ESSENTIAL RELEASES
Essential Releases, May 5, 2023
By Bandcamp Daily Staff · May 05, 2023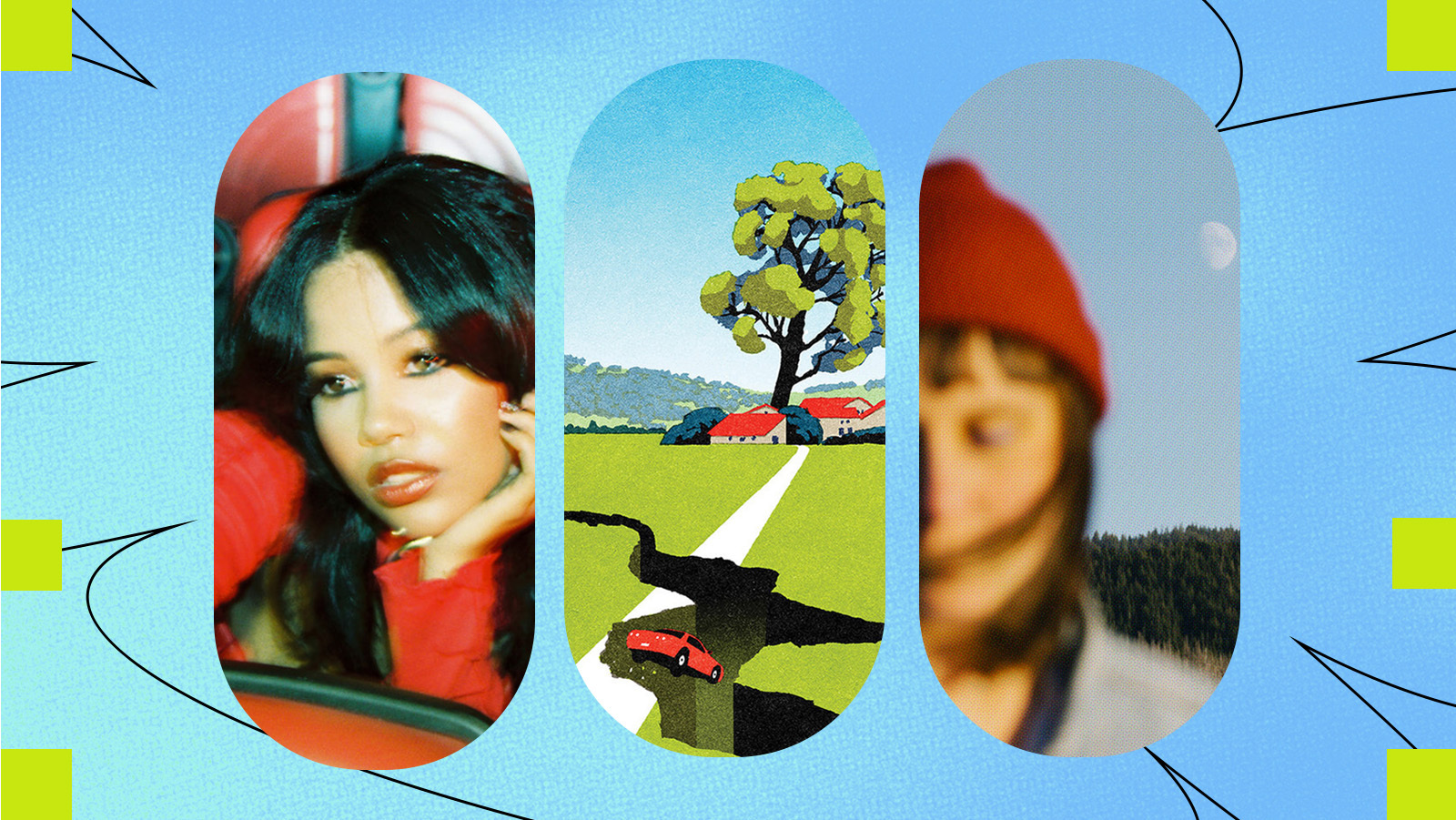 What the Bandcamp Daily editors are listening to right now.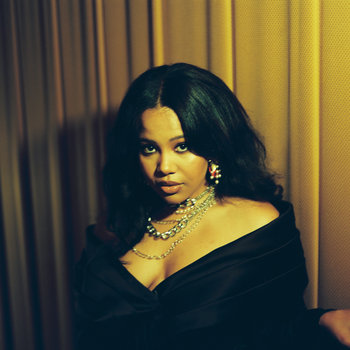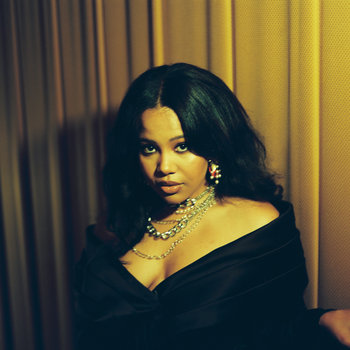 Merch for this release:
Vinyl LP, Compact Disc (CD)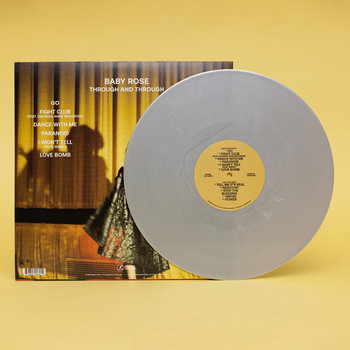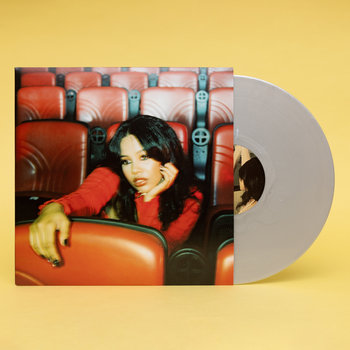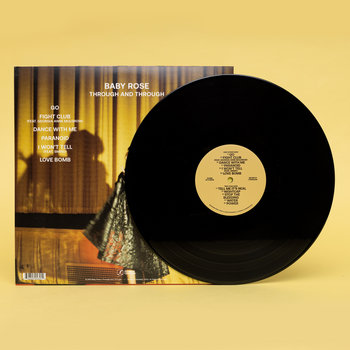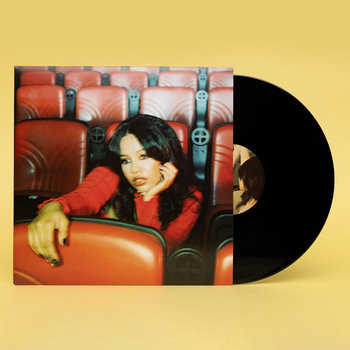 Baby Rose's sophomore album is about embracing loneliness and love at its core. "Dance with me like the very first time," she sings on the hypnotic, downtempo "Dance With Me". Rose's signature throaty contralto adds a depth to all of her songs. Elsewhere, on the soulful opener "Go" Rose declares that "We're down to the wire / Only love can revive us" with a sense of urgency before pleading "Don't let me go." The album's penultimate song "Water" seems suspended in time as Rose asks to "Let's be water / Let's just be." Rose's most obvious influence is Nina Simone—both vocally and lyrically—and one can hear remnants of Simone throughout the album, including the uplifting closing track, "Power". "I was searching for a reason / We need something to believe," Rose says of the power of love. It's a hopeful note for an album about the trials and tribulations of love and loss.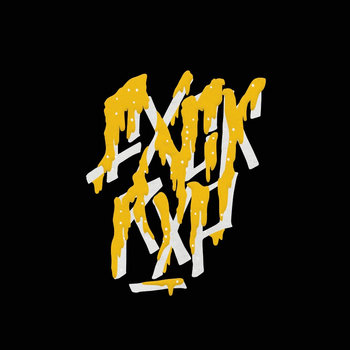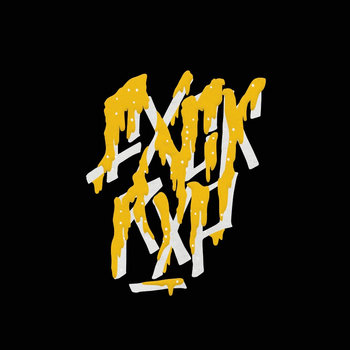 Merch for this release:
Vinyl LP, Compact Disc (CD)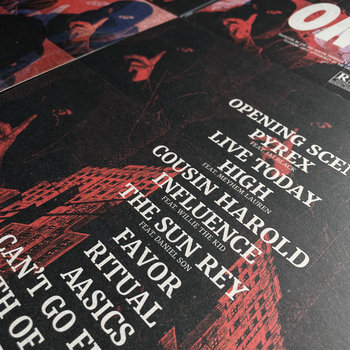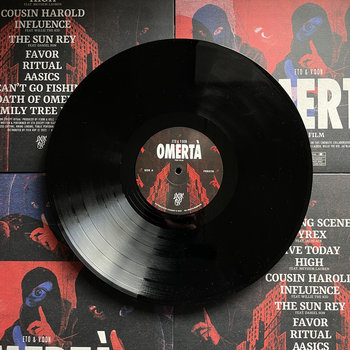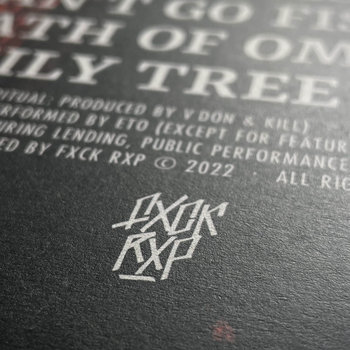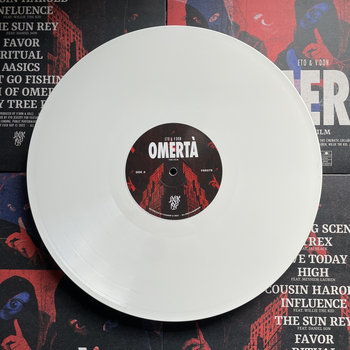 First released in 2017—and now being reissued on vinyl courtesy of FXCK RXP—Omertà marked a turning point in the career of the Rochester rapper Eto. Once known as Lil E, the mixtapes he released in the early '00s mostly flew under the radar, netting little attention outside of his home city. Omertà changed that. The album efficiently sketched out a blueprint that Eto would gradually flesh out over the course of the next five years: pair moody, cinematic production (here provided by the Harlem producer V Don, who excels in that lane) with taut bars that update Mafia motifs to the present-day drug trade. It also established Eto's specific rhyme style, which is less concerned with scripting song-length narratives than with providing a flurry of images that change from one bar to the next—like someone clicking their way through a slide show of key moments from The Godfather. Witness this section from "High": "My [people] on the road trying to go straight, no results yet/ Just acetone cans with the compress/ Four pounds will make your palms sweat/ Gotta listen more, talk less/ Still modest, used to fill dockets/ Spill pockets, bitches fill crotches/ Prosperous, but I don't do snakeskin or ostrich." But for all of its gangland imagery, there's an almost palpable sense of sorrow lurking in Eto's gruff delivery; as the album goes on, Omertà feels less like a celebration of Mafia life and more like a cautionary tale. With each subsequent release, Eto would explore this contradiction even further (The Beauty of It remains a personal favorite). This is the album that set that journey in motion.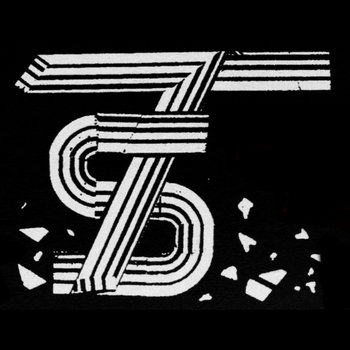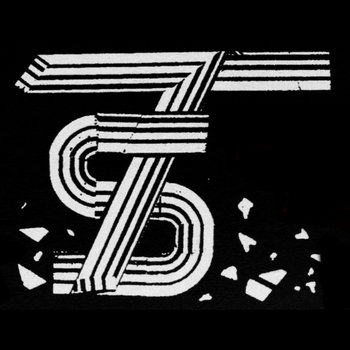 Merch for this release:
Vinyl LP
This is the first full-length from NYC punks Fairytale, and it more than delivers on the promises of their handful of EPs and demos from the last four years. Unrelenting fury driven by guitar splatter, a rhythm section as speed-hungry as it is precise, and vocalist Lulu's nimble delivery; she's able to toggle between grim growls, melodic sing-song, and powerful shrieks with aplomb. My only gripe, and perhaps this is an old punk's lament, is that it's mastered in 2020s "raw punk" style, which means that a lot of the high end blends together, approximating the experience of listening to it through the crappy PA speakers at a basement show—great when you're at that show and caught up in the energy, not so much when you're trying to write a review to tease out all of the little details that make this record so special. I'm not saying all the rough edges need to be smoothed out, but my kingdom for a tiny bit more dynamic fidelity. These are really good songs, sharp and smartly written with all of the bullshit elegantly sheered off, and they deserve it. The long lead-out on the "theme song" "Fairytale" (I love when punks have a song named after their band, I love it so much) has so much chaos prickling beneath that staticky surface—and Fairytale can do catchy too (see "Wrap It Up and Buy It," absolutely searing and irresistible all at once, or the practically ecstatic closer "Never Enough").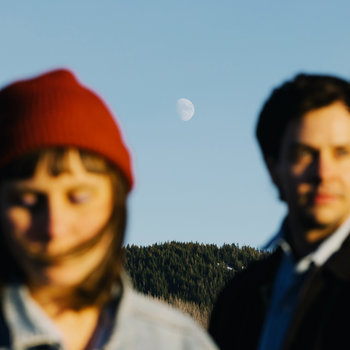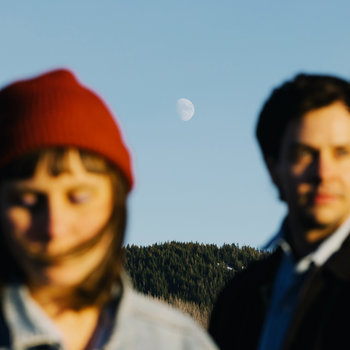 Flasher records are like puzzle boxes presented with a bow on top, all the pieces fitted together so perfectly and correctly it feels wrong to unwrap the thing rather than just admire the entire undertaking as whole—if only there wasn't always so much to ruminate over! The band remain the most detail-oriented of the post-punks on new EP In My Myth, able to sound crisp and economical while also arranging the fuck out of their songs via submerged washes of noise, near-psychedelic vocal manipulations, and gradual shifts in tone and tempo so carefully calibrated they feel more like a slow melt than a sudden jump cut—rather like Flasher's evolving sound itself, come to think of it. The EP is also something of a missing link in their discography arriving one record too late, a bridge between their more guitar rock-y first full-length Constant Image and last year's excellent if misunderstood Love Is Yours, in that it contains both the subdued carnival colors of the latter and the rubbery dynamism of the former. Perhaps it's no surprise then that the key theme here is nostalgia, Flasher peering backwards through rosy-ish tinted glasses while musically continuing to put one foot in front of the other. See? So much to think about! But the short version: In My Myth is another winner from one of the most consistently interesting bands in indie.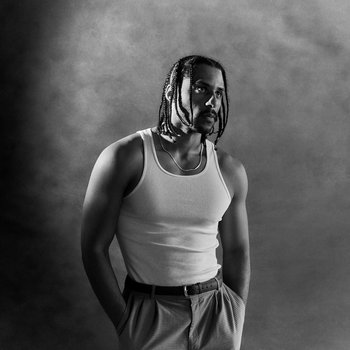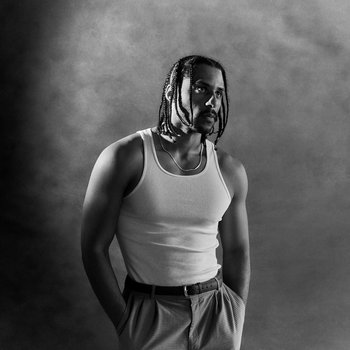 Merch for this release:
Vinyl LP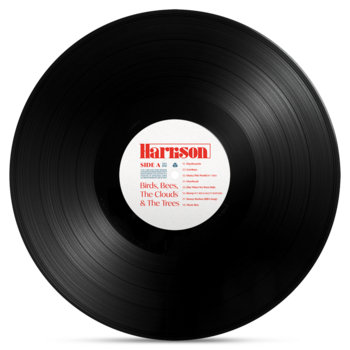 This third album from the jazzy Toronto artist sets up a delightful soundscape that includes collaborators TOBi, Kadhja Bonet, and Nanna.B. The album begins with the technicolor "Daydreamin'" before opening into the 8-bit video game inspired "Cowboy". My favorites include the is the sleek and soulful "Outta This World" featuring TOBi which is primed to be played with the top-down while driving in the sunshine. I also like the lush and slow-burning "Float" which features Kadhja Bonet. The musical world of Birds, Bees, the Clouds & the Trees is compelling and left me feeling upbeat long after the music ended.
Jayla Kai is a child of Woodstock. To be clear, she's no flower child; the singer-songwriter, who is in her early twenties, makes indie pop anchored in the free-flowing musical discourse and collapsed timelines of the internet age, not the Summer of Love. I'm referring instead to the communal ethos of Woodstock, New York, her famed hometown (a collective reverence of art long predating the festival, as she explained in a NME interview ahead of 2019's debut EP); creative freedom above all, and whatnot. This adventurous, optimistic mentality is the guiding force of her ongoing track series, The Short Song Project, an extended study in short-form pop experiments— the latest of which are collected here. Between the strength of Kai's soprano vocals and the stylistically bonkers yet ultra-concise arrangements (slowcore, hyperpop, techno, noise rock, '90s alternative, the list goes on), it's no wonder Kieren Hebden, aka Four Tet (a part-time Woodstock resident, it turns out) offered to mentor Kai after a mutual acquaintance sent along her music. (He's a frequent visitor to Woodstock, apparently.) Highlights across the 19 minute run-time include the "Hear Me Now," which joins a capella melodies and droning synths in a gloriously imperfect union, and "More Ghosts In The Computer," a playful, bespoke spin on modern ambient. All said, I'll be keeping my eye on her, and I strongly advise you do so as well.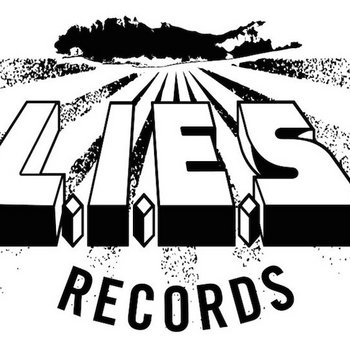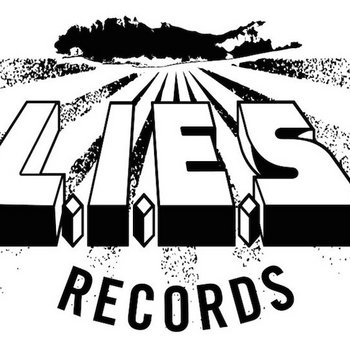 Merch for this release:
2 x Vinyl LP
Anyone familiar with Ron Morelli's previous work—albums like 2013 landmark Spit, which offered a queasy plunge into grimy NYC, or 2018's minimalist industrial scorcher Dissappearer—might be surprised the first time they press play on Heart Stopper and hear the opening strains of the aptly-titled "House Music Revenge." With its insistent, rolling toms and buzzing synths, the track marks a decisive shift into slightly more uptempo territory. Don't get me wrong: Morelli hasn't exactly flipped on the lights here; he's just made them slightly lighter shades of blue and purple. Ghostly synths drift across moody tracks like "Ron's Torture" and "Another Old Beat Track," but the rhythms beneath them pack a wallop, meaning that even at its most dystopic (the gnarled synths twisting above "Rule Is To Survive" come to mind), Heart Stopper is, unquestionably, music you can dance to. If you want to put a thumbtack anywhere on the musical timeline, it would be Chicago at the dawn of WaxTrax, but the album roams further than that—banging house-y keys illuminate "Time Stands Still," and "Subway Shootout" feels like a distant cousin to "Planet Rock." Morelli cruises through all of them beautifully, offering a dark-hued compendium of dance music to quicken the pulse and move the limbs.