ESSENTIAL RELEASES
This Week's Essential Releases: Avant-Garde Classical, Noise Rock, and Hip-Hop
By Bandcamp Daily Staff · August 04, 2017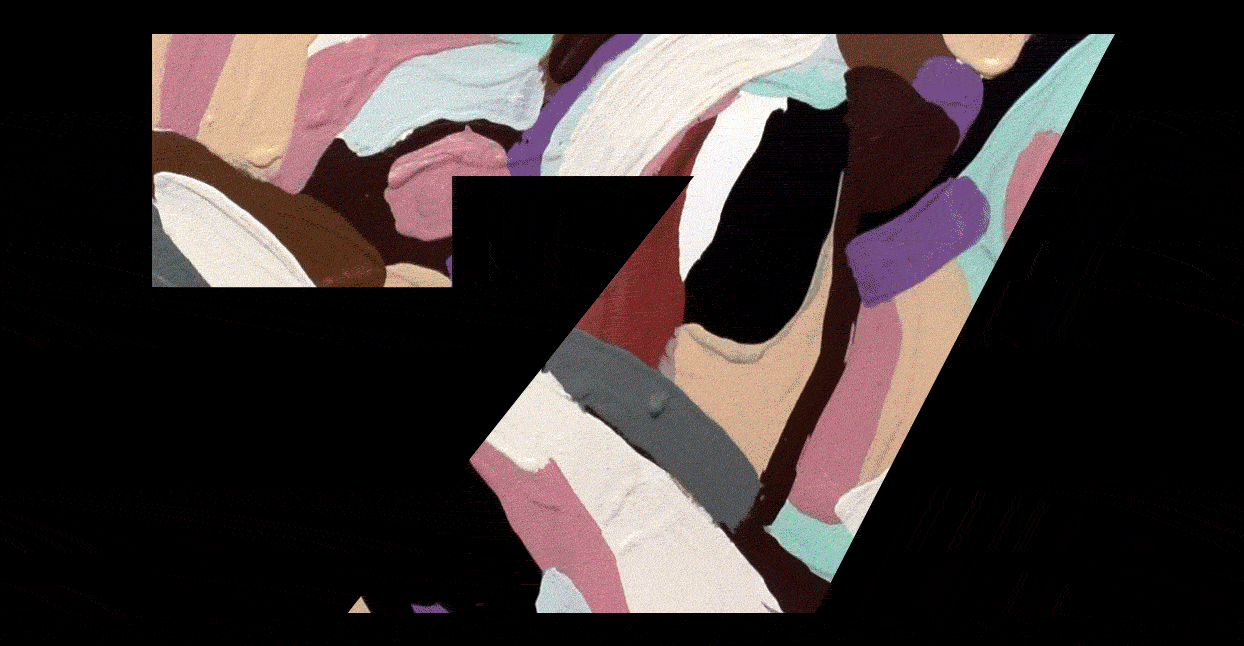 Welcome to Seven Essential Releases, our weekly roundup of the best music on Bandcamp. Each week, we'll recommend six new albums, plus pick an older LP from the stacks that you may have missed.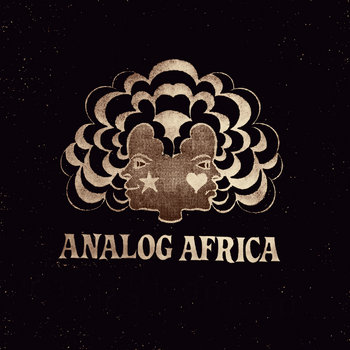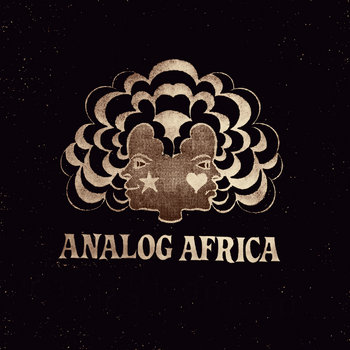 Merch for this release:
Vinyl LP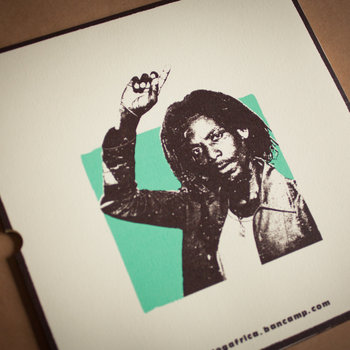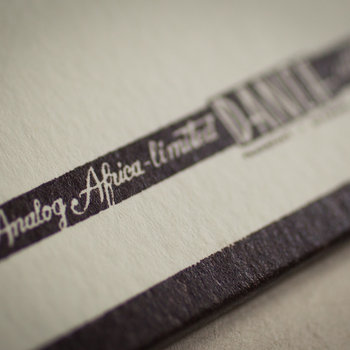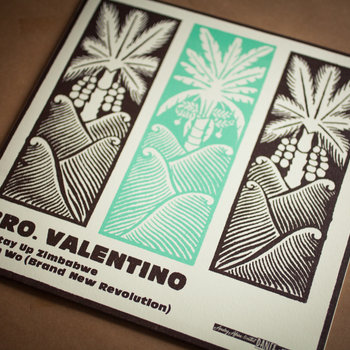 During his heyday, in the 1960s and '70s, calypso artist Bro. Valentino used his music to uplift marginalized audiences. Born Anthony Emrold Phillip and affectionally called "The People's Calypsonian," Valentino sang for the downtrodden masses, the impoverished and grief-stricken. Between 1979 and 1980, Valentino wrote his two most commercially successful calypso tracks—"Stay Up Zimbabwe" and "Ah Wo [Brand New Revolution]"—which are now being reissued by the Germany-based Analog Africa label. Relatively unknown in the Western world, these anthems offer a deep look into Valentino's rebellious heart, capturing the then-perilous landscapes of South Africa and the Caribbean. On "Stay Up Zimbabwe," for instance: "I know this fight won't be so easy, but you got to get rid of the enemy / If you don't get rid of the enemy, the enemy shall get rid of thee." Then on "Ah Wo," a 10-minute Soca/funk hybrid, Valentino laments colonialism and years of systemic tyranny. He calls on fellow leaders to uplift the next generation. "Our children we must protect them, Valentino sings. "Change the education system." Thirty-seven years later, a message like that still rings true.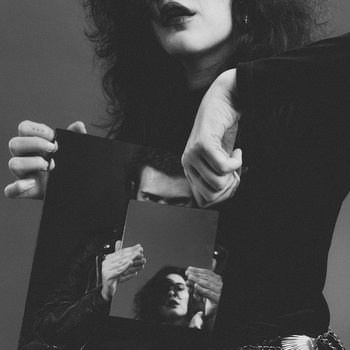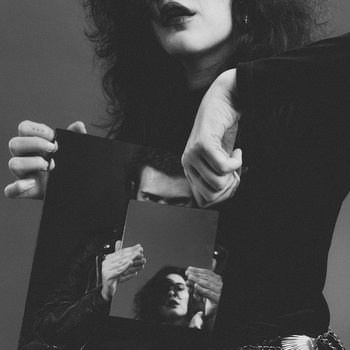 Merch for this release:
Cassette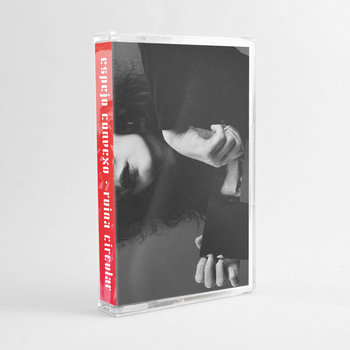 Mexico City's darkwave/post-punk/goth scene has been something special for a minute now, and this newer duo's first EP is an excellent addition to that tradition. While many of their peers tend toward the cold and brittle end of the spectrum, this is a cozy, dreamy, gauzy affair with a syncopated heartbeat. The bass has that wonderfully rubbery '80s texture, the guitars shimmer but aren't afraid to tear into a solo or two, and there are enough chilly hooks to keep a cobweb-picking dancefloor happy. Vocals are set so far back in the mix as to be atmospheric effects in and of themselves, and both members sing. "Relación" is the punk-speed club burner here, while "La Fuga" and "Color del Cielo" are cloudy and moody, reminiscent of British dream pop greats Breathless. A well-realized and dynamic debut.
Julius Eastman, "Joy Boy"
Julius Eastman was, of course, a visionary 20th century minimalist composer, pianist, and vocalist, though he's only been widely recognized as such over the last few years. His version of minimalism was even more directly confrontational than many of his peers, and though it is no less well-composed, it feels less contained, less meticulous, than, say, Glass or Reich (and, indeed, Eastman embraced jazz improvisation in his work to a degree that others did not). A Julius Eastman piece strips classical conceits down to emotional bare wires. "Joy Boy," recorded live in 1974 at the Composers Forum in Albany, NY, is from the same set as "Femenine," a 72-minute track which Frozen Reeds released last fall; this shorter vocal-centric piece is mesmerizing, exploring the rhythmic potential and range of Eastman's five-octave voice and all of the ways the other members of the ensemble can play off of it and wind around it. It's rare that minimalist composition feels so warm, so … well, joyful. The coughs and shuffles of the audience end up being part of the piece as well; they highlight space and add an additional layer of humanity. The more of Eastman's catalog is made available, the richer we all are.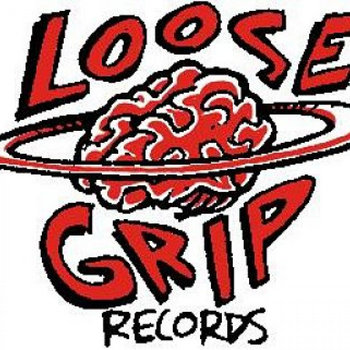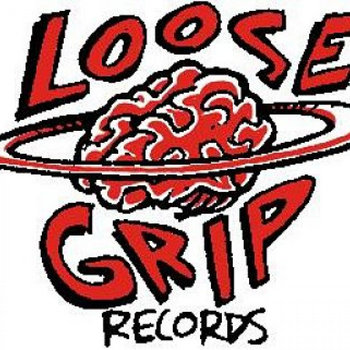 Merch for this release:
Vinyl LP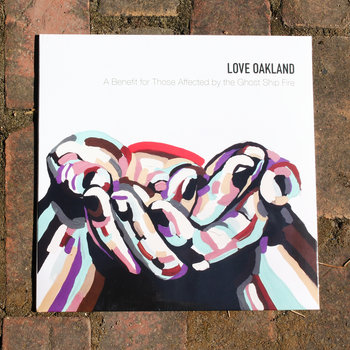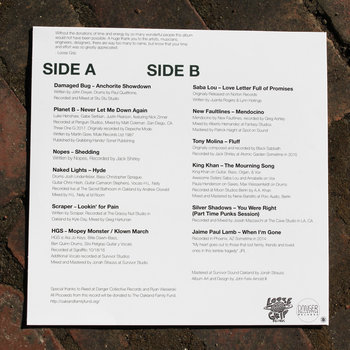 Ed Taylor of Loose Grip Records has pulled together an excellent selection of tracks from Bay Area artists, and others further afield, to benefit non-profit organization Oakland Family Fund, which was put together after the Ghost Ship Fire to assist with helping keep artists and their spaces safe from evictions in the wake of the tragedy. Featuring unreleased tracks ranging from more well known artists (Damaged Bug, King Kahn, Tony Molina) to the should-be-known-artists (Scraper, Nopes) "Love Oakland" is a great way to dip a toe into the Bay Area scene while also contributing to a worthwhile cause.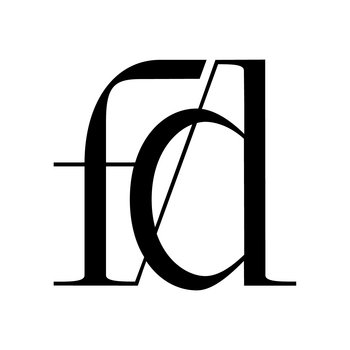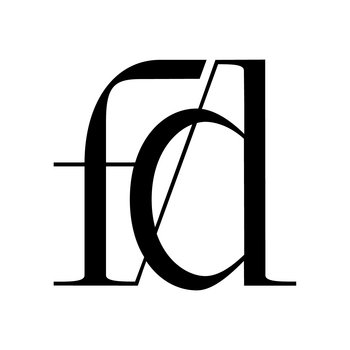 The Le Sigh is a site that "highlights female-identifying and non-binary artists," and happens to also produce excellent compilations like this one, out on cassette this month on Father/Daughter Records. Previous volumes featured tracks by Girlpool, Florist, Adult Mom, Frankie Cosmos, and Mannequin Pussy (to name just a few). On Volume III, there's an astounding array of female musicianship: From the bouncy opener by Nice Try to the drum machine chorus on closer "Sad Knife" by Francie Cool. Most songs feature unadorned vocals, minimal synthesizers, and single guitars—giving the whole an an emotional realness usually found diaries or pieces of writing not meant for other eyes. There are current favorites gobbinjr and T-Rextasy, but also new discoveries like Cadet Kelly. I admire them for naming their band after a 2002 Disney movie starring Hilary Duff (for which I blame the horrible trend of cute pink camouflage clothing). The standout is Emily Reo's charmingly melancholic "Charlie," a ballad fit for long locker-adorned hallway tracking shots in movies about high school. This comp is a much needed soundtrack for disorienting times.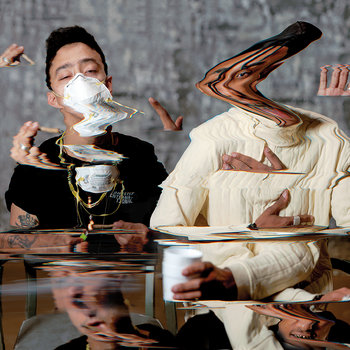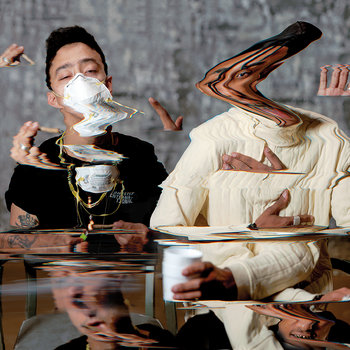 Merch for this release:
Vinyl LP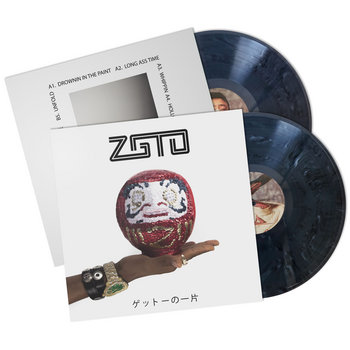 It's not the first time producer Shigeto and rapper ZelooperZ have teamed up, but A Piece of the Geto is so good that it makes their previous efforts feel like dry runs. The lights are low throughout the record: Shigeto colors his productions in purples and dark blues, and ZelooperZ's delivery throughout is woozy and delirious. "Long Ass Time" condenses the mood of the entire album into three brilliant minutes: the production is stark and minimal—a few depth-charge bass beats and distant smears of synth as ZelooperZ stretches his dry voice across the open expanse. "Band Man" is bounding and elastic, ZeeloperZ clipping syllables short and tight as Shigeto fills the background with tiny rhythmic apostrophes. The closest sonic comparison would be Future's DS2, but A Piece of the Geto feels both bleaker and more adventurous. It's not an album you listen to, it's a world you disappear in.
Back Catalogue: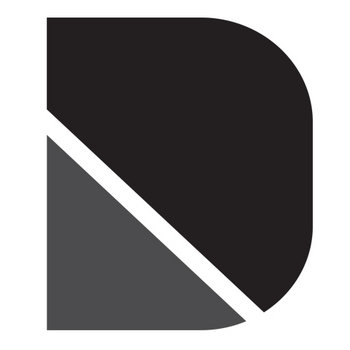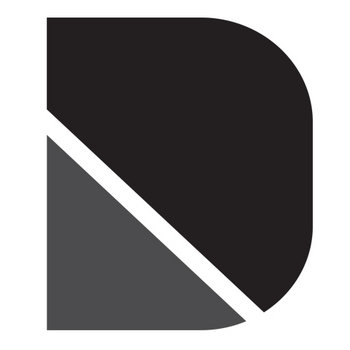 Merch for this release:
Vinyl LP
On the utterly absorbing The Narrows, United Waters take a sledgehammer and a bucket of acid to classic rock, shattering and dissolving it into thousands of weird, warped shards and then re-assembling it according to their own design. There's a Bruce Springsteen song lurking somewhere at the center of "Move the Distance," but the guitar strings sound like they're made of rubberbands, and the vocals weave and wooze drowsily in the background. "Leasy Turn" feels like Tom Waits playing at the bottom of a swimming pool, and "Thunderings" breaks down over and over, drum machines coughing in and out of time, guitar lines following their own meandering path. It sounds like it would be a recipe for chaos, but the result is hypnotic music, the kind of songs you spend hours trying to unravel, only to surrender to their mysterious beauty.