COLLEGE RADIO STATION
Better Know A College Radio Station: Vassar's WVKR
By Ally-Jane Grossan · October 24, 2016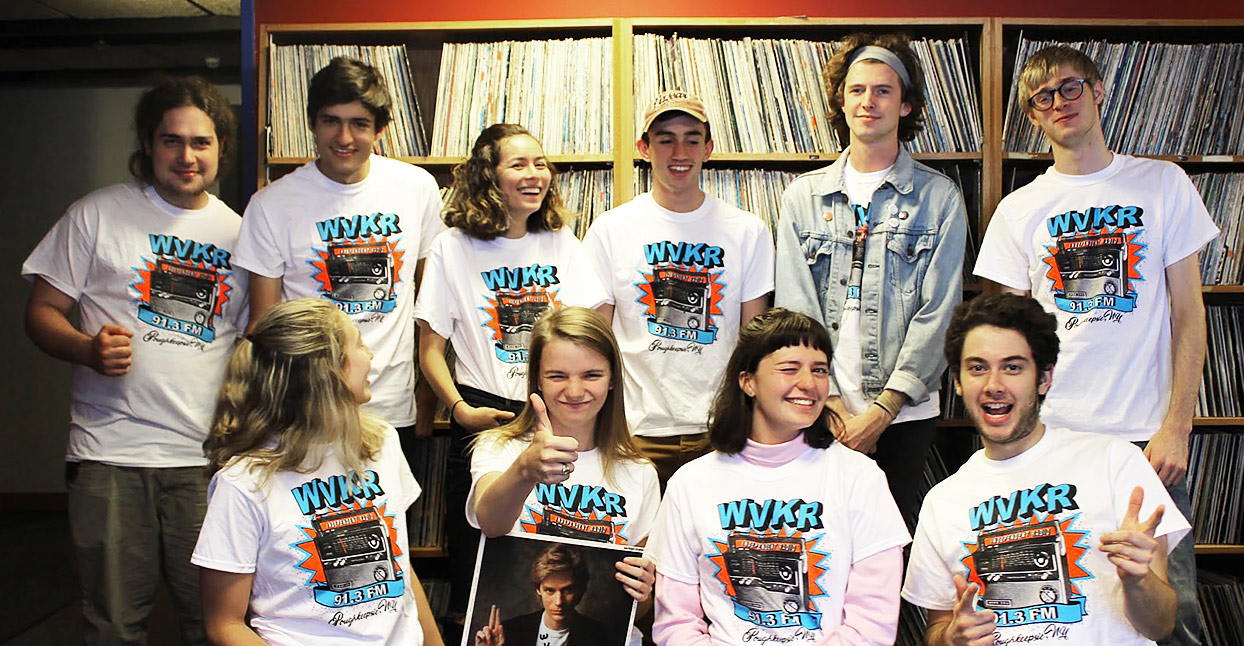 For many obsessive fans who grew up in the pre-Internet era, a passion for music was sparked in the dingy basements and dark booths of college radio stations. Despite sound boards that are decades out of date and rapidly-changing tastes, that tradition has endured. The best college stations remain dedicated to delivering music that falls outside the purview of Billboard-charting mainstream radio.
If anything, the shifting climate has caused student station managers and music directors to work harder at keeping their stations relevant. And with good reason: at the radio station, they found comrades with whom they could trade mixtapes and stay up late into the night raving about life-changing B-sides.
Bandcamp speaks from personal experience: even if our first shows were at 4am on Tuesday nights, they were the best two hours of our entire week. In this feature called Better Know a College Radio Station, we spotlight the programmers, music directors and general managers who make sure the "On-Air" light never burns out.
Last month, we chatted with Marta Ligocki, program director at CJSW 90.9 FM in Calgary and now we catch up with Delphine Douglas, James Fast, and Ivy Green of Vassar's WVKR 91.3 FM.
Tell us about the history of your station. When did you start broadcasting?
Green: WVKR sent out its first broadcast in the 1930s, became an AM station in the early 1970s, has been an FM station since 1976, and has been broadcasting at 3400 watts since 1994.
Douglas: This is our 40th year as an FM station!
What is your name, station title/job, DJ name and major?
Fast: I'm James Fast and I'm one of the Music Directors (alongside Nick Garrison) at WVKR. On air I go by DJ Fames Jast and my major is Cognitive Science.
Douglas: My name is Delphine Douglas. I'm the Promotions Director. On air, I'm DJ Doula and my major is Media Studies.
Ivy: My name is Ivy Green. I go by DJ Ivy and my major is film.
What's your call number, tag, logo, etc?
Fast: Independent Radio 91.3 WVKR FM, Poughkeepsie.
What is your station's online presence like? Do you have a blog?
Douglas: We're working on it. We have a website that's in the midst of a re-design. The home page of our website is currently like a blog. We also use Facebook and Instagram. You can also record shows and listen to them later on dar.fm.
Tell us about how your station is run.
Fast: The WVKR Music Department is a well-oiled machine, OK? You got that straight? Our office isn't totally overflowing with a million CDs and we are so organized. We actually do have a process for determining what gets added, and we even keep a spreadsheet of what we listen to. Nick Garrison and I (with the help of our friends Joe, Sammy, Chrissy, Dylan, Young Ju, and Matt) listen to just about everything that's sent to us and determine if we think it's good (i.e., not derivative and would be appropriate for the station). We also always consider the positionality of the artists and do our best to highlight voices that have been historically marginalized. A lot of the stuff we're looking for isn't sent to us, so we reach out to the labels and artists directly and they almost always hit us back with a CD or a download code.
We have a "New Music" shelf in the station lounge that typically has around 50-100 CDs. CDs are great, because it's really easy for a DJ find something, pick it up, and play it. We also send out an email or two every week to the DJs about what we've decided to add.
What are your two most popular shows?
Fast: I don't know much about our two most popular shows, which I believe are Geetmala and our Polka programs. I would, however, like to highlight my two favorite (non-student) shows. WVKR thrives on Sunday mornings, in my opinion. If you're fortunate/unfortunate enough to be awake at 7 AM on a Sunday, try to tune in to "Sunday Mornings with Nate." Nate's show is super eclectic—he'll go from some '90s obscurity to Prince, to the coldest minimal wave track you've ever heard to Joni Mitchell all within the span of 2 hours. If you're looking for "good" music, check out his show. Oh, and he plays all vinyl, which is truly a beautiful thing. He also runs a really sweet indie label out of New Paltz called Team Love Records, check em out! Nate does some other cool stuff too, but I don't want to totally out him…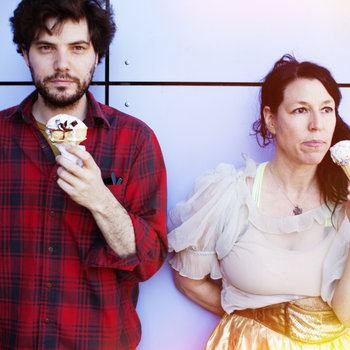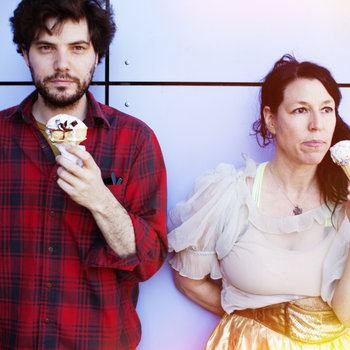 After his show, I would highly recommended sticking around for Scott Raymond's "Secret Music," which airs from 9 a.m. to 12 p.m. Scott has been at the station for what seems like forever. He plays new age and ambient music. I love hanging out with him during his show and talking about old goth and post-punk stuff. I learned that he left some of his own personal records at the station over the years and I guess I stumbled upon a few of them, and had been playing them on my show without the knowledge that they used to be his. One of them was Sam Rosenthal's Tansmusik.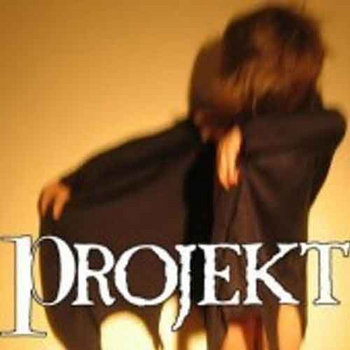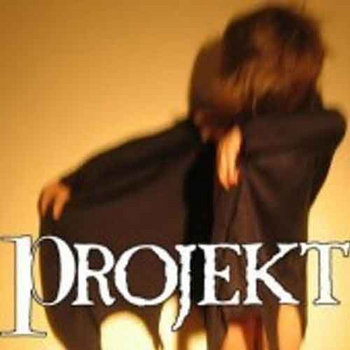 Green: Geetmala is a Hindi and Bollywood music show on Saturdays from 11am-1pm. Padma Ben has hosted the show for 20 years and become a Hudson Valley staple.
Tom and Cindy Zak host the Monday Night Polka Beat every Monday from 7 p.m. to 9 p.m. They play an expertly curated selection of vintage and contemporary polka music and keep their large community of listeners up to date on local cultural events. Close third place: The Bachelor Pad at Colony Three, on every Friday night from 6pm-7pm. Host Jonny the boy plays '60s space-age lounge music collaged together with classic movie clips.
Describe the culture of your station. Is it all college students, or do members of the community participate as well?
Douglas: We have a pretty even mix of student and community DJs. The station really serves both the greater Poughkeepsie area and Vassar. Shows later at night and in the early morning are mostly student shows, but there's often a mix of students and community members in the station. Because we have so many community DJs, a lot of community members listen to the station even when student DJs are on the air.
Our exec board is all students, but our vinyl archivist and a faculty advisor also sit in on our weekly meetings. In terms of programing, a lot of events are student organized and are geared toward students. We're working on a zine again this year, and submissions are open to everyone, but it's primarily a student project. Similarly, events we've hosted, including shows on campus, are primarily geared toward students. That being said, when we go to farmers markets in the Hudson Valley we're talking to community members, and we're currently planning a party for the community at a roller rink. It's also our 40th anniversary as an FM station, so we're reaching out to alumni, some of whom are still involved.
What's playing on the air Friday at 3:00 a.m.?
Douglas: "Steps to Parnassus" which plays Baroque and mid-late renaissance music. Mainly 17th and 18th century Western European music.
What's the most popular genre on your station?
Douglas: Experimental electronic, Polka, Bollywood, and Shoegaze.
What are some local bands in heavy rotation at the moment?
Fast: I don't know if there's ever any particular record that is in "heavy rotation" at WVKR (we're a freeform station, so everyone essentially plays whatever they want). It's pretty rare that we'd get any sort of overlap. Actually, a lot of people have been playing the new Jenny Hval and Angel Olsen records. When it comes to local bands, we're spinning the new LVL UP (shouts out to Dave Benton, Double Double Whammy fam, and SUNY Purchase). Our DJs will definitely show love to Tom Christie's project—Fraternal Twin—who has a brand new LP out on Nathan Williams' label Ghost Ramp. Shouts out to Dean Engle too (, QUARTERBACKS forever). Dean, I hope you're reading this and shaking your head.
Merch for this release:
Vinyl LP, Compact Disc (CD), Cassette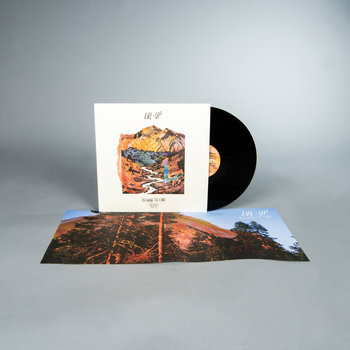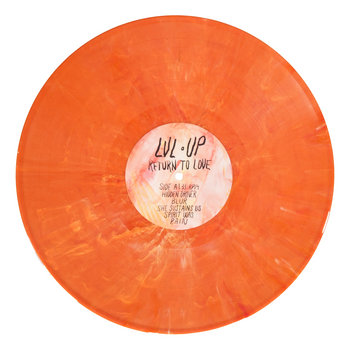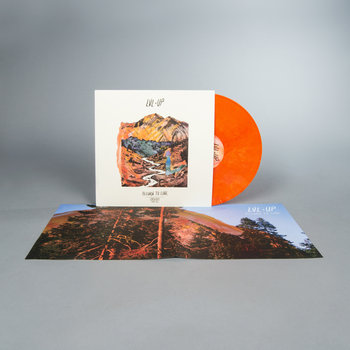 What were the two best concerts or live events your station sponsored during your time at the station?
Douglas: Pink Noises was a hip hop/electronic showcase last year that we're planning on doing again. We hosted a series of workshops, a panel, and performances by Stud1nt, Ivy Sole, Aurora Halal, and DOSS in an effort to amplify voices and identities typically underrepresented in electronic and hip-hop. It was great.
Hip-Hop Is Bigger than the Occupation was a show we co-hosted with Students for Justice in Palestine. M1 from Dead Prez performed, and the whole event was organized in collaboration with Shadia Mansour and Existence is Resistance. This was also great.
What will you miss most about working at the radio station after you graduate?
Douglas: I'm still a junior.
Fast: I'm going to graduate? Sweet!
What are the labels that you're really excited about right now?
Fast: Fixture Records: Tessa and Conor have been running Fixture (based in Montreal) for about 8 or 9 years now and continue to release amazing stuff. Check out the early Dirty Beaches records (pre-Badlands) and Brave Radar.
Zoom Lens: Garratt (AKA Meishi Smile) runs this super tight label out of LA called Zoom Lens. He puts out experimental electronic pop—some of it is 'chill,' some of it is noisier. The label has a consistent sonic and visual aesthetic, which is extremely difficult to achieve, so I praise him on that.
Merch for this release:
Vinyl LP, Compact Disc (CD)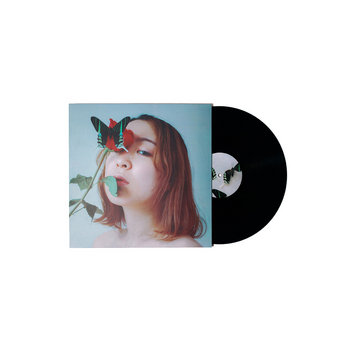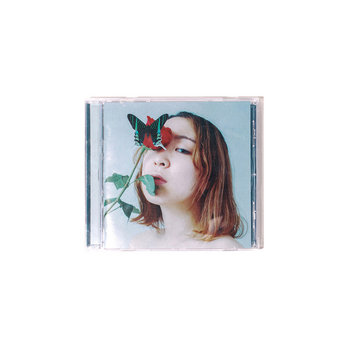 Danger Collective: Another LA label that I think consistently puts out great music, Danger Collective has become a staple in the local scene. Keep an eye out for Slow Hollows. Austin—who leads the band—straight up played on Frank Ocean's new record(s) and is just ridiculously talented. Shouts out to Reed Kanter, who works his ass off running the label. Also, please listen to Casinos' new album.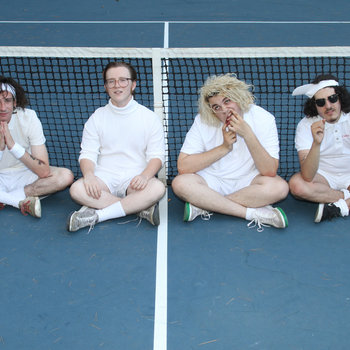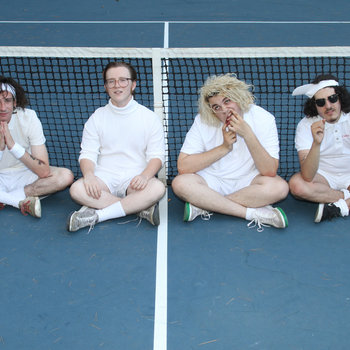 Merch for this release:
Vinyl LP, Cassette, Compact Disc (CD)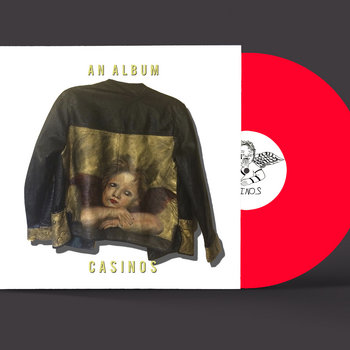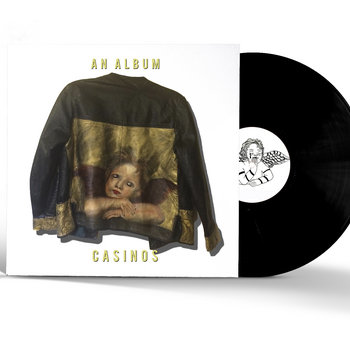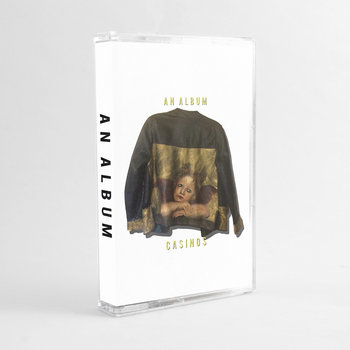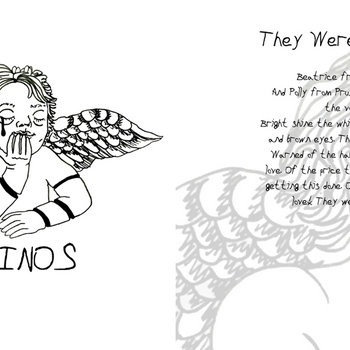 Leaving Records: Damn, this might be based in LA too. I don't know who runs it, but they've been killing it recently with the new Toro ambient (PLUM) and Joe McMurray's thing (Will2Change). But please check out Eola's new record Dang. Eola is Ed (the older brother from Tonstartssbandht / the one that doesn't tour with Mac Demarco) and he makes gospel music, and it's great. Long live Tonstartssbandht, a Vassar favorite. I also enjoy Trance Farmers and Guy Blakeslee, who have put stuff out on Leaving Records.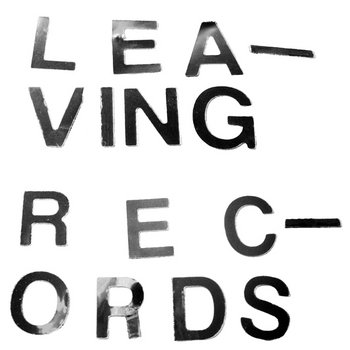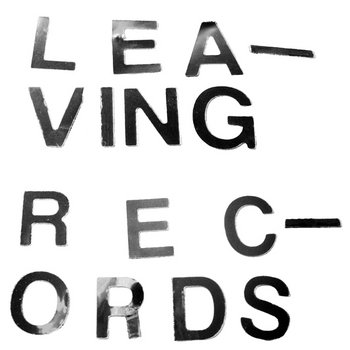 Merch for this release:
Cassette, Vinyl LP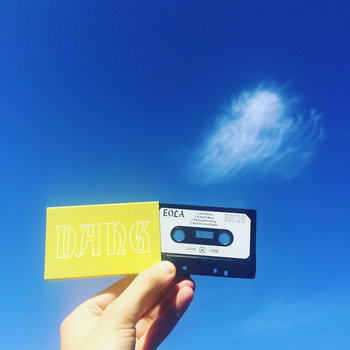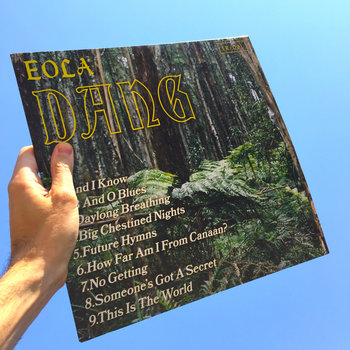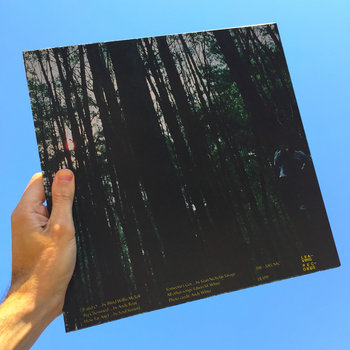 Do you ever interact with stations at other schools? What's that like?
Fast: My friends and I started a little online radio station at my high school called Radio Airlift, so when we all graduated and went to different colleges, most of us who were involved with that joined our college's radio program. A few that I can think of off the top of my head are WPRB (Princeton), WTUL (Tulane), WKCR (Columbia), and WMFO (Tufts). So I try to tune in to their shows and call in and interact that way.
I like to think that I'm friends with some of the folks at WNYU (shouts out to Evan and Laura, who isn't there anymore). I've been to that station a few times and love hanging out there and kicking it with the DJs—they make me feel like I'm at home. Shouts out to KXLU (Loyola Marymount), which I visited for the first time this past summer. KXLU is probably my favorite radio station, generally speaking. Lily and Christoph were so much fun to hang out with at CMJ last year. Part Time Punks is my favorite radio show.
Have you previously attended CMJ? Are you going to miss it this year?
Fast: I went to CMJ last year by myself and it was a lot of fun. I made some friends (shouts out to the whole WERW crew, Chris, Allison, and Evan) and got to see some great shows, such as the Run For Cover showcase, which blew me away. That was the first time I heard Pinegrove's music. Damn, I love Pinegrove.
Merch for this release:
Cassette, Vinyl LP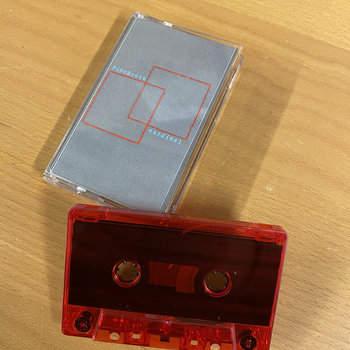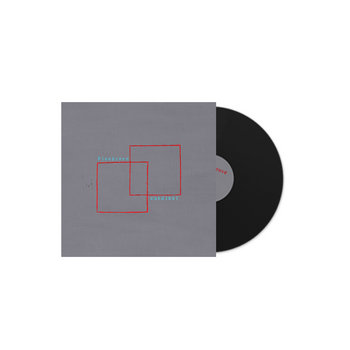 The panels were OK. The students representing their stations were awesome, but there was a weirdness to all of it. It seemed very forced. The food was great, however. I remember that a really important question regarding marginalized voices on air was asked, but then the moderator decided that they didn't have enough time to answer and just ended it right there. That moment was super baffling and surprising, and had a lot of us disappointed because if you looked around the room, all you saw were white dudes (including myself). So yeah, clearly the culture around college radio and music in general needs to change to be more inclusive and less male/white dominated. A lot of work needs to be done. And sure, I'll miss CMJ this year. It'd be nice to see all of those friends I made last year again.
—Ally-Jane Grossan (former general manager and DJ at Skidmore's 91.1 WSPN)