COLLEGE RADIO STATION
Better Know a College Radio Station: Seton Hall's WSOU
By Ally-Jane Grossan · January 11, 2017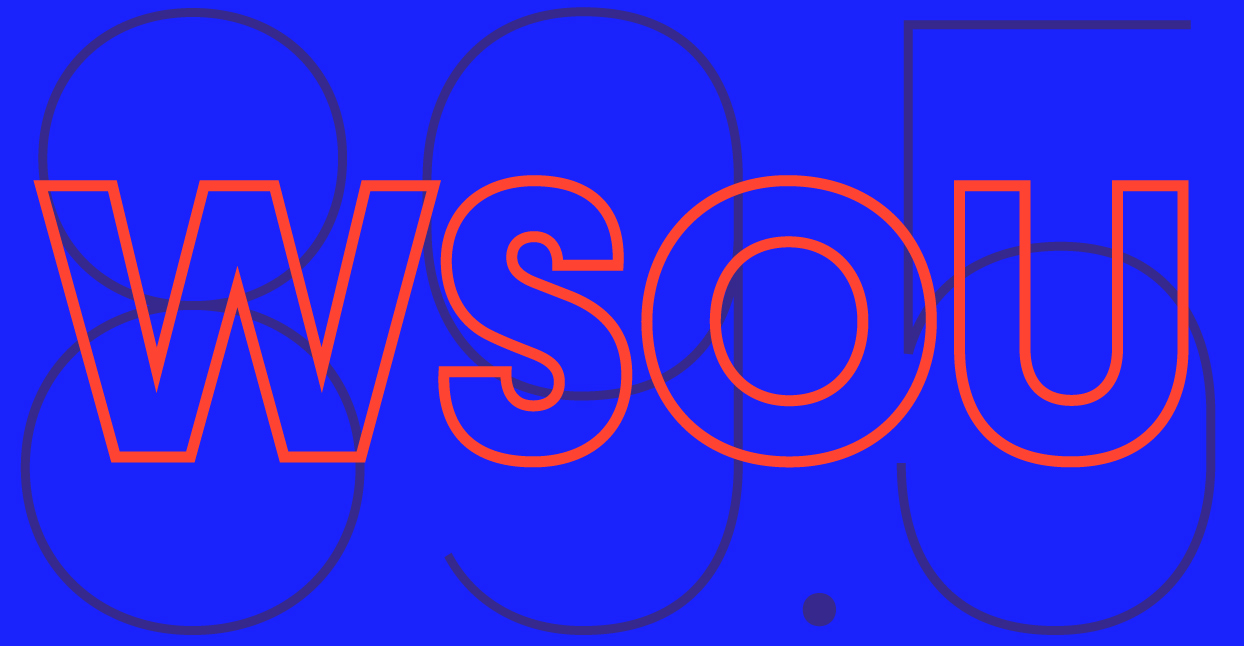 For many obsessive fans who grew up in the pre-Internet era, a passion for music was sparked in the dingy basements and dark booths of college radio stations. Despite sound boards that are decades out of date and rapidly-changing tastes, that tradition has endured. The best college stations remain dedicated to delivering music that falls outside the purview of Billboard-charting mainstream radio.
If anything, the shifting climate has caused student station managers and music directors to work harder at keeping their stations relevant. And with good reason: at the radio station, they found comrades with whom they could trade mixtapes and stay up late into the night raving about life-changing B-sides.
Bandcamp speaks from personal experience: even if our first shows were at 4am on Tuesday nights, they were the best two hours of our entire week. In this feature called Better Know a College Radio Station, we spotlight the programmers, music directors and general managers who make sure the "On-Air" light never burns out.
Last month, we chatted with Delphine Douglas, James Fast, and Ivy Green of Vassar's WVKR 91.3 FM, and for the first 2017 installment of this column we chatted with Molly Meller, Station Manager, Mark Maben, General Manager, Grant Palluzi, Technical Operations Director, Jen Kajzer, Underwriting Sales and Marketing Manager, Mike Colantuoni, Music Director, and Holly Fitzpatrick, Program Director of Seton Hall's 89.5 WSOU, "The Loudest Rock."
Tell us about the history of your station. 
Mark Maben: WSOU began broadcasting on April 14, 1948, making WSOU the first college FM radio station in New Jersey, and one of the oldest in the country. For most of the station's 68 years, we have been student-run, a crucial element to our decades of success.  Broadcasting from our South Orange campus, WSOU's signal reaches all five boroughs of New York City, much of northern and central New Jersey, and is available on iHeartRadio.  We also stream through our website and offer sports-specific streams as well. Through the decades, we have had a number of formats, from eclectic to Top 40 to album-oriented rock. This year we have been celebrating the 30th anniversary of our current loud rock format, which features metal, punk, hardcore, post-hardcore, and hard rock music. Since flipping to this format in 1986, WSOU has become an industry leader in breaking new bands. WSOU gave the first area airtime, and in some cases the first-ever radio time, to Incubus, Pearl Jam, Smashing Pumpkins, Rage Against the Machine, Korn, Linkin Park, My Chemical Romance, Thursday, Five Finger Death Punch and Beartooth, just to name a few. In 2016, WSOU was honored with the Marconi Award for Noncommercial Radio Station of the Year.  For the National Association of Broadcasters to bestow this prestigious award upon a student-run station is noteworthy.  It reflects the hard work and professionalism of the students of WSOU, and I am so proud of their achievement. It also shows that college radio still matters.
How do you let DJ's know what's new? Tell us about how you run your station.
Molly Meller: We have various ways to inform DJs about what's new in music, promotions, and internal affairs at the station. The WSOU Management Board is constructed of eight student managers, myself, the Program Director, the Music Director, the Promotions Director, the News Director, the Sports Director, the Technical Operations Director, and the Staff Representative. I collaborate with the programming and music managers to inform staff through emails and meetings about updates to both old and new music in our music computer database called NexGen. Similarly, I work with the other managers to inform staff about anything they need to know either in person or through email. The station also has a weekly bulletin that tells staff anything they need to know for the week. With over 150 staff members, we try to run the station through department meetings run by managers, full staff meetings that happen twice a semester, and constant email and written correspondence. With over 120,000 listeners of WSOU weekly, the management team and myself try to keep WSOU as professional as possible while still catering to staff members' college lifestyles.
Mike Colantuoni: After I decide on and add all of our new music for the week, one of our music assistants, Nick, writes descriptions for each song along with some similar bands/artists. These give our on-air staff an idea of what the new song will sound like before they play it, which better prepares them for their shift. This is especially important considering our DJs pick their own music live during their shifts.
Describe the culture of your station. Is it all college students, or do members of the community participate as well? 
Maben: First and foremost, we are a heavy metal radio station at a Catholic university.  That says a lot about our culture—and Seton Hall's—right there. We coexist quite wonderfully. WSOU is student-run, and experiential learning is at the heart of what we do. The day-to-day operations and decisions are handled by an eight-person student management board. Another part of our culture is that we are always live and local 24/7, 365. We never automate, and there are always people at the station, no matter the time of day or time of year.  The combination of empowered students and the idea of 'we never close' has created a real family ethos at the station.
Although we are student-run, there are some members of the community who are involved at WSOU.  On Saturday mornings, we run a series of public affairs shows that are produced by a mix of students, faculty, alumni, and community volunteers. From 6AM to 6PM on Sundays we air a mix of religious and community programming, including 'The Polka Party,' which has been on WSOU since 1949!
How do first time DJs get trained at WSOU? Any sage wisdom you offer first-timers? 
Meller: Before even becoming a staff member at WSOU, students are required to take a six-week entrance course, taught by the student managers, that ends with a test to evaluate their knowledge of WSOU and its procedures. We require each staff member to take the class to help ensure the professionalism and standards of WSOU. We want to make sure each staff member has good knowledge of how WSOU works before they get started.  Then, before anyone can become a DJ, staff members are required to do a semester of Assistant Producing, where they help the DJ answer phones and manage on-air contests, a semester of newscasting and a semester of overnight 'tronning,' where the student runs the board, loads music and promos but doesn't go on air.  After all that, students finally can get on-air clearance to be a full-fledged DJ. DJs are also tested before they get their clearance. So there is definitely a process to becoming a DJ at WSOU!  It is easier for sportscasters to get on the air.  They can start doing sports coverage upon their second semester at WSOU.
If I could offer first-time DJs one piece of wisdom, it would be to not worry about getting it all right in the first six months or even a year of DJing. I have been DJing for three years, and once was the Program Director, and I'm still learning. It's all about getting better, not being the best on your first try.
What's playing on the air Tuesday at 4:30am? 
Holly Fitzpatrick: Regular rotation is playing then. This past Tuesday, Starkill's Shadow Sleep was playing at 4:30 a.m.
WSOU has a focus on rock and heavy metal. How did that focus come about?  
Jen Kajzer: In 1986, the student managers realized there was a gap in the market. No one was playing the music that MTV was starting to trickle into its programming, which was hair metal, hard rock, and heavy metal. There were two successful stations programming this format in the USA at the time, KNAC in LA and ZROCK, which was an AM station that also served New York. The students at WSOU used this opportunity to change format from rock 'n' roll to heavy metal.
Maben: Since then, our format has evolved as metal and hard rock developed new genres that no one anticipated in 1986.  Through it all, our focus is on the loudest rock, whether it's playing deep cuts of Metallica, the latest from Protest the Hero, or an emerging band like Moon Tooth, we fill a void in the market just like [the] students who launched our current format did 30 years ago.
Tell us about a few bands that you're really excited about right now. 
Colantuoni: I really dug what Protest The Hero did through Bandcamp for their new EP Pacific Myth. For anyone unfamiliar, they created a subscription platform on Bandcamp where they wrote and released a new song every month just to subscribers. They also included a lot of exclusive content for subscribers such as a mini documentary series, instrumental versions of the songs, and exclusive merch designs. It was definitely unique and personally I'm curious to see how it impacts future music releases, not just from them, but anyone else who decides to attempt something similar.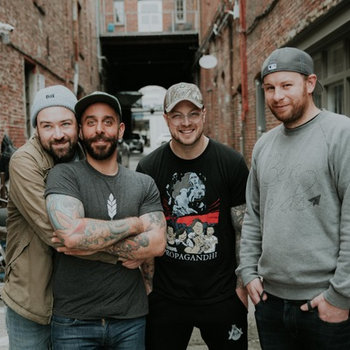 .
00:10 / 00:58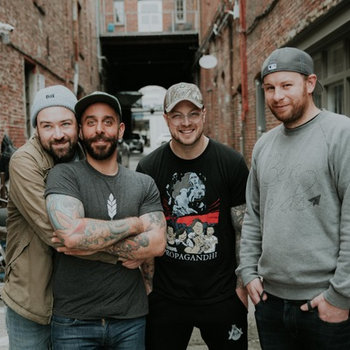 Belgium's Oathbreaker released, in my opinion, one of the best albums of 2016 with Rheia. It absolutely blew my mind.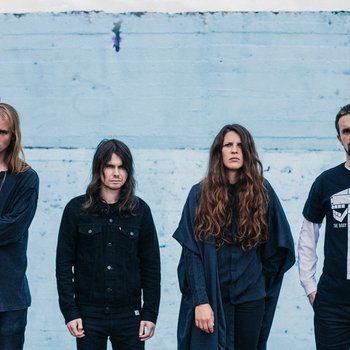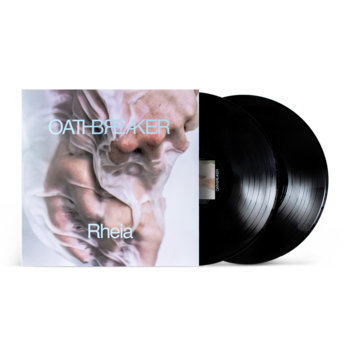 .
00:10 / 00:58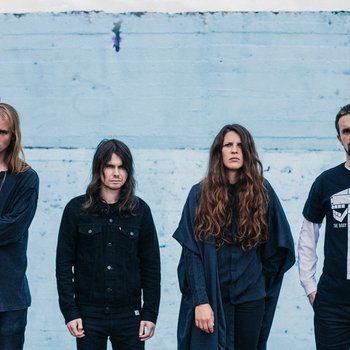 Merch for this release:
2 x Vinyl LP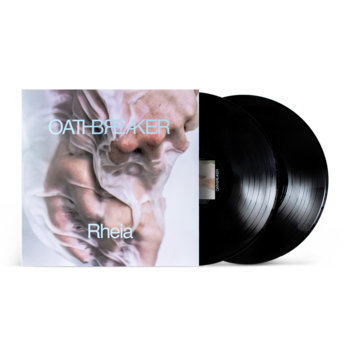 Some other awesome albums from Bandcamp bands that are totally worth a listen or 20 are Binary Code's Moonsblood, solid progressive metal from NJ, Astronoid's Air, an extremely unique album that I only recently decided to check out due to seeing it on a bunch of year end "best of" lists, and outside of metal, The Ones You Forgot are super good. Jersey pop punk at its finest.
.
00:10 / 00:58
—Ally-Jane Grossan