COLLEGE RADIO STATION
Better Know a College Radio Station: WRUV
By Ally-Jane Grossan · January 03, 2018
For many obsessive fans who grew up in the pre-Internet era, a passion for music was sparked in the dingy basements and dark booths of college radio stations. Despite sound boards that are decades out of date and tastes that are rapidly changing, the collegiate airwaves tradition has endured. The best college stations remain dedicated to delivering music that fall outside the purview of Billboard-charting mainstream radio.
If anything, the shifting climate has caused student station managers and music directors to work harder at keeping their stations relevant. And with good reason: at the radio station, they find comrades with whom they can trade mixtapes and stay up late into the night raving about life-changing B-sides. We speak from personal experience: even if our first shows were at 4am on Tuesday nights, they were the best two hours of our entire week.
In our column called Better Know a College Radio Station, we spotlight the programmers, music directors, and general managers who make sure the "On-Air" light never burns out.
This month, we chat with Georgia Hall, aka DJ Armadillo, Public Relations Director at WRUV of the University of Vermont.
Tell us about the history of your station. When did you start broadcasting? How has the station evolved over the years?
Georgia Hall: We made our broadcasting debut in 1955 via a closed-circuit system to a few parts of campus, and became an AM station in 1956. In 1965, we began simultaneous broadcast on AM and FM, and we moved solely to FM in the '70s. In 1997, we began Internet broadcasting. We are very fortunate to still be broadcasting on the airwaves and have a loyal listening base in Burlington, VT. It's pretty cool though that in the age of the Internet we're able to have listeners from all around the world too!
How do you let DJs know what's new? Tell us about how you run your station…
We have a New Music section of albums in our on-air booth that our Music Director and Sub-Music Directors work hard to curate for a constant batch of fresh tunes. We don't solely focus on one genre, and have an extensive selection of many genres (like world music and hip-hop), as well as our popular rock section. Our Music Director will send out weekly updates on what's new and jammin' in the booth, to give people an idea of what they might want to check out.
How do first time DJs get trained at your station?
Prospective DJs have to first go through a general training session to get the feel for the booth and the station, and then they can sign up to shadow DJs' shows. I personally love having 'shadowees' on my show. It gives me a chance to chat up some new faces and get them pumped for radio. I always tell them that it's OK to be nervous the first few times on-air and it's OK to mess up. With technology, something can always go wrong, and if you just roll with the punches you'll be just fine.
What's playing on the air Tuesday at 4:30am?
That's when we have our Graveyarders on the airwaves! Those are our DJs in training. You have to do four two-hour late night or early morning slots before you can request an official show.
What is your station best known for? Is it a specific genre? A scene? How did that focus come about? 
Our key goal is to be 'the better alternative' to corporate radio. Here in the station we don't have many constraints on what a DJ must play, but our one essential rule is that you can't play any song that has ever charted on the Billboard's Top 100. Everyone is allowed to cater their show to whatever content they like, doesn't even have to be music based, but it has to adhere to our focus of offering unique programming.
What are some local bands in heavy rotation at the moment?
We recently appointed a new local music Sub-MD who's working on getting a new local music section in the on-air booth. Hopefully that will allow DJs to more easily play local music on their shows. We had Bleach Day circulating through the station for some time. And we're always playing artists from a popular Burlington record label, NNA Tapes.
What will you miss most about working at the radio station after you graduate?
I'll miss having a place to meet and form relationships with people who are so talented, and equally as passionate about music and radio. The people who are drawn to college radio are really special and unique. It's been great to be part of such a stellar community.
What are five bands that you're really excited about right now?
Open Mike Eagle is one of my favorite rappers in the art rap scene. His latest album, Brick Body Kids Still Daydream, came out earlier this fall and it's one of my favorite albums of the year. Open Mike just has a way with words, he's one of the few rappers that I actually take the time to read his lines–they're just so well crafted.
Merch for this release:
Vinyl LP, Compact Disc (CD)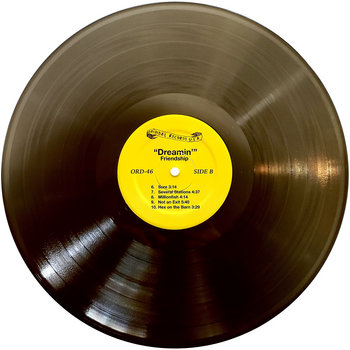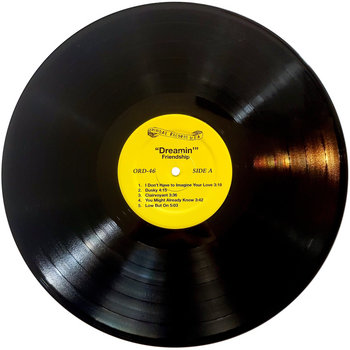 I found this band on Bandcamp a few months ago. Their tracks are pretty minimalist but they make me feel very nostalgic. They're a band that I could watch the sunset to. Simple but beautiful.
I used to listen to The World is a Beautiful Place… a lot in high school, but I stopped listening to them as much when I got to college. We got their latest album, Always Foreign, in the mail from Epitaph when I was on-air. Our Music Director was really excited to hear it and came in the booth so we could listen to it together. I ended up playing one of the tracks on my show and it was just so good. I've been going back through their discography and discovering a newfound love for them. They're songs are very intricate and creative while still being approachable.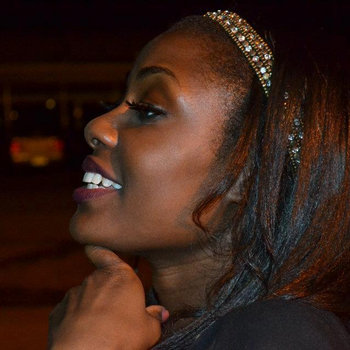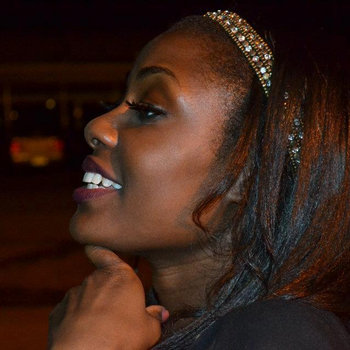 Merch for this release:
Vinyl LP, Compact Disc (CD)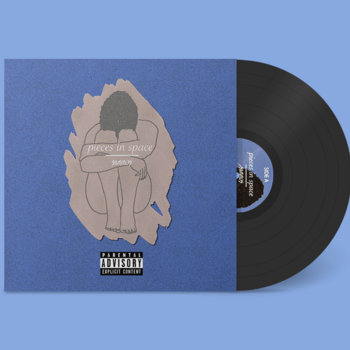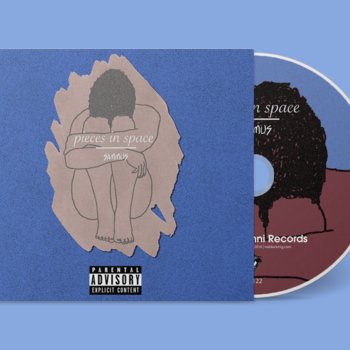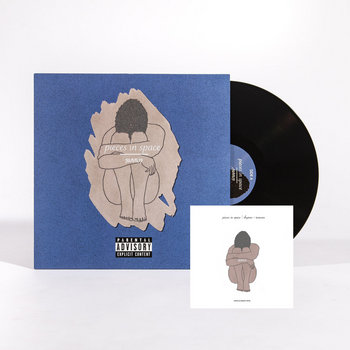 We had Sammus perform for our Rocktober concert series and she put on an incredible show. She's a really talented rapper who does all the production herself, which is pretty sweet.
What's the best thing about working in college radio?
Being able to have my own radio show with no real guidelines on what I have to say or play. Not a lot of radio stations are like that, even college stations, so I'm really thankful to be part of WRUV.