COLLEGE RADIO STATION
Better Know a College Radio Station: Puget Sound's KUPS
By Ally-Jane Grossan · June 17, 2016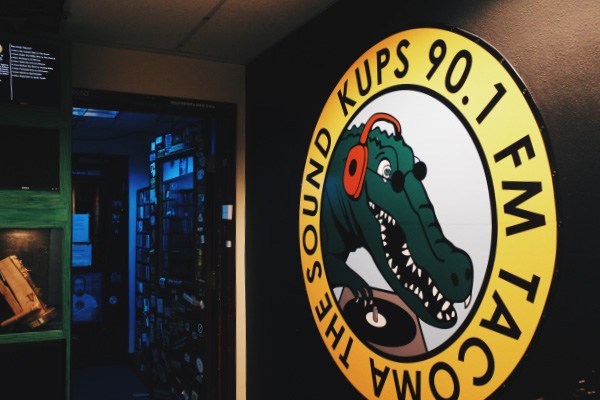 "There are so many resources available to you if you work at the station, both material and interpersonal. Even though you get to hold on to some of those resources after leaving the station, I will never experience them in the same way again."—Will Winston
For many obsessive fans who grew up in the pre-Internet era, a passion for music was sparked in the dingy basements and dark booths of college radio stations. Despite sound boards that are decades out of date and rapidly-changing tastes, that tradition has endured. The best college stations remain dedicated to delivering music that falls outside the purview of Billboard-charting mainstream radio.
If anything, the shifting climate has caused student station managers and music directors to work harder at keeping their stations relevant. And with good reason: at the radio station, they found comrades with whom they could trade mixtapes and stay up late into the night raving about life-changing B-sides.
Bandcamp speaks from personal experience: even if our first shows were at 4am on Tuesday nights, they were the best two hours of our entire week. In this feature called Better Know a College Radio Station, we spotlight the programmers, music directors and general managers who make sure the "On-Air" light never burns out.
In our first installment, we spotlight 90.1 FM KUPS, "The Sound," which broadcasts from the University of Puget Sound in beautiful Tacoma, Washington. We caught up with that station's General Manager Will Winston during their last month of college.
What do you do at the station, and what is your DJ name?
I'm the General Manager, but by the time this is published, I will have graduated and passed the position onto Drew Abelson for next year. I've gone by a lot of different DJ names—my first and most popular moniker was DJ Chilly Willy. Since then, I've gone by DJ Empathy and have lately been enjoying performing as DJ Demigirl.
Tell us about the history of your station. When did you start broadcasting?
KUPS had a very limited AM broadcast in 1968, and started broadcasting FM in 1975. Our five genre block system of free-form radio programming was established around 1999. We won the mtvU Woodie Award for Best College Radio Station in the country in 2009, which was also the year we added Serato Scratch to our DJ equipment. Serato uses time-coded vinyl and a virtual DJ interface to help DJs become familiar with how old-school mixing works. This was the beginning of a culture at KUPS that teaches DJs how to creatively transition between songs, interface with effects, as well as mix and beat-match, which is something that I think is unique about the station. I facilitated the purchase of two CDJ-900 (CD USB turntables) to ensure that KUPS had complete access to industry-standard DJ equipment and keep this culture going.
What is your station's online presence like? Do you have a blog?
We used to use Tumblr a lot but have strayed from that platform in the past few years, mainly focusing on Facebook, Instagram, and Twitter. The way Facebook has evolved in terms of content visibility, there is definitely room for expansion in our creative presence on the web. DJs and campus members sometimes submit write-ups for our website, but most of our online reading content is produced by staff members. One of my favorite recurring pieces that we do on our website are the "DJ of the Week" interviews, where the Digital Media director interviews a DJ in a different genre every week about their interests, taste in music, experience with music growing up, etc. We also do sticker competitions, where we accept art from the campus community based on a certain theme (the last one was "spooky/halloween") to print a limited run of stickers. We upload each submission to our Instagram and the one that gets the most likes within a designated time period is selected.
Tell us about how you run your station…
A lot of these interactions happen between Music Directors and their community of DJs. MDs create rotation, send emails, organize listening or mixing parties off-campus, etc. MDs spend a lot of time in the office sorting through the piles of mail that we get, and piles become shelves as they organize the releases. MDs often invite their genre DJs to shows in Tacoma and Seattle. The rest of our staff is involved with this, of course, but the structural focus in this area is on the relationship that the MD has with their genre DJs. I remember the Electronic MD during my first year as a KUPS DJ quite fondly. His name is Tai Koga, and he really helped foster a space for me to grow and connect musically and as a selector.
What are your most popular shows?
Mark Marder did a radio show this year called "Death World Wide" that featured loud rock from a different country each week. Arda Bulak's show is called "Vinyl Selections" where he showcases a variety of Jazz, Funk, and House influenced records every week.
Describe the culture of your station. Is it all college students, or do members of the community participate as well?
KUPS is student-run, but our Operations Advisor is a community member. We have around 140 DJs every year, and 99% of them are students. We have had community-member DJs before, and are not closed off to the community in this sense. But virtually all of our applicants are students. There are a good number of talk shows and music-based shows that bring in community members to speak, interview, or otherwise perform during their hour. We also host in-studio performances that sometimes feature community music groups.
Tuesday at 4:30am, what's playing?  
We have human DJs every day until 3 or 4 AM, and starting up again at 7 AM. During the in-between hours, our infamous infinite playlist—which we've named Zarvox—plays music. Over the past few years, we have been experimenting with 'open programming' which fills these in-between slots, but this system needs work and a few fresh ideas.
How about genres? What gets a lot of airtime?  
It's really hard to say what the most popular genre on our station is. Alternative and Specialty occupy the most hours of programming, and there is a lot of awesome music in those slots. Specialty obviously varies quite a bit, ranging from world music, jazz, blues, reggae, to talk shows. Hip-hop and electronic spots are more limited, and therefore more competitive. Loud Rock attracts a smaller crowd but still gets filled up and showcases a great diversity of heavier music. People get really psyched up about funk and jazz shows, but others are also excited about talk shows, and certain kinds of hip-hop shows. I guess it really depends on who you ask. My favorite genre is electronic, but I'm biased.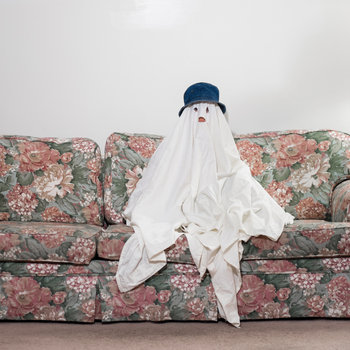 .
00:10 / 00:58
Merch for this release:
Compact Disc (CD), Vinyl LP, Cassette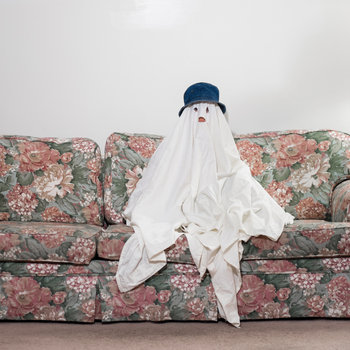 What are some local Tacoma/Seattle bands in heavy rotation at the moment?
Vats, Naomi Punk, Vacant Life, Chastity Belt, Sleepsteady, and Yodi Mac.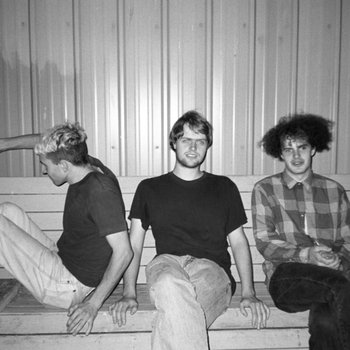 .
00:10 / 00:58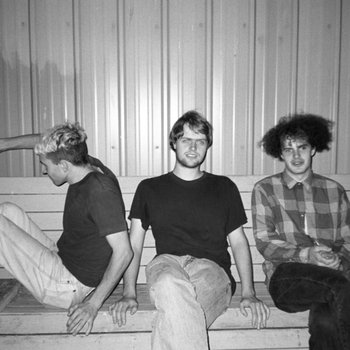 Merch for this release:
Vinyl LP, Cassette, Compact Disc (CD)
What will you miss most about working at the radio station after you graduate?
To sum it up in one word: access. There are so many resources available to you if you work at the station, both material and interpersonal. Even though you get to hold on to some of those resources after leaving the station, I will never experience them in the same way again.
How about bands that you're really excited about right now?
I'd be remiss if I didn't mention Vektroid right off the bat. Also known as Macintosh Plus and New Dreams Ltd., she essentially invented modern Vaporwave music and has influenced aspects of internet culture and society that I think will be written about in history books someday. And she's got a massive collection of varying, original releases to back it up. Vektroid is still making music today that is slightly more polished but still funky, and is even working with hip-hop artists.
.
00:10 / 00:58
Nightspace is a Seattle-based artist that make what they describe as 'darkwave.' Their live performance is extremely engaging—but I'm not going to describe it because I don't feel I could do it justice. Raw, dark, strangely elegant synthpop to be found here. They just have a demo on Bandcamp but released an EP titled Untrue last year. Keep your eyes and ears open for this one.
—Ally-Jane Grossan