CERTIFIED
Artist of the Week: On "Post," Woolen Men Continue to Do Whatever They Want
By Mariana Timony · September 04, 2018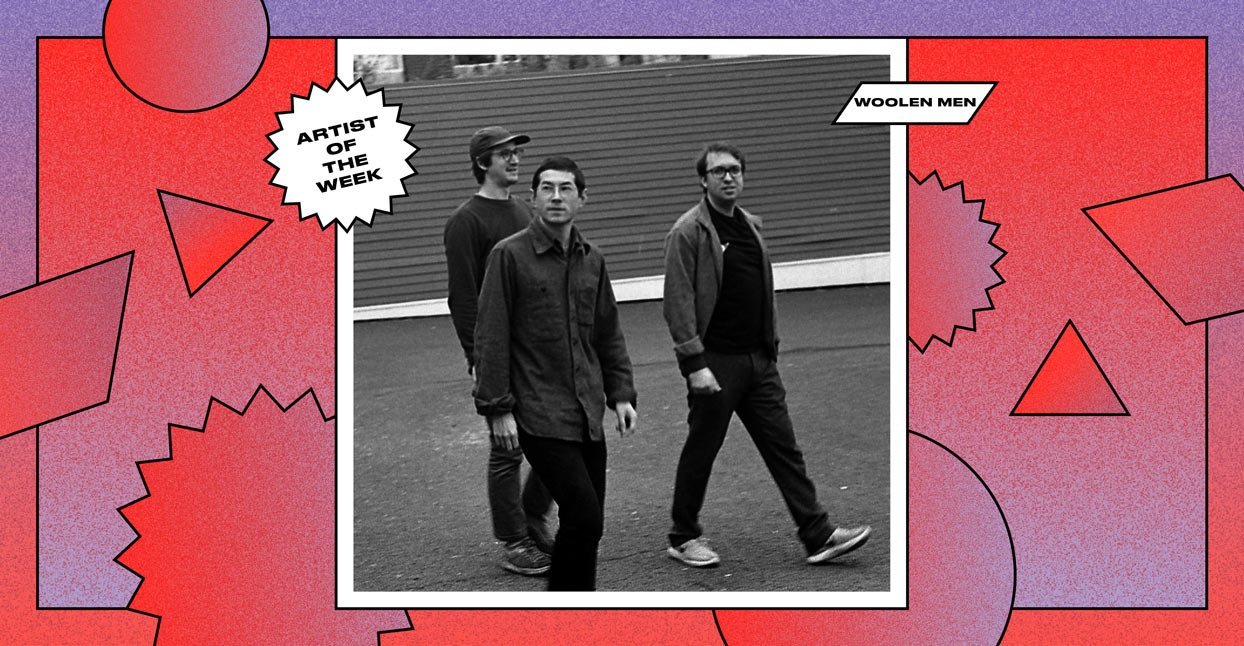 As elder statesmen in Portland's music scene, long-running post-punk trio Woolen Men have seen the boom-and-bust genre cycle more times than they care to remember. But one era, in particular, stands out in drummer and songwriter Raf Spielman's mind as pivotal to the band's creative journey.
"It's interesting being in Pacific Northwest. We were around when Naomi Punk showed up and all of a sudden everyone was doing the grunge thing again. We didn't go that route, and it passed very fast," he says. "That was when we were like, 'We don't have to do any of this stuff. It doesn't matter. We can do whatever we want.'"
Merch for this release:
Vinyl LP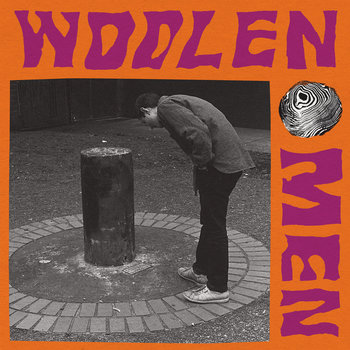 Making the music they want without consideration of what might sell or what's popular at the moment is central to Woolen Men's DNA. In the decade that Spielman, guitarist Alex Geddes, and bassist Lawton Browning have played together as Woolen Men—2018 marks exactly 10 years for the trio—they've doggedly remained committed to the DIY punk ethos that pre-dates the transmogrification of "indie music" from a lifestyle to a sound, while quietly amassing a discography of sterling releases on a jumble of formats that show a band crafting an oeuvre of what might once have been called "college rock": intelligent, tuneful guitar rock with a streak of punk rock grit underneath the hooks. They also released the decade's best political post-punk record years before the term "angular guitars" started showing up regularly in the music press again: 2015's instantly classic Temporary Monument (this isn't hyperbole—go listen to it).
If Temporary Monument had been released today, its jangle-brushed post-punk sound and cutting lyrical dissections of gentrification, economic inequality, and the transformation of their native Portland into "a city full of ghosts," as Browning sings on the record's title track, might've made a bigger impact in a musical climate more inclined towards both post-punk and unambiguous political messaging than in the late Obama years. But Woolen Men have always been slightly ahead of their time, mostly because they're uninterested in making anything other than what they want to make at any given moment.
"We've never really made any concessions to the small changes that might make our music more appealing," says Spielman. "This new record is a really good example of having made a pretty heavily post-punk-influenced record previously when very few people were interested in that sound, and now that sound, at least here in Portland, is very prevalent. If we wanted to keep people's attention in that way, we could've made Temporary Monument 2. But we're not interested."
Their new record is called Post, which may or may not be a play on the prefix "post" as in "post-post-punk" (the band declines to confirm or deny this interpretation), but certainly showcases a band that's post-giving-a-shit about pleasing anyone but themselves when it comes to the music they make together. Though not worlds away sonically from Temporary Monument—Woolen Men will probably always best be described as a minimalist post-punk band with a scoop of early R.E.M.—Post finds the band making fearless musical choices, such as dropping a seven-minute long Arthur Russell-inspired track ("Amateur") early on side one. It's "about somebody who made a music they wanted to make their whole life and didn't make any compromises," explains Browning, which is a good way to sum up the career of "a band that has always been about doing what we want," according to Geddes.
While maintaining artistic purity makes for interesting records, it can present a challenge when building an audience. As Browning puts it, "I do feel like there's a lot of love for Woolen Men in weird corners of the nation, but I don't know if the kids ever really 'discovered' us. The people who buy our records are mostly people who are in families. It's like they're happy someone is still doing what they remember bands being about in the early '80s."
Merch for this release:
Vinyl LP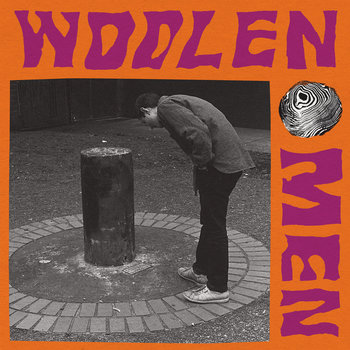 Post is less overtly angry in comparison to the often bitter ruminations on Temporary Monument, even though the band, like everyone, has a neverending stream of things to be furious about in 2018. But that's something Woolen Men also take into consideration when discussing each album. "There are definitely a lot more people who have a better reason and a better voice to express that anger than the three of us do. It doesn't feel appropriate for three white guys to make some big political record right now. It's bad, but it's the least bad for us."
But they also credit to the growth of a closer music community in Portland for their more hopeful outlook. They shout out youthful indie label See My Friends, who co-released their last odds and ends compilation Lucky Box, several times during the interview. "That's the happy part," says Spielman. "We have friends that like our music and who understand why we're doing what we're doing. We still feel like, in the overall world, people don't really know or care, but in Portland with our friends, it feels like we have a community which we didn't have when we were making Temporary Monument or any of our music up until now."
"When I listen to a lot of records I admire from the past, I'm struck by the enormous group of people who were involved in making them," says Browning. "There was this entire world of support that existed to bring musical ideas to life. We've never had had anything approaching that. If we didn't make the records, then they wouldn't have got made. We had to learn how to do it."
The band recorded Post themselves, but used a four-track lent to them by friend and recording engineer Evan Mersky, who also mixed the album with the band. "We're still doing it ourselves in the same way that we've always done it, but now being able to incorporate more people into the process can really bring a lot to the table," says Spielman.
Some things, however, remain the same as they always have for DIY lifers like Woolen Men. They've long since given up the idea of making a living from their music, to the point where Spielman says he doesn't even want to make a living from their music ("It's not the compensation, it's the way that it changes your attitude about the art that you make"). Browning wonders if anyone is really making a true living off music at all: "I know plenty of bands that spend six months a year out on tour. They're working in service jobs. And then they're going on tour and coming back and getting new jobs and then they're going on tour again. It's not a living."
Merch for this release:
Vinyl LP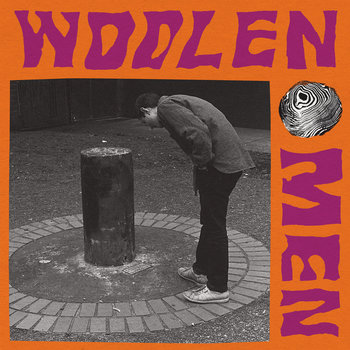 Aside from a planned European tour later this year, Woolen Men are noncommittal about plans for a U.S. tour for Post. It's not so easy for them to just hit the road for weeks as they all have day jobs. But, at this point they wouldn't have it any other way.
"The thing about having a job is we get to have the attitude about music that we do. If nobody buys this next record, we'll still make another record," says Spielman. "We'll make another record that's exactly the record we want to make. We'll always make exactly the record that we want to make. We do this because this is how our brains are wired and this is how we think and how we communicate. I can't ever imagine why we would stop."
For Woolen Men, music is a job, a joy, and a necessity all at once.