CERTIFIED
Artist of the Week: Swarvy's Multifaceted Blend of Hip-Hop, Jazz, & Soul
By Will Schube · August 13, 2018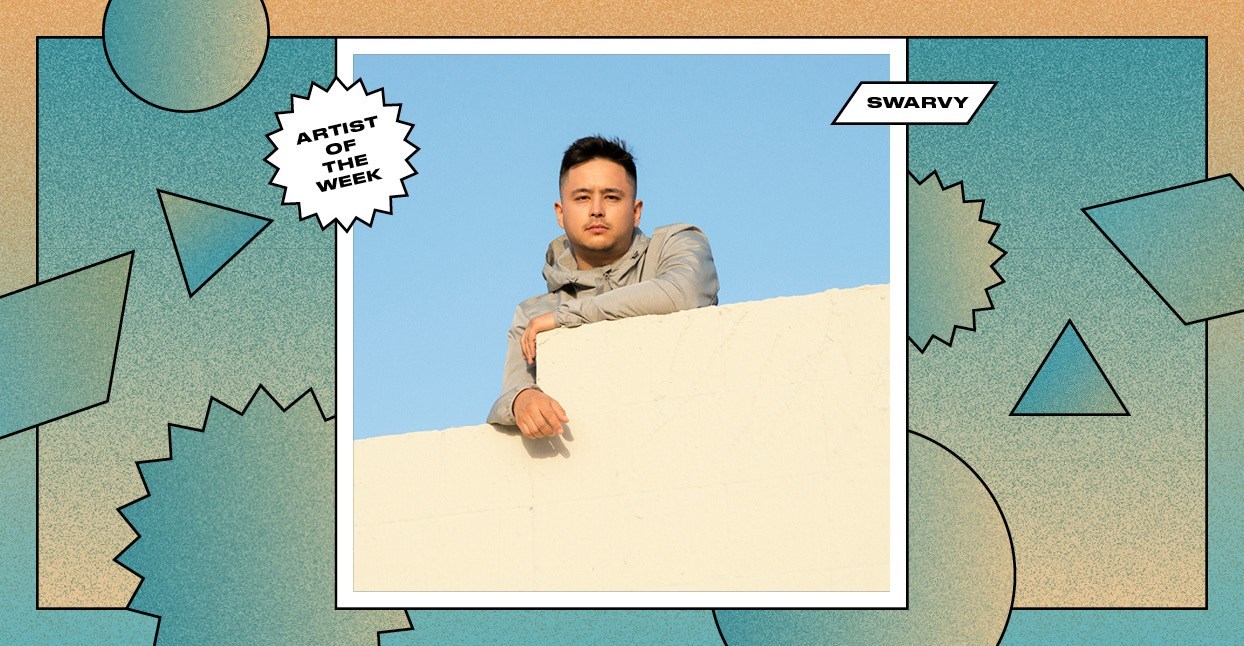 Though Mark Sweeney, A.K.A. Swarvy, has released a dozen records through various labels, he doesn't consider a single one of them to be his debut. Part of this is due to the beatmaker's exacting nature. Born just outside of Philadelphia, Swarvy is a methodical and precise composer who plays bass, keyboards, drums, and guitar, and stresses in-person collaborations.
Then there's his output: it's tough to keep up with all of his blends, joint LPs, and instrumental projects. And while Swarvy won't call his recent album, Anti-Anxiety, a debut, it certainly feels like a culmination of all his work to date. Swarvy remains restless, always thinking ahead to the next release. He says he always has something ready to go, mining material from marathon studio sessions.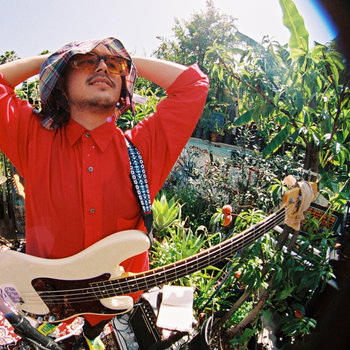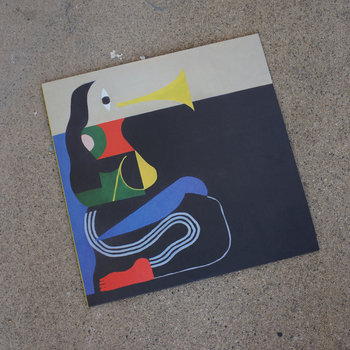 .
00:10 / 00:58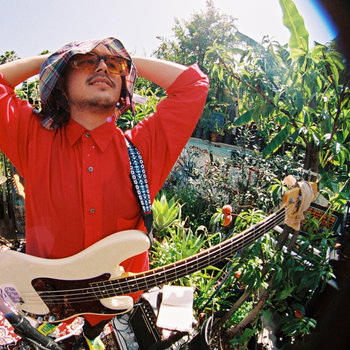 Merch for this release:
Vinyl LP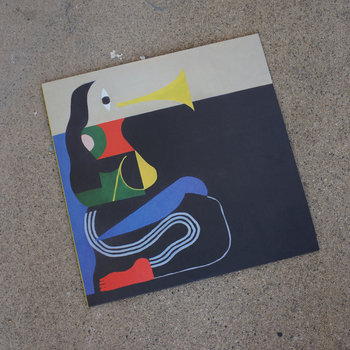 Swarvy is one of the hungriest young producers in Los Angeles, splitting his time between rap-centric production and Low End-inspired electronic work. Over the years, he's surrounded himself with a Rolodex of like-minded collaborators and friends, including Zeroh, Pink Siifu, Jeremiah Jae, lojii, and Versis. But his creative life began in the Philadelphia area, and with more than a little resourcefulness: because he didn't have anywhere to play his beats live, he started throwing his own parties.
Ringgo Ancheta, who makes electronic psychedelia under the name Mndsgn, and is one of Swarvy's frequent collaborators and close friends, remembers the early days. "We're both from the East Coast. He's from Pennsylvania," he explains. "I was living in a part of New Jersey that really wasn't that far—maybe like 30 minutes away from Philly. He threw a show in a town close to where he lived, and he booked me and a few other friends. He played a set, too, and I was like, 'Yo, that dude killed it.' At that time, there weren't that many of us making music from that sort of place. It was cool to just come upon another person that was like-minded."
Swarvy has always had a strong desire to play music, despite the fact that it often took his audience time to get their heads around what he was doing. "Even just playing a show with a laptop and controllers, playing all original music—that was really confusing for people," he says, from his garage-turned-studio in East Los Angeles. "Back in 2013 or so, if you had a laptop, you were a DJ. You had to play other peoples' tunes—songs that people would recognize. I wasn't doing that. [That approach] really started happening in Philly and New York around then, but L.A. was already doing it."
Indeed, at that time, Los Angeles was already beginning to reinvent the notion of the producer. Flying Lotus was heralded as the city's most exciting act, The Low End Theory beat showcase was packed out every week, and essential LPs from the scene were being released through Alpha Pup Records. Noticing this trend, Swarvy accepted an invitation from Ancheta to move from Philly into a spare room in the producer's home in L.A.—where he still lives today. The rapper Zeroh was also living in the house, and it slowly became the electronic/rap equivalent of the West Coast Get Down Shack—the basement in Kamasi Washington's parents' house where the group recorded their early LPs. Now that Swarvy's bedroom shared a wall with Ancheta's studio, the Angeleno transplant was pushed to work harder than ever before.
"Hearing Ringgo work put a battery in my back," Swarvy says. "I'd hear him make music all the time. I'd be in my room playing shit, and I'd be hearing really crazy music on the other side of that wall. It just kicked my ass every day. I would be working on something, and then whatever's on the other side of that wall was 1,000 times more pleasing to listen to. So I just kept working at it."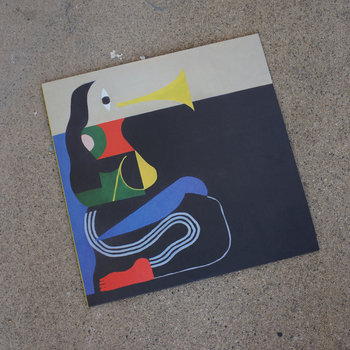 .
00:10 / 00:58
Merch for this release:
Vinyl LP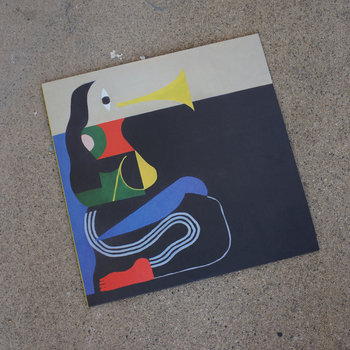 Shortly before he moved to L.A., Swarvy released Scotch on Feelin' Music. It's a sturdy record, and it marked the beginning of Swarvy's ascent to the top of the indie rap and electronic scene. Because of his ability to play multiple instruments, Scotch—and every release thereafter—has an organic, lived-in feel. The drums go hard—crunchy and loud, with the grooving feel that could only come from a true Dilla disciple, while the melodies are quiet and catchy. Two years later, Swarvy released twothousandnine, a collaborative LP with Los Angeles-based Pink Siifu. The record presented Swarvy with a new challenge: creating a cohesive work for a single rapper. Throughout the album, Siifu slides from space to space, free-associating words and sounds in a voice that sounds somehow alien and intimate all at once. There's comfort in the confusion: Swarvy's sonic palette is elegant and consistent, bouncing off dusty drums and atmospheric synths to give Siifu room to swim in his own stream of consciousness without fear of drowning.
Swarvy worked with another rapper, lojii, on their collaborative LP, Due Rent, which arrived via the Portland label Fresh Selects in 2017. That record, coupled with 2016's Elderberry on LEAVING Records and 2017's Bop on Paxico represents the first run of truly excellent releases in Swarvy's catalog. The producer had shown glimpses of the artist he'd eventually grow into, but on these albums, he established his own unique, exciting sound.
"The first time I linked up with him, he composed the parts of each instrument on the first two tracks of side B of Due Rent," lojii explains. "Those are the first two songs we made together for Due Rent, and he just created them in front of me. He played every single instrument. I was just like, 'This dude—what?!' That was my first session with him. I was blown away. He's a genius." While that's lofty praise, lojii's not the only person to hold that opinion.
"He's a dyed-in-the-wool genius," Zeroh says. "He knows how to play multiple instruments. I'm an off-beat sort of lyricist—I'm not normal or anything. The track we did [for Anti-Anxiety] isn't immediately understandable by most people's standards, but he loved it."
The artists Swarvy works with on the outstanding Anti-Anxiety speak to his impeccable ability to spot talent. "He just has really good taste. He has a really good ear. The fact that he's a multi-instrumentalist is key," Ancheta explains. "If you have the feeling, and you know the texture of what you want, in addition to knowing the science behind it—those two together is just straight beast mode."
Anti-Anxiety lends itself more heavily to Swarvy's electronic tendencies: the compositions are colder and smoother, more cued up to the rap voices he surrounds himself with. Zeroh's turn on "Pocus" is an off-kilter play on DOOM's style, freeform and sprawling, yet always tethered to Swarvy's slapper of a beat. Versis provides a strong feature on "Do What I Do," a '90s rap throwback that begs for a bass-heavy speaker system and a top-down convertible.
Swarvy assembled the music for Anti-Anxiety before he recruited his cast of collaborators, which helps gives the album a cohesive feel. The instrumental tracks float and groove, equal parts Teebs and Tame Impala. "Melrose" uses loping drums and strange noises to create a hypnotic loop, while "Savage" takes an old Middle Eastern guitar line and pairs it with shifty drums and warm synths. That homespun feel is continued throughout, whether Swarvy is working solo or with a rapper.
Such an accomplished, fulfilling work begs a question, namely: If this isn't Swarvy's debut, what is? After 10-plus records in all sorts of formats, surely the project Swarvy's dreaming of isn't far off. Anti-Anxiety feels like such an album, even if it doesn't qualify in Swarvy's mind because its existence spans a few years. But it's not as if Swarvy is brushing this album off as a minor release. "It may not be like anything else I've done," he says. Maybe his perfect record will never come, or maybe the next thing he drops will finally be the one. For now, Anti-Anxiety is the closest he's gotten, but chances are he's got more work in the pipeline.