CERTIFIED
Pink Siifu's 'NEGRO' is a Riotous Mix of Jazz, Rap and Punk
By Max Bell · May 29, 2020
The parallels between rap and punk are numerous: Politically charged rage, antagonism toward authority, zero tolerance for censorship, the assertion of autonomy at all costs. Both genres are rooted in the adversity-born ethos of the oppressed. Not every song advocates for change (or needs to), but countless in each genre ask you to tune in while you turn up.
"A lot of the shit that new [rappers are] doing that's aggressive beats and shit—that's punk. N—s just not calling it that," explains 28-year-old rapper, singer, and producer Pink Siifu. "It's really the same shit. When you're on some punk shit, it's the same energy. It's just mad aggressive."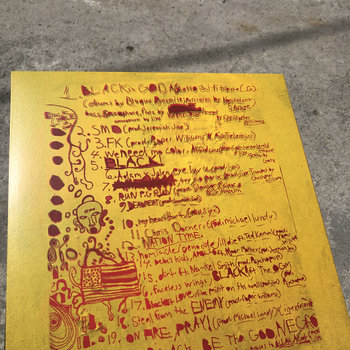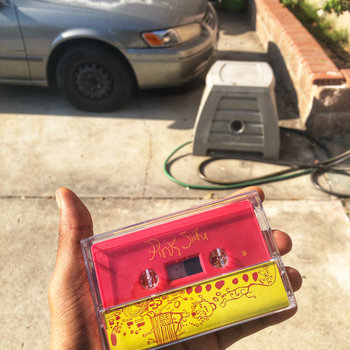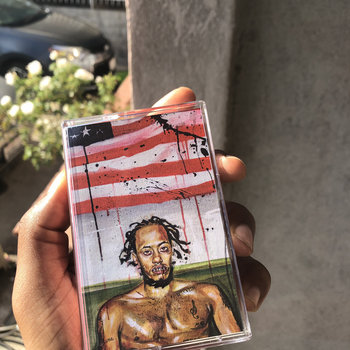 .
00:10 / 00:58
Merch for this release:
Vinyl LP, Cassette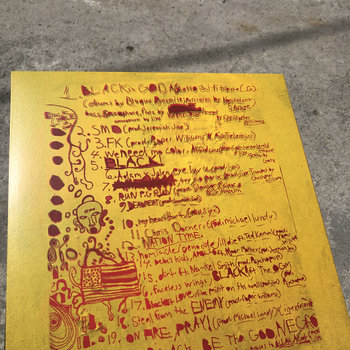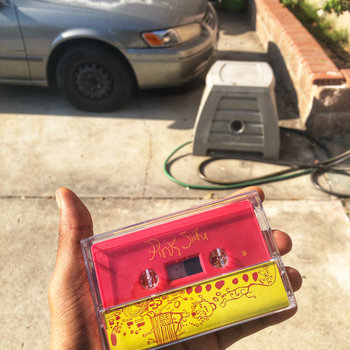 Pink Siifu's latest album, NEGRO, is a molotov cocktail of searing lo-fi punk spiked with fragments of jazz and hip-hop. Sonically, it's far removed from the warm, sun-dappled neo-soul of B. Cool Aid, his group with Long Beach producer Ahwlee, and the alternately impassioned and sedate poetry of his last solo album, ensley. These are primal screams, the rage and pain choked down in the face of systemic racism and police brutality unleashed in their rawest form. Siifu lacerates his vocal cords beneath static and above shredding guitars, aiming the majority of his vitriol at the police. Respites from the aggression come in the form of interludes that cut closer to the warped jazz and soul of beats Siifu releases under the name iiye (e.g., "MyheartHURT."). They are aural balms for the psychic and emotional wounds Siifu opens everywhere else on the album.
When pressed, Siifu categorizes NEGRO as a "jazz-punk rap album." You can hear that jazz on the dissonant intro, " BLACKisGod,A Ghetto – Sci – Fi Tribute( G)," where horns and drums cry and clatter in carefully orchestrated chaos. That song serves as a preview of the jarring instrumentation that's to come, sculpted by producers like Jeremiah Jae, Roper Williams, and Michael Lundy. It's also a tribute to the late Ras G. "G was everybody's uncle. G will clown you. He'll salute you if he fucked with it…he put me on to Sun-Ra," Siifu says. "That shit changed my life."
Though sonically removed from his previous work, NEGRO is another Siifu album grounded in racial identity. "BLACK!", for instance, is a frenetic mantra, a repetition of the words "black woman is god, black man is god". For Siifu, NEGRO is part of a continuum of black music that extends from punk pioneers Death and Bad Brains to contemporary punk-leaning rap outfits like Death Grips and Ho99o9, from The Last Poets to Sun-Ra and Ras G.
"This [album] is for black people, but I know white people are going to fuck with it. I'm mad cool with that," he says. "I just want everyone to know, before they come through the door, that this is a black house and you have to respect my people."
Siifu laid the foundation for NEGRO with 2018's fuck demo, which he temporarily removed from the Internet. Four songs from that EP, including "SMD" and "FK", now appear on Negro. The former is an indictment of racial politics of economic disparity, and the latter repeats one four-letter word with riot-inducing fervor. (Now that NEGRO is out, Siifu plans to re-release fuck demo as a limited edition expanded EP featuring songs and instrumentals that don't appear on NEGRO.)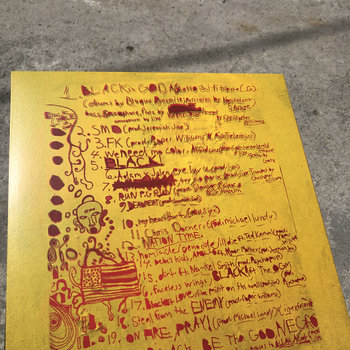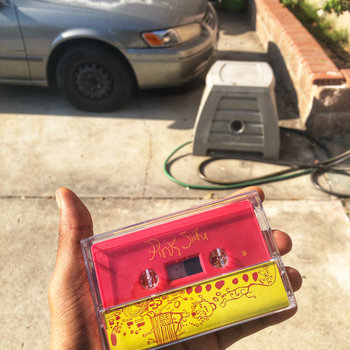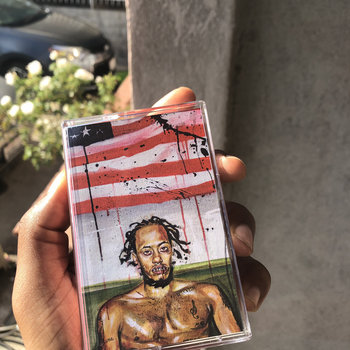 .
00:10 / 00:58
Merch for this release:
Vinyl LP, Cassette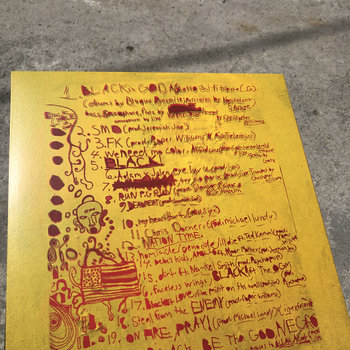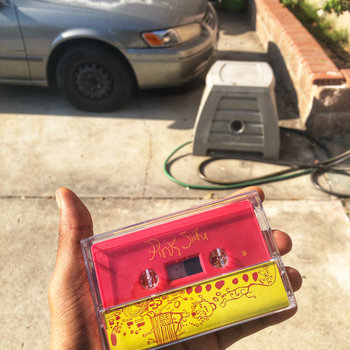 The core of NEGRO is defined by its antipathy for police. "DeadMeat" was inspired by a harrowing incident in New York, where a black cop threatened his life for jumping a subway turnstile. Siifu recorded "DeadMeat" the next day, reeling from the fact that someone of his race would treat him with such unmitigated hate. It begins with Siifu repeating the police officer's threat verbatim and ends with him drawing the distinction between police officers and "pigs."
"He said, 'You dead meat. I can do anything I want with you right now,'' Siifu recounts solemnly. "I know some good police officers, but I hate pigs."
"Run Pig Run," rapped in a cadence inspired by the incendiary poetry of Amiri Baraka, inverts that same power dynamic. A revenge fantasy of Chris Dorner-proportions, its lyrics were partly transposed from the caption of a cartoon in the Black Panther Coloring Book. (Though the Black Panther Party never officially released the book, the FBI used its images to defame the BPP's free lunch program.)
"Don't be surprised if n—s get this angry [because of what's going on]," he says of the violence on NEGRO. "This is that moment where n—s could get angry. This is that riot soundtrack."
Leading up to the album's release, Siifu remained silent about the sound and intent of the album. And though he raps on "Nation Tyme" and "Black Be Tha God, NEGRO.(wisdom.cipher)," he didn't want a descriptor like "punk" to turn off fans of his solo releases, or his work with collaborators like YUNGMORPHEUS (Bag Talk) and AKAI SOLO (Black Sand). Instead, Siifu hopes NEGRO might be a gateway to punk for his fans who only listen to rap. He wants them mosh, to lose themselves and listen closely.
"Listen to [the album] with no expectations. You have to listen to it a few times before you really understand or can have an opinion on it. Take your time with it."