CERTIFIED
Kassa Overall Unpacks His "Backpack Jazz" Approach
By Danny Schwartz · March 11, 2020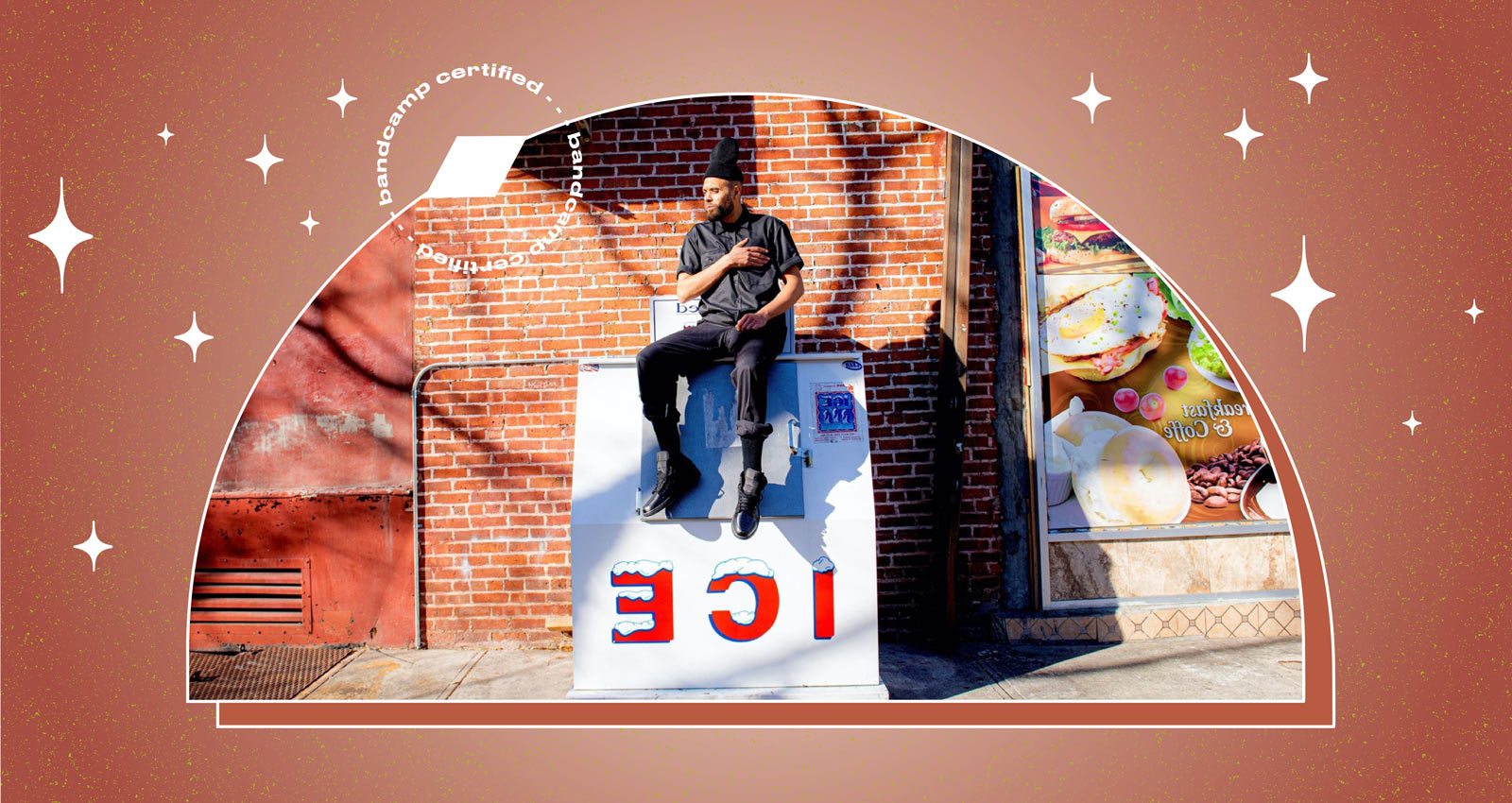 For the last decade, Kassa Overall has worked to bridge his primary vocation as a jazz drummer and his broad set of musical identities: producer, beatmaker, rapper, singer, songwriter, DJ, and bandleader. It's a professional puzzle as much as a creative one, a disconnect perhaps best illustrated by two projects released in the summer of 2010: Geri Allen's jazz tap excursion Geri Allen & Timeline Live on which he drummed, and Das Racist's seminal alt-rap mixtape Sit Down, Man that he produced and rapped on.
"I've been doing shows as Kassa Overall for many years," the 37-year-old says, sitting outside a cafe in his hometown of Seattle. "But it was more like beats and raps, and I wouldn't really play drums. Sometimes I would have a drummer on the gig. And then I would go on tour on a jazz gig with somebody else, and I'd be playing jazz, just drums. Wearing a suit, maybe."
In 2006, Overall graduated from Oberlin Conservatory and headed to New York City to "see about a gig" with Miles Davis disciple Wallace Roney. Ironically, Overall's subsequent triumphs as a globetrotting jazz drummer led him to conclude that he wasn't content to be an all-world sideman, and that he should carve out a creative space roomy enough to house all of his artistic impulses and ambitions together. Gigs and jam sessions became opportunities to conduct "market research" and tinker with song concepts and instrumentations, and to experiment with vocal filters, sampling pads, and Ableton rigs.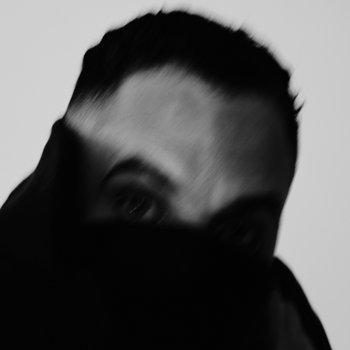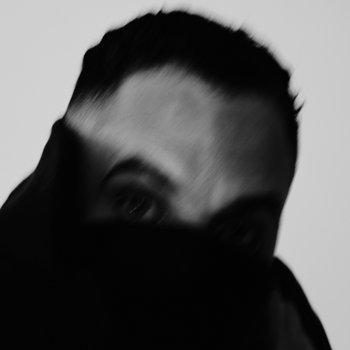 Merch for this release:
Vinyl LP, Compact Disc (CD)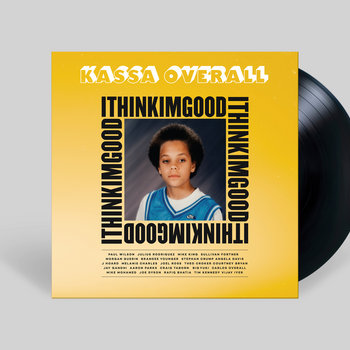 This ongoing trial-and-error method at live shows has served Overall's attempts to innovate at the intersection of jazz and hip hop—well-worn musical terrain that by now has developed its own canon and clichés several times over—and consolidate his musical identities. After releasing a smattering of loose singles and surreal music videos (and one Drake-inspired EP) between 2010 and 2018, Overall has now put out two albums in the last 14 months: his debut Go Get Ice Cream and Listen to Jazz and his new LP I THINK I'M GOOD. "It takes a certain amount of courage to bet it all on yourself," he says of this sudden spike in output. Together, these albums feel like the culmination of his years-long process, signaling his emergence as a significant producer-composer exploring the liminal spaces between jazz, hip hop, R&B, and electronic music.
Ice Cream often feels like a neo-soul album, shaped by Overall's conversational raps and gentle electronic bass, with acoustic drum splashes superimposed onto a rigid digital grid, and lush jazz samples either built from scratch or sourced from classic records like Kind of Blue. On I THINK I'M GOOD, Overall is more eager to fidget with the dials.
Disorienting vocal effects, glitches, and mixing techniques add an abstract dimension to his straightforward reflections on criminal justice, mental health, and romance. On some songs, he lingers on tranquil grooves; on others, he takes sharp left turns across jagged textures, rhythms, and arrangements and initiates bursts of spiritual and free jazz. Still, the album is surprisingly pop-forward, building on the impulse to deconstruct pop forms that he first showed on his 2018 EP Drake It Till You Make It.
Merch for this release:
Vinyl LP, Compact Disc (CD)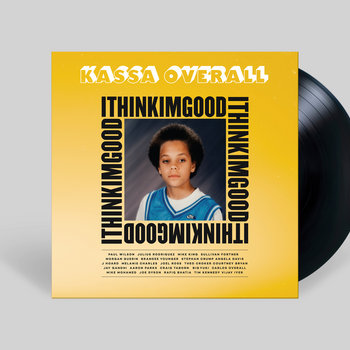 His recording process goes something like this: he fills up his backpack with his MacBook Pro, Apogee Duet interface, Shure KSM microphone, and headphones, then hops on his bike. He rides around New York and visits his musical friends and collaborators at their apartments, where they house specialized, instrument-specific equipment, and has them "drop dabs" on his tracks. He'll typically record drums last, to add color, texture, and atmosphere (moreso than to add backbone to a track). Overall refers to himself a "backpack jazz producer"—a foil to the bedroom producer, who leads a relatively monastic creative lifestyle. "I'm almost like a designer, like a seamstress," he said. "I'm traveling around, getting all the right fabrics, materials. And the thing is, if you get the best materials and you know how to make a shirt good—you're good."
In making I THINK I'M GOOD, which features contributions from over 20 musicians, Overall relied even more heavily on his roving, modular studio than he had on Ice Cream, in part to cut costs on studio rentals. When asked if his musical product is a direct result of his method as a backpack jazz producer, Overall says, "Yes, 100 percent. It's literally how you make beats. Like, you have some chords, you have a sample, and you chop it up. Then you add better drums. You tweak it. It's just collaging. I'm doing that on a more dimensional scale—it's almost like I'm making beats with all of this raw footage."
Merch for this release:
Vinyl LP, Compact Disc (CD)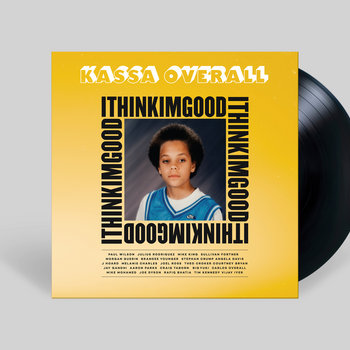 On I THINK I'M GOOD opener "Visible Walls," bansuri flutist Jay Gandhi flutters atop the bass clarinet of 21-year-old multi-instrumentalist Morgan Guerin ("I'm literally sitting on his dorm-room sized bed and we're on his laptop," said Overall, recalling the Guerin sessions.) The next song, "Please Don't Kill Me," achieves a sense of childhood innocence. Amidst charming interplay between harpist Brandee Younger, vibraphonist Joel Ross, trumpeter Theo Croker, and guest Mike King's cascading ribbon of synths, Overall earnestly follows bassist Stephan Crump up the major scale, singing, "Dry your eyes/ I'll dry mine/ We'll be fine/ Please don't mind/ Those chalk lines/ They don't know what's inside/ Of you and I."
Merch for this release:
Vinyl LP, Compact Disc (CD)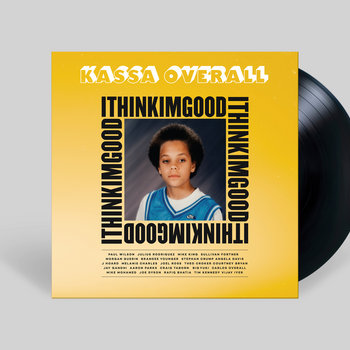 Though I THINK I'M GOOD can feel like a plunderphonics fever dream, just as often it drifts into memories, lullabies, and reverie, with the attendant personal, emotional impact of an inner dialogue. The album's most famous guest voice, civil rights icon Dr. Angela Davis, visits Overall in a voice message at the end of "Show Me a Prison" almost as a fairy godmother: "Hey Kassa, Angela here. You good? I just wanted you to know that we are totally supporting you. Stay strong, my brother."