CERTIFIED
Banoffee Grows Into Herself on Avant-Pop Triumph "Look At Us Now Dad"
By Nathania Gilson · February 21, 2020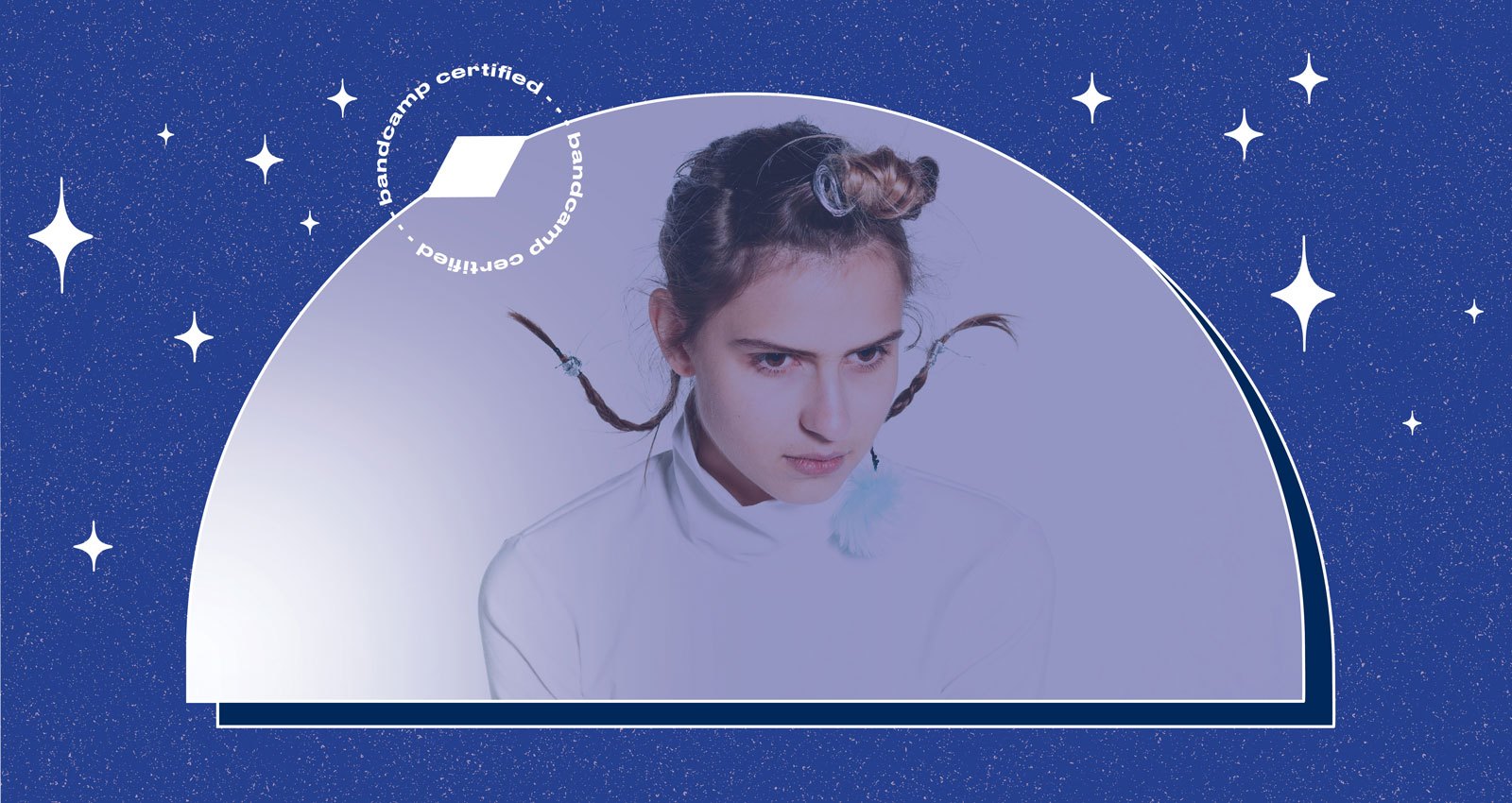 In the album notes on the Bandcamp page that hosts Banoffee's 2018 single "Bubble"—a bouncy experimental pop tune with lyrics that remind listeners of the power in differences—the artist offers an empowering message to her fans: "I hope you like this song. It's for you."
"It's hard to feel seen," says the singer also known as Martha Brown. "Everyone has something in them that makes them feel unseen. For me, it's being someone who doesn't identify as straight, and doesn't necessarily identify with their physicality, and who doesn't fit into any of the labels that have been created during the time that I've been alive."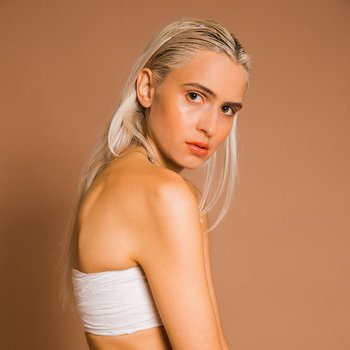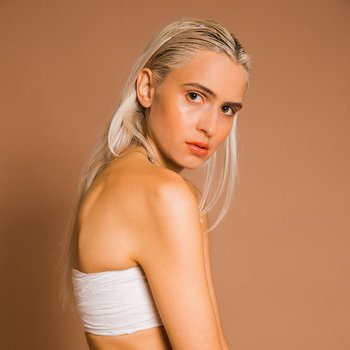 Look At Us Now Dad, the debut LP from the L.A.-based, Melbourne-born pop musician, grapples with that lack of visibility. Its 14 tracks map out Brown's current version of herself, in songs that deftly reinvent familiar pop music templates. It acknowledges history as a way to imagine a new future, exploring selfhood through a prism of trauma, consent, joy, rage, and power. "It's exciting for me to be at a point where I've made a body of work that feels consistent," she says, "and [that] really represents me."
Brown grew up a Steiner school kid—known in the U.S. as Waldorf schooling—an educational system that encourages creativity and learning via life lessons rather than traditional academia. For Brown, that meant dancing, pursuing theater, and playing classical instruments like the viola as early as third grade. She grew up in a musical family, and her parents often took her to local country and folk music festivals.
Eventually, she fell in love with the sound of '90s R&B and hip-hop, listening to everyone from Janet Jackson to Snoop Dogg. She started joining bands at a young age: First, a Spice Girls cover band (she was Sporty Spice); then, an experimental pop outfit called Otouto with her sister, Hazel. When Otouto ended, Brown decided to go solo, leaving her hometown of Melbourne for L.A. in search of musicians to play with. It was there that a mutual friend introduced her to Charli XCX, which turned into a gig in the UK singer's band, opening for Taylor Swift on her 2018 Reputation tour. "It felt a little bit like my first day of university, because in university, I was the only kid who went to a Steiner school," she explains, "And I was worried I wasn't going to understand things in the same way that other people did, because I had learned in such a different way."
She was also managing a pain disorder triggered by stress, which resulted in migraines that lasted for five or six days and would cause her to, "literally pass out on the cab home from rehearsals, because of the pain." She persevered, bolstered by doctor-prescribed painkillers; after the tour ended, she landed gigs with King Princess and Empress Of, staying on the road for another 18 months. When she returned home, she was hit with a severe bout of post-tour depression.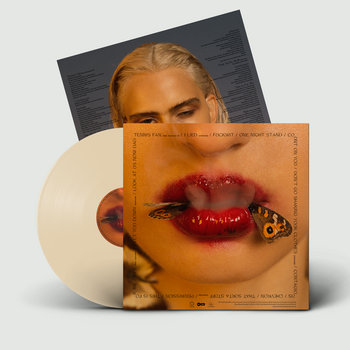 .
00:10 / 00:58
Merch for this release:
Vinyl LP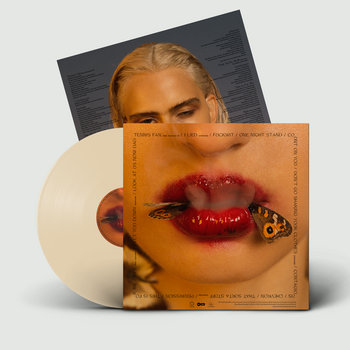 But instead of succumbing to the sadness, Brown used it as fuel for her art. "You write good music through that," she says, "about being the only person who's awake in your house, or riding your bike around in the middle of the night, trying to work out what the hell to do with yourself. It's all part of it."
That kind of deep introspection is present throughout Look At Us Now Dad. The album's title track grapples with intergenerational trauma, which Brown traces backward from her father to her grandmother to her great-grandmother. The song combines modern choral arrangements with lyrics that mimic conversation; deepening distortion near the end of the track is meant to mirror the passage of time. "My dad was taken off his mum at a very early age, and those mental health struggles have followed their way through our family," she says. "In the theories of intergenerational trauma, they say it can last up to six generations. Seeing how that's manifested through my dad and into me and my sisters and our feeling of displacement, and our feelings of estrangement from our community stayed with me." The "Look at us now" part of the title is Brown's way of saying, "we survived something that a lot of our family didn't."
"It's definitely a song that is the opposite of what we were speaking about before," Brown says. "It probably isn't a song where people can say, 'Oh, this is for me.' It's very much is for me and for my dad— a song of celebration for us."
It's also a celebration of the fact that Brown is able to accomplish something her Parsi-Indian ancestors weren't—namely, playing music and telling her own story. The White Australia policy, a series of acts with a common goal of maintaining a white, British national identity on dispossessed land wasn't legally abolished until the 1970's. Brown's grandmother grew up in Australia, under the policy's shadow. "She was a brown baby in Australia," Brown says. "It's still fucking difficult to be a brown person in Australia now, but being a brown person then was very hard." Processing both family and national history through her music allowed Brown to imagine the possibility of a way forward: "It's very easy to wallow in the things that make life difficult," she says. "It's much harder to sit there and look at the small things that make life pretty wonderful."
Given the personal nature of her music, it's no surprise when Brown admits to being something of a control freak. She's protective of her songwriting process, her production, and everything that exists within the Banoffee universe. "A lot of people, especially when you first start playing music, want to get on board early and shape the narrative with you and then be able to say, 'I was a part of this,'" she says. "I'm not interested in making sacrifices to make my project more successful. The most exciting projects are ones that don't make those sacrifices, and they're often the ones that make the biggest waves."
.
00:10 / 00:58
Which isn't to say collaboration isn't important; it's just that feeling comfortable with it is still something of a work in progress. "One thing I'm still learning is to put the song first, instead of putting your own work first," Brown says. When she does reach out to other artists, she's intentional about who she wants to work with: "I think a big part of [collaboration] is checking your own ego, and being able to say, 'This person's actually better at this than me, and they should take this role on. And maybe I'm better at this role, and I'll do that.'"
On Look At Us Now, her collaborators include Scottish producer/DJ SOPHIE and Chicago rapper Cupcakke. "I knew the sounds I wanted, but I didn't know how to make them," Brown says. "I was like, 'I need help. Who's the best in their field at [making] these sounds that I need?'" The answer was SOPHIE, who channeled her avant-pop, hyperkinetic energy into tracks like "Ripe" and "Count on You." "Ripe" is particularly disobedient, a kaleidoscope of glockenspiels, drum beats, and vocals that have been stretched and compressed unconventionally to form a new vocabulary, with guest vocals courtesy of Cupcakke. "I'd been listening to Cupcakke and how fucking blunt and unapologetic her lyrics were, and how [they] would make some people uncomfortable," Brown says. "And sonically, that song will make some people feel uncomfortable. The time signature will make some people uncomfortable. You can't really even sing along to it—I forget the words when I'm singing it. So I was like, 'Who's good at [making people uncomfortable]?' And Cupcakke was the dream."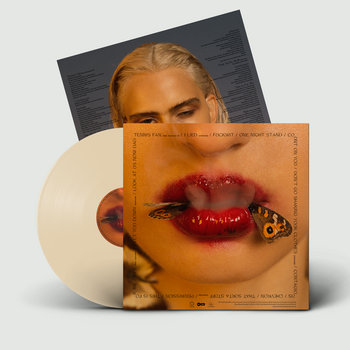 .
00:10 / 00:58
Merch for this release:
Vinyl LP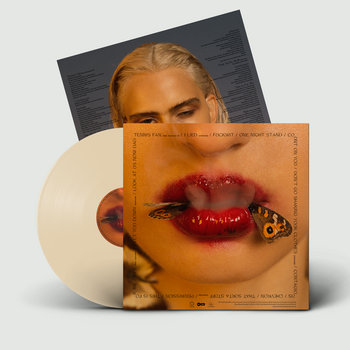 As Brown learns to be herself without apology, she wants to convey that same sense of fearlessness to other musicians. "As a young artist, you often have the most important things to say, because you haven't yet learned the consequences of what it might be to 'put your foot in it,'" she says. "I think there's something beautiful about that arrogance, because you learn from what you put out there."
"If people are being told they need to grow up in order to make good work, they need to question the people they're working with," she continues. "Those people are not going to be at the top of whatever creative industry they're in. They're not going to be pushing boundaries, and they're not going to be making the most exciting work. Because the most exciting work is coming from people who are maybe [morally] arrogant, or think that they're making the best music out there, because that fearlessness is what makes great work… If anyone's telling someone they need to grow up, phrase it in a different way. Say you need to work on your art."
Brown sees her music as the start of a dialogue between her and whoever might be listening. She wants people to feel moved by her lyrics, and to share their own experiences. "I've had people come up to me and tell me that 'Ninja' has gotten them through depression, or is their coming out song, and that for me is the reason I want to keep going at it," she says. "It's been instilled in me that if my work isn't helping other people then it's not worth doing. And so when I play a show, it's not my show. It's our show. It's a party. It's a communal experience."