BIG UPS
Big Ups: Wimps Pick Their Favorite Records on Bandcamp
By Mariana Timony · July 19, 2018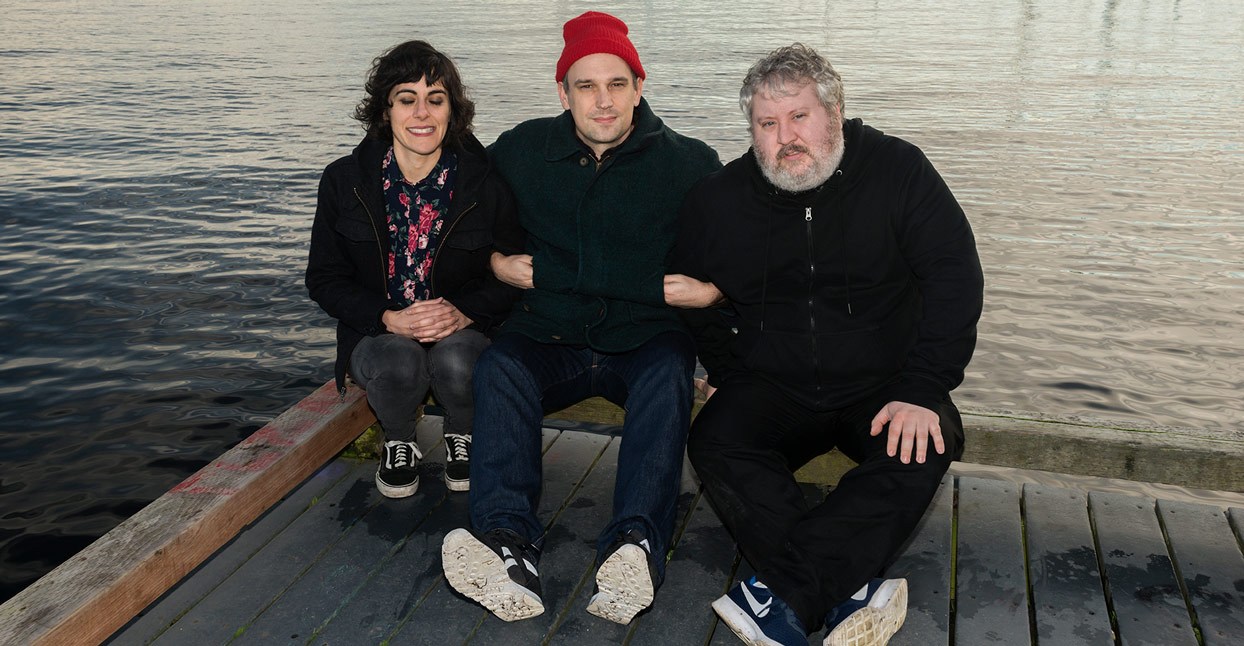 When it came time for Seattle punk trio Wimps to shoot the cover art for their latest record, Garbage People, they had a very specific idea in mind.
"We wanted a picture in front of a huge pile of garbage," remembers bassist Matt Nyce. "We were picturing an old-timey dump, like something that Heathcliff would live in. We tried a couple junkyards and it didn't work, so we found this recycling center and walked in."
Merch for this release:
Vinyl LP, Compact Disc (CD), Cassette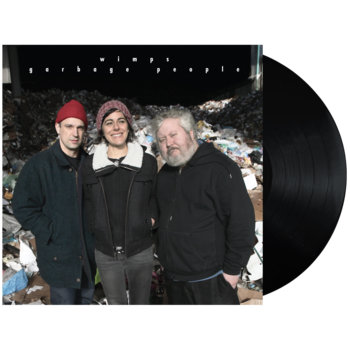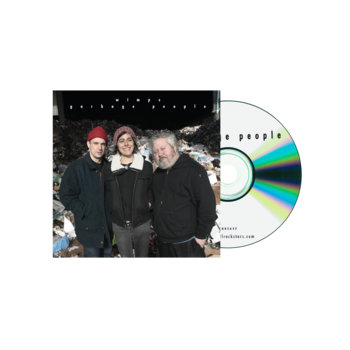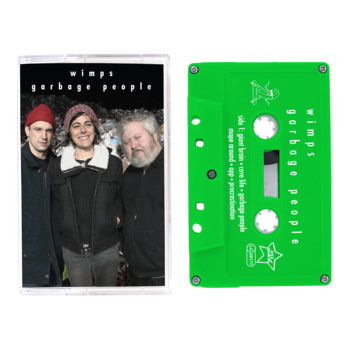 Their scheme was foiled almost immediately when an employee at the center happened upon the trio taking photos.
"He was rolling by one of those steamroller things and looked at us and did, like, a double-take," says Rachel Ratner, who plays guitar and is the band's primary songwriter. "It was like we were in Scooby-Doo. We were like 'Yoinks!' and ran away. We weren't supposed to be there, but we're pretty punk."
Ratner may be joking, but this much is true: Wimps are pretty punk, and their discography might be a blueprint for punks trying to keep it real as they face down life in their 30s. Garbage People is their best collection of songs to date, a series of smart, sharp, and fun observations about topics like being too tired to go out, bees disappearing, insomnia, procrastination, and hating birthdays. All of them are set to instantly-memorable three-chord garage-inflected punk songs, which expand on the group's core sound by adding complex harmonies and even a saxophone to a few tracks. But their droll sense of humor and ability to communicate dark themes with a light touch remains the same. On that note, perhaps that garbage man who rolled up on Wimps in the junkyard would be cheered to know that the record's title track is, in a roundabout way, an homage to him.
"I was thinking a lot about environmental stuff, and how all of our achievements are going to pale in comparison to all the garbage we're going to leave behind as humans," explains Ratner. "It's a love song to a garbage man; he's the person taking away our garbage."
Merch for this release:
Vinyl LP, Compact Disc (CD), Cassette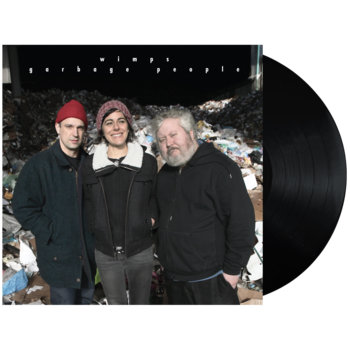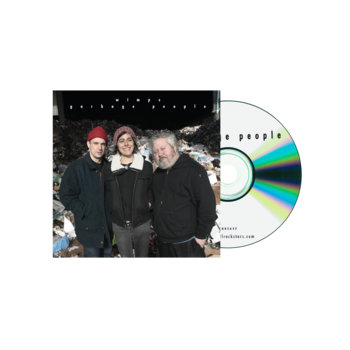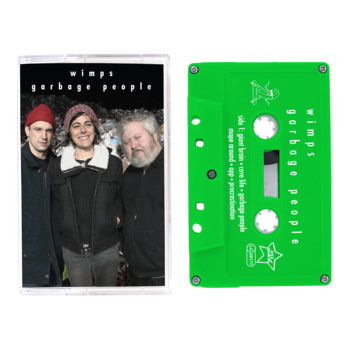 The band is proud of Garbage People's fuller sound, a product of taking more time to both write and record the album over a period of six months. "Normally we're like, we're going to record everything in one weekend and then we're going to put it out. This time, we wanted to take as long as we wanted until we were happy with all the songs. We tried some new stuff, we have some harmonies, little flourishes and things," says Ratner.
Garbage People also marks the first time drummer Dave Ramm sings lead. "O.P.P.," a goofball song about lusting after "other people's pizza" will, Ratner predicts, be "a huge number one hit."
The band are dedicated Bandcamp users, both as artists and as fans. "This is probably a common story, but when we first became a band, we put all our stuff up on Bandcamp and were selling tapes we'd made. I think that's how Kill Rock Stars found out about us. As music fans, I will often look up a new band on Bandcamp. I like that they're usually selling it directly. I prefer that."
Wimps are smack in the middle of a popping underground music scene in the Pacific Northwest, and their Bandcamp recommendations reflect a surplus of regional pride and the diversity of sounds emanating from Portland, Olympia, and Seattle. Nyce also throws in a shout to the Japanese bands that Wimps played with on a recent tour of the country.
Dave Ramm (Drums, Vocals)
The Ghost Ease
Raw
This record came out three years ago, but it was the first one [of theirs that] I'd heard, and it hit a nerve. It's beautiful and ferocious sounding. I like how it goes from pretty to fierce and loud, with really emotional lyrics.
I discovered them because I heard them play at a party in Seattle, and they put on a really good live show, so I went to Bandcamp and listened to the album. I also got a physical copy of the record, too. I became a big fan. They have a new lineup now. Kathy from the Thermals is playing drums for them and will be on their new record.
Matt Nyce (Bass)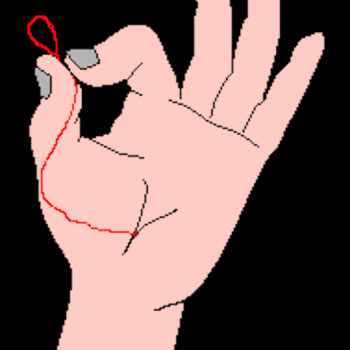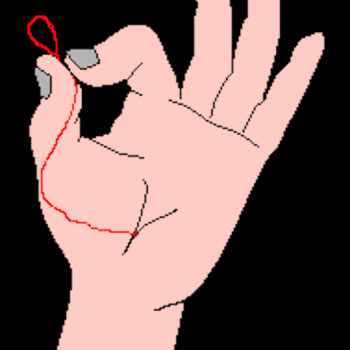 Merch for this release:
Vinyl LP, Compact Disc (CD)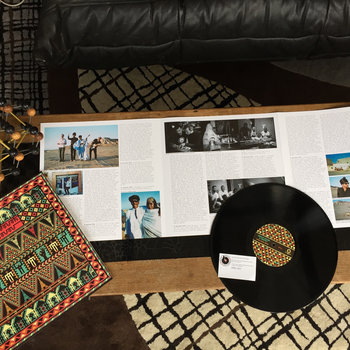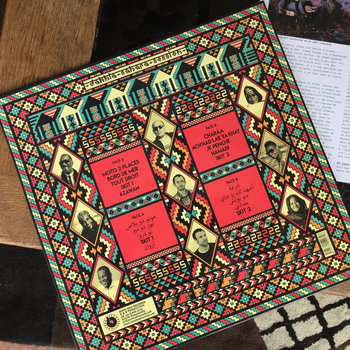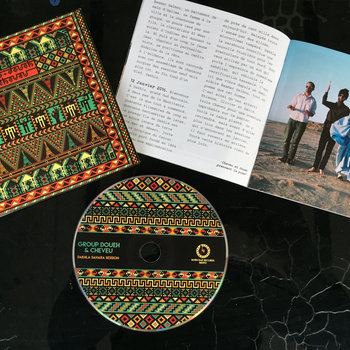 This is a collaborative record between Cheveu and these Moroccan musicians called Group Doueh. It's very percussive, and very different than the Cheveu.
It's cool hearing two different kind of musicians, and it's a new sound for somebody I like already. Born Bad Records has been putting out a lot of cool stuff.
Merch for this release:
Cassette
Merch for this release:
Cassette, Vinyl LP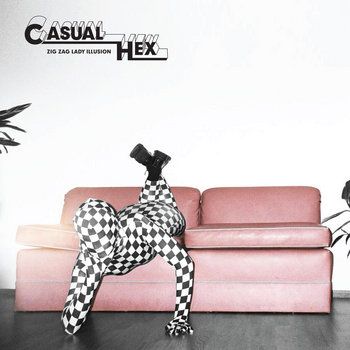 There's a lot of great young bands in Seattle. Baywitch just had a record that came out recently that's really good. Casual Hex is super cool, I like them a lot.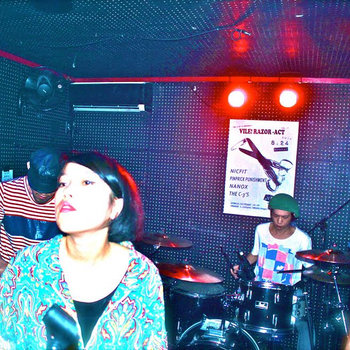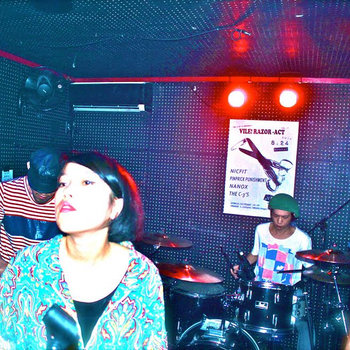 We toured Japan for 10 days. We got to see tons of the country, and all the bands we played with were super good. NicFit are from Nagoya. It was really cool and impressive and humbling. It's weird doing your own bullshit thing in your own city, and then you go to Japan or anywhere else and people are into similar bands. It sounds cheesy, but we can relate to people through music. It was one of the neatest things we've gotten to do as a band.
Rachel Ratner (Guitar, Vocals)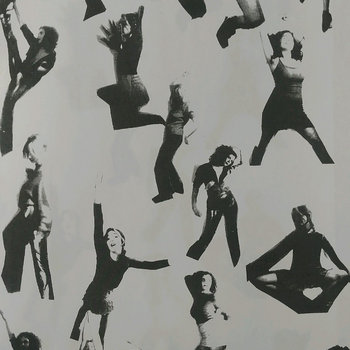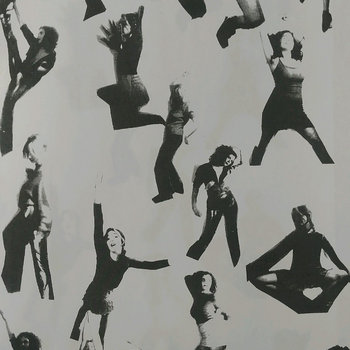 Table Sugar are a three-piece from Olympia, Washington. Two friends of mine sent them to me a couple months ago within a couple weeks of each other, and it was right up my alley. It sounds to me influenced by bands I really like, like Liliput or even some of the Penis Envy-era Crass—real sparse, kind of loud female vocals, really cool topics. It's the kind of music that I like, so I'm looking forward to seeing them live. That's one of the good things about being in a band is getting to play with people who are inspiring, or doing different stuff. I think they're freaky and relatively young, but I haven't met them yet. We'd like to play with them soon.
Merch for this release:
Vinyl LP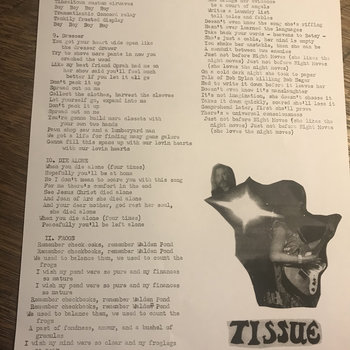 Tissue is a neat weirdo band that just came out. They're kind of like freak folk, and the people who used to be in Stickers are in it. I like them a lot.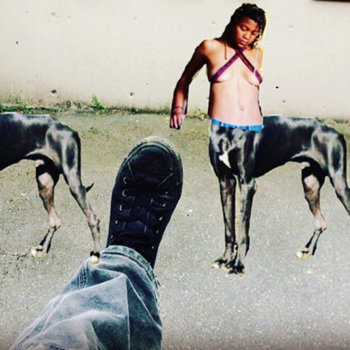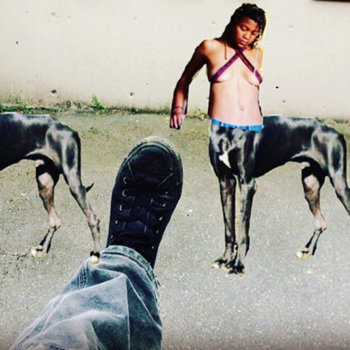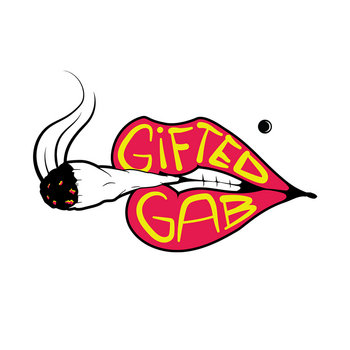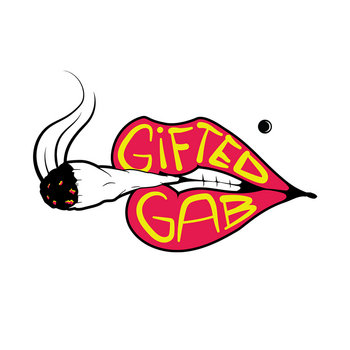 There's a lot of great female-fronted hip-hop happening in Seattle like Donormaal and Gifted Gab, so I'd like to throw in a plug for that.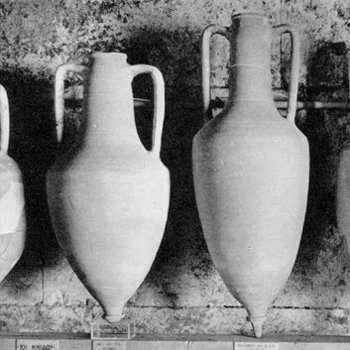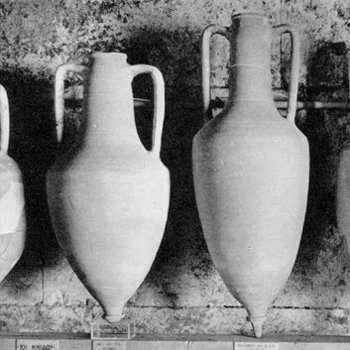 Merch for this release:
Vinyl LP, Compact Disc (CD),
I want to throw in a good word for Lithics. Their musicianship is cool and frantic, and their vocals are so dry and awesome and interesting. They just put a record out on Kill Rock Stars, and we're super excited to be labelmates with them. We wanted to go on tour together but it didn't work out. They already had a tour booked.
Ramm: They picked Stephen Malkmus over us. I don't know why.