BIG UPS
The Armed Pick Their Bandcamp Favorites
By Zoe Camp · August 17, 2023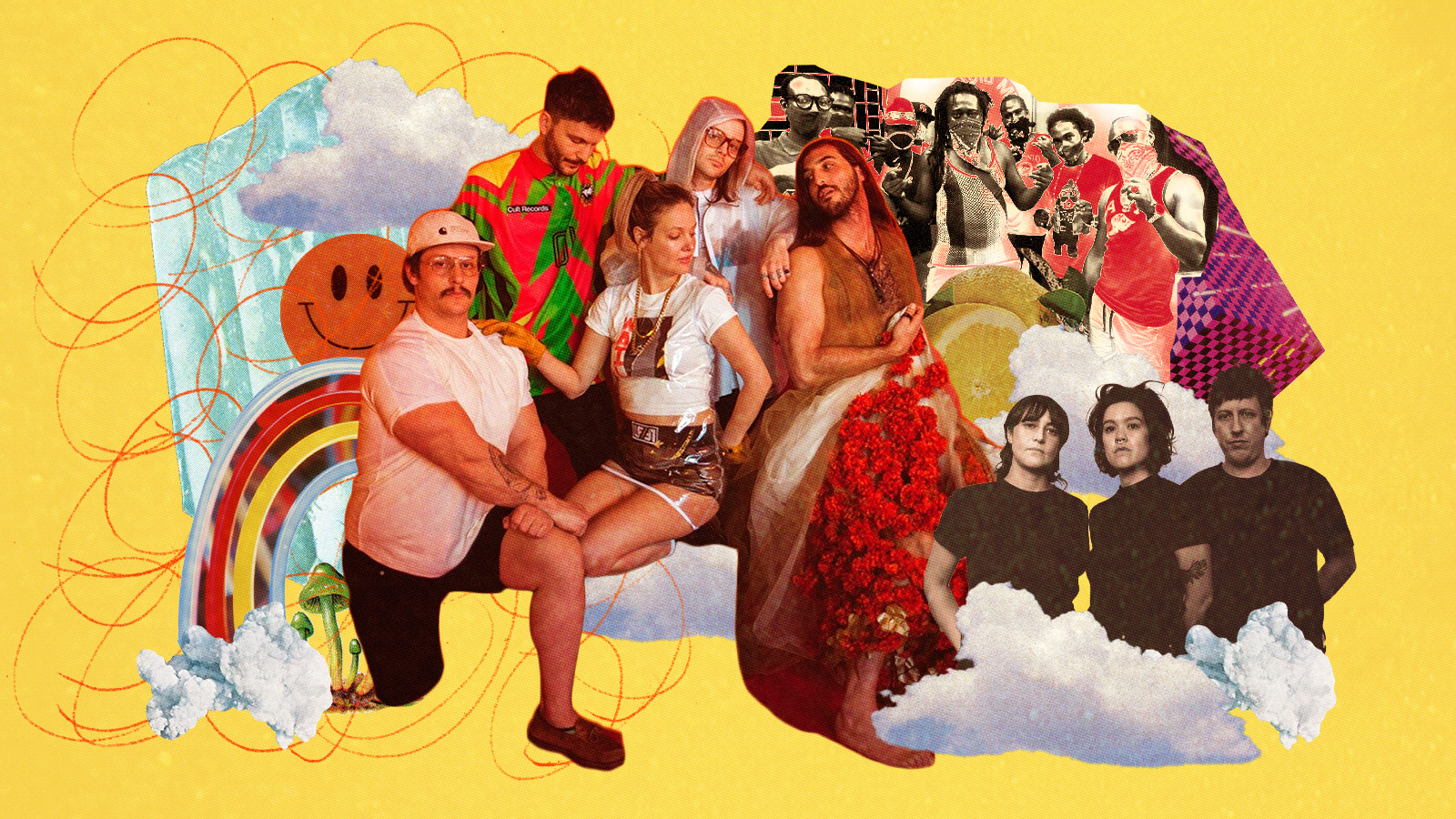 The Armed are a band built on misdirection. Their 14-year history doesn't conform to any clean, obvious arc; establishing a working understanding of their career, let alone constructing a chronological summary of it, requires going full inner conspiracy theorist; tracing a web of memes, mysteries, and misdirects so dense, the band's subreddit reads like hardcore's designated citizen detective forum. Their status as emergent, enigmatic punk darlings stems partially from the lore—everyone loves a bit of good intrigue, after all—but mostly from their mind-exploding maximalism, first exhibited on 2018's Only Love and most recently enshrined on 2021's breakthrough album ULTRAPOP, a subversive marvel packed full of deafening punk, industrial electronics, and buoyant pop hooks.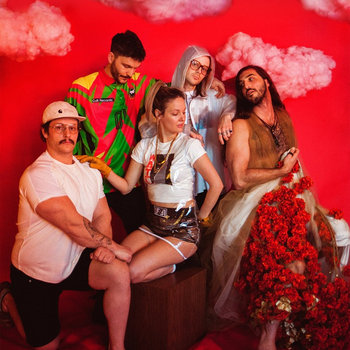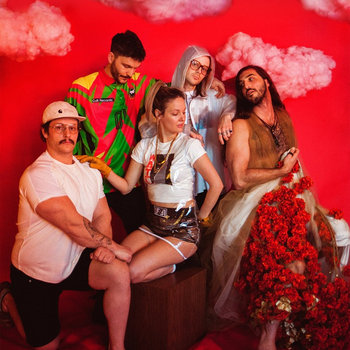 Fast forward to 2023, and the whiteboard days seem to be over officially over, at least on the biography front: in the weeks leading up to their new album Perfect Saviors, the Michigan ensemble finally revealed their identities. Connecting with the so-called "cult" over Zoom, I was greeted not by mascots or actors, but by actual, honest-to-God human beings: Kenny Szymanski, Randall Lee, Urian Hackney, Cara Drolshagen, the experimental saxophonist Patrick Shiroishi (reached separately), and the man behind the past decade-plus' madness, frontman Tony Wolski, formerly known as "Adam Vallely." 
In pulling back the curtain, they've tipped their hand and confirmed what longtime witnesses have suspected all along. The fun and games played in the shadows were merely staging grounds for a broader campaign of global domination carried in plain sight by way of Perfect Saviors, their biggest-sounding album ever, supported by their most ambitious shows to date (they're openers on Queens of the Stone Age's tour this summer, and will embark on a headlining run come fall). And there's a lot more where that came from: Wolski says they're currently sitting on over three-and-a-half hours' worth of unreleased material, a cache that's guaranteed to grow the longer more time they spend on the road.
Perfect Saviors marks a new beginning, but it also marks an end; it's the last in a trilogy of concept albums sublimating The Armed's evolution into a metaphorical saga, emphasis on the "meta." The way they put it, the cast of characters comprises The Armed, their invited guests, and you, the listener. If we consider each phase of The Armed's musical development thus far as its a plot point ("It kind of started, really, in the metal world [on Only Love], and then it became this pop parody on ULTRAPOP") then Perfect Saviors represents the climax, denouement, and epilogue all at once. "We wanted this to be like you came up from the water, and could hear everything right for the first time by using more traditional ways of editorializing the sounds you're hearing." 
In other words, Perfect Saviors was engineered to slap: a big album predicated on the promise of even bigger payoffs. It's an intimidating prospect for any band, let alone a maximalist, internet-breaking collective like The Armed, who've kept nearly every aspect of their enterprise under wraps until now (including their names and identities, to conspiracy theorists' delight, and music journalists' chagrin). But listening to tracks like "Liar 2" and "Everything's Glitter," with their strident alt-rock choruses, ricocheting electroclash synths, spacious arrangements, and pristine production, it's obvious they not only understood the assignment, but crushed it. Turns out, the master plan is pretty straightforward calculus: constant ideas plus technical dedication plus obsessive quality control equals good shit. "Something that's really changed in the last, you know, five or six years of this band is really holding ourselves to the fire of like: 'Is this good enough?' Because really, really, really, really, really good isn't what we want to do; we want to make something that's perfect. And I'm okay saying that, because I'm also OK with other people thinking that it's not, or having a different definition of what perfect is. But what we decide on has to be perfect to us."
So what does perfection sound like, exactly? You could say it's a bit of a loaded question, given the Michiganders' list of picks, which spans everything from post-punk and indie pop to dancehall and noise. Fortunately for us, they've got just as many answers.
---
Tony Wolski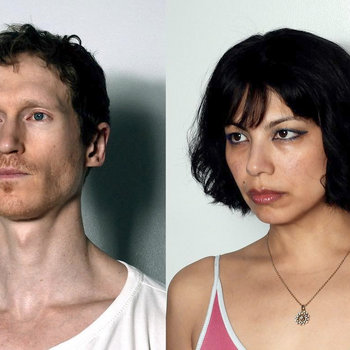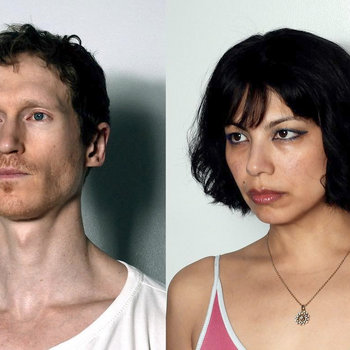 "I just think that it's a really, really exciting record. It's only on Bandcamp now, so I downloaded it right away because that first single was just so catchy; it honestly just connected with me in a way that a record hasn't in a long time in terms of being really, really immediate in-depth and detailed. To me, it sounds super evocative of '90s J-pop, which, growing up as a nerd, was my kind of stuff. There's a lot of overlap there aesthetically, like with some of the way it sounds. Specifically, Genevieve [Artadi], the singer, has this really beautiful, amazing voice. 
"In terms of how people think of vocal performance, it's understated because she is purposefully small sounding, you know what I mean? All of these like, sort of like, rapid-fire staccatos are almost devoid of that affectation. It's not an overly impressive voice, but I don't think people who don't sing understand like how technically impressive it is to contain all that melodicism in this super staccato thing. Like, if you were to look at it on a grid, it's like, you're not, you're hitting all these really, really fast utterances, and you're not really assigning like a note to it, whether you want to or not—and the fact that she can be so crystal clear, almost to the fact that it sounds like she is a piano or something is just like, really, really, really impressive. I just think she has a beautiful voice, and I think the whole band is really beautiful; there are these amazing, heavy riffs on it, and I love the way it's recorded. I also love that the drums sound like a box—they don't even sound boxy; they sound like a box. I don't have much more intellectual stuff to say; I just really fucking like the record, and it takes me back to watching Cowboy Bebop when I was 12, saving to buy a single $38 VHS from Suncoast in the mall…you know."
---
Randall Kupfer
Merch for this release:
Vinyl LP, Compact Disc (CD), T-Shirt/Shirt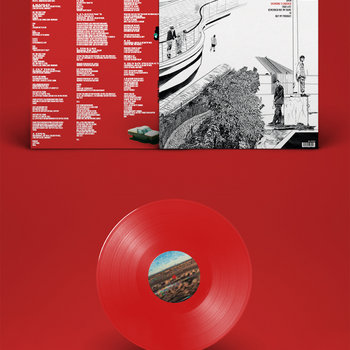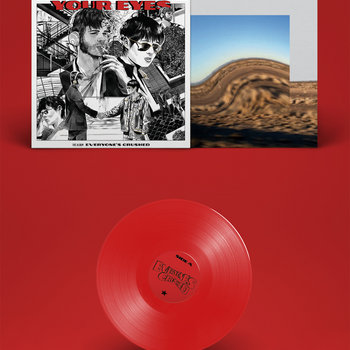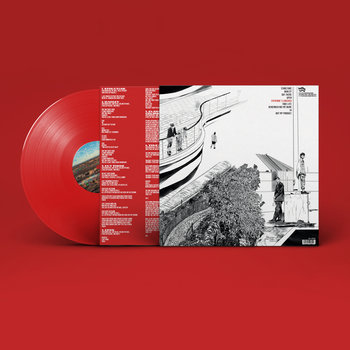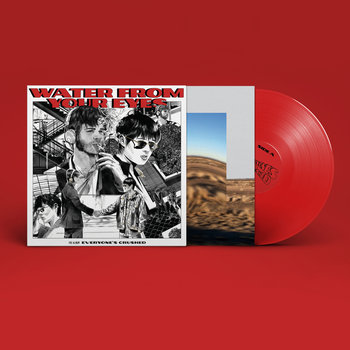 "I wasn't super familiar with this band up until I heard a little bit of Structure. And then I heard this record, which I was just like, 'Oh, man, that's really cool.' I like that they use the title of that record and put it as the first song in this record, which is kind of right. It's a great mix of stuff that I like, which is noise, lo-fi, and very abrasive stuff. And then it's very pop-influenced, but they don't follow pop structures all the time, which I really like. The singer kind of reminds me of Laurie Anderson, but more bored, which is kind of the theme: they're a very humorous band in some ways, but not in an anti-capitalist way; it's more incidental. The vibes are really big, and the production is all this lo-fi, drum & bass stuff, but with beautifully produced, almost Arca-type sounds over it, but there are ballads on it, too. I don't ever want to speak to anybody's depth when they're thinking about a record or whatever, but it almost feels like a 'demo-itis' record, where they got everything together and then they didn't have to think about it a lot. I don't know what director said it, but movies aren't finished, they're abandoned, you know? And it's like, at what point do you abandon it? The same goes for music, and I think although this record sounds like they might have abandoned it a little early, it was at the right time. It also reminds me of like Bongwater a little bit, which I really like." 
---
Cara Drolshagen
Merch for this release:
Vinyl LP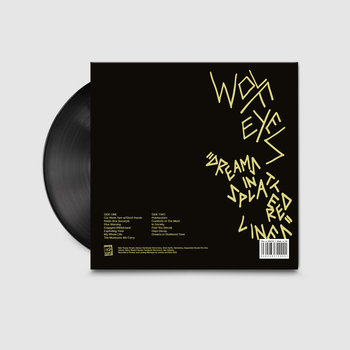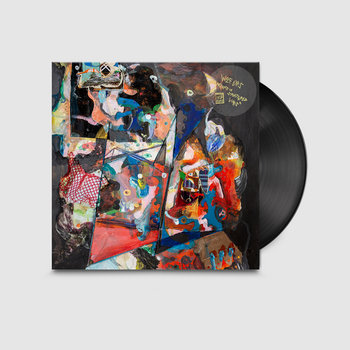 "A lot of us grew up around the Detroit area, and growing up there, obviously, the noise scene was just kind of hard to escape in general, especially if you lived close to Detroit or Ann Arbor. They always had some really crazy, almost freakshow stuff going on. Wolf Eyes was always a driving force in all of that, and I think they've existed for 25 years, or something like that; basically, they've been there since any of us have been in the scene. It just made this huge impression on me, and they really hold a special place in my heart.
"For their latest major release—I say major because they're constantly putting out music—they have these sort of epic canon moments that take you off guard, and I feel like this is one of them. When you listen to it, there's this real overt sense of horror and dread. They sort of always have that, but when you listen to this, you really, really feel that it's there. Human Animal, back in 2006, was the last one that like felt this area to me. In general, the album's really understated, like a lot of the other Wolf Eyes albums, but it just absolutely rules. They're really tapping into something that's absolutely terrifying. Put it on, feel your heart rate pick up, and get ready to get that feeling that something truly awful is about to happen."
---
Patrick Shiroishi
Merch for this release:
Vinyl LP, Compact Disc (CD)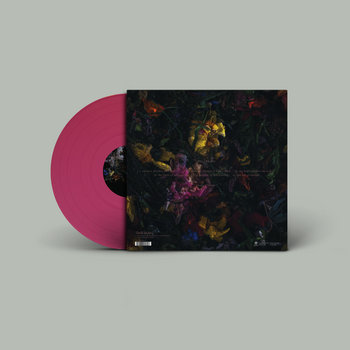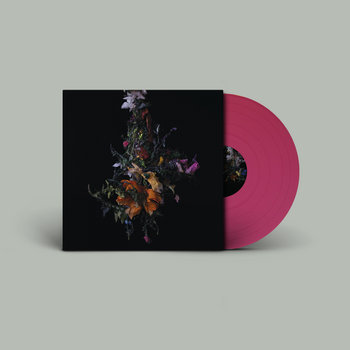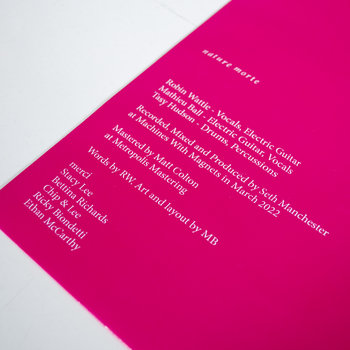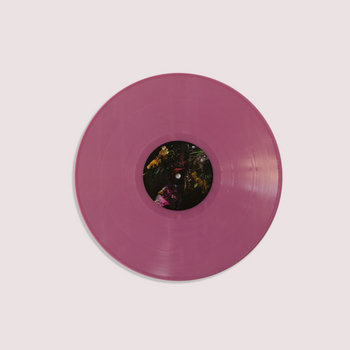 "I feel like they've been on this incredible trajectory, just growing and expanding their sound. Vital was a huge standout for me and I think might have been my favorite record of last year, or at least in the top three for sure. This new one just totally takes it to the next level: they're more dynamic; the flow of the album is really beautiful with the major songs and the minor instrumentals, and it's just a great way to cap off each side. Robin [Wattie]'s voice is more raw, fucking standout, and Matt's beginning to vocalize now, and I love that. That support, it makes it seem more urgent. And the riffs are just great, the tones they get, I was like, 'man, it's gonna be really hard to replicate, I'm sure.' I thought that since the guitar and bass and everything was so loud, the drums would get lost. But they set up their amps, and they're still able to hit all of the frequencies with three people, and Tasy [Hudson] is hitting the fuck out of the drums.
"It was just really incredible to feel live. The stage was shaking, like, I could feel it on my skin. I think that was one of the things I missed about live music during the pandemic. I've been to a lot of free improv and jazz shows and stuff, which are great, but it doesn't have that volume: that feeling on your skin, the intensity, seeing them really just go for it. The BIG|BRAVE show reminded me of that."
---
Urian Hackney
"Dry Cleaning holds a special place in my heart. I wasn't really familiar with them until last year. We were playing this festival in Poland called the OFF Festival; we were done playing our set, I was packing my cymbals up, and everybody was paying attention to this stage right behind where we were playing. I was like, 'Dude, we gotta go check that out,' and a majority of the band walked over and watched their set. The style of music that they play, in the way that they play…I'm a skater, and it's relaxed and stuff to a certain degree, but also with an embrace of indie rock and a lot of things that I like, so there was something very powerful and very punk about watching them play live. I feel the same way about Dry Cleaning as I feel about Stereolab: I can just close my eyes and pick a record, and it'll be a good record; all of it is pretty good. The way to sum up Dry Cleaning for me would be if Kim Gordon from Sonic Youth had Johnny Marr from the Smiths playing guitar, with Wire on the rhythm section. I just really enjoy listening to 'em; I love skating to 'em. I love walking to 'em. And the recording is really good: everything's super lush, the guitar tones are dope, the drums sound great, and there's this unique take on all of those combinations of music that I mentioned earlier. It's almost like poetry to a certain degree…punk poetry."
---
Kenny Szymański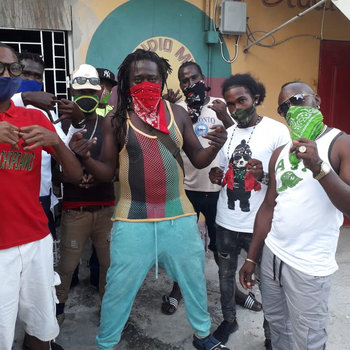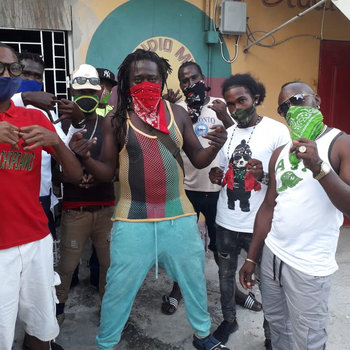 Merch for this release:
Cassette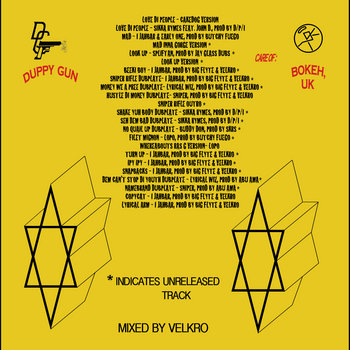 "I was watching a Stones Throw video where they were recording these dancehall artists, and it led me to finding this mixtape on Bandcamp. It's just a really incredible, high energy, blood-pumping piece of music, and it's something I've never really come across in a long time, from start to finish. It's just this flood of nonstop energy: the riddims and the sampling and the drops, it's just all very heavy. It's very fragmented, but at the same time, you're caught up in this wild wave of music. The heavy droning bass that is used on each track is very unique; between that and the drums, everything is kind of spaced out, but in a purposeful way. And then the vocals come in and out of those moments; one minute, you're kind of grooving to it, and then you lose it, and then you come back into it, and then you lose it. Everything is sort of like fighting each other.
"I would not say it's a casual listen; you're fighting this anxiety. But it's great, and I love it. It feels very much done in the moment, and it brought me back to when I first heard Wolf Eyes and DJ Screw: just hearing these things that felt different, like, 'How do you compose that music?'" It was unfamiliar, but now that I have lived with it for a few years, I feel like I know it. But then I come back to it like, 'What is that drop that's being used there? It's not even on the downbeats, but it just it feels right.' There's always a new pattern somewhere to find. I have it burned on a CD in my car—my car still has a CD player—and I don't want to stop driving until it's over. And it's like 15 minutes of this, like [makes explosion sound]. It's amazing. I love it."