BIG UPS
Swansea Sound Pick Their Bandcamp Favorites
By Mariana Timony · December 07, 2021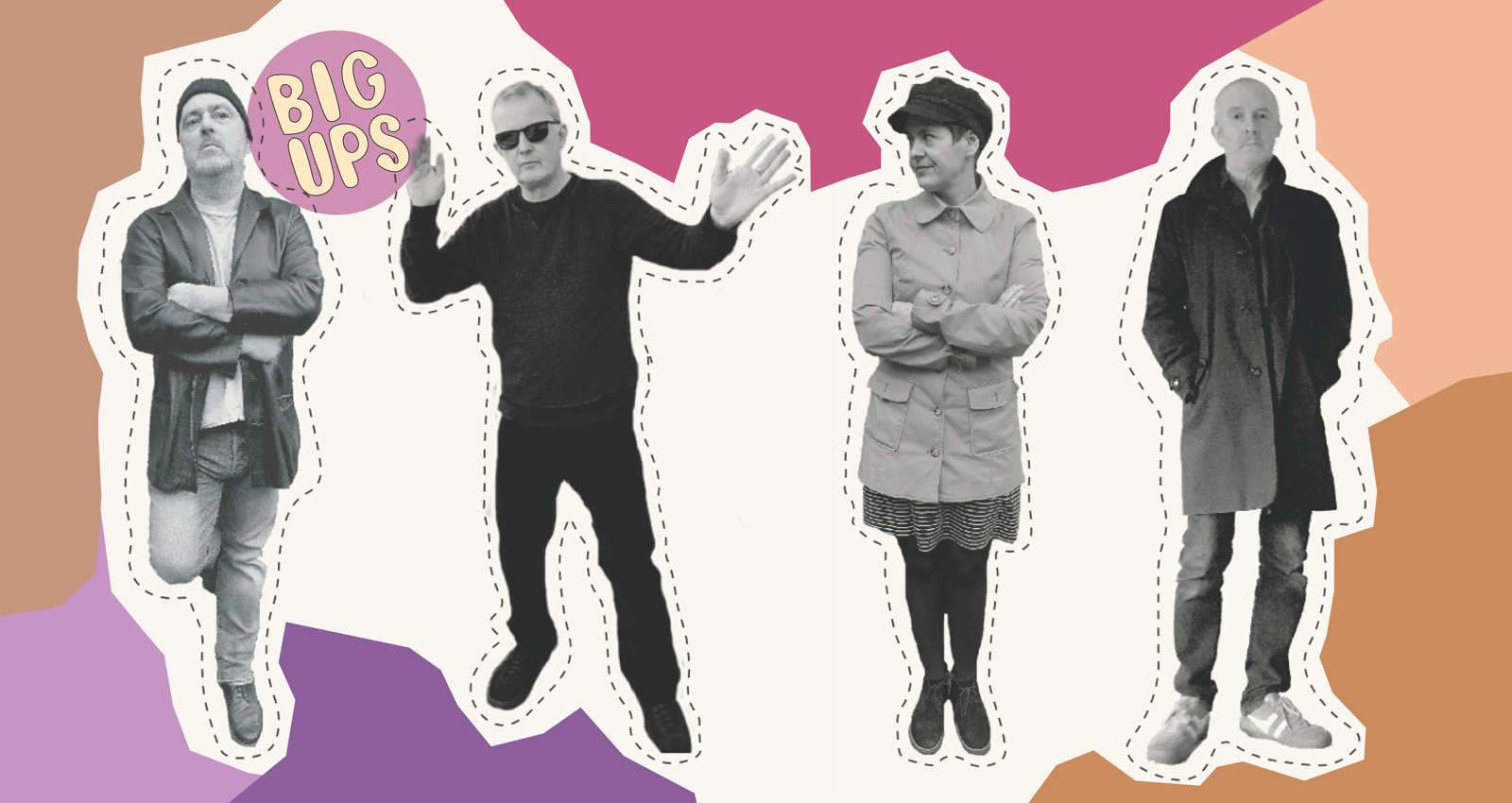 Calling Swansea Sound "the most indie band I've ever been in" is more impactful coming from Rob Pursey than if almost anyone else had said it—except anyone else in the band, that is.
A veritable supergroup of indie music legends, Swansea Sound is made up of Pursey (Heavenly, Marine Research, Tender Trap), Amelia Fletcher (Heavenly, Talulah Gosh, Marine Research, The Pooh Sticks), Hue Williams (The Pooh Sticks), and Ian Button (Thrashing Dove, Death in Vegas), many of whom have performed in groups together, the most recent configuration being The Catenary Wires. But their latest collaboration is a bit different as it is, for all intents and purposes, an internet punk band; formed during lockdown with all members recording their parts separately and putting them together over e-mail—lots and lots of e-mail. "I think this was a lockdown thing because we were feeling a bit weirded out, but it became non-stop chatter on emails," says Fletcher. "It was like being in the pub—via typing, but very entertaining."
The result is Live at the Rum Puncheon, a full-length record named after a pub that went bust in the 1980s, made by a band who have taken their name from a Welsh radio station now rebranded by new corporate owners (the band took the original logo, too) and only just played an in-person gig a few months ago. Swansea Sound are just about as DIY as it gets, from their "we'll figure it out as we go along" recording process—Button "played" drums by tapping out beats on his desk and programming them with a keyboard; there isn't a single "live" drum on the whole record—and the collage-y aesthetic of their album art, to the fact that they've made all the music videos themselves, jumping around in front of green screens hung up in their respective homes in different parts of the UK. "I always liked being in indie bands because I hate corporate things and that's what indie means—it means independent of corporate crap," says Pursey, who writes all the songs.
Merch for this release:
Vinyl LP, Compact Disc (CD)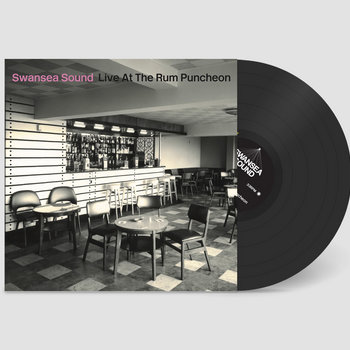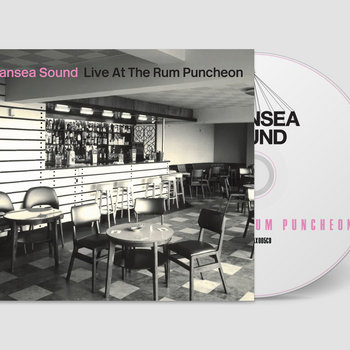 There actually wasn't any intention to start a new band at all, but Pursey had some songs that "weren't really Catenary Wires songs, they were more rambunctious and energetic and quite not exactly subtle." Some of them reminded him of Williams' band The Pooh Sticks, which Fletcher also sang in, so "during lockdown, when we were all really bored, we actually recorded the songs, and we sent them to Hue on email and said, 'Should we do them?' We thought we'd just do a single because it'd be fun. But it was more fun than we anticipated."
"It was the really early, weird days of lockdown when we all didn't know exactly where it was all going. I was living out in the countryside at the time, mainly on my own most of the time. So it was nice to have an email with something to do on it. But I couldn't work out how to do it," remembers Williams, who was briefly worried about the fact that he didn't have a proper microphone; Fletcher and Pursey assured him that it would (probably) be fine. "I was listening to the track on one mobile phone in my head and then literally shouting into my phone on my knees in the kitchen. This is before I discovered the cupboard in my son's bedroom which is where I did most of the record."
The band's process left no space for either overthinking or overcooking things; what Williams calls "the parameters of perfection" had shrunk somewhat—and that's not entirely a bad thing. "If you're recording songs in a conventional way where the drums are all there and the bass is there, you can kid yourself that it's a good idea to have another three verses and put a solo on it. It's nearly always a bad idea to have another three verses and solo. So doing it like this, you don't tend to do that," says Pursey. Fletcher recalls making up backing vocals on the fly with the idea that she would change them later—"and of course it never got changed, so quite a lot of the backing vocals are just really weird, stupid things that I came up with in the middle of the night. Usually after a glass of wine or something."
"I'm just thinking how crazy it is the way we did record it," says Williams. "Because, you know, we've already talked about the parameters of perfection. And I'm not a singer, I'm a frontman. Most of the vocals I did were only one take. I'm thinking of all the turd polishing we did in the Pooh Sticks on when we made Million Seller and going to New York to redo all my vocals when actually I should have just sung them in a cupboard."
"We've done it all so homemade. We've got a phone camera, we've got a guitar, we've got a microphone, and [Hue's] got a cupboard," jokes Pursey.
If that sounds quite punk, so does the band—the songs on Live at the Rum Puncheon are loud, fast, and acerbic; emblematic of a punk ass approach in general. "I may be wrong but it felt like one response to the lockdown was that there might be an awful lot of acoustic guitars and ambient noise going on, and it felt like we should do something which was the complete opposite of that, something that didn't sound remotely like anything anybody would do in lockdown—sounds like a bunch of idiots in the garage is what we were aiming for," says Pursey.
Merch for this release:
Vinyl LP, Compact Disc (CD)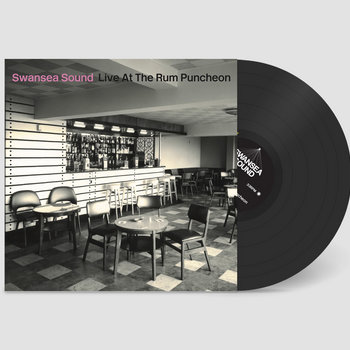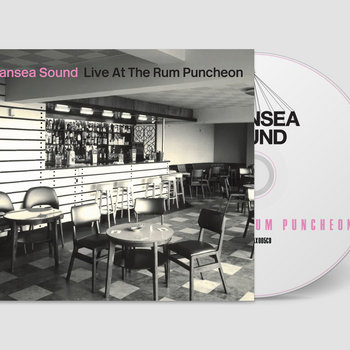 The oppositional attitude comes through strongly on songs like "Corporate Indie Band," which draws on their own experiences watching music friends go through the major label mill. "I think there's something really dispiriting about people we've known who were in indie bands who then signed to major labels who then just lose the will to live and get ground down, and what started off being something they did out of passion becomes something to do out of having to pay a mortgage," says Pursey.
Not that things have gotten much better for musicians, which Swansea Sound also takes aim at throughout the record, sometimes exhorting the "Indies of the World" to stand up against the corporatization of music, while at others making fun of once-cool indie figureheads now turned to bigotry ("Freedom of Speech"). They're not afraid to get quite literal, either. The song "I Sold My Soul on eBay" is "about the fact that people who used to be paid at least a bit of money—they might get an advance or they might get something to live on—now have to subsist on likes and followers," says Pursey. "It became particularly clear during the lockdown when young bands couldn't earn any money from playing gigs or selling their records at gigs or t-shirts or whatever. Suddenly, all you've got to look at is this pathetic paycheck from the streaming services. So it felt particularly relevant to write some of that. That's also why the LP isn't on Spotify, just because we thought we could make a stand—a small stand, but I'd rather it wasn't there. It's a difficult thing because obviously that's how a lot of people listen to music and to some extent we are denying ourselves listeners, but I don't think it's such a huge sacrifice. We're not being played on in some clothes shop in London where people can ignore it—and you know, the whole playlist thing, I think is not a very healthy way to distribute music."
Despite their griping, the members of Swansea Sound are actually quite optimistic about the current state of indie music and how the internet has made it possible for young bands to get their music out into the world—that's how Pursey came across Portland group The Crystal Furs, who contribute some vocals to Live at the Rum Puncheon. "I was interested in what sort of really good punk music was coming out—as an indie punk, but as an old school, Johnny Rotten punk. And I found there were loads of good bands like [The Crystal Furs], who had sort of rejuvenated it, partly because they had something to say."
"The benefit of digitalization is that there's these bands, quite small bands, thousands of miles away who I can work [with] and find out about and get to hear. I find them, bands like that, quite inspiring, just because they're coming in with a huge amount of energy and attitude and anger sometimes, but they're really articulate as well. And they write really good tunes. So it feels pretty healthy," he continues.
"I'm quite glad that there's lots about indie music that hasn't changed. The stuff that we do is not totally alien from what younger bands are doing because the DNA of it is all still there," says Button.
Much to their delight, some of that DNA is their own.
"When we were growing up in the '80s and getting into music, we were kind of harkening back to the '60s and listening to all those '60s girl groups and things like that. I never dreamed we'd be the equivalent for kids today. One of our older kids is getting more into indie music and she'll suddenly be playing something and we're like, this is one of our mates! So we're the '60s music now. I really love that a whole new generation is discovering the music," says Fletcher.
Below, the members of Swansea Sound take us through their favorite Bandcamp discoveries, from cool new bands to "ancient stuff" and releases from old friends still plugging away outside the corporate indie machine.

---
Rob Pursey
Merch for this release:
Vinyl LP, Compact Disc (CD)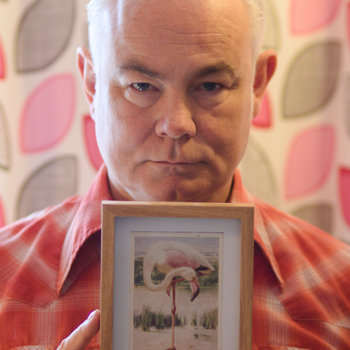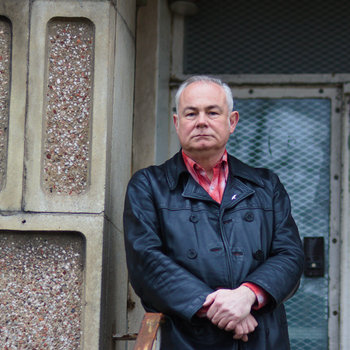 "This is the record I bought most recently on Bandcamp. Like us, David Callahan has his roots in C86. You keep an eye out for your contemporaries, and it's especially exciting when they make new music as vital and as adventurous as this. It's sometimes debated whether indie music is a contemporary form of folk music. David hasn't bothered with the debates, he's just gone ahead and merged the two."
Merch for this release:
Vinyl LP
"M(h)aol made my favorite single of 2021. It's raw and it's perfect. I'm very glad I've got the download! The vinyl is on its way, and it will arrive at some point in the future. I don't mind if it takes ages to come—I'll still be playing this in several years's time."
Ian Button
Fortitude Valley
S/T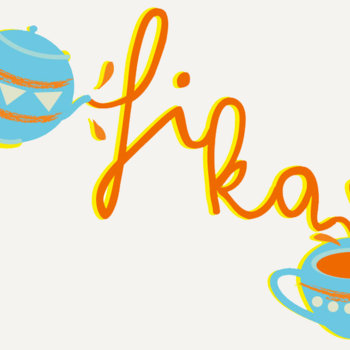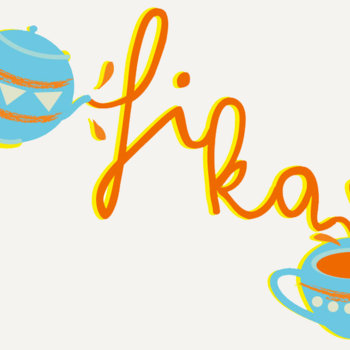 Merch for this release:
Vinyl LP, Compact Disc (CD)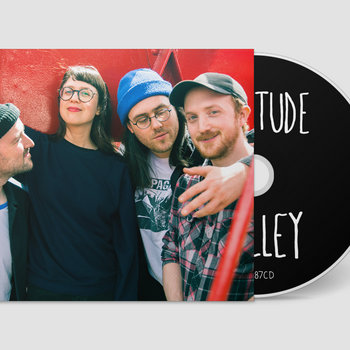 "I've known Laura [Kovic] and Greg [Ullyart] for a few years—we've played at gigs and on record with other friends's bands [Darren Hayman, Mikey Collins]. This is the band Laura fronts now—really great indie guitar pop. It was this song 'Cassini,' built around the idea of a doomed space probe, that I first heard. 
"I feel for Fortitude Valley at the moment because they are caught up in all the vinyl delays. The album's just out but their LPs will be a while. We are all feeling it, the small labels and bands trying to press things ourselves."
Merch for this release:
Vinyl LP
"It's amazing what ancient stuff you can get on Bandcamp, too. My long since warped 7" of this from 1978 is unplayable, but here is an expanded EP of both tracks and more—some of the purest, rawest, and most tearful post-punk electronics you'll hear. The synths on this! Marvelous!"
Amelia Fletcher
Merch for this release:
Vinyl LP
"I only found out about Chemtrails quite recently because we were hunting for bands from Manchester to play at our upcoming show there. They weren't available but I got hooked on this album. Brilliant harmony-laden songs that totally rock. The singers are supposedly called Mia Lust and Laura Orlova, and judging from their videos they really like pink! Music to make you smile." 
Corvair
S/T
Merch for this release:
Compact Disc (CD), Vinyl LP
"Like Swansea Sound, Corvair are a band born out of lockdown. Another married couple stuck in a house, with time on their hands, and songs in their heads. Albeit this time in Portland, Oregon. Corvair claim to sound like nothing you've ever heard and everything you've always loved. I agree. This is a great album and I love it more every time I hear it." 
Hue Williams
Merch for this release:
Compact Disc (CD)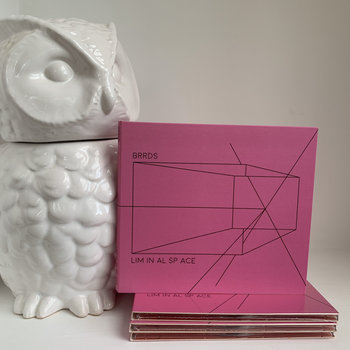 "Brrds are a husband and wife duo, my friends Dave and Kerry, who made an album during lockdown called LIM IN AL SP ACE which comes out on November 19, the same day as Live at the Rum Puncheon. It's got wheezing, cracking synths. They were both in late '90s electronic adventurers Formula One."
Merch for this release:
2 x Vinyl LP, Compact Disc (CD)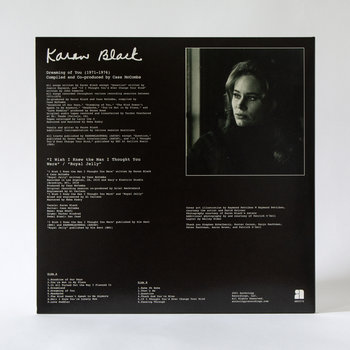 "As Ian pointed out, Bandcamp can also be good for finding interesting older recordings. This is an album compiled by Cass McCombs of U.S. actress/singer Karen Black that previously I can't say I knew too much about. She was part of the 'New Hollywood' set and was in Easy Rider [1969] as well as Five Easy Pieces [1970]. I like the songs and the dry production."