BIG UPS
Big Ups: Sadie Dupuis of Sad13 and Speedy Ortiz Picks Her Favorite Bandcamp Bands
By Maria Sherman · November 08, 2016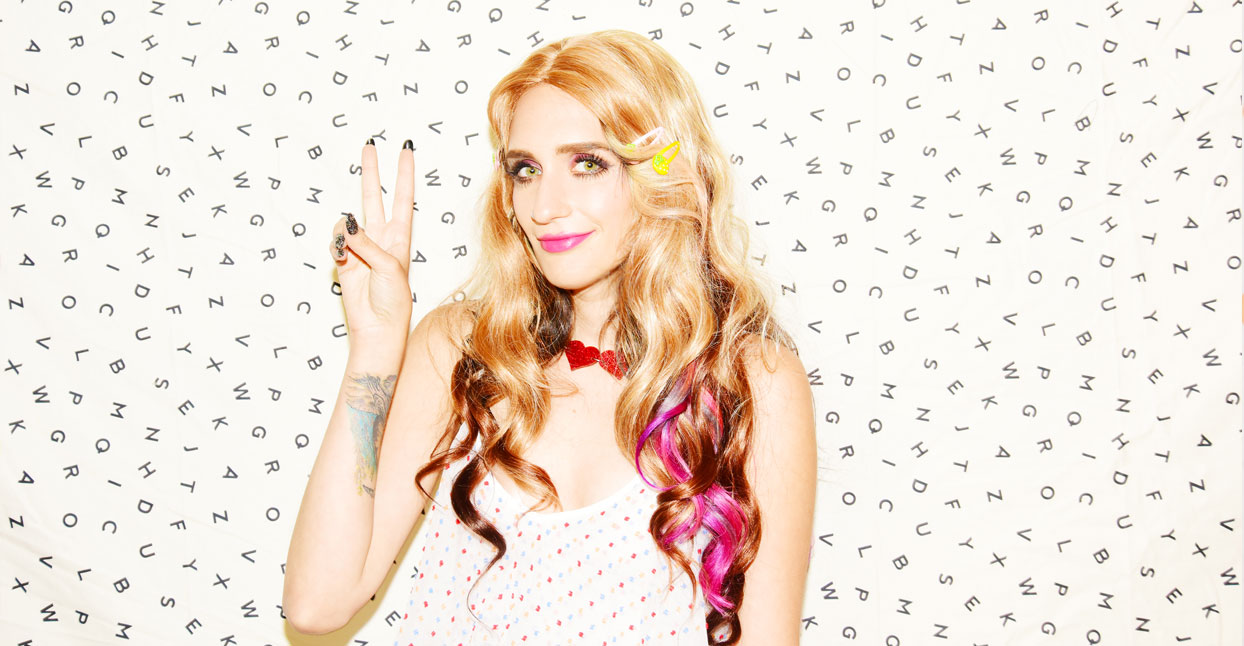 Full disclosure: Sadie Dupuis—poet, guitar hero, "frontdemon" for Speedy Ortiz, of the bent-pop solo project SAD13—has been a friend of mine for a handful of years, even more so now that we've both relocated to Philadelphia, Dupuis from the Boston area and myself from New York. Our new home is having somewhat of a utopic DIY moment right now, and I've always admired Dupuis' ability to engage with DIY scenes in an intimate fashion—as much as she loves her own musical projects, she loves participating in the physical spaces that cause communal experiences to happen, and no amount of fame or press attention will shake her from that dear and certain roots. Her penchant for always learning about new music makes Dupuis the perfect person to recommend new bands.
When I asked her to give me a list of four new acts she loves on Bandcamp, she responded with a simple "That's so hard"—not to find four, but to limit her recommendations to four. Her choices vary in sound, structure, location, and relationship—some of these artists are close friends of hers; some of them she admires from afar.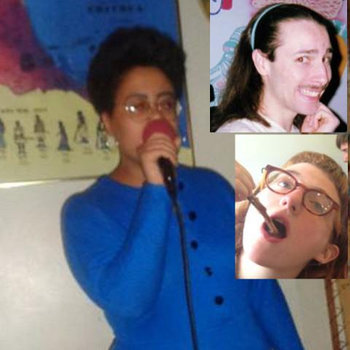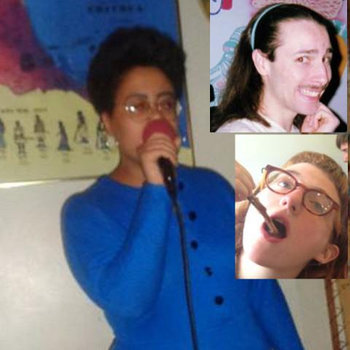 Merch for this release:
Cassette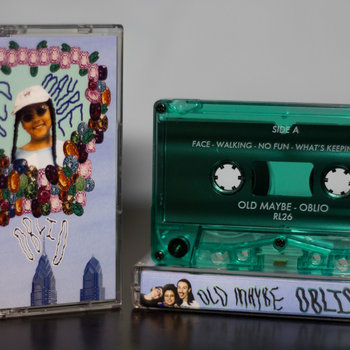 I saw Old Maybe play a benefit for victims of the Pulse tragedy on a bill with Empath, Pinkwash and Blue Smiley. That show is a good example of why I like living in Philly: I'll go to a house show where I'm familiar with three of the bands on the bill, and then the one band I don't know totally blows me away and becomes my new favorite. I feel like that happens once a week for me here. And Old Maybe really blew me away.
You know when you become convinced that one musician you like is influenced by another musician you like? And you build it up in your head, and you're so certain that you're right about this connection? And then maybe you have the chance to ask, and you totally embarrass yourself, because they've never heard of the musician you assumed they were influenced by? That's a summary of the first time I saw Old Maybe. I was like, 'So do you love U.S. Maple?' And Jazz [the singer], was like, 'Nah, never heard that band.' The two bands do share some things in common—unconventional guitar playing, songs that aren't afraid to fall apart and rebuild into grooves that don't resemble their origins. I love how [frontwoman] Jazz [Adam] processes the vocals with an octave pedal. It kind of reminds me of Brainiac. Ricky [Balmaseda] is an incredible bassist. And Nina [Ryser]'s other band Palberta is one of my all-time favorites. A real power trio!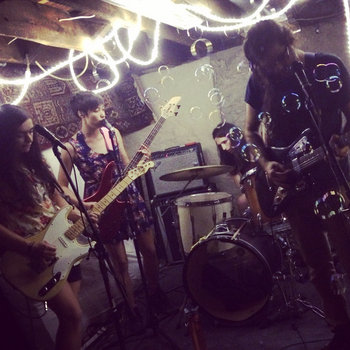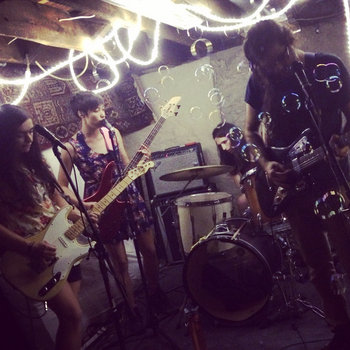 Merch for this release:
Compact Disc (CD), Cassette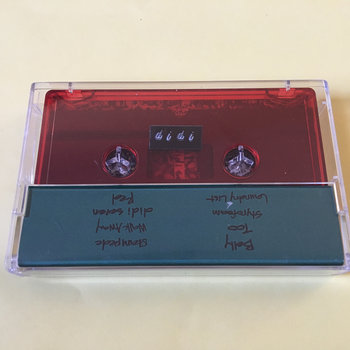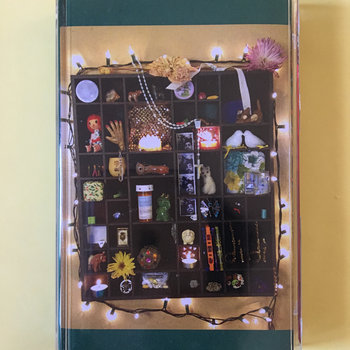 One time when Speedy Ortiz was on tour, Joe from Aye Nako texted me, 'Oh my God, you're playing with the best band in Columbus!' It's pretty rare for us to play with a random band, because after years of touring, we all have so many friends in different cities, so we usually choose who will open the show. But didi were total strangers to us, and were added by the promoter. Lo and behold, they were incredible—smart, weird songwriting, filled to the brim with hooks and harmonies and brilliant guitar playing. After the show I had a pretty in-depth conversation with their guitarist Kevin about [the comic] Love and Rockets. Speedy Ortiz is named after a Love and Rockets character, so this comes up somewhat regularly. I was like, 'Oh, not only is this band amazing, but they're gonna be my BFFs now, too.' We've played a bunch of shows with didi since then, including a Girls Rock Camp benefit—which makes sense, since several of the members of the band are Girls Rock counselors. We've slept at their houses and met their cats. And now Sheena, didi's drummer, plays with Aye Nako, too.
Miranda from Melkbelly became my e-mail friend after their song "Bathroom At The Beach" blew my mind a few years ago. I wrote about it for The Talkhouse and begged her to send me the lyrics, and we've been in touch since then. Then, we played a benefit show together in Champaign for the UP Center, which helps homeless and disadvantaged queer teens, and I was totally blown away by how heavy they are live. They're technically precise, but also quite aloof, and they very much have their own sound. At times they remind me of The Microphones, sometimes The Breeders, and there's, like, an undeniable stoner metal streak mixed in with all of this as well. I don't really know any other bands who sound quite like them. I've been lucky enough to hear their next album, and they just get better and better with every release. I'm really proud to know these Chicagoans.
I first heard Sophia Eris on the Lizzo track "Batches & Cookies." Her verse is the best feature on the whole album, and she serves as Lizzo's DJ live. I worked on a couple songs with Lizzo last year, and one time we were on Google Hangouts and Sophia Eris was in the background of Lizzo's screen, and I totally geeked out. This EP is really amazing, and showcases Sophia's talents as a singer. Plus, Aaliyah is always and forever my #1 so I gotta be down with any song that pays tribute.
—Maria Sherman