BIG UPS
Michael Imperioli Picks His Bandcamp Favorites
By Arielle Gordon · January 15, 2021
Michael Imperioli seems like a natural over Zoom, seated in front of theatrical plush red curtains and behind a broadcasting mic in his Santa Barbara home. But the Sopranos star, writer, director, and occasional rock 'n' roll frontman describes his technical knowledge as a recent, necessary adaptation to creating content in the midst of a global pandemic. When most recording studios shut down in the late winter, Imperioli moved his podcast Talking Sopranos, with co-star Steve Schirripa, to video chat. To continue his work as a voice actor and narrator, he learned to upload home recordings for a true crime show through WeTransfer. In a particularly zen twist that couldn't be further from the pent-up neuroticism of his most well-known role to date—Tony Soprano's ambitious but self-sabotaging protégé, Christopher Moltisanti—Imperioli has also begun hosting Buddhism classes and meditation workshops over Instagram Live, teaching a mass online audience with ease. "I'm a terrible tech person. But hey, man, I've learned a lot."
Despite his modesty, Imperioli has unwittingly found himself an Instagram influencer for the unique intersection of Sopranos obsessives, budding Buddhists, online leftists, and, perhaps most left of field, shoegaze enthusiasts. The 54-year-old father of two only joined the platform late last year, initially to promote a TV show he was starring in. But he quickly adapted his profile to reflect his own broad-ranging interests and passions outside of his professional work. He describes his Instagram strategy as "promote and spread the word of people that inspire you." "Greatest of all time. No Question," reads one caption below a photo of Lou Reed; another early post includes a quote from the Tibetan Buddhist teacher Garchen Rinpoche. Recently, he's taken a novel approach to rally votes for then-President Elect Joe Biden, painting him as a regular at Sopranos hot spot Satriale's and New York's famed Paradise Garage, as well as an ardent lover of The Jesus and Mary Chain and Nirvana.
Though he admits his photo skills could be refined—"I keep getting comments that my photos suck and they're blurry"—his recommendations in music and art have carved out a newfound niche as a cultural tastemaker. His feed is dotted with recommendations for an eclectic mix of artists: Klaus Nomi, Dinosaur Jr., Eleanor Friedberger, Big Thief, ESG. And it's not just that his taste is inscrutable, he has a natural knack for poetic interpretations of his favorite genres, both on his feed and in our conversation. He describes the lush swirls of shoegaze the way many might describe his breakout Sopranos role: "it can be very chaotic, cacophonic and harsh, and yet, have this delicate beauty within it somehow."
More than just a fan, Imperioli released new music last year as the vocalist and guitarist for Zopa. The punk trio debuted La Dolce Vita this past July, though it was recorded long before the chaos of 2020: "We recorded the album five years ago, but it had been sitting on the shelf because we'd been on hiatus. [Vocalist and multi-instrumentalist] Elijah [Amitin] had the idea of just putting it up." Filled with brash guitar riffs, gnarled vocal melodies, and driving basslines, the album embraces obvious influences from some of the glam rock and post-punk greats Imperioli posts on his feed—New York Dolls, Fugazi, T. Rex—while carving out a lyrical style and deceptive warmness all their own. There's the thrashing power chords of "Last Exit," the meandering twang of "It's Not Real," the bright backing harmonies of "All That Heaven Allows." It's a collection as diverse and timeless as Imperioli's own creative endeavors, sharp enough to cull even the sternest cynics while managing to churn out hook after hook. That unique ability to bottle the live energy of recorded music—"vibrations," as Imperioli describes it—also carries into his selections from Bandcamp's vast catalog. From the otherworldly croons of Moses Sumney to the halting, no wave density of Bush Tetras, his picks represent just a fraction of Imperioli's ever-expanding musical universe. 
"Elijah is the glue of Zopa, in a way, because he's the most diverse musically: he plays bass, he plays guitar, he sings, he can write songs, he can write music. He is instrumental in a lot of the arrangements of our songs and how they can go together, and really helped me to use my own limitations and maximize them. He's also technically adept. And he's a great singer, songwriter, and guitar player on his own. In our band, he pretty much only plays bass. We do do a couple of his songs where he sings. On 'White Horse,' that's Elijah singing and that's his song, his lyrics and his song. He's brilliant. And when I was doing [The Hungry Ghosts], he composed some original songs specifically for the film. Some of it was written while watching the film, scoring right to it, and some songs were written with the movie in mind. It was exactly what I wanted. He's really good at understanding how to bridge film and music. Our band actually performed 'Heat and Flash' a few times. He sent me several of those songs, an EP that he did under his Palomino moniker with one or two different musicians. I was traveling, and I couldn't stop listening to 'Heat And Flash'; it just blew my mind. I still think it reminds me a little bit of Paul Simon, Elvis Costello. I still listen to it and get the chills."
"Elijah does Palomino with other musicians. 'California Waits' is under Palomino. It came out around the time when I was moving [to California]. I don't know if me moving here had influenced the song or not, but it certainly resonated with me as someone who was moving to California. That song occupies a specific period of my life; it brings me to a specific [place] that year, transition. 'Heat and Flash"'is more eternal. It doesn't correspond to one period of time."
Merch for this release:
Vinyl LP, Compact Disc (CD)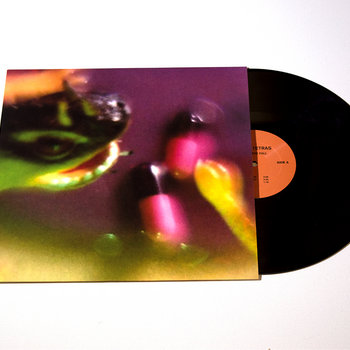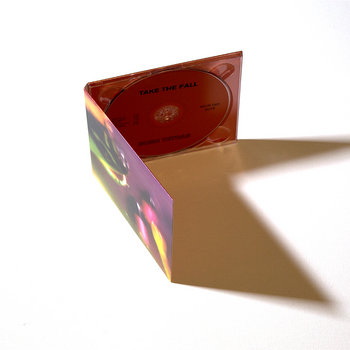 "Pat Place is one of my favorite guitarists. I think she plays like no one else. It's very, very distinctive. I love the sounds and tones and rhythmically, she's—I mean, she's just genius. She's one of those musicians where you hear just a couple of notes and you know, it's her. Like just a couple of chords. She's just so distinctive, and it's just so her. I just love what they do. I was seeing a lot of bands back in the '80s. In '83 I was starting to spend most of my time in the city. I was 17, so it was right around the beginning of the post-punk era. And no wave was kind of in-between punk and post-punk like this, you know, weird little slice between those two things and its own little genre. But there were several interesting clubs; there was a great club called ABC that I used to love on 8th Street between B and C that did music and performance art, sometimes at the same time, sometimes together. Those scenes were really—it became really intertwined in the early '80s, performance art, punk rock theater. And it was a lot of fun."
Diane and the Gentlemen
"Joe"
Merch for this release:
Vinyl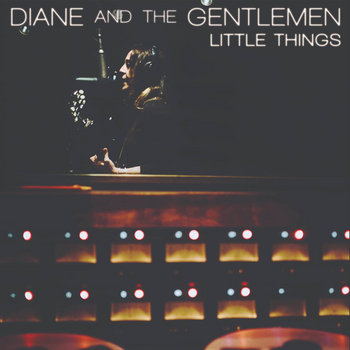 "If there was such a thing as New York City roots rock, this would be that. [Diane Gentile's] so steeped in the downtown music scene. Besides being a tremendous musician, songwriter, and singer, she also has run Bowery Electric, booking the acts there and has been a very critical figure in the downtown New York music scene, curating and nurturing and developing bands both as a booker and as a producer. I think she's one of the producers on Hennessy's first record. Her older sister, Elda, was in The Stilettos, which was Debbie Harry's band before Blondie. So Diane is kind of a lifer in the New York City rock scene and grew up in it, and I think this song is defining to me, because it has that Ronettes-like, walking-in-the-rain feel. There's a '70s vibe to it, yet it's modern as well. She combines all the great eras of New York music into this one song to me, and I love it. I think it's really beautiful."
"I first saw A Place To Bury Strangers at the Mercury Lounge. The year or two before we started Zopa, I was going to see a lot of bands, especially on the Lower East Side: Bowery Electric, Mercury Lounge, Pianos, Cake Shop. Cake Shop's out of business, but they had some really great shows. A Place To Bury Strangers was heavy shoegaze. At first you can hear the My Bloody Valentine influence, but it had this even heavier vibe. Oliver Ackermann, who writes most of the songs and is the guitar player, also makes effects pedals; Death By Audio is his company. He's very into sound. So I started following them.
"They did that show at Cake Shop, which had a really low ceiling. Actually, we played at Cake Shop once too—really, really low, like, crappy basement low, and it was really small. And A Place To Bury Strangers is incredibly loud. So them playing there was kind of ridiculous. Like, there's a little, tiny club in Santa Barbara called Velvet Jones, and Dinosaur Jr. played there about five, six years ago. And they were surprised when they got there, how small it was. Even Lou Barlow said from the stage, "We were not used to playing in clubs this size, Jay couldn't even get all his rig on the stage." And it was a similar effect seeing A Place To Bury Strangers at Cake Shop. Because that sound is so huge. And that place was so tiny. But if you like it, it's fantastic. I think 'Missing You' really encapsulates who they are as a band and what that sound is and the layers of it. And they're amazing at creating a mood and a vibe. Anybody who gets a chance to see them live should do it. A tremendous live band."
"I saw Moses [Sumney] play with Karen O. She played a show at the McKittrick Hotel, which is where that interactive play Sleep No More takes place. She played in a lounge cabaret room there, and he was playing guitar. He was playing guitar and singing some harmonies with her and something about him… I mean, I love Karen O. But his presence. And his voice in his playing just was very distinctive, and really struck me. So you know, I started following his stuff. But this song, you know, it's one of those amazing things that music and rock can do and bring together all these cultures, languages, and spiritual disciplines under one roof. He combines it really well, and he makes it his. I actually think his parents were Christian and were very much involved with, you know, the Christian church, and they were very active in it. I think he lived in Africa for a while, in Ghana, I believe. He was born here, lived in Ghana, and then came back. I'm obviously exposed to spirituality and religion and things like that. But he makes it his and he makes it sacred, in a way, by giving it so much reverence and singing it and phrasing it with so much spirit and infusing it with all that. It's incredibly beautiful."