BIG UPS
John Dwyer of Osees Picks His Bandcamp Favorites
By Elle Carroll · September 11, 2023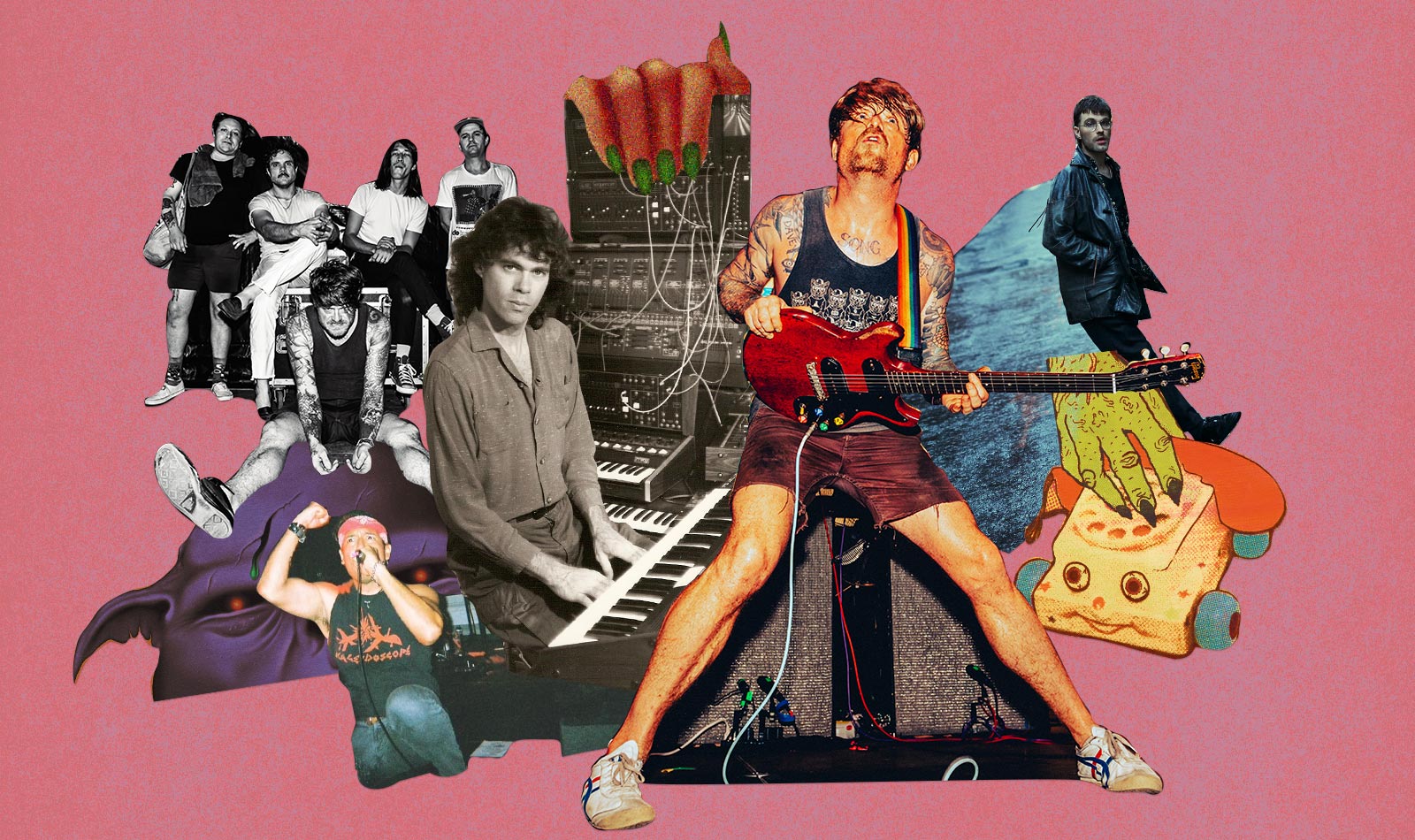 Since 2006 and through multiple lineups and spellings—The Oh Sees, Thee Oh Sees, OCS, Oh Sees, and (lately) Osees—the flagship project of John Dwyer has been one of determined musical exploration and the kind of road-dogging that would make frontmen half his age blanch. But you don't become an underground institution, which Dwyer most certainly is, without putting in the miles, literally and figuratively.
Part of it, he claims, was pure luck. Dwyer made his way first to San Francisco and then Los Angeles at "exactly the right time," which is to say right in time for the drunken and deliriously fun California psych and garage revival that peaked in the early 2010s. He was the scene's lone elder statesman, one of its most reliable contributors, and a facilitator of sorts. Castle Face, the label he founded in 2006 "because I had no one really willing to put out my records at the time," issued records by Ty Segall, White Fence, King Gizzard, the Fresh & Onlys, and Feels. "I have no regrets about anything we made or that scene that we were in," he says. "So many good bands in that scene and so many fun shows. Lots of drug consumption."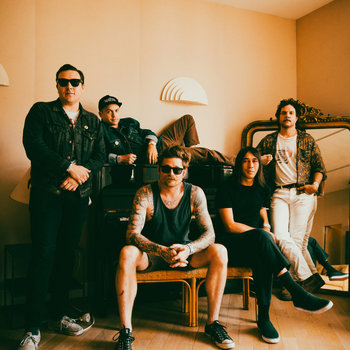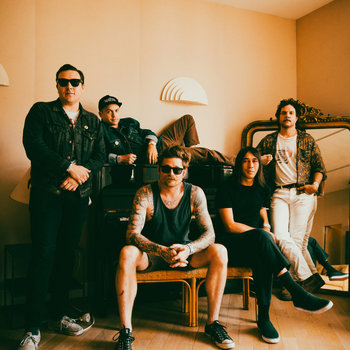 New album Intercepted Message "harkens back to that a little bit ever so slightly," and he's also gone on the record describing it as a "pop record for tired times." Neither description could be applied to its immediate predecessors, be it the merciless hardcore crunch of A Foul Form, the discombobulated avant-punk of Protean Threat, or the indulgent prog of double LP Face Stabber. Therein lies the Dwyer paradox; across 28 albums and counting, Osees' only constant is change. And yet, within every iteration, Dwyer's singular, high-octane musical sensibilities (and gravelly, sneering tenor) are wholly unmistakable.
With ample music to discuss, our conversation nevertheless pinballs across a constellation of subjects, several only tangentially related to the music he himself makes. We touch on the 24-hour news cycle, its discontents (parodied in the lead video for Intercepted Message), and the farcical overtones of contemporary public life and political discourse. He breaks down his relationship to the hold music used by L.A. Department of Water and Power (now familiar to millions thanks to its adoption by the federal unemployment office), and to the feedback-obsessed Japanese noise rock band Les Rallizes Dénudés. He extolls the many virtues of Austin, Texas, among them "good barbeque, beautiful women, handsome men"; Tito's Vodka; and how having a poor opinion of the city is a "great litmus test" for determining that someone is "a bit of a douchebag."
Also discussed are struggle's essential role within the creative process, the futility of covering any Black Sabbath song since "it's already perfect," and the basic philosophical truth that suffering gives joy meaning, an insight gained during a teenage acid trip. He's not against artificial intelligence per se, still, he worries about its creep into artistic spheres, and ultimately, he'd rather not be "a hairless human pig in a slime bath of a pleasure dome while AI does everything for me." He appreciates the last five-odd decades of German rock music, distinct for its "sterility" and "rigidness" that's "tougher and kind of more punk, almost accidentally by being so nonchalant in its abrasiveness." He likes Manhattans and the smell of newspapers. He dislikes Elon Musk and the "bloated corpse" of Facebook.
It's not altogether surprising, then, that his selections for Big Ups are just as tangential to his own music, skewing overwhelmingly toward instrumental and synth-based music. Dwyer spent the coronavirus lockdown working his way through his extensive record collection "to keep me from going crazy," particularly the jazz records that served as a "common ground" with his then-girlfriend, who preferred he didn't "put on some grindcore band in the house." Not unlike his creative output, his tastes are eclectic. Or, as he pointedly puts it, "I'm a slut when it comes to genres."
---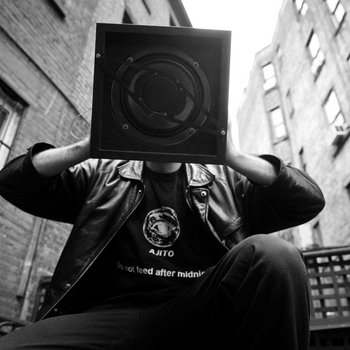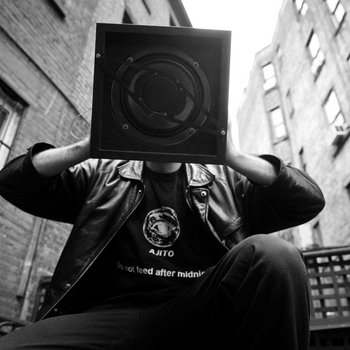 Merch for this release:
Vinyl LP
Among Dwyer's "pretty good" collection of jazz vinyl are multiple records by Devin Brahja Waldman, the New York-based saxophonist whose group Brahja makes "old-school, hard-bop jazz" that Dwyer calls "fucking great" and compares to John and Alice Coltrane; Barre Phillips; and Thelonious Monk. Opening track "IN THE MESS" is a nine-minute spiritual jazz opus that shivers with hyperactive rhythm and improvisational flair. He's quick to recommend Waldman to the jazzheads he knows, but otherwise he knows "nothing" about him. "I've never reached out to him, never spoken to him," says Dwyer. "But I've bought all his stuff."
"It's weird to approach a relatively young Latino band as, like, a middle-aged white guy and be like, 'I love what you do!'" says Dwyer about meeting Abuso De Poder, the Santa Ana-based punk outfit he stumbled across at a festival. The band didn't find it weird at all—"The dude was like, 'Give me a hug, bro!'"—and Dwyer ended up catching them again when they opened for the British anarcho-punk band Subhumans at Teregram Ballroom last year. The trim and throttling Vago Muerto EP led Dwyer to a new favorite label: the Brooklyn-based RoachLeg Records, which releases "lots of really weird, gnarly punk, and lots of really catchy punk. Not pop-punk, mind you, but aggressive shit that's somehow real hooky."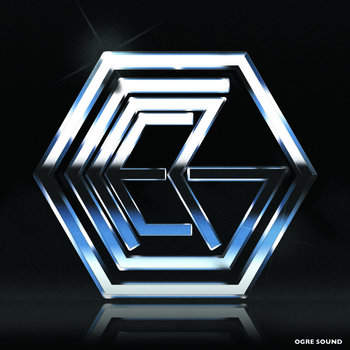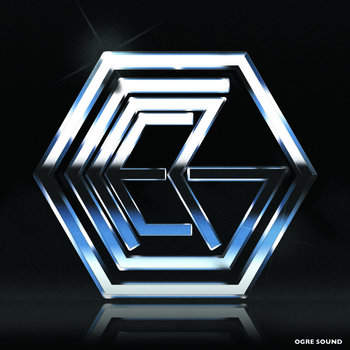 Merch for this release:
Vinyl LP, Cassette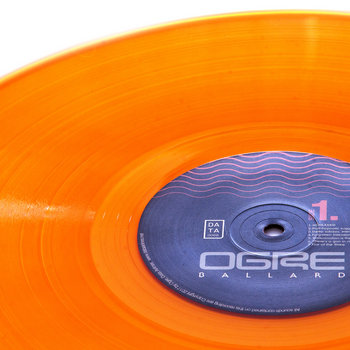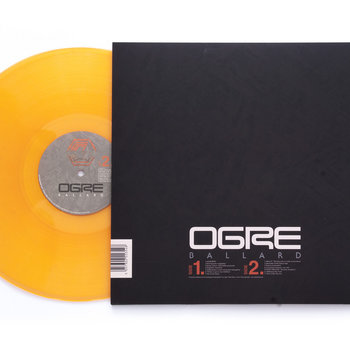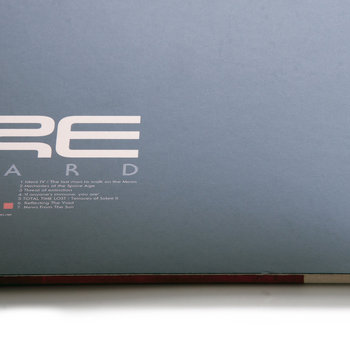 "If an old '60s sci-fi pop novel could be a song, it would be this," says Dwyer of the "image-matic, beautiful, sci-fi synth-playing" of Robin Ogden's OGRE Sound project. 2018 album Ballard was directly inspired by the work of English writer J.G. Ballard—Dwyer is also a fan—and harkens back to Tangerine Dream and John Carpenter. Ogden's background is in scoring for video games and visual media, and the evidence is right there in the sweeping, sonic panoramas of his music. "It's futuristic music, but also at the same time meditational and a bit New Age," says Dwyer. "It's all over the spectrum of everything that made synthesizers cool to begin with."
Merch for this release:
Vinyl LP, T-Shirt/Shirt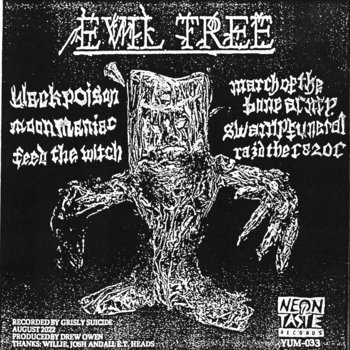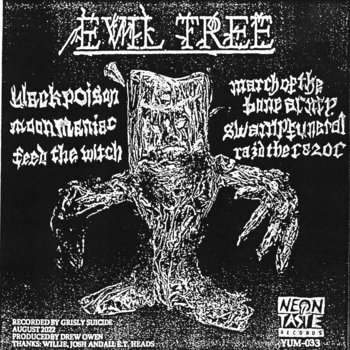 Drew Owen broke away from his usual brand of melodic buzzsaw punk as Sick Thoughts to drop Moon Maniac, a quick one-off metal EP under the moniker Evil Tree. Dwyer calls it "a homebrewed kind of Venom and Celtic Frost which hits all the buttons." As someone who prefers his metal with "a real recorded-in-a-garage quality to it where it sounds like shit but in a really good way," Dwyer is a fan of the entire Neon Taste Records label. Also on its roster: Vancouver's Chain Whip, Toronto's Imploders, and Berlin's Lafff Box. "It's just a weird Canadian label that puts out a bunch of skronky, grimy hardcore."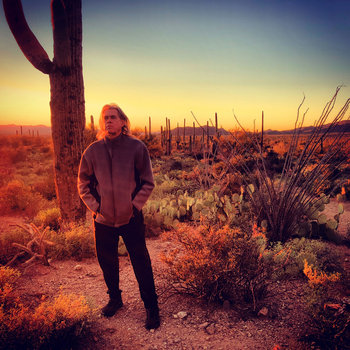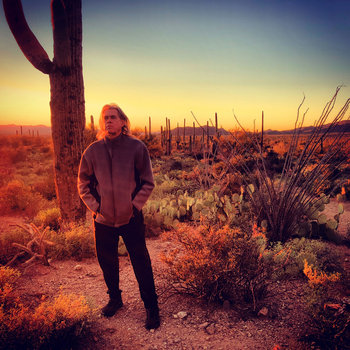 Merch for this release:
Compact Disc (CD)
Active since the early 1980s, Steve Roach's New Age compositions have long been enshrined in trance and ambient music canons, and Dwyer happily reports that "he's still got it, folks. For days." Earlier this year, Dwyer saw Roach perform an immersive show at the imposing neo-gothic First Congregational Church of Los Angeles in Koreatown. "He played didgeridoo, and it didn't suck. I mean, what the fuck? When does that happen? Somebody playing didgeridoo, and you're like, 'Nice one'?" Although he's "kind of over" psychedelic projections during concerts, he was stunned by the accompanying light show. "If I was on mushrooms, I would have been on the floor."
Merch for this release:
2 x Vinyl LP
"Pretty much everything on this label is solid and worth a listen," says Dwyer of Astral Spirits, the avant-garde jazz label "out of Austin, Texas, of all joints." Jazz bassist Luke Stewart, however, hails from Mississippi and works out of New York, while the Exposure Quintet ensemble and sessions was assembled at the behest of Chicago-based saxophonist and Aerophonic Records chief Dave Rempis. The double album that ensued is emblematic of Astral Spirits's M.O., which "certainly blurs the boundaries between jazz and other slightly experimental tips" and reminds Dwyer of the best of ECM Records. "Far-out label. I dig 'em quite a bit."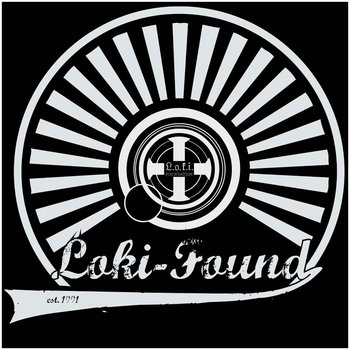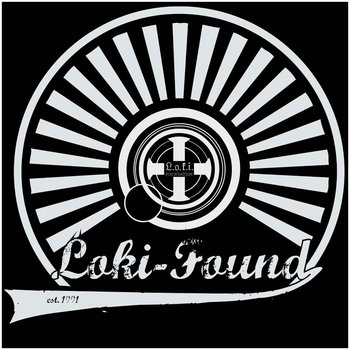 Merch for this release:
Compact Disc (CD)
"This is the perfect long-haul jammer for any circumstance you find yourself in where you are fending off the darkness," says Dwyer, who returns to this "very German, very beautiful" record during transatlantic treks. ("I am not a great sleeper, and I loathe airports," he says, which is somewhat surprising coming from as seasoned in touring as Dwyer.) Across eight hours, Andrew Lagowksi's thoughtfully textured soundscape oscillates between dream states with long, dull rumbles and encompassing melodic drones. "I was listening to it when we were coming back from England a while ago, and it certainly changed my perspective on weird-looking people walking down the tarmac," says Dwyer. "I was like, 'This bug-eyed guy really fits with this song.' No judgments, but you know what I mean."