BIG UPS
Big Ups: Jen B. Larson Picks Her Bandcamp Favorites
By Allyson McCabe · Illustration by Rui Pu · June 16, 2023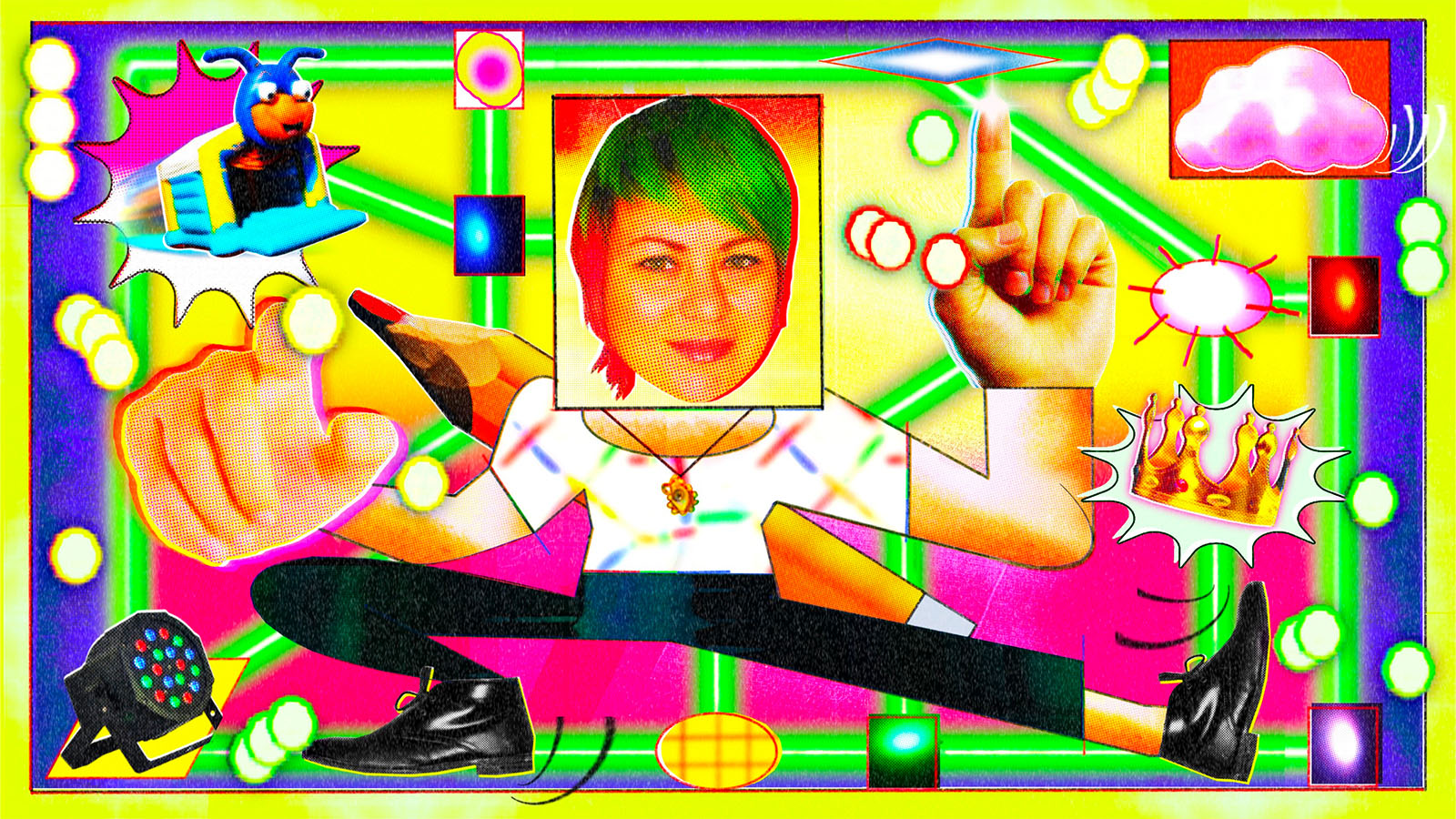 Patti Smith, the Slits, and the Go-Go's are just a few of the women who have been celebrated as foremothers of punk. Jen B. Larson, author of the new anthology Hit Girls: Women of Punk In the USA. 1975-1983, says many other influential artists remain under the radar: women who made music on their own terms, opening the doors of creative self-expression for decades to come.
Larson's early introduction to punk was filtered through the lens of MTV in the 1990s, so her musical tastes leaned in other directions, such as toward the Monkees and the Kinks. After going to Chicago punk shows in her early teens, Larson joined an all-boy band and got kicked out after only two rehearsals. "Girls were the subjects of the songs," she says. "And present at the shows to admire and swoon."
But then Larson discovered Bikini Kill, Bratmobile, Autoclave, and Sleater-Kinney—bands that helped her redefine punk not only as a musical genre or style but as an attitude and community. In 2010, Larson and some friends formed Swimsuit Addition. Yet even as the band made a name for themselves in the local music scene, the Chicago Sun-Times mixed them up with another all-girl band, Summer Girlfriends, and misidentified them as "Summer Addition."
After Swimsuit Addition broke up in the middle of recording their second album, Larson started thinking about other bands that ended too soon. "It was really important to look into their stories," says Larson, citing the desire not only to document the past and push back against erasure, but to keep the energy alive for future generations of aspiring artists.
As a way of recovering lost legacies, in 2016, Larson started writing the blog Punkette Respect, which put her in community with like-minded fans and collectors. It grew from there into Hit Girls, which includes profiles of nearly 100 bands, along with interviews, lyrics, show fliers, photos, record sleeves, and other ephemera, plus essays by notable figures such as Ann Magnuson, Alice Bag, and Suzy Creamcheese.
Rather than apply a hierarchy to the artists whose work she excavates and celebrates, Larson took a geographical approach to building out the archive, starting in the Midwest and working her way around the country, mapping out the constellation of connections between local and regional bands and the global explosion of punk. Larson says the book is just a first step. "What I wrote about is just a microcosm. It's been exponential."
Here's what Larson is listening to right now.
---
Merch for this release:
Cassette
"I think I just want to make music like this. It's so intense and powerful. I am really into minimalism lately—the simple post-punk drums and fuzzed-out bass with two- or three-note guitar riffs that screech when they need to and repetitive, chant-y, haunting vocals. It makes me want to carry a switchblade around. JOY put out a new album in December 2022 that is fantastic, too—that one feels like if PJ Harvey wrote songs for Fugazi and together performed them for a pagan ritual."
"It's just weird and groovy in a way that I enjoy. It's both unexpected and hypnotizing. The band is from British Columbia and I don't think they've put out anything since this."
"I wrote about this band in Hit Girls, and Knotpop has remained one of my favorite records. It's cool that they were deconstructing pop music in 1981."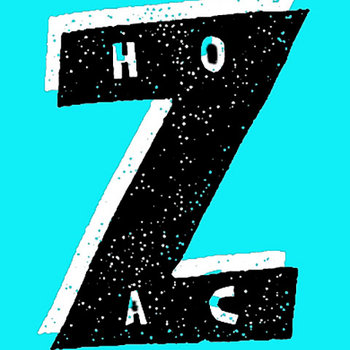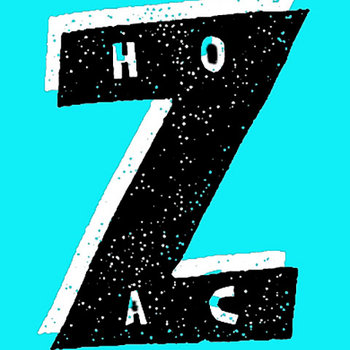 "This song is so cool and catchy. It doesn't even come out until the fall, but I heard it on HoZac's page in advance and immediately thought 'Yep, I love this.' The band is a Sardinian/Istanbul post-punk supergroup. (The Rippers, Love Boat, Maggot Madness, Sushi Corner, Haywire Desire, and Poster-iti was the singer's band from Istanbul.)"
"These are my friends and they are both super talented. They wrote this song when we lived together in this weird house in Humboldt Park and it's one of my favorites of theirs. I like how they managed to make the song wobble like the house itself, which was sinking into the ground."