BIG UPS
Dylan Baldi of Cloud Nothings Picks His Bandcamp Favorites
By Andrew Parks · February 22, 2021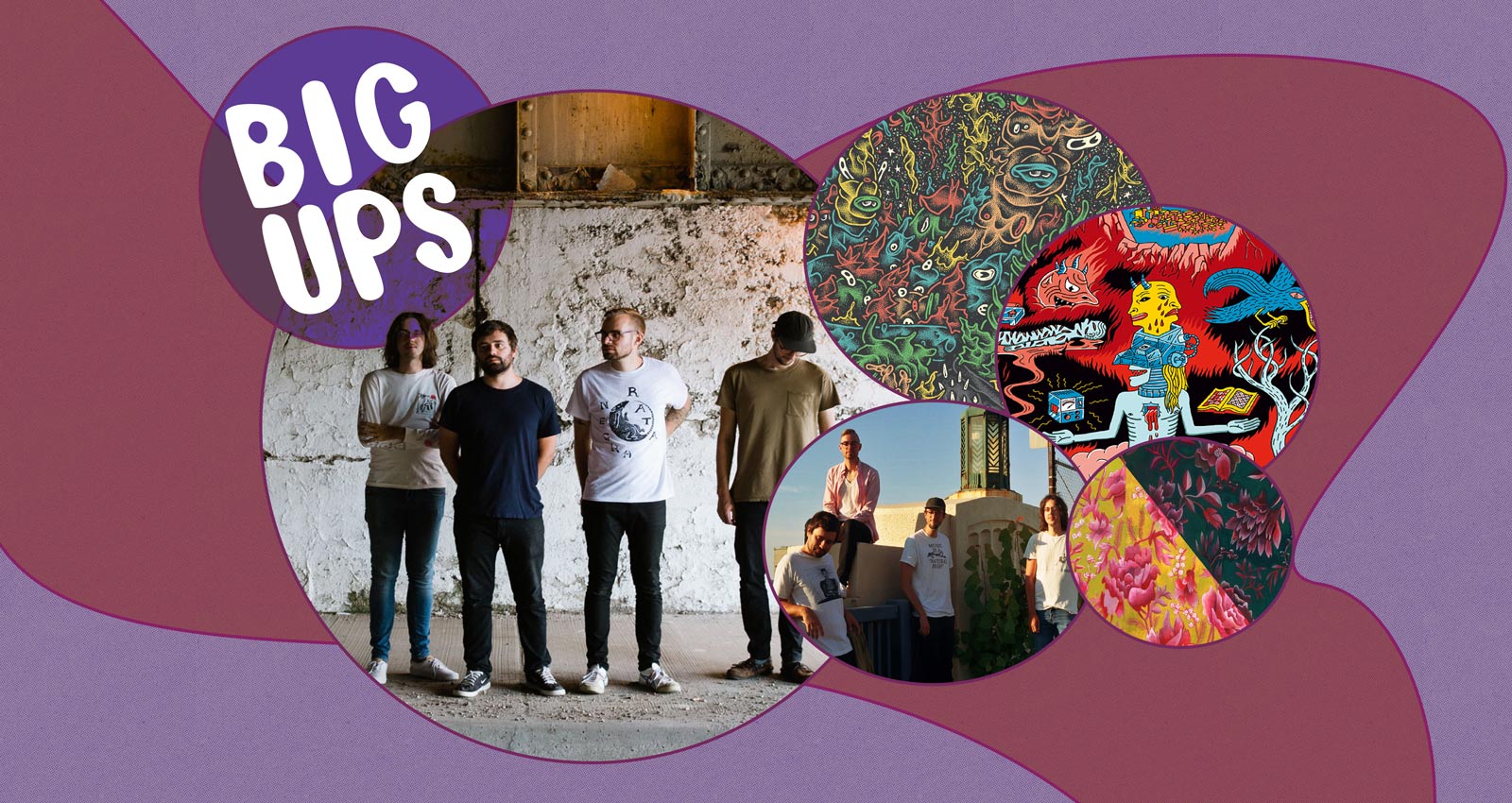 When Dylan Baldi joins a Zoom call to discuss Cloud Nothings's latest album (The Shadow I Remember, their first slash-and-burn session with Steve Albini since 2012's Attack On Memory), the singer/multi-instrumentalist makes one thing clear: he'd like to keep the conversation audio-only.
It's not because he's a diva; far from it, actually. In person, Baldi couldn't be more cordial. He's just spent too many hours in front of a web camera over the last year, mostly because an old friend of bassist TJ Duke suggested a day job during the band's Covid-induced downtime: coordinating digital court depositions.
Apparently, "lawyers don't really know how to use Zoom yet," so Baldi underwent a month of training on the platform in order to help everyone with the basics. "I need some kind of structure in my day," he says of the side hustle. "It's kind of nuts to just wake up and be like, 'Oh another day of nothing.'"
Merch for this release:
Vinyl LP, Compact Disc (CD), Cassette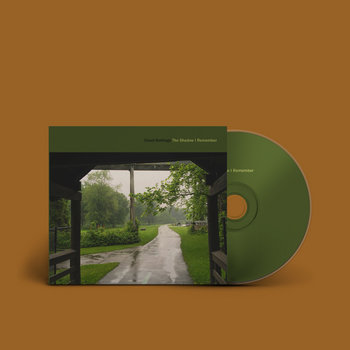 Here's the thing, though: Cloud Nothings have actually been more prolific over the last year than they've ever been. Aside from cutting exclusive Bandcamp EPs for a growing number of subscribers and experimenting with everything from free-jazz full-lengths to ambient EPs, they've also released two very different LPs.
One was self-released last summer after being completed in quarantine (The Black Whole Understands); the other was their aforementioned reunion with Albini. As luck would have it, Baldi and his bandmates (guitarist Chris Brown, Duke, and longtime drummer Jayson Gerycz) were able to wrap their new record before things got weird. Not only that; they also learned how to loosen up after the extreme noise terrors of 2018's Last Building Burning.
"That was a really angry record," Baldi says of the album and the "exhausting" tour that accompanied it. "Every song is fast, and the only time it lets up is during this noise break, which isn't calming at all. It's just someone making horrible feedback sounds for, like, 10 minutes. At the end of that tour, I just wanted to sit in a little room and listen to ambient music. I was ready to try something else."
Merch for this release:
Vinyl LP, Compact Disc (CD), Cassette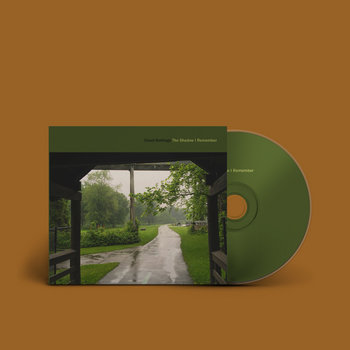 The Shadow I Remember isn't a departure so much as a risk-taking record that embraces Baldi's eccentricities, including the "really choppy and weird riff" of "Only Light"; the "hammer-on, noodle-y zone" of "A Longer Moon"; and "the slowest song we've ever made" ("Nara"). And since they were already in Albini's Chicago studio, "synth wizard" Brett Naucke and local Ohmme co-founder Macie Stewart, also stopped by to lend a few seamless parts to the proceedings.
We spoke to Baldi about his listening habits as of late, and his eternal search for elemental music with a mind of its own.
"This record is just cool. I've been following the singer—Mary Jane Dunphe—for a while now. She was in a great punk band from Olympia called VEXX. And CC Dust was her solo thing—'Never Going to Die' is a very good song. She also did this synth thing on DFA that's incredible: CCFX. Her voice is really, really good on their record in particular; it makes the songs feel really epic because of how intensely she's singing.
"She kind of put a harder edge on it with this Pinocchio thing. There's basically a bunch of different versions of the same song, which is interesting and kind of funny. They cover themselves basically. I really like 'LIGHT SPEED VOL. 1' and '3'. '[VOL.] 1' is pretty Krautrock-y—it sounds like Neu!—and '3' is a little more dangerous [laughs]. I'm a sucker for anything where the bass plays one note for a long time and people go wild over it. That's what's happening on 'Behind You'; it's a really tough-sounding bassline for the entire thing. If the whole record was just like that one song, it would be perfect."
"This record is fantastic. I was just Tweeting about it, actually; I think I called it 'a modern Pink Flag.' That's maybe hyperbole, but it's got the same energy in my mind, where each song sounds like an elemental force—this amazing thing you just stumbled upon. It's really intense and energetic in a way that a lot of recordings don't necessarily capture, but this one really does. I would almost call Pink Flag a pop record or something. This one feels a little more modern in the way they use dissonance. It's a little noisier and less coherent, but the melodies are still there. They're still catchy songs. There's one where they say at the end, 'Fuck it; let's go to The Tiger!' And I was like, 'What's The Tiger?' My friend Jess Clarke tour manages us in Europe, so we always end up staying with her in London. One day, I was walking around outside of her house, and I found The Tiger. It was just a pub near her house; I was so excited! This bar was, like, famous in my mind, but it's just a shitty bar I stumbled upon when there was nothing to do."
"This guy named Keegan [Bradford] does a column ["Friendship International"] about emo and punk-adjacent stuff going on in Asia. This record's from Indonesia. It spoke to me the most out of everything I've read in his column over the last few months. I like a lot of stuff labeled 'emo'—I'll listen to guitars and somebody moping for hours, because I've been that person—but as I age, I think that music isn't always for me. It's 'I'm a little too old for this.' Toast has enough straight-up punk style energy, and a little less of the standard emo tropes, though; their songs really are great.
"We were in Indonesia once. We were there for two weeks, but we only played one show in Jakarta. I think it was sponsored by the government. It was really weird—a festival with an utterly random lineup. Lil Yachty was the headliner, and it was a lot of stuff I hadn't heard of.
"They put us up in a fancy hotel, and we met up with people who put on punk shows in Jakarta. That felt normal, but the show was in a theater that, like, Radiohead would play. They had that level of light show going—it was blinding and wild the whole time, like I was at war. But then there were maybe eight people in the audience. So we were playing this huge empty room with an insane light show, and more people were working than were watching us play. But, hey, they liked us. All the employees were like, 'That was great.'"
Merch for this release:
Cassette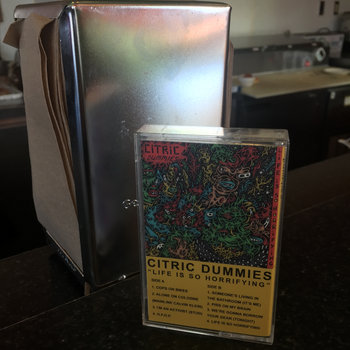 "The first song on this record is my favorite. It's essentially a pop song—just perfect. It's hard to explain this one. My friend did the art for it; this guy Nathan Ward, who also plays in some Cleveland bands with our drummer. Nathan has pretty good taste, so when I saw he did the art for Citric Dummies, I thought, 'He probably wouldn't do something for somebody bad; I'll check this out.' And 'Cops on Bikes' blew me away. The rest of the tape's good too, but I really like that first song. I'm trying to remember the name of the label the Citric Dummies guy runs… Fashionable Idiots! They put out a lot of good stuff."
Merch for this release:
Vinyl LP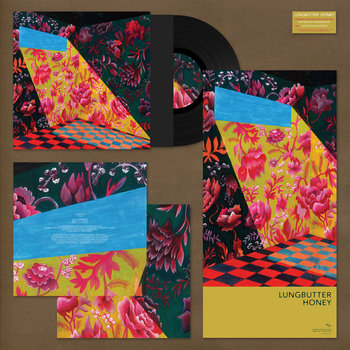 "I love this record. The music is kind of insane, but it seems like something that should be popular. It's what I want Jesus Lizard to sound like, or something. Like if I had just read about Jesus Lizard and someone played me Lungbutter, I'd be like, 'Oh, cool.' It would just make sense—that description and this music. The guitar playing, in particular, is just bizarre. The only review on their Bandcamp page is someone who says 'the guitar player builds her own worlds'; that's about as accurate a statement that I could think of to say the same thing. The album starts with a minute-long gnarly solo, basically—grinding, noisy guitar stuff. I could listen to an hour of that. And the record kind of is an hour of that, but with other stuff happening."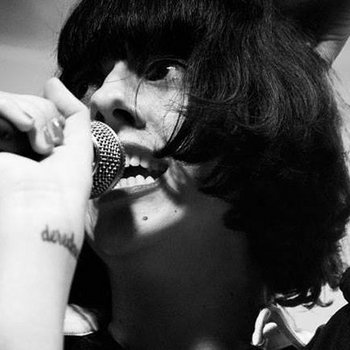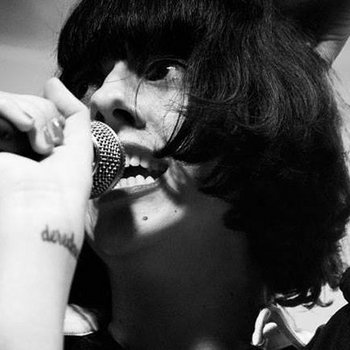 "This band is cool. Some of the members went on to form Rata Negra—another awesome [band]. We actually played with them in Madrid and the show was a nightmare. There was an ordinance where the sound couldn't be above a certain decibel limit, but our drummer playing without anything happening was already so much louder. So you couldn't really hear anything going on. And the crowd revolted; they got crazy and were, like, yelling at the sound guy. They were getting in his face. It was really aggressive and weird, so everyone got refunds. So that's how we met Rata Negra; after I had their record for so long, they got to see us have a meltdown. I got really attached to this record while we were touring Here and Nowhere Else in, like, 2014/2015. A theme that runs through a lot of the things I like is really repetitive guitar lines, or some other repetitive element where things change around it cyclically. A lot of these songs will have one guitar part for the majority of the song, but the bass and everything else kind of changes around it. [Juanita Y Los Feos] are really good at doing that; they pick the perfect chords—the perfect everything—to make songs work."