BIG UPS
Dehd Pick Their Bandcamp Favorites
By Jesse Locke · May 19, 2022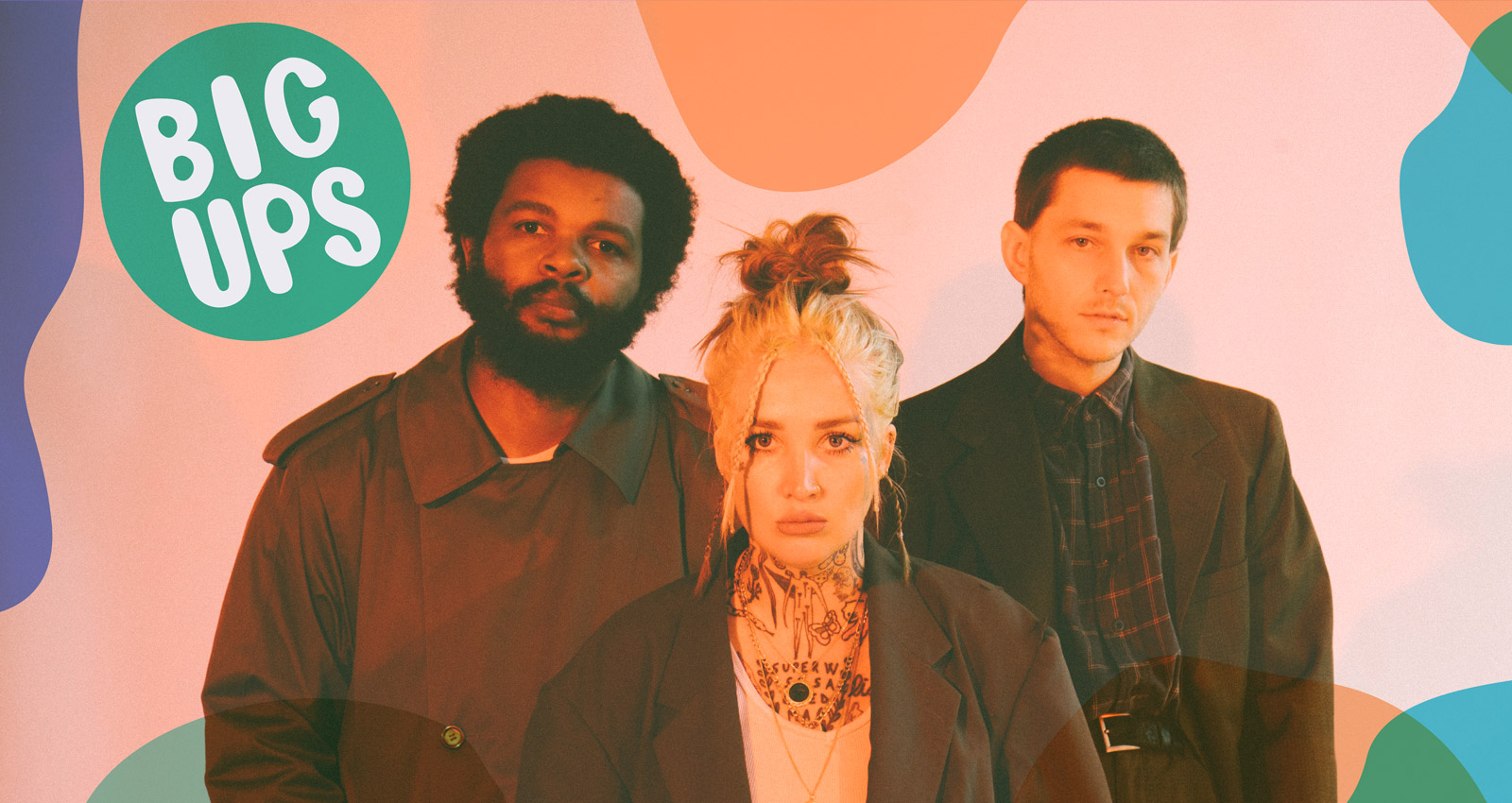 Every band is a collision of tastes, playing styles, and personalities, but that feels especially true for the Chicago trio Dehd.
When she's working as a tattoo artist, bassist/vocalist Emily Kempf likes listening to club music and krautrock ("they both have the drive," she says), or singing along to Dolly Parton. Guitarist/vocalist Jason Balla, who also produces Dehd's albums, including their latest, Blue Skies, has cited Cate Le Bon as an influence and recently turned to Detroit techno for inspiration. Drummer Eric McGrady doesn't do interviews, but his bandmates reveal that he loves Frankie Cosmos.
"What everything we like has in common is that it's intuitive music," says Balla, joining Kempf on a joint Zoom call. "There's a certain level of professional amateurism, where it's nice to be a little sloppy and imperfect. A lot of the artists we listen to have more heart than technical prowess." He then compares this approach to the walk-off scene in Zoolander. "Everyone is trying to do the craziest runway model underwear moves of all time. When you go past what you think your abilities are, and don't know what you're doing, that's when magic happens."
Merch for this release:
Vinyl LP, Compact Disc (CD), Cassette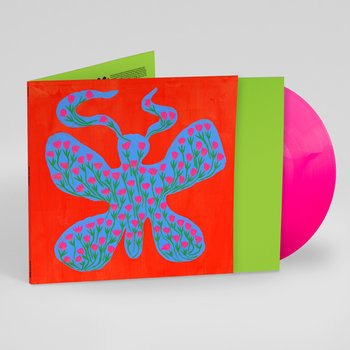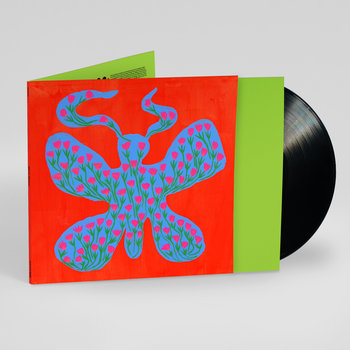 The trio brought this modus operandi to the recording of their latest album, which follows the breakthrough success of 2020's Flower of Devotion. Kempf and Balla continue to share vocal duties, with the pairing of their voices recalling both Jennifer Herrema and Neil Hagerty of Royal Trux at the same time. Though Dehd haven't made significant changes to their spacious, reverb-heavy indie rock sound, for her songwriting inspirations, Kempf turned to both mainstream and underground sources, landing somewhere in between.
"I love dissecting songs to think about the choices people make in a sloppy, amateur way, and also in the high-class pop world," she explains. "It can be so insane when you have a lot of money like Lana Del Rey or something, but I like thinking about the differences between that and someone recording in their basement. After we write a song, I'll realize it sounds like Angel Olsen or has a Dolly vibe, which can come from one tiny thing like a squeak in my voice. It's never premeditated."
Alongside her co-director Kevin Veselka, Kempf also makes the majority of Dehd's music videos. Many of these star Chicago actor Alex Grelle, who plays an angel kicked out of heaven in "Loner," a boy scout leader in "Haha", and a goth pole dancer in "Bad Love." This has apparently caused confusion about whether or not Grelle is in the band, so for Dehd's latest album, their new label Fat Possum asked if the members could appear in the music videos as well.
"I'm not the usual film buff, so I'd be hard pressed to name other directors that inspire me," Kempf admits. "Wes Anderson and Jim Jarmusch are two filmmakers I like because they cast similar people over and over again and put them in different situations. 'Bad Love' is the first time we've been in one of our videos performing as a band, because the label wanted us to make something like Charli XCX."
Merch for this release:
Vinyl LP, Compact Disc (CD), Cassette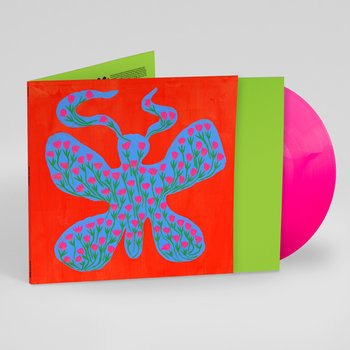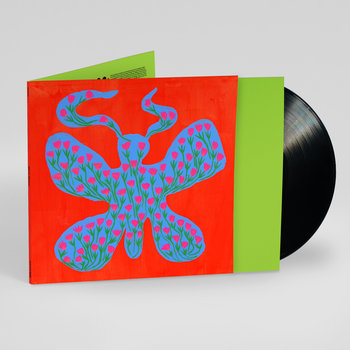 Fortunately, all three musicians are a magnetic presence on camera, each in their own unique way. In the "Bad Love" video, Kempf stares into the lens with a simmering intensity, shaking out her hair and kissing the neck of her bass. Balla keeps his shades on, but he rocks out just as hard in a fishnet shirt under a leather jacket. Meanwhile, McGrady remains a stoic presence in the background, an expressionless look on his face while the drumsticks rise and fall.
"We like to have people focus on our music and the messages as opposed to us as people, but at the same time we all have really strong personalities," laughs Kempf. "We're definitely all performers, so that makes it easier to be on camera ourselves. Even if we're trying to tone down that aspect, it ends up shining through anyway."
Below, Balla and Kempf guide us through some of their favorite music on Bandcamp. This list includes secret solo projects, decade-old releases from friends, and more recent inspirations from artists who, like Dehd, take every aspect of creation into their own hands.
---
Jason Balla
Merch for this release:
Vinyl LP, T-Shirt/Apparel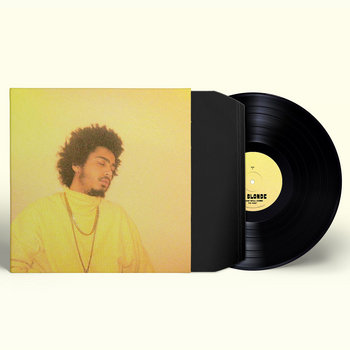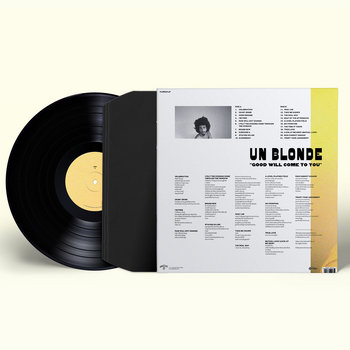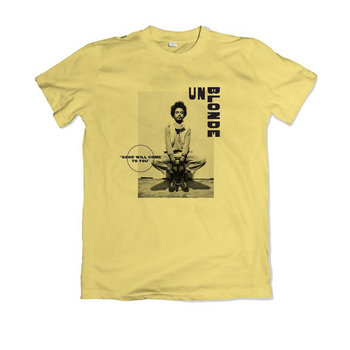 "I had been following Yves Jarvis's career up until this point, and it felt like a big departure. Sort of like a reevaluation of self, or a change in direction of his personal compass. The line between his music and a weird, cinematic version of the world becomes really blurry, and I don't think I've heard anything else that sounds as organic. There are a lot of natural sounds, and at times it feels like a formless meditation. This was my morning album for a long time. It's an amazing way to start the day."
Merch for this release:
Cassette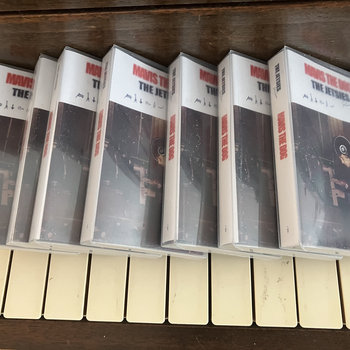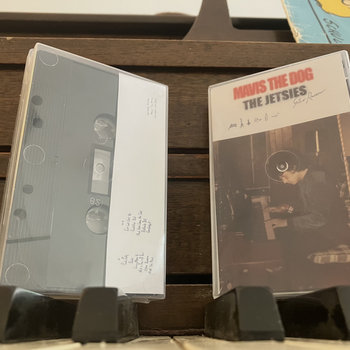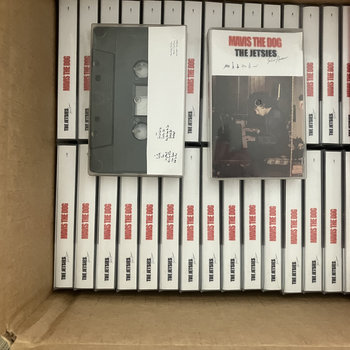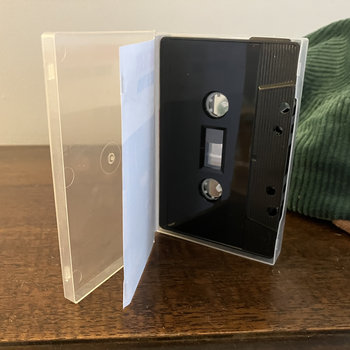 "We met Mavis the Dog at a house show in Philadelphia. I chose them for this list because it's a testament to the way we were touring at that time. We would discover a lot of music just by playing with people. Now it's a bit different because we end up touring with other artists as a package and don't always get to play with local bands, but every time we go through Philly now we see them. The songwriting is really cool, funny, and weird. I think Scott is a secret genius."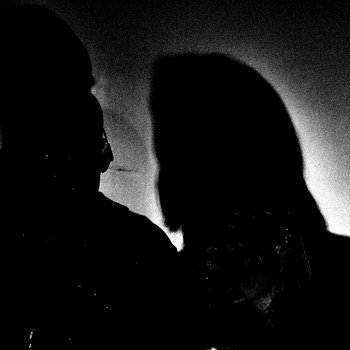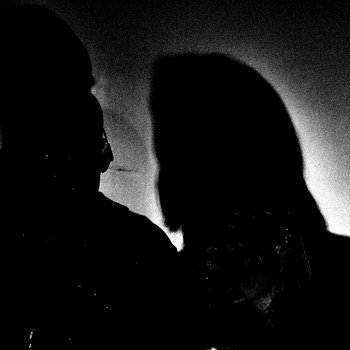 "The Funs were really influential on me. We struck up a fast friendship when I first met them at [former DIY venue] Animal Kingdom, which is also where the members of Dehd met. That was the beginning of my time making music in Chicago. I had played in a few bands, but things changed after I started meeting people like them. The Funs were the epitome of what that scene was about: living your life through music. They made me realize that you could do it all yourself if you worked hard. That mentality drives Dehd, and this album still hits for me."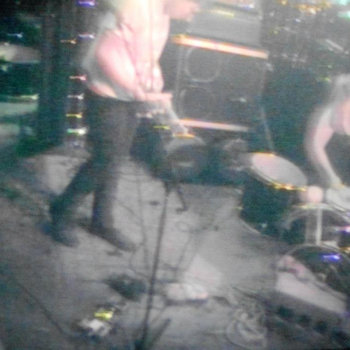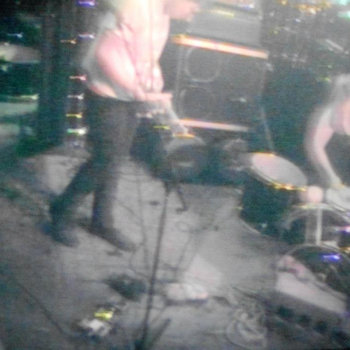 "This is the band that became Melkbelly. They're also people that I looked up to a lot as musicians when I was first meeting people in Chicago. Their songwriter Miranda [Winters] is super amazing. She would play drums, sing, and sometimes play Wurlitzer all at the same time. Coffin Ships's music was minimal but full of weird lyrics and great hooks. It's very much their world. I love bands that have their own identity and personality."
"Moodymann is one of the coolest guys in the world. I like him for a lot of the same reasons as the other artists we've talked about. His identity is very much his own, and he has a really good blend of being technically talented while incorporating lots of weird sounds. Repetition in dance music is something I've been interested in a lot lately. The concepts are really similar to krautrock or psych. It's fun figuring out how Moodymann constructs songs that are significantly longer than something we would make. I don't get tired of listening to eight-minute tracks because he constantly does things to keep them interesting or fresh."
---
Emily Kempf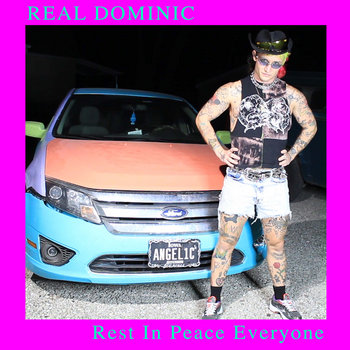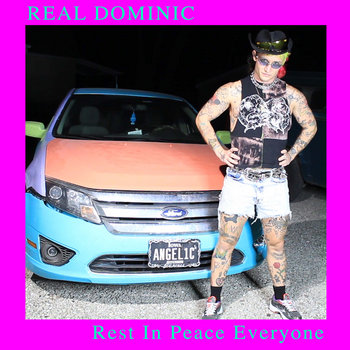 "Dom is one of my oldest friends. We're both tattoo artists, and I think we've tattooed each other's bodies more than any other humans. They drew the album art for Blue Skies and the little flowers on our first album. Dom is one of the freest people I've ever met, relentlessly touring and putting out music. Every second of their life is spent on creation. Their new album is really weird, raw, and intuitive. It's all about being Dom."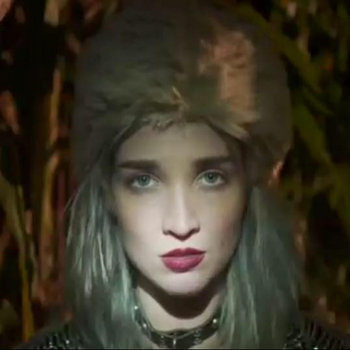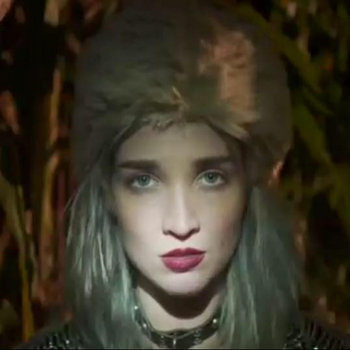 Merch for this release:
T-Shirt/Apparel
"Dom has produced some of the beats for my solo side project that no one really knows about, which is why I wanted to include it. I went insane in my room over the pandemic and released three albums. Most of it was recorded on my broken laptop, so I wasn't precious about the sound quality. I wanted to get more comfortable using programs like GarageBand, Logic, Ableton, and Fruit Loops or whatever, and figure out how to use them like instruments. I don't like the technical side of things at all. I like the other side."
"Eric is a secret songwriter. He wrote one song for our new album, and one song for our last album. Me and Jason have been politely bullying him to do more for years. His voice is amazing and he's a really good songwriter, but he's also a man of mystery. We never know what he's thinking, but listening to someone's songs can really show you who they are, almost like reading their diary. I'm hoping that by putting this out there, it will encourage him to give us more songs for the next Dehd record!"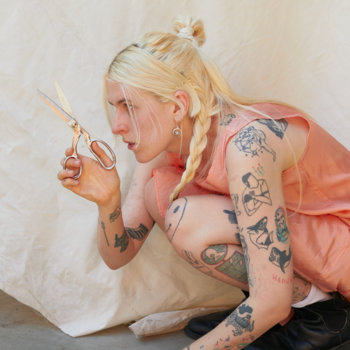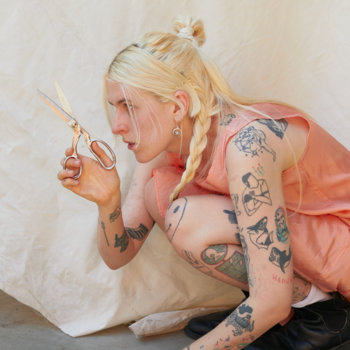 Merch for this release:
Compact Disc (CD), Cassette, Vinyl LP
"I've been a fan of Lily since before she even knew she was a musician. This is her latest album and I think it's some of her best work. She made a big genre shift from garage-rock to whatever this is—lush, haunted, meditative electronic music? Her lyrics are very poetic, and she's really grown in terms of being a producer. She makes her songs cautiously, which is the opposite of me throwing spaghetti at the wall and then polishing it afterwards."
Allison Lorenzen
Tender
Merch for this release:
Vinyl LP, T-Shirt/Shirt, Bag, Compact Disc (CD)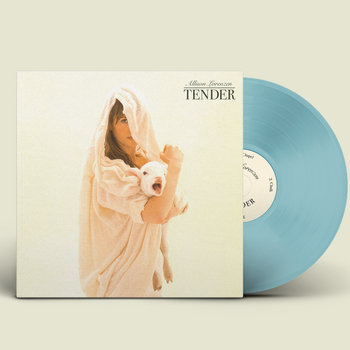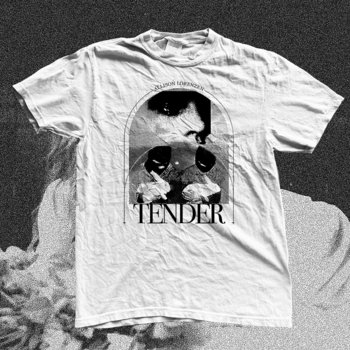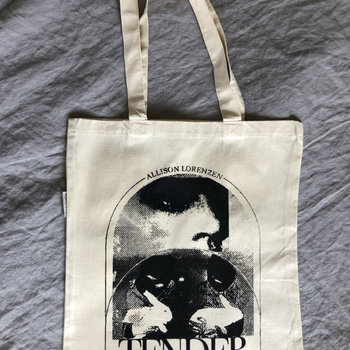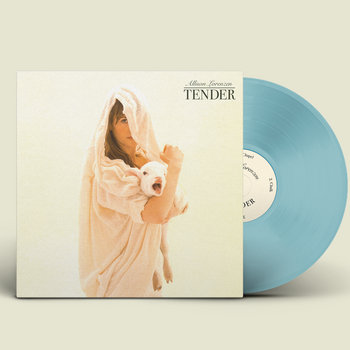 "Allison is my good friend from Denver. It took a long time after her former band dissolved for her to come out on her own two feet, and I've been on that journey with her. She finally did it and released this beautiful record. Like so many of our picks, it's just someone being themselves fully in a raw, honest way. Allison has a mystical goddess energy. Her voice is soothing and beautiful, but also filled with longing. Even though this is just the beginning of a journey, her starting point is so powerful. I know she could go a long way."