BIG UPS
Dan Deacon Picks His Bandcamp Favorites
By Samuel Tornow · January 27, 2020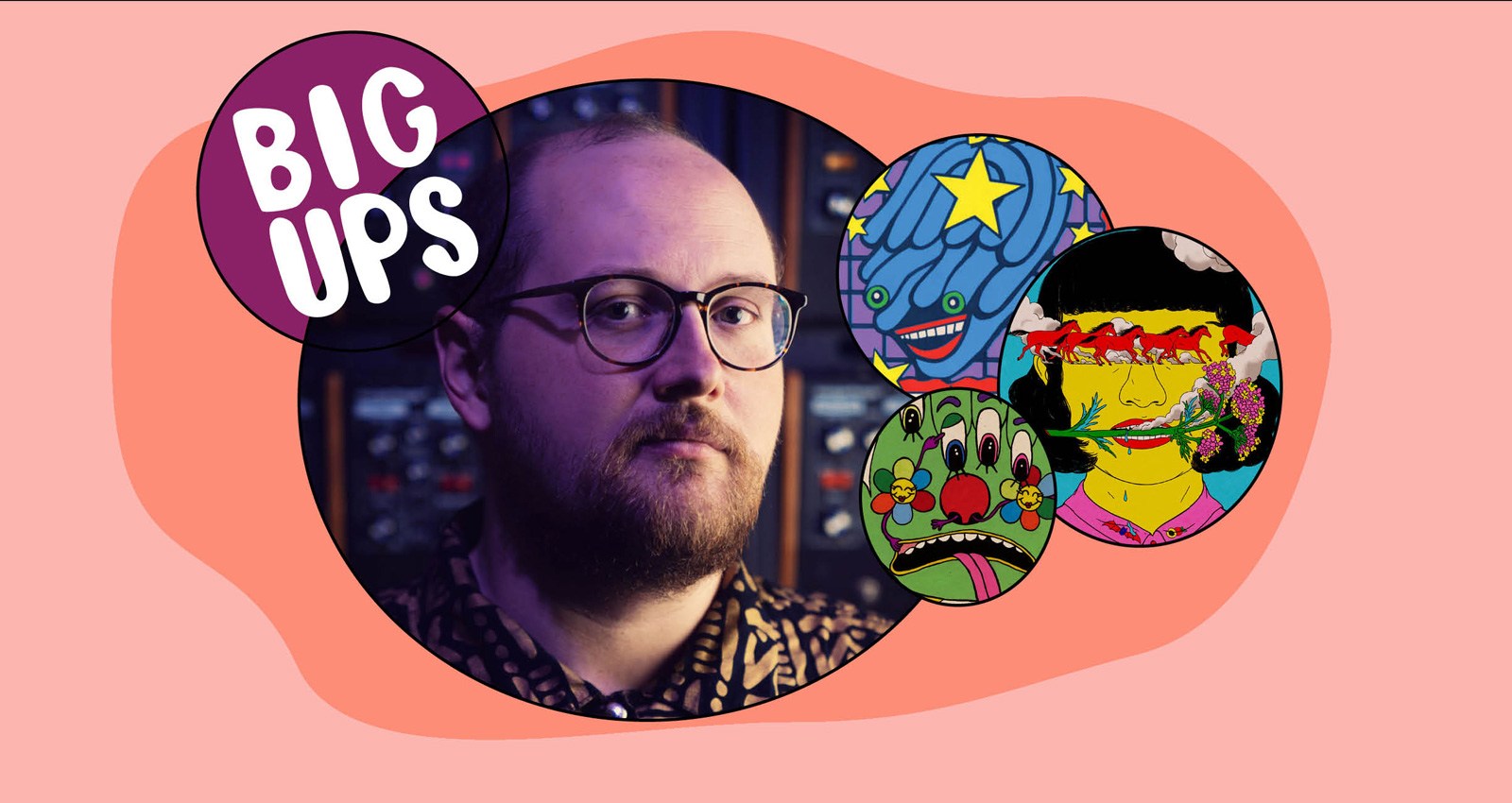 The music of Dan Deacon is the sonic equivalent of Cartoon Network's Adventure Time: colorful, maximalist, experimental, and a little surreal. The subject matter can be serious—like stress ("Learning to Relax,") death ("When I Was Done Dying") and isolation ("Mind on Fire"), to name a few—but all of them are viewed through a kaleidoscopic lens, and full of an almost child-like wonder.
Beginning with 2003's self-released debut Goose on the Loose and continuing into the following decade with the more commercially viable synthpop record, Gliss Riffer, Deacon has consistently written songs full of all of the above. He became particularly-well known for his frenetic live shows, which often entail packed ensembles, frequent audience participation, and joyful dance circles. After 2015, the new albums stopped, the touring slowed, and he found success scoring films like 2017's Rat Film and 2018's Time Trial. (He also ended a decade-long relationship, fell in love, was forced out of his apartment and studio by developers, found a new home, got his first driver's license, started working on his mental health, and started a meditation habit partially inspired by David Lynch's book Catching the Big Fish; you could say he's been a bit busy.) All the while, he was writing and producing Mystic Familiar, his new album.
"I set out to compose music with a forlornness to it, paired with inspirational and energetic palettes, mantras and meditations," says Deacon, "coming to terms that life will always be a mixture of extreme highs and lows, I'm aiming to capture my vulnerability as an artist and as a person. I wanted to open up on this album more than times prior."
Ahead of Mystic Familiar, Bandcamp spoke to Deacon about what he's been listening to over during his hiatus. For long-time fans, it's possible you'll connect the dots back to his work. Most of the selected albums have touches of what he calls "weirdo culture," vibrant chord progressions, surreal album art, and bits of Baltimore here and there.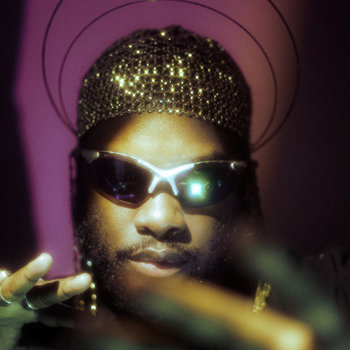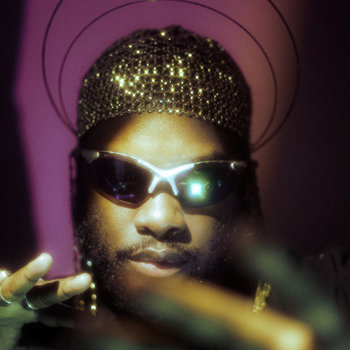 I love Abdu. I think they're probably the most important performer in Baltimore right now—the scene curation they do and the concert curation they do, also their social media presence is amazing. If Abdu hadn't been in Baltimore the past few years, I don't know what the scene would look like. To me, they're like a modern-day, emerging Sun Ra. It's incredible. The energy at their live shows is incredible. I love listening to a record and thinking about the live show so that the record becomes like a postcard of that performance. You can't take a picture of the Grand Canyon; you can have it, but it never fully captures what it is. It's the same thing with everything Abdu puts out. It's amazing.
Merch for this release:
Vinyl LP, Compact Disc (CD)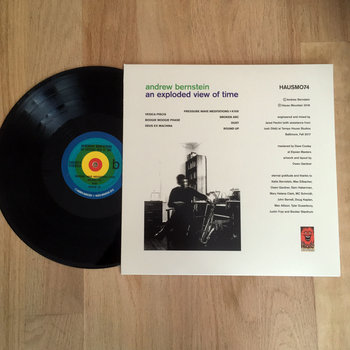 Bernie is like a rare, untouched mineral—precious. I've been playing with Bernie, and [have been] a fan of his since, like, 2009. He was a member of my first ensemble on the Bromst tour. I feel like his solo work is starting to take off. I could listen to this record all day. It's meditative. I love a record that's rapid-fire, something that lasts so long it's like a wash, and Bernie's music just washes over me. His tone and breathing control are beautiful. On [An Exploded View of Time], you can hear the evolution in his chops. He plays on my new record, and when we did the session together for it, I was even more taken aback by his playing than normal. So when I heard this record, I thought: "I'm so glad he's documenting this."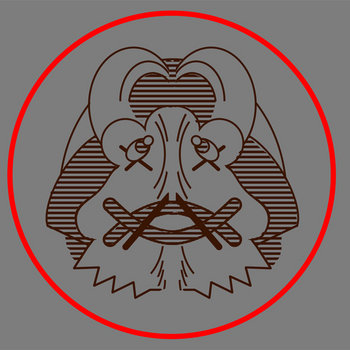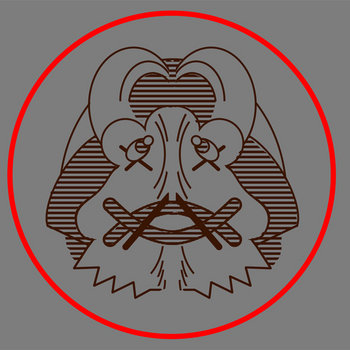 Merch for this release:
Cassette
I played with an artist in Orlando on this last tour—I'd also played a lot with their previous act, a band called Yip Yip, and I knew Yip Yip broke up years ago. It kind of marked the end of this early and mid '00s weirdo scene that I felt a lot of kinship with. They were deep in that costumed band, wild sound. With this new project, Cabo Boing, it's like contemporary weirdness. I don't know if they're from Florida, but they sound like they're from Florida: you know, odd music from an odd place made by gentle spirits.
Infinity Knives is another artist in Baltimore I'm super excited about. They play in a bunch of configurations and collaborations, but this solo record took me by surprise. I think it's beautiful. I love albums that sound like compilations—if you didn't know it was all by one artist, you'd be like, "What?" Their music does that for me. I love the percussion-heavy tracks in the beginning and the pseudo ambient tracks at the end. It'd be cool to see them get into film scoring, and break into that world.
Merch for this release:
Compact Disc (CD), Vinyl LP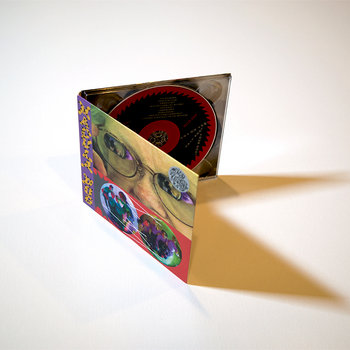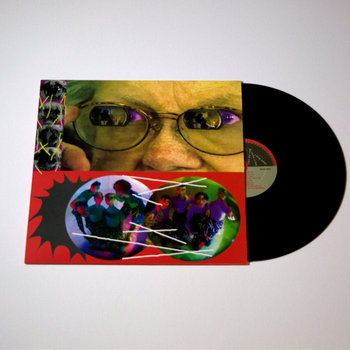 This is a band that I've been secretly in love with from afar for a while. Again, it's the true, contemporary weirdo sound. I like music that you can tell that the artist had fun making it. I'd love to be in a backyard, at a barbeque, with this blasting over a P.A. system as the sun is going down: it'd be a beautiful scene. I can imagine the earth opening up, and giant ants with boots on getting down into it, or something.
Merch for this release:
Vinyl LP
What a great band! Smoke Bellow is just a good, fun, beautiful band. The members live in Baltimore and are studiomates of mine. I have a lot of fond memories of seeing them live, and ISOLATION 3000 puts me back into a summer in Baltimore a few years ago, and it's just chill. I like to listen to a wide range of music, and It's nice sometimes to put on something relaxing with a quiet rhythm that pushes it along.
Now, this is the exact opposite of [a record like ISOLATION 3000]. I never used to be a lyrically-based listener; I listened mostly to texture, timbre, and rhythm. Slowly, in the past few years, I've gotten more into lyrics, and I feel Al Rogers Jr. is becoming one of my favorite Baltimore lyricist/MCs. I love putting this record on when I want something to capture my attention entirely. He has an artist statement on his Facebook page that I read when I was first getting into him, and it brought me in deeper. I always like when an artist states, in exact words, how they want to be thought of.
Merch for this release:
Vinyl LP, T-Shirt/Shirt, Vinyl, Cassette
This is one of my favorite electronic records of the last few years. Alex is a brilliant composer and engineer in his work—a master of modulation. He just doesn't get enough attention. When he moved to Baltimore, I got excited. I try and see Alex play live as much as possible. One track in particular on this record, "String Theories," I love. I love the artwork. I just love this record, that's it. To my knowledge, Alex is working on a new album now, which I'm excited about.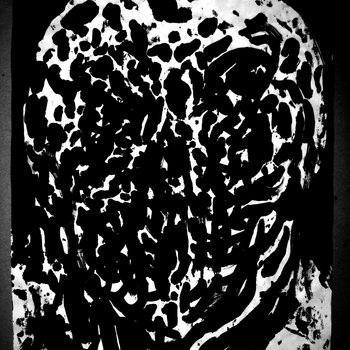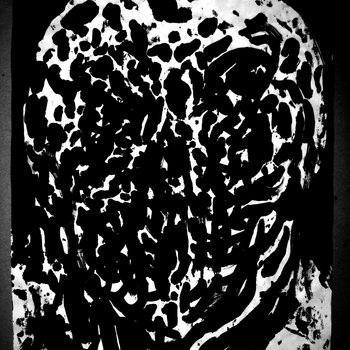 Cave Evil is a board game that I'm obsessed with, and online they have a website called Cave Evil Radio, which randomly plays songs from this collection. They also put out a tape of the greatest hits. When I saw this was on Bandcamp, I was stoked; I had my tape, but I didn't always have my cassette player in the room. They have another game called War Cult, which I also recommend. If you ever come across a copy of the game Cave Evil, you have to buy it. It's been sold out for years, and everyone I've ever played it with just loves it. It's so over the top in regards to how evil it is, that it becomes dorky and fun. I don't like a lot of dark stuff, but I love Mat Brinkman's art, who is one of the game designers. The game mechanic is super fun. After I heard about the radio station, I immediately fell in love with it. It's the perfect soundtrack to the perfect game.