BIG UPS
Big Ups: Power Trip Pick Their Favorite Bands on Bandcamp
By Michael Luis · February 24, 2017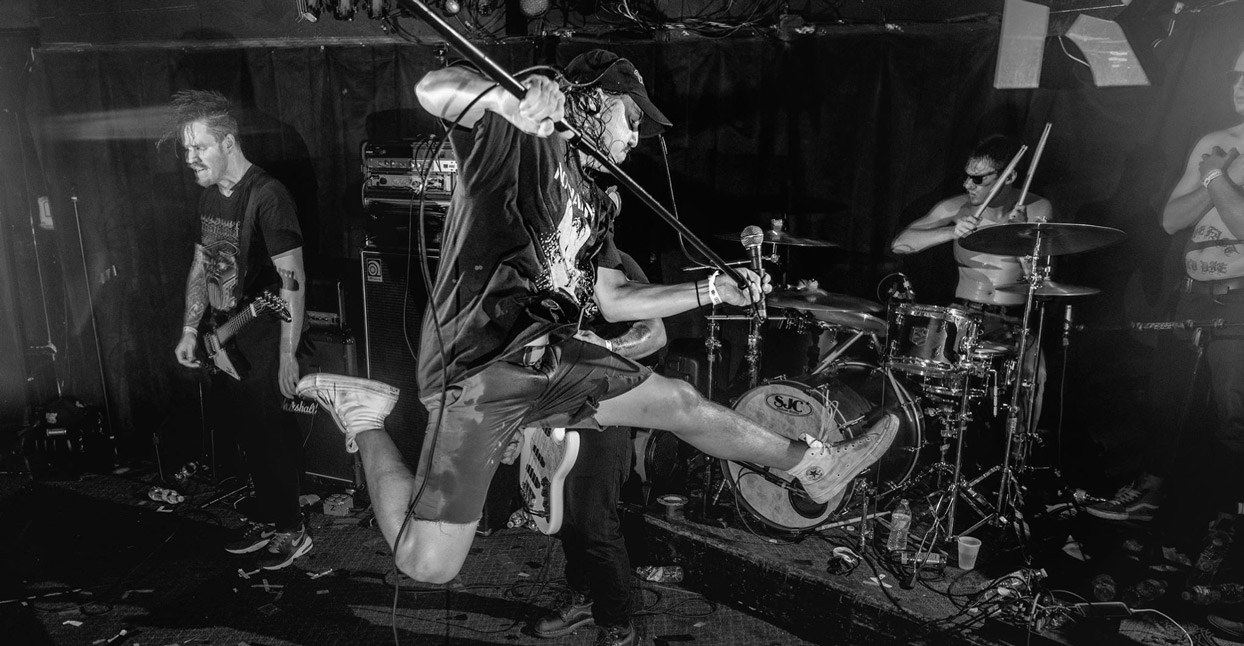 Perhaps the most chaotic, deranged, fear-for-your-damn-life concert I attended in 2016 was a Power Trip show. Maybe it was frontman Riley Gale's tortured screams, Chris Ulsh's hyper-speed drumming, or the band's dueling guitars and their doomsday-siren squeals, but the Texas thrashers transformed an audience of otherwise well-adjusted punks and metalheads into a force of nature, hell-bent on a destructive path that would make a Florida hurricane seem like a spring breeze. To put things more succinctly: people lose their fucking shit at Power Trip shows.
Despite this, it's important to Ulsh that Power Trip performances remain welcoming to everybody. "I think you can still dance and mosh and be respectful of the people around you," he says. "It's just a matter of audience members realizing the space they take up. I find some people like being ignorant for the sake of being ignorant at shows and I think that's the stupidest fucking thing." Just as impressive as Power Trip's vicious live show is their ability to capture this energy in the studio, as evidenced by Nightmare Logic, their second LP on Southern Lord Records.
When you tour as relentlessly as Power Trip, discovering new bands on the road is inevitable. Ulsh, who also shreds his guitar and throat in the excellent Mammoth Grinder, employs several other methods to finf new music. "There are certain record labels that I follow," he explains. "Especially for metal stuff. I'll subscribe to newsletters and stuff like that. I just think that that's the easiest way for me." Ulsh kept it fresh when tasked with picking his favorite Bandcamp artists, choosing acts he had recently listened to or saw live.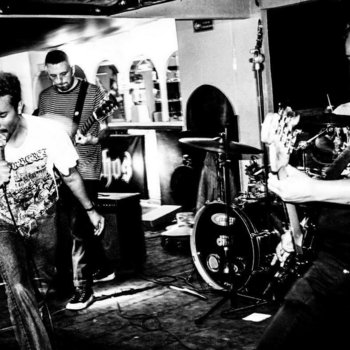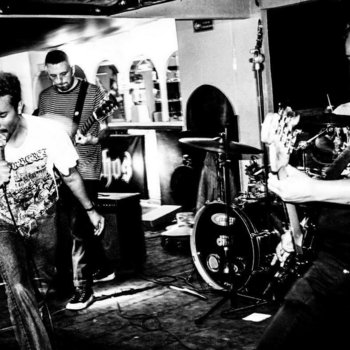 I saw them a couple days ago in Austin and they blew me away. I checked out the tape that they had with them, and it was just ripping hardcore punk right down my alley. They reminded me of the noisier, heavier punk bands that have come out of Spain in the last five years covering Boston hardcore, or something. I think they use the delay on the vocals very tastefully too. It's easy to throw an effect on your voice and sound crazy, but it seems to me like they're using it as an instrument coupled with their vocal phrasing and not just as an effect.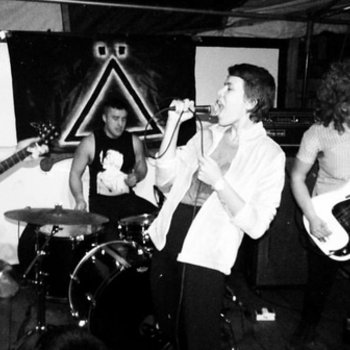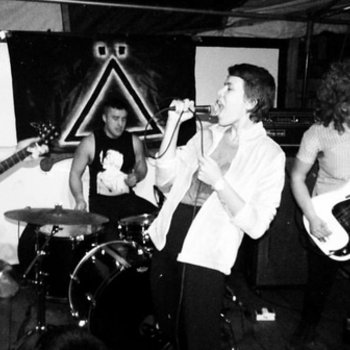 My only qualm with this band is that they don't have enough music for me to listen to. I heard about this band because they share members with a band called Mystic Inane from New Orleans who I thought were really good. Patsy played a festival in Austin about a year ago, and I had heard them a little bit but never seen them, and the live show is what brought me in. The songwriting is really good. It makes me think of classic '77 punk, but maybe sped up and adapted to the ADD-ridden world of contemporary punk music, if that makes any sense. It's always getting stuck in my head.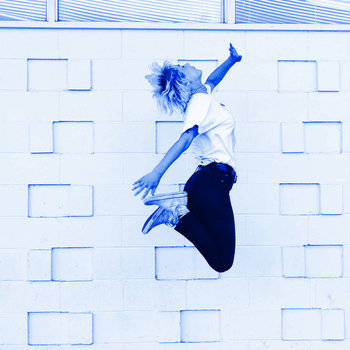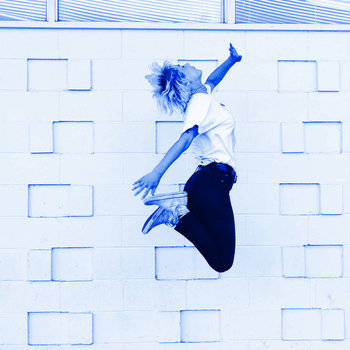 Merch for this release:
Vinyl LP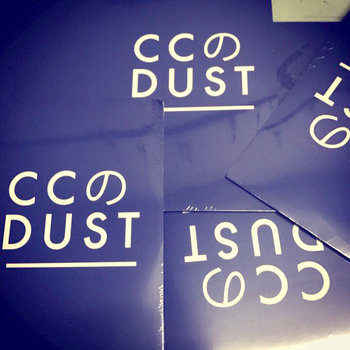 I don't know a lot about CC Dust, because it seemed like after Vexx (CC Dust vocalist Mary Jane Dunphe's previous band) broke up, CC Dust popped up just as quick as they went away. They broke up maybe a few months ago as far as I know. That record kind of came out of nowhere. "Never Going to Die" is the [song] that pulled me in. I like that it's simple and repetitive synth-pop, but Mary Jane's voice is so big. It's really catchy, but the record kind of gets moodier as it goes on. It's sad they're not a band anymore, but I'm curious to see what she does next. I've always liked her vocal style.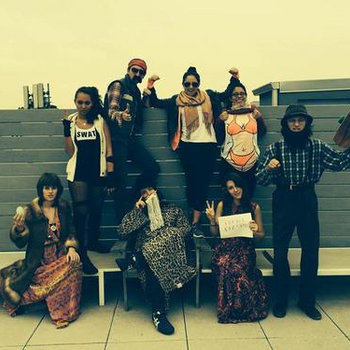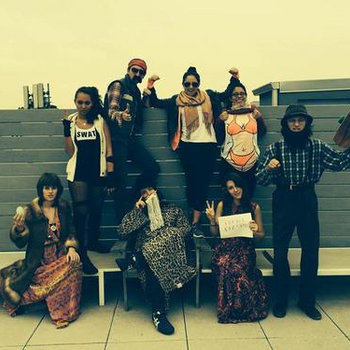 Merch for this release:
Vinyl LP, Compact Disc (CD)
I think my friend Timmy posted something about her on Facebook and I checked it out. I ended up buying all of her music and I bought two copies of each thing, because I thought my mom would like it too. I gave it to my mom for Christmas [laughs].  I listen to Julie Byrne a lot when I'm on tour trying to go to sleep and fantasizing about quitting all of my bands and living on a boat or something. It's definitely beautiful and very calming. I don't know if she recorded her new record this way, but a lot of the old stuff that I had been listening to sounds like a bedroom recording. In that way, I think her music is very simple and relaxing, but at the same time, her songwriting is complex and she's an incredibly talented guitar-player.
So, I grew up in Houston and Sexpill is a band that makes me very proud to be from Houston. There has been a huge DIY-punk resurgence in Houston after I moved away, especially among the younger crowd, and I think it has a lot to do with past and present members of Sexpill. They write great songs and worship some of the best kind of Japanese punk in a way that I feel only Houston could. It's gritty and dirty and I think it still sounds original despite the amount of bands that try and rip off that style. And who else makes a Christmas noise-punk tape? [laughs]
Merch for this release:
Cassette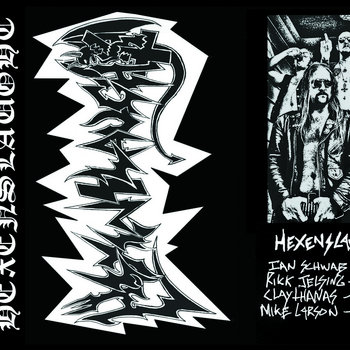 I listened to this demo a ton since it came out last year. They formed in the ashes of this band I used to follow called Warpvomit from Seattle. My friend Dave, who runs the record label 20 Buck Spin, told me about Warpvomit when they were just starting, and I had been following them for a few years when they broke up. Then they started Hexenslaught which sounds a bit different and reminds me a lot of early Morbid Angel demos that are really noisy and raw. I like the production. Everything is blown-out and turned up all the way. Their bassist/vocalist recently passed away, but it looks like they decided to keep the band going with new members, so I'm glad they're going to continue to make music. I look forward to hearing what they do next.
—Michael Luis