BIG UPS
Big Ups: Julien Baker Picks Her Favorite Bandcamp Bands
By Laura Studarus · June 17, 2016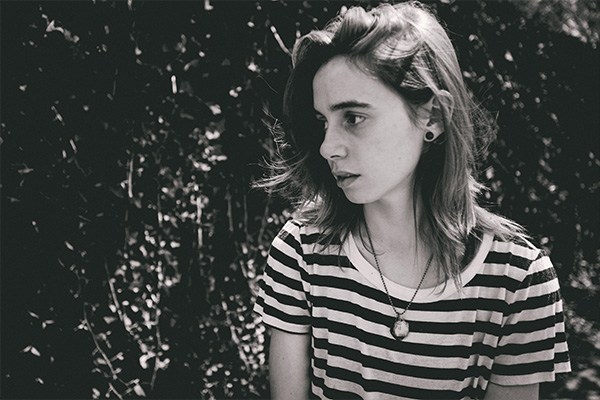 photo by Jake Cunningham
"You pay it forward. When you hook someone else up with a show, the next time you come through their city, they hook you up."—Julien Baker
Recently, Julien Baker had an epiphany. The majority of her favorite musicians—no, make that her favorite people—come from within her close-knit DIY community.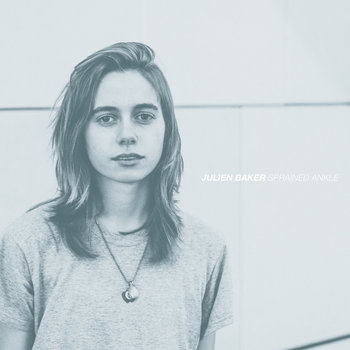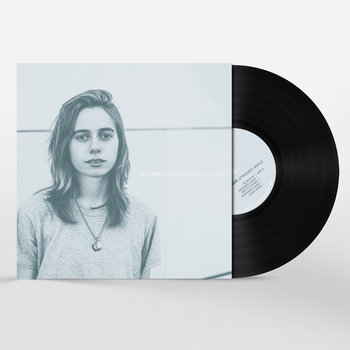 .
00:10 / 00:58
Merch for this release:
Compact Disc (CD), Vinyl LP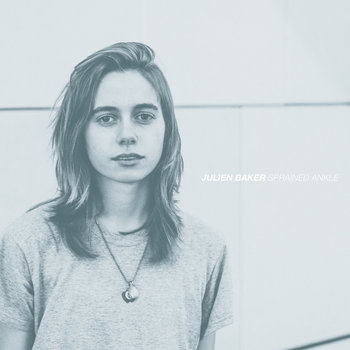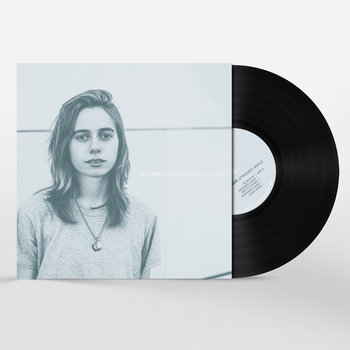 "We were sitting on the front lawn outside our show at SXSW, and what occurred to me was the analogy of a crossword puzzle," explains the Sprained Ankle singer-songwriter. "All of us could say, 'Oh you hooked that dude up with a show? He crashed at my house.' Or, their band recorded with this guy and they share members with this other band. It was like a big family. That's the only word I can think of. It sounds super hippy-dippy, but I don't care because it rules. There's this mythos that the scene is really competitive and everyone is out to get theirs, and it's a total damn lie. People are out to help each other."
When it came time to launch Big Ups, a feature in which we ask artists on Bandcamp to recommend other artists on Bandcamp, it was only natural we'd start with Baker. She selected five wildly divergent bands from the community—four of which she and her band Forrister have performed with. (The lone holdout is Our Lady—but Baker says they're trying to rectify that.)

photo by Jake Cunningham
"There are bands that I love, because they're a particular certain thing," she explains. "[Our Lady are] a hardcore band à la all hardcore bands, and they perfectly execute what I want when I go to a hardcore show. Sometimes that's what fans want. They want the expected and the familiar. But all of these bands surprise and challenge their audience to expand their idea of what they like."
VAS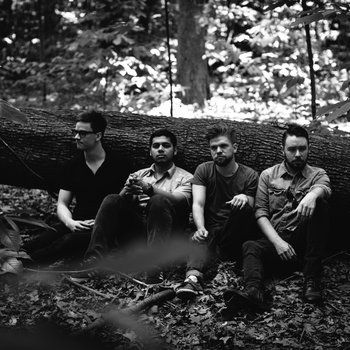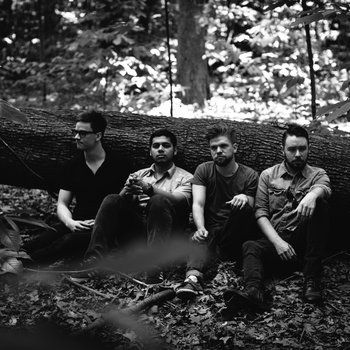 What I love about VAS is that they're not easily slotted into any genre, which is what makes them unique and fun to listen to. They have this very epic pop, Imagine Dragons-type feel, but it's executed so well. They're incredible showmen and songwriters. "Soda Pop" is the song I'm most familiar with, since that's the one they've been playing the longest. At VAS shows, it's the one that everyone dances to. That hook is so great: "Your love goes down like soda pop."
It's really emotional, because I know they worked hard on it. They're connected with the Visible School, which is this offbeat music college, and they recorded the album using free studio time. The artist who did the cover is a local Memphis artist. Basically, the only thing they paid for was making physical copies. It was all a very community-driven endeavor. Now, it's up on Bandcamp. They've always been one of those 'pay-what-you-can' bands, but when you see someone like that succeeding in such an honest way, it makes you excited to give them money. You know it's going straight back into their creative process.
JANK
.
00:10 / 00:58
I ran into Julia Steiner from Ratboys at one of the SXSW unofficial house shows. And she said, 'Oh are you sticking around to see JANK's set?' I said I'd never heard of them. Then three people around me stopped what they were talking about and said, 'You have to stay for JANK.' I'm so glad I did. I was blown away by their live set and the energy. Song after song after song, barely any talking—they just played straight through. I was jaw-on-the-floor. I looked up their Bandcamp on the way home. They're unsigned, they don't have anyone to distribute them, and they're giving away this incredible music for free! They play for nothing. They just love doing it, and the fact that they can give it away. That's the best type of band. They're so cool.
They have a song that sounds similar to a Title Fight song, and so the lyric is, 'This is a rip-off of a Title Fight song.' It's quirky and self-aware to say something like that, but also totally individualized. The song I like is the one that's like [sings] 'I was wondering if you would come over.' ["Caitlyn"—ed.] He's talking about playing Katamari Damacy, where you roll around and pick up stuff. What a crazy lyric. It reminds me of that Courtney Barnett lyric, where she's talking about playing SimCity. Somehow, you're not put off by the fact she's talking about playing a video game. So here they are talking about playing Katamari Damacy and it's like, 'Who thinks to put that in a song?' I love that.
Our Lady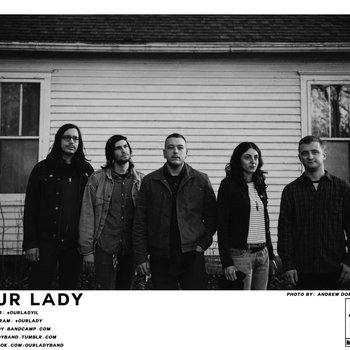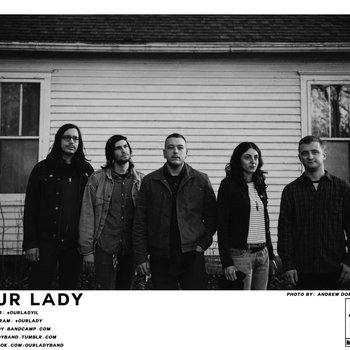 We've actually never played a show together, but I saw them at SXSW and they're so kind. I would email them and be like, 'Hey, we'll play anything, we'll play a living room, we'll play a basement, we'll play a church.' And they'd say, 'Hey, we're going to be out on tour, so we can't help you. But here's a list of people who can help you!' They were so accommodating. They didn't write us off. But that's how the DIY has to be. You pay it forward. When you hook someone else up with a show, the next time you come through their city, they hook you up. That's how I got to know all these awesome bands. No one knows about Our Lady, but they're the tightest thing ever. They sound like a mix of middle-era Brand New and Mewithoutyou and Sunny Day Real Estate. They're so great. And they have this female cellist that screams! It's so cool. I'm like, 'Why aren't you guys the biggest thing ever?'
Hodera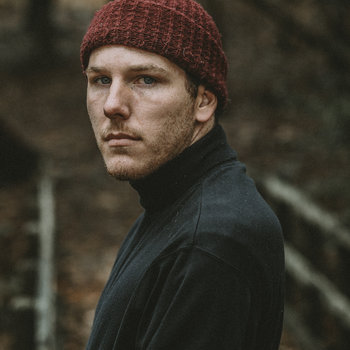 .
00:10 / 00:58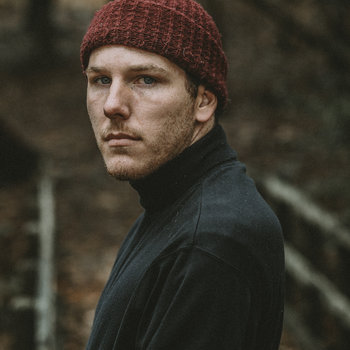 Three or four years ago, Hodera didn't have a place to play, so we set them up with a show at my church. It was in this strip mall. This empty space. We had church in the morning and I said, 'Can we use this empty space? I'll set up and do the sound.' So we hooked up Hodera with a show. I fell in love with their music. I feel like you don't get good Americana very often anymore. Everyone does a quirky screamo thing, or a pop-punk thing. It's kind of fragmented. But it's a very ballsy move to just do rock. Not alt-rock, not post-rock. Just rock. That's what Hodera pulls off so well.
United by Birdcalls is just astonishingly well put together. I hooked him up with a show three years ago and he performed for 10 people. But he performed as if it was a sold-out show. When I saw him at SXSW, it was a packed room, and he performed the same way. He always leaves it all out there. I respect that so much. You know when you first listen to a record and you have your immediate favorites? And then you sit on it for a little while and it changes. My first favorite was the single "Feel Better," because I just love the line 'Why can't I feel better?' That frustration of trying to be better for another person. He's describing the exhaustion of trying to be better, and if I could find someone who's haunted by the same things I am, then we could talk for hours until we both feel better. I love that one lyrically. When I saw them live, they played "Breathe Easy," and it was so loud. I stuck my fists in the air like a goober. I didn't know how else to respond. It just rocked so hard. They had these big giant lights that they controlled. They didn't have a lighting guy; he just put a switch next to his pedal board and controlled the lights with his feet. It was so cool. They do everything. If they want something done, they just do it themselves.
Ratboys
Merch for this release:
Vinyl LP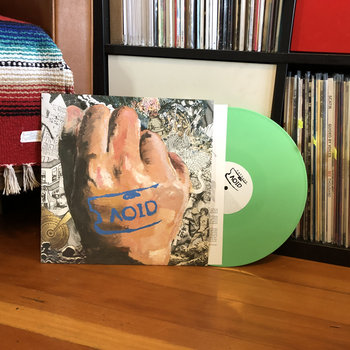 They're—a word that gets thrown around a lot in this scene—'twinkly.' They have these complex guitar parts and very piercing guitars and riffs. You can tell that Ratboys grew out of screamo house show music culture. They have little vestiges of that. But they also have a very matured alt, almost country sound. There's definitely some folk thrown in there. But Julia's voice takes on this Best Coast, art-rock quality. She was telling me about how she loves Jeff Tweedy. We ended up talking about that for a while, because damn, I love Wilco so much. Yankee Hotel Foxtrot is an alt-country record, and I see that same experimental vibe in Ratboys. And I love it so much. Watching them perform is just insane. They'll have one song that's a vibey, low dynamic song, and close with one that's just feedback and chaos. They were engaging with the audience so much. You could tell the crowd was perpetually surprised by what was happening—just like I was when I listened to this record the first time. There's a lot going on, and I love it.
—Laura Studarus