BIG UPS
Big Ups: Drew McDowall On His Top Five Recent Musical Discoveries
By Ned Raggett · September 24, 2018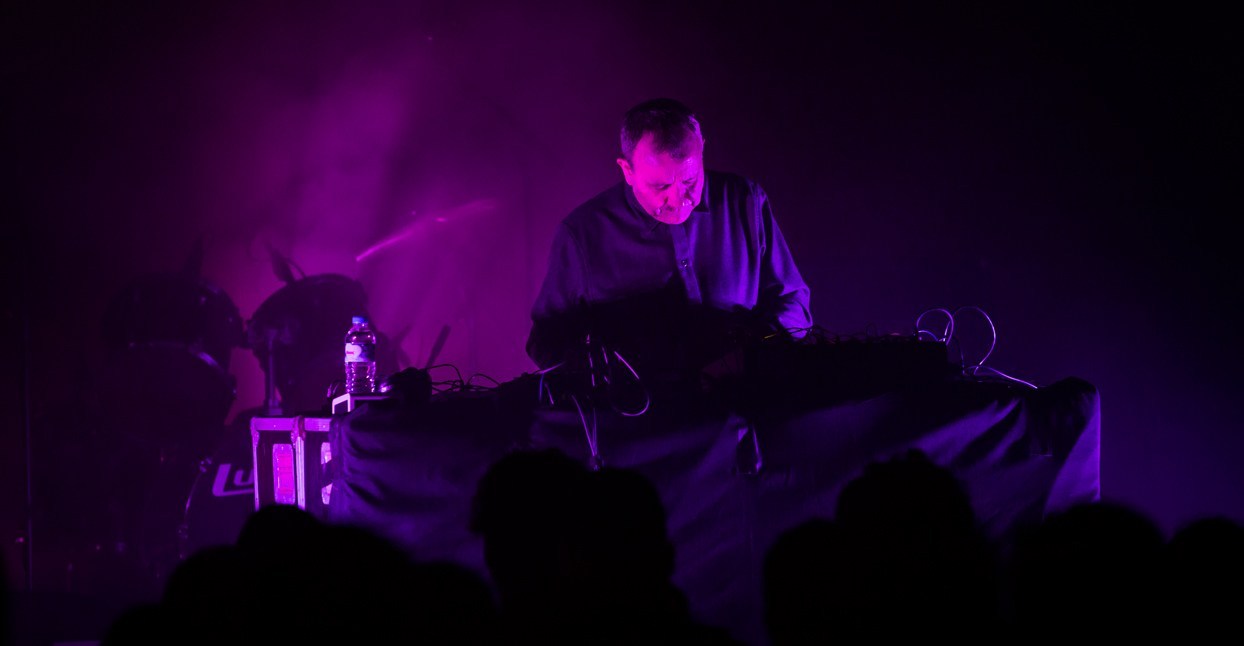 "There's an essay by Jonathan Lethem called 'The Ecstasy of Influence' that I really love, based on the idea that we're constantly influenced by everything that other people are doing. That's the heart of what you're immersed in, but also it's a fine line and a very delicate balancing act."
That's veteran experimental electronic musician Drew McDowall, on the choreography of influence: the endless tug of war between homage and ingenuity he's grown accustomed to navigating as both an artist and as an label owner. "When you used the word 'conversation,'" says McDowell, in response to a comment about the way artists interact with each others' work, "I think you hit the nail on the head there. None of us create music in a vacuum."
McDowall's latest effort, the newly released The Third Helix, shows that said balancing act continues to be one McDowall succeeds at well. Both in the context of his own creative past—most famously in the years when he was a key member of Coil, along with the founding duo of Peter Christopherson and John Balance—as well as in the context of a host of genres, from avant-garde jazz to bleeding edge hip-hop, The Third Helix thoroughly delivers. The almost majestic opening track "Rhizome" leads into a series of compositions that explore spaces at once murmuring and aggressive, a continual consideration of electronic tensions that, for all the years of McDowall's work, feel like a fresh start.
"When I made this record," McDowall reflects, "I just stopped listening to other peoples' records, because I'm so easily influenced. I don't want to try and replicate something someone else has done, it's not interesting. But I love the process where those influences sneak in, under your defenses! It took a couple of months. I pretty much put myself on lockdown. I knew I'd be vulnerable where I'd hear something and go, 'Oh fuck yeah, I want to do something and take that!'"
For this edition of Big Ups, McDowall selected five recent favorite albums from younger artists to showcase, a sampling of acts quite literally from around the world, and not beholden to one specific sound. McDowall energetically talks about each release with the enthusasiam of someone whose made new discoveries.
"They're very coherent, each of those records," McDowall says at one point during the discussion of the albums in question. "I think that's actually really important, especially now more than ever because of the fragmented nature of listening. We can just pick and choose tracks to download, so it's wonderful to get a record that's a cohesive whole."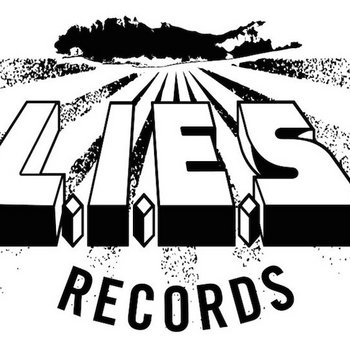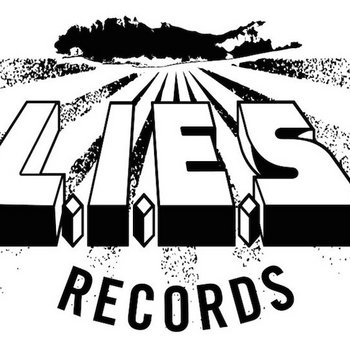 Merch for this release:
Vinyl LP
Cienfuegos is one person, his name's Alex Suarez. I got the digital version of their record a few months before it came out because he's a friend. Living in New York's incredible, I love it. Sometimes it gets a little overwhelming—it's expensive, it's very loud—and I'm like, 'I'd like to live somewhere else!' But then there's people like Cienfuegos doing the work that he does, and I'm like, 'Oh yeah, that's why I live in New York!' I can be exposed to this stuff on a regular basis.
I love that he takes these different idioms—he's Cuban, and he takes these industrial things, these Cuban rhythms, noise elements, techno elements—and he disintegrates them, dissolves them and then reconstitutes them in different hybrid combinations. Some of the tones that he gets, like on 'Simbiotico,' starts with this weird mutated bass drum, and it's like nothing I've ever heard before. It's one of those things that makes you get up and jump around!
She's Canadian, Rita Mikhael. She has a label called Summer Isle, which she's released a bunch of stuff on, but this record is on Bank. Just really incredible, grinding, certainly industrial-type rhythms. The track 'Glass Wing' definitely sounds like dubstep, and it has some dream pop vocals coming in. It has this wonderful evanescent quality where you're trying to grasp a hold of it, and it feels like it's slipping between your fingers. It's so rare! That's one of those that I had to sit on for a while and come back to when I stopped recording and then just listened to it nonstop. And it's a good LP to listen to at the gym as well!
This is a very, very recent discovery for me, just in the last couple of weeks. A Palestinian friend introduced me to Muqata'a's work. He's based in Ramallah, in the West Bank. My friend sent me a Boiler Room clip and she said, 'I think you'll like this!' and I lost my mind! I was running around and going 'Yeah yeah, I'm going to listen to it,' and I played three seconds of it and I was like, 'Oh, shit!' I sat down and just watched this video of people losing their minds to this guy playing live. He identifies as hip-hop, and that's the great thing about hip-hop or any genre now, everything is just so exploded.
Over the last couple of weeks, I've just been digging into his work. It's so joyful, ecstatic, experimental, so cut-up and fragmented. His rhythmic chops are just insane; he turns the ratcheting effect on the hi-hat and turns them into these buzzing drones. Really definitely one of the most interesting things that I've heard in a long time.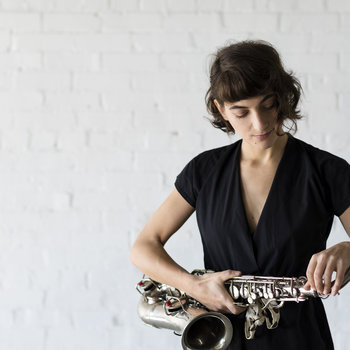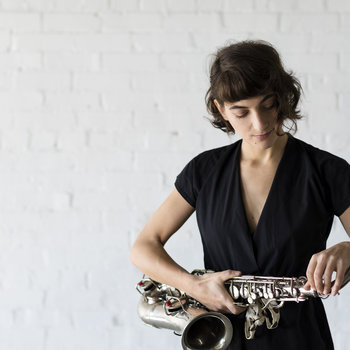 Merch for this release:
Vinyl LP, Compact Disc (CD), 2 x Vinyl LP
Isn't it wonderful, that record? And just the title alone! She's released a bunch of tapes on different noise labels, and I've seen her play a couple of times, tape sets, noise sets. For the release of this record, she asked me if I would play the release show at ISSUE Project Room in New York. It's an incredible space with marble walls. I hadn't heard this record, the live set was the first time I'd heard it. Her saxophone was just cascading off these marble walls, and I was like, 'That was really incredible, I wonder if the record's even going to come halfway to capturing the experience.'
And it does! She's someone who straddles both worlds, just as comfortable in the academic/art world, the conservatory, as she is in the DIY spaces. That record, those waves of alto sax, it's one of the most beautiful records I've heard in a long time. Right from the first track, 'Patterns for Alto,' it's so beautiful, those undulations that she has that really just absorb you. Like the finest drone music, it puts you in a timeless space.
Merch for this release:
Vinyl LP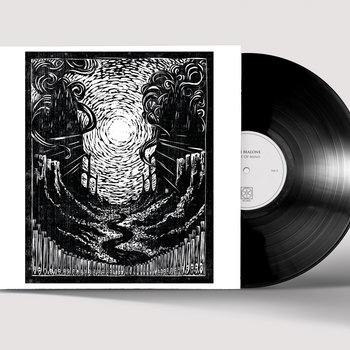 She's conservatory-trained, a compositionally unparalleled person. She's from Colorado, I think, but she's based in Stockholm. She works in so many different mediums; her whole work is worth checking out, from her organ work to this record, that has saxophone, trombone, bassoon, clarinet, the Buchla. To me, this is like the quintessential drone record. If someone wasn't really familiar with drone or maybe familiar with contemporary drone, let's say, and wanted to hear something, I would point them to this record and also to Lea's record as well. You're like, 'What am I hearing right now? Is that the overtones on the Buchla, or is that the overtones in the sax, the clarinet?' Just the way that they shift, those timbral shifts, are really stunning. It's one of those records that you can just get lost in, you can just stick it on and play it. I think I played it three times in a row one time! Like Lea, she's just as comfortable presenting her work in a DIY space—there's no pretension there, she's willing to get down and dirty!