BEST SOUL
The Best Soul on Bandcamp: September 2018
By Chaka V. Grier · October 16, 2018
Every month, we spotlight the best recently released soul albums on Bandcamp. From Sum's masterful fusion of jazz, funk, and hip-hop, to Allysha Joy's textured blend of spiritual poetry, these albums pull from a host of other genres while staying firmly rooted in R&B.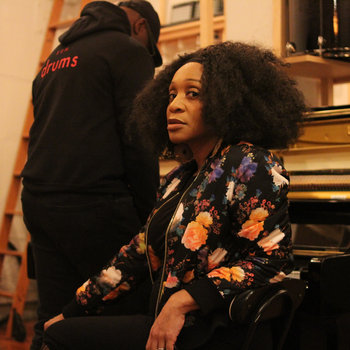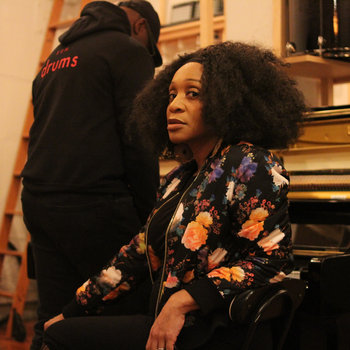 The debut album from Sum (pronounce "soom") is an electrifying fusion of jazz and soul. That's no surprise: The New York-based band is the passion project of drummer Steve Belvilus (who's worked with legendary singer Natalie Cole, among others), his band of talented jazz musicians and versatile vocalist/actress Patryce Williams.
Williams's voice is the star, moving from smooth soul singing to jazz scatting, giving each track pizzazz and vibrancy. Williams's power is matched by a superb live band, with trumpets, saxophone, keys, flutes, and drums coming together to make a joyful noise. Whether the ecstatic tropical intro "Welcome to SUM," the inspirational "Test the Waters," or the hip-hop-meets-the Manhattan Transfer track "Funk Hip Nasty," every song both uplifts and envelopes the listener.
Merch for this release:
Compact Disc (CD)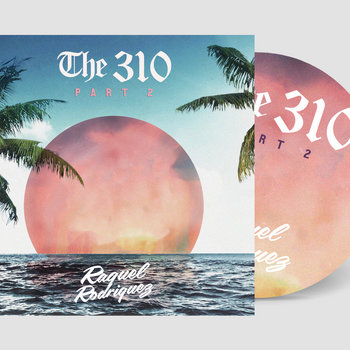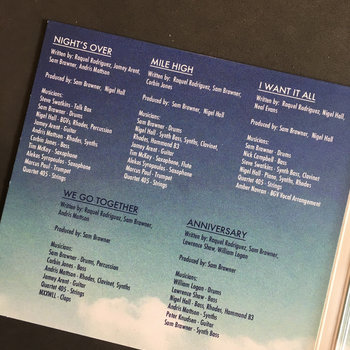 The 310, Pt. 2, the newest album from Los Angeles native Raquel Rodriguez, is a journey through '70s funk, '80s synths, and '90s R&B. Clearly influenced by icons like Chaka Khan, Prince, and Stevie Wonder, album standout "We Go Together" showcases Rodriguez's ability to carry a song with her voice alone. The 310, Pt. 2 also reflects Rodriguez's talent as a songwriter: she tackles real-life experiences and emotions without straining to sound overly profound or poetic. "I Want It All" tackles the internal conflict of creative people: how do you focus all the passion burning inside without missing out on other opportunities? It's one of many tracks that prove that Rodriguez is focusing her own energy in exactly the right places.
Merch for this release:
Compact Disc (CD)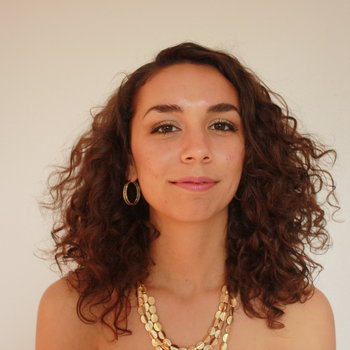 Camila Helen Woodman's EP Forever Gone is truly a one-woman show. The Quebec native wrote, sang, and played the piano on all five tracks, and each is given the space to breathe and move within the pared-back arrangements. The joy in Woodman's voice is palpable, and the album's quiet, contemplative approach is a study in confidence—it takes courage to let your lyrics, keys, and voice stand alone, without the support of a live band filling in the gaps. When the world feels loud, these are songs that highlight the splendor of quiet moments, intimacy, and reflection.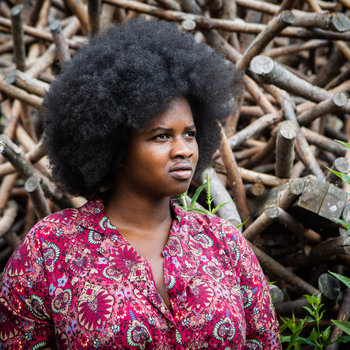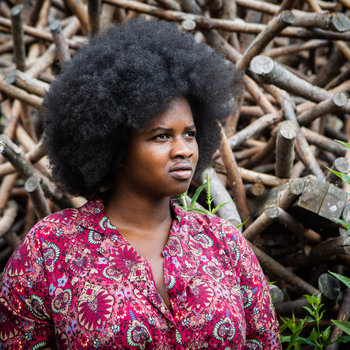 Like many of us, singer-songwriter Ineza lives in a world where she feels othered; it's an experience she shares frankly on her debut, Where Are You From. A jazz vocal graduate from the prominent Trinity Laban Conservatoire of Music and Dance, the Rwanda-born Belgian jazz singer—now based in London—has a lilting voice that is informed and enriched by her diverse background. But while that background serves her music well, her upbringing has also presented its share of trauma. On her album page, Ineza says Where Are You From explores "identity, loss, healing, and the ongoing process of finding your true self and place in the world." Her honesty is often raw: "Some wounds can't be healed in time / When people don't claim you back," she sings on "When People Don't Claim You Back." It's also sad: "Over the hill is the place where I am from / But I will never understand my people's song," she sings on "The Hill," "I walk alone / Never heard my people's drums." But while her lyrics can be mournful, they're balanced by a beautiful band whose full, bright, and warm sound suggests better times await.
Monielle x Jakspin
MxJ 
Philadelphia soul has been influential in pushing the music forward since its rise in the 1960s. Decades later, modern singers like Jill Scott proved that classic sound was capable of evolution. Now, the latest release from Philadelphia label Sunday Recreation Music proves the city's sound is still in fine form. The artwork for Monielle and Jakspin's three-track EP proudly displays the words "throwback jams," but the songs themselves are anything but retro. Monielle's elegant vocals would have sounded right at home in the '90s R&B scene, but the lush arrangements on MxJ are as luxuriant as they are contemporary.
Merch for this release:
Vinyl LP, Compact Disc (CD)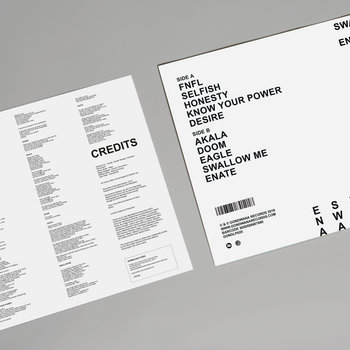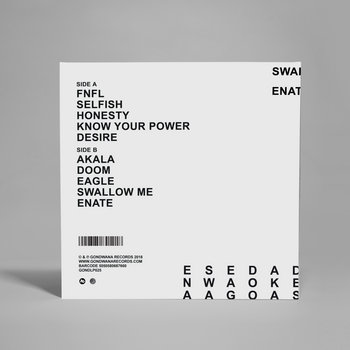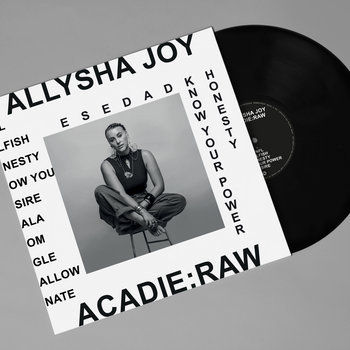 American soul music has influenced artists all over the world, and Australian native Allysha Joy is a stunning example of its world-conquering impact. A member of the Melbourne hip-hop collective 30/70, Acadie: Raw marks her solo debut, and it's a star-making turn.
"As a performer I look to people that present their genuine self on stage, reaching for something beyond the present moment, beyond themselves, being a vessel for something greater," says the singer, pianist, writer, producer, and poet on her album page. "I always try to take the audience on a journey." From the spoken word ear-candy of "Honesty" to the frenzied "Know Your Power," the journey Joy takes on Acadie moves from peak to peak. This is an artist in control of her expressive powers, whether it's her husky vocals, her lyrics that speak of self-realization, or her wild, unruly arrangements that incorporate African instruments and jazz rhythms. With a clear understanding of what she is saying—and the creative firepower to carry her message—Joy has crafted a debut that promises great things to come.