BEST SOUL
The Best Soul on Bandcamp: May 2021
By Natelegé Whaley · June 07, 2021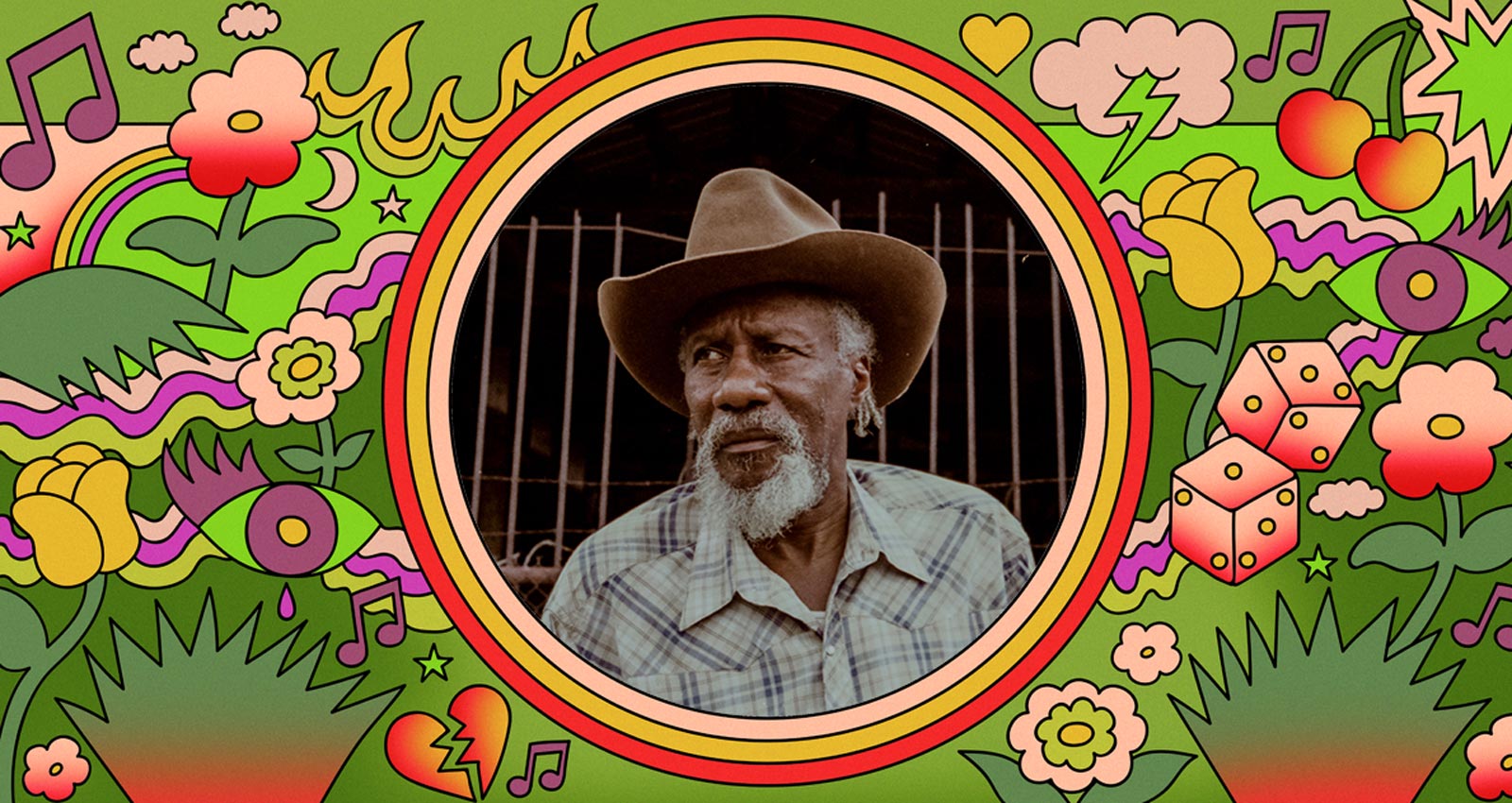 This month, we feature soul gems that explore love in many forms—from Contour's emotional unfolding on Love Suite to the deep dive inward on Stoney Creation's if it resonates.. All of these projects embrace unique styles of soul and R&B, but vulnerability and authentic storytelling tie them together.
Merch for this release:
Cassette, T-Shirt/Apparel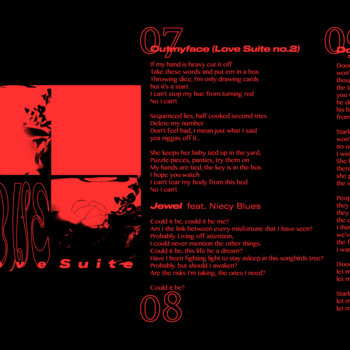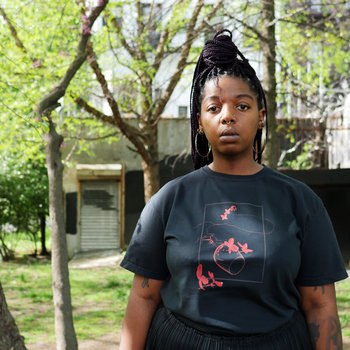 Love Suite is an intimate exhibition of the heart, with each song displaying works concretizing an array of romantic memories. South Carolina vocalist and producer Contour's experimental dark hip-hop and soul productions meet songwriting that wrings out a spectrum of relationship ups and downs. On "Love Suite no. 1," Contour's voice drowns under a tranquil beat as he sings of the beauty of his admirer's skin, voice, and touch. "Song For Me," allows a clear recording of his lower register and a wish to fulfill his significant other's desires: "I just wanna be what's in your eyes." On the contemplative "Labor Of," he's losing grip on a connection's future. "Is the look in my eyes dangerous/ Or do the years dress up and play magician/ Revealing lions in cages," he laments. His vivid imagination and gut-punching wordplay makes him a natural successor of James Blake, Sampha, and Frank Ocean. Love Suite is the epitome of modern nocturnal R&B and a new addition to the pantheon of concept albums for impassioned souls.
Merch for this release:
Cassette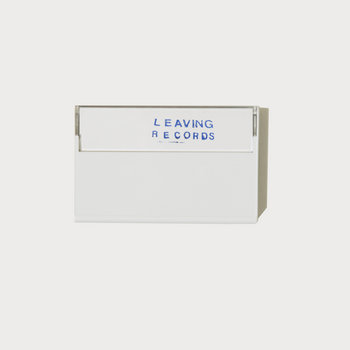 Of Compassion by Cincinnati-based singer and songwriter Muwosi is a short, soft, and sweet set of tunes that fuse contemporary R&B, jazz, hip-hop, and electronic music. "Frozen Blueberries" is a dreamy ode to intimate moments spent with good company, so pleasurable she requests more time. "Stay with me/ Lock the door/ Take away the key," she sings with airy, light vocals. "A Song for Someone" is a breezy serenade about closeness and butterflies. For "Something to Eat," Muwosi departs from singing about love to observing hunger from different perspectives. In the first verse, she tells the story of a homeless man forgotten about because "We too busy focused on what we got going on." In the second verse, she views "the lavish" and sincerely wonders, "Why can't that be me/ Me and my friends in the community." Though Of Compassion is a brief offering, Muwosi brings a solid sampling with depth, leaving us wondering what else she and collaborators Lionmilk and Swarvy have up their sleeves.
Merch for this release:
Vinyl LP, Compact Disc (CD)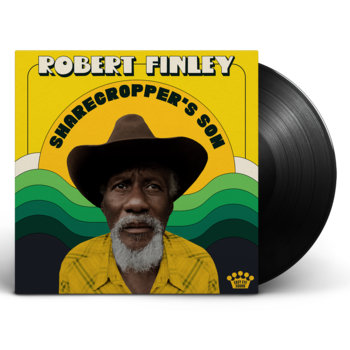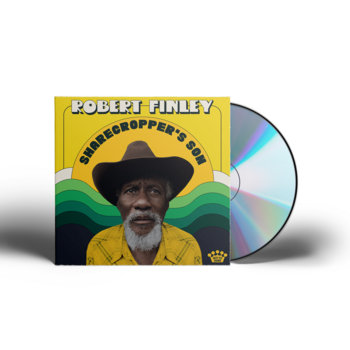 Louisiana-born Robert Finley's latest album is a pennant for the proud Southern countryman, full of rich autobiographical storytelling in the blues tradition. His muses are freedom, love, and self-sovereignty. The title track is an origin story painting a picture of his family's laborious and historically exploitative work as sharecroppers in cotton fields. "Out in the red hot sun/ Cause the work was never done/ Oh, sharecropper's son," he recounts. "Country Child" is an evocative tale exploring feelings of culture shock resulting from moving to the city and encountering the hustle and bustle conflicting with his "country ways." Finley wrestles with heartbreak on "Souled Out On You," but "Better Than I Treat Myself" shows he's not giving up until he finds loyalty. Knowing Finley's back story—he had his big break in music after going blind due to glaucoma—makes the inspirational cut "My Story" more meaningful. "I know that dreams do come true/ That's why I tell my story/ So you can start dreaming too," he sings. Finley's contentment and peace found by living his dream in the later years of his life have the power to rub off on listeners.
The possibilities for music birthed from fusions of modern African diasporic sounds are endless, and Brazilian duo Deekapz further proves this notion with Ensaio Sobre Você ("Essay About You"). The album possesses a delicious recipe of R&B, baile funk, trap, and dance, resulting in feel-good mid-tempo vibrations covering "all of the nuances of a modern-day relationship." The São Paulo duo stays true to their Brazilian roots, singing entirely in Brazilian Portuguese, but even non-speakers will find familiarity in the sound. "Hoje Tem" incorporates the chorus and melody of Destiny's Child's "Say My Name." The infectious boom and bounce on "Confesso," matched with silky vocals, have sunny rhythms deserving of the best festival speakers. The record closes out with the chill trap/R&B cut "Acabou," the perfect way to cement this modern audible stew.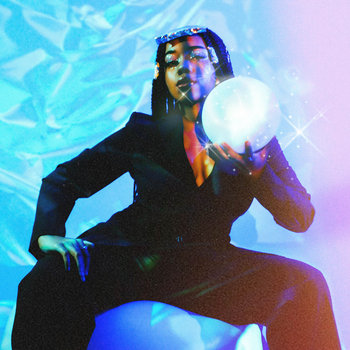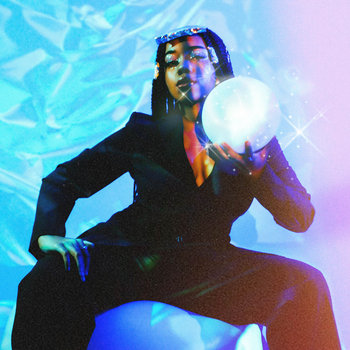 The first seconds of "Oracle," the introduction to if it resonates.., emanate dark serenity. At this moment, Oakland's own Stoney Creation sets us on a mystical voyage that begins with her "fighting demons" and leads to the singer finding peace—"I finally see myself (Preach) / Oh, what a beautiful thing to see"—on "Gateway." Along the way, she endures rough waters on "Overwhelmed" in getting back control over her mental state: "I feel overwhelmed, and that's just what it is/ My mental's tired/ Lacking fire/ And I just want to lay down." Here she finds an "aggressive pick-me-up" to release the rage from her frustrations. It's clear Stoney Creation is embracing all that it means to be human on this project. The relatable soul-searching, soundtracked by the gritty R&B and urban jazz, feels like floating under a starry night sky where chaos and clarity co-exist—a symbolic yin and yang.