BEST SOUL
The Best Soul on Bandcamp: June 2020
By Chaka V. Grier · July 07, 2020
From its birth, soul music embodied a desire for equality as much as it did the desire for love. That tradition continues today, with artists using their music to speak truth to power and to demand equality for BIPOC (Black, Indigenous, People of Color) and LGBTQ+ communities.
In light of that, this month's soul column is broken into two sections. The first features June's best releases; the second showcases albums by a handful of artists—both within and just outside soul—whose music offers a rallying cry for a more just world.
June's Best Soul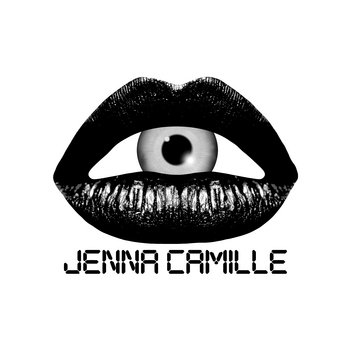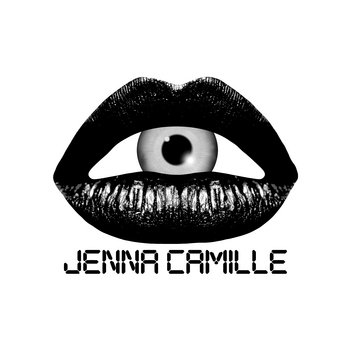 The Time is NOW opens with "State of the Nation," a track that samples the revolutionary voice of Sistah Soulja from a 1990 episode of the Phil Donahue Show, and that's built on a beat that cross-wires Janet Jackson with old-school hip-hop. Washington D.C. singer-songwriter, pianist, and producer Jenna Camille mixes unapologetic truths with powerful, surprising samples: "I Will Leave You" by John Handy is sampled on "My Country, My Love," and "Tombo/La Escuela/Tombo/The Last Goodbye" by Opa turns up on "The Time Is Now." These samples serve the songs, telling stories of rage, uplift, and pride. Camille describes the album as, "a celebration of blackness, hope and triumph. It is a call to action and a journey of love into the new age." This is a young, immensely talented artist whose music cannot be ignored.
The May murders of George Floyd and Breonna Taylor by the police galvanized protests and calls for change, igniting a collective mourning that crossed color lines and borders. For John Tyler, it inspired him to speak his truth. Not only does the EP address the trauma he's experienced at the hands of white supremacy, it also addresses the inter-cultural racism he's experienced due to the rich, dark melanin of his skin. From interweaving the iconic voice of writer/activist James Baldwin ("Who is the n—r?") in "Who's the N___!?," to the moving guest vocals of Abby T. and Joe Paradise on "More Love," Tyler educates and inspires the listener, illustrating why personal truths can be so enormously powerful.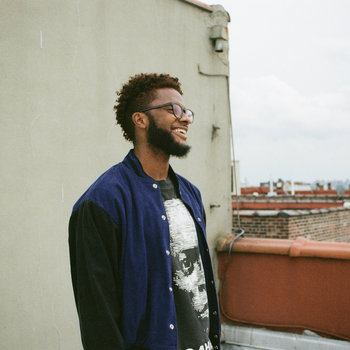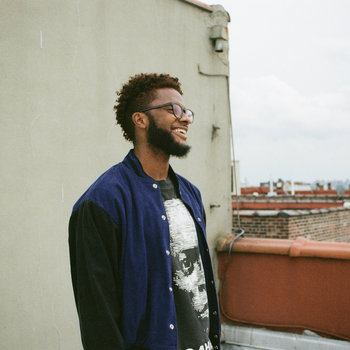 "This album is my black experience," sectiontoo says in the album notes for Cascade Effect. Beginning with a sparkling intro that declares "Black is Beautiful," Cascade Effect is a sprawling, thoughtful release that addresses frustration, tension, and hope. On "Now or Never," he sings about lovers having two different experiences in the world due to the different color of their skin. Proceeds from all sales of the album will be donated to "funds for George Floyd's family, Gianna Floyd, as well as Breonna Taylor and her family for the time being." Great music for an important cause.
There's a line in Ronnie Luxe's opening track "Chasing Peace" that will reverberate with a lot of listeners right now: "Thoughts like this keep creepin, peekin' in, and I feel anxious because it's comin' don't know when/ If I just have some patience I might get a win/ Need someone to comfort me." These moments of anxiety and uncertainty, and the desire for safety and love, Luxe captures effortlessly throughout her new EP, Rabbit Hole. Luxe's voice is vibrant, and Rabbit Hole offers a multi-faceted set of tracks that ruminate on relationships ("Love Calls"), budding attraction ("Bold"), and romantic frustrations ("Catch Me").
…And Other Important Artists to Know
Merch for this release:
Compact Disc (CD), Vinyl LP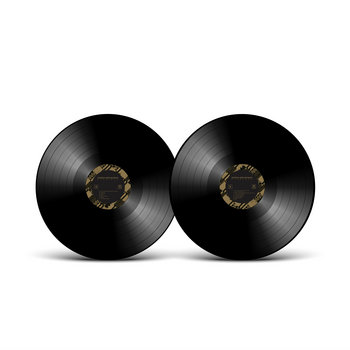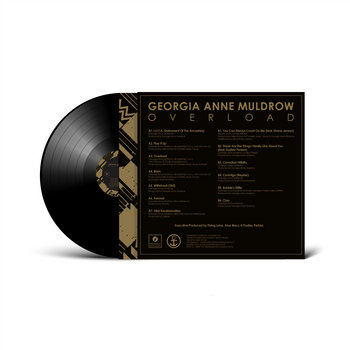 Since Georgia Anne Muldrow released Worthnothings in 2006, this musical adventurer has been using black music forms—jazz, soul, hip-hop, and others—to push the boundaries. But for all the different shapes her songs have taken, her message is always as bold as her sound. Her work touches the spectrum of Blackness in America and the diaspora—Erykah Badu credits Muldrow with introducing her to the word "woke" (which is now on the verge of being co-opted by performative allyship). Whether Muldrow is celebrating and sharing the beauty of Black love, spirituality and culture or naming and challenging oppressions, it is impossible to listen to any of her albums and not feel emboldened, joyful and, indeed, a bit more woke.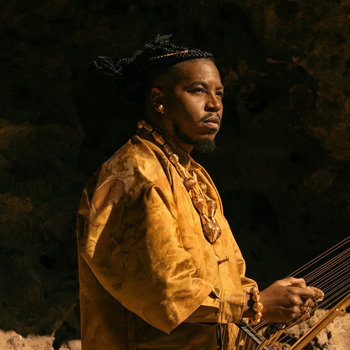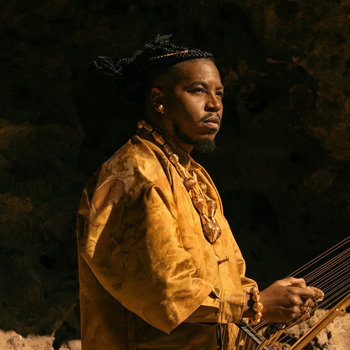 Merch for this release:
Poster/Print, Compact Disc (CD), 2 x Vinyl LP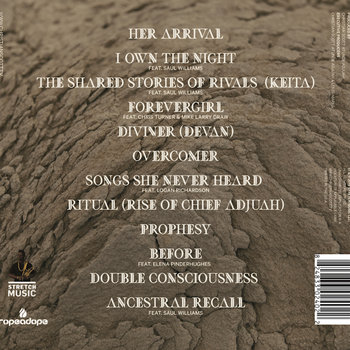 New Orleans' Christian Scott stepped on the scene as a young and talented trumpet player in 2006 with Rewind That. But since re-emerging as Christian Scott aTunde Adjuah, his music has possessed a fire and drive—so hypnotic and sensual that it can seduce you into hours of listening. While all of his work is a must hear, the albums beginning with 2017's Ruler Rebel, which tackle police violence, unrest, uprising, Black pride, love, and spirituality, are truly stunning.
Witch Prophet is a challenger, a storyteller, and a healer The recently released DNA Activation is a collection of songs that touch on her own family history, folklore from her Ethiopian/Eritrean heritage, and offer tales of the heart. On her 2018 debut, The Golden Octave, she tackled the toll anti-Blackness takes on the spirit ("Weight of the World"), and the undaunted Black spirit that sparkles and rises in spite of it ("Stars"). But what both albums do best is remind the Black diaspora, and anyone else lucky enough to be listening, that Black history, and Blackness itself, expands far beyond the constrictions of a racist narrative.
God Has Nothing to Do with This Leave Him Out of It is the latest take-no-prisoners release from rapper-producer Backxwash. Since her debut in 2018, Backxwash has been claiming space for Black Trans women in hip-hop. As protesters have taken to the streets for Black Lives Matter, so have a growing number of protestors shining the light on Trans Lives of Color. Her work is an important voice not only in that movement, but in hip-hop itself.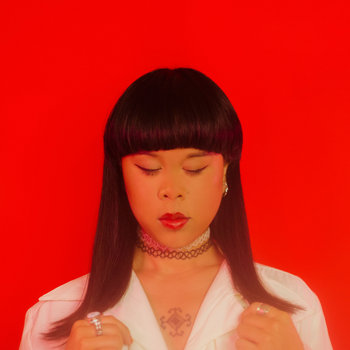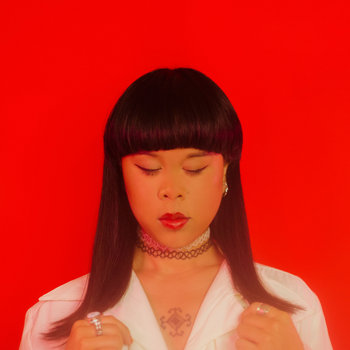 Kimmortal is a neo-soul provocateur. The singer/MC uses their deliciously soulful voice to challenge identity and racist ideologies, as well as to celebrate the power of community, allyship, and romantic love. While bringing the FilipinX diasporic experience to the mic and to vinyl, Kimmortal uses their life off the stage—as an activist and artist—to push forward the themes of love and pride in the face of—and beyond—oppression.
Merch for this release:
Compact Disc (CD), Vinyl LP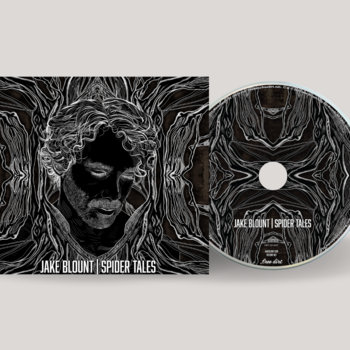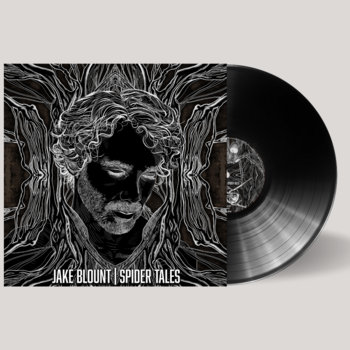 Jake Blount's mere presence in the folk world challenges what it means to make folk or "old time" music. The African-American singer-songwriter has made waves with his cover of Leadbelly's "Where Did You Sleep Last Night," with his stunning exploration of "the intersection of black and queer history," as well as his reclamation of the contributions of Black artists to this distinctly American genre. He is an important musician, making music that illustrates the multiplicity of not only Blackness, but sound and human experience.
From The Average Savage, to Trapline, and their latest release Born Deadly, Yung Trybez and Young D of Snotty Nose Rez Kids have been speaking out about the Indigenous experience in Canada, a brutal and challenging reality under a colonial rule that is still being carried out today. Their undiluted rhymes have resonated far beyond their community. On Trapline the pair challenge hip-hop's misogyny by featuring a stunning group of ethnically diverse, female, and non-binary MC's on nearly every track. It remains an example of the rich quality a diversity of voices brings to collaborations in music and in life.