BEST SOUL
The Best Soul on Bandcamp: June 2018
By Chaka V. Grier · July 11, 2018
In a world full of gifted vocalists, being talented and unique can make the difference between being just one in the pack and standing out. June's wrap-up of standout soul releases boast singers that not only evoke joy and sadness, they make you feel less alone with songs that capture life's messy, emotional complexities.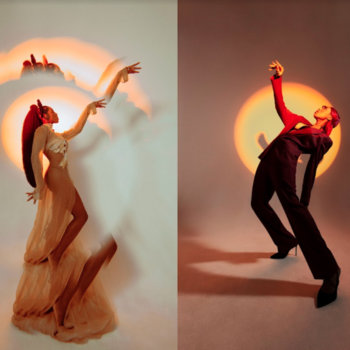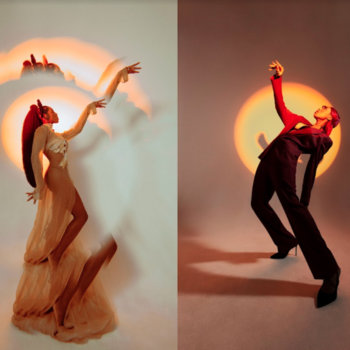 Sooner or later, most great songwriters learn that challenging times make for fantastic songs. Berlin-based vocalist K.Zia demonstrates this on Red, an EP that chronicles two years of "ups and downs, soul searching and discovering her place in the world as a young, black woman." Through deeply relatable lyrics, K.Zia captures fleeting emotions and intimate experiences authentically—"At times I love me/at times I can't," she shares on the acoustic stunner "E L L E," while trust before touch is seductively explored on "4C In the Wind" ("Someday I will let you touch my fro/But baby wait now/I just want to take my time.") Red's electronic, mid-tempo arrangements pair well with her unhurried, melodious vocals. A solid EP throughout, it's Red's steamy final track "Fantezi"—with its slow-burn passion—that's truly its biggest standout.  
Merch for this release:
USB Flash Drive
Only six months after releasing her debut album, Warmer When it Rains, Teters has followed it up with the EP Back to Brooklyn. It's emboldened by Teters's soulful swag and defiant lyrics that reckon with life's struggles, but it's love—and the lack of it—that's its biggest concern. Whether it's "Zero to a Hundred"s would-be lover that she now shuns, or her newly-in-love BFF whose suddenly MIA ("Day One") –making it one of the refreshingly rare songs that addresses the heartbreak that friendships can also cause—Teters celebrates the day-to-day grind of life in all its joys and inevitable wins and losses, sidestepping much of the triteness that usually comes with similar songs about finding yourself, moving on with life or "doing you." And while her sound is refreshingly modern, it's the two throwback jams—"Sundaze"s sing-song rap, and the funky groove of "Love Yoself"—where Teters shines the brightest.
Sometimes you hear an artist that sounds like they're simply making music for their own pleasure, and it makes their art deeply intriguing. Such is the case with Portland, Oregon's Angelica Pray, whose lo-fi, jamming-in-my-basement-with-my-recorder sound is one of the most entrancing listens of the month. And for those wondering if it's sparse, stripped down sound is intentional Pray's unpretentious album title, Cabin Recordings, essentially answers the question. Drawing from soul, folk, jazz and new-age lyricism, Pray takes listeners on an unusual 7-track journey.
Pray's voice is dramatically, and charmingly, imperfect, cracking, breaking and quivering throughout each song. Her free-flowing lyrics have a haphazard, impromptu spirituality about them: "I want to share in this Cathedral of light and its darkness," as she says on "Tiny Tiny Hooks." Real-world soundscape choices: sighs, water dripping in the bathtub, and squeaks of her guitar as she strums and plucks away in "Bathtub Ritual," all make Cabin Recordings a whimsical and personal soul release.
Merch for this release:
Compact Disc (CD)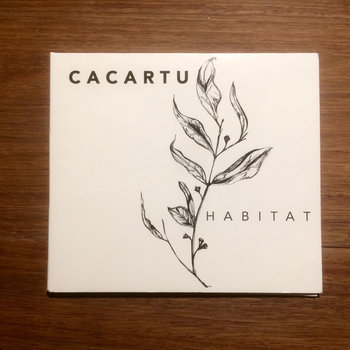 Habitat marks Cacartu's sophomore follow-up to their 2016 self-titled debut. Describing themselves as "a quaint neo-soul five-piece" Cacartu doesn't try to be big, bold or intense; instead the band draws from folk, blues, and psychedelic influences to create a steadfastly soothing sound that revels in its own sonic sweet spot. Its greatest strength is vocalist Kaitlyn Secker, whose light, pretty voice is at times very reminiscent of a mid-2000s Corinne Bailey Rae. Mellow and bluesy tracks such as "Yonge and Alone," psychedelic soul-folk "Cyclone," and the delicate, impressively gentle "I'm Not Looking" are all lovely and undemanding tracks that allow listeners to just sink in and let it all go.