BEST SOUL
The Best Soul on Bandcamp: January 2023
By Khalila Douze · February 03, 2023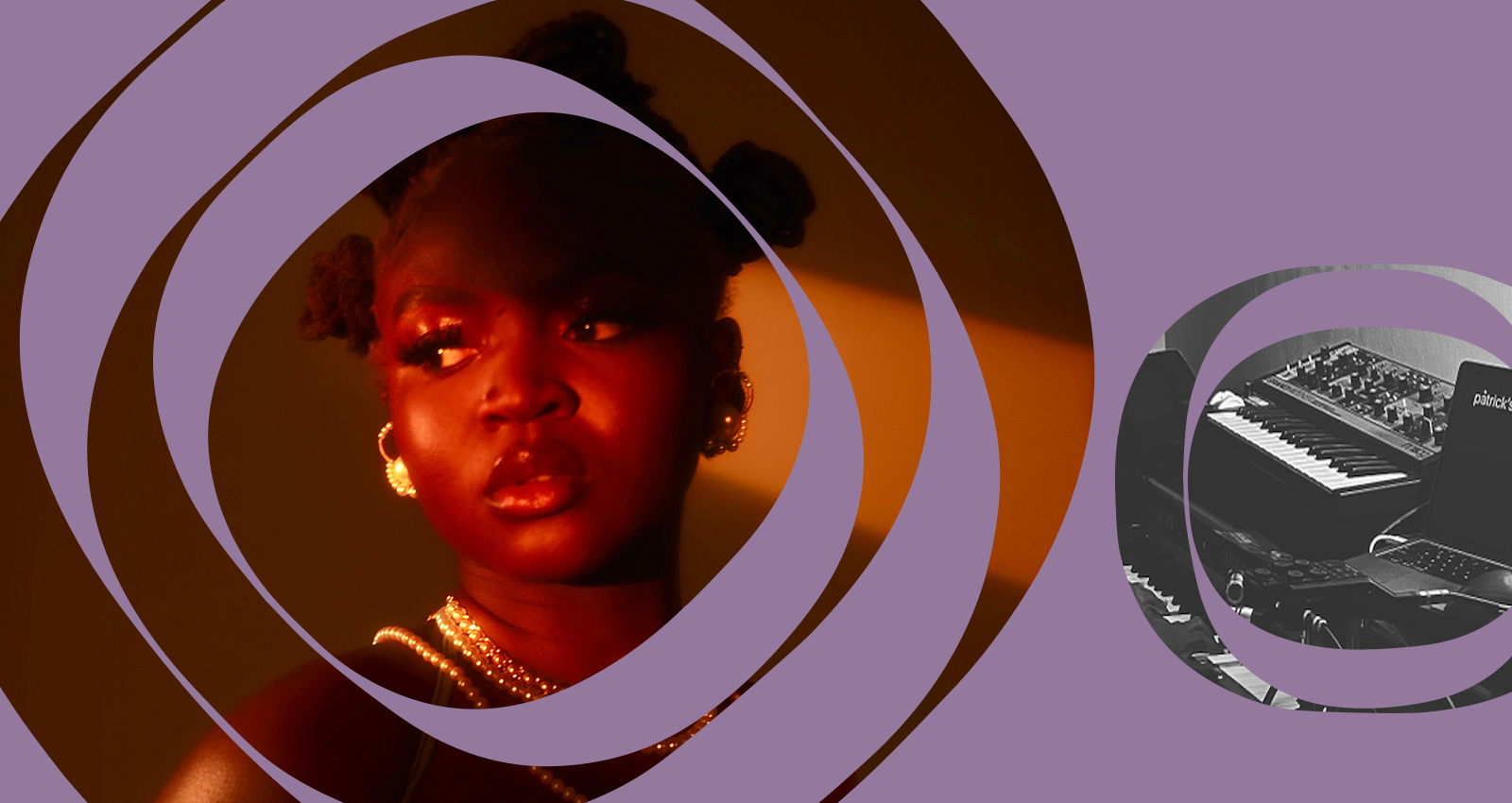 In this month's selections, artists channel the past in story and in sound, from Lizzie Berchie's deluxe edition of Under The Sun to Patrick Gregory Daniels's experimental Audible Imagery.
Last summer, East London singer-songwriter Lizzie Berchie delivered an impressive collection of jazzy, delicate, neo-soul tracks with her debut EP Under the Sun. This month, Berchie returned with its deluxe treatment, complete with three new acoustic tracks for "Pass Time," "Growth," and "Nsala," distilling them down to their melodic essence. With her magnificently undulating voice, Berchie's songs carry an effortless depth, emoting with ease. "I couldn't fall in love with you forever, I treasure my me time," Berchie sings alongside a potent verse from UK wordsmith Kofi Stone. "Let me grow, I'm on my way," she demands with angelic vocal precision and silky smooth runs on "Growth." Berchie's powerful vocals shine especially bright on "Nsala," where she evokes the painful narrative of an enslaved ancestor. Under the Sun's acoustic renderings underscore her capacity to stir the innermost corners of the soul with an undeniable voice.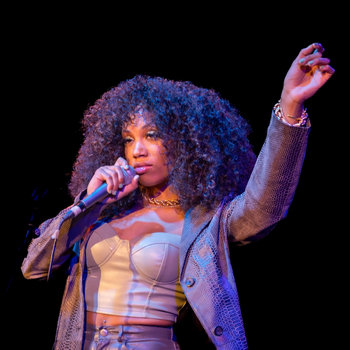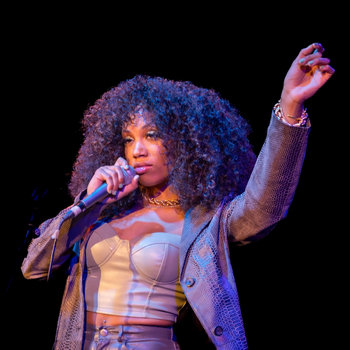 On her debut self-titled EP, Harlem native Nina Woods oozes an irresistible blend of turn-of-the-century R&B with groovy neo-soul. A trained violinist, Woods sounds mature beyond her catalog with the tellings of an ardent student. On "Simple," Woods's voice is smokey, her hook is catchy, and the production is icy cool. The end result is cinematic, prompting nostalgia for "simpler" times and recalling the best of Aaliyah, Mya, or Ashanti. "Not By Accident" finds Woods romancing over an eccentric beat: "You can't tell me it's an accident that we meet again, I think it's common sense," she sings. Moving and vulnerable, the ballad-esque "Try Again" is Woods at her most unique against fluttering piano keys and a moody drum beat. The 4-track EP closes with the aptly titled "Movin' On," leaving us with just a taste of her talent and a craving for more from Nina Woods.
Atlanta-based multi-instrumentalist Patrick Gregory Daniels was basically born to make music. Daniels's mother is a violinist, organist, and singer, his grandmother was a choir director, pianist, organist and singer, and other family members sang for Isaac Hayes and played in Motown's Ozone, as explained in his bio. On this month's 7-track offering Audible Imagery, Daniels flexes his skills in multiple mediums (he grew up playing the drums, trumpet, baritone and singing) effectively stretching the bounds of genre. The project's opener "One Door Closes" is a pure, delectable, ready-for-the-dancefloor house track. Choral voices on "Keep Pushing" reveal his musical roots in gospel while delightfully engaging a funky bassline and calming hi-hat rhythm. Daniels experiments further with a spacey, nearly 12-minute track "Aerial Jazz" and "GoodImagination" channels the free jazz spirit of Ornette Coleman and Sun Ra.
It's hard to believe Ciara Leah's Love Money was first released in 2023. The Toronto-based singer-songwriter, musician, and producer has satisfyingly captured and creatively reintroduced a jazz-soul sound so reminiscent of her predecessors that at times Love Money sounds more like a timeless record, the kind that ages like fine wine. "Love Money is a declaration of faith, a celebration of love, and a social critique," she explains about the FACTOR-funded project. A rich compilation that explores the contours of R&B, from a funky disco anthem ("27") to the enchanting balladry of "One Day," Love Money is also a conscious record. "So you say you got paid?" Leah asks on the project's sunny, groovy title track. "Love ain't money" she reminds us. By the end we've come full circle and the instrumental "Love Wins" needs no further explanation—Leah's music spreads her message, beautifully loud and clear.
"Music to stretch to," is what Oakland's Isaiah Mostafa calls his sultry, heavenly, and haunting approach to contemporary R&B. His North Star EP is a sonically sauntering project that emphasizes both his celestial vocals and his buoyant, crispy beats. "Clandestine Dreams" with co-writer ASTU sounds like it floated down from the sky in full a cappella. "If you don't tell me that you'll stay, could you just tell me where you go?" Mostafa sings on "Shine" alongside vocalist SundaY. The EP's title track features quirky production, a thumping beat, and introduces Mostafa's additional talents as a rapper. If North Star is all about the journey, Isaiah Mostafa has officially arrived.