BEST REISSUES
The Best Reissues on Bandcamp: February/March 2018
By Dean Van Nguyen · April 02, 2018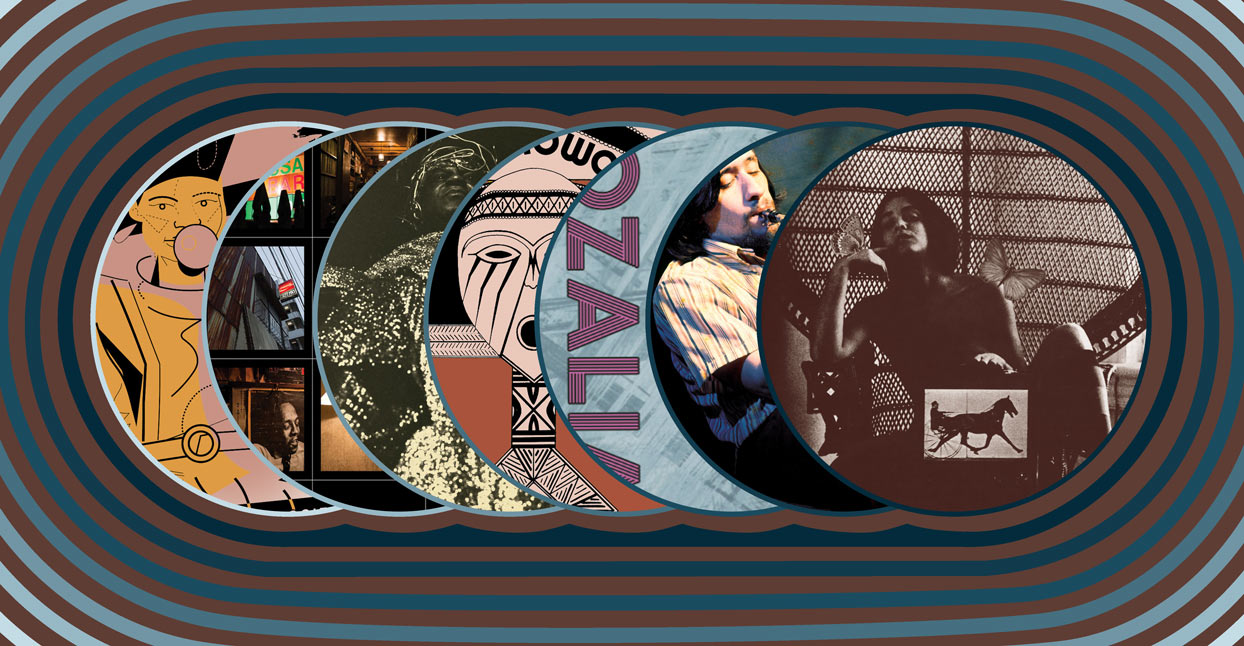 Every two months, we pick out some of the most crucial reissues and retrospectives dropped recently on Bandcamp, and look at the historic tales behind them. Whether it's West African highlife, German post-punk, golden age hip-hop, California neo-psychedelia, or whatever—we're here to lay out the best new oldies.
View the Best Reissues on Bandcamp archives.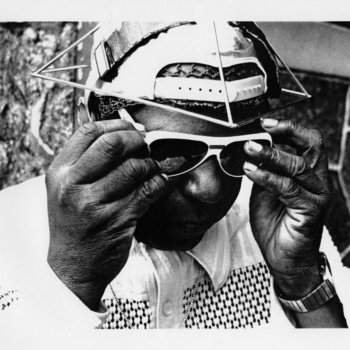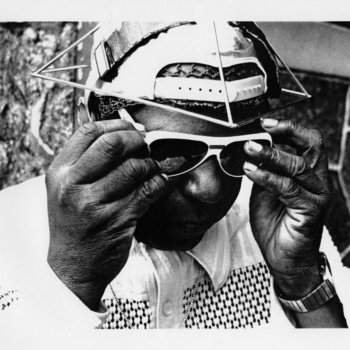 Merch for this release:
Compact Disc (CD), Vinyl LP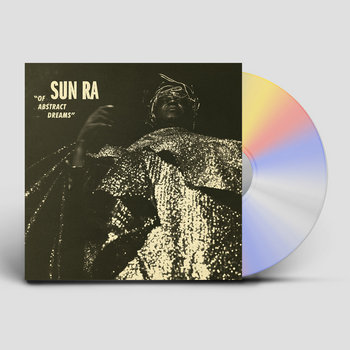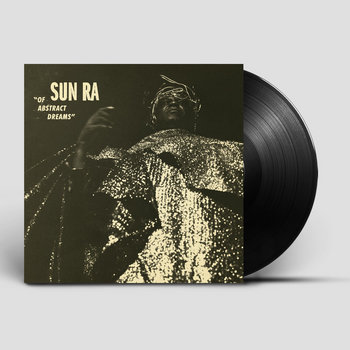 The University of Pennsylvania makes for an unassuming jazz landmark, but it was in the campus's public radio station WXPN where this celestial genius would frequently practice alchemy. Drawing from recordings laid down between 1974 and 1980, Of Abstract Dreams offers another cluster of stars in the constellation of Sun Ra.
Though the Afrofuturist never stopped testing the limits of our universe's sounds, these four alternative versions of tracks already in Ra's catalog find him mostly in a congenial mood. Backed by loose rhythm sections, the piano tinklings on "Island In The Sun" are dinky enough to have come off the tiny instrument of Schroeder from Peanuts. The strenuous yet mournful saxophone of "New Dawn" is the sound of waking up with 1,000 bad memories of the night before, while the 14-minute minimalism of "I'll Wait For You" slinks softly through some dapper sonic avenues. Though a lean set, Of Abstract Dreams is crucial for anyone trying to fully map the Sun Ra galaxy.
Jacqueline Humbert & David Rosenboom
J. Jasmine: My New Music [Unseen Words]
Merch for this release:
Vinyl Box Set
Spawned from Humbert's collaborations with multi-instrumentalist David Rosenboom, this set of rough country, honky-tonk, and jazz-infused recordings was pressed onto wax in 1978 for the Ann Arbor Film Festival. "A kind of album-as-film," the liner notes explain (though performances of three songs were filmed for the event, too). It's a pretty reasonable tag for the music's captivating cabaret.
There are shades of the minimalist approach of Carole King's piano-driven soft rock on songs like "Clear Light," while the peppy chords of "Broke and Blue" could have been snatched off an early Joanna Newsom cut. Indeed, as skilled as Rosenboom is on the keys, tracks like "Wild About the Lady" and "Environmental Collage / Younger Lady" are begging to be fleshed out into more full-bodied songs. Still, the austere ethos is, for the most part, effective. Take opener "Androgeny": The lean product pushes Humbert's vocals to the forefront of this sharply written ode to female empowerment and gender blurring.
Victor Assis Brasil
Esperanto [Far Out]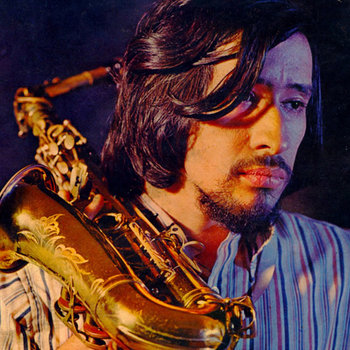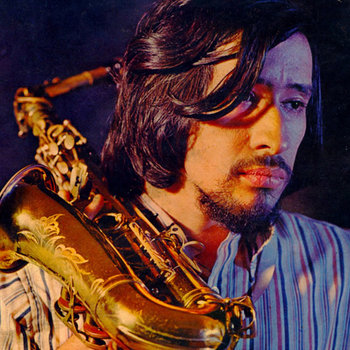 Merch for this release:
Vinyl LP, Compact Disc (CD), 2 x Vinyl LP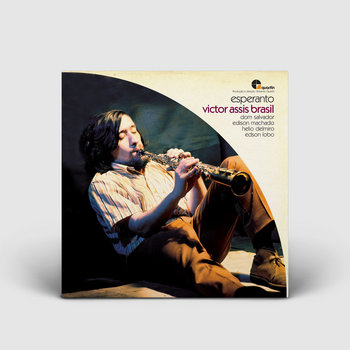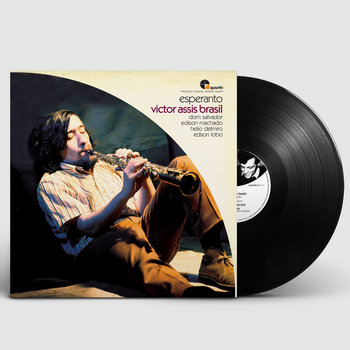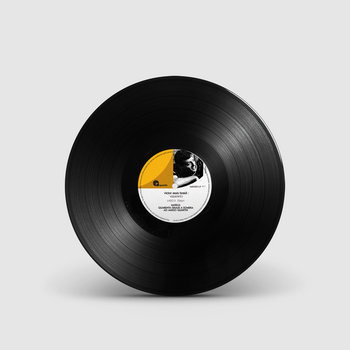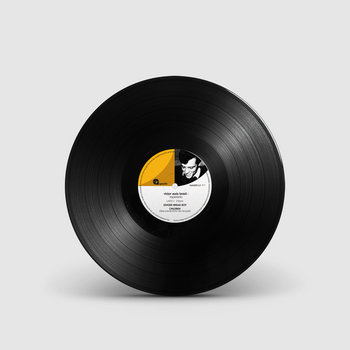 Victor Assis Brasil was just 35 years old when he died, but the Brazilian departed this world with a reputation as one of his nation's most talented jazz musicians. Recorded in the summer of 1970, when Brasil was only in his mid 20s,Esperanto crystalizes the carioca's talent both on the sax and as an arranger.
Consisting of five tracks plus two alternative versions, the record hits a number of stylistic corners. Brasil was known to frequently look beyond his country's borders, and there are songs here that draw from the most laid-back avenues of U.S. jazz: "Children" could score a private eye's hard liquor-fueled investigations in 1950s Los Angeles, while the satin-smooth, midnight cool of "Marilla" plays like a stroll around an urban metropolis on a cool night. Brasil could go wildstyle, too. See the a Latin-jazz cover of Jimmy Heath's "Ginger Bread Boy" and the kinetic flows of "Quarenta Graus A Sombra." It adds up to an essential release, not just for listeners trying to find out what lies in Brazil's jazz history away from the nation's most famous son, Hermeto Pascoal, but for fans of the genre, period.
Basa Basa
Homowo [Vintage Voudou]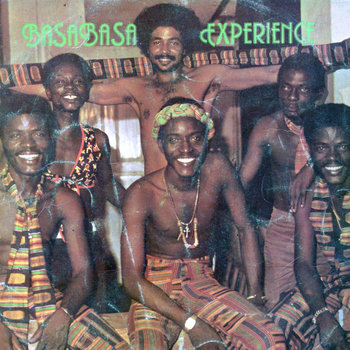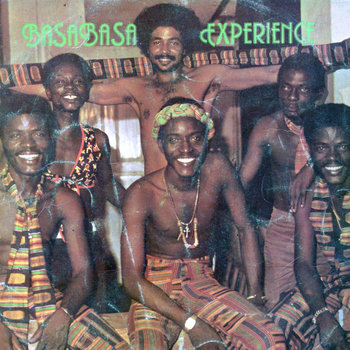 Merch for this release:
Vinyl LP, , Poster/Print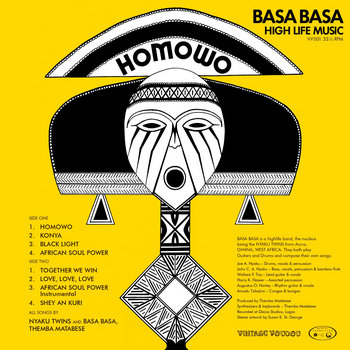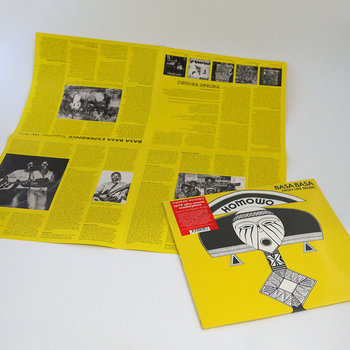 The work of a Ghanaian band that forged their sound in the blistering Accra nightclub scene, Homowo was actually recorded at Lagos, Nigeria's famed 8-track EMI studio and first released as Together We Win by Basa Basa Experience. Though its funky grooves are in line with the scintillating Afrobeat made in the city during that phenomenal era (the group spent the period regularly rubbing shoulders with genre lord Fela Kuti), the album wears its Ghanaian traditional music roots proudly while adding shades of soul, synthpop, and disco in a way that hybridizes beautifully. The congas-led percussion sections are consistently smooth on the ear (see the soft grooves of "Konya"), while the gentle guitar plucks and melodic whistles of instrumental "Love, Love, Love" are so laid-back, the song could almost score a 1970s family sitcom. For the past decade and a half, records from this era have flooded out of West Africa. Here's another great one to add to the pile.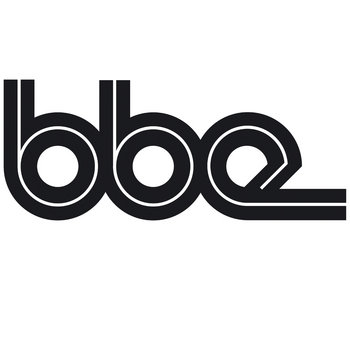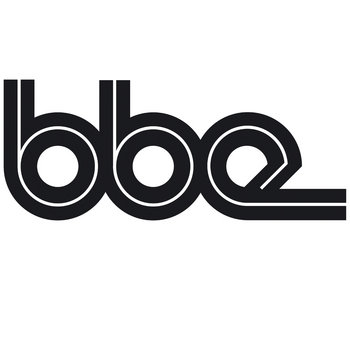 Merch for this release:
Compact Disc (CD), Vinyl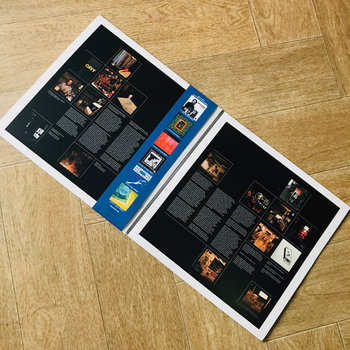 For too long, the world hadn't opened their ears to Japanese jazz; offering 10 recordings first released during a key decade-and-a-half , J – Jazz – Deep Modern Jazz from Japan 1969-1984 is an excellent look into the nation's wealth of talent. Highlights are everywhere: the lengthy drum solo that enters Koichi Matsukaze Trio's "Earth Mother" around the eight-minute mark would surely have had James Brown scanning the song's credits, had Mr. Dynamite heard it. Mitsuaki Katayama's "Unknown Point" deploys a mild samba rhythm—clear evidence that the '70s Japanese jazz scene was open to absorbing sounds from all over the map. The hot brass and funky stabs of Takao Uematsu's "White Fire" could have scored a blaxploitation chase scene in uptown Manhattan, while Shintaro Quintet favor a softer approach on the skinny tie and cocktail sounds of "A Blind Man."
Rodion G.A.
Rozalia [Inversions]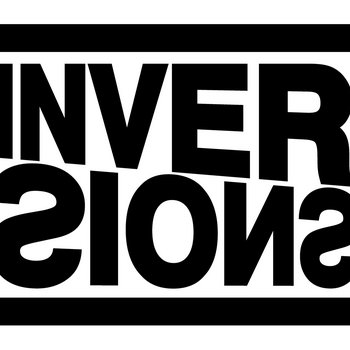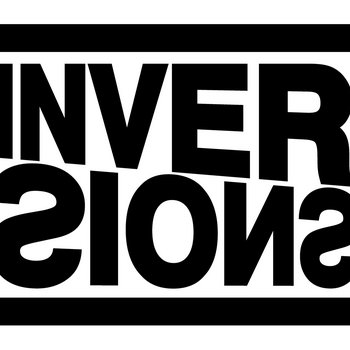 Merch for this release:
Vinyl LP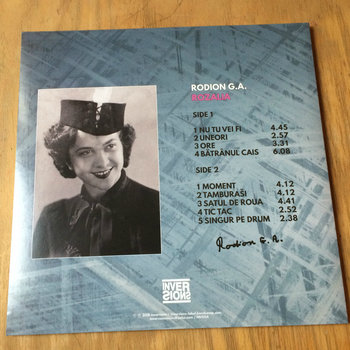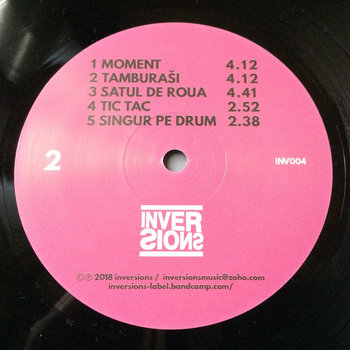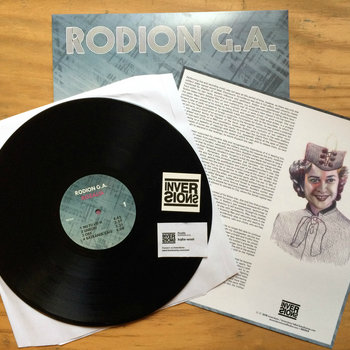 Ghosting through Communist Romania's underground music scene during the oppressive Ceaușescu regime, Rodion Ladislau Roșca was a near-mythical figure. His sparse electronic and avant-garde rock music featured improvised techniques that made the most of the limited equipment he had at his disposal. Reel-to-reel recorders, an East German Vermona drum machine, and a toy Casio VL Tone were all weapons in his small but powerful arsenal. Recent reissues have led to a surge of interest in Roșca's music. Released under the name Rodion G.A., a band he led, Rozalia mostly culls tracks recorded between 1978-79 and 1983 and features a rougher garage rock edge than the more synthetic works that have resurfaced in the last few years. Check out the mean rhythm section of "Nu Tu Vei Fi," the heavy psych vibes of "Bătrânul Cais," or the huge solos on the Southern rock stompin' "Tamburasi." Interestingly, "Singur Pe Drum," although written by Roșca when he was just a teen, wasn't recorded until 2010, yet within this nine-song set, it fits like a glove.
High Rise
High Rise II [Black Editions]
Merch for this release:
Vinyl LP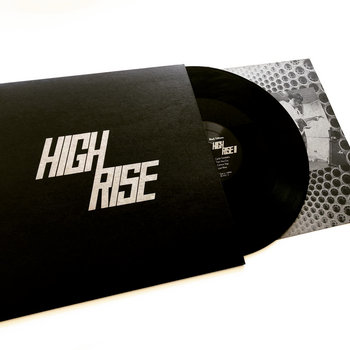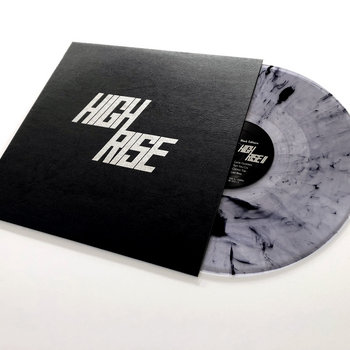 Smashing its way out of the Tokyo underground back in 1986, High Rise's debut album (and it was the band's first full-length, despite the title) is a razor-wire set of raging psych-rock songs that could score a bar fight that ends with multiple broken skulls. Take the 13-minute "Pop Sicle"—Munehiro Narita's endless guitar soloing would seem indulgent in lesser hands, but the band's blistering odyssey of freewheeling expression is as captivating as any jazz wig out. High Rise could do concise when they wanted to, though: the barely three-minute "Last Rites" is a power punk number that explodes like a landmine.
Merch for this release:
Vinyl
Astute readers will remember that South African music chronicler DJ Okapi appeared in the last edition of this column with Pantsula! – The Rise Of Electronic Dance Music In South Africa, 1988-90. Now, Okapi returns with Gumba Fire: Bubblegum Soul & Synth-Boogie in 1980s South Africa, an alternative depiction of the popping sounds forged in the inferno of apartheid-era South Africa. Teaming up with Soundway Records' Miles Cleret, whose significant clout and experience helped Okapi access catalogs that were previously off limits, these are 16 cuts of bubblegum soul, built on the kind of funky drum machines, rhythmic synths, and hot melodies that fans of 1980s American pop will dig. But with their accented vocals and fearless political themes, the music by the artists on this comp are distinctly of a time and place.
-Dean Van Nguyen