BEST REISSUES
The Best Reissues on Bandcamp: December 2017 / January 2018
By Dean Van Nguyen · February 09, 2018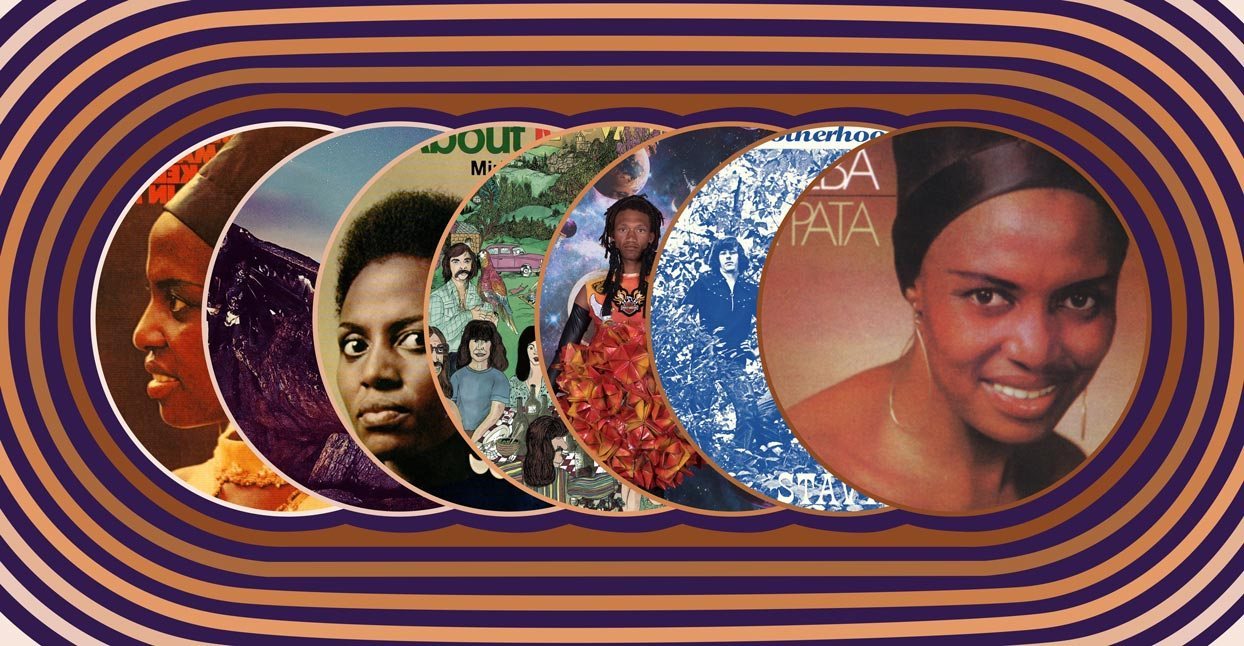 Welcome to a new column on Bandcamp, where we pick out some of the most crucial reissues and retrospectives dropped recently on our site, and look at the historic tales behind them. Whether it's West African highlife, German post-punk, golden age hip-hop, California neo-psychedelia, whatever—we're here to lay out the best new oldies.
Merch for this release:
Compact Disc (CD), Vinyl LP
Two Sisters From Bagdad could have been recorded during a prolonged exorcism. This is soul music, but from a weird, scary place. There's a doomed spirituality in these raw, grubby grooves. The vocals—recorded like the singers were present in body only—have an otherworldly quality. The record's jazz and funk proclivities draw from the grimmest corners of both genres. It's orchestration that could haunt your dreams and soundtrack your nightmares.
Jazzman Records' reissue of Two Sisters From Bagdad is a fantastic archival find. Credited to La Vice & Co., the record was created to score an ambitious but ill-fated musical theater production by drama enthusiast LaVice Hendrick, which ran for just two weeks in August 1973 at Detroit's Bethel A.M.E. church. Hendrick recruited his sister Rhodia McAdoo to compose the music, while his brother-in-law, E.J. Garrison, penned the lyrics and handled the arrangements (both also appeared in the play). Despite Hendrick's grandiose ambitions, only a handful of copies were sold at shows, with many of the remaining LPs later destroyed in a basement flood. Few people are said to have ever heard the album in its entirety until now.
Despite its Motor City roots, Two Sisters From Bagdad plays like the anti-Motown. It's definitely influenced by Sly Stone's sometimes muddy production techniques—you can almost hear the dirt and grime caked onto the instruments. The idiosyncratic piano riff and blustering brass of the title track shares DNA with West African Afropop, while the snazzy cool of "Thoughs Were The Days" sounds snatched from one of Ralph Bakshi's freaky 1970s animation flicks. There's also evidence of the album's on-stage origins. "Expecting," which scored a character's discovery of her own pregnancy, is a brash, stage-show-style ditty with plenty of broad dramatics.
There's a pretty but eerie minimalism to the most of the arrangements. Opener "Happy And Blessed," a title I can only assume was meant to be ironic, is underpinned by mournful organ chords. "Fantasy" unleashes twin vocal lines over nothing but a chirping flute and saxophone riff. The apogee, though, comes on "Mr Devil" and "Satan Baby." One track resists and rejects the demon. The other attempts to seduce him. It's indicative of the mystic, ethereal flavor of the music. You sit, you listen, you study the lyrics, yet the album feels oddly translucent to touch.
Merch for this release:
2 x Vinyl LP, Compact Disc (CD)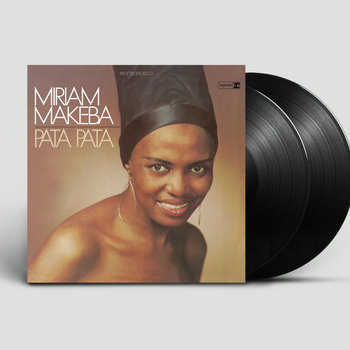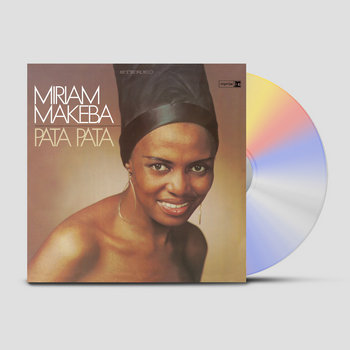 A lot of incredible female artists have emerged from the continent over the last half-century, but only one gets to be called Mama Africa or the Empress of African Song. Her birth certificate reads Zenzile Miriam Makeba—the forename later dropped as she took to a life behind a microphone. Originally hailing from Johannesburg, South Africa, Makeba left her home country in 1959, becoming one of the most active U.S.-based critics of apartheid while helping to bring African music to a global audience.
London-based Strut Records, long synonymous with quality in the reissue game, have now re-released seven of the prolific Makeba's records, mostly from the 1960s and early '70s. Present are some of her more famous records like "Click Song," which deploys the distinctive clicking sounds of the Xhosa language. But Makeba's 1960s albums were often routed in the great traditions of dinner jacket soul—all sumptuous strings, gut-busting balladry, and Nat King Cole-like poise. "Where Are You Going" and "The Ballad of the Sad Young Men," for example, are percolating big band numbers. They're dapper and old-fashioned, even for the period, and yet today feel kind of timeless.
A freedom fighter to her bones, there are heavily politicized numbers here, too. "A Piece of Ground" probes the displacement of black people from their land ("When the white man first came here from over the seas / He looked and he said, this is God's own country"), while over the cocktail cool orchestration of "Four-Letter Words," Makeba counts out a series of "dirty" four letter words—"guns," "rape," "fear"—in protest of all crimes and injustices against the oppressed.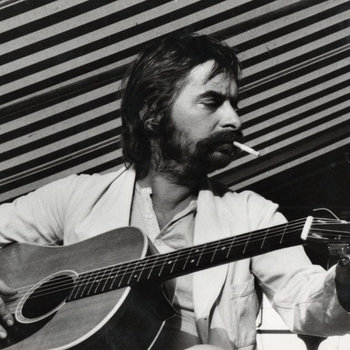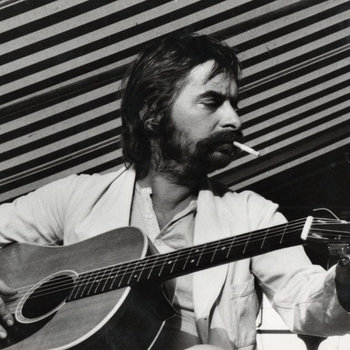 Merch for this release:
Vinyl LP, Compact Disc (CD)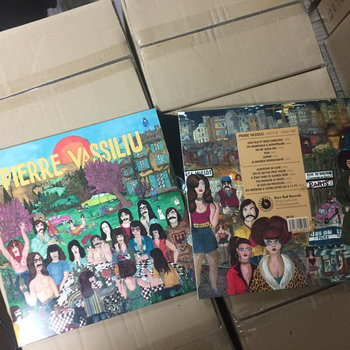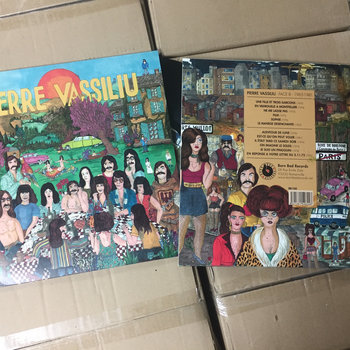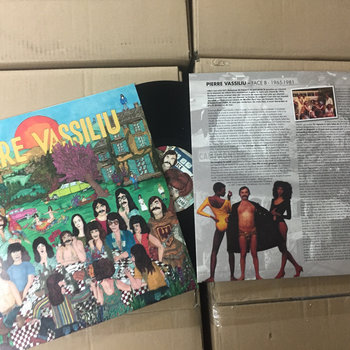 Pierre Vassiliu opened for The Beatles in 1962, three years before the earliest tracks from this new compilation of his work. I wonder what the mop-topped ones made of the performer and his boutique French pop sound? Like a Serge Gainsbourg record or a Godard film, Face B – 1965/1981 reaffirms a romanticized view of the Ville Lumière. The acoustic guitar strums of charming numbers like "Sophie" and "On imagine le soleil" are as light as scrambled eggs and salmon, while Vassiliu's performance—sometimes sung, sometimes spoken word—carries a pretty charisma. Elsewhere, "Il était tard ce samedi soir (Tarzan)" is the kind of weird, psychedelic groove that no doubt would have pricked John Lennon's ears.
Vos Cantu Monemus
Words Never Said [Federal Green]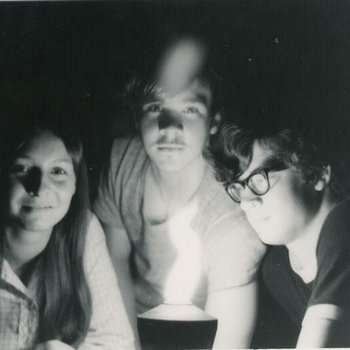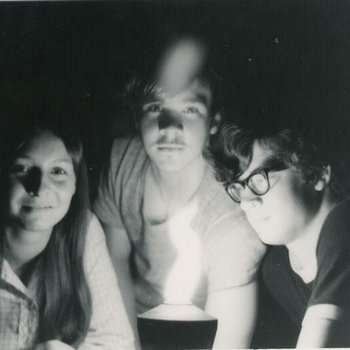 For years, Vos Cantu Monemus' Words Never Said, the Maryland trio's only record, has been a prized asset among serious collectors—only 200 copies were produced back in 1969. A collection of acoustic fingerpicks, plaintive lyrics, and pretty harmonies, it slots nicely into the era's American folk music revival. Deftly plucked ballads like "Berwick Town" predicted the haunting stylings of 21st century trailblazers of ambient Americana, like Joanna Newsom and Marissa Nadler. Best of all, though, might be the more jaunty sing-along "Railroad Song," which combines three of Johnny Cash's great loves: acoustic strumming, working class woes, and train lines.
The Brotherhood
Stavia [Guerssen Records]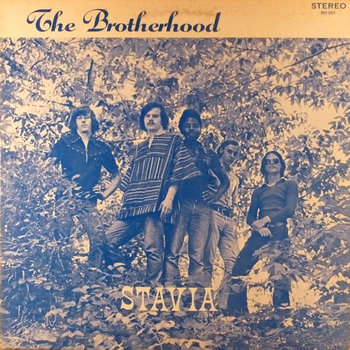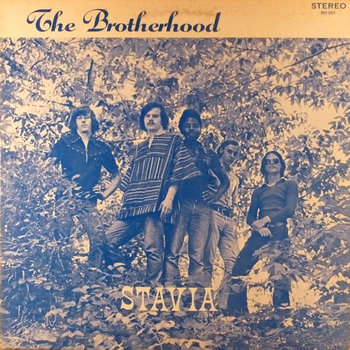 Merch for this release:
Vinyl LP, Compact Disc (CD)
Just 200 copies of The Brotherhood's Stavia were printed back in 1972, kickstarting the crazy lifespan of an album that's included a dodgy 1990s edition featuring two songs from a totally different band. Finally, now, we have the definitive reissue of a prog rock lost jewel, with all its face-melting solos, funky organ chords, and scintillating drums. This new, remastered edition hasn't totally smoothed out the record's rough edges, though; these cuts could have been recorded in the middle of a church with mics set up 100 feet away. The vocals remain low in mix throughout, adding another texture to these freewheeling hard rock hallelujahs. Only for those who like their rock music dipped in acid.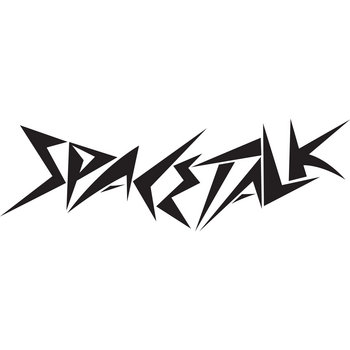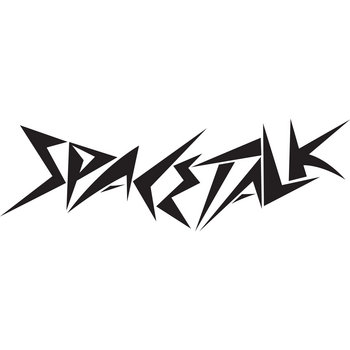 Merch for this release:
2 x Vinyl LP, Compact Disc (CD)
This might be stretching the limits of the concept of the "reissue," since only one track from Morrison Kincannon's Beneath The Redwoods, "To See One Eagle Fly," has previously received any release. The rest have been culled by Spacetalk Records from multi-track master tapes hoarded in the loft of Norman Morrison, who alongside Terry Kincannon, made up this California duo in the 1970s and early '80s. Let's not dwell too much on the parameters of qualifying for this column, though. All that really matters is that this is a fantastic showcase of two previously unheralded songwriters who make the kind of rich, sunny Californian folk rock that could fit in comfortably next to Jefferson Airplane, Steely Dan, and Buffalo Springfield on any playlist.
There's some little acoustic instrumentals ("Dier Nier Nier Niernt," "Sonshine") that could have been deleted from the 15-track final cut, but rockers like "I'll Be OK Tomorrow," with its searing guitar and organ solos, meanly groove with a lot of funk. Most of the compilation, though, is made up of surly ballads like "Freely," a fine celebration of independence. It's music as satisfying as a nap in the L.A. sun when the temperature is up and you're buzzed on warm beer.
-Dean Van Nguyen