BEST REISSUES
The Best Reissues on Bandcamp: August/September 2018
By Dean Van Nguyen · October 10, 2018
We pick out some of the most crucial reissues and retrospectives dropped recently on Bandcamp, and look at the historic tales behind them. Whether it's West African highlife, German post-punk, golden age hip-hop, or California neo-psychedelia, we're here to lay out the best new oldies.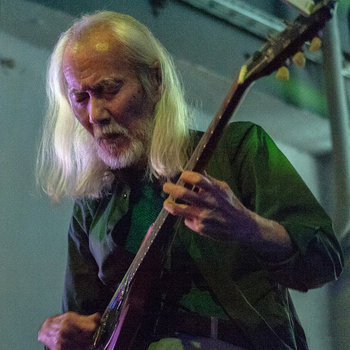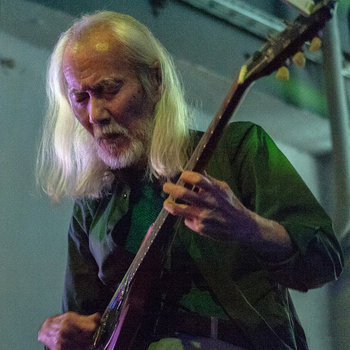 Merch for this release:
Cassette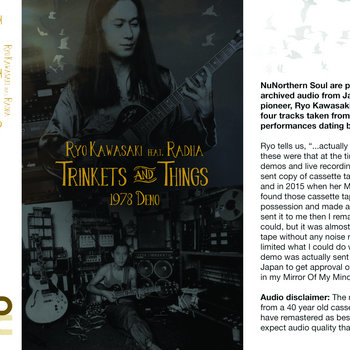 Everyone values a trinket. They're cheap, pocket-sized items that can function as the physical embodiment of a memory—an inanimate object time-stamped from a trip abroad that you took for summer break, for instance. For this release, Japanese jazz fusion guitarist Ryo Kawasaki pulls four trinkets off his shelf. Mined from a four-decade-old cassette tape, this very rough gem (NuNorthern Soul even felt the need to add a disclaimer that while they have remastered Trinkets & Things as best as they could, the audio still sounds well-worn) features four demos and live performances from 1978 that have now been preserved from fully decaying.
What a thrill that they've finally been unearthed. Radha Thomas's fluttering vocals on the title track recalls Lani Hall's performance with Sérgio Mendes & Brasil '66. Singing lead and penning lyrics on every song, Thomas really should be a co-headliner here. Her sweet performance on "Lush Life," accompanied by Kawasaki's pretty guitar lines, is perfectly poised. The axe man takes the opportunity to shred his instrument to ribbons on "First Signs of Ennui," risking setting fire to the already heavily scuffed-up recordings. Caked in dirt these trinkets might be, but they're no less valuable for it.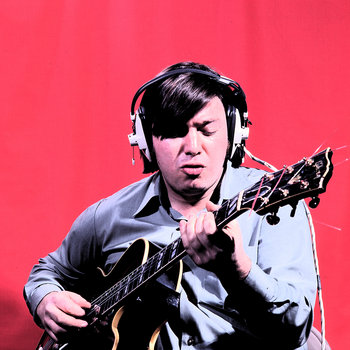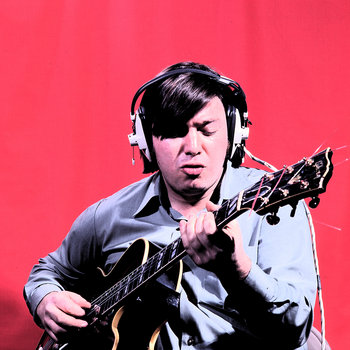 Merch for this release:
Vinyl LP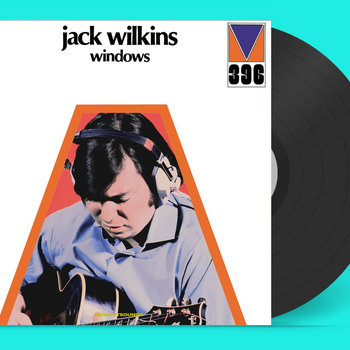 You can find 74-year-old Jack Wilkins giving jazz guitar tutorials on YouTube, his thick New York accent beaming out lessons learned from a career spent alongside everyone from Dizzy Gillespie and Lionel Hampton, to Buddy Rich and Diana Hubka. But even with his lengthy career backing up some of the greatest starters to ever enter the jazz arena, the six songs that form his 1971 debut Windows offer one of the finest showcases of Wilkins's stoned, languid freestyle guitar playing. (Check out the somber cover of Coltrane's "Naima.") Windows, though, is best known for its version of Freddie Hubbard's "Red Clay," which has been sampled by A Tribe Called Quest (on the golden age rap classic "Sucka N****") and Chance The Rapper's more recent "NaNa." Hearing the original's lucent chords, it doesn't take a genius to see why Wilkins's grooves have been so addictive to two generations of hip-hop heads.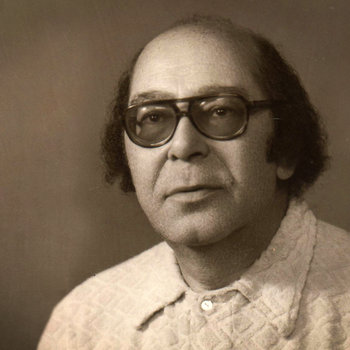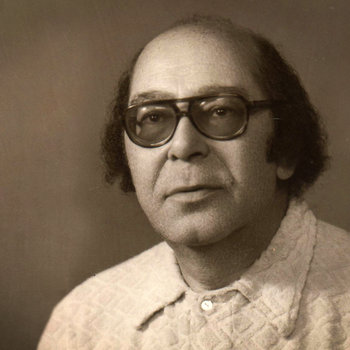 Merch for this release:
Vinyl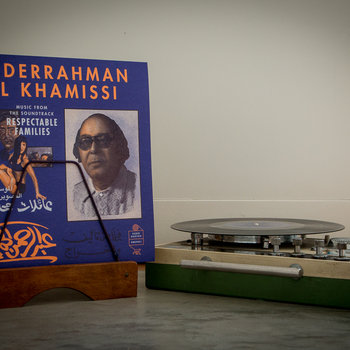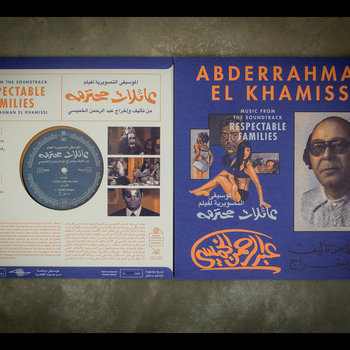 Was Abd al-Rahman al-Khamissi the Egyptian Dario Argento, John Carpenter, or Clint Eastwood? What we do know is that the virtuoso, like those famous auteurs, created the scores for his own movies. Respectable Families was first released in 1969 to accompany al-Khamissi's film of the same name. Sadly, the visuals seem to all but have disappeared—I couldn't even find an IMDB page for the project—but we do have these four instrumentals from the soundtrack to cherish. Typical of North African music of the era, this peppy, mildly psychedelic set is built on dusty guitar lines and dinky keyboard riffs, the arrangements snaking along seductively. Yet on "Hind (cha-cha-cha)," al-Khamissi draws from the hip-wiggling movements of the famous Cuban dance, begging listeners to imagine a movie set in the land where Africa meets the Middle East that draws influence from the Caribbean.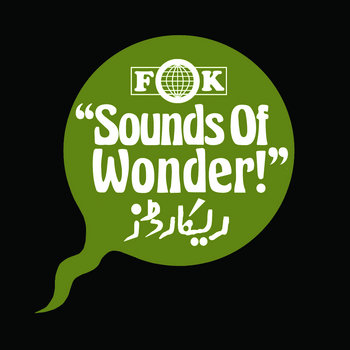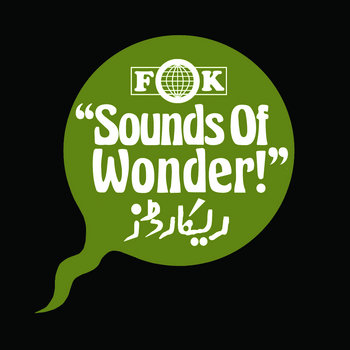 Merch for this release:
Vinyl LP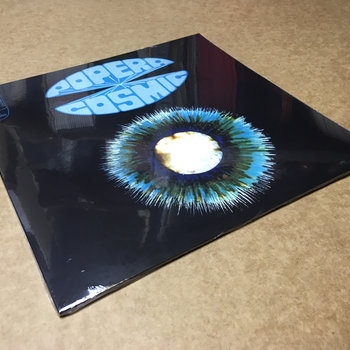 Said to be France's first ever psychedelic album, the previously tough-to-find Les Esclaves features an all-star lineup, albeit when they were all barely grown-ups. The LP finds a young William Sheller, who has gone on to spend his career switching from classical to pop on a dime, join forces with great singer-songwriters François Wertheimer and Guy Skornik, with additional input from a then-teenage Jean-Michel Jarre. The echoing vocal harmonies of the album's opening track sound church-recorded, but it's a savvy red herring. From there, Popera Cosmic engage in pummelling prog wig-outs. On this savage trip, tracks frequently don't hit the two-minute mark—check out the outrageous brass of "L.S.D." Elsewhere, "Batman" sounds like a nod to the campy '60s TV show, cut with Jimi Hendrix's "Foxy Lady."
Merch for this release:
Vinyl LP, Compact Disc (CD)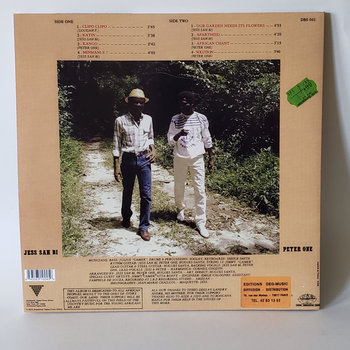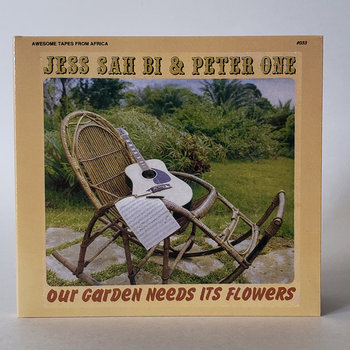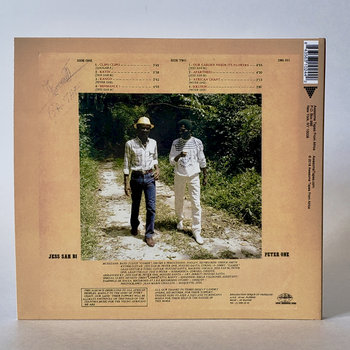 Back in the mid-1980s, Jess Sah Bi & Peter One became one of West Africa's most popular folk artists, playing to sold-out stadiums all over the region. The Ivorians' debut album is the sound that enthralled so many dedicated worshippers. Rereleased now by Awesome Tapes From Africa, Our Garden Needs Its Flowers offers a soothing fusion of organic folk, delicate psych, and country music that seamlessly blends North American and European influences with traditional West African styles. With lilting vocal lines layered over twangy guitars and punchy drums, the album offers a charming blend of shimmering rhythms, Nashville seasoning, bilingual writing, and trenchant social commentary.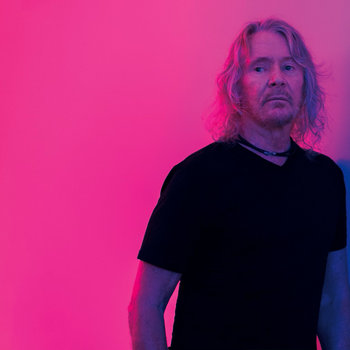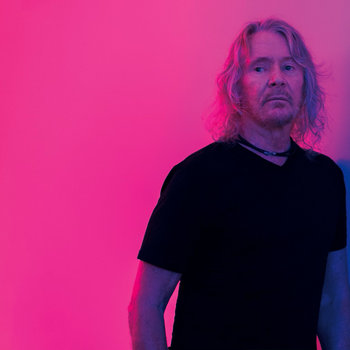 Merch for this release:
Vinyl LP, Compact Disc (CD), T-Shirt/Shirt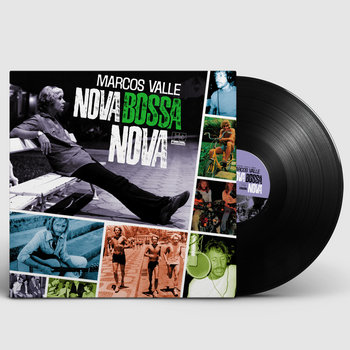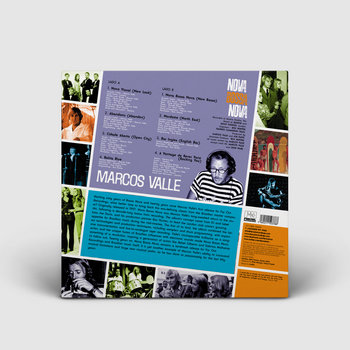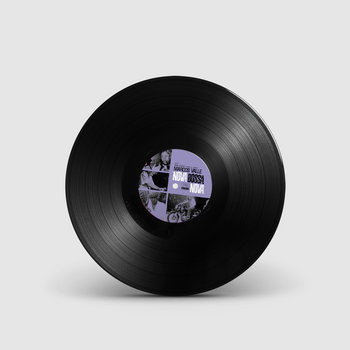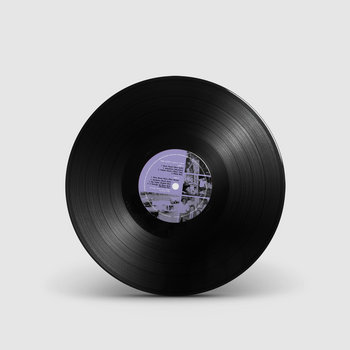 A heavyweight of Brazilian samba and bossa nova, Marcos Valle has been making records since the early 1960s. First released in 1999, Nova Bossa Nova saw the Rio native combining classic styles with smooth, contemporary production methods. "Abandonu," for example, is a sexy little slow jam, the liquid bassline and rhythmic strings coming through clear as crystal, while "Bar Ingles" boasts a funky dusk groove for cocktail shakers and tumbler sippers. Valle's '70s work served up what are considered his more definitive statements—see Garra (1971) and Previsão do Tempo (1973)—but Nova Bossa Nova is still the home of plenty of slick Brazilian grooves.
Merch for this release:
Vinyl LP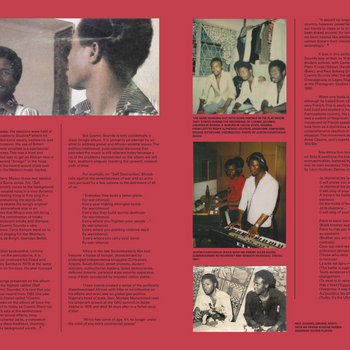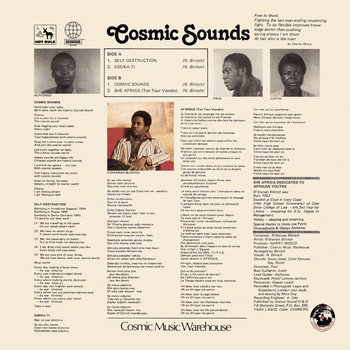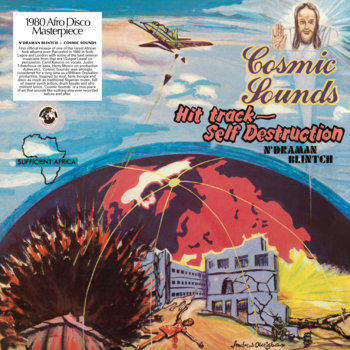 Original copies of Cosmic Sounds have been known to go for close to $1,500, so feel free to call it the Holy Grail of the happening Nigerian Afro-disco scene. Adding to the album's legacy is the sense of mystery it evokes. Both N'Draman Blintch and "Mr Patrick," the ex-soccer-playing owner of the label that first put out the LP (also called Cosmic Sounds) have fallen off the map. But now we have a much-needed reissue lovingly remastered by Hot Mule Records, to help preserve the Ivory Coast-born Blintch's funky legacy. Recorded in the Lagos suburb of Ikeja, with one session taking place in London with Harry Mosco of The Funkees these four cuts show Blintch's arrangements to be relentlessly inventive as he deploys spaced-out electronics, propulsive percussion, and swinging dancefloor grooves. "Essika-Ti," for example, rides a prominent bass riff and a smooth, melodic lead vocal line while cosmic sci-fi lasers fire overhead. Closing out the mostly upbeat set is the gorgeous ballad "She Africa (Ton Tour Viendra)," which shows another side of Blintch's undeniable artistry.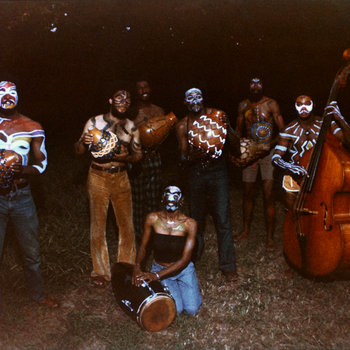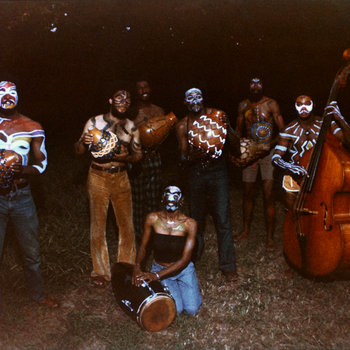 Merch for this release:
Compact Disc (CD), 2 x Vinyl LP
Riding out of 1975 New York like a classic Toyota 2000GTL, Oneness of Juju's cool classic African Rhythms glues together Afrobeat, soul, jazz, and funk sounds with true style. Led by James "Plunky" Branch, the band forged a set that's not just musically accomplished, but a riot from start to finish. The African inspiration suggested by title and artwork can be heard on the heavy horns of the Fela Kuti-style title track and the traditional instrumentation of "Funky Wood," but that's only part of the story. You also get the blaxploitation-esque "Don't Give Up" and "Poo Too"—super fly cuts that could soundtrack a drive from Uptown to The Deuce. First reissued by Strut in 2002, the stellar U.K. label drop this latest version with two additional recordings: "African Rhythms (45 Version Parts 1 and 2)" and the busy funk of "Afrobeat." They are fine additions to a groovy classic.