BEST PUNK
The Best Punk on Bandcamp: September 2020
By Kerry Cardoza · September 28, 2020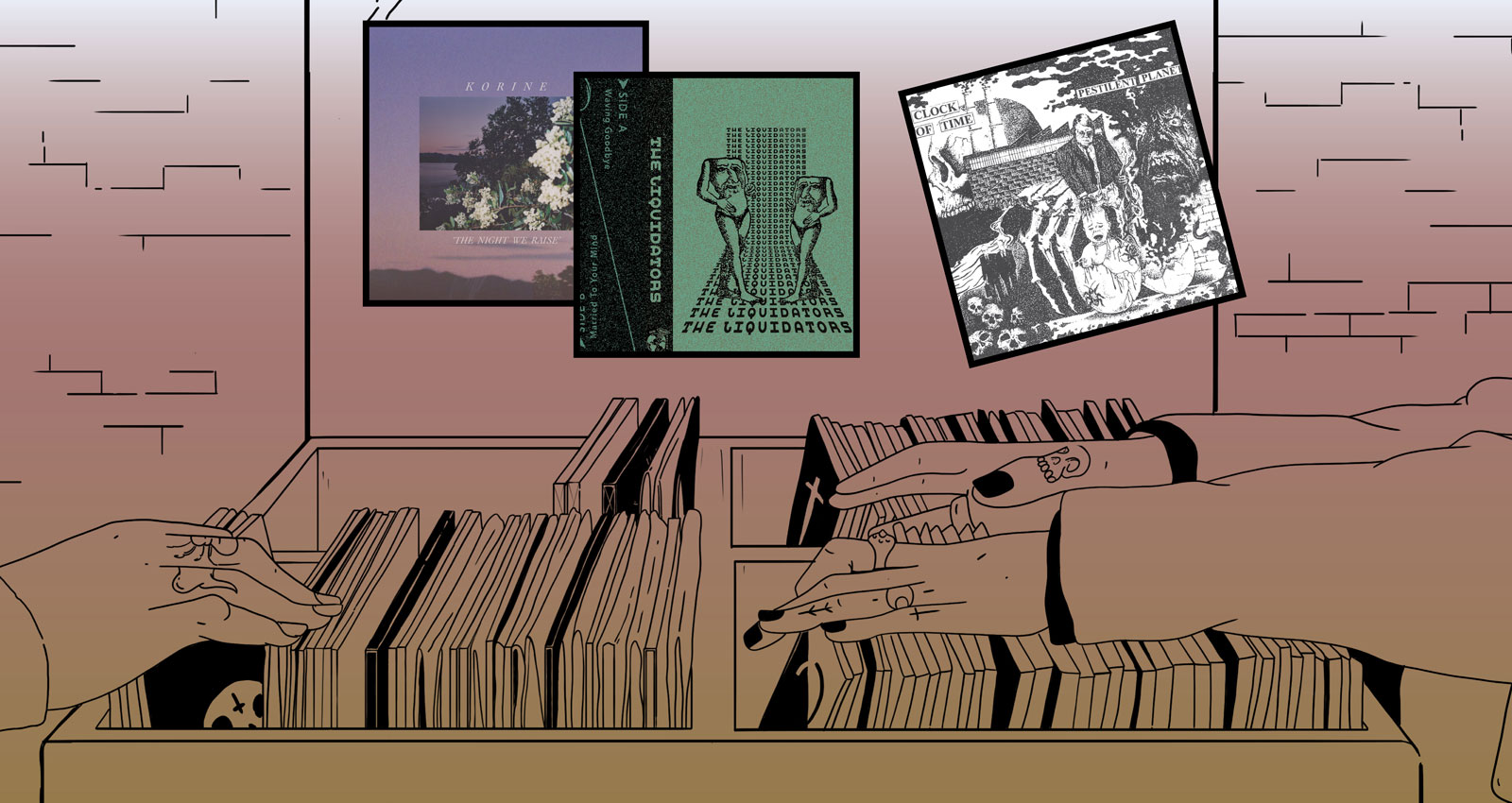 Bandcamp has long been a home for DIY punk and hardcore from around the world, touching all of the myriad subgenre styles and helping to translate the simple effectiveness of cut-and-paste to the digital age. For September's edition of the best punk releases on Bandcamp, Kerry Cardoza features the dark punk of Berlin's Clock of Time, the slinky minimalism of Berkeley's Naked Roommate, the foul dystopian hardcore of Olympia's Xylitol, and much more!
Merch for this release:
Vinyl LP, Cassette
Berkeley's Naked Roommate is a veritable who's who of punk power players in the Bay Area—Amber Sermeńo and Andy Jordan from The World, Alejandra Alcala from Blues Lawyer, and Michael Zamora of bAd bAd. As such, it's no surprise that this record is so refreshingly weird. Minimal and laid-back, decorated with slinky sax, tiny alien-like beeps and whirls, and anchored by simple electro beats, Do the Duvet would be an apt soundtrack to a dance party on Mars. Sermeńo sings lead, with a cool whisper reminiscent of Johanna Fateman, notably heard on "Fake I.D.;" in fact, the album as a whole brings to mind Le Tigre's more experimental fare. The pulsing "Je Suis Le Bebe" is a slowly simmering avant-garde jam, with a funky, muffled walking bass line and cowbell claps—though I think "Repeat" best encapsulates this record, a far-out track with a single line: "Look good, smell good, show up on time, repeat."
Merch for this release:
Vinyl LP, Compact Disc (CD)
Post-punk duo Korine likes to refer to their music's vibe as "sad on the dancefloor," a sentiment that's definitely true on this, their second full-length. Over the course of three years and a smattering of EPs and covers, Korine has developed their poppy, gothy set of influences into an irresistible sound all their own. The Philadelphia band has really perfected the soaring anthem, heard best on "Nothing Here:" "Will you ever be alright? Do you ever feel like it's all mine?," Morgy Ramone repeats longingly over a steady beat layered with synths. Or check out the palpably earnest "Cast," the lyrics of which contain the album title. It's an achingly heartfelt ode to lovesickness, set to a bright mix of synth lines. Some sparkle like disco lights, some are like fuzzy bass lines, others recall bouncy drum beats, but all work together to dramatically build up and then release a surge of emotion.
Merch for this release:
Cassette, T-Shirt/Apparel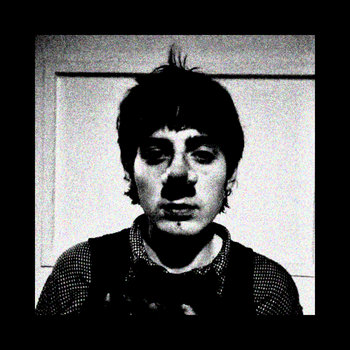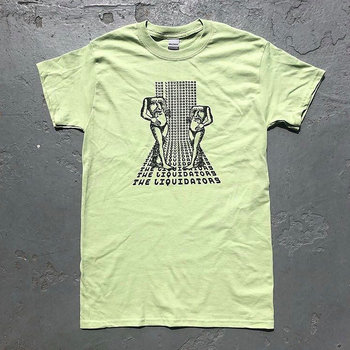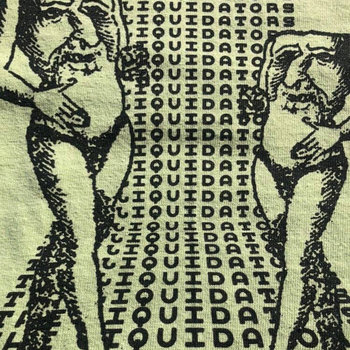 This single, from the solo project of Cal Donnelly (Kaputt, Rapid Tan), is a fair argument that oftentimes less is more. Opening track "Waving Goodbye" is post-punk at its best, nostalgic in tone with upbeat synths and deep monotone vocals. "It's slipping through my fingers, your love for me," goes the final chorus, as a lively guitar riff pops up, offering a glimpse of hope, though it fades away as quickly as it arrived. "Married To Your Mind" is the polar opposite: loud, noisy, and synth-heavy. Donnelly's distorted vocals come up through layers of effects, while a dizzying barrage of synths repeats in the background.
Merch for this release:
Vinyl LP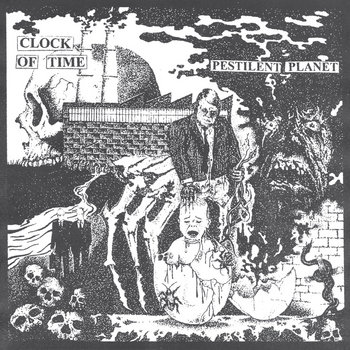 Berlin's Clock of Time has been a band for less than a year, which is astounding considering the coherence and sonic maturity of this record. Featuring members of Vexx, Useless Eaters, and the much-heralded Diät, it makes sense that this record, and band, is so strong right off the bat, though it goes in much different directions than the members' other projects. It's intense, dark punk, with an album name that too aptly describes the state of the world. Creepy bass lines create eerie counterpoint to the cutting, high-pitched guitar, as on the unsettling "Funny Farm." On some tracks, like the unwieldy, Wipers-esque "Companion," the guitar plays more traditionally, ending in a sweeping build-up. "Rotten Master" could be straight out of D.C.'s post-hardcore golden days, while the title track sounds like a more industrial version of The Fall. Album opener "Something To Look Forward To" is probably my favorite, a heady shredder with drumming that adds a perfect amount of urgency.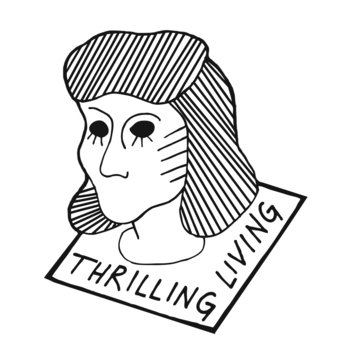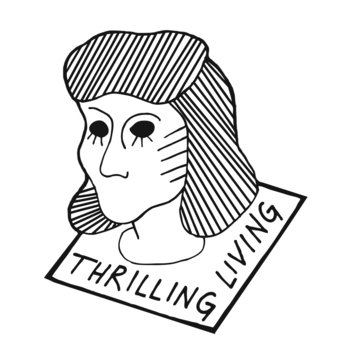 Merch for this release:
7" Vinyl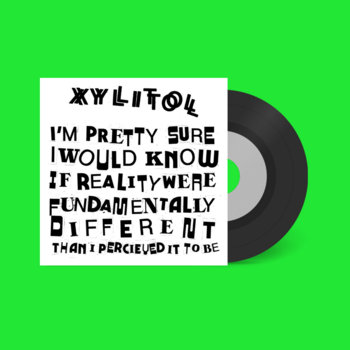 Xylitol vocalist Laura is probably the greatest lyricist in hardcore today. Their ability to sum up everything that's wrong with the world in one absurdist couplet is truly uncanny. Case in point: "Living in a big website/ I want a refund," from "I Want A Refund." Not to mention album opener "Dim the Sun," which cryptically describes an authority figure who thinks they can control nature by force. As I listen to the dystopian screed, the sun where I live is indeed clouded over by a white haze, a spillover from the West Coast's fire reaching all the way to the Midwest. After five years on the Olympia scene, Xylitol is as tight and ferocious as ever, spewing anger in every distorted riff and strangled syllable. Like many punks before them, Xylitol don't believe in "progress"—they want to tear shit down every day, giving the finger to everything from small talk to the surveillance state to tech bros. If that sounds appealing to you, press play on the chaos embedded above.
Merch for this release:
7" Vinyl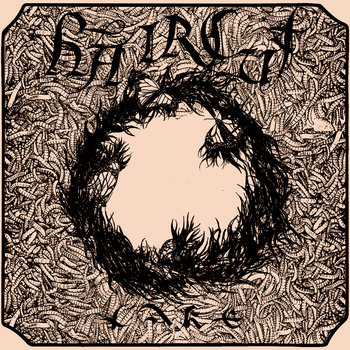 This is Haircut's third EP in three years, a testament to both their drive and vigor as a band but also to their fanbase, who are clearly clamoring for more. Formed in Charlottesville, Virginia in 2016 and now based in Richmond, Haircut are known for their brutal hardcore, which sounds more polished than ever on Cake. Vocalist Juliana is certainly one reason this four piece stands out. Her exasperated vocal delivery is no run-of-the-mill screaming; her disgust comes through in every grunt and gasp for air. These tracks are mixed so every element is heard equally; the drumming is stadium-quality. No song here runs for more than 90 seconds, though there's no need to. "Prayer for a Little Girl" is a nasty dirge, full of mosh potential, that ends in a galloping riff. "White Worm" is faster and more aggro, while album closer "The Match" is a bit more melodic, with slightly echoey vocals and truly sick riffs that might induce a pang of desire for an IRL show.
Merch for this release:
Vinyl LP
This Portland quartet makes infectious, angular garage punk, and this is their debut record. There are elements from loads of influences, from the explosive, sing-songy vocals of X on songs like "Tinder Box" to darker guitar melodies a lá All Hits on "Struggle" to the staccato, post-punk riffs on "Opinions." Frontperson Candy has a clear, despondent vocal style that's perfect for the hopeless scenarios that these lyrics paint. "Take no shit when you're on the streets/ Everywhere you look there's another creep," Candy sings as the album begins. Era Bleak indeed.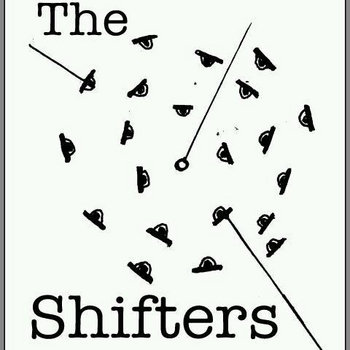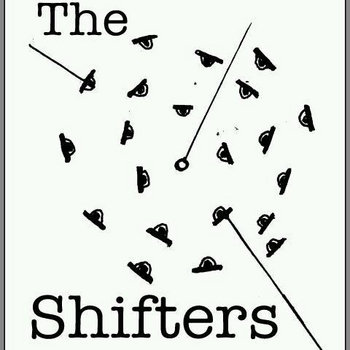 Merch for this release:
7" Vinyl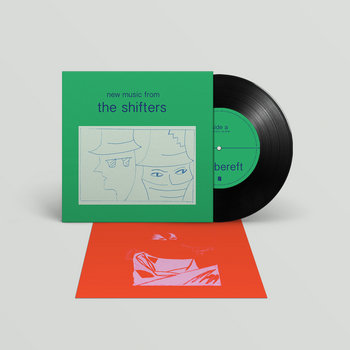 Don't let the jangly guitar rock and twee vocal style mislead you: The Shifters are hip to the crumbling world around them. On the bright, poppy title track, they sing, "We're sick of the news and the papers too/ The left bereft and the right's just frightening." The Melbourne band is part of a wonderful crop of melodic garage punk that incorporates sunny '70s rock n' roll—think Terry, Parsnip, Primo!. The B-side, "Australia," is a psychedelic dissection of their home country's current state of affairs, from the failures of technology to the horrors of geopolitics.