BEST PUNK
The Best Punk on Bandcamp: November 2022
By Kerry Cardoza · November 30, 2022
Bandcamp has long been a home for DIY punk and hardcore from around the world, touching all of the myriad subgenre styles and helping to translate the simple effectiveness of cut-and-paste to the digital age. For November's edition of the best punk releases on Bandcamp, Kerry Cardoza features the garage punk of L.A.'s Smirk, the gauzy post-punk of Barcelona's Primer Infant, the noisy twee of New York's Ribbon Stage, and much more!
Merch for this release:
Cassette
The gauziness of shoegaze meets the moodiness of post-punk on this Barcelona trio's compilation record, which brings together tracks from two previous EPs. With beautiful and lush washes of sound, girl group-style backing vocals, and shimmery synths, Primer Infant tell despondent tales of loneliness and uncertainty, delivered in Spanish and English. "Can Donald" is a psychedelic, new-wavey track, with phaser-laden synths, while "Incertio" is heavier, with low synth sounds and tight drumming. The expansive "Cap de Cavall," with its stretches of distortion, is one of the best tracks, as is the sweet yet sorrowful "Warm Hurricane."
Merch for this release:
Vinyl LP, T-Shirt/Shirt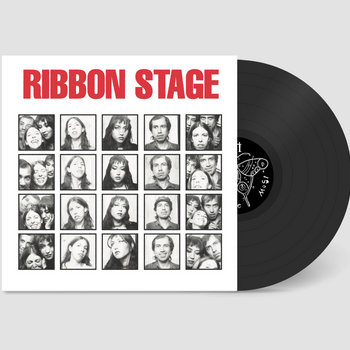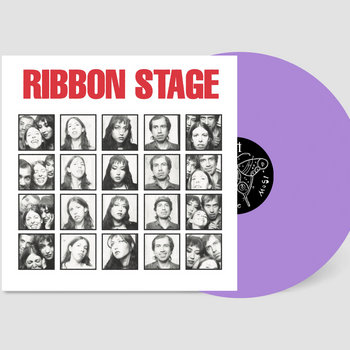 Like some of the best C86-adjacent bands before them (Spider and the Webs, Siamese Twins), NYC trio Ribbon Stage is made up of punks familiar with harder fare. This record, the band's first full-length, is a perfect balance of noisy, distorted guitar, spare melodies, and insouciant pop. The driving "Stone Heart Blue," with its heavy bassline, is irresistible, as is the catchy, straightforward "No Alternative." While indie pop forms the backbone of these songs, the mood is frequently heavy, as on the desperate "Hearst," which features hand-wringing lines like "Suffocating town/ Is really getting me down/ My soul is ripped in two, that's how you like it." Recommended listening for when feeling blue is all that'll do.
Merch for this release:
7" Vinyl
This 7-inch races by—seven songs in less than seven minutes. It could very well be because this gritty Hungarian hardcore act goes so hard that the band's stamina wouldn't hold out for much longer. The record starts out with a scream and a burst of earsplitting feedback, setting the very fast, very noisy tone. "Cementbasz​ó​k" begins with smoldering distortion and stray drumbeats before shifting abruptly into full-on aggression. "Nincs Hatalom, Csak Seggfejek Akik Ugatnak" has a bit more traditional structure than most tracks here; the closer has nothing resembling coherence. "Zaj, Zaj, Zaj," which aptly translates to "Noise, Noise, Noise," could double as a thesis statement for the band; it's possibly the most brutal, too.
Merch for this release:
Vinyl LP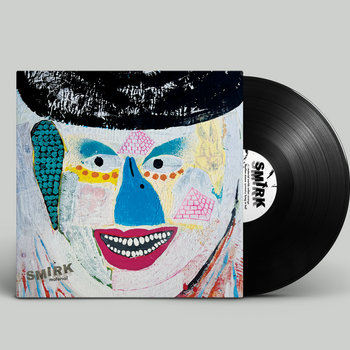 Following 2021's self-titled EP, Nick Vicario and his raucous crew of collaborators return with another healthy dose of garagey punk. The lead single "Souvenir" is a wise place to start; it's a psychedelic-lite dissection of malaise, with a '70s rock riff and a laidback melody. Vicario, who has played in loads of bands throughout the years, including Public Eye and Crisis Man, has a clear interest in California folk, surfy twang, and the warped glam of bands like The Stooges. "Heathen Means" is a jammy post-punk track with dual guitars, while the energetic "Symmetry" features background screams and seemingly out-of-tune riffs. Smirk offers a version of punk that isn't brimming with aggression but hits hard all the same.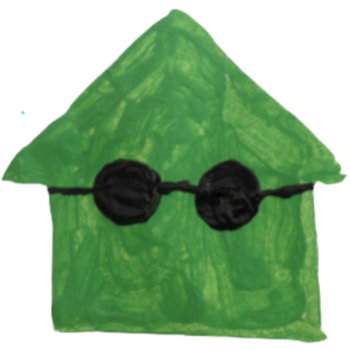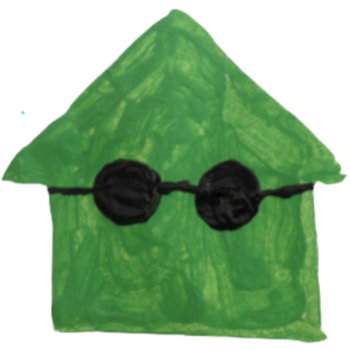 Merch for this release:
Vinyl LP, Compact Disc (CD)
Repetition is the central tenet of The Cool Greenhouse's sophomore album. The tracks are cool and casual, a synthesis of punkified free jazz and synth-heavy jam. The opener is based around a hollow-sounding drum beat, an inharmonious guitar, and singer Tom Greenhouse's signature spoken word, with new elements joining the song as it progresses. Greenhouse has a particular style of lyric-writing, telling bizarre, almost stream-of-consciousness stories that feel like tuning into someone's overactive id. "I Lost My Head" is a standout; simple and lo-fi, it's also the only track with proper singing. Yet it's closer "The Neoprene Ravine" that best embodies the UK band's vibe. At a sprawling six minutes, it's psychedelic and garagey, building up to an ecstatic crescendo.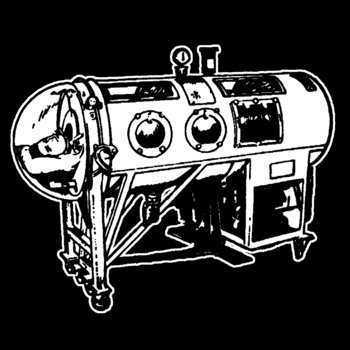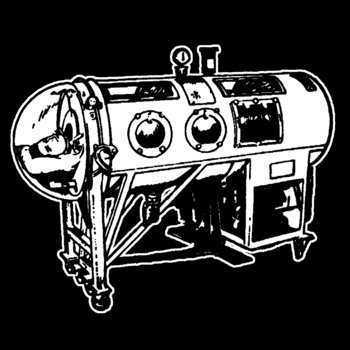 Merch for this release:
Vinyl LP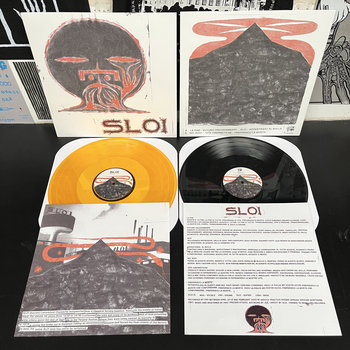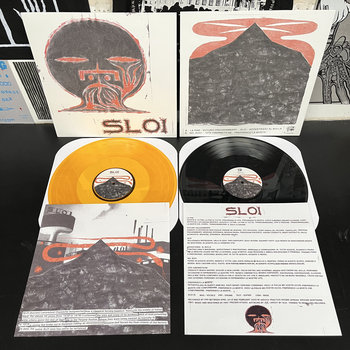 It's not everyday that Iron Lung Records presses a band's demo to LP, and it's clear why Italy's Sloi made the cut. On seven heavy tracks of D-beat hardcore and feral riffs, the band rants about the end of the world, the hollow promises of technology, and the overall emptiness of life—often in yells so incensed that the singer's voice cracks. Named for a now-defunct lead factory in their hometown of Trento, which took the lives of many workers and poisoned the area, the ugliness that's expressed here feels all too fitting. "Futuro programmato," with its wild and bold guitar, is undeniable, as is the doomy, bass-forward "Vite Cibernetiche."
Merch for this release:
Cassette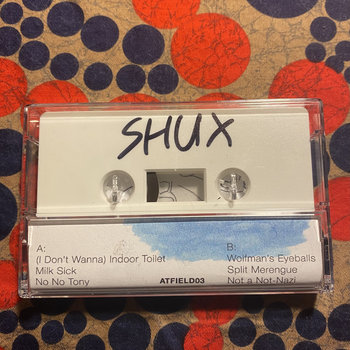 Off-kilter post-punk from this St. Louis, Missouri quartet, where each song is guaranteed to veer into a totally unexpected direction. With Cara Murphy-Smith's antagonistic vocals and Taylor Sprehe's sharp-edged drumming, Shux exemplifies the anything-goes energy of proto-punk. "No No Tony" bursts with guitar noise, while the instrumentation on "Wolfman's Eyeballs" is urgent and, at times, jarring. Closer "Not a Not-Natzi," with its fast-slow tempo and noodly guitar, is perhaps the record's best track, with Murphy-Smith's expressive voice akin to X's Exene Cervenka.
Merch for this release:
Vinyl LP
Oakland artists Andy Human and Sam Lefebvre (the former author of this column) came up with the idea for Desire Choir in 2021, eventually adding a panoply of collaborators, instruments, and influences. Recording began with drum and bass, which seems appropriate—not just because dub was a key influence, but because rhythm seems so central to these songs. "Continuous Hinge" is the minimal post-punk opener, with cool, echoey vocals and what sounds like strings and bongos adding a touch of drama. "Warm Launderette," with its folky chanting and romantic horns, is one of the rare punk songs that feels like it actually belongs in Bandcamp's devotional tag. The band's name "refers to the production of wants and needs in capitalist society" according to the album notes, and the band's desire to obliterate that system. To that end, they seek to eschew traditional band formation, to work collectively and towards collectivity, to withdraw efficiency in the workplace, and to prize improvisation. As an exercise in collective action, Non Plus Temps succeeds with Desire Choir; listen to it while you're on the clock.