BEST PUNK
The Best Punk on Bandcamp: March 2020
By Kerry Cardoza · March 30, 2020
Bandcamp has long been a home for DIY punk and hardcore from around the world, touching all of the myriad subgenres and helping to translate cut-and-paste to the digital age. For March's edition of the best punk releases on Bandcamp, Kerry Cardoza features a reissue from Irish proto-punks Nun Attax, the avant garde post-punk of NYC's Privacy Issues, the unwieldy hardcore of Spain's Orden Mundial, and much more!
Merch for this release:
Vinyl LP, Compact Disc (CD)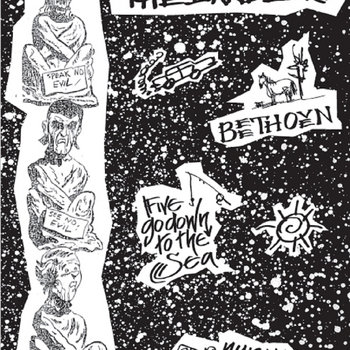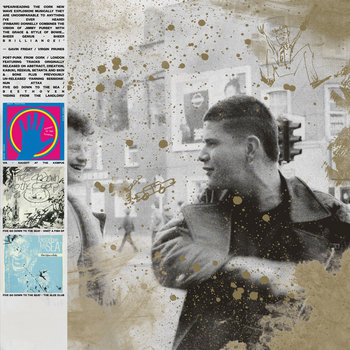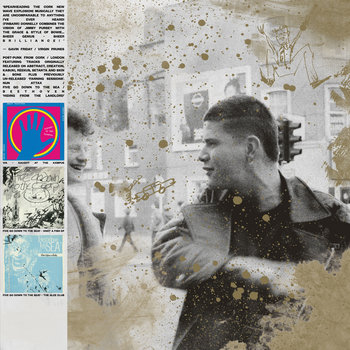 In the late '70s and early '80s, Finbarr Donnelly was a driving force in Cork, Ireland's nascent punk scene. His first band, Nun Attax, was a mish-mash of styles, with more than enough energy to make up for any lack of technical knowledge. Like many proto-punk bands, it cobbled together members, instruments and know-how; it was garage rock amped-up and furious. As a frontperson, Donnelly was exuberant and charismatic. An early review called them "chic working class." His later two bands, Beethoven and Five Go Down To The Sea?, which at one point included a cellist, diverged further and further into experimental madness—lots of angularity, little regard for song structure, and, at times, a drum machine. This compilation gathers bangers from all three bands in tribute to Donnelly, whose life was cut short in a drowning accident. He was 27. Of particular note here is Beethoven's bonkers cover of The Beatles' "Day Tripper," which was named NME's Single of the Week in 1989. The Nun Attax tracks are equally impressive: oddball music that helped to build a punk sound at a time when there were fewer rules as to what that sound might be.
Merch for this release:
Cassette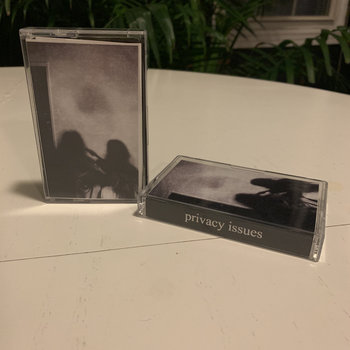 The spare existentialism of New York duo Privacy Issues perfectly encapsulates the mood of 2020. We're extremely online and ever-connected, with little understanding about what that means in the long-term, for our mental and physical health or for our rights to privacy. We trade that privacy for access and ease; we think only of now, a clear recipe for future disaster. Drummer (and music journalist) Liz Pelly and guitarist Pier Harrison play minimal post-punk in a range of styles, from the experimental "Managed World," which seems influenced in equal parts by The Raincoats and Kim Gordon, to the lo-fi, C-86 feel of "Hold My Breath." (Both bandmates sing.) While the pair are clearly thinking deeply about how to stay meaningfully connected in a world filled with infinite but tenuous ties, these songs don't come across as despondent. On "Managed World," they repeat, "If you saw reality, you'd scream/ If you saw reality, the end would begin." That might seem dark, but the enthusiasm apparent in the music-making tells a different story. Privacy Issues aren't hopeless—they're awake to the world's realities and believe in sharing their insights.
Merch for this release:
Vinyl LP
This split highlights two of the most heavy-hitting hardcore bands of recent memory: Bogotá's Muro and Mallorca's Orden Mundial. Muro opens the record, with five insanely fast and aggressive tracks; each song seems to wile out more than its predecessor. The guitar in "Universal" is in a race to outdo itself, with screeching bent notes and raucous solos, while "La Ciudad Es Hostil" is so loud, you can hear the strain on the amps. The Orden Mundial tracks are decidedly more lo-fi, though no less intense. The unwieldy "Marginal" is a slow, gritty number, indubitably moshable. "Vais A Sufrir" is even sicker. Here, the steady bass riff and chaotic guitar add layer upon layer of ominous sound, and the reverb on the vocals adds an increasing amount of tension. These songs will be the last to be recorded by the Spanish band, as their bassist Martí passed away; this record serves to memorialize their life.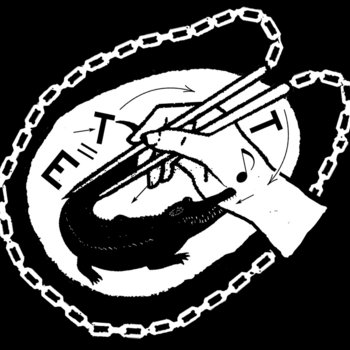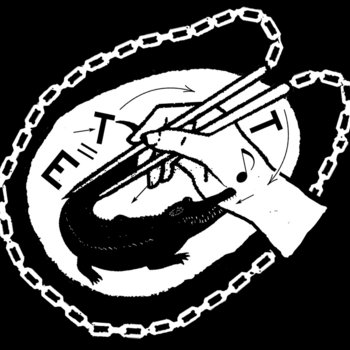 Merch for this release:
Vinyl LP
A truly bizarro, dystopian-themed debut LP from mysterious Australian rockers Set-Top Box. It seems a perfect fit for Germany's eclectic punk label Erste Theke Tontraeger. Loaded with rudimentary synth beats and heavily produced vocals, the tracks feel equally indebted to the danciness of Devo and the DIY, tongue-in-cheek cleverness of early Le Tigre. Whatever tale Set-Top Box is telling, it's a bleak one. If their use of technology is a nod to retro sci-fi or a glimpse of the future, we are doomed indeed—singing as they do of the pitfalls of consumerism and the decline of workers' rights under late capitalism. To that end, "Company Time" and "Debt & Equity" are two of the catchiest, more straightforward tracks.
Hank Wood and the Hammerheads
Use Me
This new 7-inch from NYC powerhouses Hank Wood and the Hammerheads is irresistible from beginning to end. The band sounds a bit more mature on these songs, with plenty of slower parts, including the ballad-esque "Strangers" and the somber "Tomorrow." But there's no need to fret, vocalist Hank Wood hasn't lost any of his panache—each song is still punctuated with his signature grunts. Closer "Use Me" delves even further into this territory. It's punk meets southern rock, sprinkled with organ and sugary backing vocals. The opening track "Look at Me" is the most straightforward, with a catchy chorus and lots of energy. Though the organ-heavy "Tomorrow" is easily my favorite track here, a desperate plea for a brand new start.
Spam Risk
S/T
Merch for this release:
Cassette
These seven tracks from new Chicago trio Spam Risk make for a strong debut. Guitarist Josh and bassist Pam (of Blizzard Babies) share vocal duties; they both vacillate between a sing-song approach, as on "Dyson," and spoken word/shout, as on "Destroy Madness." Spam Risk are nothing if not jaded, though they are at least earnest in their disillusionment. "Destroy Madness," a riff on Allen Ginsburg's "Howl," pokes fun at the over-education of today's youth, which might be funny if it weren't so true. In 2020, a college education doesn't guarantee anything. The band combines the angularity and spareness of post-punk with classic punk angst and the simplicity of Beat Happening to create a familiar, appealing sound. In case there was further doubt about their intended audience, the $6.66 price of their cassette may cause a millennial or two to comment: "Nice."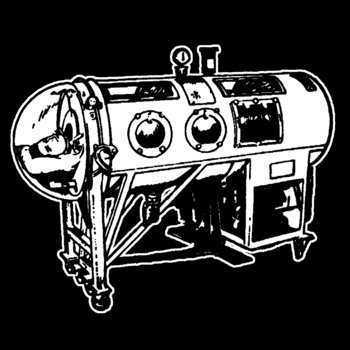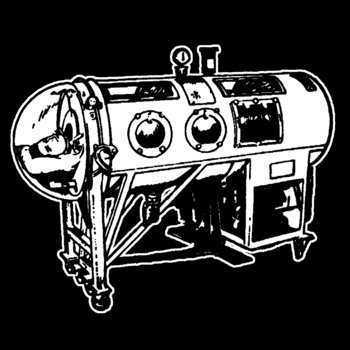 Smut are here to debase your ears; they do a smashing job at continuing L.A.'s tradition of producing raw and gritty mid-tempo hardcore bands. This release, their first LP, reveals the quartet to be tighter and much more polished than on previous releases—their 2017 demo was admirably noisy. Lead singer Izzy vacillates between bratty taunting and gravelly shouting, drawing understandable comparisons to Darby Crash. Closing track "Bag" is definitely one of the most interesting here, with its vicious growls and hard-hitting drum rolls.