BEST PUNK
The Best Punk on Bandcamp: January 2021
By Kerry Cardoza · February 04, 2021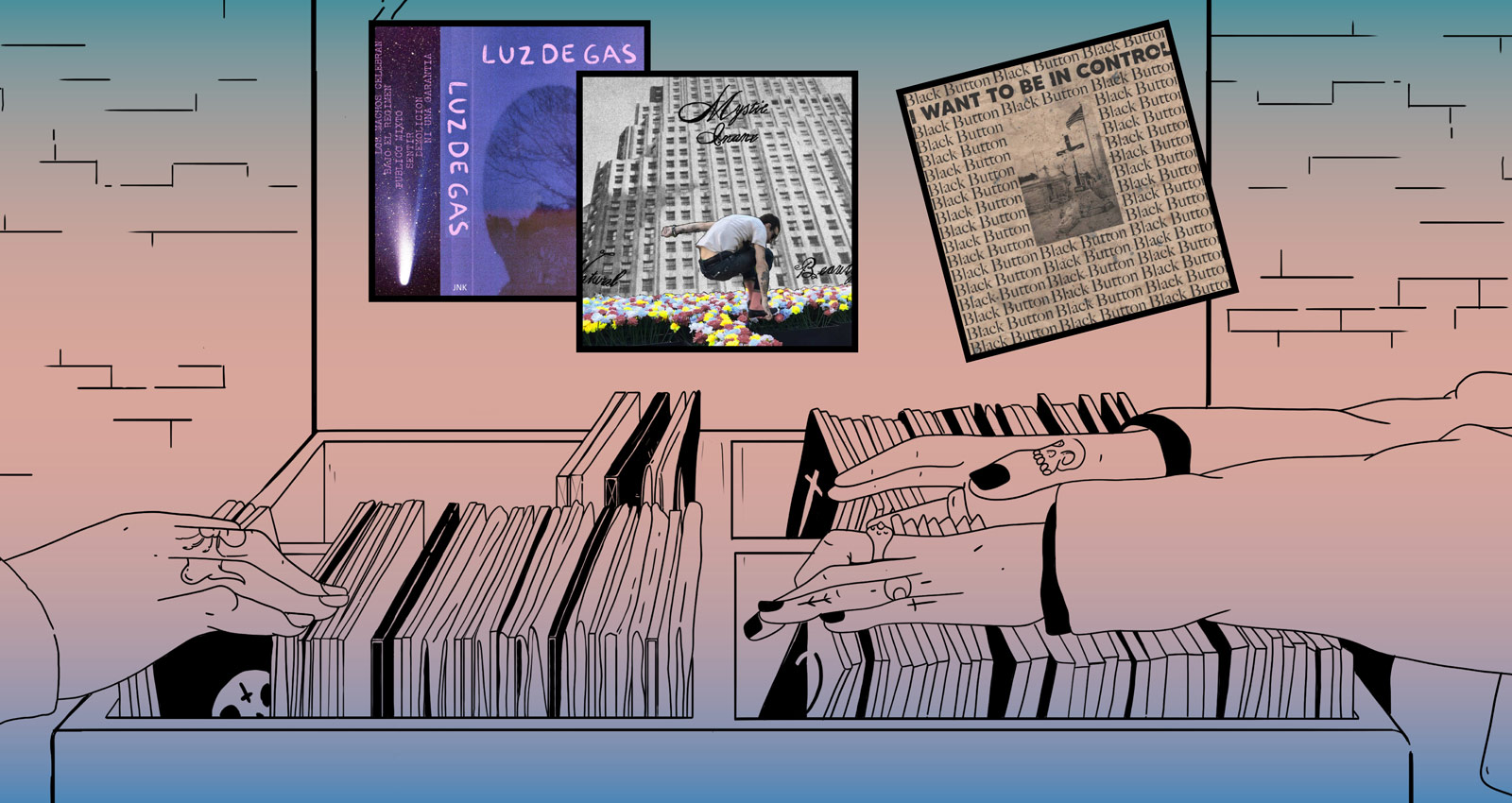 Bandcamp has long been a home for DIY punk and hardcore from around the world, touching all of the myriad subgenre styles and helping to translate the simple effectiveness of cut-and-paste to the digital age. For January's edition of the best punk releases on Bandcamp, which includes a handful of notable records released in December amidst our Best of 2020 coverage, Kerry Cardoza features the garage punk of the UK's Snoozers, the raw hardcore of Chile's Luz De Gas, the final release from New Orleans's Mystic Inane, and much more.
Merch for this release:
7" Vinyl, Cassette
Urgent and earnest, UK supergroup Snoozers pack a lifetime's worth of attitude and style into these four songs. Composed of members from Comet Gain, Ghost Mom, and the Casual Dots, Snoozers plays garage punk with '60s girl group sensibilities. Each impossibly catchy track on this self-titled EP is a wonder. Vocalist Nadia Buyse is a powerhouse, able to sound like Lady Gaga at her most powerful (as on the guitar-driven "Absolutes") or the unstoppable Beth Ditto (as on the bouncy "Weekend at Bernie's"). Out on the mysterious Notown Records, the album page will allegedly disappear once the physical copies sell out—an ingenious, if curious marketing ploy—so you truly cannot delay checking this out.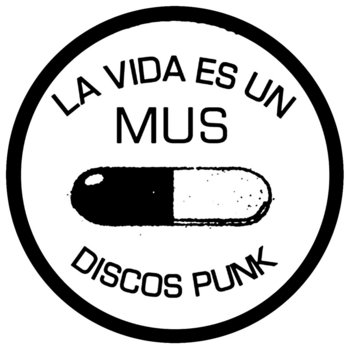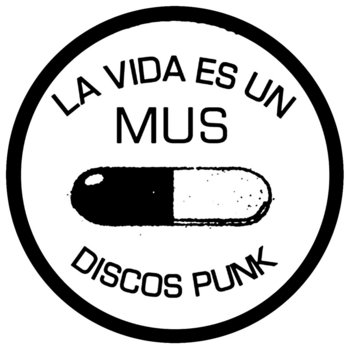 Merch for this release:
7" Vinyl
This long-running, scrappy New Orleans quartet has sadly called it quits as a band, but not before leaving one last, nose-thumbing EP. Full of jerky instrumentation and seemingly nonsensical lyrics, none of these tracks follow a rote structure. Opener "Death of a Disco Spiv" has a nearly minute-long, rather staid guitar intro before jumping into the song proper, though the guitar line keeps pushing back to the fore, creating a wholly disjointed series of sounds. On both "Mystic Ignorance" and "Peckerwood Nero," vocalist Jonah Stocks-Ladd breaks into barks, hoots, and howls, as if impersonating a curious-sounding animal. "Peckerwood Nero," the album's closer, is a repetitive post-punk track, with a fake ending halfway through. After a pause, it jumps back into the dissonant melody for an instrumental reprise. "Mystic Ignorance" is probably my favorite here, with Jonah sounding as if he's reining in his intensity, erupting in short bursts of sound over a crunchy rhythm section.
It's been almost a full year since I've had the pleasure of sweating it out in a grimy DIY venue, which might be why I warmed to this no-frills EP so quickly. The recording quality, hollow-sounding drums, and guitar feedback makes me feel like I'm in the room. You can easily imagine the band setting the tone for their set with the instrumental, warm-up-sounding opening track, which blends directly into "Los Machos Celebran." Vocalist Muriel shrieks at the top of her voice, railing against those who don't support the emancipation of women. And she doesn't let up over the rest of the album, making a case for the symbolic destruction of man and calling bullshit on a cold and uncaring society.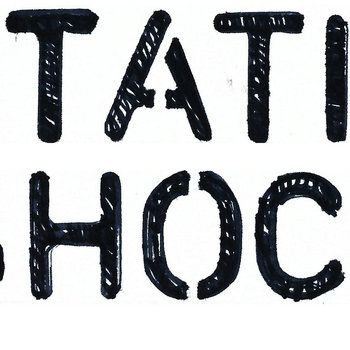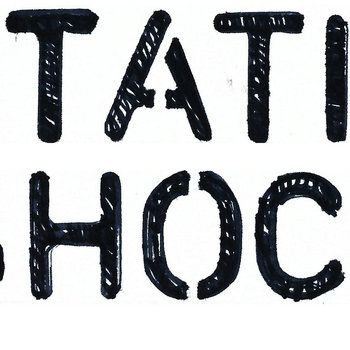 Merch for this release:
Vinyl LP
A gruesomely heavy full-length from this Australian four-piece. On first listen, one might mistake Oily Boys for just another standard hardcore band, but the group stretches out in some pretty weird directions on these tracks, perhaps most of all on the eight-minute-plus closer "GTrance." It's a nightmare dirge, filled with outer-space-sounding echoes and effects. There are tighter, more straightforward tracks here as well, like the grooving, tortured "Cabramaverick," or the emotional, almost post-hardcore "Heat Harmony." Vocalist Drew Bennett's MO is pure aggression, growling out the lyrics in strained, mostly unintelligible bursts. "Stick Him" might be the most far out, a mix of subtle, atmospheric sax notes and heavy guitar with steady bass that carries it through. It brings to mind a scene of the world ending in a suffocating dust bowl, fires blazing unchecked throughout a desolate landscape.
Merch for this release:
Cassette
The second release from this Richmond, Virginia hardcore outfit is much more polished, and much more experimental than their first, from 2019. It opens with an eerie spoken word screed, "Invocation for Disarmament," that sarcastically pays tribute to the USA—though I won't lie, in light of the proliferating far-right rhetoric online and IRL, I did as much research as I could to make sure these words were, indeed, tongue-in-cheek. (Bands, I beg you to include lyrics with your releases!) This record is of a piece with the recent breakout album from Straw Man Army: both vacillate between fast and slow, tight and unwieldy, painting the horrors of colonialism with broad strokes. The disjointed closing track, "Joni Mitchell Birthday Song," is probably the strongest here, similar in both tone and title to The Minutemen's iconic "Bob Dylan Wrote Propaganda Songs."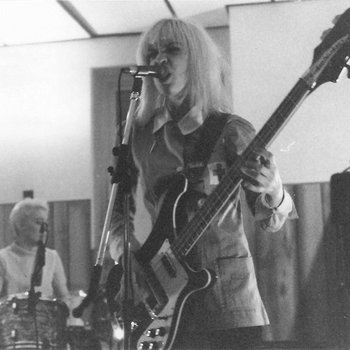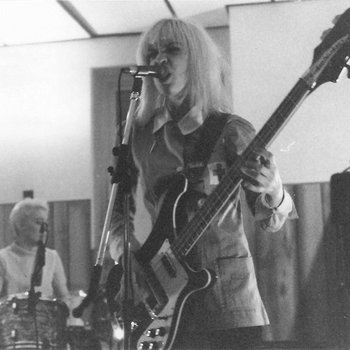 Chicago's no wave stalwarts The Scissor Girls, have finally released their 1992 demo on vinyl with this killer reissue package from L.A.'s JABS label. The trio were as known for their stage antics and over-the-top aesthetic as they were for their wiry, chaotic sound. In a video from their performance on the cable access show Chic-a-Go-Go, singer Azita Youssefi appears to be dressed as an alien wearing Mickey Mouse ears; in the background, a little girl hits a single drum with an oversized bone. On this record, Youssefi's maniacal vocal style is on full display, sitting somewhere between Jean Smith's straightforward delivery and Jello Biafra's drama. It often sounds as if her tongue is getting in her own way, as on "So Long Sucker." The instruments frequently head in their own directions; see "Riveted," where the guitar line goes up and down the neck, accompanied by an almost circus-music-like bassline. On the phenomenal "Omens," the guitar and bass sound diametrically opposed, the guitar frequently stopping to make rogue plinks. Kudos to JABS for bringing this important Chicago band back into the fold.