BEST PUNK
The Best Punk on Bandcamp: August 2023
By Kerry Cardoza · August 28, 2023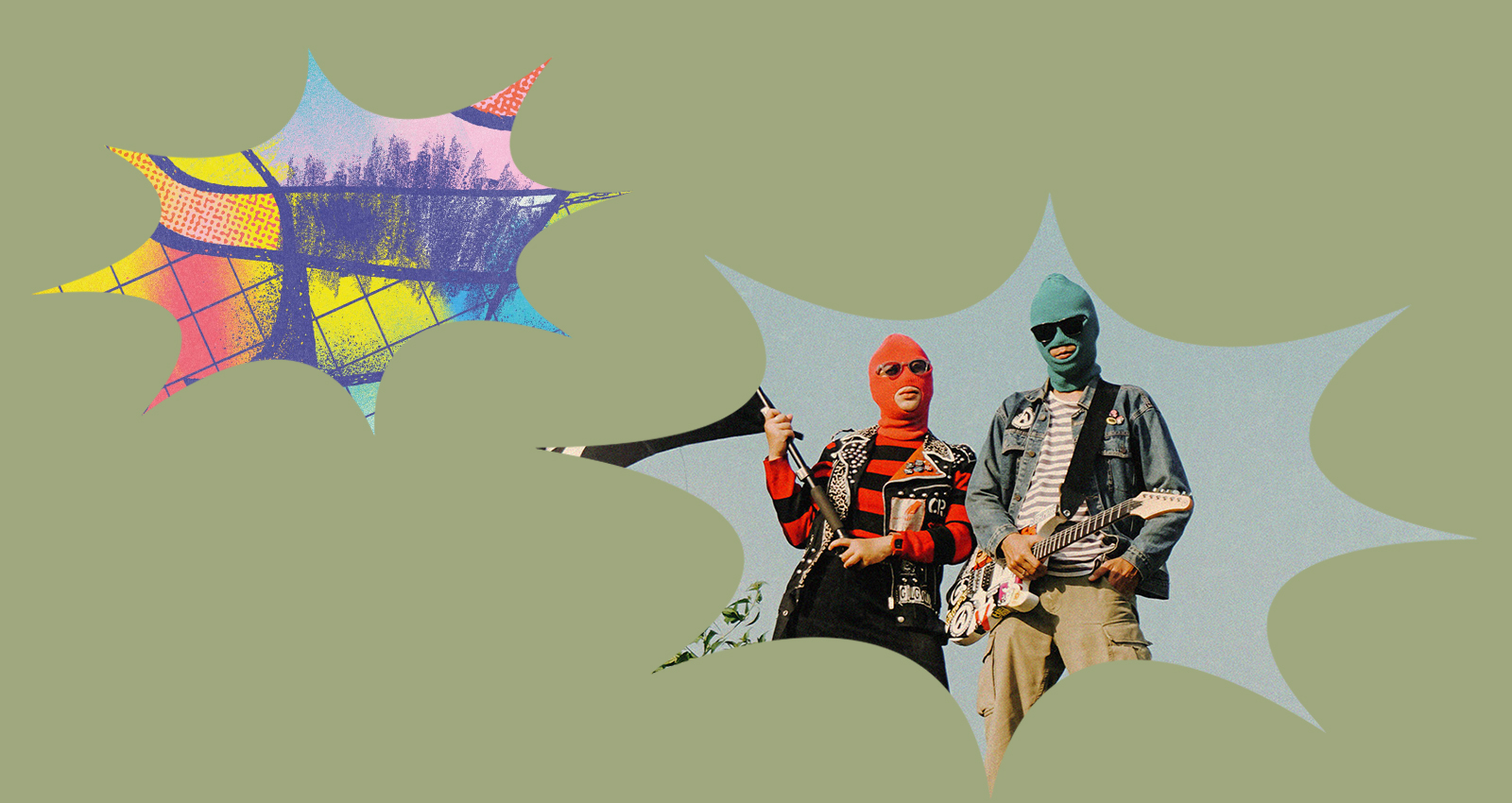 Bandcamp has long been a home for DIY punk and hardcore from around the world, touching all of the myriad subgenre styles and helping to translate the simple effectiveness of cut-and-paste to the digital age. For August's edition of the best punk releases on Bandcamp, Kerry Cardoza features the lo-fi anarcho-punk of New York's Eye of the Cormorant​/​Eye of the Heron, the jangly post-punk of Scotland's Water Machine, the aggressive hardcore of Finland's Konventio, and much more!
Merch for this release:
Vinyl LP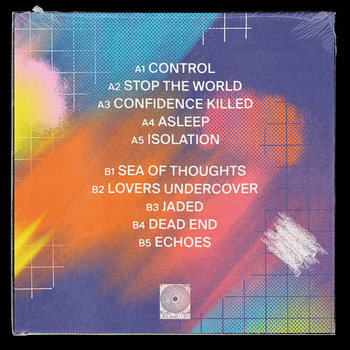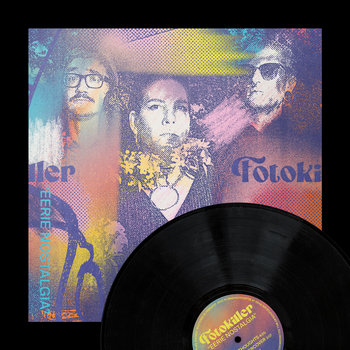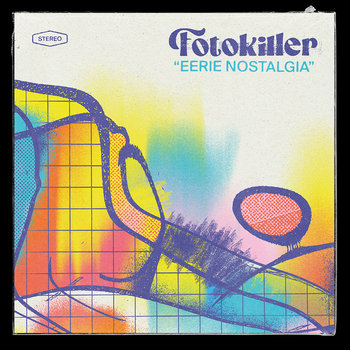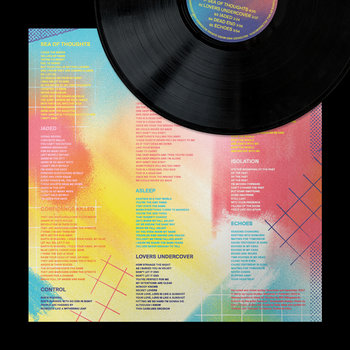 The debut full-length from Berlin trio Fotokiller is lush, dark punk, featuring understated instrumentation and a strong sense of melody. Compared with the band's unfiltered 2020 debut, Eerie Nostalgia is a smoother, much more polished offering—as evinced by the updated version of dreamy album closer "Echoes." Vocalist Sofy exudes an air of quiet despondence akin to the subdued moodiness of Soft Kill. "Asleep," with its wafting synth and steady bass, brings to mind the sad minimalism of The Softies—the line between dark punk and twee is thinner than one might expect—while "Lovers Undercover" has a deft structure. "Jaded" and "Dead End" have a bit more teeth than the other tracks; they're delivered with more urgency, the latter erupting into a heartfelt jam.
Merch for this release:
7" Vinyl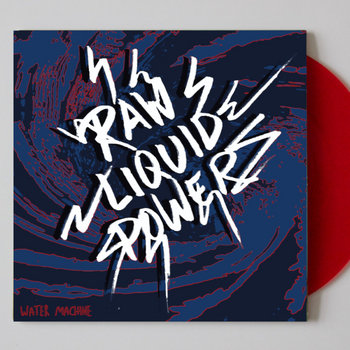 Glaswegian punks Water Machine take deceptively simple song structures and infuse them with wit, charm, and attitude courtesy of lead vocalist Hando Morice. On opener "Water Machine Pt. II," forceful shouting gives way to girl-group-style harmonizing. Whether or not it's climate anxiety that lies beneath the threatening chorus "Don't be late, hydrate," the soft-hard mix of sounds is suitably destabilizing. This EP is the quartet's first studio release, a fun follow-up to their 2022 demo, the songs of which lean a bit more toward country and jangle pop. Fun is a central element for Water Machine; they're not taking themselves too seriously, as proven by their generous use of cowbell on "Stilettos," but the tracks are catchy all the same.
Eye of the Cormorant​/​Eye of the Heron
S/T
Donna Allen's prolific output knows no bounds. Not only is she part of the long-running Austin outfit Chronophage, she released another solo album (via ever/never records) earlier this year. This demo is part of a bird-centric anarcho-punk "affinity project," with a third release, Penguin, slated for release next year. These tracks are raw and packed with energy, with lo-fi production befitting a solo bedroom album. The first part, named for the cormorant, is full of buzzing synths and subdued Lou Barlow-esque vocals, with snippets of egg punk and peace punk thrown in. The second half is more aggressive, with metallic guitar and more straightforward instrumentation. But all of it is imbued with the spirit of anarcho-punk—as Allen sings, "Death to capitalism, forever."
Merch for this release:
Cassette
Sorry State Records has done the world a solid by re-releasing this Finnish quartet's hard-hitting debut and introducing them to a wider audience. A crunchy guitar tone and aggressive vocals dominate their sound, which is enlivened by more than a few gnarly rock 'n' roll solos. Each track is straight and to the point, the band blazing through with speeding tempos. The blistering "Onko susta tähän," with its razor-wire riff and tough backing vocals, is a standout, as is the rollicking "Et koskaan sinä."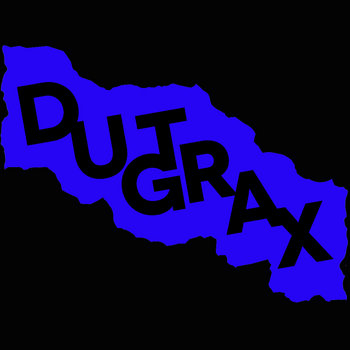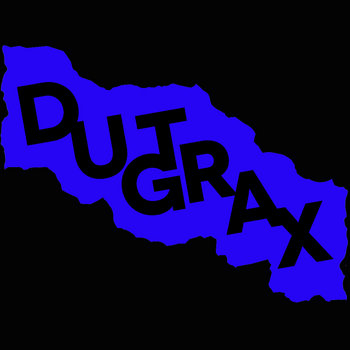 A sparkling electronic punk album from this Central Java, Indonesia-based duo. Dressed in balaclavas and railing against consumerism and financial exploitation committed by the police, Sukatani make dance music political. From the psychedelic opener to the moodier "Realitas Konsumerisme," this synth-dominant record features track after track of new wave-influenced post-punk. Lead vocalist Ovi is a gothic powerhouse in the vein of Siouxsie Sioux; their vocals soar, particularly on the alluring "Tanam Kemandirian," a track that requires repeat listening.
An unfiltered demo dating from 1988 from this Mexico trio, one of several reissues recently released by Austin label Esos Malditos Punks. Vocalist Joel Abuso spits out each word with vehemence, as on the proto-punk "ratas del gobierno." Drummer Felipe Vudú hits hard but the drums are recorded poorly; Luis Maqueda's tinny, distorted guitar takes precedence here. But despite the lackluster recording quality, the explosive energy and simple, effective song structures work well—check out the ferocious closing track and "nada eres," with its slow interlude that breaks fast into the next verse.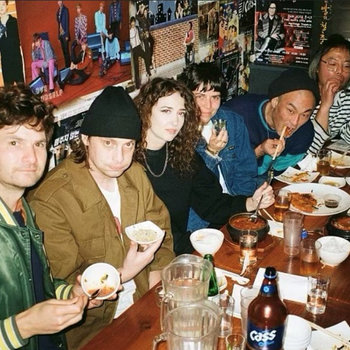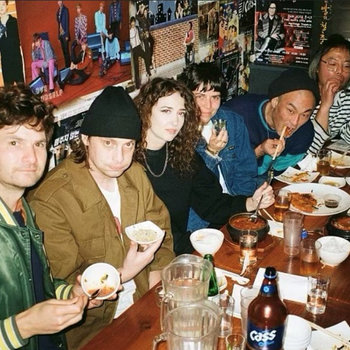 Merch for this release:
Vinyl LP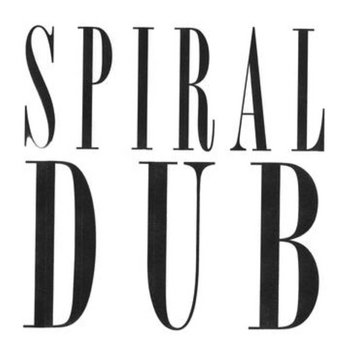 Bringing together members of bands like Life Stinks, Diiv, and Mane, San Francisco six-piece Spiral Dub is an expansive psych-punk act. Conjuring the eclectic glam of Flower Forever or PPM66-era Gen Pop, this is punk deserving of Bandcamp's devotional tag, with esoteric lyrics and group singalongs. (There's also the '70s rock track with the appropriate title "High as Fuck.") The euphoric "Top of the World," the upbeat "Hang From the Line," and the funky closing track "Knockin' on My Head"—which stretches into a noodly jam complete with skronky sax—are some of the brightest offerings here.