BEST OF 2022
The Best Dance 12"s of 2022
By Sean Keating · December 13, 2022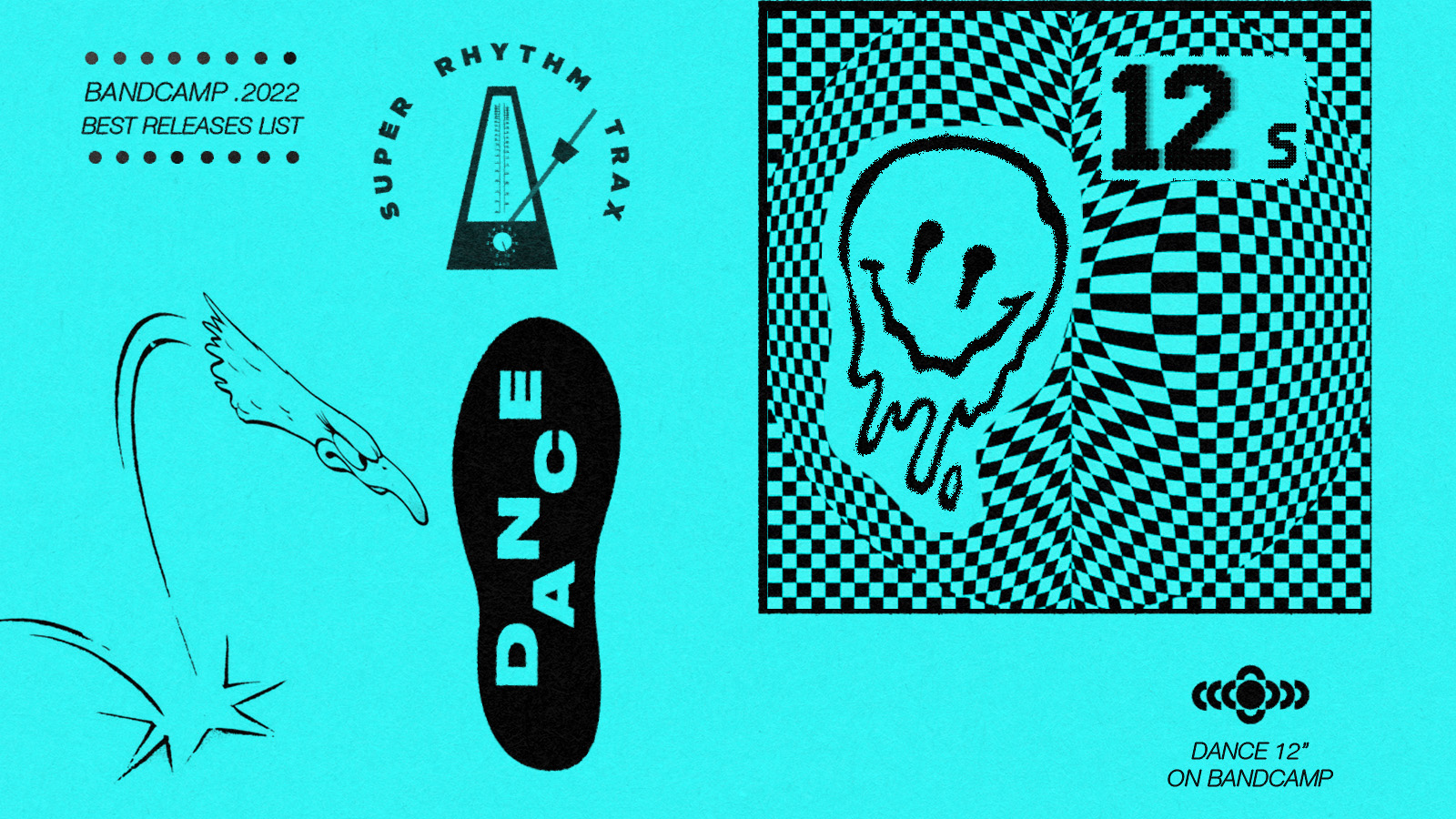 As we come to the end of another great year for dance music in all shapes and sizes from all corners of the globe that are worthy of celebrating, a dedicated number of independent labels and artists remain steadfast in their commitment to the genre's original and most cherished format despite ever ballooning production costs, manufacturing times and seemingly countless other obstacles. From intergalactic Ukrainian electro and Zambian club constructions to the freshest crop of Atlanta's house scene and Melbourne's most promising young guns, these are 2022's best 12" dance releases on Bandcamp.
Merch for this release:
Vinyl LP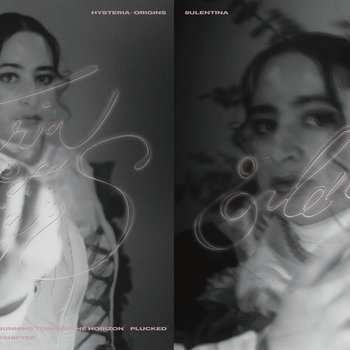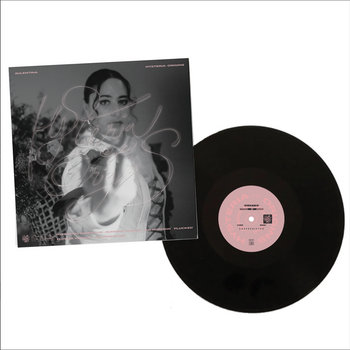 Arguably one of the most personal dance releases of the year is 8ULENTINA's Hysteria of Origins which, in the artist's own words, is a "character study and exploration of the multiplicity of self." The EP explores a vast spectrum of emotions through an array of different musical languages. Perhaps 8ULENTINA's greatest technical and artistic achievement on Hysteria of Origins is the fusion and juxtaposition of sounds and musical ideas, allowing elements that would seemingly clash to sit next to and on top of each other harmoniously. That's most evident on "Repeating Narrative" with its busy percussion, manic break and pummeling kick providing a bed for a light and haunting riff, as well as "Running Towards The Horizon," where a soothing synthetic choir patch coexists with violent drum programming, and "Plucked," where ominous synths and galloping percussion are intermittently interrupted by a reflective zither.
Quinn Mason & Stefan Ringer
Nitecap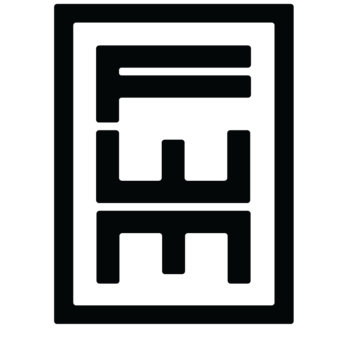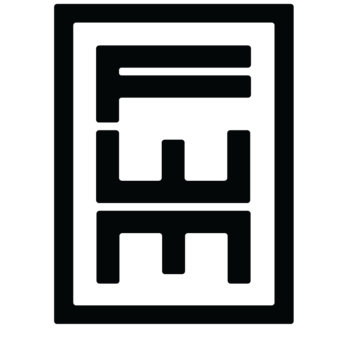 Merch for this release:
Vinyl
Earlier this year, the immensely talented jazz multi-instrumentalist Quinn Mason and Stefan Ringer, one of the most exciting torchbearers of the new generation of U.S. house and techno producers, teamed up for a mouthwatering offering of deep, tough, and moving dance music. The title track features supple saxophone work from Mason over Ringer's unique take on a broken beat rhythm section, glued together by soothing, understated keys. The duo continue their fusion of electronic and organic instrumentation on the next two tracks before going fully synthetic on "The Light," which, despite not featuring any live instrumentation, maintains the EP's luscious jazz musicality. "Pulling Keys" reins in the chops slightly, in favor of more hard-bodied sounds; it's also the most obvious pick for club DJs, with Ringer's immediately recognizable voice intermingled within the track's various elements.
Merch for this release:
Vinyl LP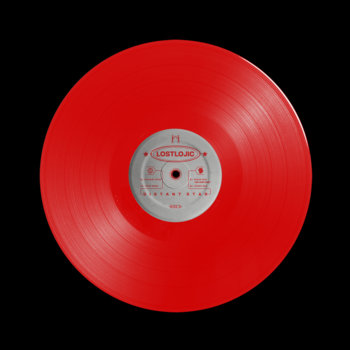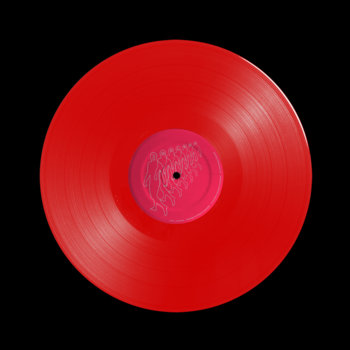 Kyiv's Lostlojic presents three intergalactic electro slammers for Rotterdam label Infinite Pleasure, his first offering since the 2020 EP Imperfect. Drifting, paranoid melodies and stuttering arpeggios are draped over crunchy drum machines and exuberant basslines on "Distant Star" and "Your Song," creating a fittingly extra terrestrial atmosphere, given the EP's title. "Space Bus" maintains the mysterious and celestial theme but in a far more laid-back manner, featuring a sparse rhythm section and twinkling synths—in opposition to DMX Krew's remix of the track, which comes complete with jubilant piano chords, flying hi-hats, a sporadic break, and a dollop of acid.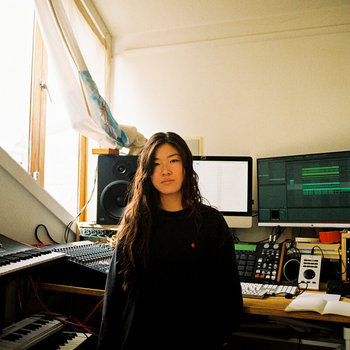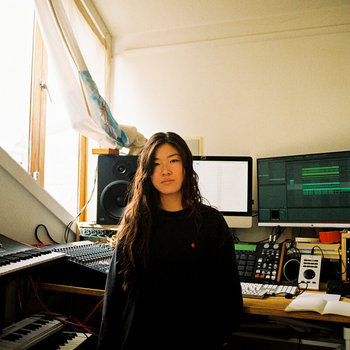 Merch for this release:
Hat, Vinyl LP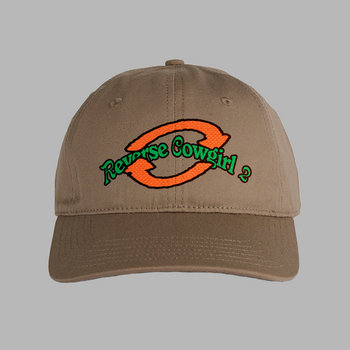 With a string of essential releases over the last two years, Jennifer Loveless's reputation as one of the leading lights of exciting, innovative, and downright fun dance music has been ratified by DJs, tastemakers, and fans all over the world. Over the course of Around The World, Loveless employs a wide range of instruments and samples to portray a vast spectrum of sounds and emotions. The EP's tenderest moment comes on "Fall In Love," with a tapestry of digital guitars and bleeps; by contrast, "Club Stomp" is probably the toughest and most venomous of the bunch, as a chorus of paranoid synths collide with a tight kick and pulsing bass. In between these two poles, Loveless treats us to everything from the swinging slap-bass-powered groove of "Reverse Cowgirl 2" and the distorted roll of "YamaaHA!" to the high-octane throb of "Muzik," resulting in a robust and well-rounded release that many artists would struggle to achieve on a full-length album, let alone an EP.
SHE Spells Doom
Bossano
Merch for this release:
Vinyl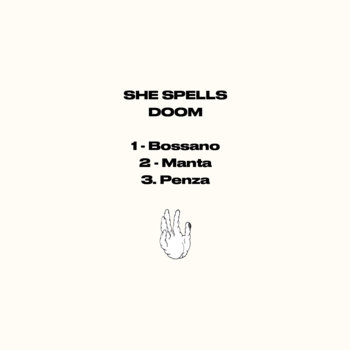 Having garnered widespread attention from his contribution to Tresor's 30th Anniversary compilation last year, SHE Spells Doom has quickly become a favorite for club DJs the world over. Bossano is his most refined, confident, and effective work yet. Released on All Centre, SHE Spells Doom utilizes a sparse palette across all three tracks to great effect, showing the strength of each individual element. The influence of a plethora of different dance music cultures can be felt across Bossano, from UK funky and grime to Detroit techno and dancehall, effortlessly drawing lines of comparison and contrast between diverse yet interlinked genres.
Merch for this release:
Vinyl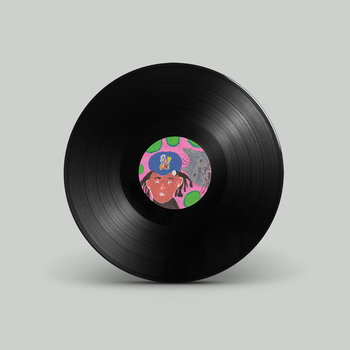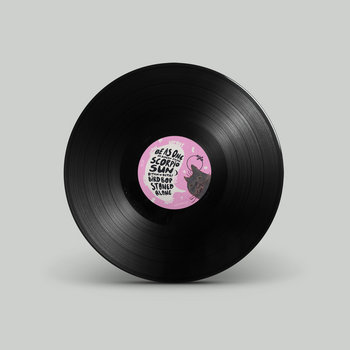 One of the UK's most highly regarded DJs joins forces with the esteemed Eglo Records to flex her production muscles with From The Floor To The Booth. The EP marks something of a departure for the London artist, moving further away from her early days making left-leaning grime instrumentals and delving further into rich musicality and jazz harmony, while maintaining the edge and vigor for which her music has become known. From The Floor To The Booth jumps from the forlorn and soul-stirring "Be As One," which features the mesmerizing vocals of Simeon Jones, and the warm aural embrace of "Scorpio Sun" to the twisted halftime gnarl of "B!tch You Better" and the spellbinding sample flips of "Bird Bop," laying down a bold first paragraph in a new chapter of the producer's ever growing discography.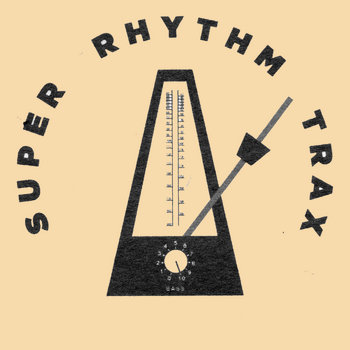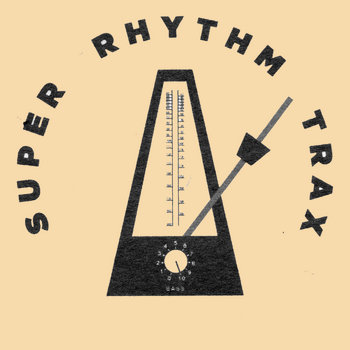 Merch for this release:
Vinyl LP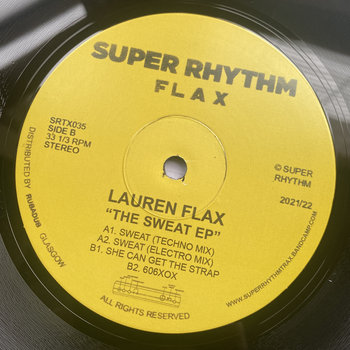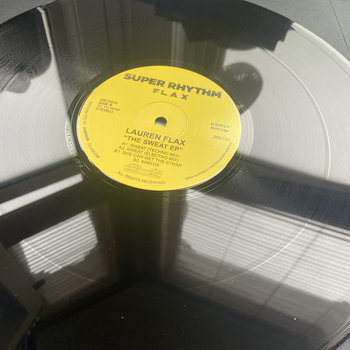 Lauren Flax's The Sweat EP for Jerome Hill's Super Rhythm Trax label is an example of the near-perfect synergy that's possible between remarkably innovative technical prowess and functional, no-nonsense dance music. The title track boasts two different versions; the more chaotic and unhinged "Techno Mix" and the "Electro Mix," which is relatively more restrained but packs just as powerful a punch. The remaining tracks further exemplify the extent to which Flax has mastered her machines, whipping up a storm using impressively minimal instrumentation and keeping dancers on their toes with endlessly exciting rhythmic patterns and unpredictable arrangements.
Merch for this release:
Vinyl LP
Despite only emerging in the last few years, Washington, D.C.'s Soso Tharpa made an entrance with a fully-formed and immediately recognizable sound of his own. This year's EP for 1432 R is his most raw and outspoken yet. Gritty drums and spine-tingling arpeggios collide with robotic vocal samples and shimmering chords across Evolution that go from brazen and muscular moments to those that are deep and serene. While there are obvious influences from the generations of dance music that came before him, Soso Tharpa never shies away from new and perplexing sounds and ideas—which is perhaps most apparent on "Action," as thundering drums battle aquatic bleeps and a collage of trance-inducing vocal samples.
Hassan Abou Alam
Fasla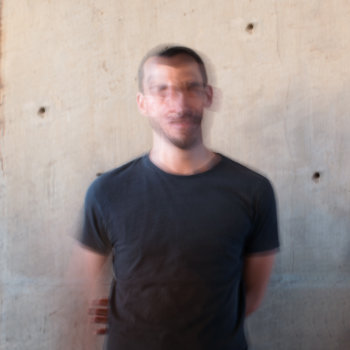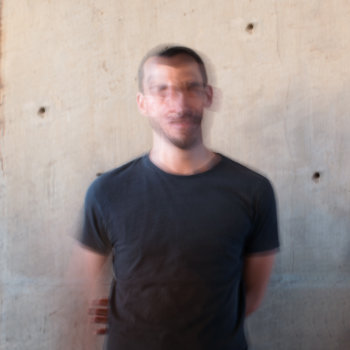 Merch for this release:
Vinyl LP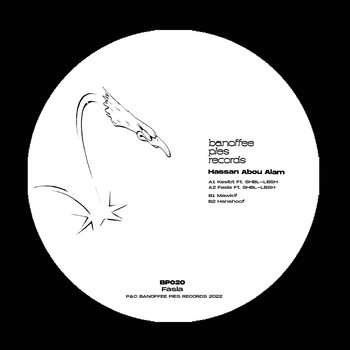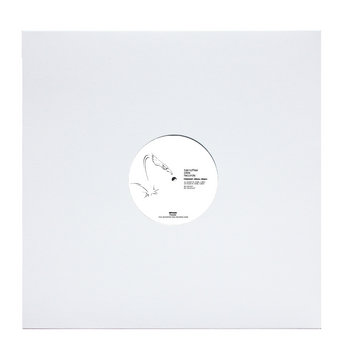 Banoffee Pies Records' 20th release came courtesy of Cairo's Hasson Abou Alam in the form of Fasla, an EP rammed with fractured drums, infinitely morphing low-end, and cascading electronics. SHBL-LBSH provides guest vocals on "Kesibt" and "Fasla," which add as much to the unorthodox instrumentation as they do a welcome human touch to an otherwise dystopian and robotic atmosphere. The often aggressive and sometimes punishing nature of the EP contrasts with snatches of softness and warmth, particularly on "Mawkif" and "Hanshoof," which feature darting FM bells and an undulating harmonic passage, respectively.
Merch for this release:
Vinyl LP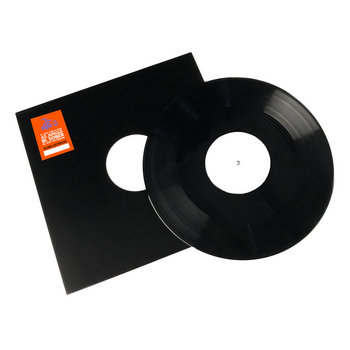 Although his production credits date back over two decades, it's only within the last five years that Waajeed has become truly prolific as a solo artist, largely through his Acts of Love Mixtape series on his own Dirt Tech Reck label. Acts of Love Mixtape: Act 3 expertly exemplifies all of the characteristics that fans of his music have been drawn to over the years, from gritty and hard-hitting drums to deeply soulful musicality and star-gazing synth work. All four full tracks featured are primed for club use, each steadily more suitable for later in the night than the last, climaxing with the boisterous dembow rhythm, imposing strings, and chopped vocals on "Ain't No Feeling."