BEST OF 2021
The Best Experimental Music of 2021
By Marc Masters · December 22, 2021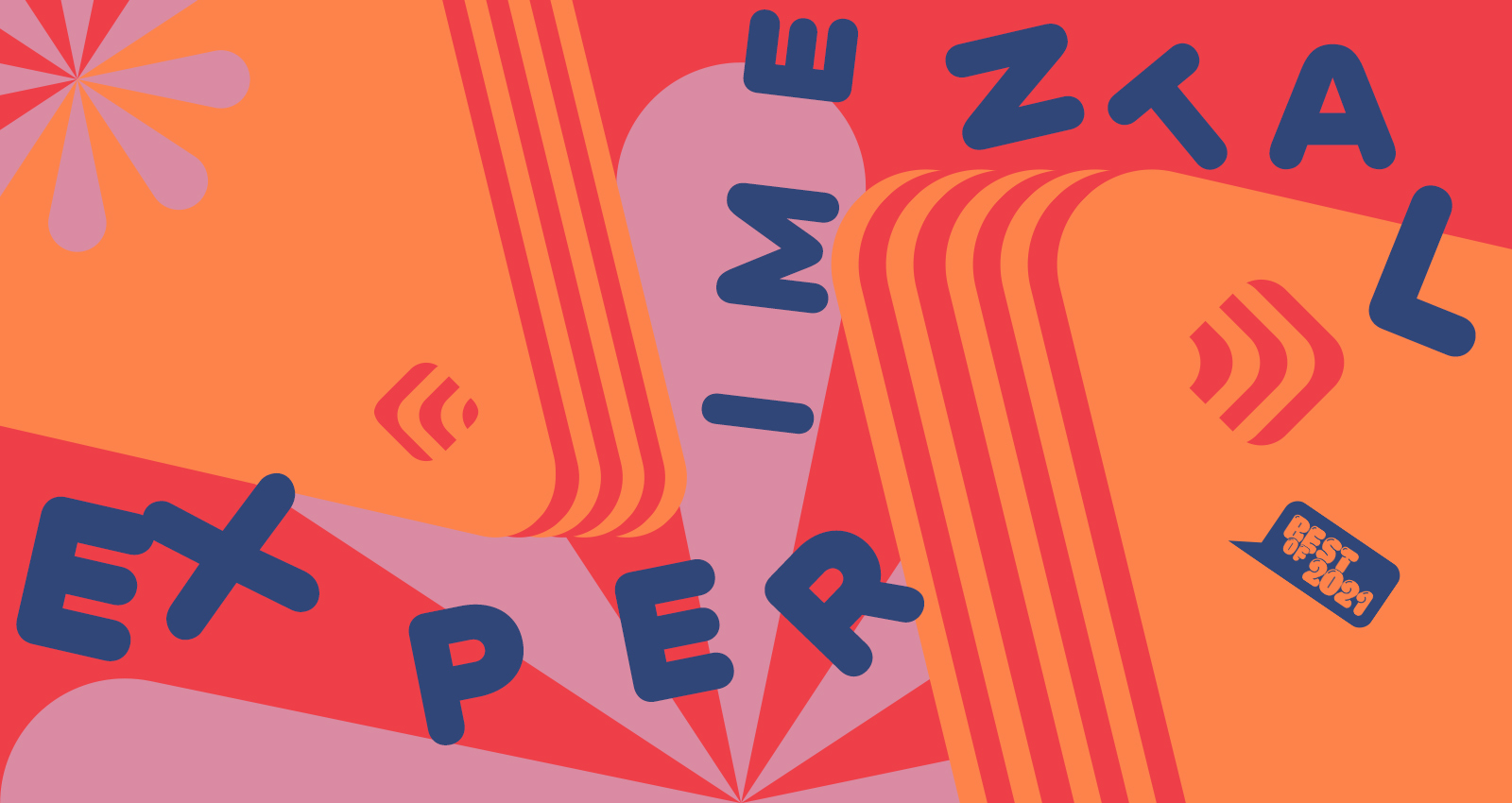 Welcome to the year-end edition of Best Experimental Music on Bandcamp, in which we've picked 12 of our favorites from 2021. As always, this year was overflowing with great experimental music, from all corners of the globe and all the growing spaces in between traditional genres. Our list, presented in alphabetical order by artist, includes tape loops made from old Christian albums, 2000-year-old Chinese lutes, virtual lockdown collaborations, and field recordings that vary from the documentary to the fantastical.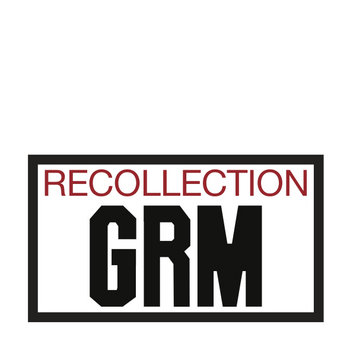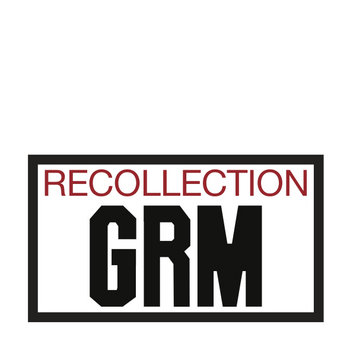 Decades of writing for film, TV, and live performances have helped veteran French composer Michèle Bokanowski develop a unique knack for injecting narrative into abstract sounds. On Rhapsodia / Battements solaires, drama abounds: the 17-minute "Rhapsodia" pulses with purpose, while side two's "Battements solaires," the soundtrack to her husband's film of the same name, offers an immersive atmosphere, with distinct sonic events—loud sounds, cuts to silence, swelling notes—forming a bigger arc, and giving a full sense of how Bokanowski can turn ideas into music.
Nina Dante + Bethany Younge
Lizard Tongue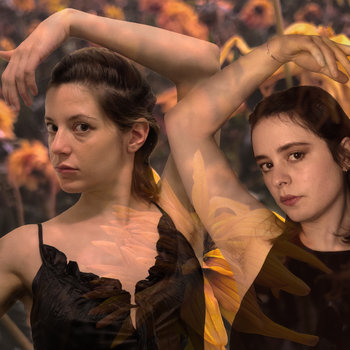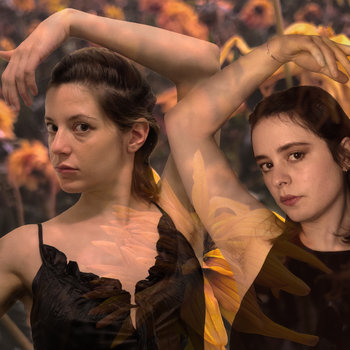 Merch for this release:
Compact Disc (CD)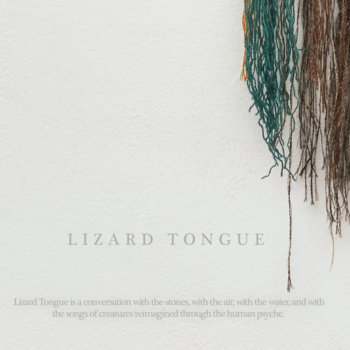 The weedy music of New York-based duo Nina Dante and Bethany Younge sounds like field recordings translated into cartoons. There are all kinds of environmental sounds used on Lizard Tongue, as the pair rattle wood, shake rocks, crack branches, and stretch their own voices, and it all sounds more fantastical than natural. This music isn't just about humor; all types of emotions are conjured along the way. But Dante and Young bring unpredictable playfulness to even the scariest parts, making Lizard Tongue a wild ride that always lands safely.
Merch for this release:
Vinyl LP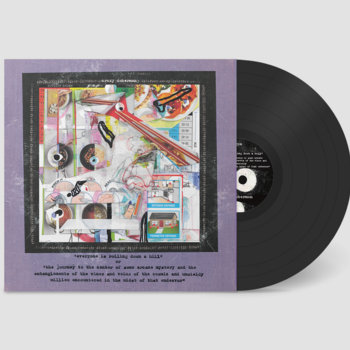 On Everyone is Rolling Down a Hill, the sprawling collective Crazy Doberman continue to explore the fuzzy overlaps between damaged rock, sputtering noise, primitive free jazz, and other ecstatic, unhinged sounds. The Morricone-on-speed dramatics of "murro egg robber hero" and the Krautrock-leaning journey of "inverted pyramids slowly projected from the firmament" manage to sound both unfettered and efficient. Crazy Doberman's resistance to genre makes them proud outsiders, but it also puts them in a venerable lineage with label-dodgers like Oneida, The Dead C, and Trumans Water.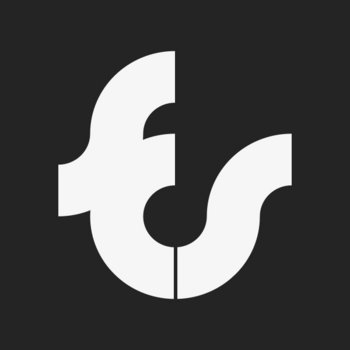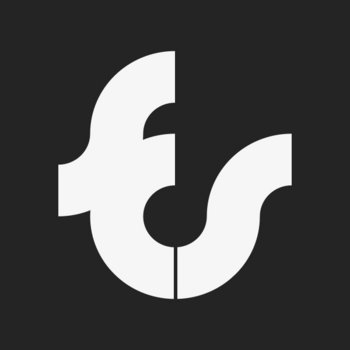 To make New Ruins, Minnesota's Marsha Fisher culled through old Christian records collected from thrift stores while she lived in Nebraska. Creating tape loops from all this religious music while also playing modular synthesizer, Fisher made music that lands far from its sources sonically, but still seems imbued with the devout spirit of the originals. On the opening title track, buried voices hum and moan, while on "Prayer" trembling oscillations blur into wordless hymns. Most compelling is 17-minute closer "Clouds Over Shoemaker Marsh," which transforms opening low tones into a high-pitched drone that parts the skies.
Merch for this release:
Cassette
In 2014, after living in Los Angeles for 17 years, Seth Kasselman moved to Arizona and spent four years recording the pieces on UV Catamaran. The resulting four tracks, filled with mysterious sounds, tonal shifts, and lots of forward motion, reflect both the disorientation and optimism of big life changes. Each piece touches on water themes, as Kasselman uses actual underwater recordings to express the feelings of drift and float that a move can create. Kasselman funnels his themes into a rich sonic palette: take "Long Time Machines," in which murky synth tones give way to atonal saxophone, then cut hard to a monstrous drone, like a map of the way time shapes the mind.
Charmaine Lee
KNVF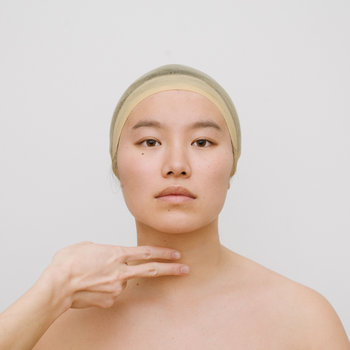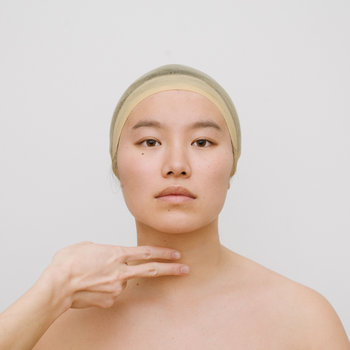 Merch for this release:
Vinyl LP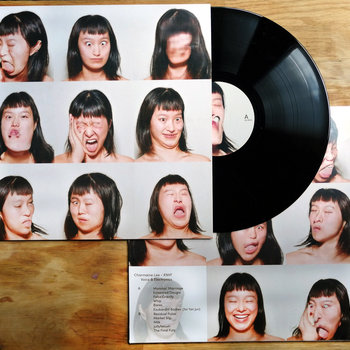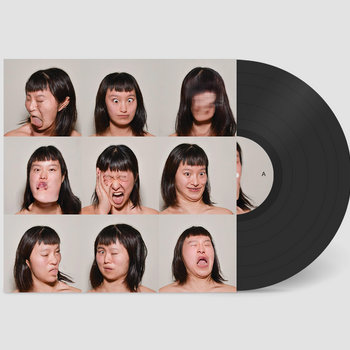 The human voice gets stretched, distended, and detonated in the music of New York City's Charmaine Lee. Using "microphones of varying fidelities, contact mics placed on the throat, and amplified hair combs," Lee creates tactile pieces that mimic the inner workings of not just her larynx, but every part of her body. Many of her sounds are arranged in unpredictable patterns that veer from repetition to entropy, but KNVF's best tracks emerge when Lee focuses on one sound like a scientist with a microscope. Take "Market Slip," where a short lip smack recurs in varying lengths and pitches, as if Lee is reading an entire dictionary in morse code.
Chloe Yu Nong Lin
Pi Sound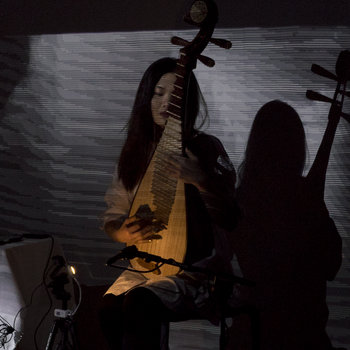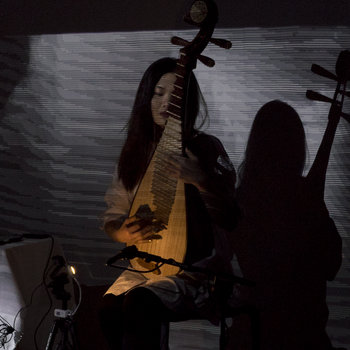 On her debut album Pi Sound, Chloe Yu Nong Lin explores the pipa, a Chinese lute created almost 2000 years ago. Lin herself was born in Taipei and currently resides there, but Pi Sound was recorded at the end of a three-year stay in Chicago. She used her experiences in both places to create a distinctive approach to electro-acoustic improvisation. Using the pipa's reverberant aura, Lin makes each track sound like the shape of the room it was played in. Her pieces feel present and immediate; during the rattling "Between" and the chiming "Still in the Ghost Month," you can practically touch Lin's strings. In the process, she finds emotional resonances that reach beyond the specific tones of her instrument.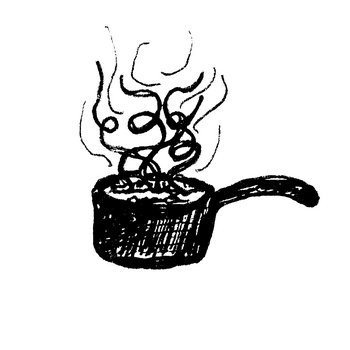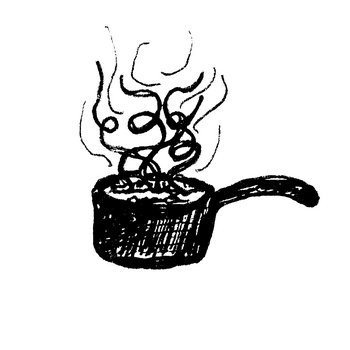 Merch for this release:
Vinyl LP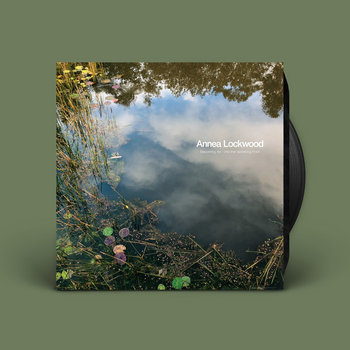 Legendary composer and sound artist Annea Lockwood's latest work demonstrates how her musical approach remains so fertile for collaboration. On the A side, "Becoming Air," she works with trumpet player Nate Wooley to achieve "disorderliness…in its magical sense of allowing something outside of you to unfold in its own way." Over 20 minutes, Wooley's breaths and bursts are disrupted by Lockwood's manipulations. On side B, Lockwood converses with New York ensemble Yarn/Wire in reaction to news of global insect species loss, merging nature sounds into subliminal territories. Both pieces contain so many different shifts that they elude description, unlocking a realm to which Lockwood seems to own the only key.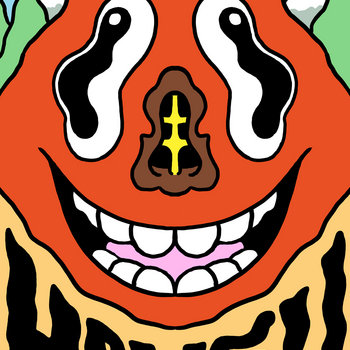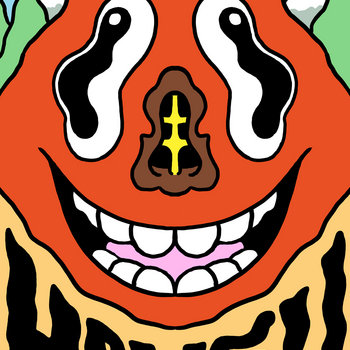 Merch for this release:
Cassette, Compact Disc (CD)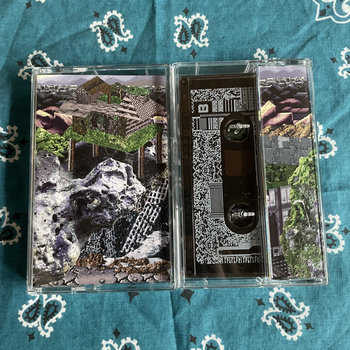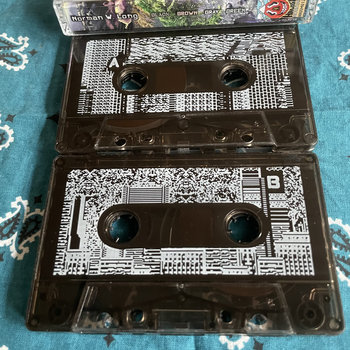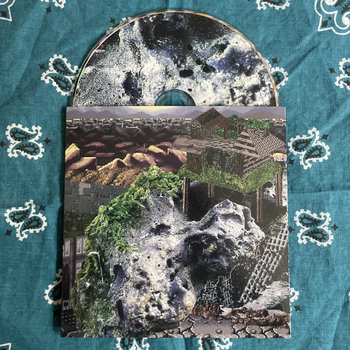 A few years ago, a nature trail opened in the Southeast neighborhood of Chicago where sound artist Norman W. Long lives. He planned on leading soundwalks there, but due to lockdown orders, the most he could do was walk by himself. He recorded these walks for his latest tape, BLACK BROWN GRAY GREEN. On the aurally-immersive 20-minute "SOUTHEAST LIVE 2019," he reveals an area filled with housing, factories, and abandoned space, while "Marsh Filter" and "Recovering Landscape Community" serve as both documents and meditations on the human disruption of nature. It's a lot to take in, but Long is a master at absorbing the world and delivering something just as big in return.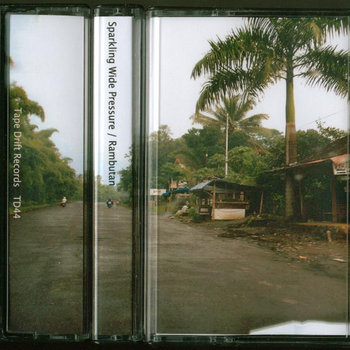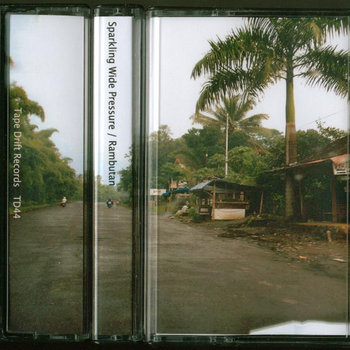 Merch for this release:
Compact Disc (CD)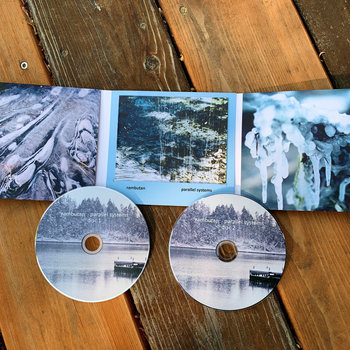 During pandemic isolation, Eric Hardiman—who records as Rambutan—asked 69 different musical comrades to send him audio material, which he then layered and mixed into a series of 33 collages. He envisioned each set of contributions working together like a virtual group, and the tracks do have a surprising cohesion, as if the participants are telepathically communicating across space and time. Each piece is a closed system with its own style and logic; as the album progresses, drone, noise, ambience, heavy rock, and free improv all rub up against each other. By the end of parallel systems's 180 minutes, these tracks become part of a family tree whose branches envelop the globe.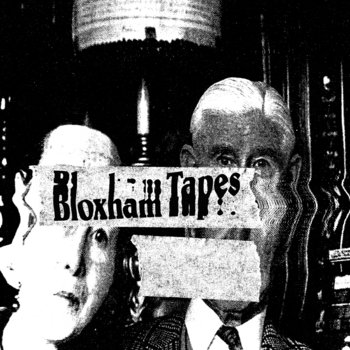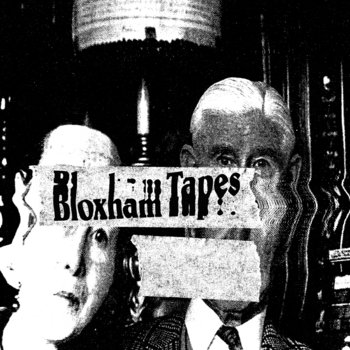 Merch for this release:
Cassette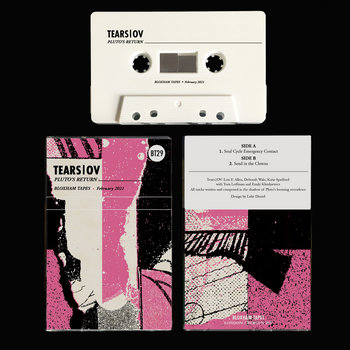 Tears|OV's aural concoctions float between music and sound art; songs and collages; literal meaning and impressionistic abstraction. Pluto's Return's closest parallel is Negativland's mix of samples and loops (plus lots of humor: Check out how "Send in the Clowns" includes cheesy synth takes on the titular classic). But whereas Negativland usually crafts short songs, this trio of sound artist Lori E. Allen, cellist Katie Spafford, and illustrator Deborah Wale fuse everything into one stream of consciousness, with the surreality of a vivid dream.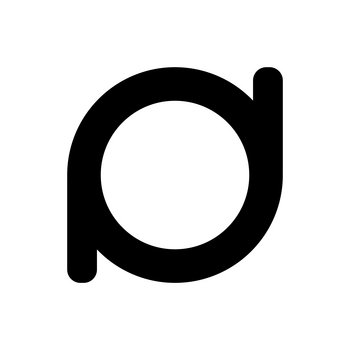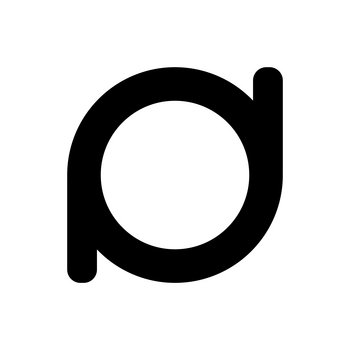 Merch for this release:
Cassette
France's Aloïs Yang, who works in visual, sound, and performance art, calls his project, Xïola Yin, "the opposite yet not contradicting side of Aloïs Yang." That may provide a clue to the title of his new tape, Self-Contained Illusion (The Peak), which feels like a hermetically-sealed fantasy world filled with alien sounds and cosmic echoes. Yang finds motifs in hyper-repetitions looped through each other like shoe strings twisted into knots. The words "joy" and "madness" also pop up in song titles here, marking the wide parameters of Xïola Yin's music, where happiness feels crazy and vice versa.