BEST OF 2020
The Best Club Music of 2020
By Gabe Meier · December 08, 2020
Many of the implicit contradictions in the dance music industry reared their ugly heads in 2020. Foremost among those has been the disappearance, then clumsy return, of clubs themselves. Nearly a year into the pandemic, the dancefloor's future remains uncertain, and yet the club music scene continues to thrive, embracing the era's contradictions as a sign of the times. To that end, 2020's best releases straddle the lines between club functionalism, sonic culture as a way of life, and the artist's perspectives, unmoored from their creative context.
DJ Delish's Khadijah Vol. 6 and HITMAKERCHINX's FLEX BLVD embody the history and cultural forms of ballroom and flex dance music, respectively. At the same time, Amazondotcom and Siete Catorce's Vague Currency unflinchingly intertwines folk and modern traditions. The Raptor house sound has seemingly been dormant for the better part of the past decade. Still, DJ Baba's The Best of Street House Venezuela proves otherwise, providing a reminder that Caracas continues to be a key node in the South American rave map. UNIIQU3's "7 Day Weekends" provides a much-needed counter to at-home social alienation but is also a sign that Jersey Club's key players refuse to let the sound slip into monotony.
Amazondotcom and Siete Catorce's Vague Currency touches on several divergent traditions, embracing the folk as much as the modern and the singular as much as the hybrid. Throughout their latest collaborative work, sharply defined rhythmic forms run against bird sounds and a range of hallucinogenic effects. The result is a shuddering mass of angled percussion and evocatively detailed narrative corners. Tracks like "Shells" and "Embers" embody an approach where functionalism meets psychedelia, both focused in the body-centered euphoria of the dancefloor.
Badsista has dubbed LUCY 3D a compilation. The format is fitting, considering how difficult it is to imagine this overflowing collection of tracks as the work of a single artist. The São Paulo-based producer and vocalist is almost impossible to pin down, contrasting boogie-ish house cuts with explosive rave throwbacks. The dynamic baile funk situated at LUCY 3D's center, though, is where the album truly shines. Don't miss "SOCA SEM PARAR ft. MC MORENA (BADSISTA LUCY 3D MIX)" and "FOI TÃO GOSTOSO," which galvanize the forceful grooves of the record's opening half into a cathartic apex, followed by a melancholy cooldown.
Featuring work dating back to the late 2000's (including tracks under her E+E alias), Selected Demos & DJ Edits [2007​-​2019] offers a glimpse into the development of Elysia Crampton's approach to collage, indigenous rhythm, and folk song structure. Frequent collaborators Chino Amobi and Why Be offer a steady presence amid Crampton's idiosyncratic arrangements, buffeted further still by contributions from Nunu and Tomás Urquieta. The track's non-chronological sequencing results in a cut-up listening effect befitting the Aymaran artist's masterful grasp of time, memory, and place.
Raptor house, otherwise known as Changa Tuki, has been a specter on the South American club scene for the last decade-plus. The Caracas sound seemed to be mostly dormant from afar, but that changed earlier this year with the launch of DJ Baba's Bandcamp page. Previously resigned to YouTube uploads and furtively exchanged Zip packs, the rich history of Raptor house is now available in high-quality audio for perhaps the first time. The Best of Street House Venezuela is the perfect place to start for new listeners, full of building block tracks like "Chuma-Enga" and "Las Lomas" that exemplify the frenetic, peak time rave energy of the Venezuelan sound.
Khadijah Vol. 6 is accompanied by a touching write-up about ballroom culture—specifically the Black, queer community to which it is indebted. In the Philadelphia artist's parlance, the ballroom scene isn't only about music and dance; it's a whole way of life. The back-to-basic beats on Vol. 6 provide a fitting accompaniment to this sentiment, at once an ode to "Ancestors, ballroom legends and icons, statements, stars, Pioneers and hall-of-famers," and a statement of purpose for how contemporary ballroom has grown from its roots in the New York club scene. Its six tracks ooze history but don't overlook Delish's role as one of the modern era's most dynamic groove technicians.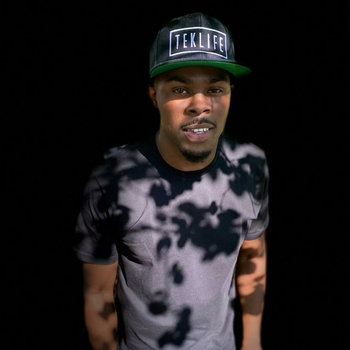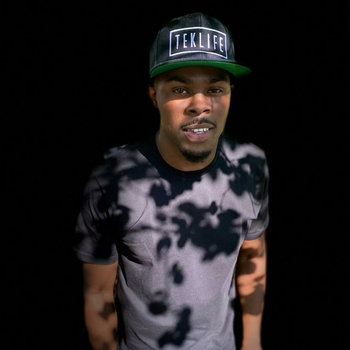 DJ Manny was another producer who released music at an almost monthly clip this year. But unlike most artists' periodic work, volumes like Fast Forward, Heat For Ya Feet, and Flip Mode met and exceeded the Teklife representative's already sky-high standards. The Body may be the best of the bunch, though, delighting in Chicago's dance music lineage and connecting the dots between four decades of house, juke, and footwork. Closer "Traveler" slows the tempo down and represents the more elegant, sepia-drenched end of Manny's broad repertoire.
FDM has mutated into many forms in recent years, but it's often most potent when it's ragga-influenced and minimalist. HITMAKERCHINX's FLEX BLVD ticks off both of those boxes: An undeniable production line of tough-as-nails beat constructions that exemplifies the producer's ruthless functionality and the dancer's natural power. In essence, it's impossible to separate the two disciplinary facets of the Los Angeles artist's work, and the two—sound and movement—play off of one another in a kinetic maelstrom on tracks like "Flight of Geo" and "SUH." As HITMAKERCHINX's riddims move closer to dancehall at its most militant, they also become a singular force, distinct in musical singularity and cultural context.
Out of nowhere, Slikback released 60 new tracks across two albums in early September, and it's been challenging to focus on anything else since. /​/​/ is the first volume, and hosts an almost indescribable path through protean rhythmic creations, deluges of noise, and a handful of cleverly placed guest features from sound artist Morgiana Hz and MCs STSK and Swordman Kitala. "MANTIS" is placed squarely in the middle of the album and exemplifies Slikback's singular approach to sound: An oversized frame of kicks and sub-bass rattling on and on, with insect-like buzzes skittering about the background.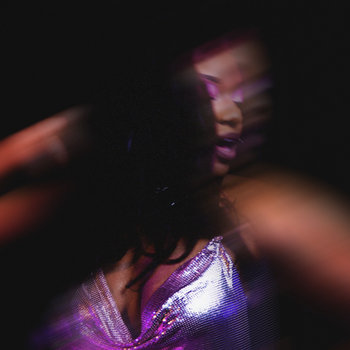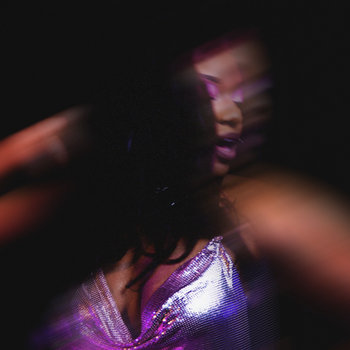 The 2013 "Digital Divaz" collaboration with LOLGurlz, was one of the first times UNIIQU3's voice popped up on a recording. It was followed by 2014's still eminently playable The New Klassiks, and the rest is history. This year marked a new step in the Newark artist's artistic progression, with her voice taking center stage on tracks like "DIGITAL DIVA 2​.​0" and "7 DAY WEEKENDS." The latter soundtracked much of the early quarantine period, the rare banger for personal stay-at-home raves.