BEST OF 2018
The Best Albums of Spring 2018
By Bandcamp Daily Staff · July 06, 2018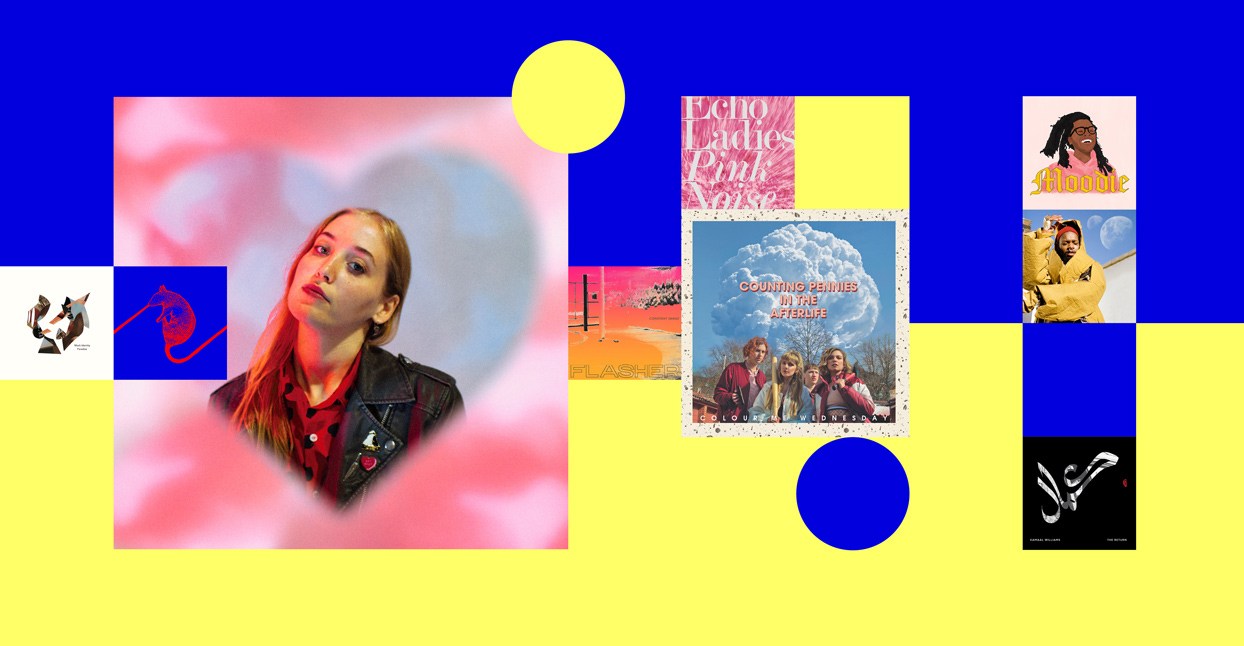 The last three months have given us an abundance of great records—arguably more than one roundup can possibly include. The 25 albums on this list contain a whole universe of sounds, from pummeling death metal to spaced-out dreampop, from forward-thinking cumbia to desert-blues-meets-dance-music. These are the Best Albums of Spring 2018.
Read last year's edition of "Best Albums of Spring"
Read Bandcamp's "Best Albums of Winter 2018"
Merch for this release:
Vinyl LP, Compact Disc (CD)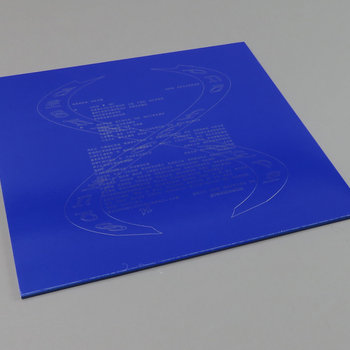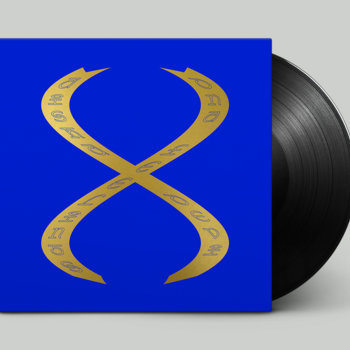 Aisha Devi's voice seems to take on 400 different forms throughout DNA Feelings' 40-minute run time. It's the first thing to appear on the album, stretched out taffy-like, helium-high, holding before it begins knitting a weird, winding path over depth charge-like kicks and rippling, aqueous electronics. The next time it shows up, over ominously groaning synths in "Dislocation of the Alpha," it is detached and emotionless, stringing together words to create the world's most disaffected rap verse as electronics pulse and groan beneath. And there it is again, in the background of the same song, little high-pitched apostrophes of sound punctuating the off-beats, curling up like wisps of blue smoke. We're six months into 2018 and there hasn't been another record that sounds anything like DNA Feelings; everything on it—the beats, the synths and, mostly, Devi's voice—follow their own notation, cadence, and rules of melody; witness the way "Aetherave" moves from sluggish, stomach-walloping bass to alien elegy to pulsing, sci-fi ambient, more interested in constructing an ominous, enveloping mood than giving lip service to pop structures. In his Album of the Day, Philip Sherburne opined that the album is concerned with the synthesis of human and machine, and that feels like a key to unlocking its secrets. The songs don't replicate traditional music so much as the irregular pulse and unusual heave of the human body, and Devi's voice here becomes just another vessel in the bloodstream, alternately oblong and pinprick-tiny, stretched, compacted, inhuman, and completely mesmerizing.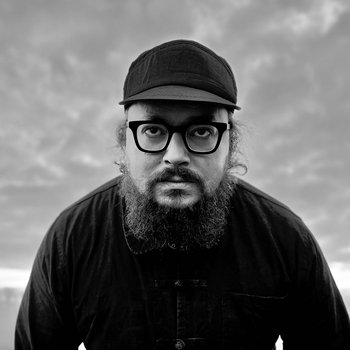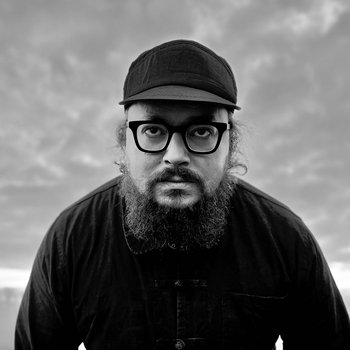 Merch for this release:
Compact Disc (CD), Vinyl LP,
Even conceptually, Maghreb United is a recipe for success: take the pulsing rhythms that guitar-driven Saharan desert blues implies in its skipping cadence, and fill in the blanks with pulsing techno beats. Even if producer Ben Youssef, who records as AMMAR 808, had simply done that and put the rest of the record on autopilot, the result would warrant at least a curiosity listen. But Maghreb United does so much more than that: it laces in woozy, ecstatic field recordings; it weaves snaky synth countermelodies through the fray; it enlists vocalists Sofiane Saidi, Mehdi Nassouli, and Cheb Hassen Tej to lift the proceedings into something almost spiritual (Nassouli's bumblebee-like vocal line in the ecstatic "Sidi kommi" is alone worth the price of admission). There are snatches of other styles throughout—the bent-wire guitars of Algerian rai, the spiky, play-the-sharps melodies of Tunisian targ—but all of them revolve around the trancelike feel of Saharan blues. Youssef cannily employs organic instruments heavily in the mix: the whirling flute that opens "Ain essouda" feels like a firm yank on a coil of tangled rope, the ragged-edge guitar figure that seals up "Boganga & sandia" is gloriously manic. What radiates most through Maghreb is its celebratory spirit, the pure sense of ecstasy that infects every corkscrewing vocal, razor-edged synth stab, and body-battering 808 kick. Maghreb United is a full-on 40-minute party, two worlds—the ancient and the current—colliding for a mix that respects the former while setting its gaze on the latter.
Merch for this release:
Compact Disc (CD), Vinyl LP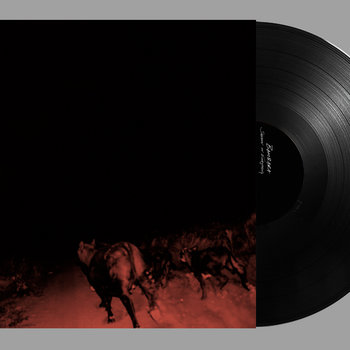 You can tell from the seasick slide guitar that opens "Dark Circles" that, on Shadow on Everything, shit ain't right. On their spectacular third full-length, the New York group Bambara shoot out the lights and plunge into Birthday Party menace. Everything is suffused with dread: the way the guitars billow up smoke-like one minute and attack with clawed fury the next; the way Reid Bateh moans out lyrics like he's reciting a litany of crimes. Plenty of bands in recent memory have attempted this kind of horror-house rampage, but they fail to capture the underlying sense of foreboding. Bambara nail that again and again, and it makes Shadow one of the year's most gripping listens. In our interview with the group, Bateh said he was trying to imagine "a town out West and build a mythology around it," and the portraits of ruined, dead-end lives are part of what gives Shadow its unshakable sense of doom. On the four-horseman gallop of "Doe-Eyed Girl," which goes from coiled tension to bloody lunge in seconds, Bateh imagines a failed, self-pitying alcoholic writer who blames his own mediocrity on a bad muse; on "Jose Tries to Leave," which sports one of the most terrifying guitar leads I've heard in a while, Bateh paints a portrait of a self-destructive dead-ender seeking escape, but the way he spits out each lyric makes it clear his protagonist's problems won't be solved simply by changing location. The grim matter-of-factness in the song's bloody end only drives that point home. The album concludes with "Back Home," whose groaning bass and dirge-like rhythm recalls The 77's equally-haunting "Pearls Before Swine." There's no reprieve, no absolution, just big guitars that clang like church bells at a funeral—a fitting end to a tour of darkness.
Merch for this release:
Vinyl LP
Pedro Canale, aka Chancha Vía Circuito, has been stewing together Cumbia and modern electronic music from his home in Buenos Aires for the past decade to great acclaim. Bienaventuranza (which means "bliss") is a celebration of Andean folk music (there are lots of flutes) and the modernization of Argentina. There is so much life bursting from every song on this record—some are meant for the dancefloor, begging to be chopped and sped up, while others are pure folk songs ("Los Pastores"). Mateo Kingman's track is a stark stunner, his voice coming out alone like he's leading a religious ritual before a mysterious twang comes in. Canale's modern Cumbia dances its way through these tracks with guest appearances from his contemporaries (Lido Pimienta and Mateo Kingman are stand-outs). Pimienta's track "La Victoria" is an over-the-top, big band, landmine of a song, what Top 40 should sound like.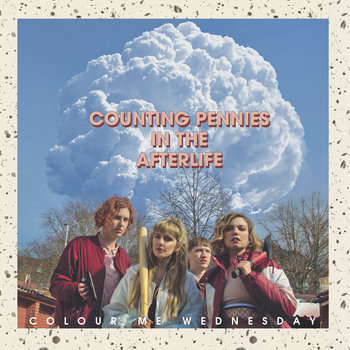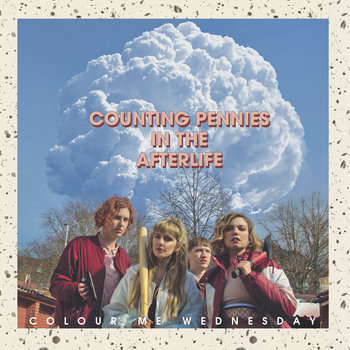 Merch for this release:
Compact Disc (CD), Vinyl LP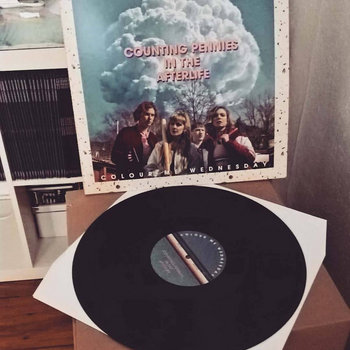 Colour Me Wednesday is the most obviously twee band name I've heard since Another Sunny Day. While not entirely in the washed-out lo-fi jangle pop of Sarah Records lineage, Colour Me Wednesday are very British and still very twee. Indie pop to its core, Counting Pennies in the Afterlife is centered around the Doveton sisters, vocalist Jennifer and guitarist Harriet. With lyrics grappling with the modern condition supported by catchy hooks and delightful harmonies, Colour Me Wednesday are like the quirky British cousin to Charly Bliss. This record is as charming as it is sardonic.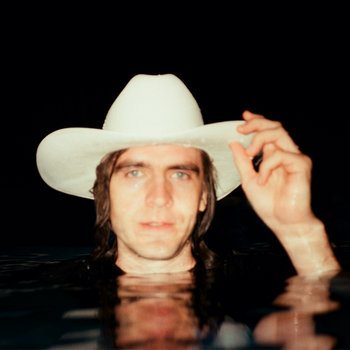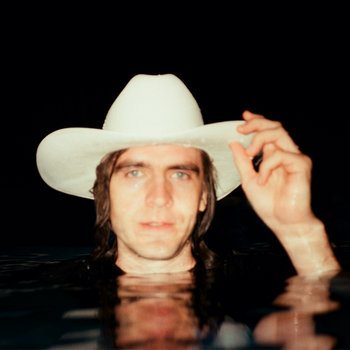 Merch for this release:
Compact Disc (CD), Vinyl LP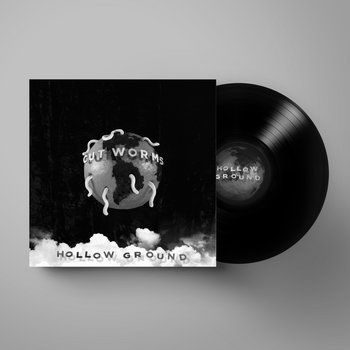 Like a cocktail nobody's thought to mix up since 1962, Max Clarke's Merseybeat-inspired project Cut Worms feels purposefully, defiantly retro in 2018—something Clarke discussed in an interview with Bandcamp Daily earlier this year. But you know what? A good drink is a good drink and good song is a good song, and Clarke is full of good songs on Hollow Ground. A record full of keenly melodic, good-natured and good-sounding pop ballads that could fit both sonically and topically on any "Best of the British Invasion Vol. Whatever" compilation—spin "Cash For Gold" at your next family gathering and just wait for the nearest Baby Boomer to start waxing nostalgic about Herman's Hermits—Hollow Ground balances Clarke's music's anti-modern attitude with respectably old-fashioned dedication to craft. Producer Jonathan Rado of Foxygen, who knows his way around a twinkly pop concoction, gives Clarke's songs the old-school studio treatment they were written to have, with tinkling pianos, crescendoing harmonicas, and endless layers of backing harmonies plush enough to sink into, all without ever becoming overly precious. Clarke's rich and emotive voice and often meandering lyrics add the wry self-awareness that elevates Hollow Ground above its source material.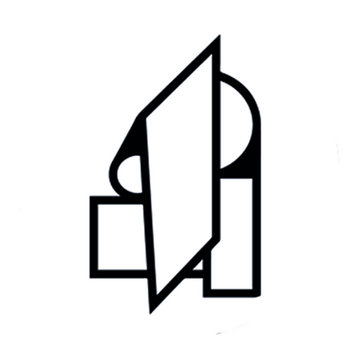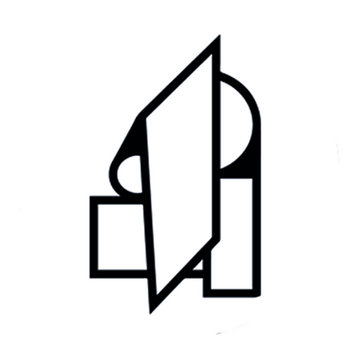 Merch for this release:
Vinyl LP, Poster/Print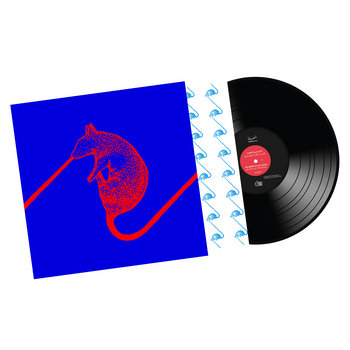 On Rats Don't Eat Synthesizers, Dwarfs of East Agouza translate the raucous energy of their live show to a condensed three-song set of experimental noise rock that's part free jazz and funk. The title track is a multilayered slow climb, carried by a prominent electric guitar riff and textured percussion. On "Ringa Mask Koshari," a whopping 23-minute composition that fuses blues, early '70s fusion, and tribal dance, the group emits a muddy, grungy resonance that quickens to a breakneck pace before it gradually slows to a jumbled mass of foggy sax and synthesizers. In a landscape where music isn't so separated by genre, Rats is a kitchen sink record that rightfully lands anywhere.
Echo Ladies make expert use of ghostly vocals, a style employed by everyone from Ian Curtis to CHVRCHES, where the words feel far away—like they're coming through a radio in another room. Echo Ladies, like Makthaverskan and Agent blå are part of a flurry of post-punk-leaning pop to flood out of Sweden. New on the scene and released by the excellent U.K. label Sonic Cathedral, Pink Noise, could be the soundtrack to a dark high school comedy (called Pink Noise, of course) that follows an all-girl post-punk band trying to make it. It's their liberal use of synths, classic pop song arrangements, and simplistic drum machine beats that set this album apart.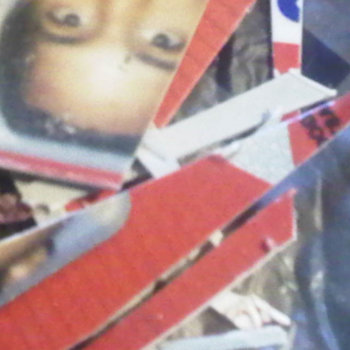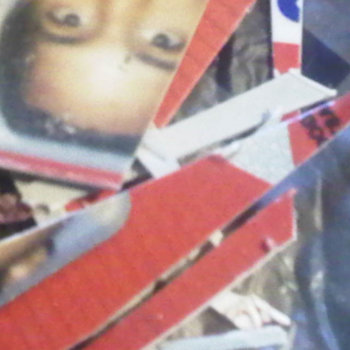 Merch for this release:
Compact Disc (CD), Vinyl LP, Cassette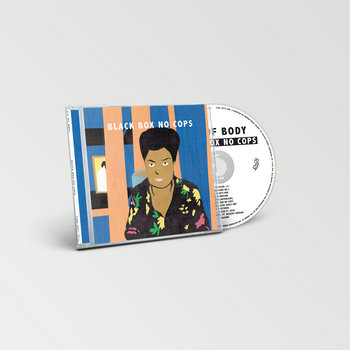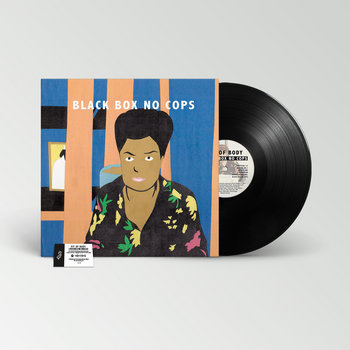 Ryan Parks's Fit of Body project could be described, perhaps, as "lo-fi house," but that trendy phrase doesn't quite get at how personal or how distinct his work is. The Harsh Riddims label founder is also a multimedia artist and skateboarder, and Fit of Body's gently bumping jams on Black Box No Cops (named after a skate spot in his hometown of Atlanta) have the languid feel of humid summer evenings spent trying out tricks and cruising around on one's favorite deck. His near-whispered vocals sound like confidential in-jokes and confessions, peeks into his real feelings, whether they're sweet ("Rose Water") or cheeky ("Sophisticated Adult Entertainment," "The Screamers"), and when he uses samples ("Migration," for example), they're politically pointed without feeling dogmatic. And while music bound for the dancefloor is sometimes easy to tune out, each track necessarily blurring into another, that's not the case for any of the tracks here; each has its own personality and was clearly very carefully constructed. This is wonky, soulful, charming music—house that feels like, well, a home.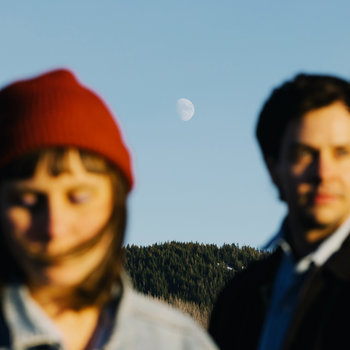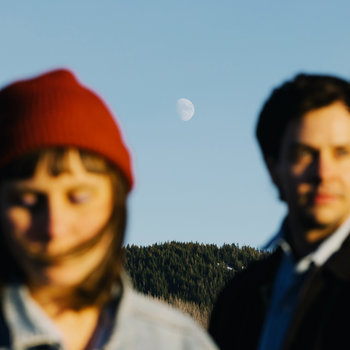 One of two standout D.C. post-punk records on this list, Flasher's Constant Image is the group's big-time debut LP; the tight group of friends found themselves a step beyond their DIY roots upon signing to Domino. They've taken full advantage of their access to studio resources here; Constant Image is a sly, smart, fun record that never sounds too slick or overproduced and really shows off the trio's ability to wind dry, oblique observations about commercial culture around killer pop hooks. Standout tracks like "Pressure," "Material," and "Skim Milk" elegantly balance space and tension, elastic bass and minimal yet melodic guitar, and a rhythmic sense of urgency and discomfort with blase vocal delivery. There are clear '80s sonic referents here, but this is no indistinguishable pastiche too backwards-facing to sound contemporary; instead, Flasher's deft work highlights that we're still dealing with the legacies of the Reagan/Thatcher era in many, many ways.
Merch for this release:
Vinyl LP, Compact Disc (CD)
The five songs on the debut EP from Brisbane musician Hatchie radiate sunshine. That's not as easy a feat as it sounds: tip too far in the direction of sunny pop music and the results end up saccharine and cloying; if you try to overcorrect, you end up with the kind of half-hearted songs that feint toward hookiness without ever truly connecting. But Hatchie walks the tightrope, and every minute of Sugar & Spice is fully engaging and almost impossibly heartwarming. The big, sun-bleeding-over-the-horizon guitar chords that open "Sure" give way to a vocal melody that bobs as lazily and gracefully as a beach ball on the surface of a swimming pool. The title track leavens its rush of Fun Dip synths with a heartsick chorus that somersaults up and down the octave. Throughout the EP, Hatchie demonstrates masterful control of her voice, gliding into a cotton-candy-cloud falsetto and then back down into a warm caramel alto, giving the songs a kind of weightlessness and buoyancy—the running start she takes into the bridge of "Sugar & Spice" gives the finale a multicolor, firework-style rush. There are precedents here if you want to spot them—The Cranberries, Cocteau Twins—but Sugar & Spice wriggles off those simple touchstones the more you listen to it to become something entirely its own. Even the regret that powers the tumbling closer "Bad Guy," in Hatchie's hands, sounds like optimism.
Hilary Woods
Colt
Merch for this release:
Vinyl LP, Compact Disc (CD)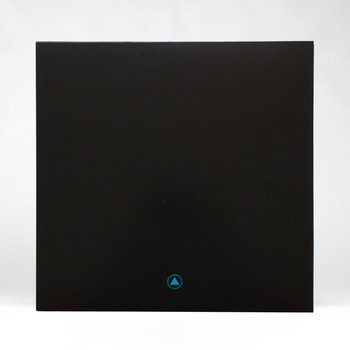 Woods's songs feel like demos she's been perfecting for years, only to find herself with a philharmonic at her disposal when it came time to record the album. The songs are somehow sparse and full at the same time. The compositions are creepy and misty, with Woods's vocals haunting from high above. Songs like "Kith" employ just a guitar with effects, while others like "Take Him In" have a full-on string section. There's a push and pull between darkness and light throughout, resulting in something that is both beautiful and sad, like a cemetery.
Merch for this release:
Vinyl LP, Compact Disc (CD)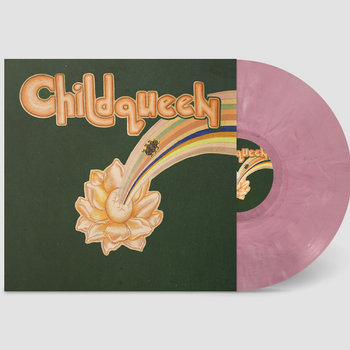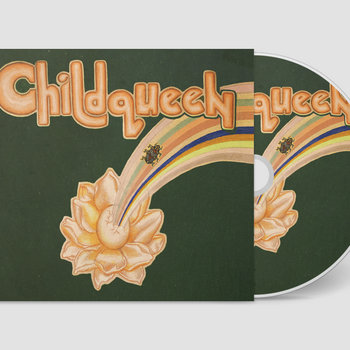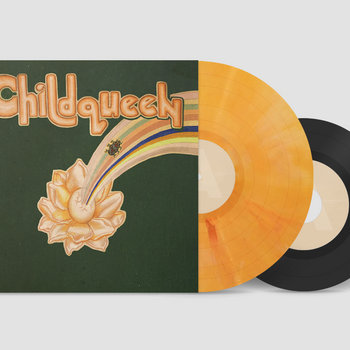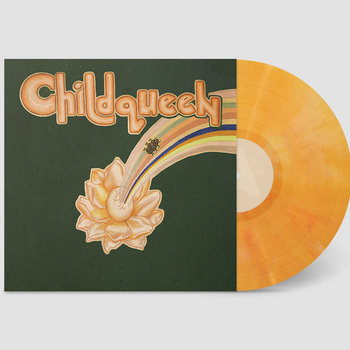 In an era of nonstop news feeds and presidential tweetstorms, Kadhja Bonet evokes a different space, away from the breaking news and existential despair. Social media would have you believe that everyone has their shit figured out. But through her music, Bonet unveils her truth on her own terms—by slowly unpacking it in an esoteric blend of 1960s Brazilian Tropicália, early-1970s black soul, and orchestral New Age. On Childqueen, it makes for a unique mix that—to me—lands somewhere between Nina Simone, Gal Costa, Roberta Flack, and Minnie Riperton. Above this arrangement is an incredible voice, one that conveys peace, introspection, and recollection through masterful songwriting. On "Delphine," Bonet studies the meaning of a letter left behind. "Does it mean goodbye?" she wonders, "maybe a strange hello." Then on "Mother Maybe," Bonet ponders the depths of feminine energy. She never approaches her subjects head-on, instead discussing them poetically, leaving breadcrumbs for us to discover later. Childqueen has staying power, and promises to last long after the faves and retweets dissolve into the ether.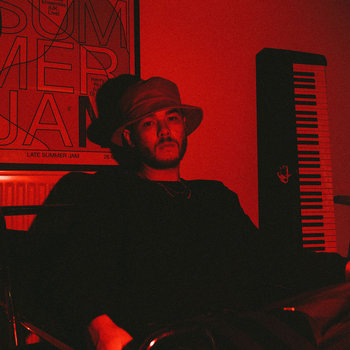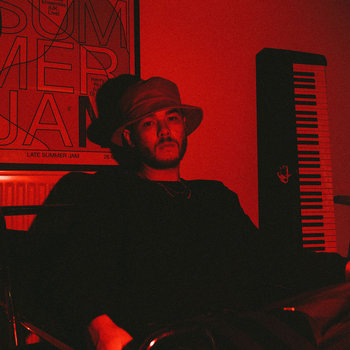 Merch for this release:
Vinyl LP, Compact Disc (CD)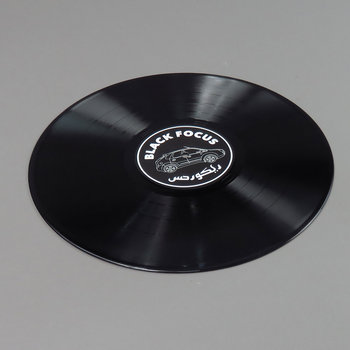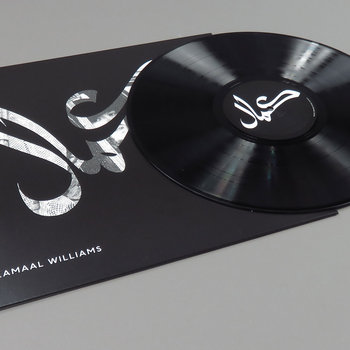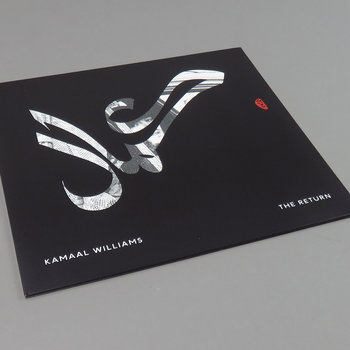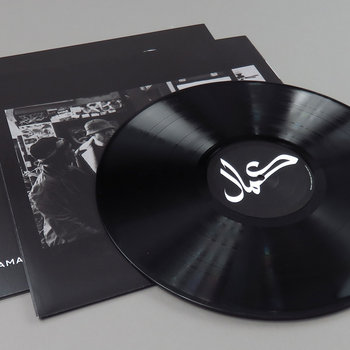 Following the release of 2017's Black Focus, the first and only release from U.K. jazz duo Yussef Kamaal, the band broke up, forcing creator Kamaal Williams to reset his career while sustaining the momentum he'd enjoyed. The Return is a vast 10-track collection of '70s-inspired funk-fusion, electronic bounce, straight-ahead jazz, and atmospheric keyboard solos. Williams not only sustains the momentum, he builds upon it, weaving through the aforementioned genres without losing his way. With its wide-ranging sonic approach, The Return somewhat resembles Black Focus; both are groove-oriented opuses that split the difference between cosmic electronica and Herbie Hancock-inspired funk. Maybe Kamaal doesn't see it that way.
Merch for this release:
Compact Disc (CD)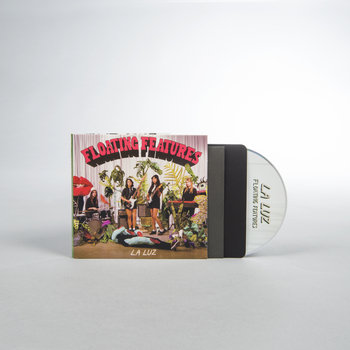 There's a moment midway through "The Creature," a stand-out track from La Luz's stand-out third LP Floating Features, that makes my heart skip a beat. As the band expertly ramps up the lush, alternately sweet and spooky atmospherics around a slow building psych-tinged ballad, guitarist Shana Cleveland croons the chorus,"The creature let me know that it would be/ walking with me." Then, right before the bridge, as organist Alice Sandahl creeps up the Farfisa, it happens. Reverberating out from somewhere within the band's deep well of sound, not quite hidden but not quite clear either, comes an impassioned wail of…fury? Fear? Ecstasy? Before you can decide, Cleveland tears into a guitar solo so full of rockstar grandeur and intensity that it renders the point moot entirely. Death, delight, dream, nightmare—they're all of a piece in the world of La Luz,  whose music has always felt suspended between two words. Fortunately for us, Floating Features is full of such powerful moments. The languid "Mean Dream" builds up to an outro suffused with airy, choir-like harmonies that linger like perfume. The band's deft interplay on the slow-burning "California, Finally" shows off their technical chops, while still sounding as breezy as the title implies. The record closes with one of Cleveland's favorite lyrical motifs, a restless yearning to transcend worlds. "Don't leave me on the earth/ take me with you when you go," she pleads over a chorus of heavenly sighs. "I don't wanna die." Floating Features is La Luz at the top of their game, inspiring the kind of hair-raising euphoria that comes from listening to a band playing at the peak of their powers, completely attuned to one another and their collective musical vision.
Merch for this release:
2 x Vinyl LP, Compact Disc (CD)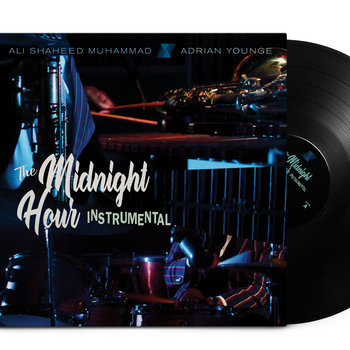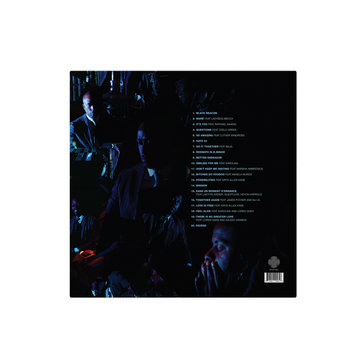 To listen to The Midnight Hour is to walk through 1920s Harlem at the height of its cultural renaissance. For this album, producers Adrian Younge and Ali Shaheed Muhammad compile a refined suite of symphonic soul and bossa nova with jazz and hip-hop influences. The duo's music is then performed by a full orchestra and recorded to analog tape. In turn, the album feels especially warm, like a lost Isaac Hayes record discovered 40 years later. And with the help of Raphael Saadiq, Cee-Lo Green, Bilal, Marsha Ambrosius, ?uestlove, and Eryn Allen Kane, The Midnight Hour looks equally to the past and present, offering a broad glimpse into the golden age of black music. On "So Amazing," Younge and Muhammad sample Luther Vandross's 1986 song of the same name, giving him new life with faint strings and stampeding drums. "Do It Together" is edgier: Here, Bilal goes full Prince, screaming his way through the producers' hazy funk blend. Yet no matter the guest, Younge and Muhammad are the stars of this recording, which is remarkable given the A-list clientele featured here. From the doo-wop essence of "It's You," to the sugary nostalgia of "Don't Keep Me Waiting," The Midnight Hour presents a fine example of black excellence—in all its sophisticated glory.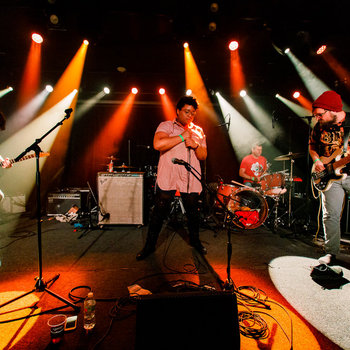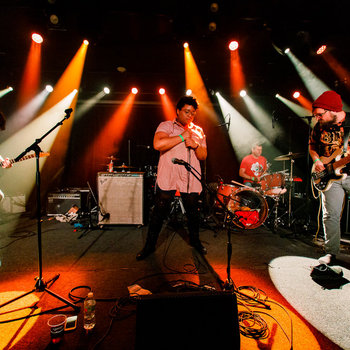 Merch for this release:
Vinyl LP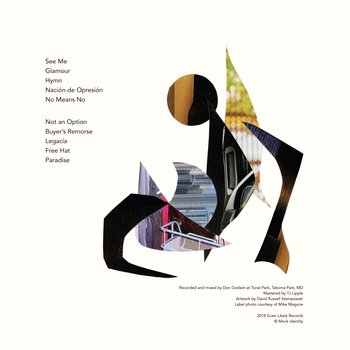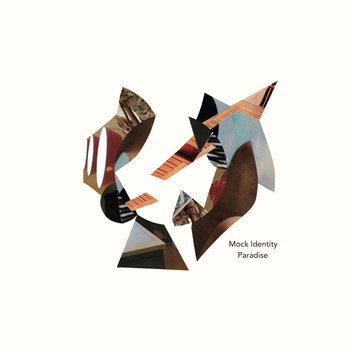 Mock Identity's high-energy post-punk burbles with the joy of rebellion. The D.C. group's rickety guitar lines and off-kilter rhythms firmly place their songwriting in a proud lineage of that city's underground rock music; Adriana-Lucia Cotes's clear, nimble voice soars above and weaves through those instrumental structures as she stakes her claim, establishing her as a punk vocalist to remember. She defines boundaries on "No Means No" and "Not an Option," celebrates her identity and perspectives on "Glamour," and grounds it all in a consistent radical-left understanding of history on "Nación de Opresión" and "Legacía." From the tight musicianship to the inventive songwriting to the band's evident chemistry to the sense of determination that threads through Cotes's lyrics, Paradise is a clear frontrunner in a year already studded with great independent rock records and a vision of a future that doesn't seem quite so bleak as the present we currently face.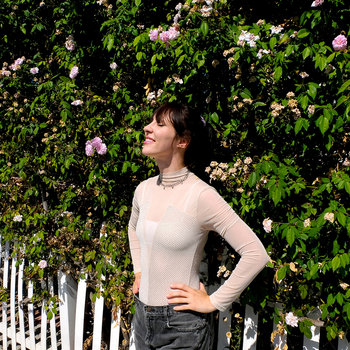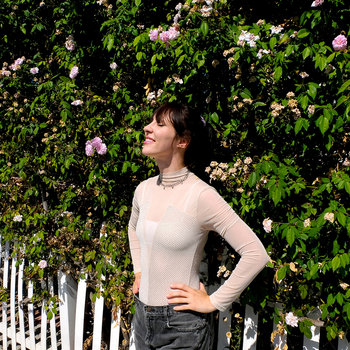 Merch for this release:
Compact Disc (CD), Vinyl LP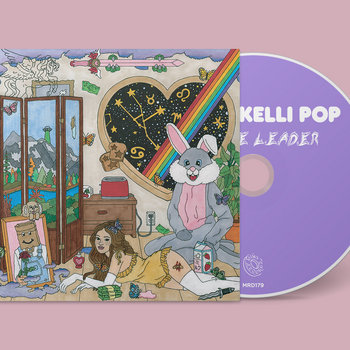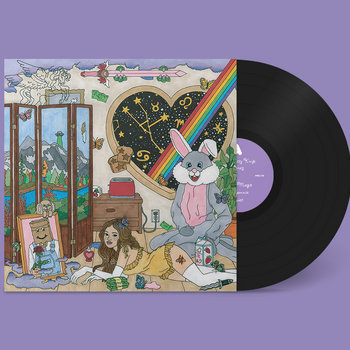 Props to Peach Kelli Pop's Allie Hanlon for keeping the faith in the power of three chords and a cheerful disposition while many of her peers from the mid-2010s garage scene bought synths and forgot how to smile. The result of her persistence is the exuberant, adorable Gentle Leader, PKP's sharpest and best record to date and a dazzling showcase for Hanlon's growing strengths as a songwriter. The songs here don't deviate Hanlon's established formula of keyed-up, PG pop-punk, but the lo-fi gloop that once submerged her gummy hooks has been scraped off, and the newfound clarity allows every facet of PKP's tightly coiled sound to sparkle like a cherry-flavored Ring Pop. Gentle Leader is also the first record to showcase Peach Kelli Pop: the band, now including sisters Gina and Sophie Negrini and drummer Andrew Bassett of the Mean Jeans, who give these songs dimensionality and dynamism that was lacking when PKP was just Hanlon bashing away in her bedroom. This record is resolutely sunny and sincere in both tone and delivery, so much so that it might invite derision from the more edgy among us. But PKP is very much a punk band and the best songs on Gentle Leader have a kind of self-aware cheekiness that dares you to dismiss them as novelty. And if you thought you couldn't love it more, PKP also drops a pitch-perfect Marine Girls cover that feels just right for a record that positions them comfortably in that band's family tree.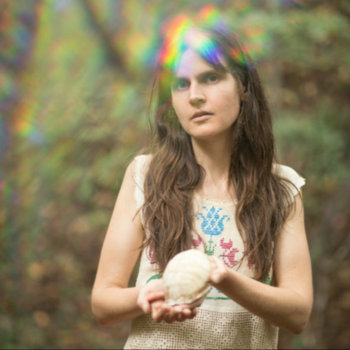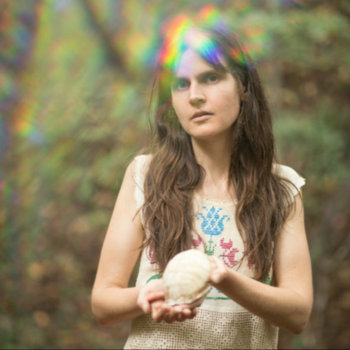 Merch for this release:
Vinyl LP, Compact Disc (CD)
Sarah Louise Henson's contemplative Deeper Woods finds the virtuosic 12-string guitar player expanding her sonic palette to include drums, electric guitars, and keyboards without losing the organic, homegrown quality that has always been the defining feature of her sound. Music like this has an inherently old-world sound because it's so strongly connected to the land, and land has been and continues to be an important theme in Henson's work (she's been known to forage in the woods of her home state of North Carolina.) On Deeper Woods, Henson finds myriad ways to make beautiful sounds creepy by judiciously adding more heavily rock elements to folk melodies that meander off in unexpected directions. Try to follow them and you'll get lost, but the haunting combination of Henson's piercing vocals (which she layers to great effect throughout Deeper Woods) and the complex beauty of her finger-picked melodies ensures you have no choice. 
Merch for this release:
Vinyl LP, Compact Disc (CD)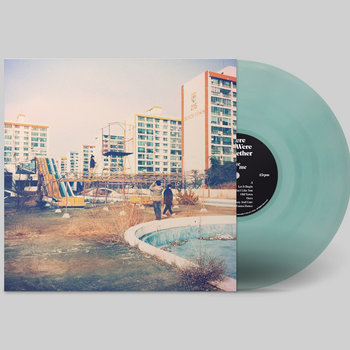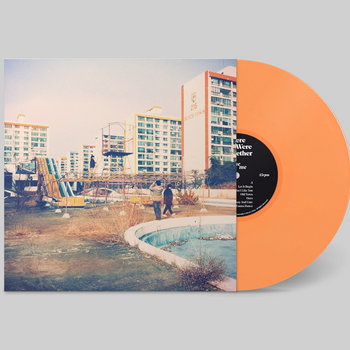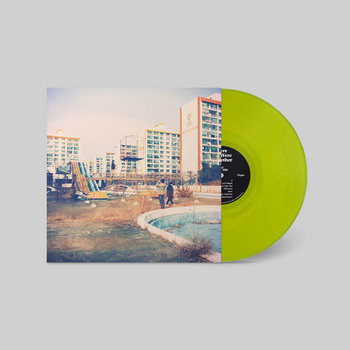 Over the course of their short discography, Busan, Korea's indie pop quartet Say Sue Me have played everything from bright surf instrumentals and sparkling C86 jangle pop to tripped out shoegaze and grungy '90s indie—basically the best parts of all the best guitar rock records of the past few decades. They synthesize their influences on sophomore LP Where We Were Together, a wistful collection of songs about drinking, feeling lonely, and feeling trapped—by the beach. The band's mix of catchy indie pop and vibrant surf is winsome and familiar enough for mass appeal —think a combination of Alvvays' twinkling hooks, La Luz's wet atmospherics, and Pavement's spiraling coils of noise—but there's a streak of melancholy burbling beneath their radiant pop hooks thanks to Sumi Choi's expressive, intimate lyrics. No wonder the record has been re-pressed three times since its release date in mid-April.
serpentwithfeet
Soil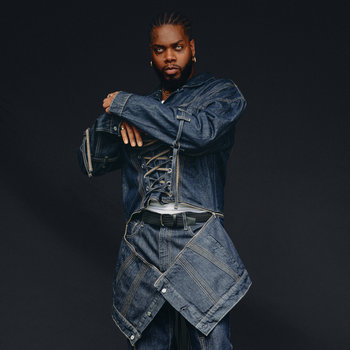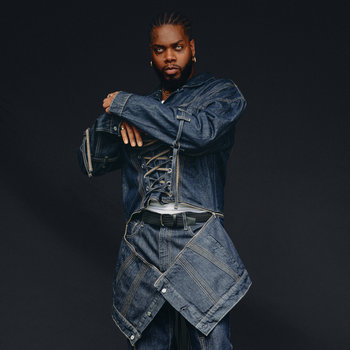 Merch for this release:
Vinyl LP, Compact Disc (CD)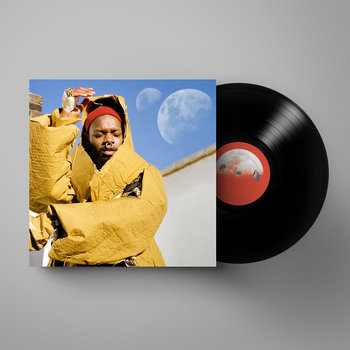 Serpentwithfeet dwells in the shadows, walking through the muck en route to something greater. The singer doesn't stick with the rosy aspects of love; instead, he studies the good and the bad, digging past the surface-level recollections to wrap himself in the suffocating darkness. Throughout soil, serpent's voice—a rich, aching tone steeped in gospel, R&B and opera—is on full display, and the music (courtesy of producers mmph, Clams Casino and Paul Epworth, and sound manipulator Katie Gately), is especially haunting, giving the LP a distinct gothic quality. Soil is rich with raw honesty. It's not easy being this vulnerable, yet serpent does so with incredible ease, letting the world look into his soul.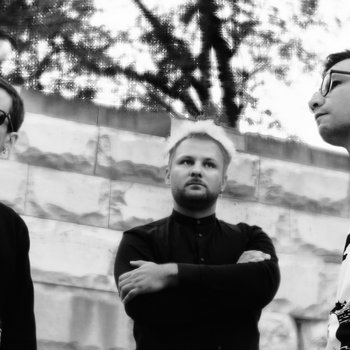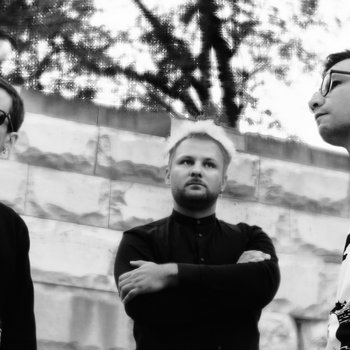 Merch for this release:
Compact Disc (CD), T-Shirt/Apparel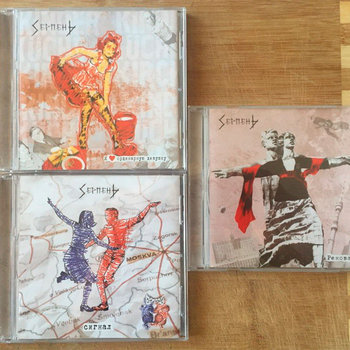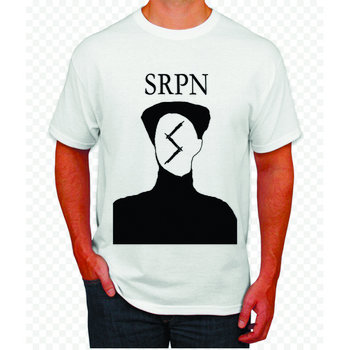 Moscow's Sierpien began as a fairly by-the-book, if not better-than-average, post-punk group who took on one hand from death rock and the other from British '80s peace-punk like Crisis, The Mob, and Zounds; this is a sound I'll always be a sucker for when it's well-executed. However, since their debut, Zawaze Nasze, they've only gotten more unique as songwriters, and their latest (and fourth) album, Renovation, is the most fascinating iteration of their sound yet. On this collection of undeniably catchy songs, they've retained certain aspects of that classic death-rock/peace-punk aesthetic—a focus on minimal yet propulsive rhythm, melancholic guitar, and vocal melodies—while mixing in Russian folk melodies ("Burn"), mirrored dual vocals ("Signal," "Without Support"), and harmonic synth pads both celestial and sawtoothed. For an entirely DIY recording, it sounds fantastic, clear and balanced but never too dry; it's clear the group know what their strengths are and are able to cater to them even while continuing to open up and experiment.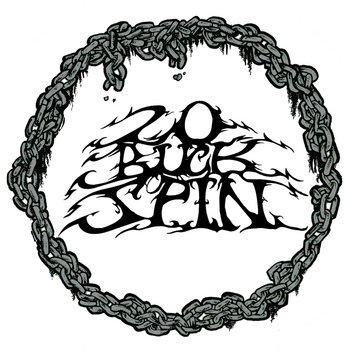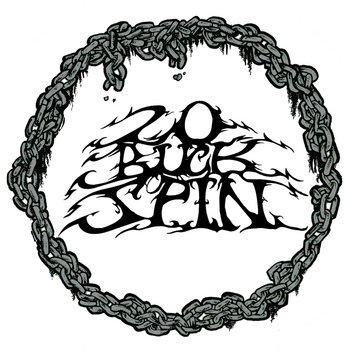 Merch for this release:
Vinyl LP, Cassette, Compact Disc (CD)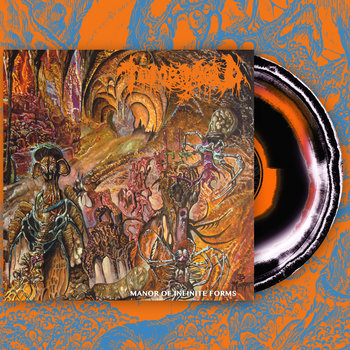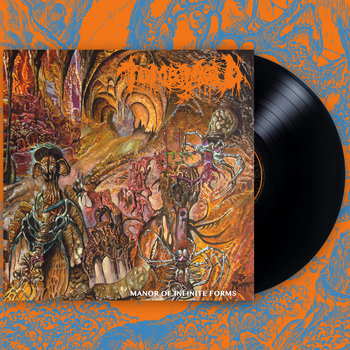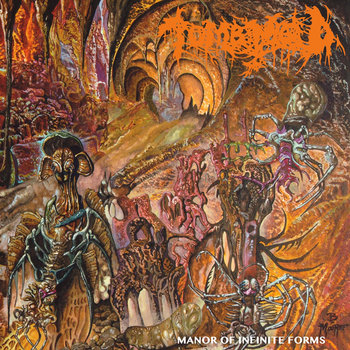 We've been talking a lot about Tomb Mold lately, and there's a reason for that. As Dan Lawrence put it in his appraisal for our list "The New Face of Death Metal," "the songs churn with a dirtbag sophistication," and that short sentence nails what makes Manor of Infinite Forms such a thrilling listen. The songs here are undeniably gruesome; the avalanche of riffs that opens "Blood Mirror" feels like it could bury an entire city, and Max Klebanoff's "no tone, just growl" vocals sound like low-grade sandpaper scraping against aluminum tubing. "Final Struggle of Selves" is full-on mosh-pit lurch, guitars swinging down angrily like pendulum saw blades. But then there's the "sophistication"—and there is sophistication. All of the songs put a focus on blinding, complex leads—the whipsaw breakdown at the center of the title track, the detuned tumble-down-the-mine-shaft that opens "Gored Embrace"—taking this out of the realm of bloody-knuckle-street-fight and moving it into something more complex and fascinating. The eight-minute "Two Worlds Become One" even opens with a downright beautiful flutter of flamenco-like acoustic guitars before descending into a pitch-black abyss of fully-charred riffing. That song, like most of the songs on Manor, keeps changing tempo—gruesome dry-heave one minute, battle-ram ferocity the next, then finally into blinding, jackhammer brutality before a silver-tipped guitar lead wrenches the song back up into daylight. It's still early yet, but it doesn't feel like a stretch to crown Manor of Infinite Forms one of the year's best metal records. Kick open the rusted gates, and descend with them into hell.
As Witch Prophet, Toronto's Ayo Leilani makes absolutely gorgeous music that treads ground that's entirely natural, but not often enough explored—the intersection of neo-soul, folk, and experimentally-leaning beatmaking. On The Golden Octave, she teams up with fellow sorceress Lido Pimienta on the stunning "Time Traveler," a powerful statement of intent ("What If I told you / Just who I was / Would you be more careful / Know what I'm capable of"), thinks through how much she carries for others in her multiple social-cultural roles on the shadowy "Weight of the World," and casts spells for self-protection and real self-care (the warfare Audre Lorde really referred to, not the hashtagged consumerist jargon of beauty companies) on the mid-album suite of "Manifest," "Reprogram," and "Love Me." Richly detailed (but never baroquely filigreed), with her lovely voice always centered in the mix, Leilani's work rewards on multiple levels and only gets more interesting with multiple listens.
Merch for this release:
Vinyl LP, Compact Disc (CD), Cassette, T-Shirt/Apparel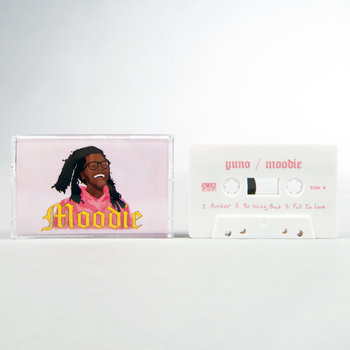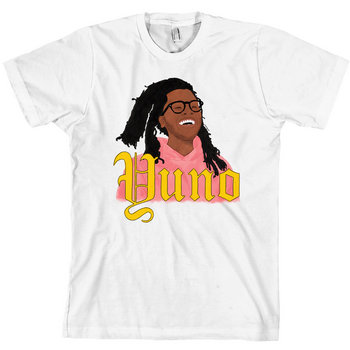 Yuno represents a new generation of low-key pop artists (some may call this "bedroom pop") who grew up with Animal Collective instead of Pavement, where the outlook is a bit sunnier and the hooks more bouncy and mechanized. The six songs on Moodie represent the work of one person (Yuno Moodie, a 27-year old Jacksonville, Florida native), yet feel as if there's the full force of a tried and true rhythm section, producer, and lead singer in a popular indie band that's been touring for years. He's mentioned his influences range from boy bands to emo, and "Why For" is like an AFI hit with the levels tuned way down and the pace cut in half. Yuno's homemade beats clip along as the backdrop to his high-ranging voice. It's a bedroom pop summer soundtrack that you can't help call dreamy.