BEST OF 2017
The Best Albums of 2017: #80 – 61
By Bandcamp Daily Staff · December 12, 2017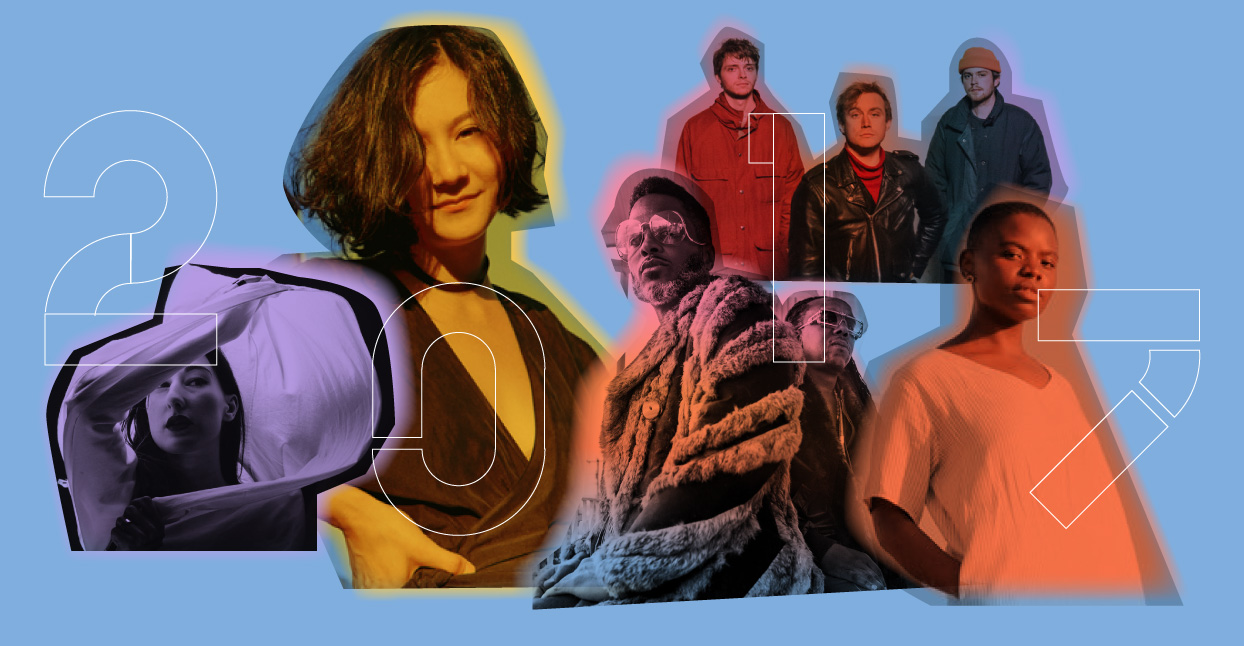 We'll be revealing the full list, 20 albums at a time, this whole week.
Last year, the Bandcamp Daily staff put together our first "Best Albums of the Year List," 100 albums we felt defined 2016 for us. At the time I remember thinking, "This is tough, but it will probably get easier as the years go on." Now, one year later, I'm realizing that I was wrong. The truth is, the world of Bandcamp is enormous, and it contains artists from all over the world, in every conceivable genre (including a few who exist in genres of their own invention), and at every stage of their career. The fact of the matter is, any list like this is going to fall short because, on Bandcamp, there is always more to discover. Right now, there's probably someone in their bedroom in Buenos Aires, making a record on their computer that is going to end up on next year's list. So as comprehensive as we've tried to make this list, we realize that, even at 100 albums, we're only scratching the surface of what's available. The albums that made this list, though, were the ones that stayed with us long after they were released—the ones we returned to again and again and found their pleasures undimmed, and their songs still rewarding.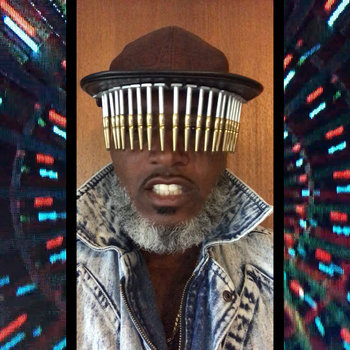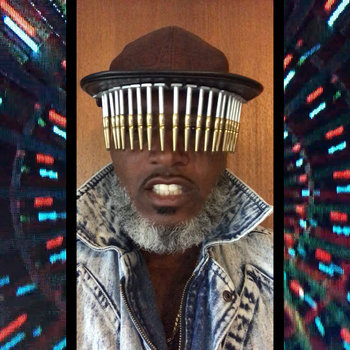 Merch for this release:
Vinyl LP, Compact Disc (CD), Cassette, T-Shirt/Apparel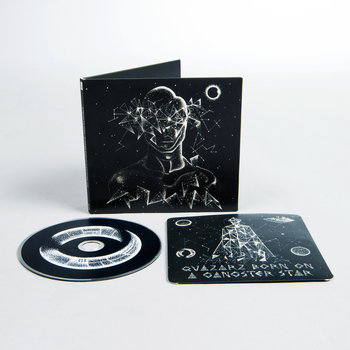 "Shine a light on the fake," goes the chorus of "Shine a Light," the Dee Dee Sharp-sampling first single from Quazarz: Born on a Gangster Star, "so our peeps can have it all." Part of a pair of complementary albums (the other being Quazarz vs. the Jealous Machines) released in tandem this July, this heady, imaginative album was miraculously and intuitively recorded in just two weeks. As Shabazz Palaces, Ishmael Butler (formerly of Digable Planets) and Tendai Maraire have been building an avant-garde hip-hop world that sounds like no one else's, and the intimate Afrofuturism of the Quazarz duo advances and realizes that vision in a truly holistic way. This is where the street meets outer space, and what a beautiful intersection that is.
Read our interview with Shabazz Palaces.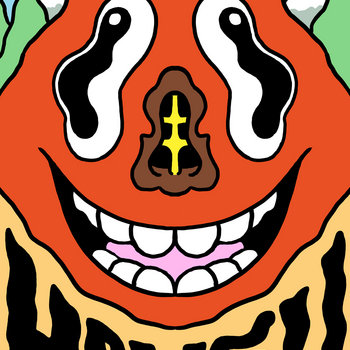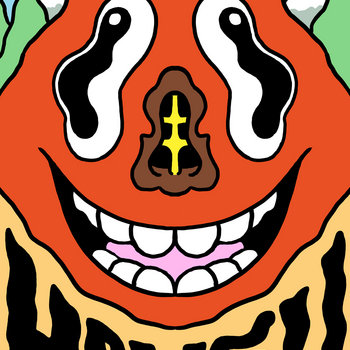 Merch for this release:
Cassette, Compact Disc (CD)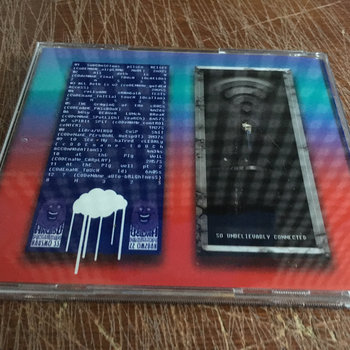 What does electronic music sound like when it is simultaneously pinpoint-precise and hellbent on undermining itself? For the last several years, Angel Marcloid has been exploring that very idea as Fire-Toolz, and on Drip Mental, she reaches a new, awe-inspiring synthesis. Song titles hint at everything from humor ("Busy Beaver Lunch Break") to serenity ("Relevant Shambala Texts") to blunt anger ("To See My Hatred Clearly") and the music matches those moods, ranging from woozy collapse to ice-cold control, full of clipped, just-familiar-enough samples and vocal rasps. It's exaltation and abasement, tightly coiled together.
Read our Album of the Day piece on Drip Mental.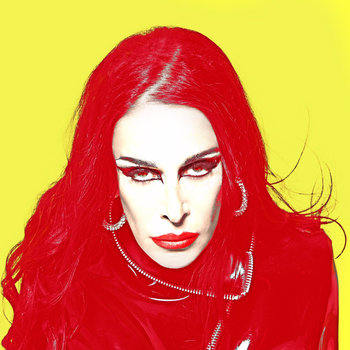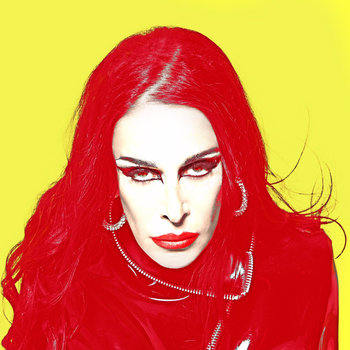 All The Way is one of two records Diamanda Galás released in 2017, and it's the one on which the iconic avant-garde sopranist uses sparse-but-aggressive piano and her soaring operatic voice to re-imagine folk traditionals and jazz standards, a mix of live and studio recordings that she released on her own label, Intravenal Sound Operations. There are even songs within songs on tracks like the 11-minute "O Death," where her voice soars, shrieks, and scats as she artfully tramples the piano in a way that effortlessly communicates both chaos and control.
Read our interview with Diamanda Galas.

Nadah El Shazly
Ahwar
The music on Cairo avant-jazz experimentalist Nadah El Shazly's Ahwar draws equally from classical and modern maqam, Egyptian popular songs, and the electronic underground. Shazly sings in Arabic over instrumentation she co-composed with Canadian musicians Maurice Louca and Sam Shalabi, and the record boasts 22(!) different players, many of them hailing from Montreal's classical improv scene. "These days, it's a bit obsolete to speak in terms of Eastern and Western—or electronic and acoustic—music," she told us this year. "People are listening to anything and everything now, no matter where they live."
Read our interview with Nadah El Shazly.

Ariel Pink
Dedicated to Bobby Jameson
That Ariel Pink dedicated his latest LP to the perpetual almost-rockstar Bobby Jameson is a telling sign. During his mid-'60s peak, Jameson briefly gained a cult following before his career petered out at the end of that decade. He was assumed dead until his surprise re-emergence via YouTube in 2007. Perhaps Pink views himself in the same light, or perhaps this is who he aspires to be: someone close enough to the spotlight that they feel the heat, but it never burns—he can disappear at any moment. On Dedicated to Bobby Jameson, Pink refines his avant-rockstar persona, crafting bubblegum psych pop and affected, wispy folk tunes. By the end of the album, it's clear Pink will never be Bobby Jameson; his music is far too important.
Merch for this release:
Compact Disc (CD), Vinyl LP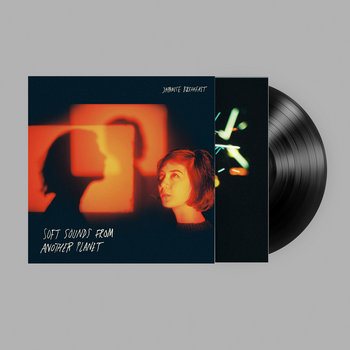 Michelle Zauner has said that her sophomore album as Japanese Breakfast was originally conceived as a concept record—a sci-fi musical about a woman who joins the Mars One project after falling in love with a robot who can't love her back. Though the idea didn't make it past the album's first single, "Machinist," its sonic traces can be felt across the songs on Soft Sounds From Another Planet. Here, Zauner takes a long view look at tragedy and its lasting effects, interweaving otherworldly synths and spacious, textural interludes with real-world stories about highway hookups and celebrity deaths and saying goodbye to your childhood home. The result is a lush and heart-wrenching collection of songs that feel both bracingly intimate and as big as the cosmos.
-Aly Comingore
Read our interview with Japanese Breakfast.
Merch for this release:
Compact Disc (CD), Vinyl LP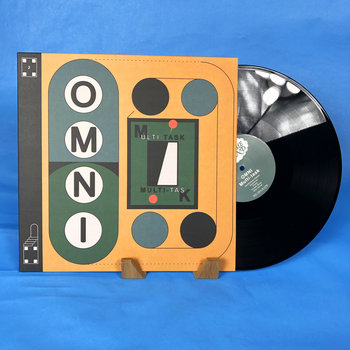 Atlanta post-punk trio Omni make anxious music for anxious times, nervy two-minute bursts that puzzle-piece together snappy melodies using the traditional guitar, bass, and drum. Their second album is aptly titled Multi-task, perfectly summarizing the everything-at-once energy in their songs. Pairing deadpan vocals with zig-zagging, melodic riffs, Multi-task is perfectly anti-chill, as the band confront sensory-overload freneticism head-on.
Merch for this release:
Compact Disc (CD)
Is there anything Busan, South Korea's Say Sue Me can't do? On their self-titled release, their first outside of Korea, the band riffs on everything from surf to jangle to garage and even classic pop balladry without missing a beat or hitting a false note. The band's addictive amalgam of genres showcase a finely-tuned sense of melody and technical skill, as well as witty lyrics contributed by guitarist and lead singer Sumi Choi. Her breathy and expressive voice adds emotional heft to pithy lyrics about feeling sad, being ordinary, and drinking too much. There's even a cover of fellow Busan punk band Genius' "One Week," a happy wink to a vibrant yet still somewhat hidden rock scene of which Say Sue Me are a leading light.
Pierre Kwenders's second album sets up camp all over the stylistic map, somehow melding Congolese rumba, highlife electronica, jazz, hip-hop, and a couple dozen other genres in a way that makes perfect sense. Take the loose, funky "Sexus Plexus Nexus," which unites a squelchy bassline that would do Thundercat proud with an '80s sitcom-style sax line. Uniting all of these disparate elements is the Congolese-Canadian's textured voice—a deep, groovy instrument that could liquefy hard rock.
Read our interview with Pierre Kwenders.
Merch for this release:
Vinyl LP, Compact Disc (CD)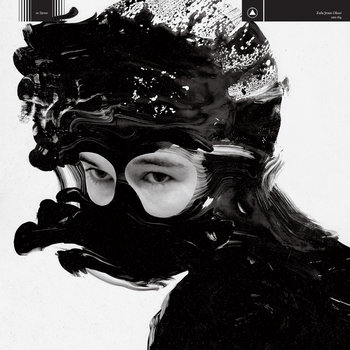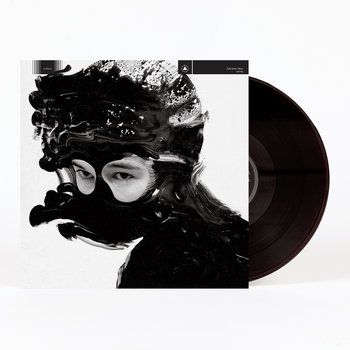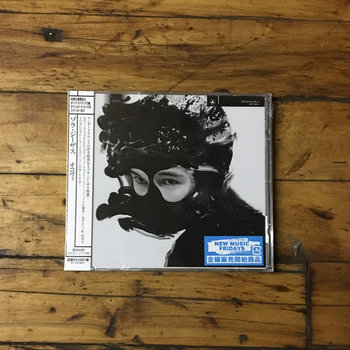 "Okovi" is a Slavic word for shackles, and on Zola Jesus's LP of the same name, the singer and producer sounds as if she's trying to free herself. Her huge, anthemic voice reverberates with pain, a reflection on life lost and the suffering of the living. The electronic backdrops skitter, augmented with anxious strings and industrial percussion. And floating above it all is Zola Jesus, surveying the toll that life takes. She doesn't offer any answers; instead, she presents a vision of suffering that's both personal and universal. Okovi is an album of searing pain and aching beauty.
Read our interview with Zola Jesus.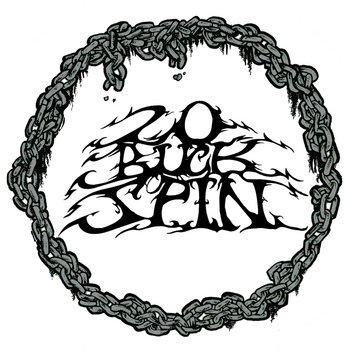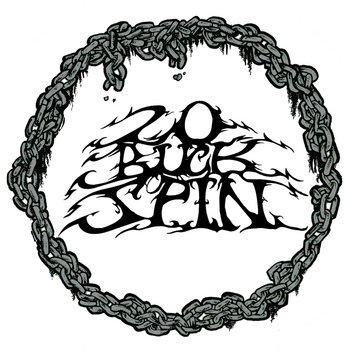 Merch for this release:
Vinyl LP, Compact Disc (CD)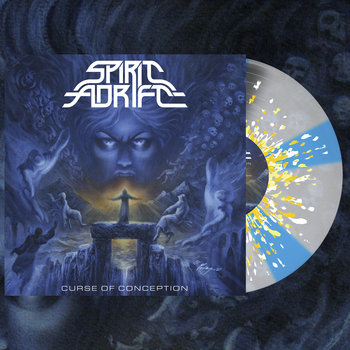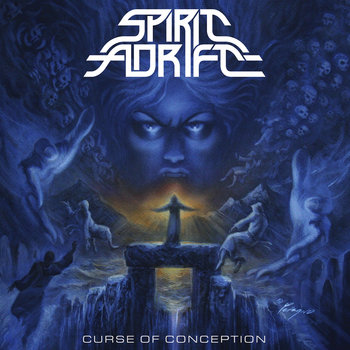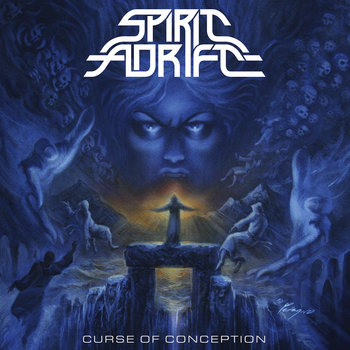 On Curse of Conception, Arizona's Spirit Adrift play the kind of arena-sized, horns-raised heavy metal that turned the genre's biggest bands into gods. This is the metal of Black Sabbath, Iron Maiden, and Metallica—unabashedly epic, driven by massive, melodic riffs and vocal hooks, and engineered for mass appeal rather than mass repulsion. Where so many revivalist doom bands get hung up on making sure their underground metal bona fides are in place, Spirit Adrift hearken back to the sounds that brought most of us to the genre in the first place. It's legitimately life-giving.
-Brad Sanders

Charlotte Dos Santos
Cleo
Merch for this release:
Compact Disc (CD), Vinyl LP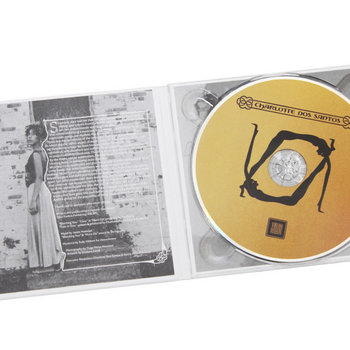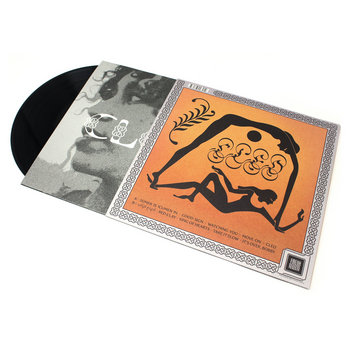 Charlotte Dos Santos's Cleo reaches for the cosmos while keeping its feet firmly tethered to Earth. Pillowy synths are pushed along by lockstep drum machines, and Dos Santos's voice soars atop the compositions, deeply affecting whether it's singing praise or lament. Dos Santos is Norweigan, but with Cleo she's seemingly appeared out of nowhere—fully-formed, bearing a gorgeous album of sunny R&B. These are new songs from an old soul, and a lovely reminder that innovation doesn't always require a full-on genre overhaul.
Read our interview with Charlotte Dos Santos.
Merch for this release:
Vinyl LP, Cassette, Poster/Print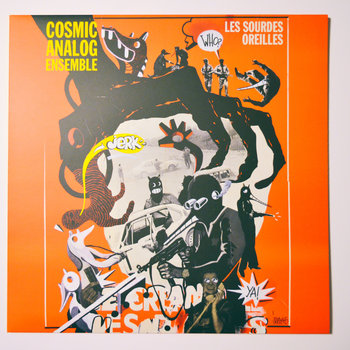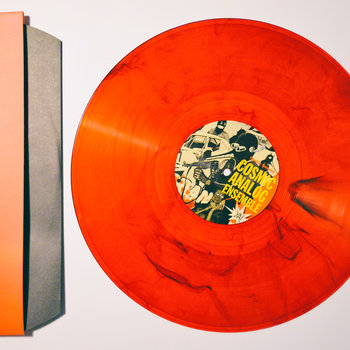 Orchestral soul, analog grooves, wandering guitar lines, and some mean-as-hell organ stabs—the finest record in multi-instrumentalist Charif Megarbane's heaving catalogue could inspire a dozen young filmmakers to ditch digital recording for Super 8 film. The Lebanese multi-instrumentalist's crackling music could easily score a classic piece of 1970s French or Italian cinema. These are grubby, funky cuts that ripple with the same sense of nostalgia as old souls like Adrian Younge, without feeling overly indebted to any single source.
Read our interview with Cosmic Analog Ensemble.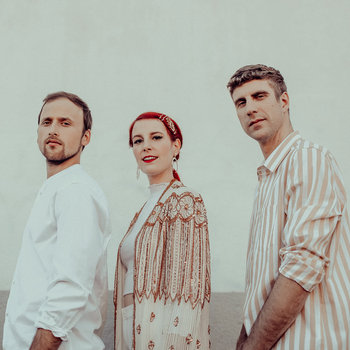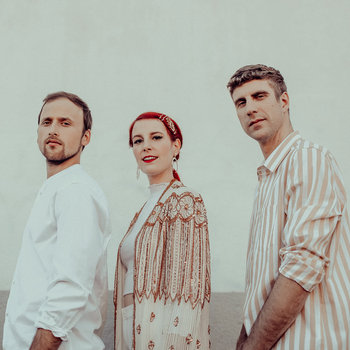 Merch for this release:
2 x Vinyl LP, Compact Disc (CD), Vinyl LP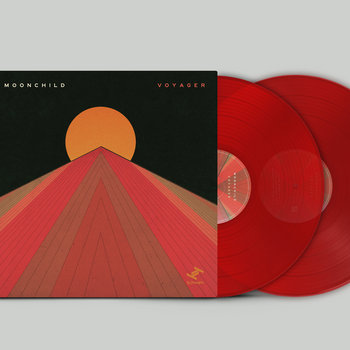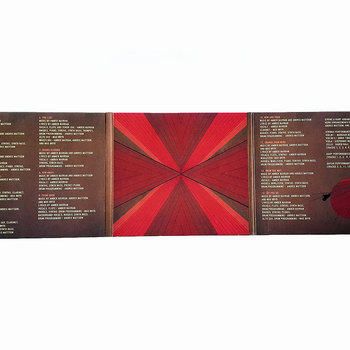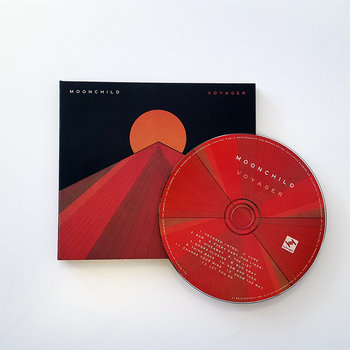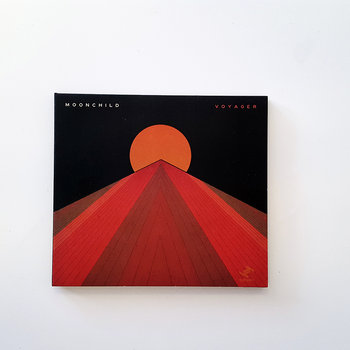 Moonchild harken back to the days of '90s neo-soul when Erykah Badu, Maxwell, and D'Angelo were still on the ascent, and MCs like Common and The Roots could get equal time on FM radio playlists. On Voyager, the band's third LP, Moonchild continue their trek through celestial R&B, compiling a set of delicate arrangements that land softly on the ear. But just because it's chill didn't mean it isn't viable: Voyager feels especially mature and clear-eyed.
Merch for this release:
Vinyl LP, Compact Disc (CD)
In the current political landscape, it might be too easy to dump on the current president and plead for resistance. But a band like Songhoy Blues has always had one fist in the air. Résistance is a no-holds barred stance against the man-made constructs that divide humanity into the haves and have-nots. Mixing blues, funk, and Afro-rock, it's an ambitious push for freedom, something Songhoy Blues wants for everyone.
Merch for this release:
Vinyl LP
Coming from the basements and dive bars of the Parisian DIY scene, Mary Bell is a hardcore punk band named after a child serial killer. The band's debut LP of the same name is explosive, frighteningly fast and unbelievably heavy. Anchored by grueling, layered guitar and bass, Mary Bell is an excellent, evil little cousin to bands like L7, Babes in Toyland, and Bratmobile. The record features the vocals of Alice Carlier, a classically-trained Baroque singer who expertly transforms into a modern riot grrrl with a French accent. Mary Bell is horror punk; it's about getting lost in the noise, and fearing for your very life.
Read our interview with Mary Bell.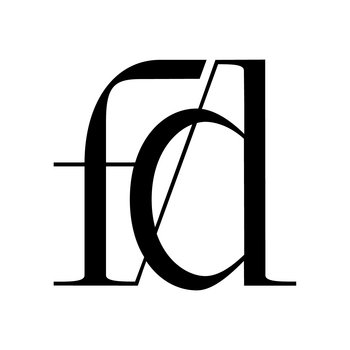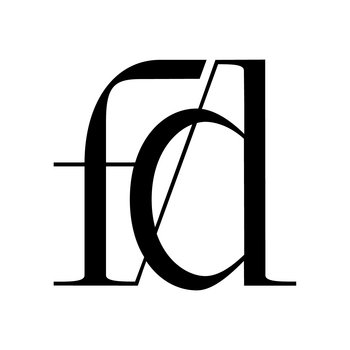 Merch for this release:
Vinyl LP, Compact Disc (CD), Cassette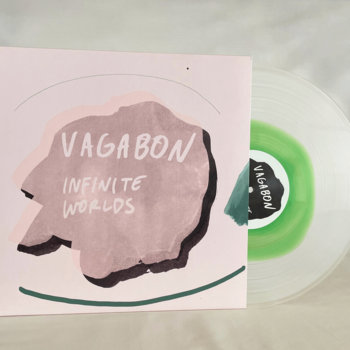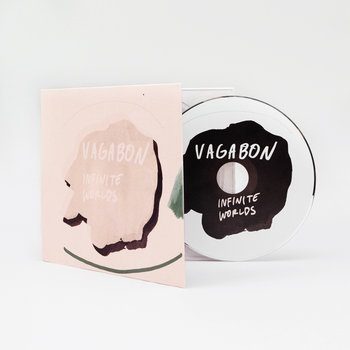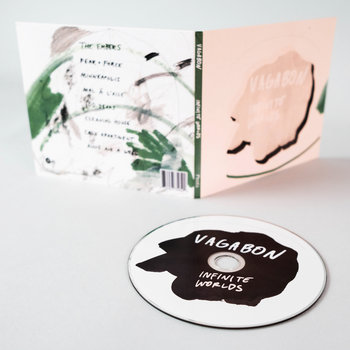 Across Infinite Worlds' eight songs, Laetitia Tamko weaves across genre lines with grace. On "Fear & Force," she layers waves of Yo La Tengo's earnest fuzz-pop over Toro Y Moi-esque electronics. Meanwhile, "Mal à L'aise" and "100 Years" showcase Tamko's multi-faceted ear for composition, as she conjures swirls of cloudy rap production and delicate folk guitars only a track apart. Worlds is an eclectic tapestry of earnest lyrics, warm guitars, and churning rhythms. Yet, even at its most adventurous the album remains grounded by Tamko's singular vision. Alongside Zenizen, Mal Devisa, and L'Rain, Vagabon is leading a wave of black female auteurs pressing against the bounds of indie. This LP is further proof that their artistic potential is truly infinite.
–Corey Smith-West
Read our interview with Vagabon.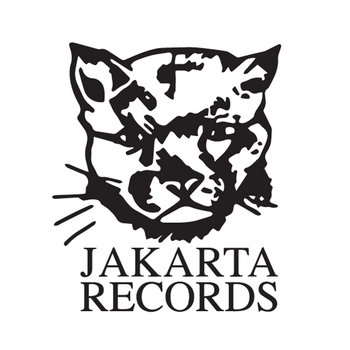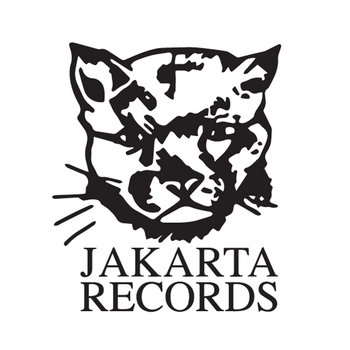 On Heirloom, rapper Ill Camille lays her trials and tribulations bare before the world, reintroducing herself and her formidable skill as an MC after a four-year hiatus. Heirloom is full of personal stories of love, struggle, womanhood, and family, all of them set against a soulful bounce courtesy of producers like Mndsgn, Iman Omari, and Georgia Anne Muldrow. Their ricocheting rhythms serve to underscore Camille's crafty lyricism, her emotional bravery, and her dizzying, multi-faceted personality.
-Jesse Fairfax
Read our interview with Ill Camille.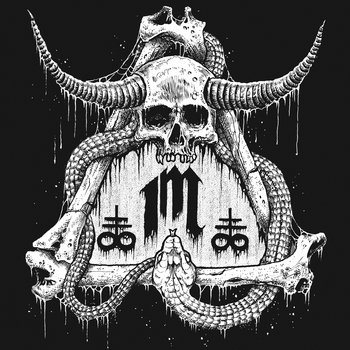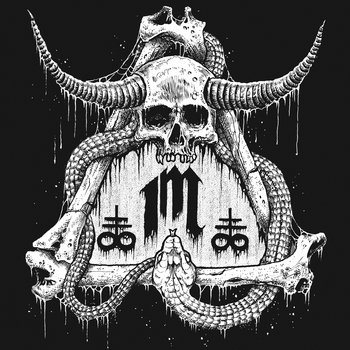 Merch for this release:
Compact Disc (CD), T-Shirt/Apparel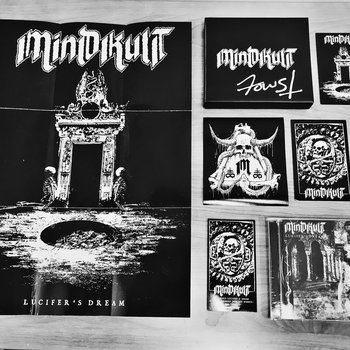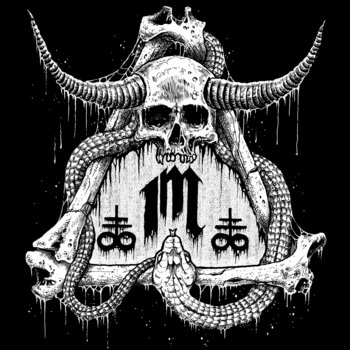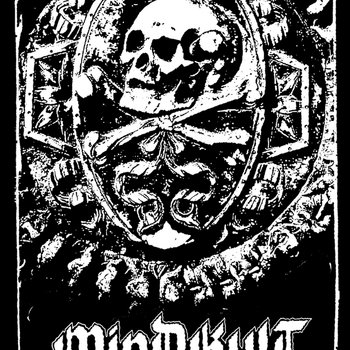 On paper, you'd expect shoegaze and metal to mix like oil and water, but acts like Mindkult toss such preconceptions out the window. A one-person act led by multi-instrumentalist Fowst, Mindkult's full-length debut seeks to inject a little post-punk looseness into the lead-footed muscularity we typically get from stoner and doom metal. In truth, Fowst leans more toward glam and goth than shoegaze, but Lucifer's Dream nevertheless gets the point across that metal, alas for traditionalists, can be whatever you want it to be.
-Saby Reyes-Kulkarni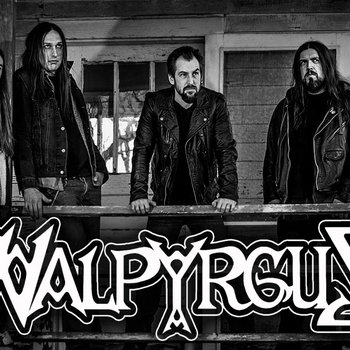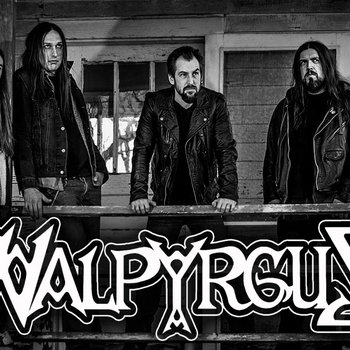 Merch for this release:
Compact Disc (CD), Vinyl LP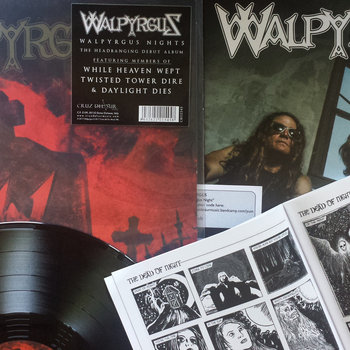 Walpyrgus is what happens when kids raised on Mountain Dew and horror comics start a power metal band. Walpyrgus Nights, the North Carolina band's debut full-length, is pure bliss — a fully optimized hook delivery device, positively giddy with sugar-rush energy. Guitarists Charley Shackelford and Scott Waldrop bring enough grit to their riffs and twin leads to balance Johnny Aune's buoyant vocals, and the rhythm section of guitarist Jim Hunter and drummer Peter Lemieux provide the rock-solid backbone all great pop music deserves. If one American power metal act deserves to break into the mainstream, it's these guys.
-Brad Sanders
---
The list continues this week:

December 11: #100 – 81
December 12: #80 – 61
December 13: #60 – 41
December 14: #40 – 21
December 15: #20 – 1