BEST OF 2017
The Best Albums of 2017: #20 – 1
By Bandcamp Daily Staff · December 15, 2017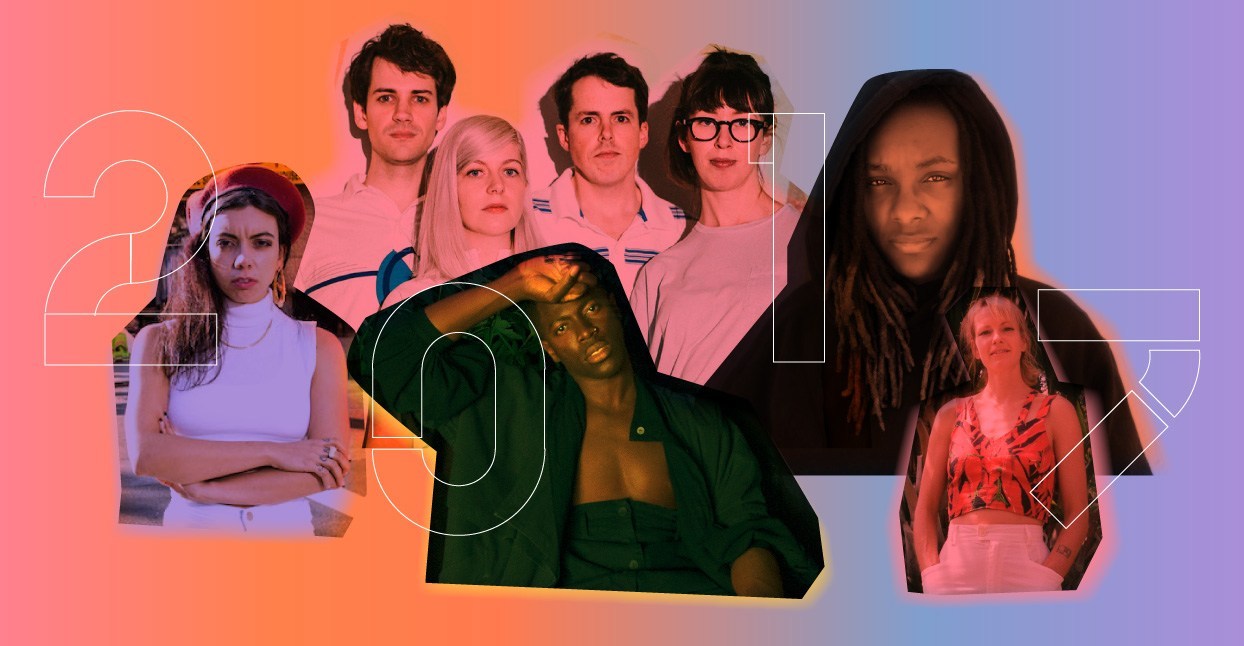 The wait is over. These are the 20 Best Albums of the year.
Last year, the Bandcamp Daily staff put together our first "Best Albums of the Year List," 100 albums we felt defined 2016 for us. At the time I remember thinking, "This is tough, but it will probably get easier as the years go on." Now, one year later, I'm realizing that I was wrong. The truth is, the world of Bandcamp is enormous, and it contains artists from all over the world, in every conceivable genre (including a few who exist in genres of their own invention), and at every stage of their career. The fact of the matter is, any list like this is going to fall short because, on Bandcamp, there is always more to discover. Right now, there's probably someone in their bedroom in Buenos Aires, making a record on their computer that is going to end up on next year's list. So as comprehensive as we've tried to make this list, we realize that, even at 100 albums, we're only scratching the surface of what's available. The albums that made this list, though, were the ones that stayed with us long after they were released—the ones we returned to again and again and found their pleasures undimmed, and their songs still rewarding. These are Bandcamp's Best Albums of 2017.
Merch for this release:
Compact Disc (CD), 2 x Vinyl LP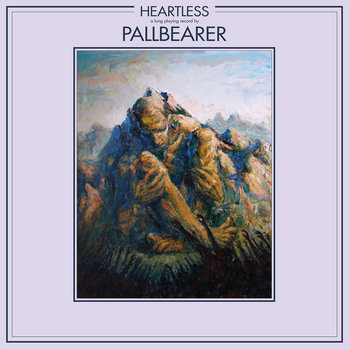 Few records challenged our perceptions of scale quite like Heartless, Pallbearer's titanic third LP. True, the Arkansas outfit's intimidating musical formula—old-school hard rock gristle mixed with Black Sabbath-ian melodrama, topped off with a dollop of prog bombast—is maximalism by default. But as the band make abundantly clear on Heartless, Pallbearer's sheer sonic heft is nothing compared to their sublime ambition, showcased on tremulous, Everest-sized doom-metal jams such as "I Saw the End" and "Thorns." It's a hell of a view from the top.
Read our Album of the Day piece on Heartless.
Merch for this release:
Vinyl LP, Compact Disc (CD)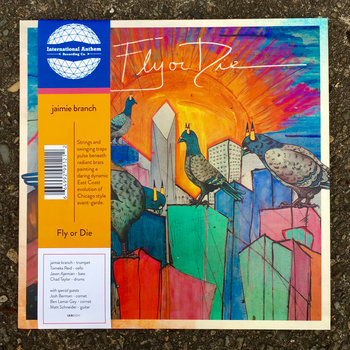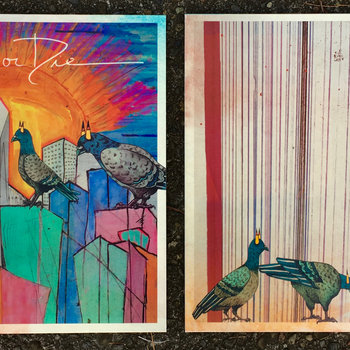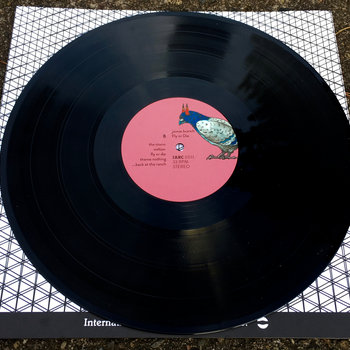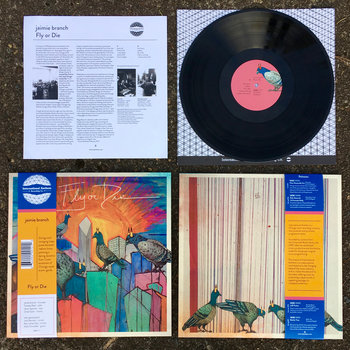 David Allen and Scott McNiece's International Anthem is one of the most consistently interesting and progressive jazz labels around. And trumpeter Jaimie Branch is one its most exciting players—which is saying something, given the roster includes ex-Tortoise guitarist Jeff Parker and drummer Makaya McCraven. Branch wrote Fly or Die in her new neighborhood of Red Hook, Brooklyn, but her sound is rooted in the Chicago scene, where she played everything from noise rock with Musket to experimental jazz in the trio Rupert. Recorded as a 35-minute suite of music with a seriously intuitive and heavyweight quartet (cellist Tomeka Reid, bassist Jason Ajemian, and drummer Chad Taylor) Fly or Die veers from avant-garde abstraction to heady fusion, with Branch creating a trumpet sound that is both ethereal and fiery.
-Andy Thomas
Read our Album of the Day piece on Fly or Die.
Merch for this release:
Vinyl LP, Compact Disc (CD), 2 x Vinyl LP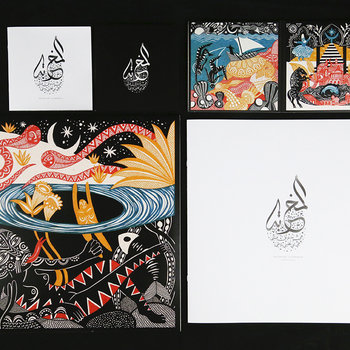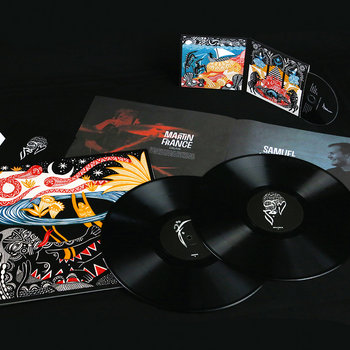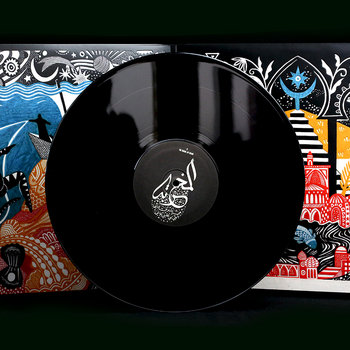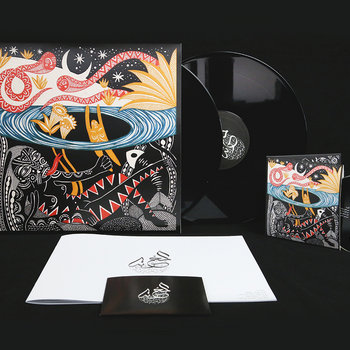 One of the more distinctive things about the fertile London jazz scene in 2017 was the number of young female horn players who passed through its ranks. Alongside saxophonists Nubya Garcia and Tamar Osborn, British-Bahraini trumpeter Yazz Ahmed was one of those rising stars. "There are more female jazz musicians and attitudes are changing," she said earlier this year. "People see that women can play just as well as the men." Mixing post-bop lyricism with Arabic scales, La Saboteuse draws on her mixed heritage and her time playing with bands like Radiohead and These New Puritans. The result was an LP of deep modal jazz and Middle Eastern fusion with a rock edge. Lewis Wright's ethereal vibes, Shabaka Hutchings's brooding bass clarinet, and Naadia Sheriff's spacey Fender Rhodes accompanied Ahmed's searching horn lines and subtle electronics to create one of the key releases from the new wave of U.K. jazz.
-Andy Thomas
Read our interview with Yazz Ahmed.

Actress
AZD
Merch for this release:
Compact Disc (CD), Vinyl LP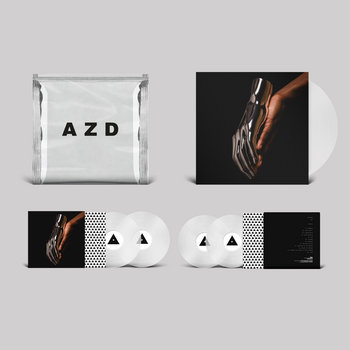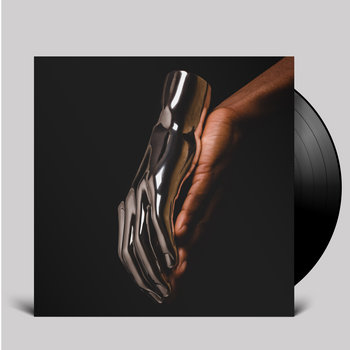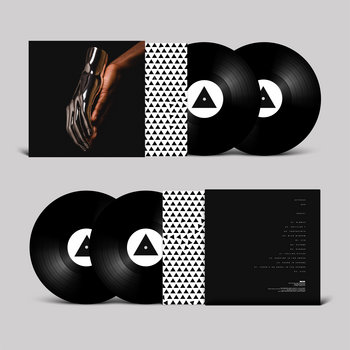 Actress makes tightly-coiled techno that takes texture and mood as the noblest of virtues. Restraint in the presence of constraint, too—the more limited the space the London-based producer sets up for himself, the more creative he gets in thinking up ways to escape it. On AZD, his fifth album and first for Ninja Tune, Actress is at the top of his craft, working over vertiginous tracks with a hand-forged feel fit for writhing in place or getting lost in heady ecstasy.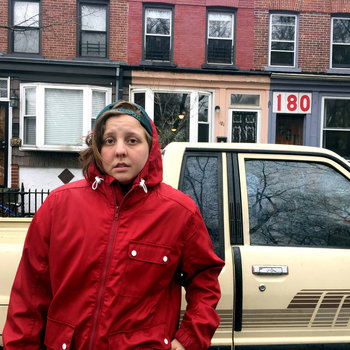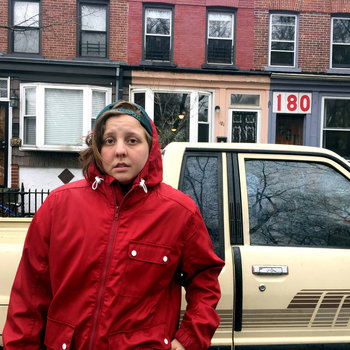 Merch for this release:
Vinyl LP, Compact Disc (CD)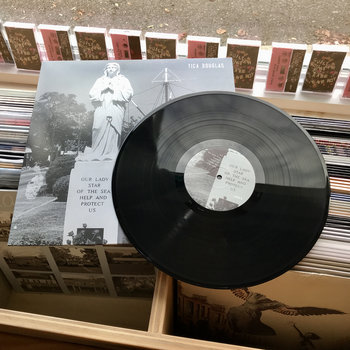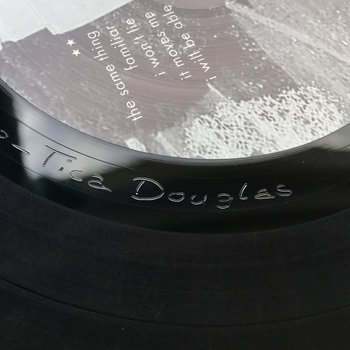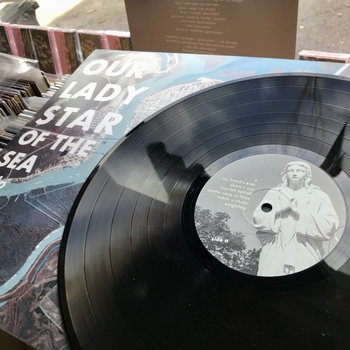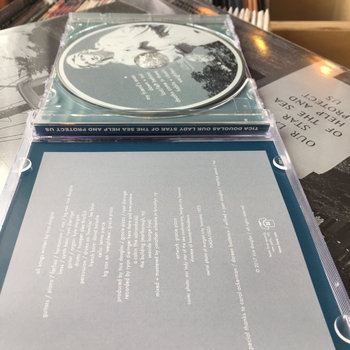 Tica Douglas's Our Lady Star of the Sea is an album of moments. On the gentle, stirring "Deaths Come in Threes," Douglas is preparing to go to a funeral. But rather than staring down mortality head-on, Douglas instead fills the song with the quotidian details that make up the morning: "I didn't have any black / I wore navy blue / I decided to walk / It clears my head / And I didn't think of a thing / My phone was dead." That compact narrative makes the song more powerful—the image of Douglas quietly searching for an outfit and noting the status of their phone's battery landing harder and feeling realer and more lived-in than any long-winded lyrical philosophizing. On "Weightless," personal redemption arrives not with a beam of divine light, but with small internal acceptance at a kitchen table one morning. And "Familiar" depicts a seismic life change through the image of someone packing a moving van. The stories are all gently enclosed in small, fingerlike guitar lines, and tenderly narrated in Douglas's whispery voice. The 17th century chemist Humphry Davy once said, "Life is made up, not of great sacrifices or duties, but of little things, in which smiles and kindness, and small obligations given habitually, are what preserve the heart." Our Lady Star pulls a deep focus on those moments; as a result, it becomes an album about life itself.
Read our interview with Tica Douglas.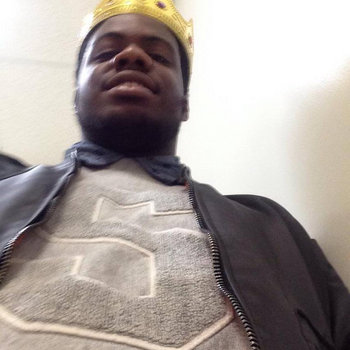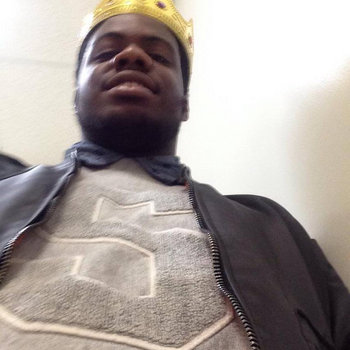 May God Bless Your Hustle is a touching, homespun portrait of a young adult finding his voice in New York City after refusing to speak when he was a child. On Hustle, MIKE raps forcefully, confessing the myriad ways depression colors his everyday life. Throughout the album, family and music remain his constant lifelines. "It ain't really about the lyrics or the wordplay / Boy, this something for my spirit and my worst days," he explains. Listening to him can feel just as cathartic.
Read our interview with MIKE.
When I wrote about A Subtler Kind of Light back in March, I said, "The compulsion when the album is over is to start it all over again to try to make sense of what you've just heard. I'm no closer to that now than I was when I first started listening to it." It's December now, and A Subtler Kind of Light remains a dizzying, perplexing riddle, one whose hairpin turns and sudden time changes I've heard hundreds of times and still find myself unable to anticipate. To wit: The album opens with a proggy, corkscrewing guitar, then lunges into black metal blast beats, then to free jazz skronk, then to something that could best be described as occult opera. This all happens in the album's first minute. They pull off this highwire act throughout the record's duration, never sticking in one metal subgenre for too long. Big, bellowed vocals on "Pillar (Vraxos)" are paired with djent-y lurch and heave, death metal growls punch their way through bullet-like chords on "Fall (Ptosi)." There's so many seismic shifts on the record that by the time you arrive at the ambient "Flight (Ptisi)," it feels like a sigh of relief. A Subtler Kind of Light is a mindbender, whose mysteries I'll still be unraveling for years to come.
Read our interview with Locust Leaves.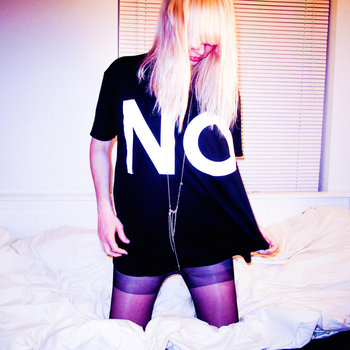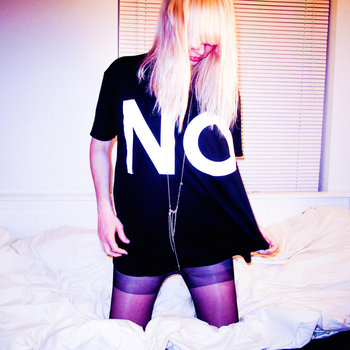 Merch for this release:
Compact Disc (CD), Vinyl LP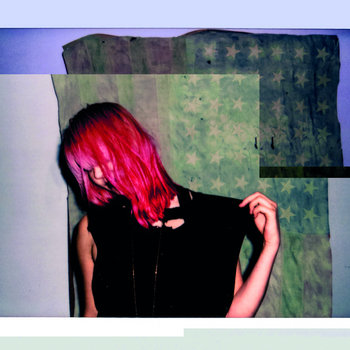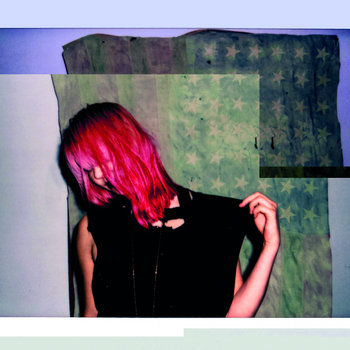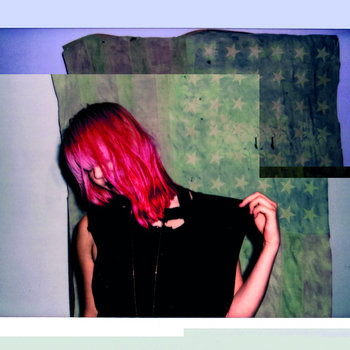 For better or for worse, it's impossible to remove EMA's Exile in the Outer Ring from the context of America in 2017. Though it was written long before Trump's ascent to the White House, Exile's subject matter—strung-out suburban couples, violent teenage boys, angry nihilist females—is eerily reminiscent of everything that filled this year's grueling news cycle. Prophetic or not, Exile In The Outer Ring stands as EMA's strongest—and most fully-realized—body of work to date. Set in a futurist hellscape, Exile's droning vocals and reverberating drums twist into the album's somber folk songs and, more often, the relentless industrial noise. Taken together, these sounds paint a brutal picture of a place that looks a little too much like home.
-Aly Comingore
Read our Album of the Day piece on Exile in the Outer Ring.
Merch for this release:
Vinyl LP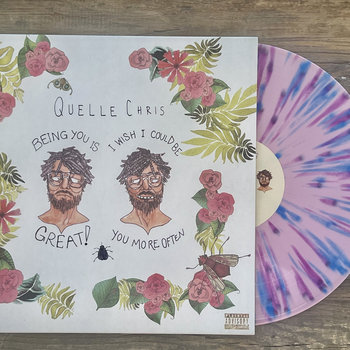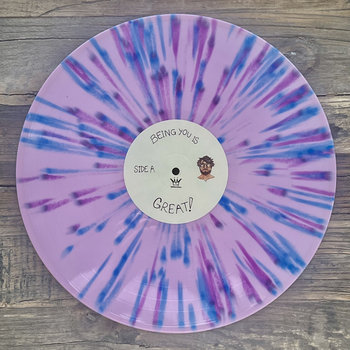 On recent releases Innocent Country and Lullabies for the Broken Brain, rapper-producer Quelle Chris took a downward turn to address his own insecurities. Yet on the breakout Being You Is Great, I Wish I Could Be You More Often, Chris took a more optimistic stance, pondering his shortcomings without diminishing his self-worth. "I fuck with myself," went the album's mantra, "might bring myself some flowers, I'm in love with myself." In speaking to his own doubts and fears, Chris crafted a therapeutic opus which showcased his creative genius.
Read our interview with Quelle Chris.
Merch for this release:
Vinyl LP, Compact Disc (CD), Cassette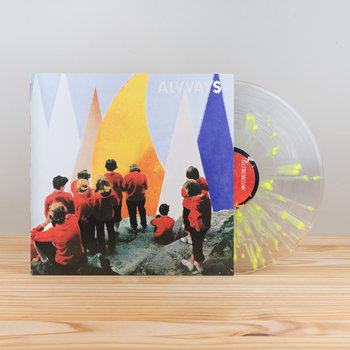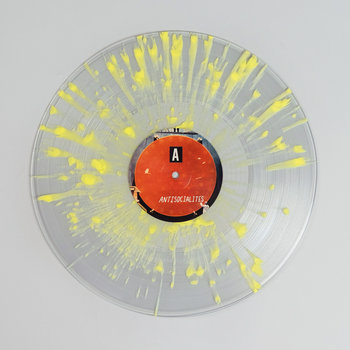 Antisocialites might be 2017's most stealth breakup record. Still drawing from the seemingly bottomless well of C86-style indie pop, on their sophomore outing Alvvays pair their hallmark jangly guitars, ringing keys, and candy-sweet melodies to lyrics that explore the ways in which we seek refuge from failed relationships—moving from melancholy ("Dreams Tonight"), to madness ("Hey"), to defiance to wide-eyed wonder ("Lollipop (Ode to Jim)")—all without losing any of the winsome charm that made their debut such a delight. Though the record's lush production and irresistible hooks are their own reward, Alvvays' true strength lies in the way they're able to communicate two truths at the same time. On "Not Your Baby," a defiant Molly Rankin proclaims that she "won't sit at home by the dial tone 'cause I don't care," but the brokenhearted melody says otherwise.
Read our Album of the Day piece on Antisocialites.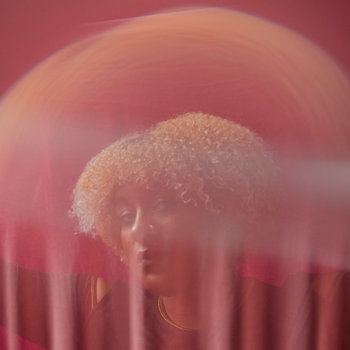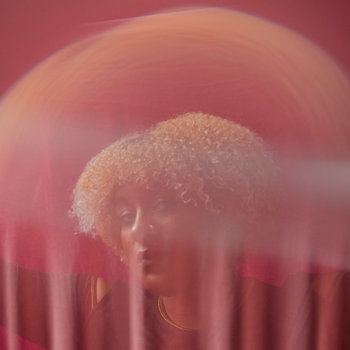 Merch for this release:
Vinyl LP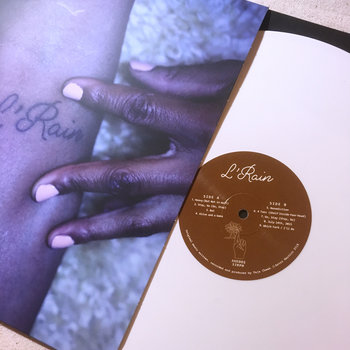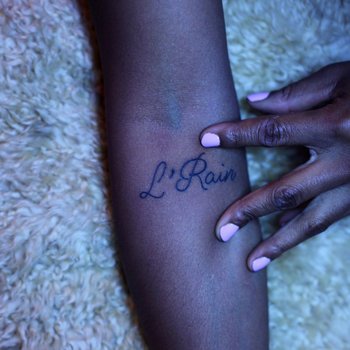 Near the end of Taja Cheek's debut album as L'Rain, we hear her mother sing a birthday song. It's a quick, tender moment on an equally emotive LP, which the singer and instrumentalist dedicates to her now-deceased parent. L'Rain's mother became ill as the musician was working on the album; the subsequent release felt shaded with despair without being swallowed by it. Blending vocal loops, celestial soul, and folk, L'Rain plays like an old VHS tape, frayed at the edges. It copes with grief, depression, optimism and hope in an efficient 27 minutes. Though the feelings L'Rain explores are wide-ranging, the album is incredibly focused. In the end, Cheek's L'Rain is a tender tribute to a departed loved one.
Read our interview with L'Rain.
Merch for this release:
Compact Disc (CD), Vinyl LP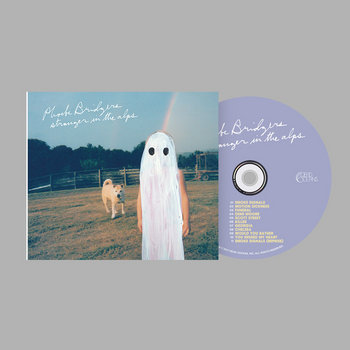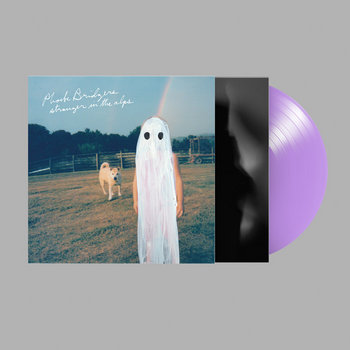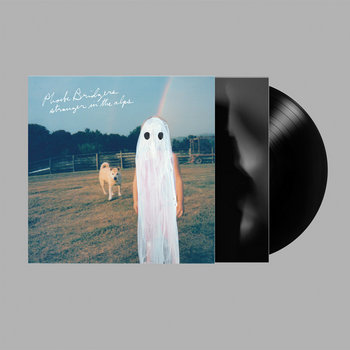 The twang of Phoebe Bridgers's voice, and (occasionally) her guitar, is more beachy folk-rock than country—which makes a lot of sense for the Los Angeles singer. Stranger in the Alps is a heart-wrenching record, with songs like "Scott Street" using short rhyming lyrics to communicate pain and distance. At just 22 years old, Bridgers has already proved herself a formidable songwriter, with an ability to pinpoint specific moments that evoke a combination of nostalgia and hope. Bridgers's vocals on lead single "Motion Sickness" are a spoonful of sugar in a cup of poison—the light and poppy ballad is a list of emotional cuts inflicted by a former lover that may pop up as an earworm days after you listen to it.
Read our interview with Phoebe Bridgers.

Kaitlyn Aurelia Smith
The Kid
Merch for this release:
2 x Vinyl LP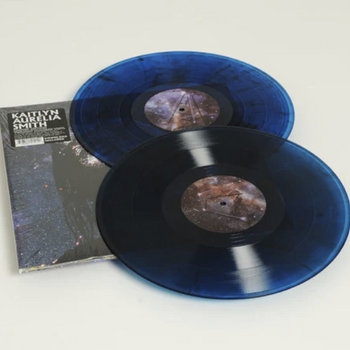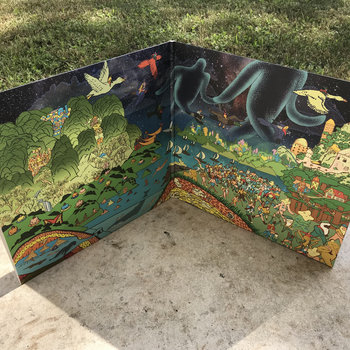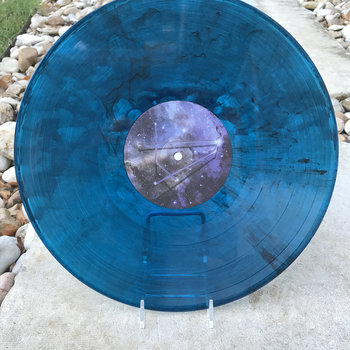 Kaitlyn Aurelia Smith has long been fascinated by music's transformative power, and on The Kid, she uses her mastery of the infinitely-customizable Buchla synthesizer system to evoke the wonderment of childhood and the importance of that curious and fascinated perspective to adult growth. Some of her compositional choices feel cinematic; the spiraling progressions in the last couple of minutes of album closer "To Feel Your Best," or the opening chords of the luxe "In A World, But Not Of The World," are straight out of a '70s filmstrip accompaniment. Others feel positively cosmic, like the way bird chirps are processed into peculiar alien-dinosaur squelches in "Who I Am & Why I Am Where I Am," or the sparkling accents that sound like star-trails on "I Am Learning." Her densely-layered vocals hit an appropriate balance between intimate and majestic, personal and universal—the story of The Kid is her story, indelibly, but it is also infinitely relatable. If only the messy, pedestrian work of self-improvement was as glowing and glorious as The Kid.
Read our interview with Kaitlyn Aurelia Smith.
Merch for this release:
Vinyl LP, Compact Disc (CD), Cassette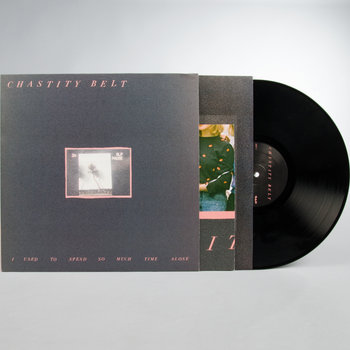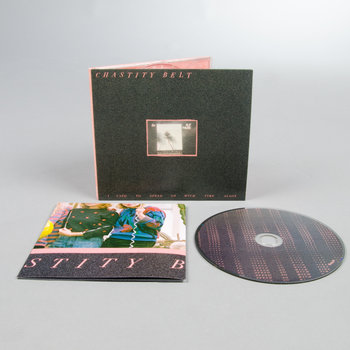 Anyone can write about loneliness and alienation, two states of being endemic to the human condition, but it takes a finely-tuned sense of empathy to transform those emotions into music that provides a balm to the listener as much as the creator. This is what Chastity Belt do on I Used To Spend So Much Time Alone, a record of elegant brutality that sets out to find meaning and connection in a world where both seem increasingly difficult to locate. Formerly known as Hardly Art's premier goofballs, here Chastity Belt ditch their allegiance to LOLs for a sincere exploration of the particular melancholy that hits when it's 5am at the house party, everybody sucks, and you start wondering why you even came out in the first place. Songwriter Julia Shapiro doesn't spare herself in her stark observations about the difficulties of communication, admitting to overindulgence, self-deception, and sadness in her quest to feel, if not fine, then at least all right. There's also Chastity Belt's cracked jangle-pop sound, which doesn't have a throughline to any particular antecedent—it's just great rock music. The band's remarkable chemistry alleviates the existential anomie with the joy of hearing a group of stellar musicians playing their hearts out. I Used to Spend So Much Time Alone is an exceptionally generous record, both to itself and to the listener. It's OK to feel bad, it says. It's OK to make mistakes. It's OK to feel lonely. It's OK to want more. It's a message we all needed to hear in 2017.
Read our interview with Chastity Belt.
The Navigator began life as a loose autobiography, recounting the time Hurray for the Riff Raff frontwoman Alynda Lee Segarra spent as a teenager bouncing around punk shows and discovering New York's then-vibrant Lower East Side. But after January 20, it suddenly felt like it was about so much more. "All the politicians, they just squawk their mouths / They say, 'We'll build a wall to keep them out,'" a line originally written about the gentrification of the Bronx, now resonated with dark global significance. In the end, The Navigator became a document of our times, a glimpse out the window of an apartment complex into the burning world outside. Throughout the record, Segarra skillfully blends Latin rhythms and arrangements with music that recalls Lou Reed and Mind Games-era John Lennon. Segarra's lyrics have always been razor sharp, but on The Navigator, they cut especially deep. The album crests with the magnificent rallying cry "Pa'lante," a word that loosely translates to mean "Onward." "From el barrio, to Arecibo, Pa'lante!" Segarra sings defiantly, as the song slowly builds behind her, "from Marble Hill to the ghost of Emmett Till, Pa'lante!" It is a powerful, shattering moment—catharsis, urgency, resilience, and pain all at once. It's a reminder of all of the awful things that have come before and—like all of The Navigator—a searing charge to keep fighting.
Read our interview with Hurray for the Riff Raff.

Charly Bliss
Guppy
Beneath the infectious bubbly exterior of Charly Bliss is a core of molten angst. Lead singer Eva Hendricks shrieks about a minute into album opener "Percolator," as if to rid herself of years of anxiety, only to bound right back to exuberance with the volume turned all the way up. Guppy is saccharine pop punk propelled by Hendricks's animated vocals and rolling hills of catchy hooks, but there's brutal honesty and a relatable defeatist attitude in her words—she asks on "Glitter," "Am I the best? Or just the first person to say yes?" Guppy is the breakup album of the decade, speaking the suburban high school language of early 2000s pop punk but dressed up for 2017 glam rock theatrics. If Charly Bliss aren't selling out stadiums next year, we're all doing something wrong.
Read our interview with Charly Bliss.
Merch for this release:
Cassette, Vinyl LP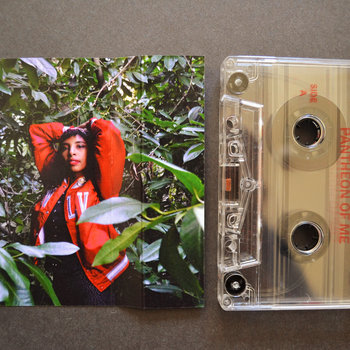 Oakland's Tia Cabral, aka Spellling, wrote and recorded Pantheon of Me by herself. It's a truly stunning record, building on last year's EP of the same name to create a unique and imaginative pop vision. Pantheon of Me is full of space, subtlety, texture, and detail. Cabral's looped guitar delicately spirals through each composition, and her voice (also often looped and layered) is intimate and possessed of both clarity and soul, though she barely even utilizes its potential dynamics. (The fact that she's able to achieve the emotional range she does without pushing her voice hard is one of the things that makes this record such an achievement. She has the intense control of ritual practice.) Some tracks are more on the experimental side of things ("Choke Cherry Horse," "Nine of Nights"), and some bend more forcefully toward R&B ("They Start the Dance") or darkwave ("Place Without a Form"), but despite the varied palette of styles none sound out of place. There's a clear emotional throughline, too: uncertainty, seeking, reaching out with one hand before you in the dark, and one hand reaching back into collective history for your ancestral anchors. Cabral has it, from her careful sense of composition to her charismatic presence to her ability to communicate with her music straight through to the listener's heart.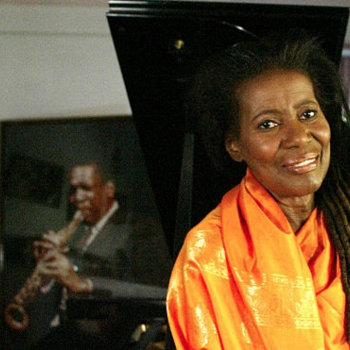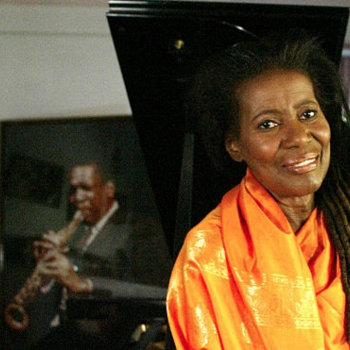 Merch for this release:
Compact Disc (CD), Vinyl LP, Cassette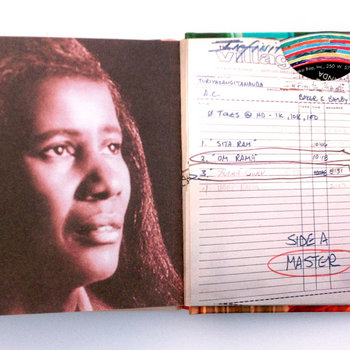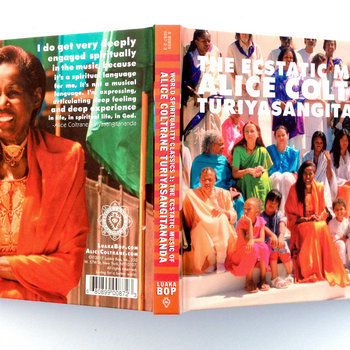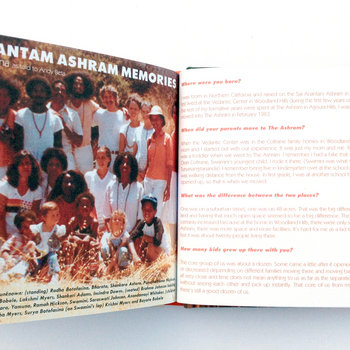 When listening to Alice Coltrane, it's clear she was in search of something—inner peace, clarity and oneness with the divine. Across the late 1960s and '70s, Coltrane created spiritual blends that transcended this planet and rested somewhere in the cosmos. Released by Luaka Bop, Ecstatic Music collects the music she made between 1981 and 1995 at an ashram near Los Angeles, years after her husband—jazz great John Coltrane—died of liver cancer. Full of heavy synths and meditative chants, this music offers a glaring snapshot into a largely unheard segment of her history. The songs heard on Ecstatic Music were only meant for members of the ashram, some of whom also sang on the project. Up until her death in 2007, Coltrane remained a beacon of light to those on the property. Now everyone can join the revival.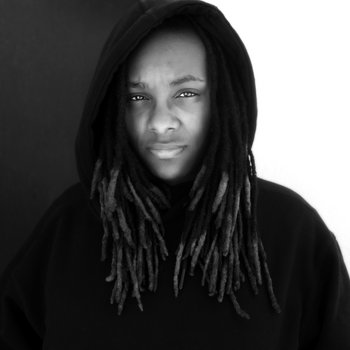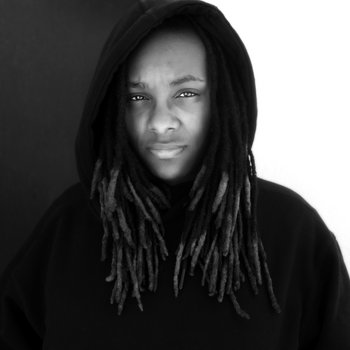 Merch for this release:
Compact Disc (CD)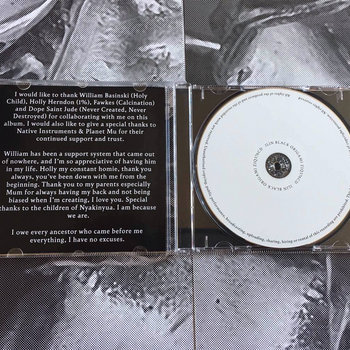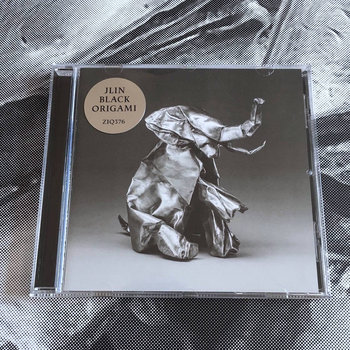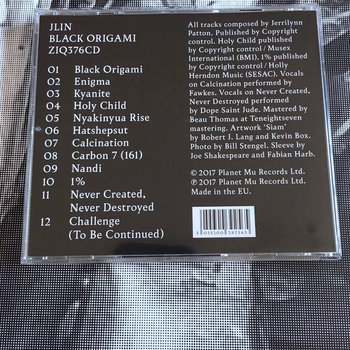 When we spoke with Jlin in May, she mentioned her fascination with the alignment between music and mathematics. "I think that having a mathematical mind helps a lot," she said. "Everything that I make, I have sequenced it myself. I like creating every pattern, every sequence. I enjoy that." Both of those attributes—the precision and the joy—come through loud and clear on Black Origami, an album that operates loosely in the universe of Chicago footwork but contains so many needlepoint details that to call it any one thing feels limiting. The first thing you notice on Black Origami is the percussion—meticulously placed, ramrod sturdy, but still full of color and life. The title track cycles through what feels like dozens of different rhythms, from deep, booming toms to apostrophe-like high-ends and handclaps. "Enigma" rattles like an African highlife track, turning the melody over completely to the barrage of drums. The stunning "Hatshepsut" is a frantic freefall through marching band drums; "Carbon 7 (161)" peppers in vocal samples pitched so high they sound like tiny airhorns. The closest analogue to Black Origami isn't another album, it's Jacques Tati's screen-filling masterpiece PlayTime: No matter where you turn your attention in any given song, there's something fascinating to observe. Black Origami is a rollercoaster: maximum mathematical precision yielding endless, full-body thrills.
Read our interview with Jlin.
Merch for this release:
Compact Disc (CD), Vinyl LP
Over the course of his relatively short career, Moses Sumney has survived on word-of-mouth praise. The singer-instrumentalist never gave us too much—just a few singles here and there, and a couple of EPs. Yet on Aromanticism, Sumney's debut full-length album, Sumney stepped boldly into the spotlight, garnering widespread attention by examining his own flaws. If love is the ultimate currency, is he a failure if he simply can't embrace it? Never before had Sumney looked so deeply inside his own heart.
Aromanticism is a nocturnal record—a bleak, beautiful opus that channels Embrya-era Maxwell and is best consumed in the dead of night. Through the twilight comes a resonant voice, a winding falsetto that crackles just slightly the higher it goes. On "Doomed," the album's lead single, Sumney looks to the afterlife, wondering what might become of his soul once his body expires: "When I expel, from this mortal shell / Will I die for living numb?" One can't blame Sumney for existing this way: In a world of double-tap validation, maybe it's better to recede from view. On Aromanticism, Sumney reminded listeners to exist beyond the margins and to challenge societal norms. The results are profound, sincere, and remarkably vital.
Read our interview with Moses Sumney.
---
Check out the full list:

December 11: #100 – 81
December 12: #80 – 61
December 13: #60 – 41
December 14: #40 – 21