BEST OF 2017
The Best Albums of Summer 2017
By Bandcamp Daily Staff · October 02, 2017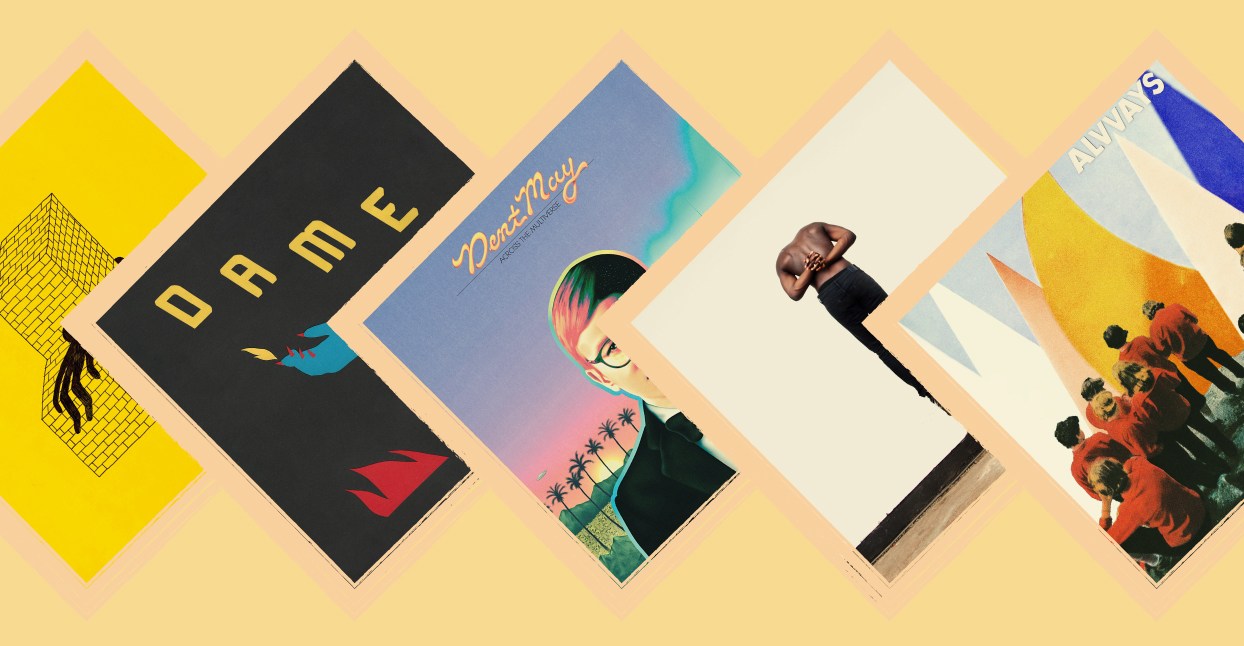 Every three months, the Bandcamp Daily editorial staff combs through the stacks to present our favorite records of the year to date. The albums presented here run the stylistic spectrum, everything from noise to indiepop to hip-hop to everything in between. And if you like what you see here, check out our picks for winter and spring of 2017, too.
Merch for this release:
Vinyl LP, Compact Disc (CD), Cassette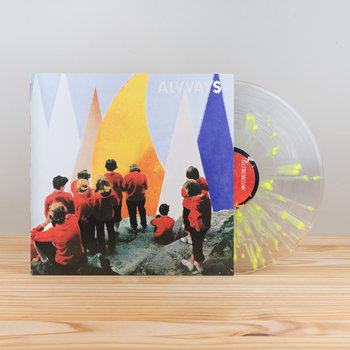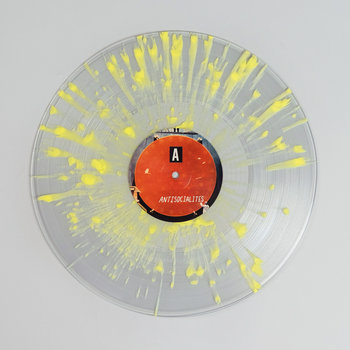 Pure pop melodies make post-breakup bitterness go down smoothly on Antisocialites, the sophomore release from Canadian indie poppers Alvvays. It's a thrilling and fulfilling listen, thanks in no small part to the band's talent for crafting non-stop hooks, hooks, hooks. Antisocialites isn't exactly an optimistic record—most of the songs play like late night drunkalogues detailing ill-advised conversations with exes—but the music itself is so brash, self-assured and open-hearted, it's impossible not to be elated when the choruses on freewheeling jams like "Lollipop (For Jim)" or "Saved By a Waif" kick in. Frontwoman Molly Rankin's voice is an asset throughout; her emotions shine through the pop polish on song like the sad, lovely ballad "Not My Baby."  Antisocialites is the Primitives taking shots with ABBA on a Friday night. If you haven't tried it, you should.
Merch for this release:
Vinyl LP, Cassette, Poster/Print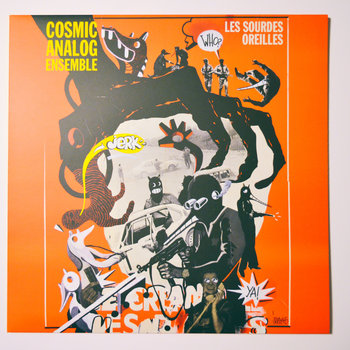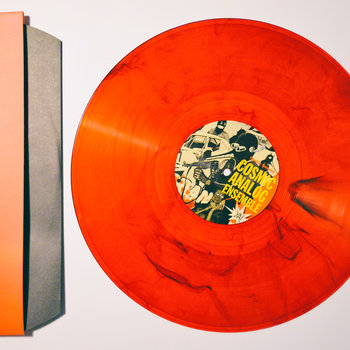 Producer Charif Megarbane creates many different styles of music—folk, avant-soul, experimental jazz, funk, and disco—each of them blending sounds in ways that are uniquely different from the next. On Les Sourdes Oreilles ("The Deaf Ears" in French), Megarbane's latest album as Cosmic Analog Ensemble, the composer opts for cinematic 1970s funk and soul, the type you'd hear in a spaghetti western or Quentin Tarantino flick. Using electric and acoustic guitars, flutes, and clavinet (among many other instruments), Megarbane builds a lush, beautifully constructed suite—incredibly haunting and robust. On songs like "Petite Fleur Industrielle" and "Résilience," you can almost hear MF DOOM rapping about cookies and New York license plates. "Le Dernier Mot" begs for Ghost's rapid-fire falsetto. Les Sourdes Oreilles is a crate-digger's dream, a magnum force of infectious grooves and sample-ready melodies that feel rare and familiar at the same time.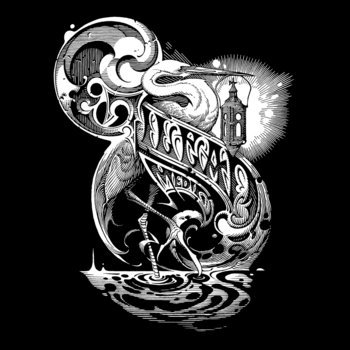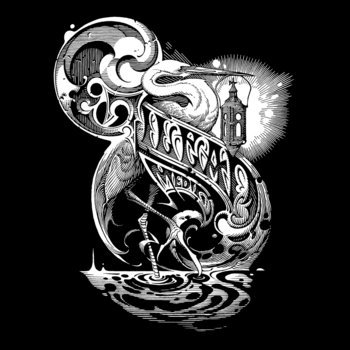 Brooklyn's Couch Slut drew no small amount of attention for the extremely NSFW cover of their first album, My Life As a Woman, but to write off their X-rated aesthetics as simple "shock tactics" would be wrongheaded and reductive. Couch Slut aren't out to titillate, they're out to repulse, and their bracing and brilliant second record, Contempt, is a horror house whose monsters are all too recognizable. "Dressed like that at a funeral?" Megan Osztrosits shrieks in the album-opening "Funeral Dyke," "You're going to give someone the wrong idea." From there, the album free-falls into violence and self-destruction, Osztrosits's agonized wail capturing pain, hatred, fear, and antagonism all at once. The band matches her ferocity note-for-note; Contempt operates in the same general noise-rock terrain as Big Black and Jesus Lizard, but their approach is more jagged and terrifying than either of those. On "Company Picnic With Dust Off," a groaning bassline gives way to a tensile guitar lead as Osztrosits stretches her vocal chords to the breaking point. Throughout Contempt, the group ladles ugly riffs like gallons of tar. "Summer Smiles" groans onward for an agonizing eight minutes, a maelstrom of hornet-like guitars and walloping low-end. And while it's hardly an easy listen, Contempt remains gripping and pulverizing from the first note to the last.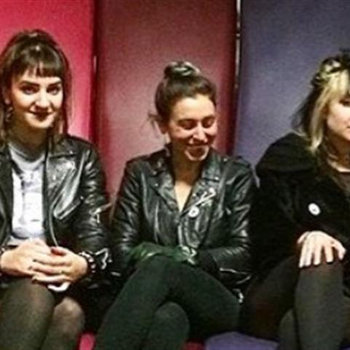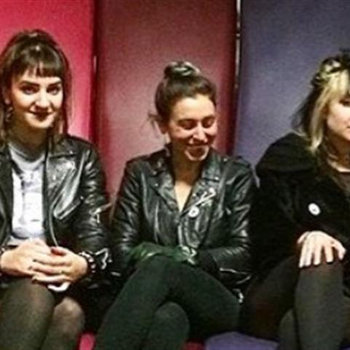 This Boston quintet elegantly straddles the jagged line between death rock and new wave for three new songs that sound both melodic and claustrophobic. Their very good 2015 demo showed that they had nerve and an ear for songwriting; here, with the benefit of a cleaner recording and some time to grow together, they're in bloom. These songs have both texture and movement, and a couple of true instant-goosebump moments: when the key change hits and the chorus opens up on "Glitch," or the curling guitar line kicks in over roiling bass in the intro to "Hush." Vocals that are more punk declaration than goth melodrama add the kind of sharp punctuation this stuff needs, and the drumming is tom-heavy but brisk, avoiding the kind of leaden-ness that can easily befall this style. Our appetites are fully whetted for an LP at this point; one can only hope it arrives on the sooner side.
Merch for this release:
Vinyl LP, Compact Disc (CD)
Originally from Mississippi, Dent May translates his first impressions of the sometimes superficial and always tragically beautiful Los Angeles into Brian Wilson-like pop ballads, updated for 2017. The synth-heavy "Across the Multiverse" is a sweet duet with Greta Kline of Frankie Cosmos that tips its hat to the sweet call-and-response love ballads of the '60s. May's impressions of LA are full of late-night lounges and sun-kissed afternoons filled with beautiful people captured on film, who never seem to have to go to work.
May is a musical polymath and many of the instruments heard on the album were played and produced by the musician himself in his bedroom. May is clear about his fascination with the absurdity and exclusivity of being an outsider at a party in Beverly Hills' famous zipcode on "90210." "This Mississippi boy sure aint used to this view" he croons, before shouting out his humble Jackson, Mississippi zip code: "I come from 39202."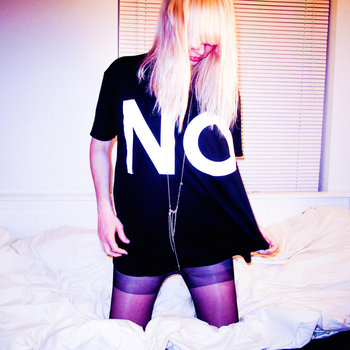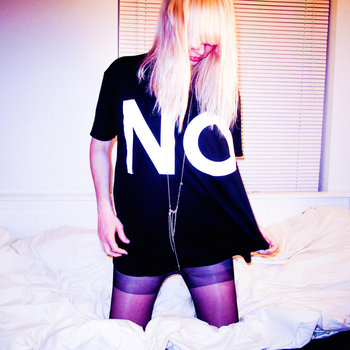 Merch for this release:
Compact Disc (CD), Vinyl LP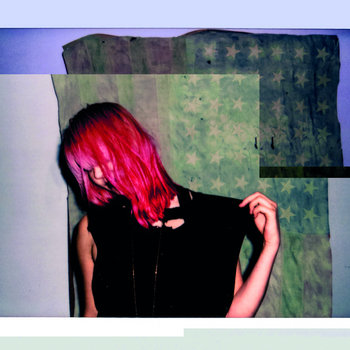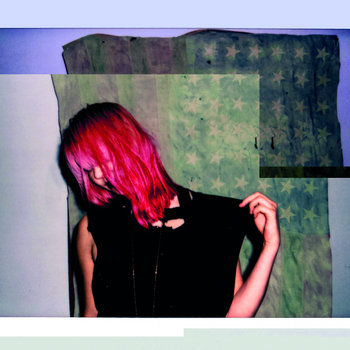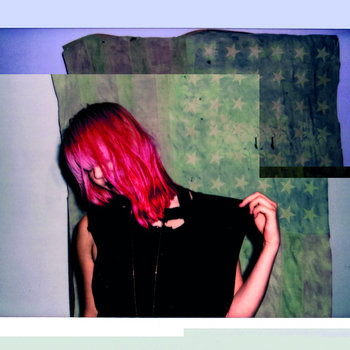 If there is a 21st Century companion piece to EMA's stunning third record, it is arguably Twin Peaks: The Return. Both works are set in fictional worlds that don't feel especially far from our own; both are ruminations on oppression and violence—and, more often than not, that violence is against women. Both stare unflinchingly into the gaping maw of a universe operating without a strong moral center, and both staunchly refuse to give dignity to assurances that "everything is going to be OK in the end." Put simply: Nothing is OK on Exile. The harrowing "Breathalyzer" is a chilling depiction of abuse set against a grinding industrial backdrop. On "Aryan Nation," the closest thing the album has to a single, EMA sneers, "Tell me stories of famous men/ I can't see myself in them." And on the bleak, churning ballad "Blood and Chalk," she sings, "Peel all the skin off me/ now only God can judge me" seconds before a guitar that sounds like a cranial drill bores up the center. The instrumentation on Exile is brilliant throughout, huge strips of serrated sheet-metal sound that clang and crash. You don't listen to Exile, you explore it. Each successive track is one step further into darkness.
Merch for this release:
Vinyl LP, Compact Disc (CD)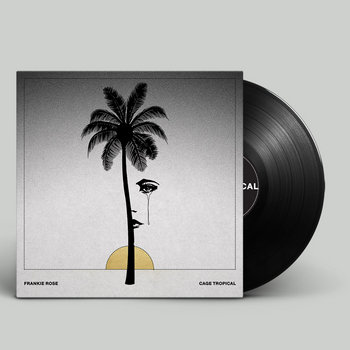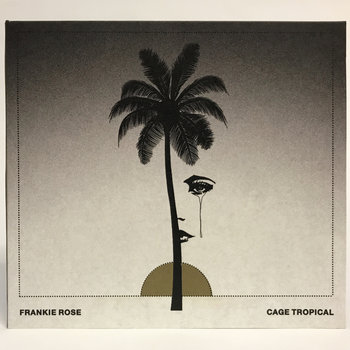 Frankie Rose dances the pain away on the triumphant Cage Tropical, her fourth solo release and first since an ill-fated return to Los Angeles resulted in the indie luminary working as a wedding caterer and wondering what the hell happened to her life. While the sugar-sweet melodies and gorgeous layered vocals of her previous releases remain intact, Rose stretches her musical vocabulary to include luminous, spiraling synths, thumping drums, and dynamic rhythms that belie the painful subject matter. It would be easy for a record so indebted to the coolly mechanical sounds of mid '80s synth pop to come across as icy, yet under Rose's generous touch the synthesized sounds melt into something warm and beautifully human; an appropriate sound for a record that reads as the diary of a lost girl, the story of how Rose came to be disconnected from her true self within the vast grid of Los Angeles ("Days are long when you live without the sun," she sings on "Dyson Sphere") and ultimately found a way to free herself from this Cage Tropical.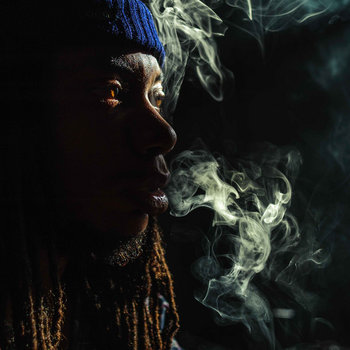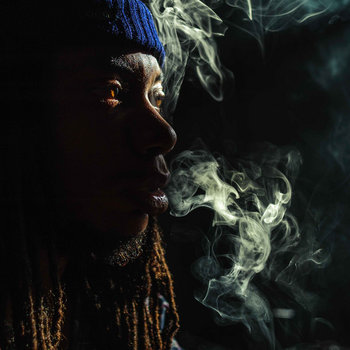 A colossal leap forward from his already-great last record For Mark Your Son, The Boy Who Spoke to the Wind heralds Lando Chill's arrival as an artist with a firm grasp on who he is and what kind of music he should be making. Aided by the ceaselessly-inventive work of producer/multi-instrumentalist Lasso, Chill uses Wind to spin a meticulously-drawn narrative of life as a black man in 2017. "Ain't For Us," with its brain-scrambling production, is a three-and-a-half minute showcase for Chill's gifts as an orator. He switches up his flow and timbre again and again, experimenting with different cadences and syllable combinations, starting off nimble and fleet-footed, then dropping suddenly to a deep, robotic baritone as Lasso's production collapses into empty air behind him. The song's subject matter is similarly wide-ranging, opening with a celestial invocation ("I'm the son of Aphrodite") before turning its concerns to the terrestrial: "The money you've been chasing ain't the reason for us being." The balance between the human and the Divine crops up throughout Wind. On the marvelously doomy "Take it Slow,"  with its 400-ton synthetic bass and gauzy atmospherics, Chill talks to God, but applies the knowledge he receives to his life on earth. Chill turns the title of "People Are Evil" into a deceptively singable hook, and the harrowing "Black Boy Run" is a lacerating look at race relations in the 21st Century, set to a gospel melody. What stuns most about Wind is how meticulously constructed it is. Chill's writing is laser-focused and, instead of being siloed off in its own lane, the hairpin turns in Lasso's production feel like direct reactions to the verses Chill is delivering. Wind is a gauntlet thrown, a visionary record from an artist in every sense of the word.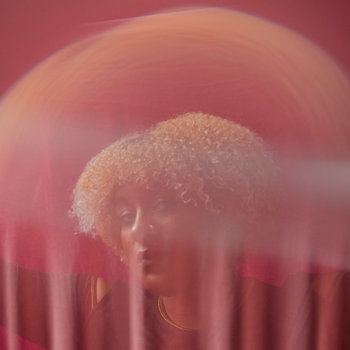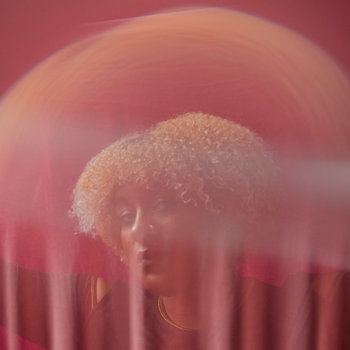 Merch for this release:
Vinyl LP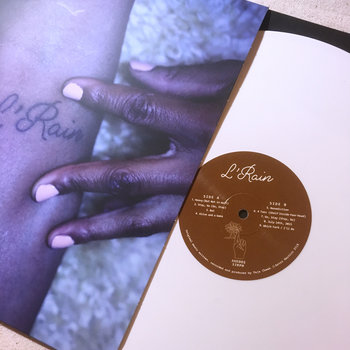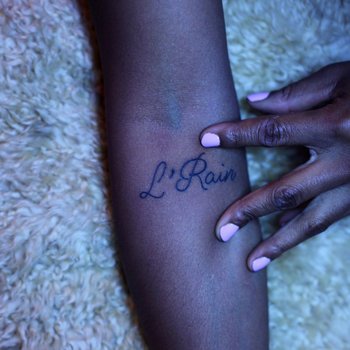 A few months ago, I saw L'Rain perform in Brooklyn's C'Mon Everybody, to a decent crowd that seemed enthralled by what they heard. The spot is known for its dance parties, yet L'Rain's music—which blends folk, soul and shoegaze—needs to be quietly absorbed. Her debut is a meditative gem on which she churns personal pain into a resonant work of art, using tape loops and layered vocals to build a surreal atmosphere. Because the album was recorded to tape, it has an "antique" quality to it and is a slow walk through L'Rain's family history. The results are captivating; L'Rain is one of the most dynamic albums I've heard all year.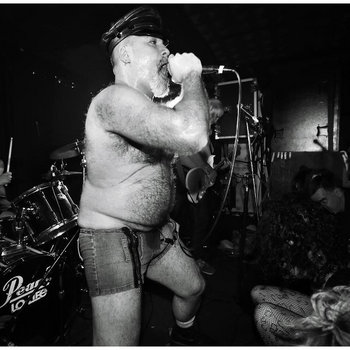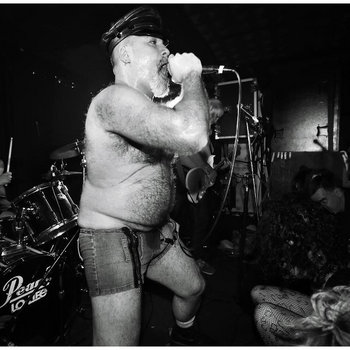 This queer hardcore institution (members of Los Crudos and Flesh World, who also put out a great record this summer) rages forward with songs that speak directly to our community rather than for it or about it. "Wrap Yourselves In Me" is the tale of the baby gay new on the scene who thinks their elders have nothing to offer them (we've all been that baby gay, or at least I was), the incredibly catchy and punchy "They Tell Me" speaks to homonormativity, "Como Vos" focuses on how the community self-polices. "Thick Skin" is an ode to the carapace you have to to develop to protect your humanity from a world that hates you. And while Side A fully rips as expected, Side B—the last three songs—swerves hard into the Wax Trax industrial acid lane, a delightful surprise for unsuspecting punks. One of the year's most simultaneously fun, truthful, and rewarding releases.
Merch for this release:
Compact Disc (CD)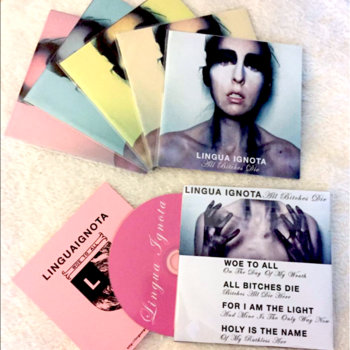 There's no way you can really prepare yourself for Kristin Hayter, A.K.A. Lingua Ignota. All Bitches Die is as confrontational and powerful as its title might suggest. Its 15-minute opening track starts as noise both haunting and brutal, Hayter's screams straight from her bloody guts, but makes a sharp turn into gorgeous goth piano balladry—it loses no intensity, though ("I crush the seven golden stars in my rotten right hand," she sings, her voice luminous, earthy, and perfectly controlled). This is music as difficult reclamation, personal catharsis with none of its ugliness and difficulty hidden; it is striking, unique music that confronts intimate violence in the most visceral way possible. It's rare at this point for a record to move me to tears or to surprise me; All Bitches Die did both on first listen, hitting something raw in me I didn't know was lingering. And on future listens, I still felt every healed-over bruise, felt it resonate with me while I was also able to explore all of its elegant composition and technical details. This is a rare and wonderful record, awe-inspiring and difficult, both harsh and beautiful. We should be honored that Hayter's chosen to share her talent and her pain with us.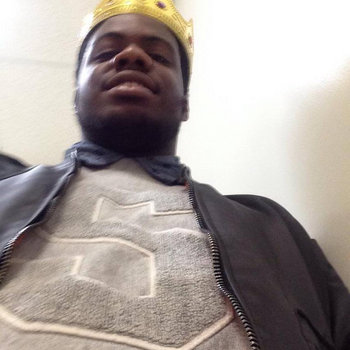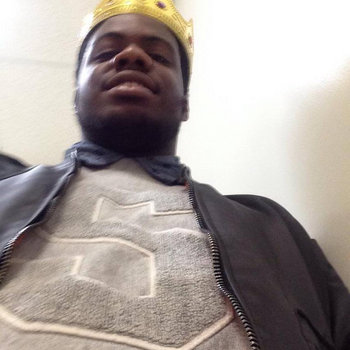 Every time a rapper from New York drops a great album, they're hailed as the latest savior of the city's rap scene. Enter MIKE, a teenager from the Bronx, whose recent album, May God Bless Your Hustle, evokes the quirky eccentricity of MF DOOM. But MIKE's record isn't concerned with salvation; it's a stark chronicle of depression. "Before [the album] dropped, I had, like, zero dollars to my name," MIKE told Bandcamp writer Phillip Mlynar. "I didn't even have a bank account—I was literally out here living and working on music." Since the album release, MIKE has befriended rapper Earl Sweatshirt, and this past September, he released a surprise EP called By The Water. 2017 has become a breakout year for MIKE, far beyond anything he could've imagined.
Merch for this release:
Compact Disc (CD), Vinyl LP
When you think "best music of the summer," Aromanticism might not immediately come to mind. The summer is reserved for massive pop hits and rap anthems, not airy folk with tinges of ambient drone and chamber music. Yet Sumney's album resonates for different reasons: on Aromanticism, Sumney explores what it's like to feel loveless in a world of Instagram "usies" and Web-based dating. "It's admitting that you still desperately crave affection, even if you're not fully capable of returning it," the musician says of his LP. As a result, Aromanticism is bleak and aloof, a dark tale of isolation and loneliness delivered in Sumney's unique voice. On "Doomed," the singer ponders a life alone, wondering what will become of him if his perspective doesn't change: "When I expel from this mortal shell, will I die for living numb?" On the next song, "Indulge Me," he ponders life on the other side: "All my old lovers have found others," he coos softly, "I was lost in the rapture." For an artist so infatuated with despair, Aromanticism is incredibly lucid, reconciling the gloom with brief flashes of hope.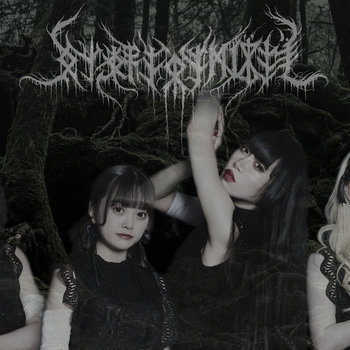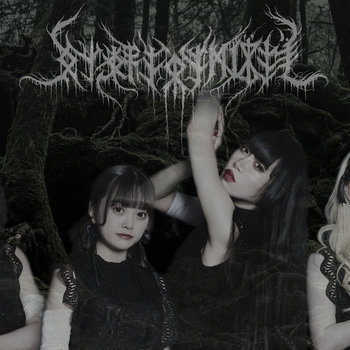 Merch for this release:
Compact Disc (CD)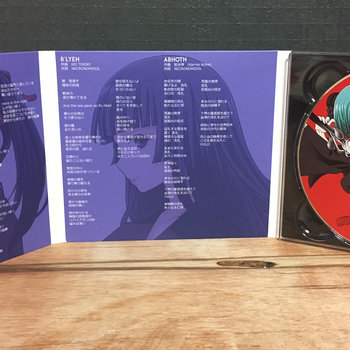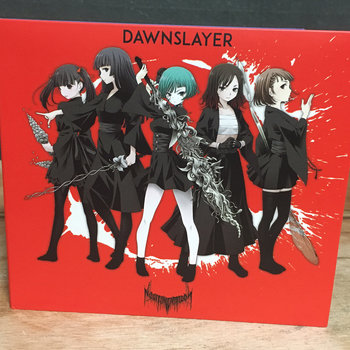 J-pop is crowded with "idol" groups, which consist of young men and women who were selected to perform together because of their appearance, singing chops, and ability to perform choreographed dances. Though usually specializing in upbeat pop groups, Japanese idol companies have recently started moving on to other genres, and are currently flirting with Metal. The result is the H.P. Lovecraft-loving outfit Necronomidol, who deliver a strange brand of power metal that blends furious riffing with the hard drive of techno. All five of the group's female members perform their choreography in Nightmare Before Christmas goth getup, and it's often difficult to distinguish their individual voices within the layered and manipulated harmonies and power chords.
Because of the language barrier, I can't determine how deep their H.P. Lovecraft devotion runs—their name is a reference to The Necronomicon as are many of their songs, like "R'LYEH" and "ABHOTH" (the latter being the closest to true metal the band gets on the album). Yes, there is something inherently weird about five women doing a choreographed modern dance to power metal, but I'm here for it.
Merch for this release:
Compact Disc (CD), Vinyl LP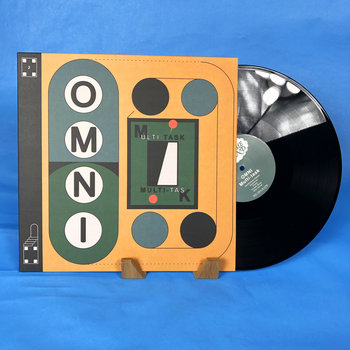 Atlanta trio Omni's first record, Deluxe, arrived last year on the tail-end of a blink-and-you'll-miss-it post-punk revival, but the band's frenetic art rock made an impact (and a spot on our Best Albums of 2016.) Their sophomore record Multi-task is a natural outgrowth of everything that made Deluxe so special—intriguing songs, vintage production, locked-in playing. It also lives up to its name: this collection of skittery post-punk boasts a dizzying array of moving parts that belie the simplicity of the base instrumentation. The relentlessly jittery riffs, booming drums, and jumping time signatures would be enough to induce anxiety, if the band didn't wield such tight control over the music. Omni excels at finding movement in the most basic elements: nothing extra and no overthinking, just great rock music played by people who know how.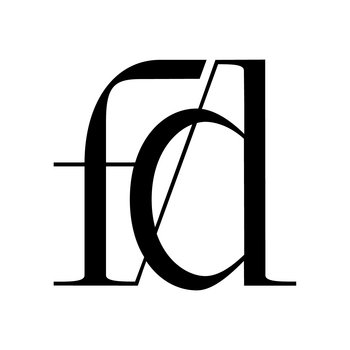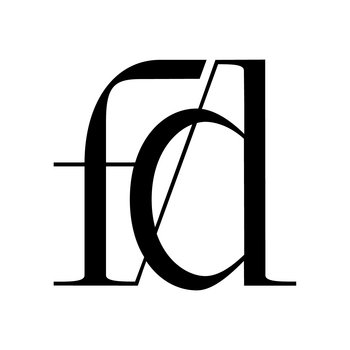 Merch for this release:
Vinyl LP, Compact Disc (CD)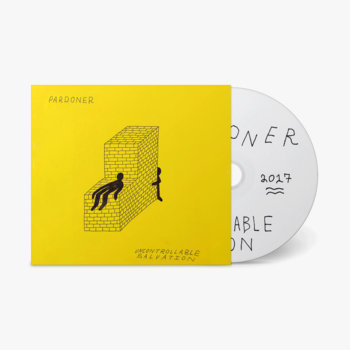 Gimme indie rock! San Francisco quartet Pardoner update '90s alt-rock for the age of irony on debut full-length Uncontrollable Salvation, a non-stop guitar attack with a layer of studied silliness that adds a sardonic twist to a sometimes ultra-serious genre. The influences here are obvious—Dinosaur Jr. and Polvo being the two most prominent—but there's a wryness and a sense of sarcasm that gives the songs a modern feel. There's also a healthy balance between dissonance and melody that propels the music forward. Littered with witty asides and sardonic lyrics set to crunchy, spiraling riffs and plenty of distortion, Uncontrollable Salvation reveals more of its goofball heart with each listen. "I belong in hell / It will be more fun there anyway, probably," exclaims Max Freeland on "Hint." Sign me up.
Merch for this release:
Compact Disc (CD), Vinyl LP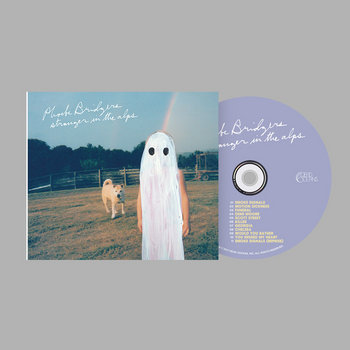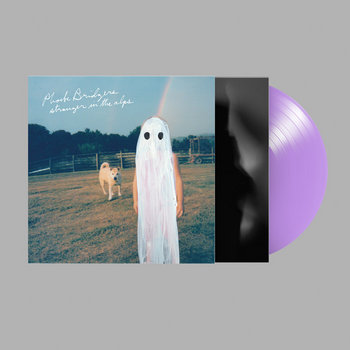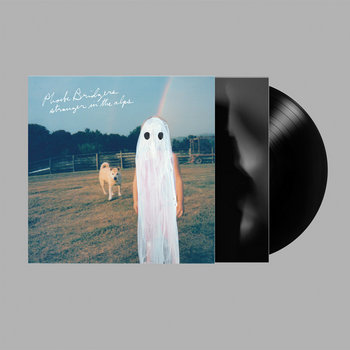 The twang of Phoebe Bridger's voice and (occasionally) her guitar is more Laurel Canyon than Nashville, which makes a whole lot of sense for the Los Angeles singer. Stranger in the Alps is a heart-wrenching record, with songs like "Scott Street" using short rhyming lyrics to communicate pain and distance. At just 22 years old, Bridgers has already proved herself a formidable songwriter, with an ability to pinpoint specific moments that evoke a combination of nostalgia and hope. Bridger's vocals on lead single "Motion Sickness" are a spoonful of sugar in a cup of poison—the light and poppy ballad is a list of emotional cuts inflicted by a former lover that may pop up as an earworm days after you listen to it.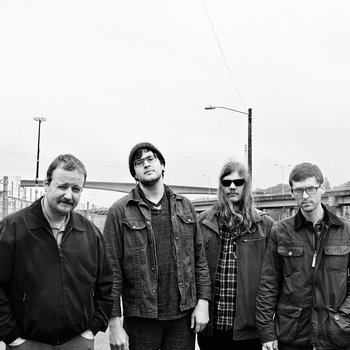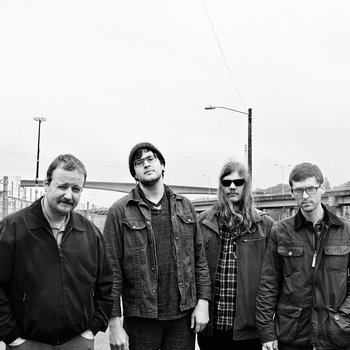 It's been thrilling to watch Protomartyr come into their own. The Detroit group's first two albums were dark, unhinged post-punk of the sort that easily wins my heart, cynical and gnarled. Their third both expanded and refined what they'd been building, cutting and buffing that obsidian arrowhead until it glinted in every light. On Relatives in Descent, they've taken another great leap forward, catching fire in a Promethean sort of way; rather than roiling with constant, claustrophobic tension to the point of near-unbearability the way they did in the past, these songs all crack open in one way or another (see the incredible "My Children," which starts as needling, abstract meditation and builds to a dynamic break where Greg Ahee's guitar lead spins it out into a much fuller composition; it's like halving a geode). Singer Joe Casey's lyrical material here is both less bluntly direct than on past efforts and more compassionate; though he's still not afraid to indict and (self-)critique ("Male Plague"), he's also searching through the rubble of the world's violence for the kind of personal connection that can be a salve in paranoid times, finding not just unending harshness but fleeting, meaningful tenderness and vulnerability. Truly one of America's finest rock bands at this moment.
Rainer Maria
S/T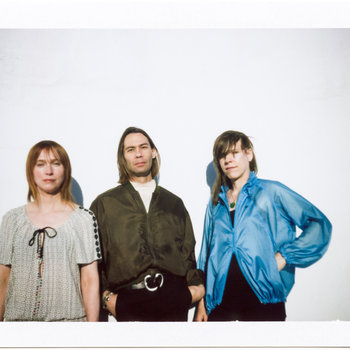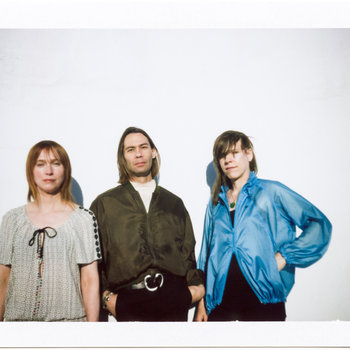 Merch for this release:
Vinyl LP, Compact Disc (CD)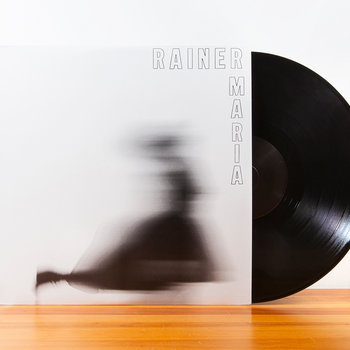 Before it's even three minutes deep, Rainer Maria's S/T joins the pantheon of albums like Mission of Burma's ONoffON, Wire's Read & Burn, and A Tribe Called Quest's We Got It From Here, records that make a case for a long-dormant artist's reactivation by proving they have no interest in revisiting the past. The songs on S/T are big and thundering, full of clawing guitars and drums that sound like medicine balls hitting pavement. Caithlin De Marrais's voice has gained a new urgency and tenacity in the decade since their last record; on "Suicides and Lazy Eyes," she scales up the jagged edges of Kaia Fischer's guitar, and makes the song's jubilant chorus of "You stay sweet for me!" sound like a rallying cry. That song lurches directly into "Lower Worlds," where De Marrais and Fischer unite for a cluster of emergency-siren verses before punching their way into a larynx-shredding refrain. That toothiness is perhaps S/T's greatest surprise: Rainer Maria's songs have always been powered by a sense of urgency, but here it's coupled with big, muscular riffs and bruising choruses. "Communicator" is lean and punky, a straight shot of rock adrenaline. On S/T, Rainer Maria best the ferocity of bands that have been around half their age, and have enough invention and imagination to put their immediate peers to shame.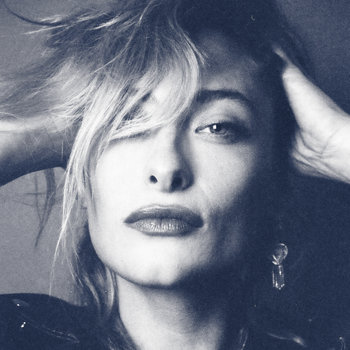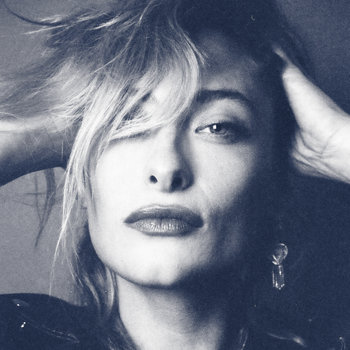 In the alternative Bandcamp universe that is my musical brain, "Hints & Implications" has dominated the top 40 chart all summer, and it's just one of the five bangers on Samantha Urbani's first solo record. It's Madonna-like in the way its tick-tock drum machine slowly builds, with layers of metal-like guitars, before the songs burst into the chorus. Urbani told Bandcamp Daily that she went into the studio determined to mine the techniques that made the pop hits of the early aughts (the likes of Britney Spears and Christina Aguilera) so powerful.
The production on "Go Deeper" is over the top—extreme layered vocals, tempo changes and an out-of-fashion rain-stick beat—but somehow it works. Policies of Power is a power pop record with Urbani's flare for drama front and center (the closer "Time Time Time" opens with church bells and saxophone).
Merch for this release:
Cassette, Vinyl LP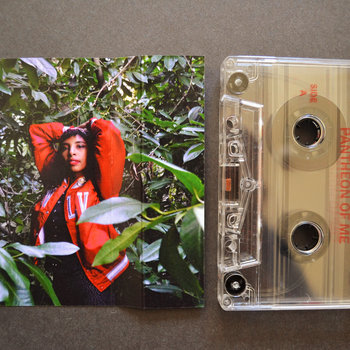 Oakland's Tia Cabral, A.K.A. Spellling, has carved out a pop space all her own, and Pantheon of Me is truly stunning. It's an inventive record, full of space, subtlety, texture and detail. Cabral's looped guitar delicately spirals through each composition, and her voice (also often looped and layered) is intimate and possessed of both clarity and soul, though she barely even utilizes its potential dynamics. Some tracks are more on the experimental side of things ("Choke Cherry Horse," "Nine of Nights"), and some bend more forcefully toward R&B ("They Start the Dance") or darkwave ("Place Without a Form"), but despite the varied palette of styles none sound out of place. There's a clear emotional throughline, too: uncertainty, seeking, reaching out with one hand before you in the dark. This one zoomed straight to the top of my personal best of the year immediately and hasn't budged; Cabral has it, from her careful sense of composition to her charismatic presence to her ability to communicate with her music straight through to the listener's heart.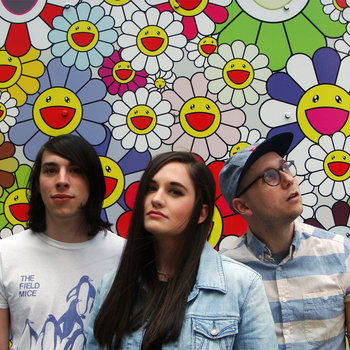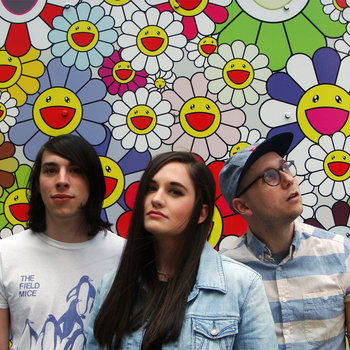 Merch for this release:
Vinyl LP, Compact Disc (CD)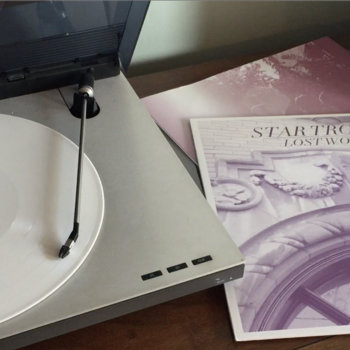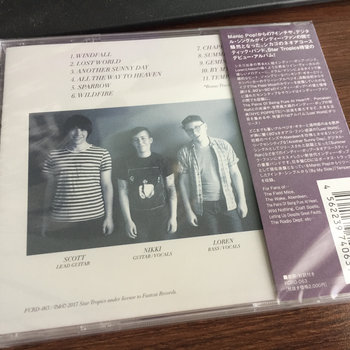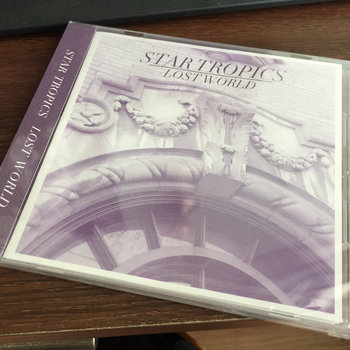 You spend the entire length of the jangly album opener "Windfall" expecting the voice of Morrissey or Dean Wareham to come in, but it never does. Star Tropics are making some of the finest indie pop around—but instead of going minimalist and retreating into bedroom recording studios, as many of their peers are doing—they go full-on Cure: calculated but sweet guitar parts, dramatic drums and tender noise. And instead of the usually wavering male vocals typical of indie pop, we've got this steady rock of a female voice from lead vocalist Nikki. In 2018 you might call this dreampop (and songs like "Wildfire" do feel modern), but to these indie pop-loving ears, "Lost World" would sound very much at home on Sarah Records.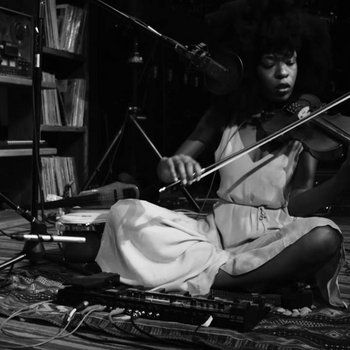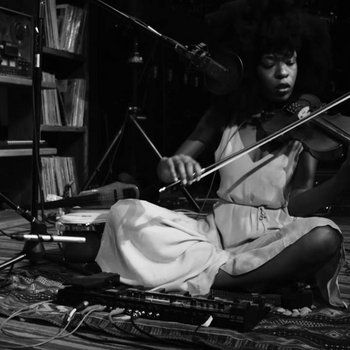 Merch for this release:
Vinyl LP
The genesis of Sudan Archives can be traced to "Queen Kunta," her 2016 remake of Kendrick Lamar's To Pimp A Butterfly track, "King Kunta." Where Lamar's original took call-and-response cues from soul music icon James Brown, Sudan's version is totally different, blending violins, layered vocal loops, and West African drums into a sonic puree. Sudan's debut EP furthers that concept, mixing elements of classical music, Sudanese folk and electronic dance, landing on something that feels accessible yet tough to grasp. There's a strong communal aspect to these songs, a notion of togetherness you hear in tracks "Paid," "Come Meh Way" and "Time," which impart bright shades of uptempo rhythm. This doesn't scan as one thing in particular, yet given Sudan's introduction last year, it's right where she wants it to be.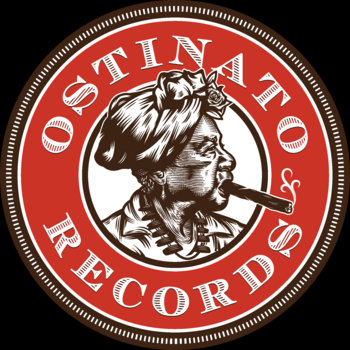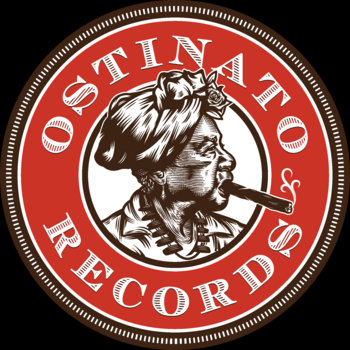 Merch for this release:
Compact Disc (CD), 2 x Vinyl LP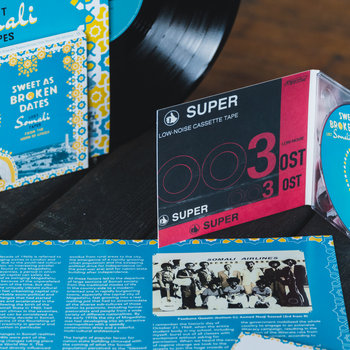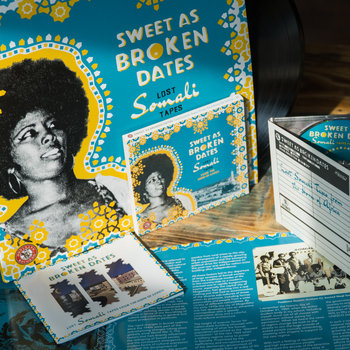 It is painful to think that the 15 songs on Sweet as Broken Dates were almost lost to history. The recordings, all made during the 1970s, when Somalia was on an artistic and economic upswing, were nearly destroyed in an air raid by the country's authoritarian government. They were saved when quick-thinking employees of Somali radio stations scattered them throughout neighboring countries to protect them from total destruction. Hearing them now, 40 years later, is a window into a world where, as BBC Radio put it, "Men sported afros and flared trousers, while women dressed in their colourful baatis and diracs." As you might guess, the music is vibrant and built for dancing: An untitled track by Ali Nuur sports a bounding organ line and bundles of tight funk guitar; "Na Daadhi," by 4 Mars, pits jubilant group singing against a wailing saxophone and strutting bassline. Part of the joy of Dates is hearing the way the wandering, snakelike vocal melodies play off of the instruments' deep grooves. "Qays iyo Layla" by Sharero Band has the popping two-step of ska, but the vocals, courtesy of Faadumo Qaasim, obey their own meter, spiraling dizzily above the band. You can hear a million different touchstones in the music—the pop and jump of Afrobeat, the hypnotic melodies of Luk Thung—but its the synthesis of all of them that makes Dates such a thrill. In retrospect, it makes sense that the songs here were miraculously rescued from total destruction—music this joyous and indomitable cannot be buried that easily.
Portland post-punk stalwarts the Woolen Men's latest, Lucky Box, arrives like an end-of-summer gift by and for true music lovers everywhere, especially those with well-worn copies of Crazy Rhythms in their record box. Their first since the release of 2015's criminally overlooked Temporary Monument, a downbeat ode to the band's rapidly gentrifying home city of Portland, Oregon, the Woolen Men take a more hopeful stance on Lucky Box for a record that plays as a testament to power of music to enrich, change, and shape a life. A co-release from local Portland label See My Friends and the band's own in-house label Dog's Table, Lucky Box isn't new material–it collects together previously recorded originals and a few excellent covers (even the most die-hard Fall fan might stumble at first on the band's interesting and rather straight-forward take on "Psycho Mafia")—but it plays as a cohesive whole due to the band's remarkable chemistry. The overall impression is one of a great band doing what they exactly what they want without any need for outside approval, but I'll give it to them anyway: Lucky Box is pure punk for pure hearts. Lucky us.