BEST OF 2016
The Best Albums of 2016 So Far
By Bandcamp Daily Staff · June 13, 2016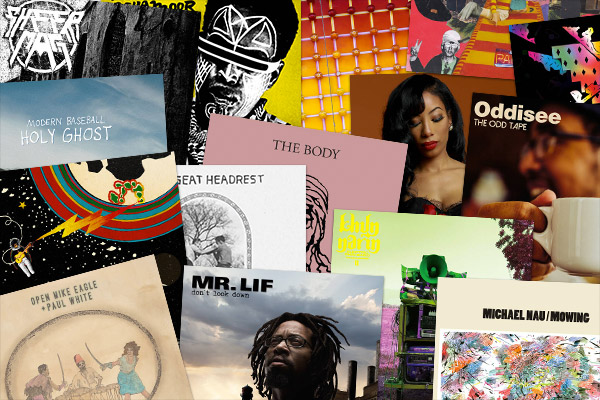 A one-stop guide for catching up on the best releases of 2016 to date.
Every year brings with it more music than any one person can possibly consume. Even if you stopped sleeping and eating and did nothing but listen to music all day, every day, you'd only be able to get through roughly 13,000 albums in a year. Given that, we've decided to make your search for your next favorite record a little easier. These are the records released so far this year that we just can't stop playing.
Lushlife, Ritualize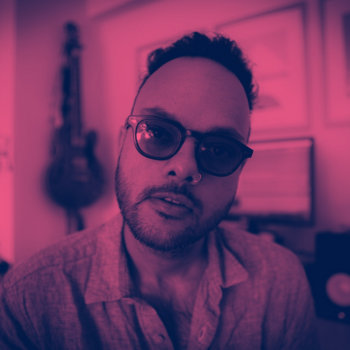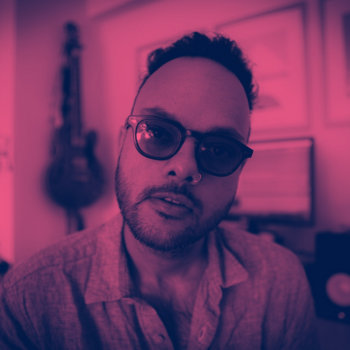 Merch for this release:
Compact Disc (CD)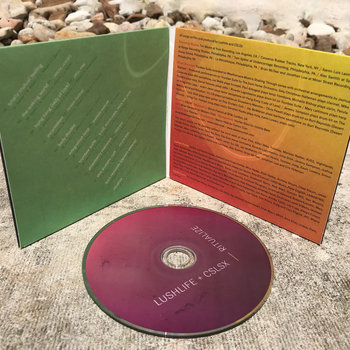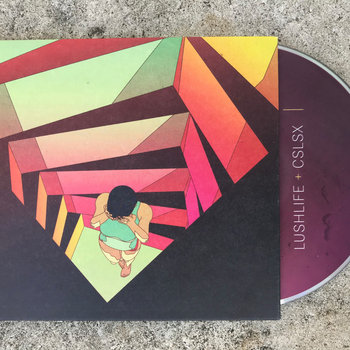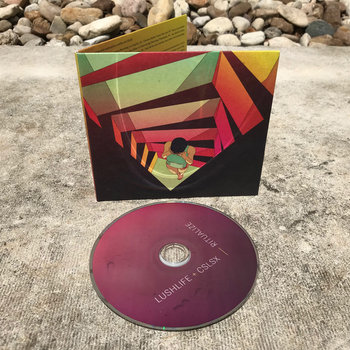 photo by Ebru Yildiz
Philadelphia favorite Lushlife teamed up with producer CSLSX to make a rap album doesn't feel very much like a rap album. With guest singers like Ariel Pink and Marissa Nadler, and guest rappers like Killer Mike and Deniro Farrar, the album is stylistically varied, but it's all held together by Raj Haldar's whip-smart rhymes. Landscapes of sound that wouldn't be out of place on a movie soundtrack provide the backdrop for lyrics like, "Undress your girl Isabella Rossalini/ I'm living well, Richard Hell/ This is rap, black Bossalini." The album is cinematic in scope, moving from bombastic opener "Totally Mutual Feeling" to the brief instrumental reprieve of "Undress Me in the Temple" to the nostalgic closer, "Ritualize." — Ally-Jane Grossan
Ivy Sole, Eden
This young MC and producer's talent is in full bloom on her very first release, a declarative announcement of her presence in the world as a true contender. Eden is a summer-fresh album of head-nodding beats and taut lyricism that sounds as good blasting from a boombox at a backyard potluck as it does in your headphones when you're stretched out in the park alone. — Jes Skolnik
Nap Eyes, Thought Rock Fish Scale
Merch for this release:
Vinyl LP, Compact Disc (CD)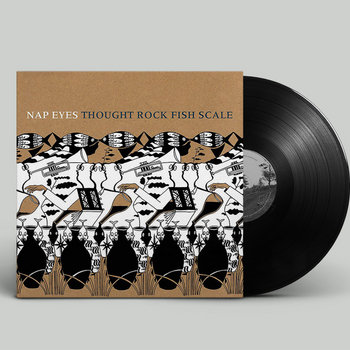 With a voice that recalls Lou Reed in his quieter moments, Nigel Chapman sings introspective songs with a calmness that belies the anxieties lurking beneath. Thought Rock Fish Scale was tracked live to tape in only four days, but despite the speed of the recording, the band plays with a tightness and restraint that transcends their "slacker rock" sound. They provide an entrancing backdrop to Chapman's deeply-personal lyrics, which are shot through with surrealism and quasi-mystical metaphor. But even though much of the album is spent looking inward, Nap Eyes have crafted one of the warmest and most inviting rock records of the year.  — Bryan McKay
Imarhan, Imarhan
Merch for this release:
Compact Disc (CD), Vinyl LP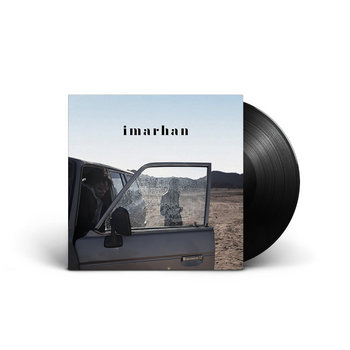 On the self-titled debut from Southern Algerian band Imarhan, kinetic beats, earthy tones, and funk textures are woven together to form a confident, complex whole. Standout tracks "Assossamagh" and "Tahabort" kick up dust and bust genres, pairing traditional Tuareg rhythms with dry guitar riffs and modern pop melodies that reflect the group's cultural and generational background. The record is raucous and rapturous from start to finish, challenging any preconceptions Western listeners may have about the sound of Tuareg music. — Keisha Armand
Luxury Elite, Noir
Luxury Elite's evocative, sample-based work has established her as one of the pre-eminent artists in vaporwave. Her latest album distills the sound of '80s pop music, TV commercials, and other ephemera, into brief compositions rich with glossy digital synths, crisp drum machines, and soaring sax solos. Noir is the perfect soundtrack for late-night drives, but it also rewards closer listening, each track revealing new moods and textures. — Bryan McKay
Alexandria, Promise
Alexandria, a member of Atlanta-based collective Awful Records, has been collaborating with producer Ethereal since her 2014 debut Rebirth. The development of their chemistry together has resulted in their most cohesive statement to date. The sensual, detailed production serves to complement, rather than overshadow, Alexandria's silken vocals and intimate lyrics. While the often-misapplied genre tag "alternative R&B" can sometimes mean more atmosphere than music, Promise puts an emphasis on songwriting over sound design. The result is a focused record of gorgeous, personal pop songs. — Bryan McKay
Oranssi Pazuzu, Värähtelijä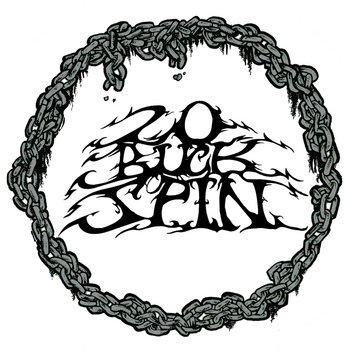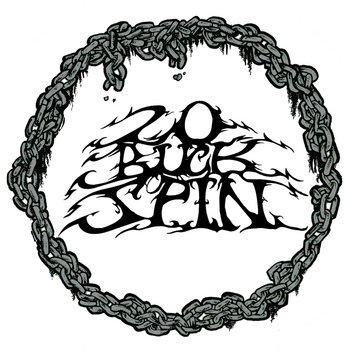 One of the more experimental, groovy records released this year, Oranssi Pazuzu push the idea of "metal" well beyond traditional definitions. The Finnish outfit has composed a work that is both psychedelically haunting and deeply reassuring, improbably blending jazz with doom and metal. Värähtelijä proves that Oranssi Pazuzu cannot be contained by labels or genres — they have far too much vision and talent. Full of moody, undulating music, Värähtelijä may very well prove to be the year's most transcendent work. — Zachary Goldsmith
Daniel Freedman, Imagine That
Even if he chose to make his stand solely on the way he's able to merge multiple polyrhythmic streams into a single sound, drummer Daniel Freedman would be making an awfully strong statement. But that he utilizes concise, catchy melodies to transform that rhythmic flow into a series of dancing, lighthearted songs is why his new release, Imagine That,  is one of the very best things to hit jazz in 2016. It doesn't hurt that he's joined by an all-star cast, consisting of bassist Omer Avital, keyboardist Jason Lindner, guitarist Lionel Loueke, percussionist Gilmar Gomes, and guest vocalist Angélique Kidjo, who sits in for a tune. Smart music that's looking to spur feet to action. — Dave Sumner
White Lung, Paradise
Merch for this release:
Cassette, Vinyl LP, Compact Disc (CD)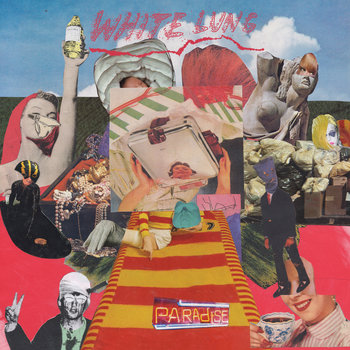 photo by Rick Rodney
Despite the fact that she released one of her own, the best Lita Ford comeback record of 2016 was written by White Lung. It has all of the essential elements: the fleet-fingered riffing, the high-gloss production, the choruses that gleam like chrome in the summer sun. Want proof? Check "Below," where a staccato guitar phrase hands off to crowd-riling drums and frontwoman Mish Barber Way launches Rocketeer-like into the chorus. Or "Kiss Me When I Bleed," where chugging, low-slung chords punch and pummel as Way sneers "Love is a beast." Lyrically, the songs are written from the perspective of derelicts and serial killers, but Way never treats them as mere narrative devices. Instead, she attempts to empathize with them, trying to understand how their lives led them to such dark circumstances. The album's title may be ironic—there's more hell than heaven on Paradise. But throughout, White Lung unearth the raw, aching humanity that exists beneath the songs' shadowy surfaces. — J. Edward Keyes
Car Seat Headrest, Teens of Denial
Merch for this release:
2 x Vinyl LP, Compact Disc (CD)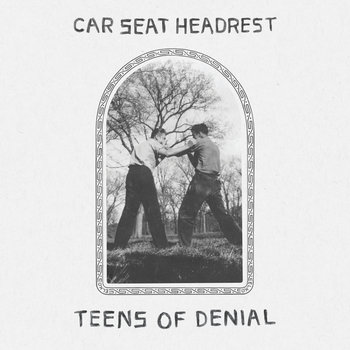 In a widely-reported record-label miscommunication, the failure to properly clear a Ric Ocasek melody resulted in 150,000 copies of Teens of Denial being re-routed from the record store to the garbage dump. As if Will Toledo doesn't have enough to worry about; for most of Denial, he clumsily navigates the jagged terrain of his own head, to varying degrees of success. He does acid and mushrooms in "Destroyed by Hippie Powers" and ends up feeling "like a walking piece of shit." He repeatedly imagines his own figurative and literal death. There's a brief respite where he admires a Van Gogh painting, before adding that he found it on "the Wikipedia page for clinical depression." All of this might make Denial sound like a downer, but in reality it's anything but: Toledo's songs are sharp and complex, self-loathing without being self-pitying. At a time when his career is on a rapid ascent, Toledo remains content to let the bad times roll. — J. Edward Keyes
Brandee Younger, Wax and Wane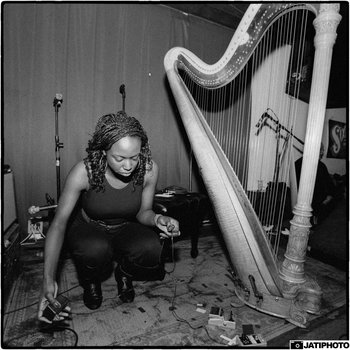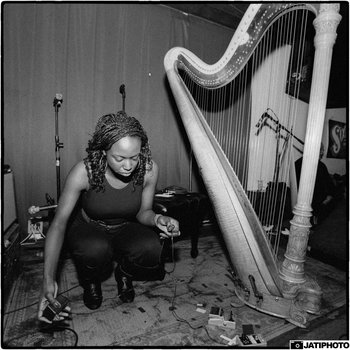 Merch for this release:
Compact Disc (CD), T-Shirt/Apparel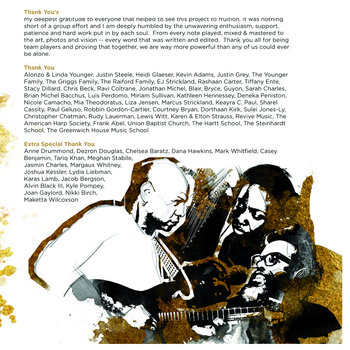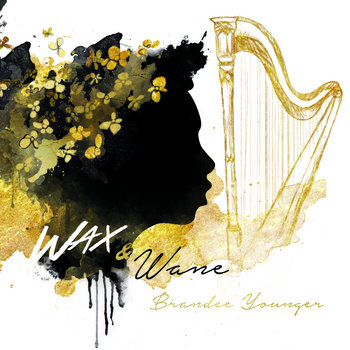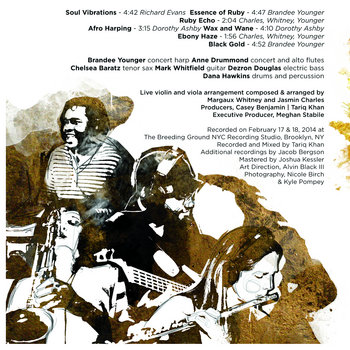 When you've chosen an unconventional instrument to make your own, it's not going to be easy to find peers on the bandstand. That vacuum often leads a musician to a look back at their predecessors and mimic what's come before. Which is why it's so encouraging to see harpist Brandee Younger shake off the gravitational pull of the past and carve out a niche for her own sound on jazz harp. And, no, she doesn't ignore the lineage of her instrument: Harpist Dorothy Ashby's '60s transition from swing to soul jazz is present, as is Alice Coltrane's '70s shift from avant-garde to spiritual jazz. But on Wax & Wane, Younger runs those influences through the lens of modern groove and present-day melodies. It's why her singular sound is so very today, even as the echoes of her jazz harpist forebears reverberate through each tune. — Dave Sumner
Qlowski, EP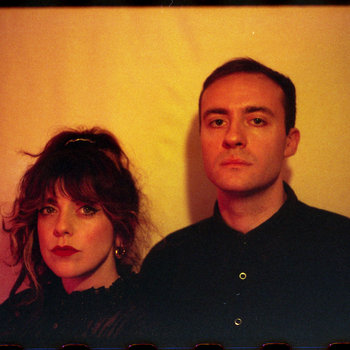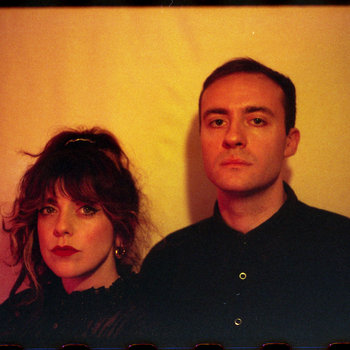 Merch for this release:
Cassette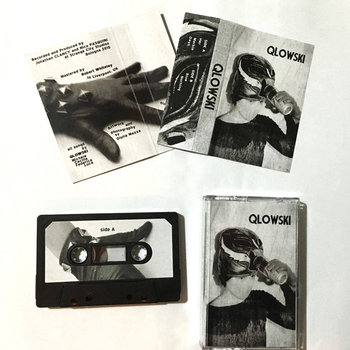 Shifty rhythms, circuitous bass-and-guitar interplay, feedback bridges that disappear beneath the musicians' feet—these young Italian post-punkers deftly call to mind an assortment of beloved influences (New Zealand destructo-pop, early Killing Joke), without feeling buried by their legacies. The quartet are smart and sharp songwriters who constantly teeter on the edge between light and dark, twee and death-rock. Their unrest is our pleasure. — Jes Skolnik
Khun Narin, II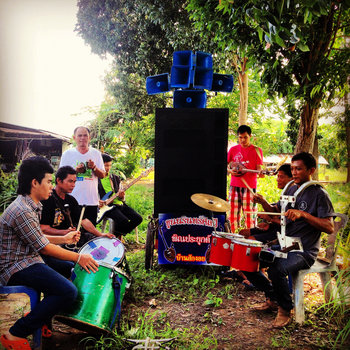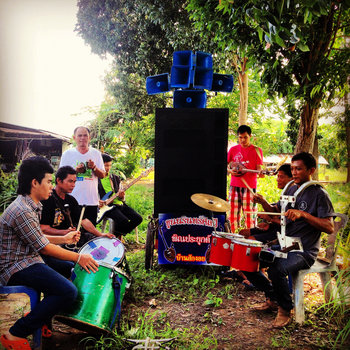 Merch for this release:
Vinyl LP, Compact Disc (CD), Cassette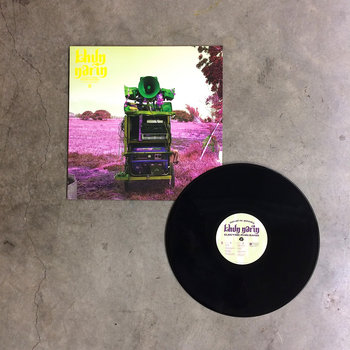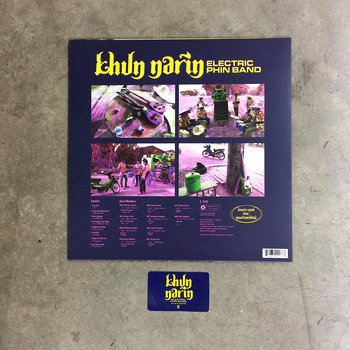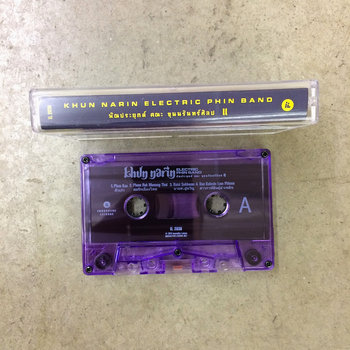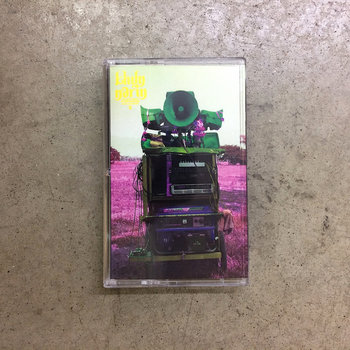 The first record from Khun Narin could get by on backstory alone: the discovery of a YouTube video that revealed a group of Thai villagers making tripped-out psychedelic music on homemade instruments underneath a tree, in a village miles and miles outside of Bangkok. But the group's second effort reveals there's more to Khun Narin than the initial uncomfortable cultural rubbernecking may have implied. On II, the songs are looser and more lyrical—sadder, even—all of them dependent on the same gently-winding electric leads that powered the first record, but grounded in a surer sense of melody. "Phom Rak Mueng Thai" is practically call-and-response gospel, a fuzzed-out lead trading verses with a cleaner counterpart, both circling the same steady groove. "Long Wat" is sweaty and worked up, needlepoint guitars diving and looping, and album-closer "Sao Ubon Ro Rak" is almost prayerlike, a gentle, rippling melody providing a peaceful benediction. It's a moving conclusion to an album of startling beauty. — J. Edward Keyes
Open Mike Eagle, Hella Personal Film Festival
Using repurposed '70s soul, Los Angeles rapper Mike Eagle riffs on the mundane, employing a conversational flow to observe divergent aspects of everyday life. "Check to Check" examines our addiction to smartphones. "Smiling" dissects the struggles of being a black man. Paul White's soundtrack is equally emotive, giving Eagle a rich canvas on which he can unpack his paranoia. He feels better now—until the next record, of course.  — Marcus J. Moore
Chthe'ilist, Le Dernier Crépuscule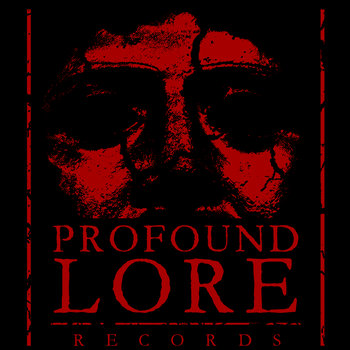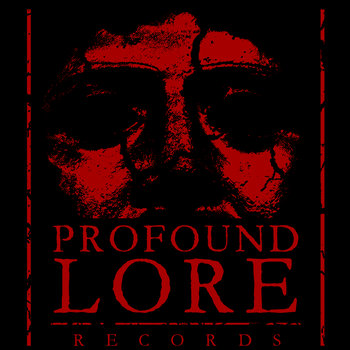 Merch for this release:
Compact Disc (CD)
In some circles, including the 2016 LP from Chthe'ilist on a list like this could be seen as a bit of a cheat. Half of the record reworks three tracks from their acclaimed EP Amechth'ntaas'm'rriachth, augmenting it with three new tracks. Yet, thanks to improved production and a series of compositional tweaks, all six songs (as well as the instrumental intro) feel fresh and surprising—a new spin on the ancient art of Finnish death metal. The songs are full of murky guitars, slapped bass and croaked vocals, and Le Dernier Crépuscule stands tall in a year thick with tremendous death metal releases. — Zachary Goldsmith
Various Artists, Space Echo: The Mystery Behind the Cosmic Sound of Cabo Verde Finally Revealed!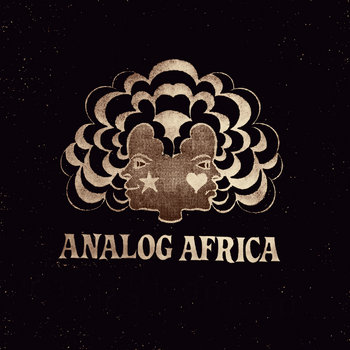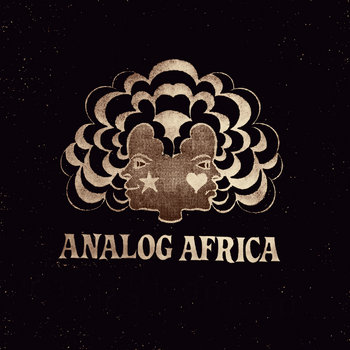 It wasn't until I read the BBC coverage of this album that I realized the incredible story behind it was true: In 1968, a cargo ship filled with electronic instruments (like keyboards and Moog synthesizers) traveling from Baltimore to Rio de Janeiro mysteriously disappeared. Months later, it reappeared on Cape Verde, an island off the west coast of Africa. The strange instruments were distributed to schoolchildren and members of the community, and the result was the proliferation of electronic sounds into the musical tradition of the island, which eventually led to a booming groove scene. The 15 tracks on this album are a brilliantly bizarre amalgamation of whiny synths, traditional instruments and Salsa-like rhythms. The stunning double gatefold vinyl is quite a thing to behold, boasting a thick booklet with artist interviews and photos. — Ally-Jane Grossan
Kaitlyn Aurelia Smith, EARS
Merch for this release:
Vinyl LP
Composer and producer Kaitlyn Aurelia Smith weaves Buchla analog synthesizers with woodwinds and vocals to craft dense, vivid compositions that blur the lines between organic and synthesized sound. Evoking classical minimalism, the free jazz of Sun Ra, bird calls, and various strains of New Age psychedelia, EARS recombines these familiar influences in new and exciting ways. The result is strange and alien music that still feels wholly accessible. Even at its most radical, these compositions feel like a welcoming, jubilant celebration of the possibilities of experimental music. — Bryan McKay
Marissa Nadler, Strangers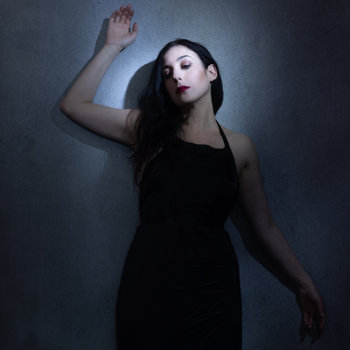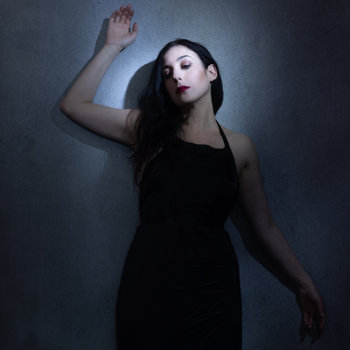 Merch for this release:
Vinyl LP, Compact Disc (CD)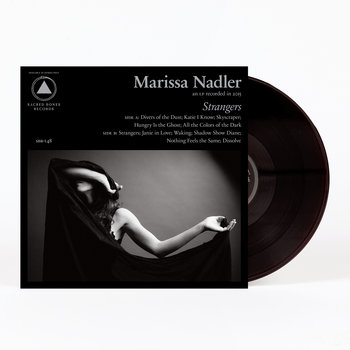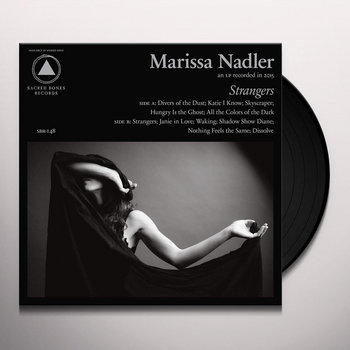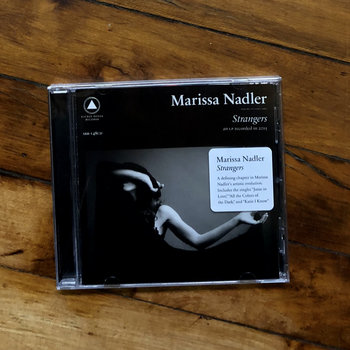 photo by Ebru Yildiz
Despite the pastoral nature of much of her work, Marissa Nadler doesn't like the term "folk." Maybe that's why she eschews the genre entirely on Strangers, her seventh full-length. Co-produced by Randall Dunn—who helped shape Nadler's exquisite July—this record feels bigger, steeped in a heavy rock sound that keeps the musician's voice at the forefront. Nadler, as graceful as ever, offers another glimpse of her supernatural spirit. — Marcus J. Moore
Aruan Ortiz Trio, Hidden Voices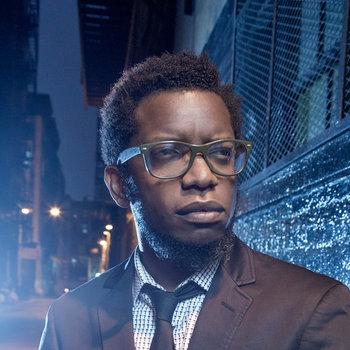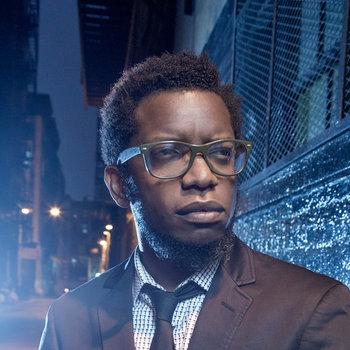 It's not just the array of dizzying melodic and rhythmic motion that marks the success of Hidden Voices. It's also the way in which Aruan Ortiz's trio is able to make sense of it on the fly. The ongoing shift between unnerving unpredictability and ringing clarity creates an undercurrent of raw tension and an abounding sense of pure fun. It's a Rorschach test disguised as a piano trio jazz album. Bassist Eric Revis and drummer Gerald Cleaver are used to working with puzzles, and while it'd be a near impossible task to draw out the direction any one musician takes on this recording, they navigate each tune with an uncanny unity and arrive at the same place. Getting there is half the fun; reveling in the destination is the reward. — Dave Sumner
Inverloch, Distance | Collapsed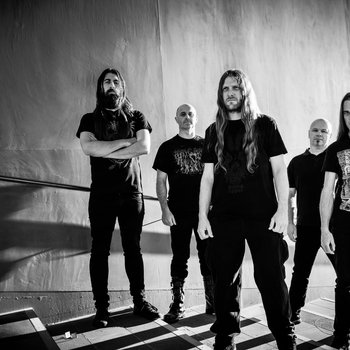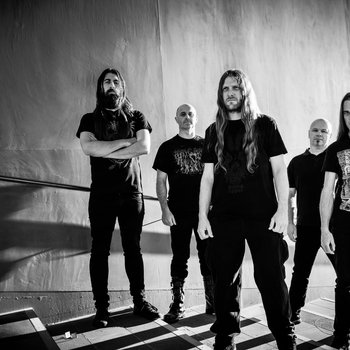 Merch for this release:
Compact Disc (CD), T-Shirt/Apparel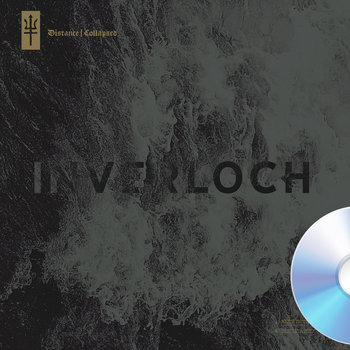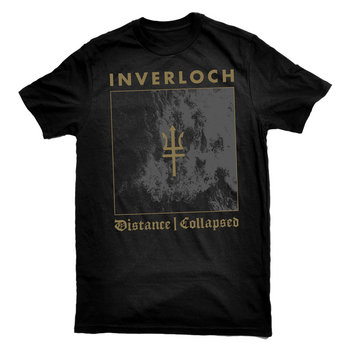 Funeral doom has long been building off the foundation laid by dISEMBOWELMENT in the early '90s, so it's all the more welcome that two members of dISEMBOWELMENT—Matt Skarajew and Paul Mazziotta—formed Inverloch to expand on that vision. With Skarajew on guitar, taking updates from Evoken, Inverloch create a masterpiece of cavernous, raw emotion, full of off-kilter time signatures and forlorn beauty. It took years, but Inverloch has reintroduced rawness and upbeat rhythms to funeral doom. The result is a jaw-dropping work of art. — Zachary Goldsmith
Idris Ackamoor, We Be All Africans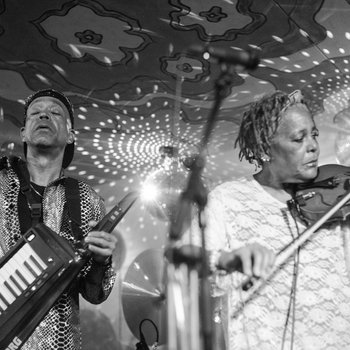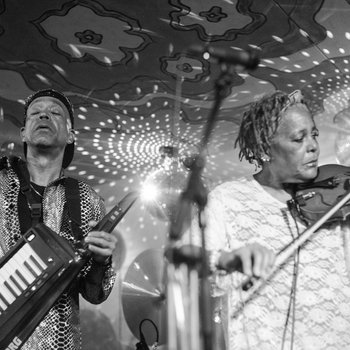 Merch for this release:
Compact Disc (CD), Vinyl LP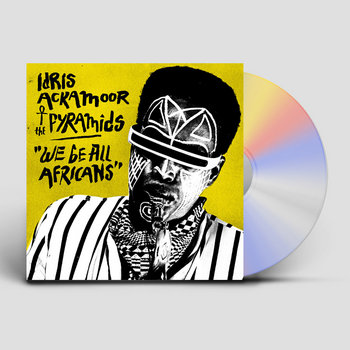 Idris Ackamoor is a true jazz maverick; the wild spiritual music he crafted in the early '70s, having traversed Africa on a cultural odyssey with his band The Pyramids, has made him a cult figure among musicians and collectors. Collaborating with producer/drummer Max Weissenfeldt gives We All Be Africans a thick, heavyweight thump and a funky persuasion, but Ackamoor and crew still find time and space to explore and revel in a free and creative style that's all their own. — Andrew Jervis
The Body, No One Deserves Happiness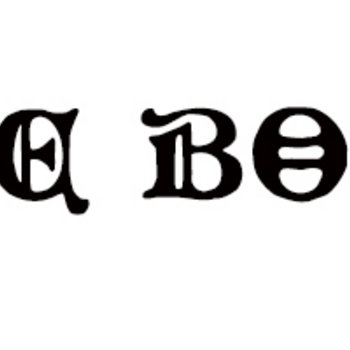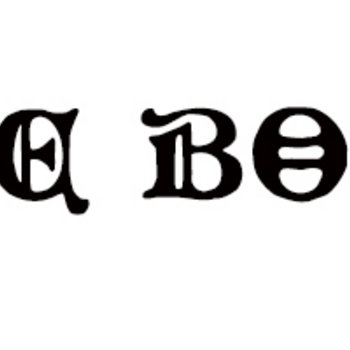 Merch for this release:
Vinyl LP, Compact Disc (CD)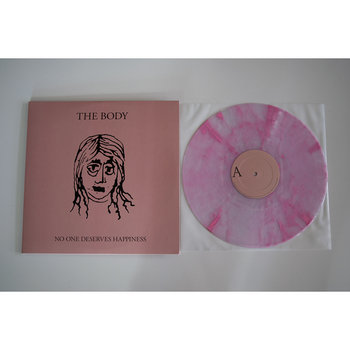 It is nearly impossible to nail down exactly what the term "pop music" means, but a general cultural understanding is that it's shorthand for "popular" — "liked or enjoyed by many people." Typically, this involves a familiar sense of melody and deep hooks, with the intent of creating something that will burrow into a listener's head. The mission statement behind the latest record by eclectic doom mongrels The Body was to create, "the grossest pop album of all time," a goal the duo very well may have achieved. All of the necessary components are present, albeit bastardized and deformed. Although still laden with Chip King's cataclysmic riffs and tortured wails and Lee Buford's heavy, mechanical drumming, the album also sports curiously danceable bass lines as well as damn near combustible 808 thuds and handclaps. From frequent collaborator Chrissy Wolpert's pensive chant of, "Go it alone" in opening track "Wanderings" to her solemn declaration, "I will find you," in closer "The Mythic Arc," the album remains deeply reflective, painfully relatable, and altogether catchy.  This could be the definitive "pop" soundtrack for humanity's impending self-destruction. — Michael Berdan
Oddisee, The Odd Tape
Merch for this release:
Vinyl LP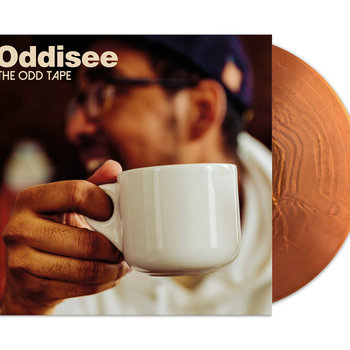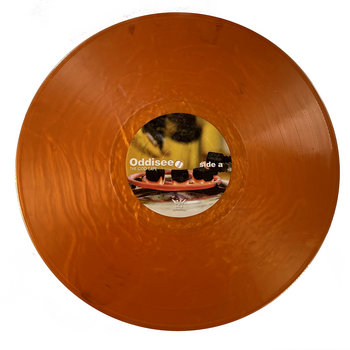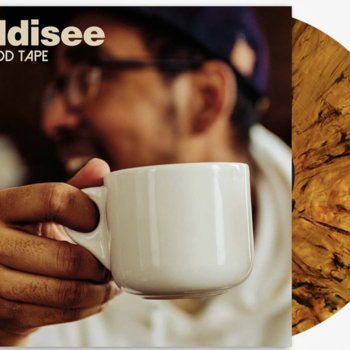 Over the past 14 years, Oddisee has navigated music by pushing himself in new sonic directions. With The Odd Tape, the composer brews a rich jazz/hip-hop blend that has the same emotive feel as Odd's previous work. If The Good Fight found him at his most content, The Odd Tape conveys the same sentiment without any words at all. — Marcus J. Moore
Sheer Mag, III
Starting with the first frenzied riffs of "What You Want," Sheer Mag swaggers with the confidence of classic rock legends and the attitude of scrappy punk up-and-comers. From there, the Philadelphia group roars through tracks that tackle lost love, gentrification and corruption. There's an intense sincerity to lead singer Tina Halladay's vocals, capable of conveying both anger and soul. To Sheer Mag, all of these issues are deeply personal—and they're going to make sure you get the message. — Lucas Peterson
Black Milk & Nat Turner, The Rebellion Sessions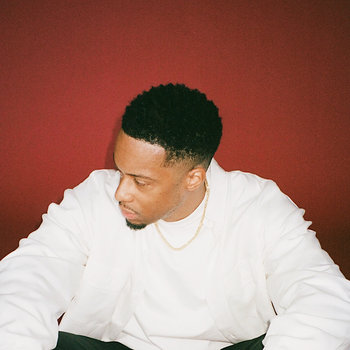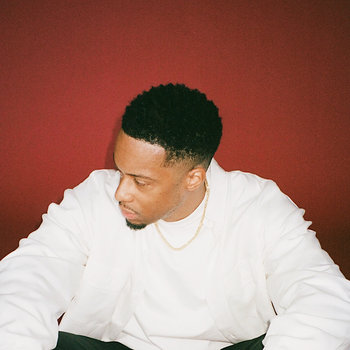 Merch for this release:
Compact Disc (CD), Vinyl LP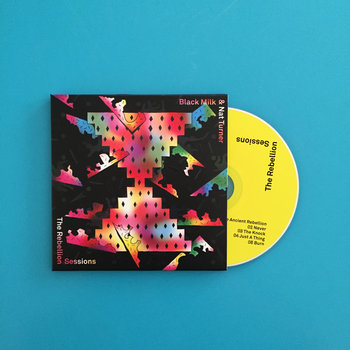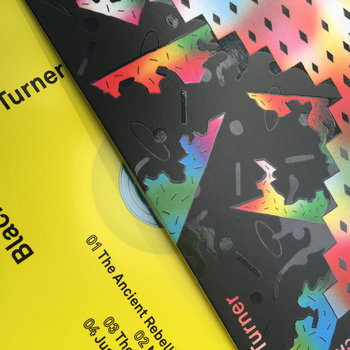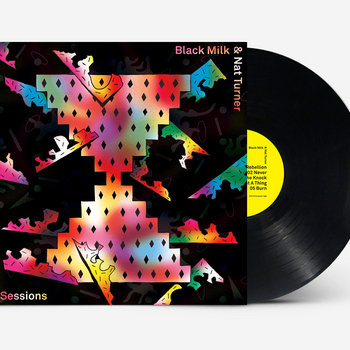 Black Milk is in a dark mood: His last two solo albums—No Poison No Paradise and If There's A Hell Below—felt bleak, emphasizing Milk's affinity for real talk and hard-hitting beats. For The Rebellion Sessions, Milk plays the role of conductor, directing his band to craft nocturnal blends of jazz and soul. It's a rewarding listen that gets to the point, and leaves you wanting more. — Marcus J. Moore
Elite Beat, Casual Rhythms Vol. 2
I'm a sucker for the Boomarm Nation's DIY sound system antics, and the latest release by this six-piece collective is no exception. Recalling Gary Clail and African Head Charge, Elite Beat dial in just the right amount of live instrumentation for a sound that is hypnotic and dynamic. A super-tight percussion section, grounded by Jamaican-flavored bass lines, sets the table for funky horns and jagged guitars that sound like they were ripped from the West African releases of Boomarm Nation's neighbors at Sahel Sounds. — Andrew Jervis
Lumpy & the Dumpers, Huff My Sack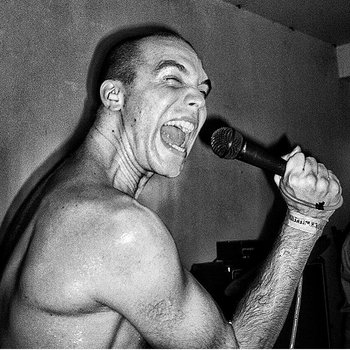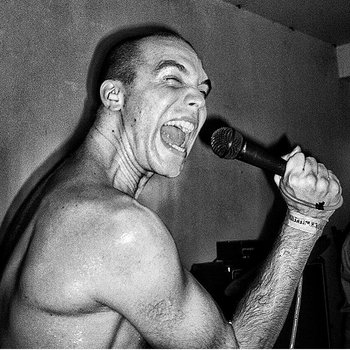 Merch for this release:
Cassette, T-Shirt/Shirt
After a long list of singles and cassettes that made the run of the underground, the delightfully foul first full-length from this St. Louis crew presents scratchy, gnarly contemporary punk at its best. Rude in a way that's less reactionary than exploratory—most everything these guys are involved in has a trap door or two—these songs have all of our numbers ("I'm Gonna Move To New York"), and thank goodness for it. — Jes Skolnik
Modern Baseball, Holy Ghost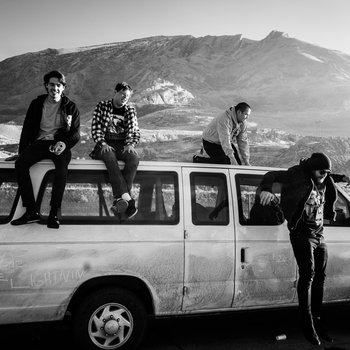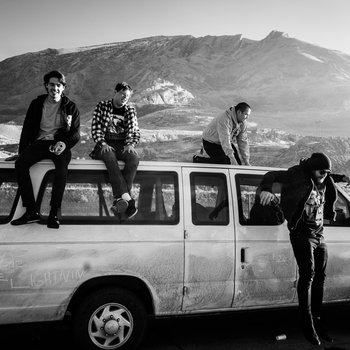 Merch for this release:
Vinyl LP, Cassette, Compact Disc (CD)
Jake Ewald spends the first few minutes of Modern Baseball's Holy Ghost in total darkness, "trying to turn on the light." He's speaking literally, but he's also laying the groundwork for what's to come: for the entirety of Holy Ghost's short running time, Ewald and Brendan Lukens push frantically through romantic panic, clinical depression, alcoholism and self-destruction, pawing around desperately for illumination that's always just out of reach. Though the album is divided in two, with Ewald writing the songs on the first half, Lukens the songs on the back, it's a testament to their strange psychic connection that every one of them feels like it springs from the same source. When illumination finally arrives in the album's final moments, the rush of catharsis is almost too much to bear. "Just Another Face" opens with Lukens, desperate and alone, sighing, "I'm a waste of time and space," but it ends with he and Ewald hollering joyously in unison: "I'll be with you the whole way!" As it turns out, you don't need Divine Intervention to kick away the darkness. All you need is a friend who has your back. — J. Edward Keyes
Greys, Outer Heaven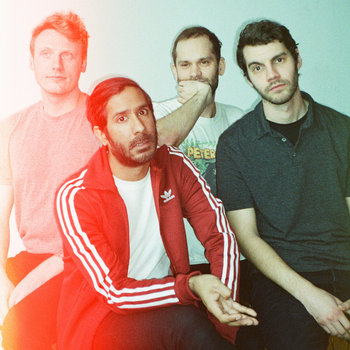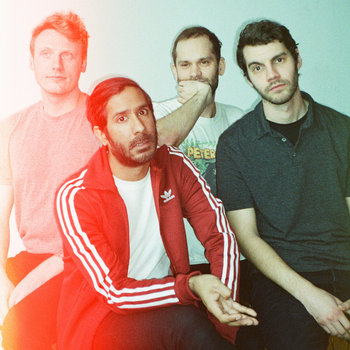 Merch for this release:
Vinyl LP, Compact Disc (CD)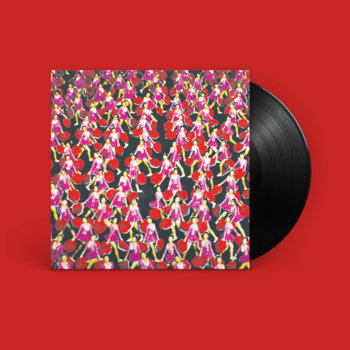 An exquisite release from Toronto's self-described "noisy boiz," the contrast between coos and screams on Outer Heaven is as severe as the space between heaven and hell. Some songs have wiry basslines and frenetic tempo changes, others, like "Erosion," rely on the almost-saccharine voice of lead singer Shehzaad Jiwani. Greys are wading into more melodic waters with this record, but they still keep one toe in the noise rock pool. — Ally-Jane Grossan
Mr. Lif, Don't Look Down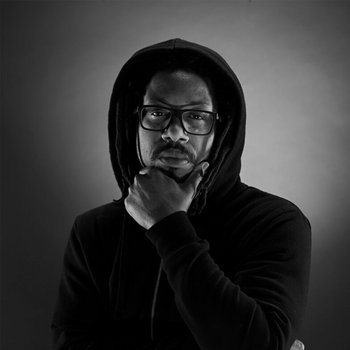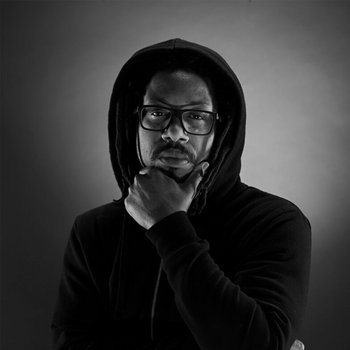 Merch for this release:
Vinyl LP
Lif raps with a rough, raspy tone, like someone sandpapered the back of his mouth. Thankfully, even after years on (and off) the mic, nothing has hampered his vocal dexterity. It's been almost a decade since his last album, but he doesn't miss a beat. On tracks like "The Abyss," he lets rip at an impossible pace, dropping rhymes that demand dissection. On "Let Go," the mood lightens, as Lif waltzes over a Caliph-NOW production accompanied by the soulful (former Lauryn Hill background singer) Selina Carrera. — Andrew Jervis
Lucy Dacus, No Burden
Merch for this release:
Vinyl LP, Compact Disc (CD)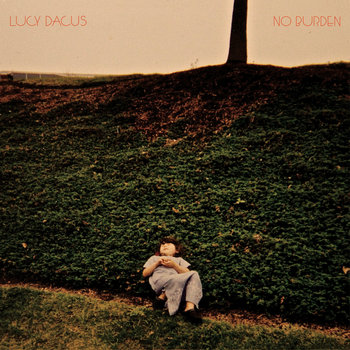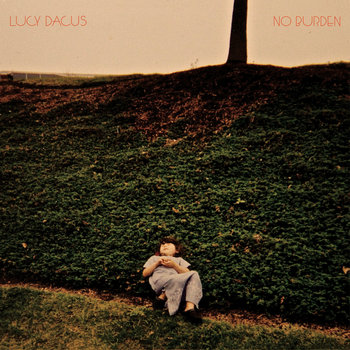 On the first song on No Burden, Lucy Dacus is trying to fit in: "Maybe I can be the cute one/ is there room in the band?/ I don't need to be the frontman." On the second song, she decides, "Fuck it." From there on out, No Burden is nervy and commanding, Dacus's wry alto delivering kiss-offs and confrontations with the same gloriously sly detachment. On "Troublemaker Doppleganger," over a bare-bones Zeppelin riff she surveys the world around her—and the people in it—with palpable disdain, and in "Strange Torpedo" she gives a self-destructive acquaintance a care package wrapped in barbed wire. The music throughout is the perfect complement: tense songs that nod toward country and blues, swaddled in Southern Gothic. And at the center of all of them is Dacus, looking at the world around her and firing back her pithy, pointed take. — J. Edward Keyes