BEST OF 2016
The Best Albums of 2016: #80 – 61
By Bandcamp Daily Staff · December 06, 2016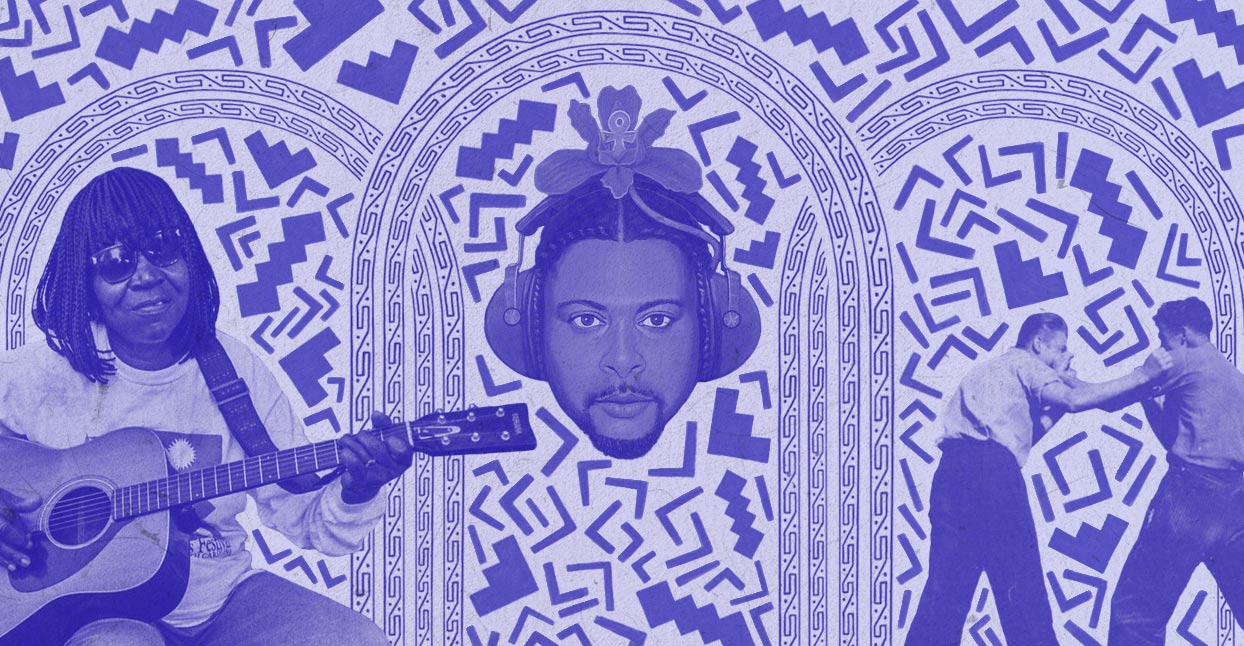 If there's one thing we learned since we launched Bandcamp Daily this past June, it's that the world of Bandcamp is enormous—encompassing everything from emo in China to cumbia punk in Tucson, Arizona to just about everything in between. So narrowing our Best Albums of the Year down to 100 choices was a daunting task. This week, we'll be sharing our picks, 20 at a time, until we arrive at the top spot on Friday.
More "Best of 2016":
The Best Albums of 2016: #100-81
The Best Albums of 2016: #60 – 41
The Best Albums of 2016: #40 – 21
The Best Albums of 2016: #20-1
#80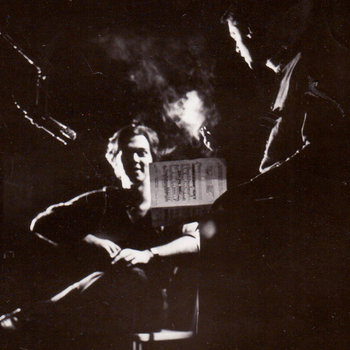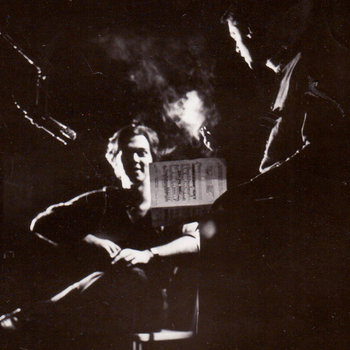 Merch for this release:
Vinyl LP, Compact Disc (CD)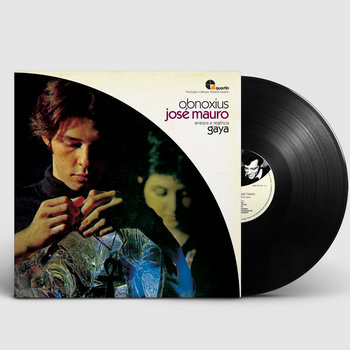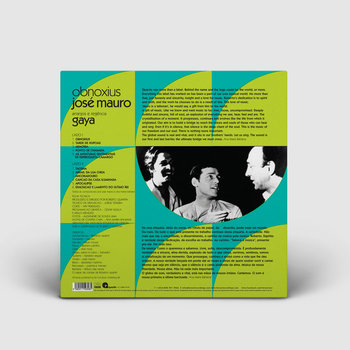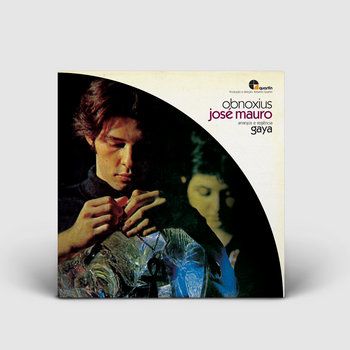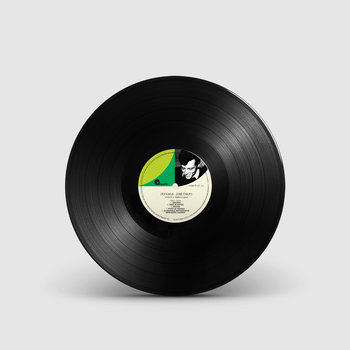 Was the creator of this extraordinary record killed in a car accident? Did the then-military dictatorship of his homeland, Brazil, abduct and murder him? The truth behind José Mauro's disappearance—which prompted the last-minute cancellation of Obnoxious's release in 1970—will likely never be solved. All the more reason to thank London's Far Out Recordings for salvaging his work from oblivion. An hypnotic merging of bossa nova's happy melancholy and the political fervor of the Tropicália movement, this is exactly the sort of "great lost album" for which crate-digging was invented.
Michael White
#79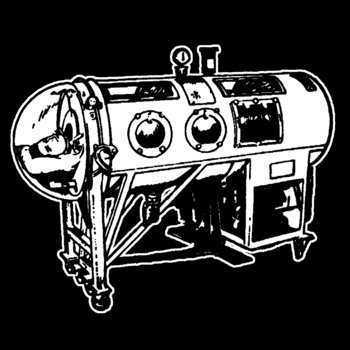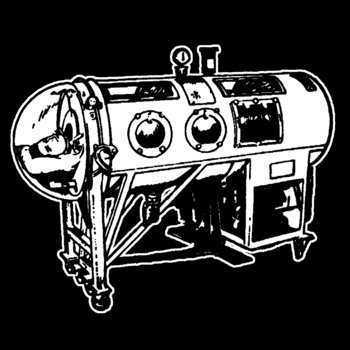 Few artists have merged heavy genuine bad-trip psychedelia with sinuous post-punk rhythms as effectively and thrillingly as Brazil's Rakta, who are just as spellbinding on record as they are electric live. Their latest, III, sounds like a hex in musical form: tom-heavy drumming calling out the dead, chanted vocals thick with effects but still ominously present, spidery synth instead of glassine guitar. The thing about dark magic is that it really isn't something to trifle with, not something you can achieve with a couple of crystals from Urban Outfitters, a Stevie Nicks album, a leather corset, a smudge stick and a change to your Twitter handle. You have to have the energy within you before you even think about wrestling with it. These are people that do, and it's never been channeled in such an immersive and feverish way in the studio.
Jes Skolnik
#78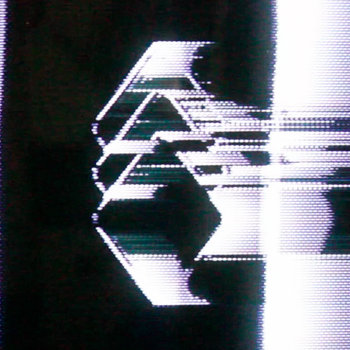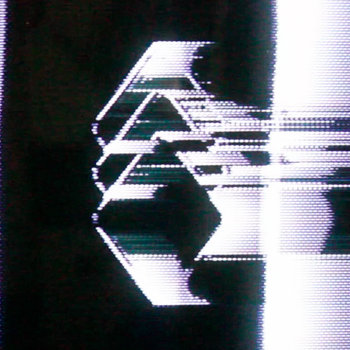 On his debut solo LP, the Austin producer Dylan Cameron pulls off a high-wire act. Infinite Floor is a headphones album that demands full immersion, but it's also a record that was made for the dance floor. Cameron succeeds at both by employing a broad palette of sounds and textures, always knowing exactly when to use each one. Vinyl crackle and chopped-up, ghostly vocal samples pull you in deeper while driving house beats compel you to move. It's a triumph, and it announces Cameron as a talent to watch.
Brad Sanders
#77
It's rare to hear a debut album as stylistically self-assured as Under the Influence, but Steady Holiday's Dre Babinski is no spring chicken. She's played violin since she was 10, and performed for years with LA's Dusty Rhodes and the River Band. Under The Influence is a delicate, almost OCD record: every space-aged vocal filter and dramatic guitar flourish is folded neatly in its own perfect place. Babinski—a part-time actor—is quick to drop filmmakers as creative influences, which makes perfect sense: some of the tracks on Under the Influence could pass for psychedelic twists on Bond themes, and the rest would sound right at home over the closing credits.
Casey Jarman
#76
As a person who loves spending time alone and who prefers to listen to music in solitude, Melissa Guion's solo works are in my perfect sweet spot—Cocteau Twins by way of Absolute Body Control. There is a certain clinical coldness to what she does, recalling recently-unearthed (and now crate-standard) minimal synth gems like Deux or Borghesia, but it's balanced by swirling atmospherics that hit warmly and immediately, like a mug of mulled wine at an outdoor Christmas market. Gradually, its effects on the body recede, letting the chill inevitably encroach again. Delicate, internal, and essential.
Jes Skolnik
#75
Merch for this release:
Vinyl LP, Compact Disc (CD), Cassette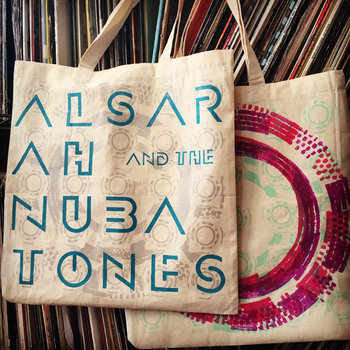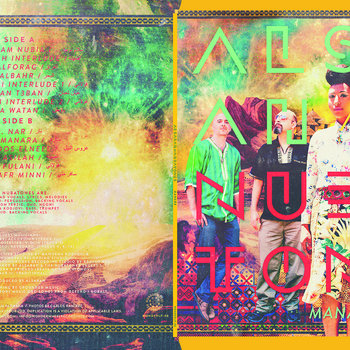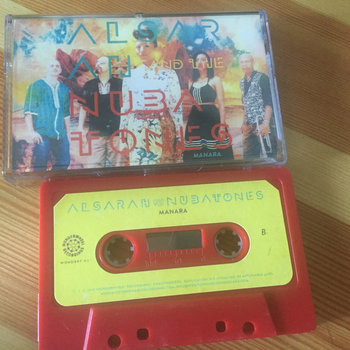 Alsarah and the Nubatones' Manara is an album that proves that globalism is both sonorous and real. Examining place, style, and sound in equal measure is their goal, an aim that was forged by tragedy. The group suffered the loss of their oud player, Haig Manoukian, and subsequently retreated to Morocco for two years to work out the ways that their collective artistry should evolve. Their discovery of Moroccan-American, Euro-Sudanese rock/rap/jazz/pop fusion is a revelation, landing them somewhere between Pink Floyd's Dark Side of the Moon and Prince's Musicology.
Marcus Dowling
#74
Merch for this release:
Compact Disc (CD)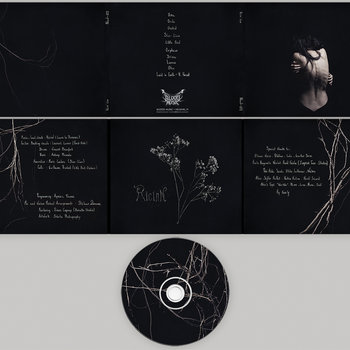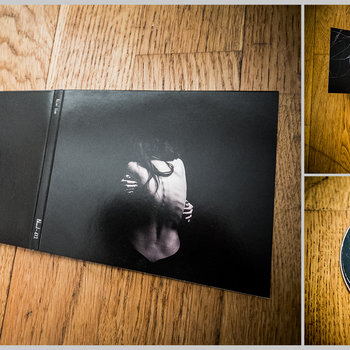 Laure Le Prunenec has spent most of her career contributing operatic vocals to metal (or metal-inspired) projects. Lïan, her first solo record as Rïcïnn, puts the spotlight squarely on that powerful voice.  While the drama and intensity of metal are certainly present, this is music that owes more to baroque and chant sensibilities than her other projects, like the genuinely bizarre and fascinating experimental doom duo Öxxö Xööx. Her vocal style evokes Björk and Lisa Gerrard of Dead Can Dance, and the overall impact is potent and imposing.
Erin Lyndal Martin
#73
People often think of trumpets in the context of artists like Louis Armstrong, or the swinging N'Awlins tradition. So Josef Leimberg's blend of space age boom-bap, Afro-funk, and modern jazz makes Astral Progressions a standout. Leimberg's mastery of his instrument, and his knack for arranging other sounds around it, is undeniably impressive. But it's the way Leimberg's humanity is showcased in that sound that resonates. Using the trumpet to cut through refreshingly modern production, and ushering in a new age of pioneering jazz-inspired musicians in the process, Leimburg acts as his own North Star.
Marcus Dowling
#72
Pyramid Vritra, Yellowing
In both stating and showcasing that he's anti- "garbage rap," The Long Beach, California-based Pyramid VRITRA consistently demonstrates his refusal to bow to commercial convention. His flow is roughly half a measure behind the track, but he never minds to double-time to play catch-up. The result is a brilliant point-counterpoint, where the ambient boom-bap production breathes against VRITRA's introspective intellectualism. When the beats are more trap-aimed, the results feel like a spiral of rhythm and rhymes, swirling in open air. Often drifting into a space that's both soulful and ethereal, Yellowing is unlike any other rap release of 2016.
Marcus Dowling
#71
The self-titled full-length from the Canadian group Weaves starts out off-balance and stays there; the lurching guitars on album-opener "Tick" recall the Flaming Lips circa Clouds Taste Metallic, but where that group disappeared into a pharmacological haze, Weaves uses unsteadiness to throw their opponents off balance. "Birds & Bees" feels like it was written after a day-and-a-half on a tilt-a-whirl, its guitars looping in seasick circles as frontwoman Jasmyn Burke cheerily cautions, "I can't be left alone anymore." Burke is the glue that holds the heaving songs together. She punches up the center of the grinding "Shithole," turning standard-grade alt-rock into something seething. Weaves works its way under the skin slowly: for all its wooziness, the songs are grounded in surefooted pop hooks that reveal their elegance over time. Weaves is a potent opening volley from a band dead-set on ripping the floorboards out of rock.
J. Edward Keyes
#70
Merch for this release:
Vinyl LP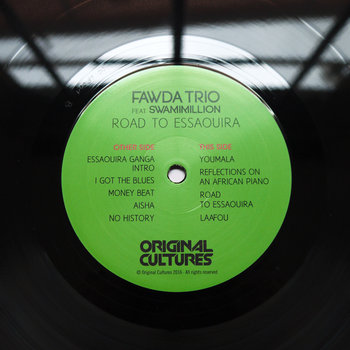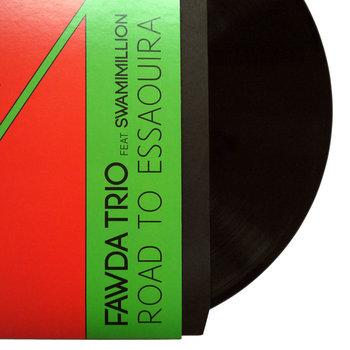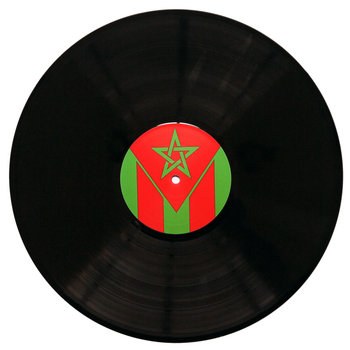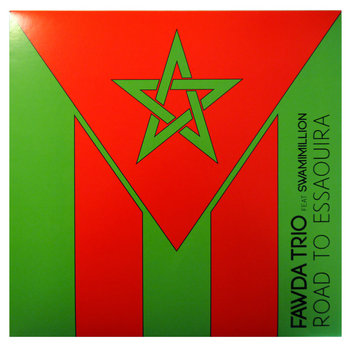 On Road To Essaouira, the ancient musical tradition of gnawa is reimagined by a group of admiring outsiders. Spending a week recording in Morocco's Essaouira, the Bologna-based Fawda Trio absorbed the deep-rooted gnawa culture of their surroundings. Songs remain anchored in the steady, repeated bass lines of the traditional guembri. In "Aisha", the wailing synths' collude with the krakab percussion's slow-building wall of noise. It's a fine example of the record's well-judged, modern take on the music's trance-like focus.
Jake Hulyer
#69
Merch for this release:
2 x Vinyl LP, Compact Disc (CD)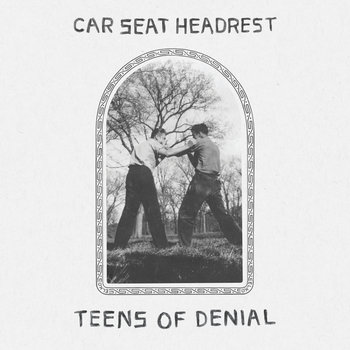 There's a throwaway quote in our feature on Car Seat Headrest that I haven't been able to shake. It comes from Teens of Denial producer Steve Fisk: "I get young people asking me if [Will Toledo] sounds like this guy from the Strokes, or Stephen Malkmus. To me he sounds like Ray Davies. He goes back that far." Once you hear Denial in that context, you'll never hear it the same way again. Toledo's tricky song structures, his penchant for multi-part opuses and his ability to layer graceful harmonies in gritty rock songs feel like a Village Green of the inner landscape: depression, drug abuse, and paranoia are nestled inside complicated constructions of guitar, bass, and drums. The album's statement of purpose—"I have a right to be depressed!"—arrives early, and for the rest of the album, Toledo plays the Well-Dejected Man, stumbling through town, searching for answers and then disappointed when he finds them. The complexity of the songwriting on Teens of Denial isn't just a craftsman showing off; it's the work of someone building something elaborate enough to hide inside.
J. Edward Keyes
#68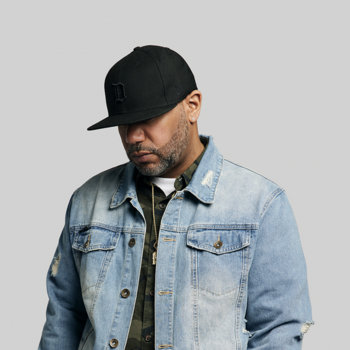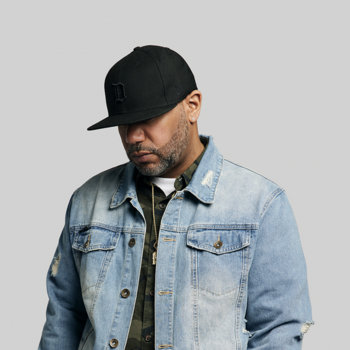 The Easy Truth is an album full of reverence and reference for quintessential '90s New York hip hop—Nas, Wu Tang, etc. etc., right down to their homage to one of the city's legendary rap radio shows. Clearly inspired by the golden era, rapper/producer duo Apollo Brown (a Detroit native) and NYC-born-and-bred Skyzoo deliver stories about coming of age in a crowded, clamorous environment that changes more rapidly with each passing day. The duo hit the pause button on the influx of "urban outfitters" (a gentler name for gentrifiers) and reclaim the city space, if only for the length of the album.
Alesia Pullins
#67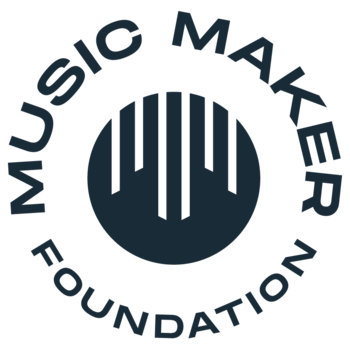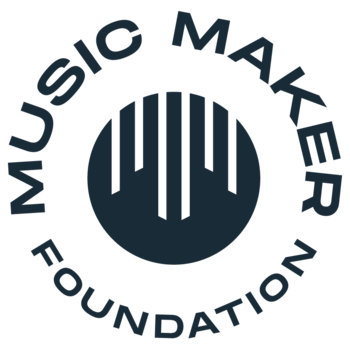 The blues may not be my language, but it's the native tongue of my Southern grandparents. They keep their stories not just in in recordings and photographs, but also in recipes—which is what makes Biscuits for Your Outside Man, a compilation of food-themed Piedmont blues from the Music Maker Relief Foundation, so magical. From "Cook Cornbread For Your Husband" to "Hambone," these performances capture, with strength and vitality, exactly what makes these artists so special, and why it's so necessary to keep their histories alive.
Alesia Pullins
#66
Merch for this release:
Vinyl LP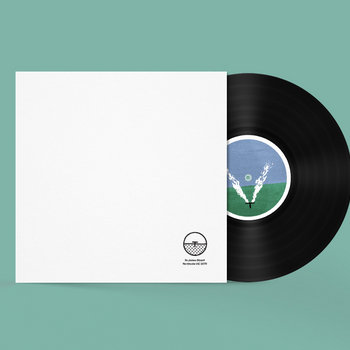 Jesse Martin-Allen, who records as Stay at Home Son, belongs to a long line of sad sacks that includes Stephen Merritt, Autre Ne Veut, and, if you were paying attention in the late '90s, Kid Silver. On his too-brief self-titled EP, his sub-basement baritone is swaddled in velvety synths; those arrangements, coupled with his dour subject matter, make him sound like a lounge singer who accidentally booked a gig in the waiting room of a therapist's office. But it's not all rainclouds and Eeyore-core; the songs on Stay At Home Son have a healthy sense of self-deprecation and a melodic ease that make them irresistible. Case in point: "Trouble," which moves from its anti-gravity opening to a chorus that practically swings. Martin-Allen's songs may be more cloud than silver lining, but it's the kind of overcast pop music that soothes.
J. Edward Keyes
#65
Merch for this release:
Compact Disc (CD)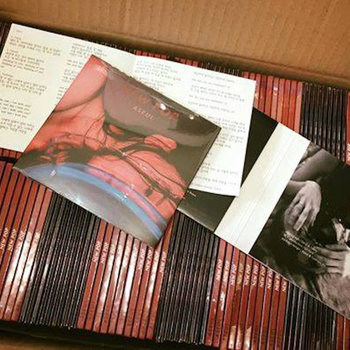 Formerly known as Yukari, Aseul broke out in 2016 as a Korean indie artist to watch. On "New Pop" she's provided the soundtrack to the bright cityscape of Seoul in the early hours of the morning. Twinkling synths and bells cascade over remedial drum machine beats, and her breathy vocals follow '80s inspired synth bass that springs like a rubber band. The simple but catchy pop songs sound homemade and almost unfinished, giving them a tinge of solitude and melancholy. Her idea of pop is that it should bounce with celebration, but also hint at something sinister.
Ally-Jane Grossan 
#64
Merch for this release:
Compact Disc (CD), T-Shirt/Apparel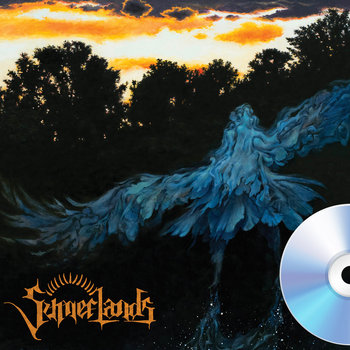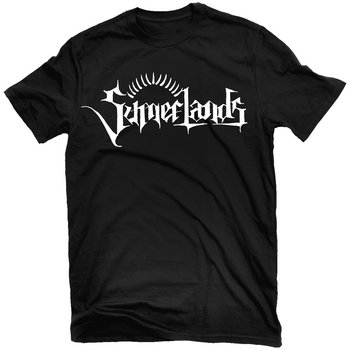 Sumerlands' self-titled debut album sits comfortably at the top of a heap of 2016 releases by American bands making traditional heavy metal. That's partly because of its inventive reinterpretation of some underappreciated influences—fans of classicism-obsessed metal acts like Queensrÿche and Savatage will find plenty to love here—and also because they back that up with great songwriting. Guitarist Arthur Rizk builds whole worlds with his expressive riffs, laying the perfect canvas for the powerful vocals of a reinvigorated Phil Swanson (ex-Hour of 13), who sounds like he's been searching for these songs his whole career.
Brad Sanders
#63
Haley Fohr has been performing under the moniker Circuit des Yeux since adolescence, and though that project has certainly changed and evolved, it's generally defined by its delicate distortion and somber storytelling. With Jackie Lynn, Fohr takes on a new persona: she becomes Lynn, an outlaw who has run a successful, multimillion dollar cocaine ring in and around her home of Chicago for over four years. Her debut record under the name tells that story; here, her experimental synth tones are partnered with Americana-flavored guitar, giving a distinct sound to a fictitious criminal with superhuman ability, but clearly human emotions.
Maria Sherman
#62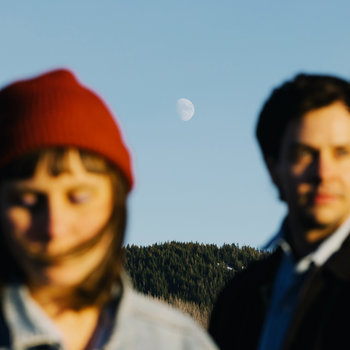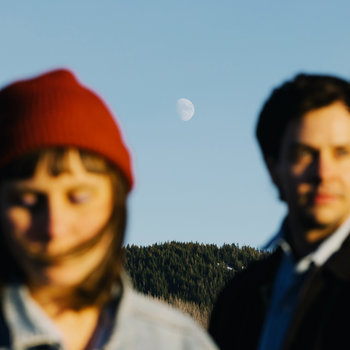 This D.C. trio are doing '80s and '90s-influenced post-punk right, without falling into the trap so many similar bands do—specifically, leaning on one reference point too heavily. Instead, they create a sound all their own, not unlike unsung outliers from the original wave (Urban Verbs, Native Tongue)—too terse to be kitschy and glammy, too danceable to be brodding. Spiky synths, a big Greg Sage-esque guitar tone, flatly delivered harmonies that feel like kiss-offs, a rubbery rhythm section—this is a pure joy, and a balm for those of us who love the era, but find ourselves flipping past too many contemporary Joy Division clones for our own liking.
Jes Skolnik
#61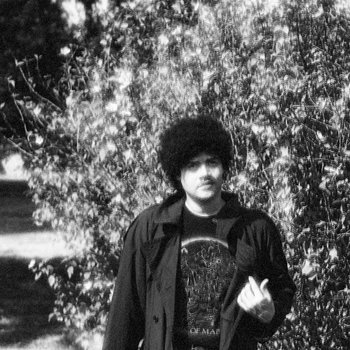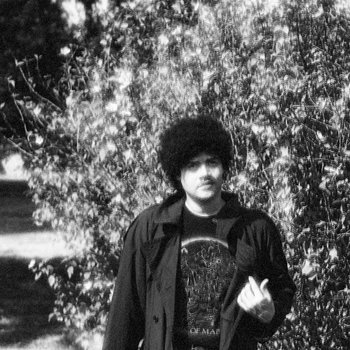 Merch for this release:
Cassette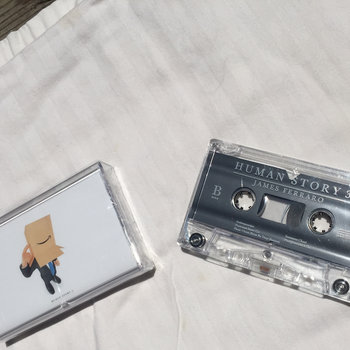 In the first of a litany of millennial mores, "Marketphagia," the second track on experimental composer James Ferraro's dystopian odyssey Human Story 3, opens with an eerily calm yet robotic female voice stating: "Starbucks / Collapse." According to Ferraro, the album is "A musing on hyper individualism and the marketability of neotenous plastics." What it sounds like is the orchestral score to our current political climate; a glitchy, frenetic, post-modern head trip where terrorism and consumerism meet, and the center no longer holds.
Drew Fortune
More "Best of 2016":
The Best Albums of 2016: #100-81
The Best Albums of 2016: #60 – 41
The Best Albums of 2016: #40 – 21
The Best Albums of 2016: #20-1