BEST OF 2016
The Best Albums of 2016: #20 – 1
By Bandcamp Daily Staff · December 09, 2016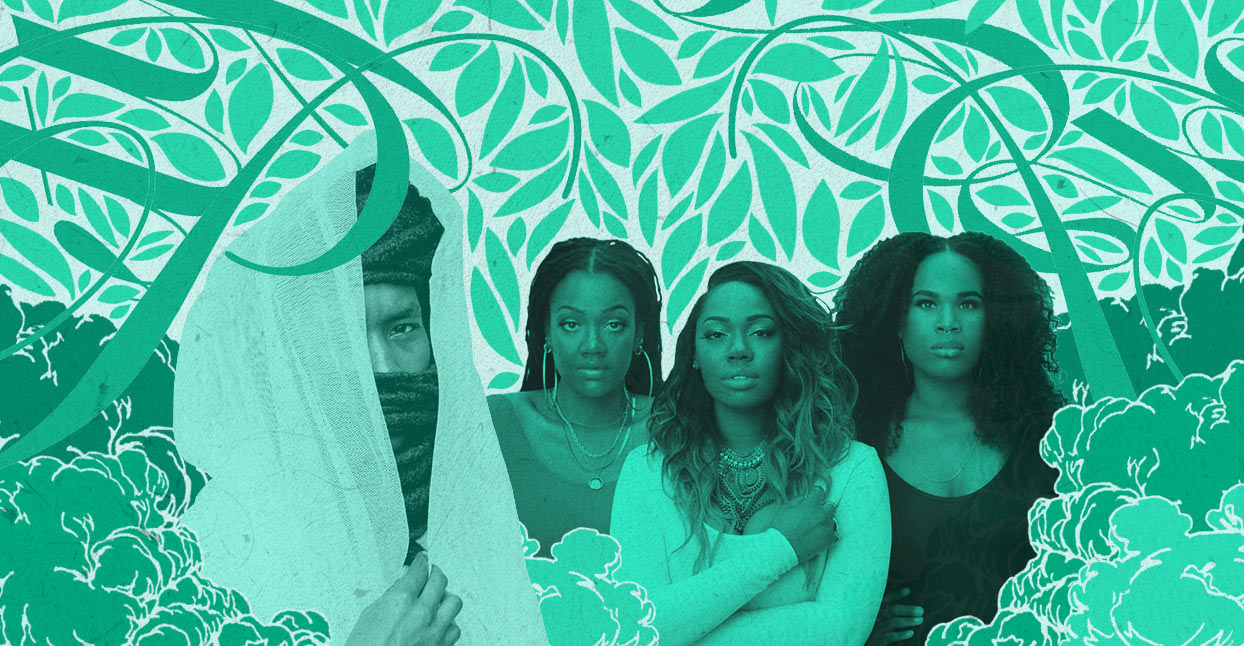 If there's one thing we learned since we launched Bandcamp Daily this past June, it's that the world of Bandcamp is enormous—encompassing everything from emo in China to cumbia punk in Tucson, Arizona to just about everything in between. So narrowing our Best Albums of the Year down to 100 choices was a daunting task. Here, at last, are our Top 20 Albums of 2016.
More "Best of 2016":
The Best Albums of 2016: #100 – 81
The Best Albums of 2016: #80 – 61
The Best Albums of 2016: #60 – 41
The Best Albums of 2016: #40 – 21
#20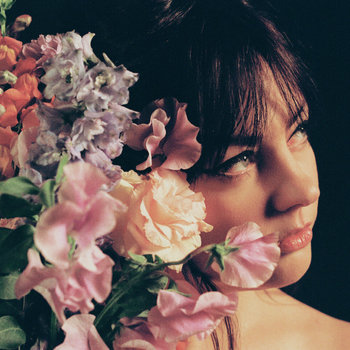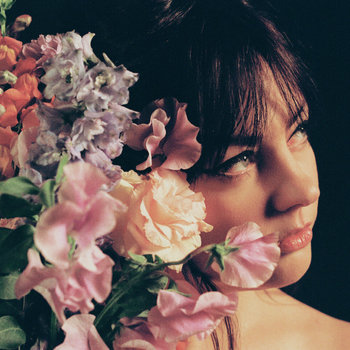 Merch for this release:
Compact Disc (CD), Cassette, Vinyl LP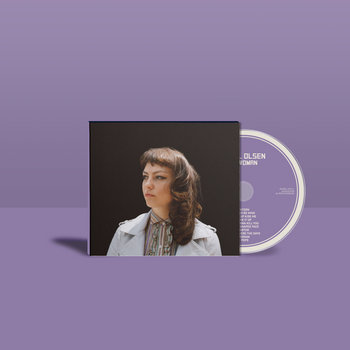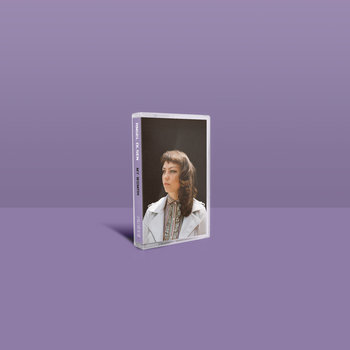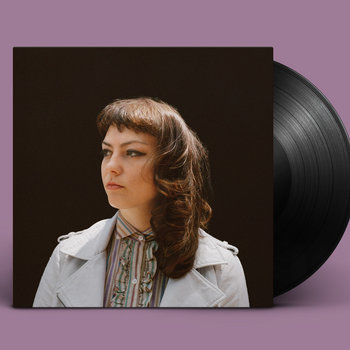 My Woman doesn't sound like any previous Angel Olsen record, but it definitely sounds like Angel Olsen. Building off the taut, folksy sound of her first two full-lengths, she embraces all the glorious possibilities of rock & roll and bares her soul not only in the lyrics (some of the wisest and most quotable of the year) but also in the music itself (some of the most volatile). Every glam-punk guitar chord and sarcastic synth resonates with a fierce clarity of purpose.
Stephen M. Deusner
#19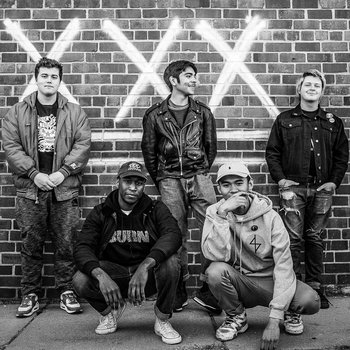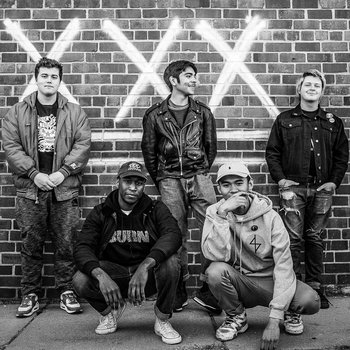 As thousands of activists and ordinary citizens gathered across America to protest the slayings of Alton Sterling and Philando Castile, Pure Disgust touched down and fired off 10 warning shots. The debut full-length by the Washington, DC hardcore vanguards made their intentions plain. Every roar from vocalist Rob Watson rang out against racism ("Slander Me"), addressing the way it spreads through the state ("Potential Criminal"), and operates on levels systemic ("Pipeline") and personal ("Lost Child"). His bandmates match that force, fusing the Oi!-influenced hardcore of their previous EPs with Discharge's speed and NYHC's heft. Pure Disgust is the sound of one group swinging at a nation.
Nnamdi Bawsism
#18
Merch for this release:
Vinyl LP, Compact Disc (CD)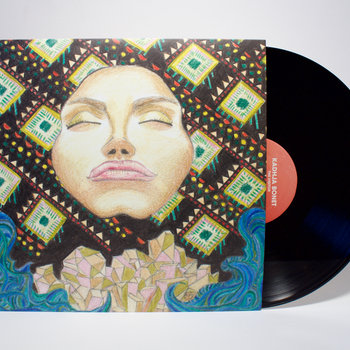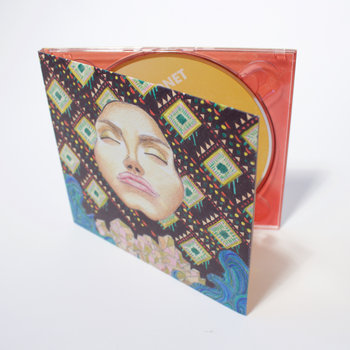 Kadhja Bonet sounds great for her age: She was born in 1784 in the backseat of a sea-foam green space pinto, according to her bio. Of course, Bonet isn't really 232 years old, but her art—an esoteric mixture of jazz and soul—evokes the orchestral nuance of days past. It's Minnie Riperton and Roberta Flack, modernized for a new generation of listeners. Powered by songs like "Honeycomb," "Gramma Honey," and "Francisco," Bonet gave us just enough on The Visitor to whet our appetites. Hopefully, there's much more in store.
Marcus J. Moore
#17
K.A.A.N., Uncommon Knowledge
Uncommon Knowledge is a blistering boom-bap collaboration between Maryland rapper K.A.A.N. and East Coast veteran K-Def. With the latter's sample-laden instrumentals serving as a backdrop, the 25-year-old K.A.A.N. fills every space with bars that are equal parts dizzying and focused. Other artists who share K.A.A.N.'s fast-rapping approach can favor style over substance; K.A.A.N. deftly combines the two, tackling topics like drug abuse ("Dope") and the anxiety of growing older ("Responsibilities"). He does it with empathy and fervor, over some of the toughest beats of the year.
Andrew Martin
#16
The fourth album by the Finnish group Oranssi Pazuzu feels like it takes place inside of a black hole. All sound seems like it's being sucked inward: the whirlwind riffs, the tumbling percussion, the murderous vocals—all of them feel like they're spinning in a vortex, spiraling helplessly toward a vacuum. All of the music on Värähtelijä is rooted in the relentless rush of black metal, but where that genre's early founders favored crypt-like coldness over shading and nuance, Oranssi Pazuzu are expansive. The panicked "Saturaatio" finds room for silent-film organ and corkscrewing wah-wah guitar; the title track creeps spiderlike, guitars clanging like old church bells, synths settling in like a spirit at a seance. There's more psychedelia than Satanism on Värähtelijä, but the album never feels labored or self-consciously arty. Instead, they simply ransack the history of western music—free jazz, modular synthwave, pigfuck—and bring the pieces that fit back with them into the darkness.
J. Edward Keyes
#15
Mykki Blanco, Mykki
2016 is the year Afroqueer provocateur Mykki Blanco finally decided to play nice. Those atmospheric trap verses smashed between symphonic choruses on debut album Mykki's "Highschool Never Ends"? Just a gentle blade to the ribs. That percussive stomp that summons up waters on "Shit Talking Creep"? A relaxing shower. Throughout Mykki, Blanco's constant flux becomes more rhythmic, vulnerable, and danceable than anything else in Blanco's discography.
Nnamdi Bawsism
#14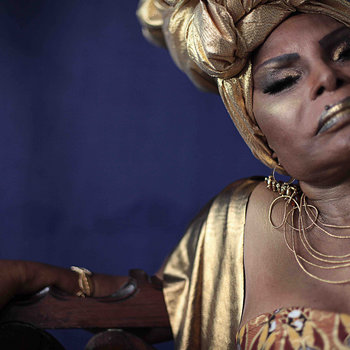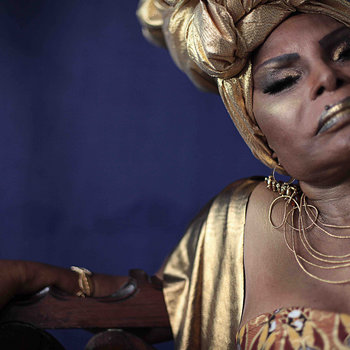 Merch for this release:
Vinyl LP, Compact Disc (CD)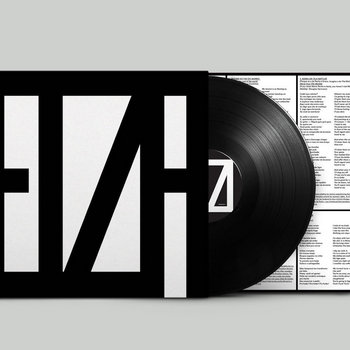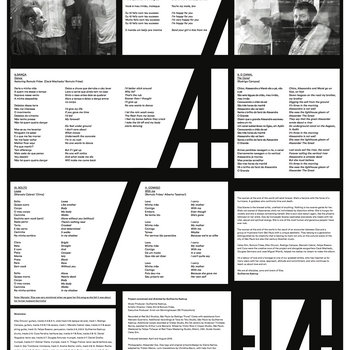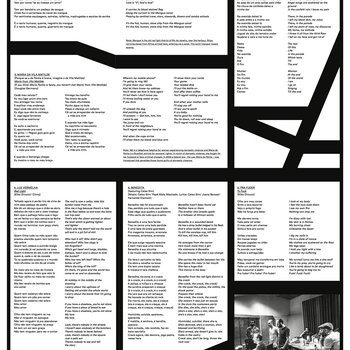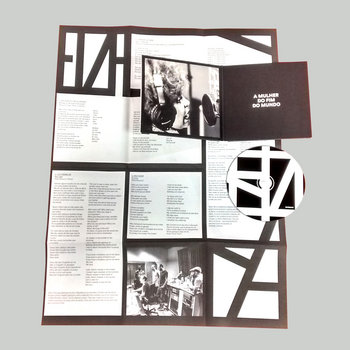 That Elza Soares would be making new music at all in 2016—let alone new music this good—is in and of itself something of a miracle. The 79-year-old Brazilian singer has seemingly lived four entire lifetimes, surviving an abusive marriage at an alarmingly early age to become one of her country's premiere vocalists in the 1960s. Her life was marked by more sadness and trauma than can be sufficiently outlined in this limited space: she endured the deaths of multiple children, lost her mother in a car accident caused by her drunk husband, who she also eventually lost to cirrhosis. So if there's a darkness to The Woman at the End of the World, the explanation is clear. Yet what strikes hardest about the record is how adventurous it is. There's no slinking into the twilight for Soares: the record's 11 songs invert and reconfigure the classic sound of Brazilian music, infusing it with a wide array of other elements. "Pra Fuder" trips forward on the kind of digital bassline that typically powers dark ambient, covering it with frantically-darting horns; "Benetida," with its spidery guitars and Soares' lunging vocals, has post-rock burned into its DNA. "Dança" is grimy and groaning, sewn up with razor-wire guitars. And Soares is in spectacular voice throughout, her chalky alto alternately grinding and spiraling across the octaves. It's the same kind of maneuver Scott Walker pulled with Tilt: a beloved crooner daring their audience to follow them down a dark, twisting path.
J. Edward Keyes
#13
Merch for this release:
Vinyl LP
EARS opens on the burble and swirl of a vintage synthesizer that dates back to the 1960s, and from there proceeds to chart a dreamy course forward into the future. Kaitlyn Aurelia Smith is a virtuoso with the Buchla Music Easel, her wired-and-knobbed instrument of choice. But she conjures equally otherworldly realms with her voice, which she employs in service of moving, rapturous melodies. The result is as alien and earthly as the electricity she treats as a muse.
Andy Battaglia
#12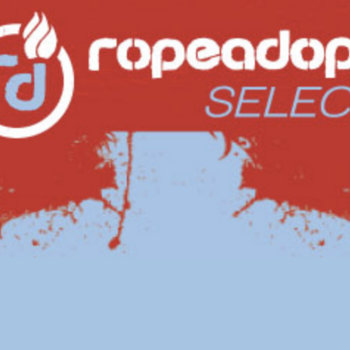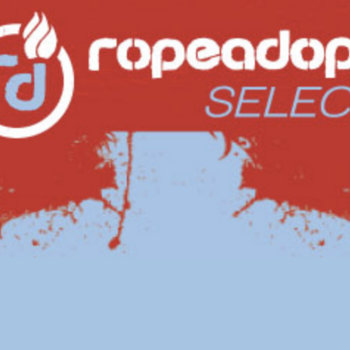 Merch for this release:
Compact Disc (CD), Vinyl LP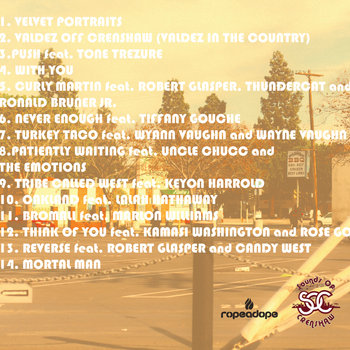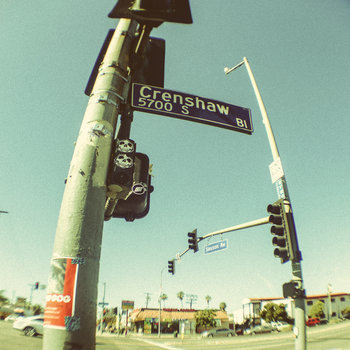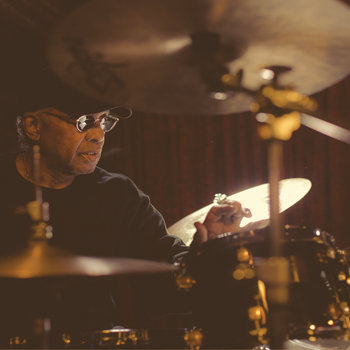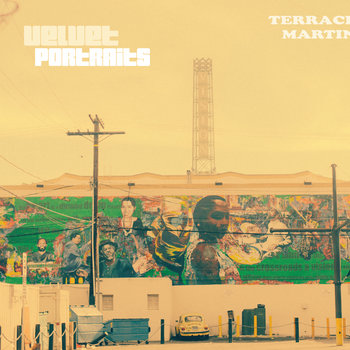 Terrace Martin applies genres like coats of watercolor: thick enough for the hues to be unmistakable, thin enough for them to freely blend. Velvet Portraits may be R&B at its core, but the touches of jazz, electronica, old-school funk, hip-hop, gospel soul, and dark rock Martin employs add up to the year's most comprehensive, insoluble collage of 21st century African-American music.
Michael J. West
#11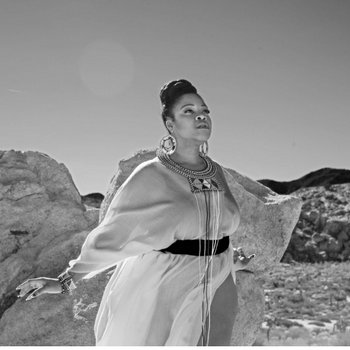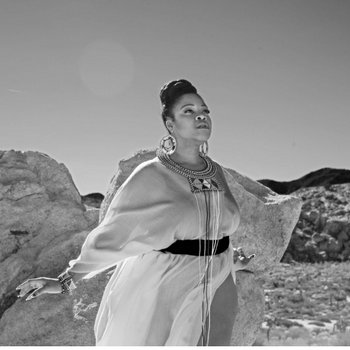 Merch for this release:
Vinyl LP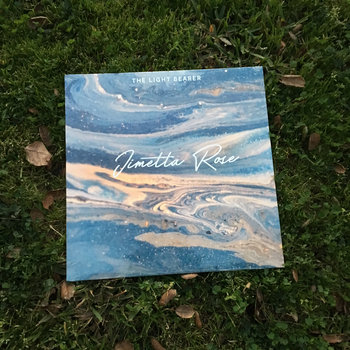 "Everywhere I look there's a joy to behold/ even at the times I feel so alone," Jimetta Rose matter-of-factly raps on the opening track of her stunning debut Light Bearer. The Los Angeles-based R&B upstart, assisted by soul spelunker (and longtime pal) Georgia Anne Muldrow, has created a testament to thriving in the face of adversity that straddles the eras of dusty grooves and mixtape downloads—the skipping "Skyscraper" finds solace among a city's chilly towers, while the loose-limbed "Emerald City" thrums with hope for a better world.
Maura Johnston
#10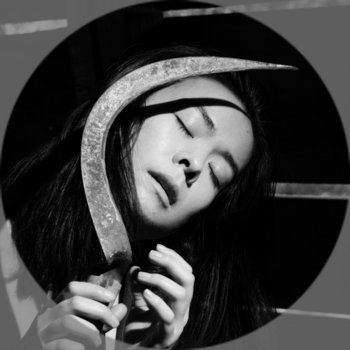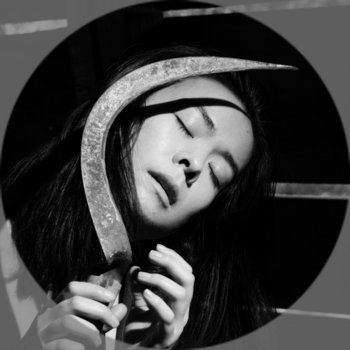 Merch for this release:
Vinyl LP, Compact Disc (CD), Cassette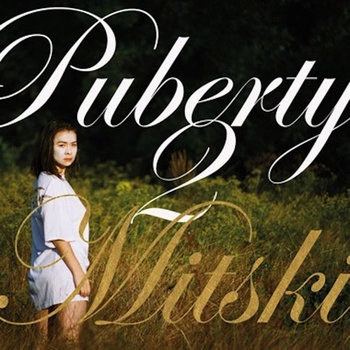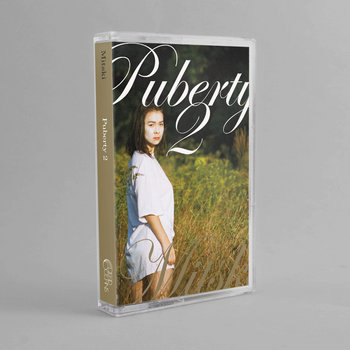 On Puberty 2, Mitski Miyawaki explores the concept of personal awakening—the idea that you can have a notion of a fixed self, only to find it stripped down and transformed by forces beyond your control. Throughout, her voice alternates between seething and soothing, acting as both weapon and shield. The power of Mitski's music lies in its twists and turns. "Your Best American Girl" morphs from typical love song to a bitter rumination on the idea of the "American dream." It explodes the illusion of the blonde, blue-eyed ideal that Mitski—who is half-Japanese—can never reflect. Ultimately, Puberty 2 is an album about self-examination and self-reliance, about resigning yourself to the tediousness of adult decisions, hacking away what you don't need, and making it out the other side.
Lindsay Hood
#9
Merch for this release:
2 x Vinyl LP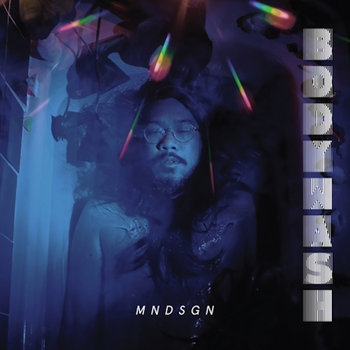 If Ringgo Ancheta had a superpower, it would be the ability to transform himself into musical vibrations. Recording under the name MNDSGN (pronounced "mind design"), his personality seems to disappear completely into his music, drifting through space on some distant astral plane. The concept behind Ancheta's new album, Body Wash, is equally fantastic: A homeless man meets a mysterious woman, who gives him shelter and instructs him to bathe with a body wash, which transports him to an alternate dimension. Sonically, Body Wash is a 16-track synth-funk album that bears a strong kinship with the work of singer/rapper Anderson .Paak. Both artists pull from '80s R&B, tweaking it slightly so it connects with modern-day listeners. On Body Wash, Ancheta drifts deep into the crates, returning with something resonant and ambitious. He aims for the stars, and the result is a joyous, cosmic LP.
Marcus K. Dowling
#8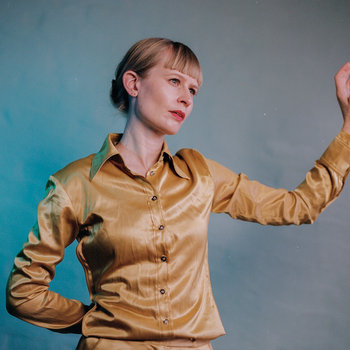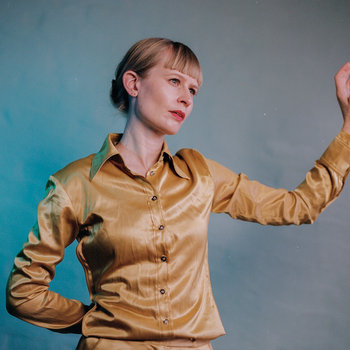 Merch for this release:
Compact Disc (CD), Vinyl LP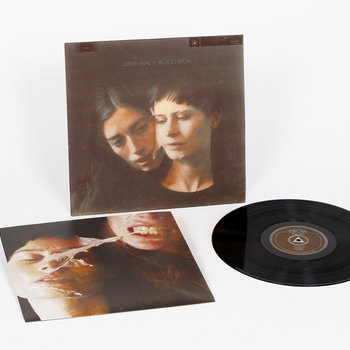 "Don't be afraid," Jenny Hval instructs, "It's only blood." In her eyes, blood is the only constant: it visits her on the sterile table of her gynecologist's office, salts her tongue, escapes down her legs. Blood Bitch mimics its steady trickle, messily blurring synths, horns and vocals across its haunting, meditative tracks. If nothing else, Hval reminds us that blood is spilled where life occurs—where creation prevails, when production reaches its peak.
Michelle Ofiwe
#7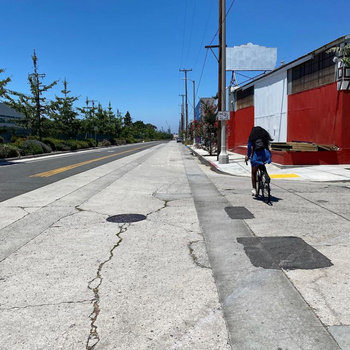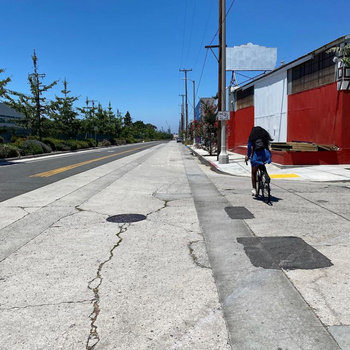 "Nobody understands my songs," Noname raps in Telefone's ninth track "Forever." It's a hard sentiment to believe: the rapper's debut mixtape is a poetic eulogy—for her granny, for a mentor, for victims of police brutality. But it also radiates warmth and optimism, full of rich instrumentation, cascading harmonies, finger snaps and baby coos. Fittingly, it's another verse in "Forever"—arriving just after the one about being misunderstood—that perfectly sums up her mission: "Aloe vera sentences to heal the scars."
Christina Lee
#6
In the deluge of darkwave and post-punk that flooded Bandcamp in 2016, Jenny Besetzt stood out. Singer John Wollaber's voice runs miles ahead of the sparse bass, guitar, and pulsating kick drum that chase it through the soundscapes of "Authoress Speech" and "Black Is the Night." The songs feel like they were born in a gritty suburb of a European city in a previous decade—not necessarily from the research triangle of North Carolina, from which the band hails. What starts out as a dark questioning of existence ends up in a much lighter place by the end of the album—almost mimicking the evolution of Joy Division into New Order. The three closing tracks are '80s teen film soundtrack pop perfection.
Ally-Jane Grossan
#5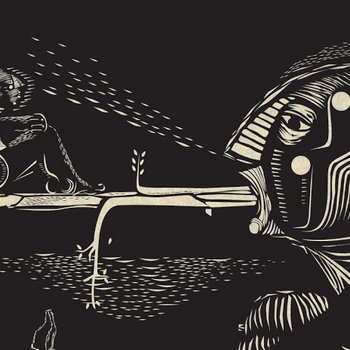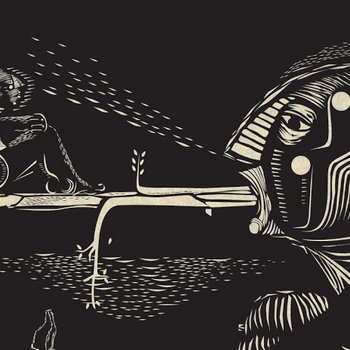 Merch for this release:
Vinyl LP, Compact Disc (CD)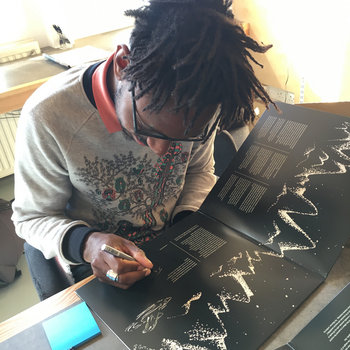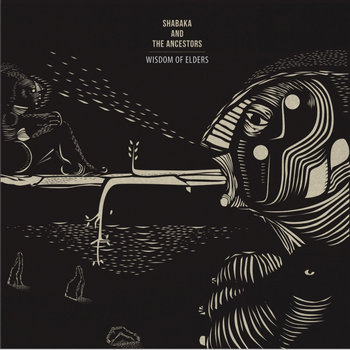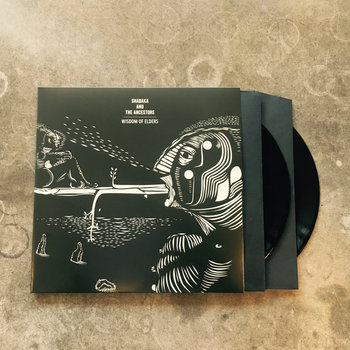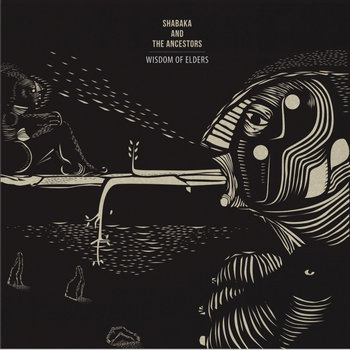 Using notes that are alternately pummeling and tender, saxophonist Shabaka Hutchings translates the horrifying history of slavery into riveting, gravity-defying free jazz. Hutchings—who grew up in Barbados and England—recorded the album in Johannesburg, South Africa over the course of a single day, with a septet of local musicians. The nine compositions blur the line between the music of various cultures: from Caribbean calypso to Nguni folk music to the flash of acid jazz. Yet even though it explores cruelty and heartbreak, Wisdom of the Elders never sounds like defeat; one need only spend a minute with the sprawling and shape-shifting "Mzwandile," or the clattering "The Sea," to feel not just the confusion, but the love and hope that radiates from within.
Max Savage Levenson
#4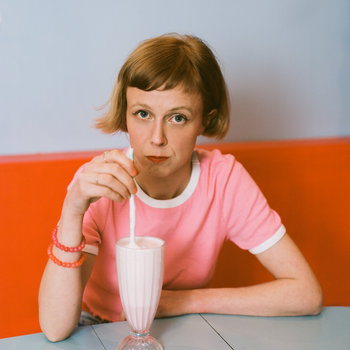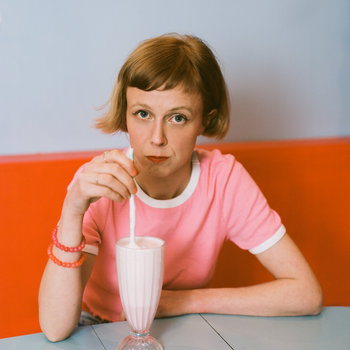 Merch for this release:
Vinyl LP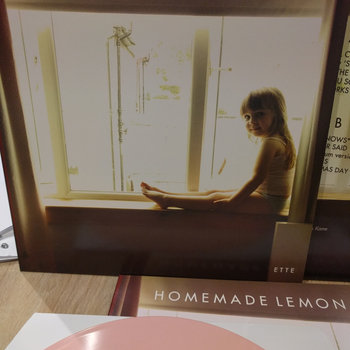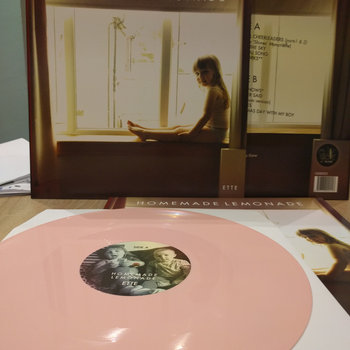 A swan dive into a swimming pool full of glitter, Homemade Lemonade by Scottish duo Ette is a big, loud, glorious confection that's so proud of its own sugariness it comes pressed on bubblegum-pink vinyl. It's Slade by way of Carly Rae Jepsen: "Attack of the Glam Soul Cheerleaders" wooshes out on platform roller skates, vocalist Carla Easton blowing by boys who can't even spell the word "love" to lock arms on the floor with her sisters. "My Mother Says" takes the shoo-bop swing of girl-group pop and dips it in caramel; "I Hate You Song," with its big, banging piano and bruising chorus, ties a deadbeat boyfriend to the end of a yo-yo and toys with him for a full three minutes (Standout lyric: "We'd go out driving in your car/ except you didn't own a car"). But the best thing about Homemade Lemonade is the way it makes a virtue of writing big, indulgent, hook-heavy pop songs. It's as if Easton has "Don't bore us—get to the chorus" spelled out on a Lite Brite on her writing desk at home. It's 34 minutes of pure, unfiltered joy; in a year marked by dark, rolling clouds, Homemade Lemonade offered a rare, welcome rainbow.
J. Edward Keyes
#3
Merch for this release:
2 x Vinyl LP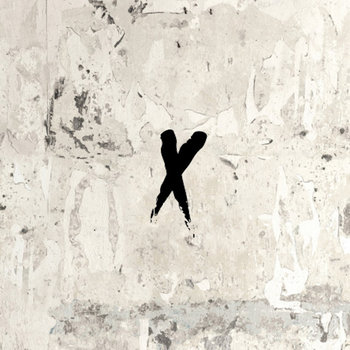 In February 2015, singer/rapper Anderson .Paak and producer Knxwledge released a song called "Suede," a brash, shit-talking ode to good smoke and fine women set atop a looping Gil Scott-Heron sample. At the time, it offered the best glimpse into what .Paak and Knxwledge were capable of doing together and apart: .Paak, the old soul with the strained voice, and Knxwledge, the proficient beatmaker with an array of cosmic funk instrumentals in his toolbox. After a year of live performances, and a recent gig opening for Beyoncé, .Paak is now a bonafide star, equally adept at singing, rapping, and drumming. Knxwledge, who recently dropped a track with Earl Sweatshirt, has built a reputation as a go-to producer in rap. Named after .Paak's popular catch phrase, Yes Lawd! is remarkably spacious, its songs built on 1970s soul. You can hear the crackle of worn vinyl, and the kind of strings that would turn up on an Al Green record. The album is wistful in tone, paying homage to the strong black music of yesteryear. It recalls an era when soul music was romantic, when singers used greater nuance to express sensuality. The songs address the gritty aspects of black love, not the fictional accounts that turned up on The Cosby Show or Family Matters. Yes Lawd! is equally reflective and celebratory, more about establishing an overall vibe than wowing with breakout tracks. It's a victory lap, one where .Paak assesses where he's come from—and where he's headed.
Marcus J. Moore
#2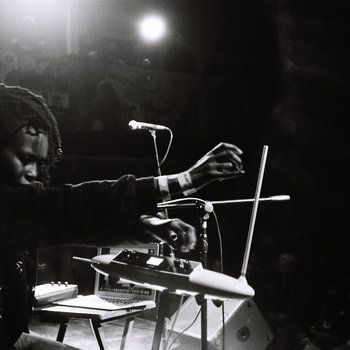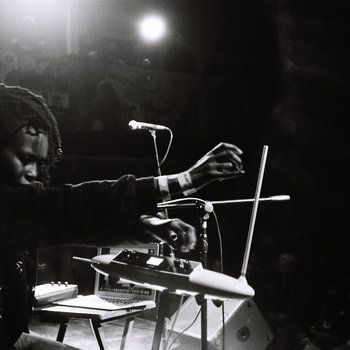 Merch for this release:
Vinyl LP, Compact Disc (CD)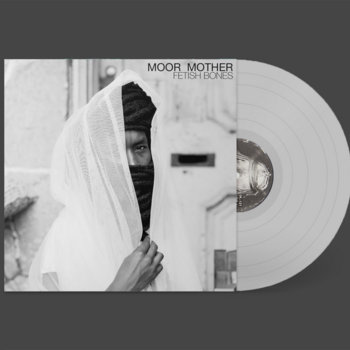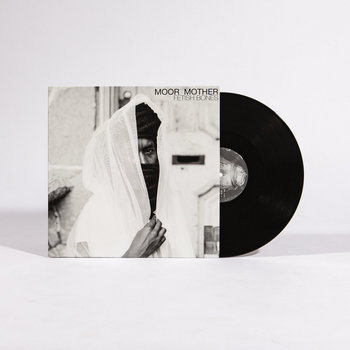 On Fetish Bones, Moor Mother matriarch Camae Ayewa weaves a brittle tapestry of Afrofuturist industrial noise. Coven-rap, wounded sermons, slaveship punk, black girl blues—forget your basic Eurocentric genre labels; Fetish Bones refuses to be chained down. "Creation Myth" strips power electronics of its voyeurism, summoning found sound, synth loops, and free jazz and swimming through a sea of black blood that started in 1866 and continues today. Songs like "DIY Time Machine" and "Deadbeat Protest" bear witness to lives lost to police and the prison system. The recent election has given rise to a hailstorm of bigotry. Fetish Bones saw the first drops ages ago.
Nnamdi Bawsism
#1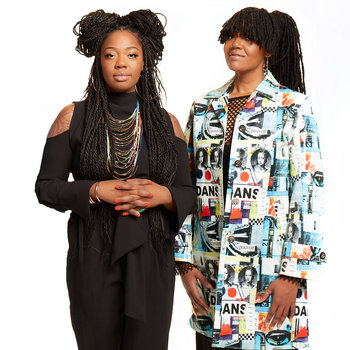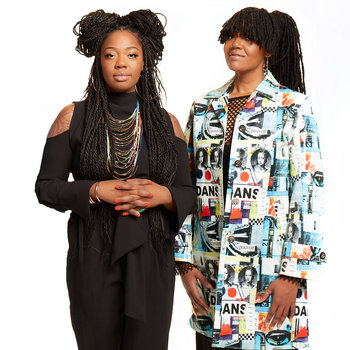 From the beginning, R&B trio KING seemed destined for success: The group's debut EP, The Story, was released to immediate acclaim from the likes of ?uestlove, Foreign Exchange vocalist Phonte, and Prince. The group—comprised of Anita Bias, and Paris and Amber Strother—harkened back to a softer time in soul music, when there were clearer distinctions between it, pop, and hip-hop. KING's long-awaited full-length continued where the EP left off, fusing R&B and dream-pop into a gorgeous, coherent stream. Originally slated to release in 2014, the LP arrived two years late. The delay didn't dampen the music at all: classic art doesn't have an expiration date.
Marcus J. Moore
More "Best of 2016":
The Best Albums of 2016: #100 – 81
The Best Albums of 2016: #80 – 61
The Best Albums of 2016: #60 – 41
The Best Albums of 2016: #40 – 21