BEST METAL
The Best Metal on Bandcamp: October 2017
By Brad Sanders · October 25, 2017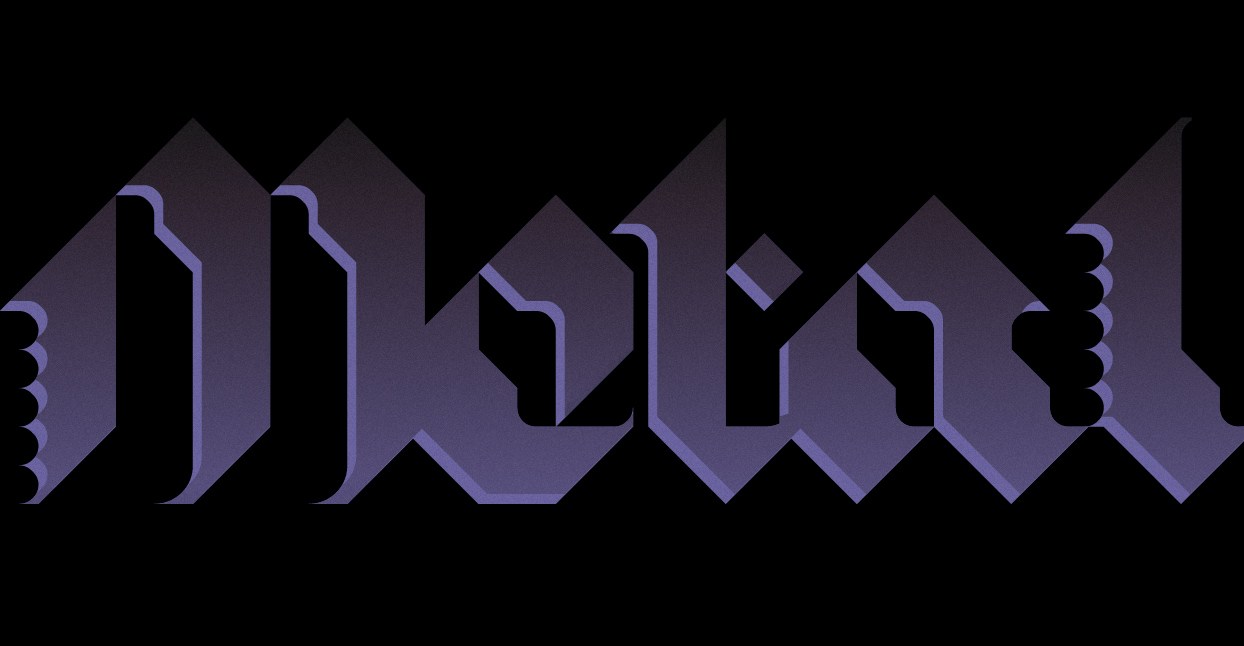 There are a few clear reasons why October and metal are natural complements: Dying leaves, dropping temperatures, and the approach of Halloween make an obvious match for dark, menacing bands. This month's Best Metal column includes some of the most anticipated metal albums of the year, all of which live up to their hype; Spectral Voice, Bell Witch, and Yellow Eyes all deliver the goods. There's plenty more to be excited about below the surface, too, including an occult black metal demo from Spain and a truly bizarre tech-thrash album from Ukraine.
View the Best Metal on Bandcamp Archives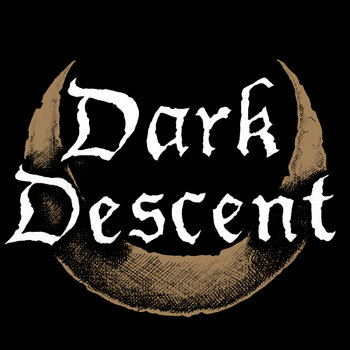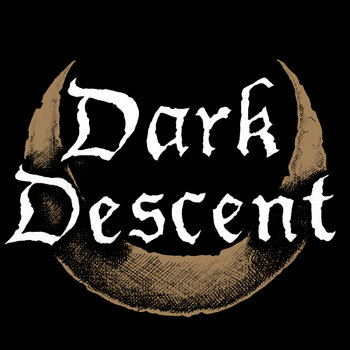 Merch for this release:
Vinyl LP, Cassette, Compact Disc (CD)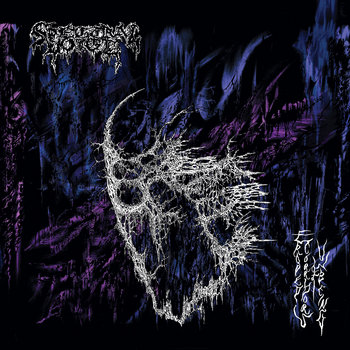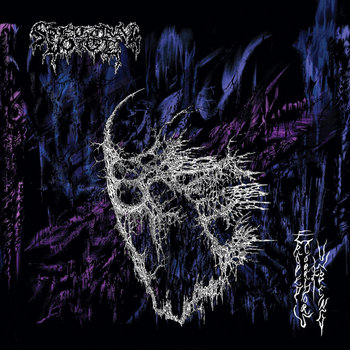 Denver's Blood Incantation became underground metal's breakout stars last year on the strength of their brilliant debut LP, Starspawn. Spectral Voice shares three of that band's four members, and their first full-length, Eroded Corridors of Unbeing, is poised to make them this year's darlings. Where it was immediately apparent that the cosmic death metal of Starspawn was something paradigm-shifting, the genius of Spectral Voice is more subtle. Eroded Corridors is unmistakably a death-doom record, indebted to diSEMBOWELMENT and the bands of the early-'90s Finnish scene. It transcends those influences in ways that aren't immediately apparent, but reveal themselves on the second listen—and the twentieth. The record has countless great riffs, but some of its most interesting and impressive work happens in the spaces between them. Passages like the long outro to the 14-minute "Visions of Psychic Dismemberment" function as ambient/noise music, not merely transitions between the heavy parts. We're witnessing the creative peak of an insanely talented group of musicians, and it's going to be a thrill to watch as long as it continues.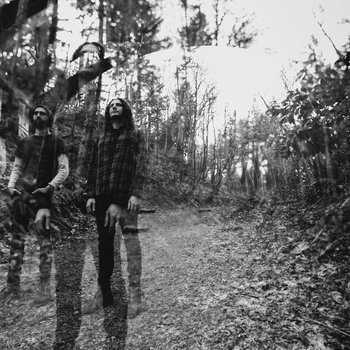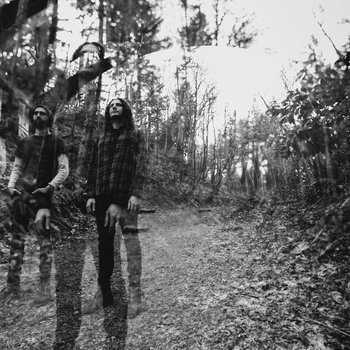 Merch for this release:
Compact Disc (CD), 2 x Vinyl LP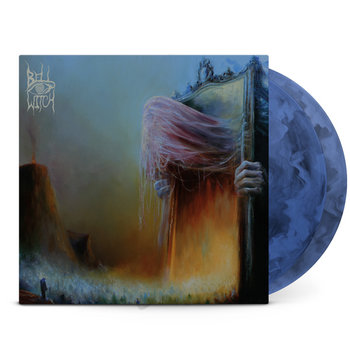 Plenty has been written, including by me, on the astonishing meditation on grief that is Mirror Reaper. The 84-minute, one-song album by Seattle doom metal duo Bell Witch is one of the most ambitious releases in the history of the genre. Completed in the wake of founding member Adrian Guerra's death, Mirror Reaper is stunning in its naked emotion. It often sounds like the process of mourning played on bass and drums. It even seems to bend the concept of time the way only grief can, making eternities feel like moments and single notes feel like vast expanses. You won't hear anything quite like Mirror Reaper this year, or any other.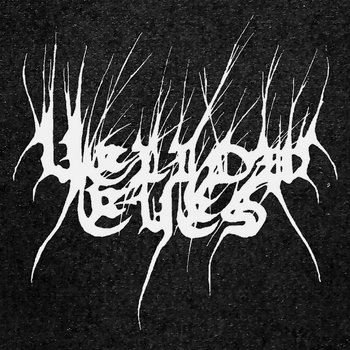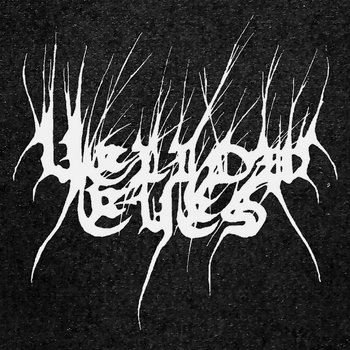 Merch for this release:
Cassette, T-Shirt/Apparel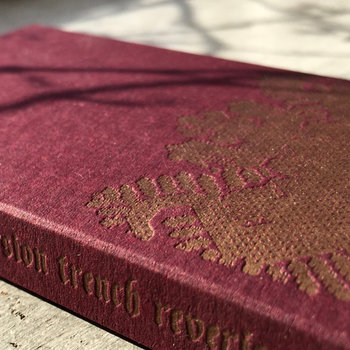 Yellow Eyes is a New York City black metal band, and while that metropolis undoubtedly informs Immersion Trench Reverie, it's not an album that feels specifically urban. That's partly because brothers Will and Sam Skarstad record in a remote cabin outside of the city. The influence of nature penetrates their sound, and links it back to the early Norwegian black metal traditions they're building on. They've also brought the sounds of Siberia to the album, tying its six epic tracks together with interstitial samples of barking dogs, chimes, bells, and choirs they collected on a trip to Russia. Immersion Trench Reverie pushes U.S. black metal beyond its codified tropes, but it often works because it's still recognizably within the genre. Black metal fans will love the tremolo-picked riffs and pummeling drums. Yet those seeking an indefinable something beyond the familiar signposts will undoubtedly find it here. 
Primitive Man, Caustic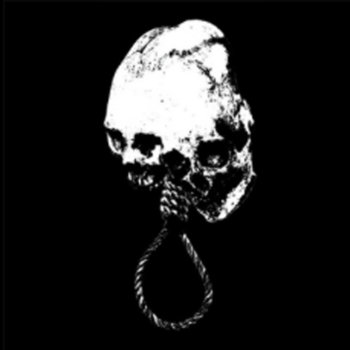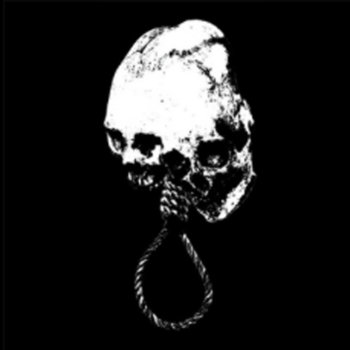 Merch for this release:
T-Shirt/Apparel
Caustic is a brutal, joyless listen. The Denver sludge band Primitive Man seems intent on dragging their listener down to the despairing, lightless depths in which these songs were conceived. For more than 70 minutes, a sea of punishing, distorted low end churns beneath the bellowing monotone of frontman Ethan McCarthy. No light escapes. This may not sound exactly complimentary, but this harrowing plunge into bleakness and blackness is exactly what Primitive Man are going for. Caustic is unflinching in its willingness to go to treacherous places in order to bring its suffocating atmosphere to life. It joins Cavernlight's great LP from earlier this year in achieving the feat of making a metal album that sounds the way depression feels.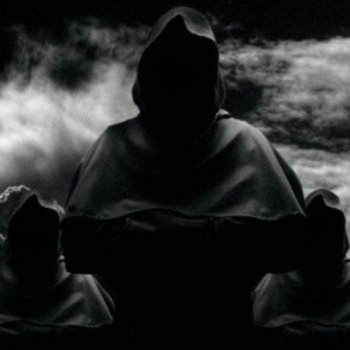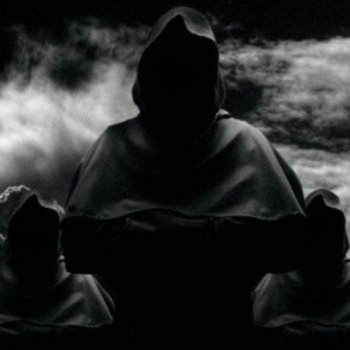 Merch for this release:
Sweater/Hoodie, T-Shirt/Apparel, Compact Disc (CD)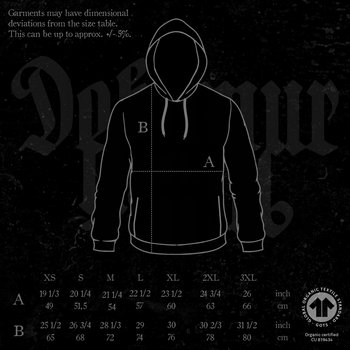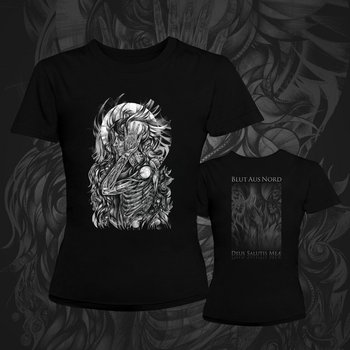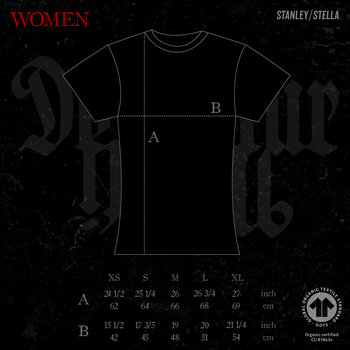 It's a bit intimidating to write about Blut Aus Nord, the French band that has traversed avant-garde industrial, gorgeous atmospherics, raw black metal, and all points between in its 23-year history. Fans of the band tend to be rabid devotees and, in their eyes, project mastermind Vindsval is one of metal's greatest geniuses. It can be difficult to feel like you totally get what the diehards seem to be getting. It's especially odd to be writing about Deus Salutis Meae, a record that's probably an objectively minor work in Vindsval's catalogue, but is immensely enjoyable nonetheless. The Blut Aus Nord we hear on the new album is the industrial-tinged Blut Aus Nord, and it has as much in common with Godflesh and even Nine Inch Nails as it does with classic black metal. If Deus Salutis Meae is a bit less ambitious than some other Blut Aus Nord releases, it should also be less polarizing. It's a perfectly paced, dark industrial black metal album, and for the casual fans among us, it needn't be anything more.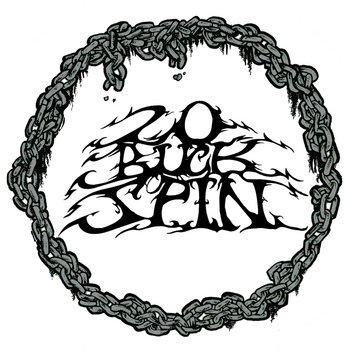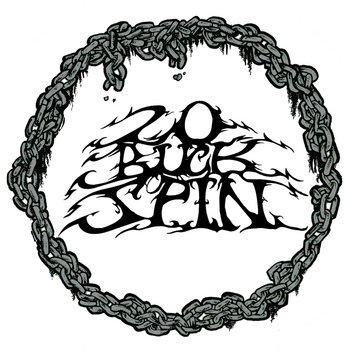 Merch for this release:
Vinyl LP, Compact Disc (CD)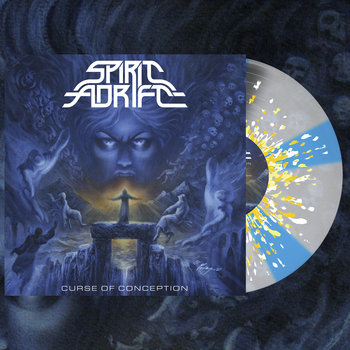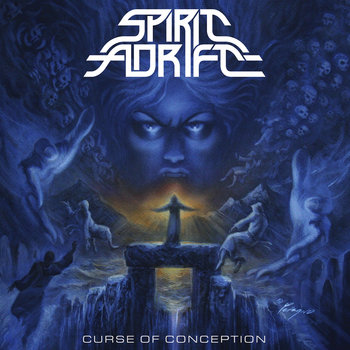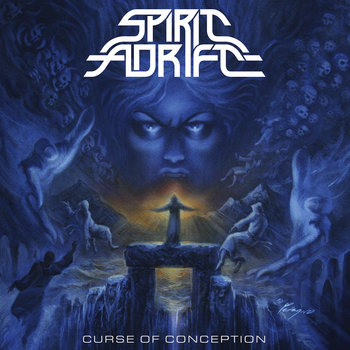 In our silly world of sub-sub-subgenre stratification and cooler-than-thou influence checking, it's legitimately life-giving to hear a band who isn't afraid to sound like they love Black Sabbath, Judas Priest, and Metallica. That's what you get with the new album by Spirit Adrift, who we last heard covering "Man of Constant Sorrow" on a great split 7″ with Khemmis. Curse of Conception is all muscular riffs, guitar-hero soloing, powerful vocals, and epic song structures. It's reverent of its big influences, but the songwriting is so strong that it never feels like mere facsimile. The Arizonans also sound distinctly American on Curse of Conception, the sunburned traditions of desert and southern rock having permeated their classic metal worship. At times, the album feels like the platonic ideal of the melodic sound Mastodon and Baroness have attempted to pivot toward since abandoning sludge, to mixed success. Spirit Adrift got there by accident, while blazing a joint and jamming Master of Puppets. Don't sleep on these guys.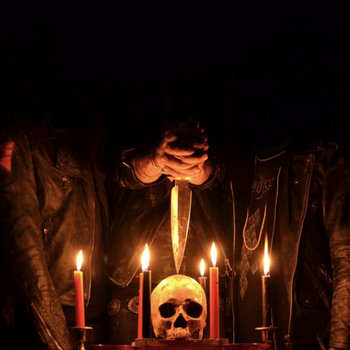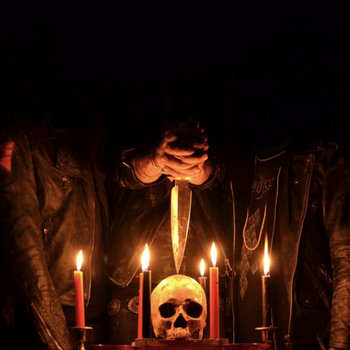 Merch for this release:
Vinyl LP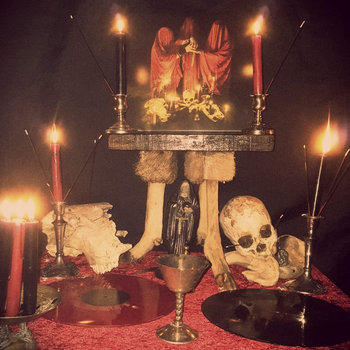 Blackthorn, the first demo by the Spanish band Qayin Regis, shows its cards up front on its cover art. Three cloaked figures stand holding a knife over an altar adorned with lit candles and skulls. Yes, this is mysteriovs occvlt black metal, and the band plays up the evil and darkness shtick pretty heavy. But Blackthorn is promising for a few reasons. First of all, it sounds downright lush for a demo, which bodes well for when they eventually have some budget to throw at a recording. Second, the songs take sharp left turns out of their ritualistic trances to get to some good old-fashioned guitar shreddin'. Qayin Regis play like a band who know they have big venues in their future—Watain and Behemoth might be the most apt comparison, and theirs is a blueprint the band has the chops to follow. It'll be fun to watch them develop.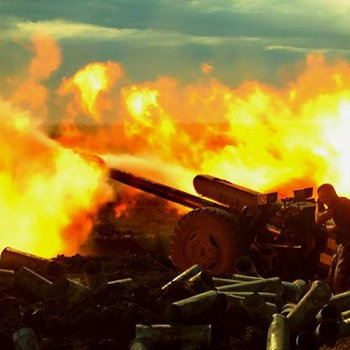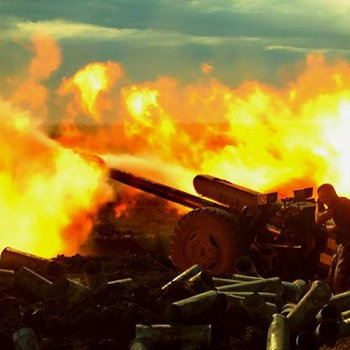 Merch for this release:
Compact Disc (CD),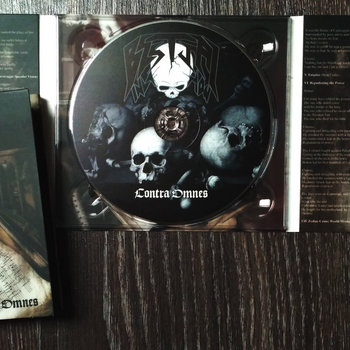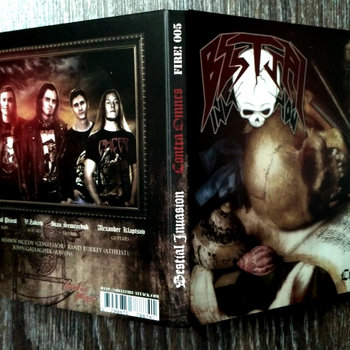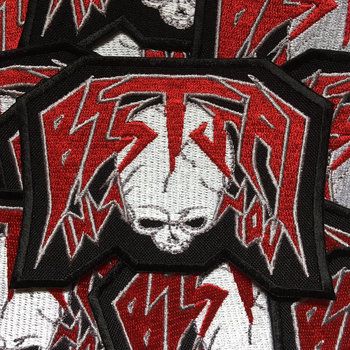 Ukraine's Bestial Invasion, named for arguably the best Destruction song, is a technical thrash band led by a bassist who performs under the pseudonym Metal Priest. He's a hell of a player, but he also seems to be a bit of a control freak. He composed all the songs on Contra Omnes, wrote all the lyrics, and produced the album, ensuring his bass was mixed ridiculously high, letting it penetrate almost every sound and texture on the album. Opening track "Inception" begins with a bass solo, one of many that pop up across its nine songs—not including three bonus tracks, all of which are worth hearing, especially the cover of Grim Reaper's "See You in Hell" featuring Raven's John Gallagher. Contra Omnes manages to be a deeply weird, engaging listen because it's composed in such an absurd way. Albums like this are why it pays off to trawl the hundreds of metal albums uploaded to Bandcamp every month. No traditional system of A&R, distribution, and publicity would ever let an album this bizarre reach an audience. But here it is now, and you should definitely listen to it.
-Brad Sanders