BEST METAL
The Best Metal on Bandcamp: November 2020
By Brad Sanders · November 25, 2020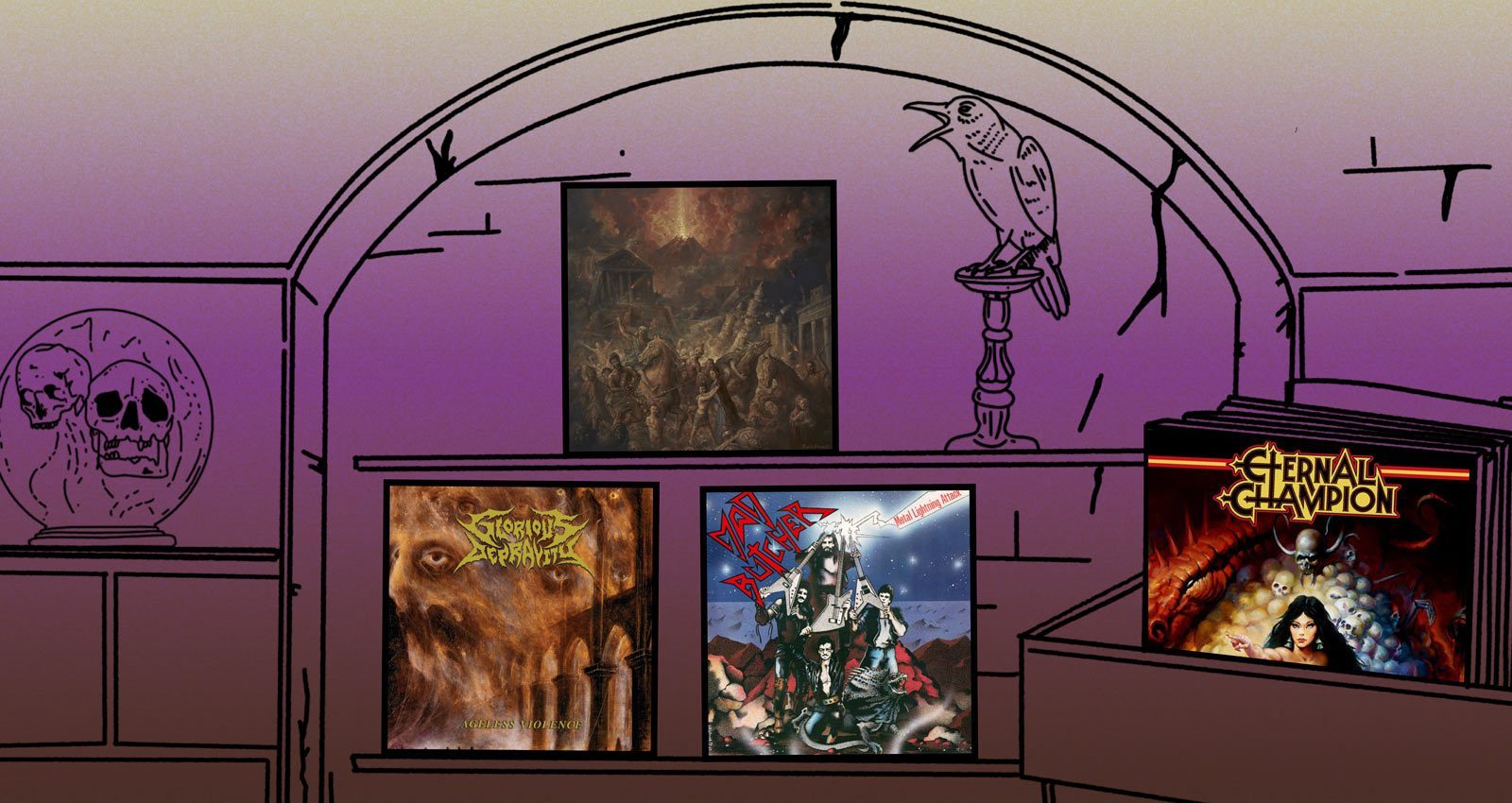 The final monthly metal column of the year includes a long-overdue reissue from a cult German band, plus sword-wielding trad metal, ignorant death metal, and more.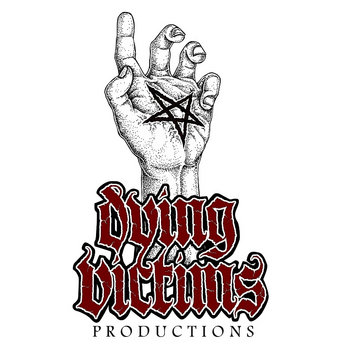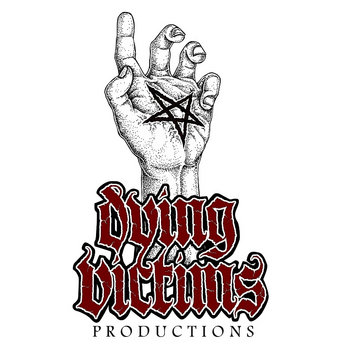 "Mad Butcher" has long been a signature song for Teutonic thrash titans Destruction, but the band they cribbed the title from has been maddeningly difficult to hear for years. Metal Lightning Attack, the cult 1985 debut by Essen's Mad Butcher, is finally getting its first-ever official reissue, courtesy of Dying Victims Productions' new sub-label, Relics from the Crypt. Germany in the mid-'80s was a hotbed of innovation in traditional heavy metal, with acts like Accept, Helloween, and Grave Digger pushing the speed and aggression of the NWOBHM sound to new levels. Mad Butcher never attained the same success as those bands, but their music absolutely belongs in the same conversation. Metal Lightning Attack is a lost classic and an essential document of its moment, a boogie-centric hard rock album that sounds like it's discovering speed metal in real time as it goes along. Bassist Harry Elbracht had to step in on vocals for the album at the last minute, and his unpolished charm recalls Kai Hansen's Walls of Jericho performance crossed with Paul Di'Anno's work on the first two Iron Maiden albums. His frayed yawp lends a jagged edge to songs like "Right or Wrong" and "Night of the Wolf," where he treats the listener to some low-rent lycanthropic howls. The whole rough-and-tumble record is a blast, and now it might finally reach the audience it's always deserved.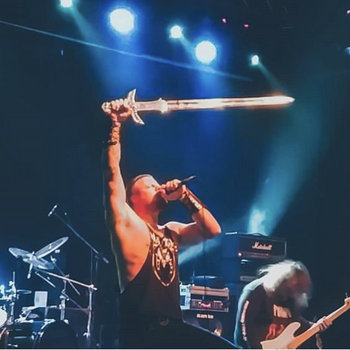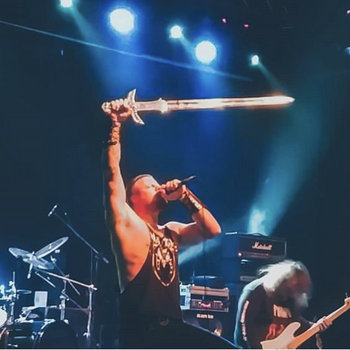 Merch for this release:
Compact Disc (CD), Cassette, Vinyl LP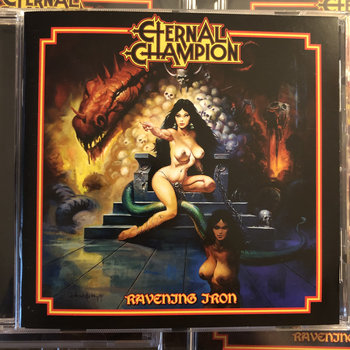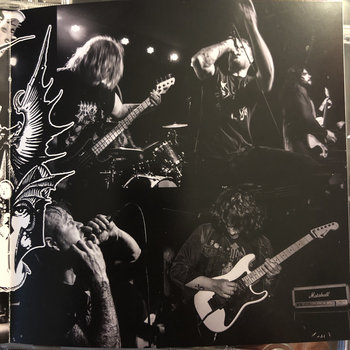 For keepers of the true metal flame, there was no more anticipated album this year than the follow-up to Eternal Champion's 2016 world-beater The Armor of Ire. With the bottomless well of riffs that is Ravening Iron, the Texas band blows even those sky-high expectations out of the water, while also emerging as quite possibly the nerdiest cadre of ex-hardcore dudes in the world. To wit, frontman Jason Tarpey, who also works as a blacksmith, wrote a swords-and-sorcery novel called The Godblade that serves as a companion piece to the album. A working knowledge of the canon of Robert E. Howard isn't necessary to enjoy Ravening Iron, though; all you need for that is a functioning lizard brain and an unconditional love for the Riff. The years of reps the Eternal Champion guys got playing in Iron Age and Power Trip ensure that these songs play to the circle pit, even while they embrace power metal's fantasy novel dorkery. Songs like the battering ram of a title track and "Skullseeker" go straight for the gut, while "Coward's Keep" (featuring Visigoth's Jake Rogers) and album closer "Banners of Arhai" skew more deliberately epic. Whatever mode they're working in, Eternal Champion prove once again that their name is more than a mere Michael Moorcock reference. Until someone takes them off the throne, they're the undisputed kings of U.S. true metal.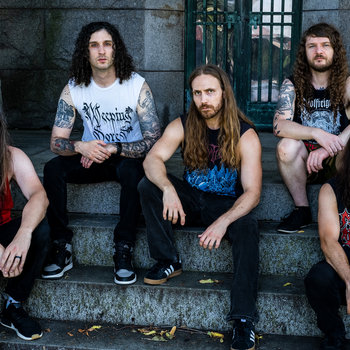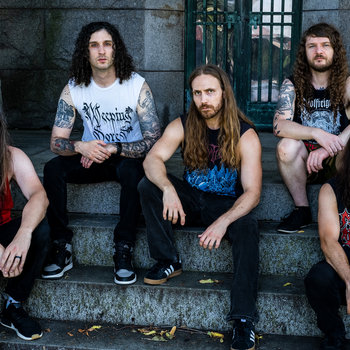 Merch for this release:
Vinyl LP, Compact Disc (CD), T-Shirt/Apparel, Cassette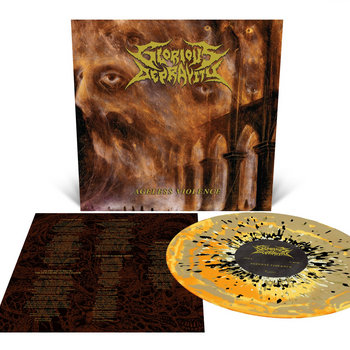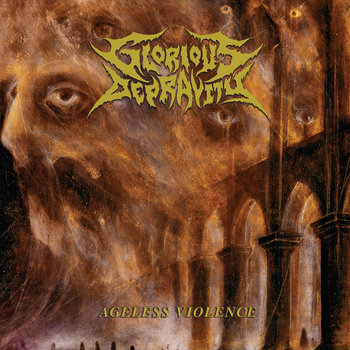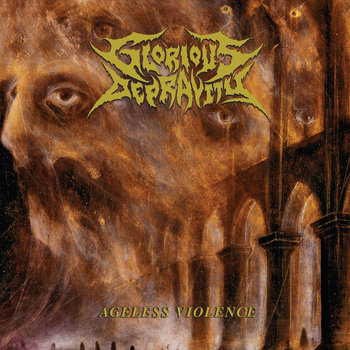 Death metal is the rare art form where being called "ignorant" is high praise. Glorious Depravity, in the most complimentary sense possible, are ignorant as fuck. Their debut album, Ageless Violence, pays homage to a side of American death metal that isn't often rendered this lovingly—namely, the Neolithic bludgeoning of bands like Malevolent Creation and Monstrosity. From the gross-out spoken word samples to the harmonics-heavy riffing to Doug Moore's phlegmatic vocals, the album is a note-perfect evocation of something you would have found on an early 2000's Century Media CD sampler. Yet it also transcends that humble intent, largely thanks to the pedigree of the players involved. In addition to Moore, who also fronts proggy death metal experimentalists Pyrrhon and doomy outsiders Weeping Sores, members of Woe, Mutilation Rites, and Belus make up Glorious Depravity's membership. They don't condescend to the material, but they do lend it some nuance that helps set it apart from lesser competition.
Dark Quarterer
Pompei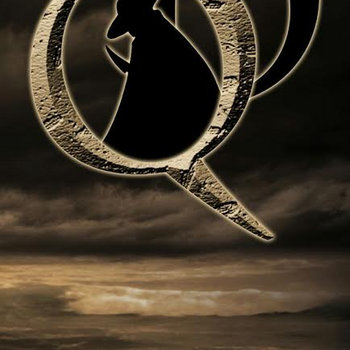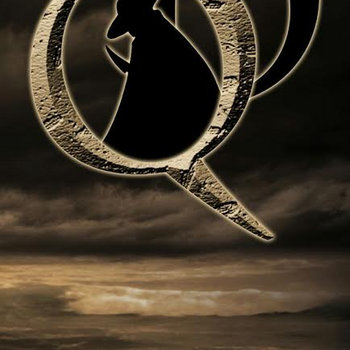 Merch for this release:
Compact Disc (CD), Vinyl LP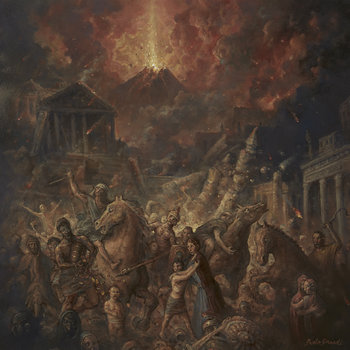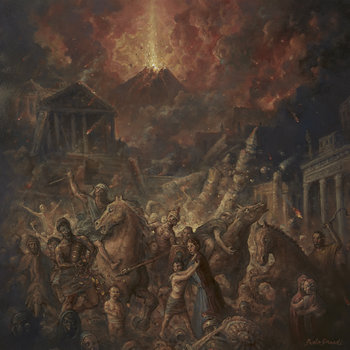 For 40 years, Italy's Dark Quarterer have carved a lonely niche. Though their early albums pigeonholed them as European cousins of U.S. swords-and-sorcery-inspired acts like Manilla Road and Cirith Ungol, they've spent the bulk of their career forging a strange symbiosis between epic heavy metal and '70s-style prog rock, with all its attendant bloat and bombast. The eighth Dark Quarterer album, Pompei, is an unqualified triumph, and the fullest realization yet of that effort. In penning a concept record concerning the grim days when Mount Vesuvius rained lava on the titular city, the band found the perfect subject matter to bring life to their soaring, elegiac songcraft. The use of keyboards on the album is particularly brilliant, whether a lone piano line is ferrying a song from movement to movement, or a Rick Wakeman-style Mellotron is burbling below a crunching guitar riff. Gianni Nepi remains a singular vocalist, his thickly-accented English delivered in a gruff monotone one moment and a flamboyant falsetto the next. He brings real pathos to the stories of Pompei's philosophers, gladiators, mothers, children, and lovers, all buried in ash, yet brought thrillingly back to life by this strange, wonderful band.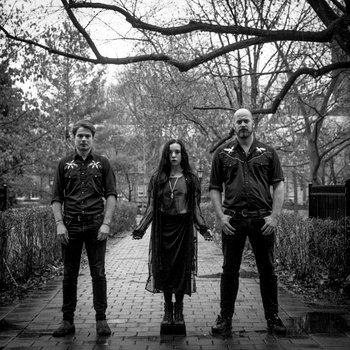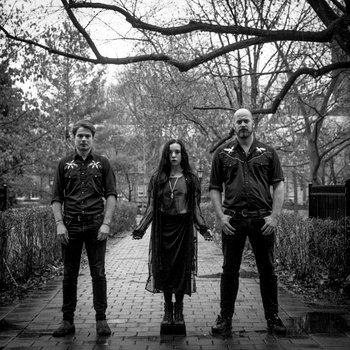 Merch for this release:
Compact Disc (CD), Vinyl LP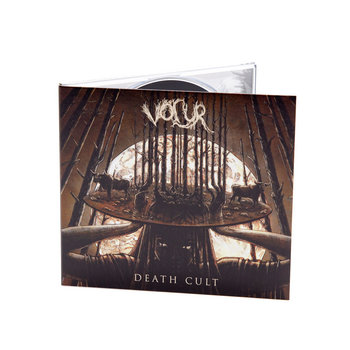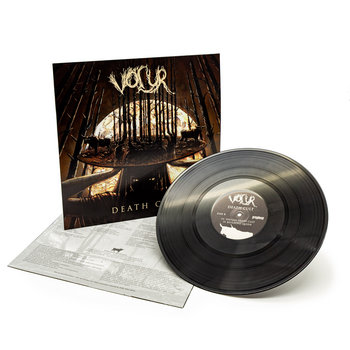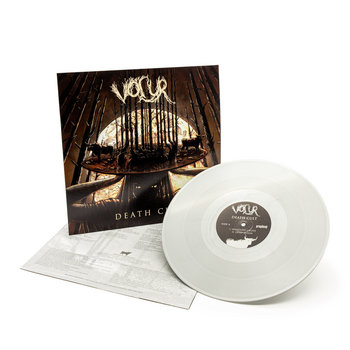 The guitar-free configuration of Völur is likely to be the hook in any discussion of their work, and indeed, hearing a violin pull its weight across 38 minutes of heavy doom on Death Cult is awe-inspiring. What stands out to me on the third LP by the Canadian trio is just how freeing that lack of guitar seems to be. Laura Bates' violin isn't simply standing in for the guitar, playing metal riffs through an arsenal of distortion—it's breaking the songs apart, allowing them to become something totally untethered to the conventional notion of metal music without sacrificing an ounce of heaviness. "Freyjan Death Cult," the album's 11-minute centerpiece, is a striking illustration of the band's power. For much of its duration, it exists in a state of deconstruction, having as much in common with free jazz or avant-garde contemporary classical as it does with metal. Once you're lulled into deep contemplation, it's all over. Völur hit you with a conclusion as furious, as heavy, as anything on the record.
Merch for this release:
Vinyl LP, Compact Disc (CD)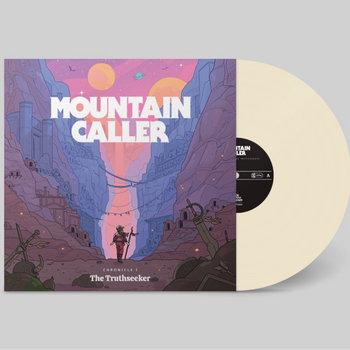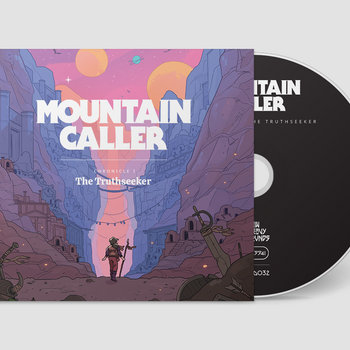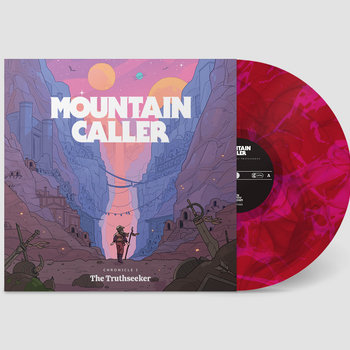 The London trio Mountain Caller play a kind of polyglot instrumental post-metal on their debut LP, The Truthseeker. (Mostly instrumental, anyway; the album's lone vocal passage that arrives at the close of "A Clamour of Limbs" is its most moving moment.) Like all diligent students of the sound, they're adept at build-and-release catharsis, as deployed on the Russian Circles-indebted crusher "Trial by Combat." By and large, though, the left turns are the most interesting parts of the record. Mountain Caller dip into stoner doom, classic prog rock, kaleidoscopic psychedelia, and more, and the sheer variety of textures and moods help these songs feel more truly cinematic than most metal that earns that tag.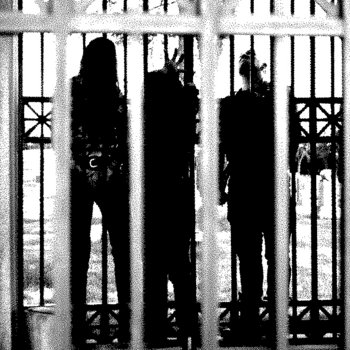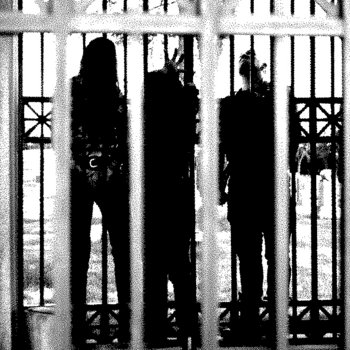 Merch for this release:
Compact Disc (CD)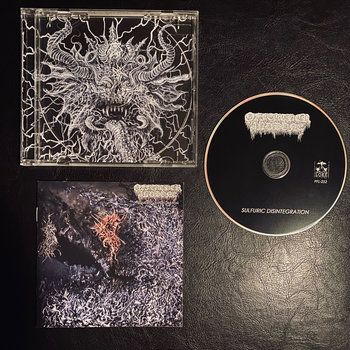 Don't let the tight 31-minute runtime of Sulfuric Disintegration fool you; this third full-length from Denver death metal crew Of Feather and Bone, is a taxing listen. With the help of a killer mix and master by Arthur Rizk, OFAB's music seems to take on physical form, their pummeling drums, warped guitars, and demonic vocals forming an ever-advancing wall that bears down on the listener. It's oppressive in the way that all the best cavernous, post-Incantation death metal bands are oppressive. If you still have room in your heart for this sound, you'll find an excellent example of it here.