BEST METAL
The Best Metal on Bandcamp: November 2017
By Brad Sanders · November 30, 2017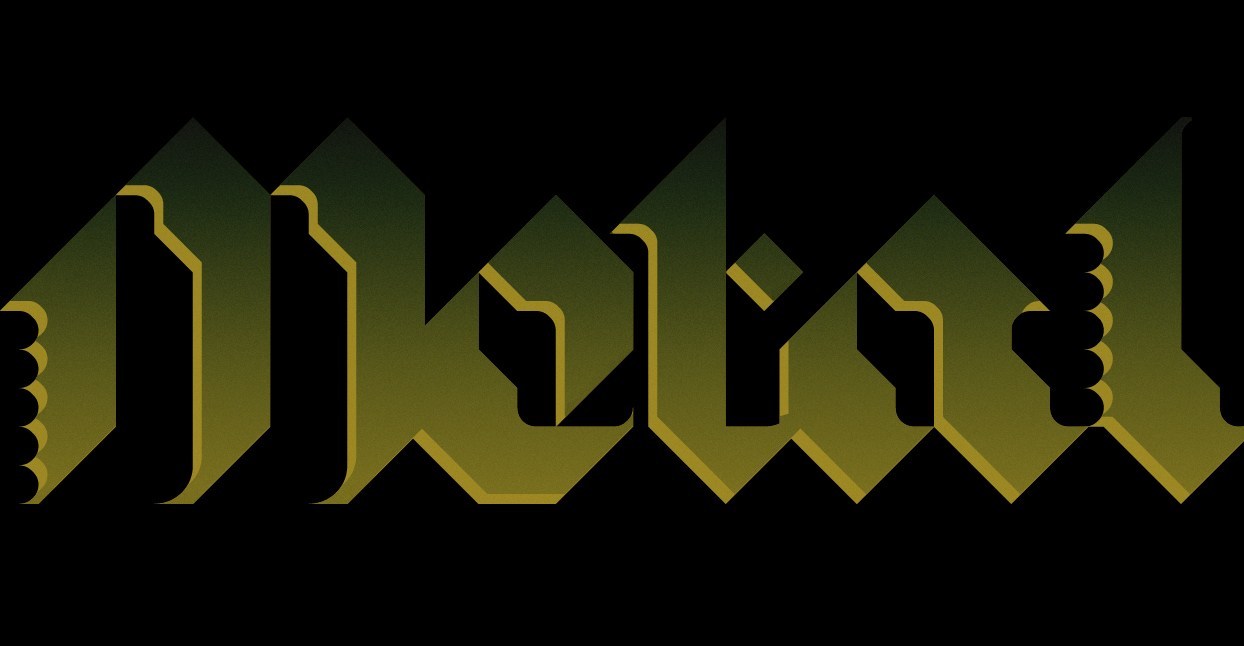 Metal doesn't kill its idols when they start to show their age—at least, not in the way other ostensibly youth-driven genres do. For anecdotal proof, ask any metalhead if they make a habit of hearing new albums by Judas Priest, Iron Maiden, and Slayer. Most of us do! Sometimes that means giving the benefit of the doubt to middling work, but more often, it means we have the privilege of listening to bands who have dedicated decades of their lives to honing their craft. Cannibal Corpse and Converge are on this month's list of the best metal albums on Bandcamp. Both came up in the intense creative crucibles of their respective scenes—Florida death metal and Boston hardcore, respectively—in the early '90s. Both also sound just as vital, if older and wiser, today. Here's to middle age. 
Now 29 years and 14 albums into one of death metal's most illustrious careers, Cannibal Corpse are, at this point, more master craftsmen than paradigm-pushing artists. They've never strayed too far from the core principles they laid down on their early classics like Butchered at Birth and Tomb of the Mutilated. A Cannibal Corpse record is always going to have slamming riffs, punishing breakdowns, tight songs, and lyrics depicting gore and carnage. What sets the great Cannibal Corpse records apart from the merely decent ones, then, is the execution of their established tropes. Red Before Black executes with a sniper's precision. The opening blitz of "Only One Will Die," "Red Before Black," and "Code of the Slashers" might be the best three-song sequence of any 2017 metal album; not one note is wasted among them. As with every Cannibal Corpse album since he joined the band in 1996, George "Corpsegrinder" Fisher is Red Before Black's center of gravity and its beating heart. While so much death metal requires its vocalists to be merely serviceable, Corpsegrinder's voice is arguably the group's most important element. His growl is at peak form, agilely stretching across long, menacing notes, or blasting through rapid-fire staccato passages. Red Before Black is the most consistent, satisfying Cannibal Corpse album since 2006's Kill, and proof that for some bands, continued excellence does not require constant innovation.

The best metal show I saw this year was in Philadelphia in July, where U.S. true metal darlings Sumerlands and Eternal Champion shared the bill for what was, for both of them, a rare live appearance. The opening act for that gig was Legendry, a little-known trad metal act from Pittsburgh who completely blew me away. They covered Manilla Road that night, and it's clear that the Kansas power metal stalwarts are their biggest influence. Legendry name-checks Manilla Road's "Street Jammer," as well as cult U.K. doom band Pagan Altar on Dungeon Crawler.
That should give you a pretty good idea of what they're going for: Dungeon Crawler exists at the nexus of '80s American power metal and traditional doom metal, but it manages to transcend the sum of its influences. The 10-minute title track introduces the album with a bang, recalling Indianapolis trio The Gates of Slumber's finest Robert E. Howard-inspired doom epics. Much of the record unfolds with a bit more urgency. "Quest for Glory" and "Rogues in the House" are straight-up bangers. Album closer "The Edge of Time" is one of the best metal songs of the year, a melodic power metal ballad for the ages. Dungeon Crawler feels like an arrival for Legendry. Long may they reign.

Manchester's Inconcessus Lux Lucis give a shot of lifeblood to the lineage of traditional heavy metal-infused black metal bands. While the songs on The Crowning Quietus don't shy away from dark, evil atmosphere, the band is clearly comfortable employing tricks from the playbooks of Venom, Motörhead, and Iron Maiden. (Seriously, check out the Steve Harris gallop in the second half of album closer "Fever Upon the Firmament.") Historically, possessing a rock 'n' roll backbone has been a key to black metal bands' ability to cross over to a wider audience. Inconcessus Lux Lucis seem primed to do just that.
The last Converge album, All We Love We Leave Behind, came out in 2012, making this the longest we've ever had to wait for a new LP by the Boston metallic hardcore legends. The Dusk in Us is well worth the wait, a late-career triumph by a band who's been perfecting their sound for the past 27 years. Above all, Dusk sounds like four musicians who are confident in their own skin. This isn't the angry young band that made Jane Doe. These are songs of love, family, persistence, and wisdom. Depending on the moment, Converge can either sound like the most urgent or the most patient band in the world. Fastballs like "I Can Tell You About Pain" and "Wildlife" teeter on the brink of collapse, while the epic title track and the brooding "Thousands of Miles Between Us" show evidence of cross-pollination with Converge's friends and occasional collaborators in post-metal pioneers Neurosis. If it's another five years before we get a new Converge album, exploring all the nooks and crannies of The Dusk in Us should keep us busy in the meantime.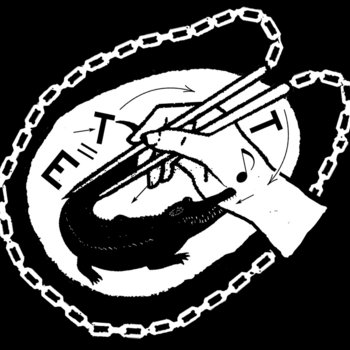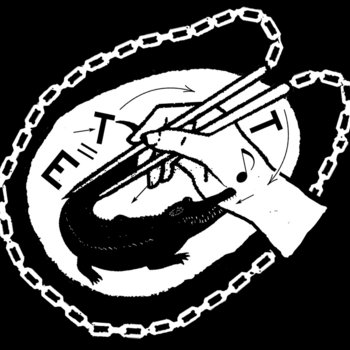 Merch for this release:
7" Vinyl
For a lo-fi, self-released metal-punk tape, you can certainly hear the edges of something more polished beginning to form on Devil Master's Inhabit the Corpse. The Philly band has begun to gain a reputation as a live act for bringing a sense of theatricality and drama to otherwise utilitarian bills. Squint hard enough through the cobwebs, fog, and corpsepaint and you can see something like a hybrid of Mortuary Drape and Mercyful Fate. Inhabit the Corpse is a major step toward that destiny. Its tight punk riffs often yield to bouts of chaotic shredding, and at least some of the production murk is a carefully considered aesthetic choice rather than budgetary necessity. Devil Master have captured something elemental, and while the band is still fairly raw, it will be a thrill to watch them continue to develop it.
On the surprise-released single and 7″ Paradise Envenomed, U.K. death metal band Cruciamentum offer a glimpse of their reconfigured lineup, with former bass player Richard Brass now on guitars and lead vocals. The easy comparison is to the evolution of Incantation's sound after John McEntee moved from bass to frontman duties. Thus far, that comparison seems to hold. "Paradise Envenomed" is a labyrinthine death-doom track, more progressive in structure than the material from last year's very good Charnel Passages LP, and a promising taste of what might be to come. Bonus: The cover of Absu's "Descent to Acheron (Evolving into the Progression of Woe)" on the B-side is a worthy take on a great song by an underrated band.
Merch for this release:
Vinyl LP, Compact Disc (CD), T-Shirt/Apparel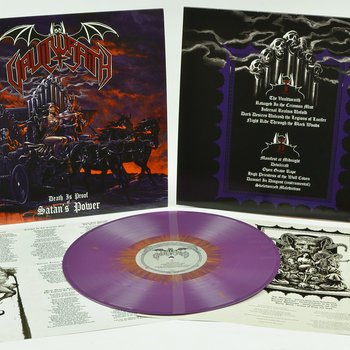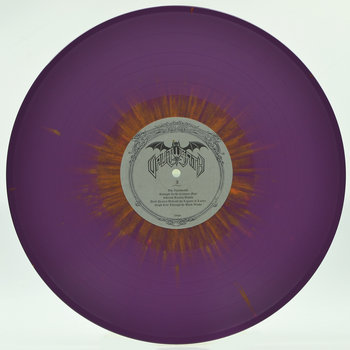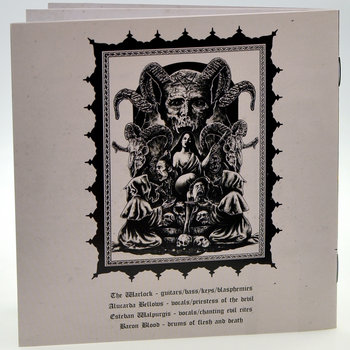 The debut full-length by Springfield, Missouri's Vaultwraith is a whole lot of dumb fun. I mean, sweet Satan, look at that album cover! You pretty much know what you're getting up front. Death Is Proof of Satan's Power is as delightfully schlocky as the best King Diamond albums, but leans even further into drunken Halloween party vibes to cover for its lack of the King's chops. The vocal hook from "Ravaged in the Crimson Mist" is "I gave my soul to black magic / I gave my soul to Satan," a lyric so perfect and simple that I've woken up with it stuck in my head at least 10 times this month. My advice: Pick up a six-pack, hit play on this album, and make any night feel like Halloween.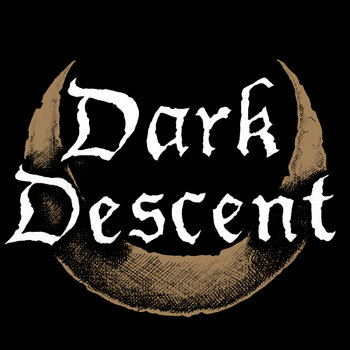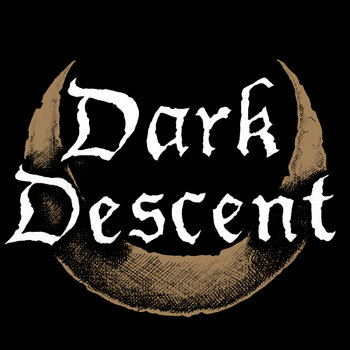 Merch for this release:
Cassette, Vinyl LP, Compact Disc (CD)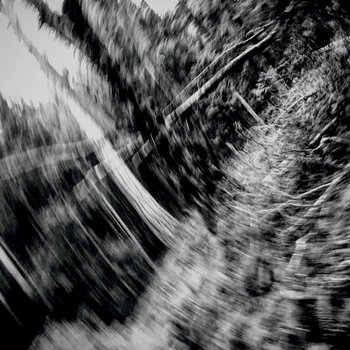 In the hands of a lot of other bands, the kind of avant-garde black metal Thantifaxath trades in is so dense that albums become a kind of stress test of the listener's patience. Credit this mysterious Toronto collective for keeping things consistently engaging. The compositions on Void Masquerading as Matter are exploratory, but they're rooted in distinctly black metal sounds and textures that are familiar enough that you'll recognize what they're corrupting. The closing title track throws any notion of black metal out the window altogether, and it's an unqualified success—not to mention the darkest, most unsettling piece on the record. Ghostly choral vocals are layered, distorted, and reconstructed against a backdrop of minimal synthesizer. It's the kind of left-field decision that you have to earn the right to pull off, and Thantifaxath have definitely qualified.
-Brad Sanders